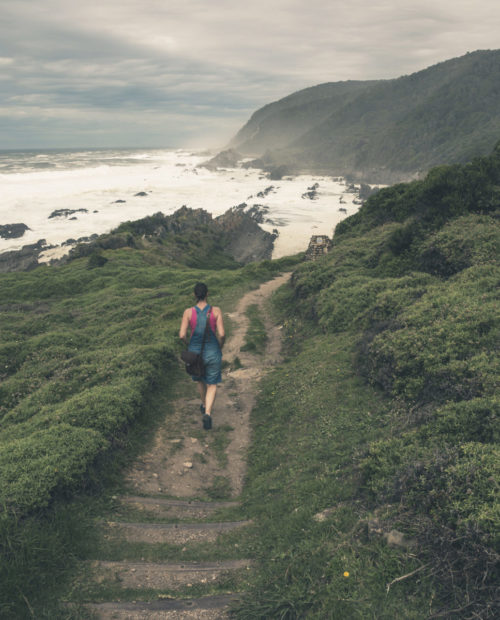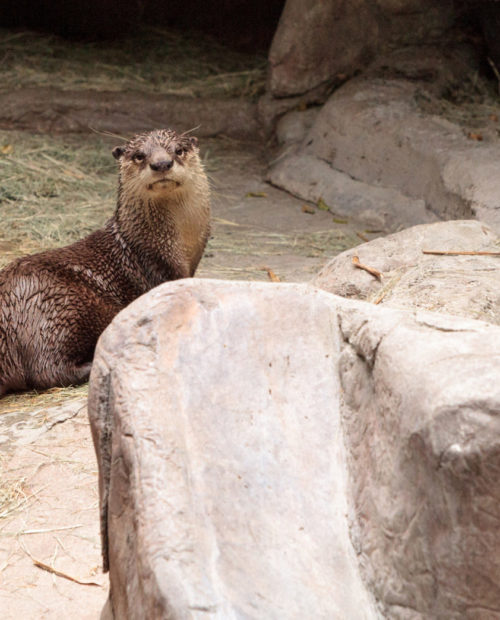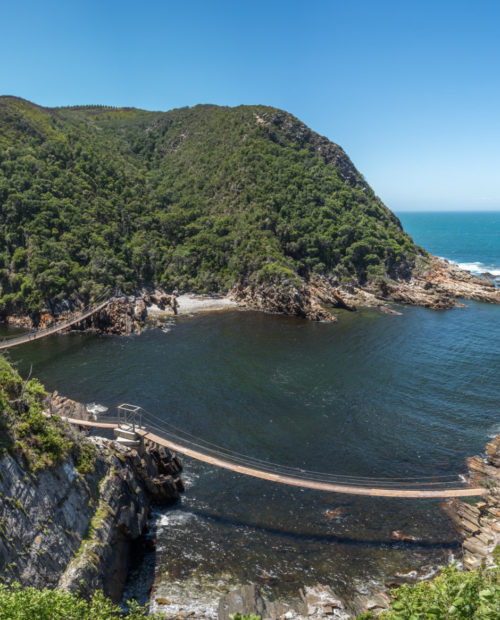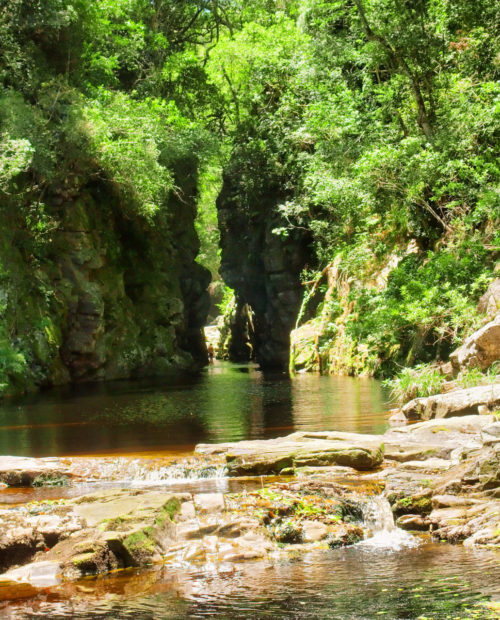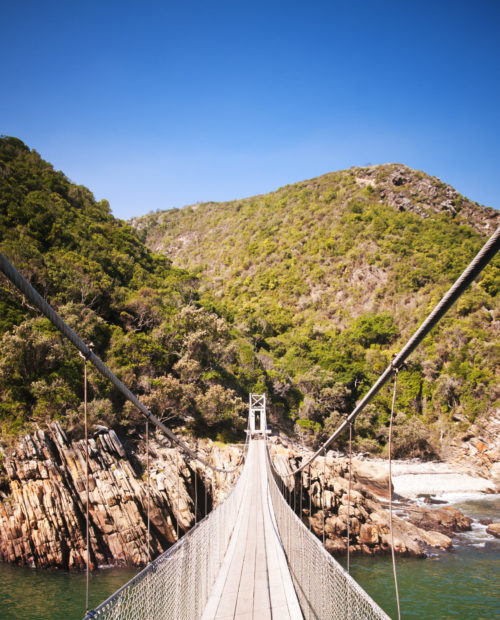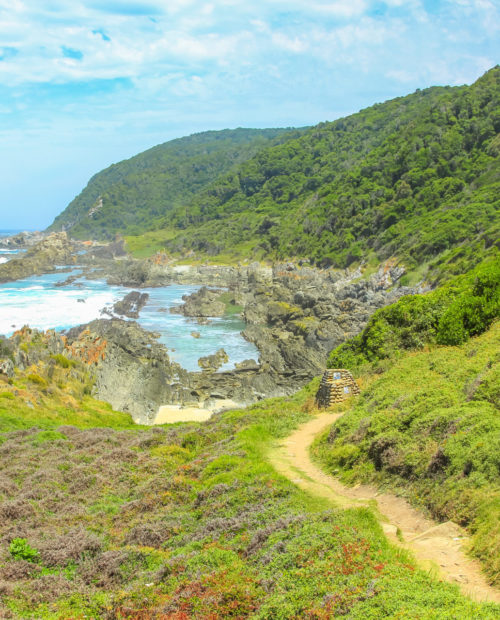 Tsitsikamma National Park | South Africa
Hiking the Otter Trail
Season
Otter Trail can be hiked all year round
Nearest city
Port Elizabeth, SA, is two hours away by car
Hike one of the world's most bucket-listed trails in South Africa
Stretching from the Storms River Mouth to Nature's Valley this 44km hike is widely regarded as one of the most beautiful in the world. The trail itself is part of South Africa's Garden Route coast and is located entirely within Tsitsikamma National Park, which encompasses 80km of coastline — featuring breathtaking coastal mountains, lush forests, and to-die-for beaches. The Garden Route is part of UNESCO's World Network of Biosphere Reserves. And yes, there are adorable clawless otters too!
Things you need to know
When is the best time to go?
You can hike the trail year-round, but when making your reservation, remember that it is often booked one year in advance. So, plan accordingly.
What's a typical tour itinerary?
Here is a very rough breakdown of the different legs of the journey (courtesy of Wikipedia):
Day 1 – 4.8 km (± 2 hours) Storms River Mouth – Ngubu
Day 2 – 7.9 km (± 4 hours) Ngubu – Scott
Day 3 – 7.7 km (± 4 hours) Scott – Oakhurst
Day 4 – 13.8 km (± 6 hours) Oakhurst – André
Day 5 – 9.8 km (previously 6.8 km) (± 3 hours) André – Nature's Valley
Getting there
Port Elizabeth (PLZ) is just about a two-hour drive to the first leg of the trail, driving west. George (GRJ) is two hour's drive east, and there's a very small airport at Plettenberg (PBZ), which is just 55 minutes away, though, like we said, it's small!
Also, there are two convenient transfer services for that extra little lift. Gecko Tours shuttles from George Airport to Tsitsikamma or Natures Valley to Storms River. Otter Trail Transfers offers a wide array of services as well.
What amenities are in the huts?
Each stop has two huts that contain six beds with mattresses. There is a barbecue/grill, table, cold shower, and a single toilet. None of the huts have electricity.
Is food provided?
Food is not provided — this is something you and your companion will need to plan for during your five-day trek.
Cellphones?
One last thing to note: the cellular reception along the trail is spotty at best, so if you need your mobile, you'll have to hike to higher ground to find reception. But hey, plan on tuning out and enjoying the views!
Gear list
Everything you can think of for a five-day hike! You must pack in your own cooking gear, gas stoves, pots, pans, blankets, pillows, sleeping bags, food, sunscreen — you name it. Water treatment equipment is highly recommended.
Guides we recommend
GoVertical Mountaineering
GoVertical Mountaineering
Established in 2002 GoVertical Mountaineering had the pleasure of guiding South Afr...
The otters are really cute, but you have to plan ahead
Due to Otter Trail's astounding beauty and accessibility, planning and booking your hike with South African National Parks has to be done well in advance of your desired adventure date. Like a year in advance! No joke. The rustic accommodations along the way only sleep 12, so only 12 hikers are allowed access. But don't let this deter you! It's best to create your own group of twelve because it can make sharing the accommodations a little easier – and you all can divvy up some of the planning and supplies.
A quick word on the actual hiking!
As we mentioned, the hiking isn't too strenuous and you'll find that it's divided fairly evenly across the five days. The shortest distance covered is 4.8k and this is on the first day — so it's a good introduction of what's to come. While you're on your journey, keep your eyes peeled for dolphins, snakes, baboons, genets and the odd starfish, if you happen to bring your snorkels.
The hike does involve some river crossings, notably Elandsbos and Lottering — both on the third day. On day 4, what many consider to be the hardest day of the trail, there is the Bloukrans River crossing — this takes some planning and it's best to look at tide tables and cross at low tide. There is an "escape" route option if the tide is too high but plan for crossing when the tide is low.
Who should hike the Otter Trail?
While overall fitness is widely encouraged, the only real recommendation for hiking is that hikers are over 12 and younger than 65. Don't be discouraged though, there's plenty to explore on the trail's first section alone at Storms River Mouth.