57hours Mission Statement
Who are we?
Starting when we were kids, we spent tons of time outdoors. We climbed rocks, skied in vineyards, biked and ran in the woods long before we knew the term 'adventure sports.' All those hours we spent figuring out how to climb up a crag and ski down a mountain, getting lost then finding our way, failing a climb then succeeding a year later, all these things helped define us as people and became a big part of our identities. We honestly believe that because we actively participated in every kind of outdoor adventure, because we were always trying something new and challenging, we became stronger, healthier and, most importantly, happier. These experiences played a big role in helping us face everyday challenges with less stress, be more successful at work, have great families, and raise amazing, brave, and strong kids.
We are also passionate about introducing new people to adventure sports and watch their lives change for the better after discovering something new to pursue. We've traveled, explored, climbed, skied, and surfed in thousands of places and we love to talk about those experiences to those around us, but it makes us even happier when we see our friends take on these kinds of adventures on their own.
Viktor Marohnic, co-founder: Skier, climber, kitesurfer and a father of three. Lives in Brooklyn, NYC.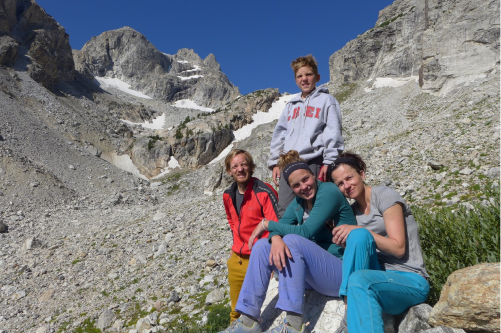 Perica Levatic 57hours, co-founder: Climber and cocktail lover. Lives in Zagreb, Croatia.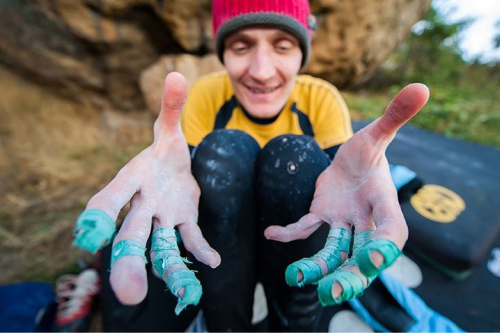 What do we believe?
Being outdoors make us healthier and happier
Disconnecting from our devices and connecting with nature in remote wild places around the world brings relaxation and calm and it's a great way to keep our lives balanced.
Adventure sports keep us sharp and strong
Adventure sports always have an element of the unknown and can be unpredictable. They force us to focus, solve problems and handle all kinds of situations however they come. They increase our ability to cope with both life and work challenges with less stress and greater ease.
Being in the wilderness builds stronger relationships
Spending time in the wilderness and tackling on adventures with our friends, family and kids is a great way to develop strong relationships and it keeps us closely connected for generations to come.
With good mentorship, we can achieve our goals faster
We need mentors, teachers and coaches to keep us safe, teach us everything from sport ethics to skills we need to be able to go out our own and achieve our dream goals.
Our goals
To search the globe and discover the best outdoor adventures
For you, your friends, whatever your skill level and your goals. We want to help you to go to places you did not know exist and do the things you didn't know you could do.
To be your trusted adventure source
Come to us when you need to find the best local guides who are trained and certified, who will keep you safe and help you achieve your goals all while making sure sure you have a ton of fun along the way.
To make sure we play in the great outdoors in a sustainable way
We want you to go places, do things, play, have fun for many years to come, all while keeping our wilderness preserved and beautiful for future generations.
What does 57hours mean?
There are 57 hours from 3:00pm, Friday, to midnight, Sunday. For years, as suits weekend warriors, our routine has been to skip out on work a little early Friday, pack a car full of whatever gear we need and drive off to go climb, hike, ski, run, or sail...before returning late Sunday, tired, happy and fully recharged. This simple routine has given back to us so much in the most unexpected that we thought it would be a great name for our little project.
Environmental care
When we select and list our guides we make sure that not only are they environmentally conscious but that they also will teach you how to take care of your surroundings too. From preserving our trails, decisions on drinking water and climbing best practices to waste management and how to set up and take down a campsite without leaving any trace.
We also like to promote places and activities that are not crazy popular and crowded. There are so many great places on earth that really there is no need for all of us to go to the same place year after year.
Sustainability
When we talk about sustainability we mean two things: One is maintaining the environment, of course. Less obvious, though, is the sustainability of guides and others who work in the outdoor industry. For guides especially, the path to certification takes years and then being profitable can sometimes much longer - a decade even before they can make a decent living. We want them to have enough clients to support their families and careers. We want guides to succeed so they can keep up their important work of guiding, educating and helping people like you make the most of their 57hours.
Who are our reviewers?
We go and review most of our adventures personally. If we cannot do it firsthand we will have a good friend or a guide who we know really well do it for us. But it will always be someone who is experienced and enthusiastic about the specific sport and will be able to understand and pay attention to all the details you might wanna know about.
What kind of adventures can you find on 57hours?
Everything we do and review can be classified as human-powered outdoor adventures. We are big supporters of the Leave No Trace policy and we want to keep adventuring as self-sustainable as possible. 57hours currently offers adventures, classes, and workshops for rock climbing, backcountry skiing, avalanche education, ice climbing, and mountain biking.
How we review
Our method
We're outdoor lovers and we're always looking to explore new adventures anywhere in the world!
When we discover something amazing you can read about our latest adventures here and plan which top locations to explore next!
Discover certified expert guides whom you can trust to guide and inspire you on your next adventure!