A Local's Guide: What is the Best Time to Visit Yellowstone?
Yellowstone doesn't read like a textbook. Whatever you've learned about the park, a visit is sure to surprise, especially in the "off-seasons".
Table of Contents
Snow changes the acoustic properties of wolves howling.
Their howl spreads further, wailing through a world seemingly standing still. In the absence of other sounds—noises of civilization, mostly—I can fully appreciate the moment. Frozen landscape, waterfalls tempered by cold, bluebird skies… a precious opportunity to practice solitude.
It's the kind of thing you become aware of when living somewhere for almost a decade. In fact, exercising awareness is a prerequisite for finding your way in Yellowstone. By paying attention, we uncover its dynamic nature, the wild soul, and our place within it.
My beloved park is a teacher like no other, and each season has unique instruction to offer. If you were to ask me, what is the best time to visit Yellowstone? I'd have to say: ALWAYS.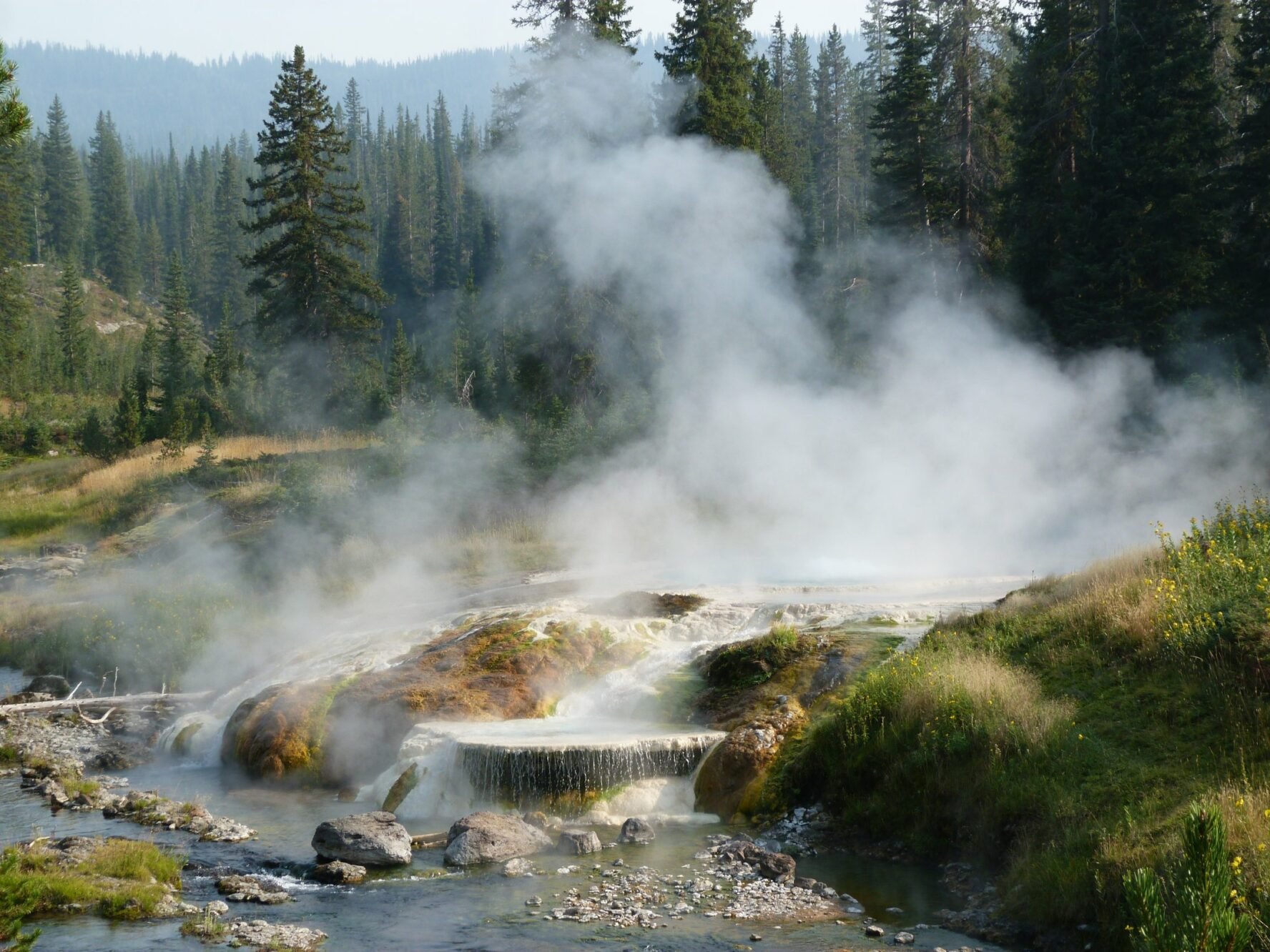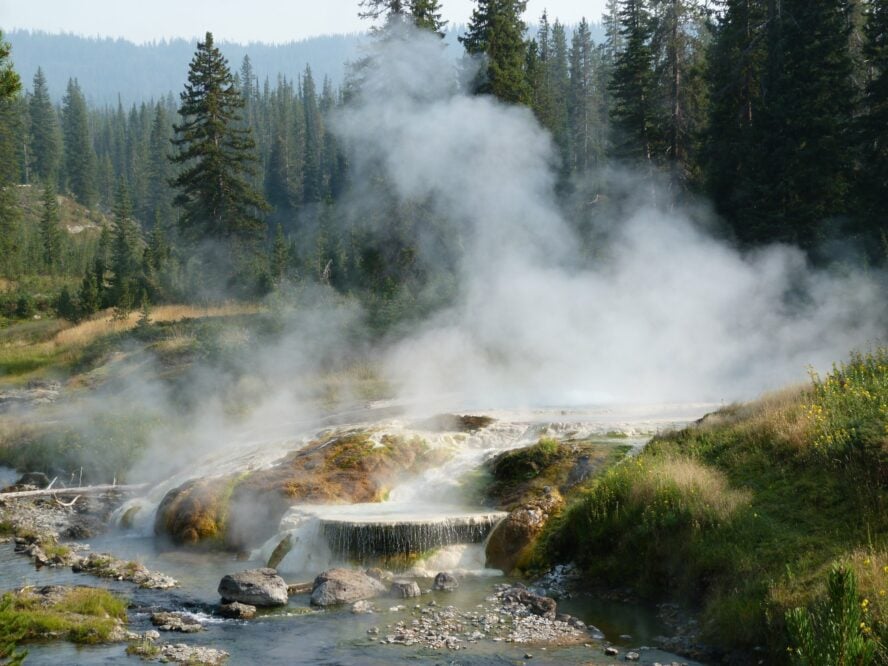 Yellowstone Is a Pocket of Living, Breathing Earth
Yellowstone National Park occupies the northwest corner of Wyoming with borders bleeding into neighboring Idaho and Montana. At the northern edge of the park, you'll find my town: Gardiner, MT.
Living here has challenged me more than anywhere else I've been, and trust me, I've seen a lot. As a biologist and conservation ecologist, I've visited every continent at least twice, and lived in places as diverse as Papua New Guinea and Antarctica.
In my eight years in Yellowstone—where I now run the guiding company, In Our Nature—I've stopped conceptualizing the park as a place. Rather, I think of it as the heart of a much larger system.
In fact, the 20 million acre Greater Yellowstone Ecosystem is one of the biggest undeveloped tracts of land in the U.S., supporting the largest concentration of wildlife in the lower 48 states, vast untouched land, and—perhaps the quintessential image of the park—wild bison and grizzly bear populations.
Extreme geology and weather
Everything that makes Yellowstone complex makes living here that much more difficult. Much of the national park is part of the Yellowstone Caldera—a large geographic depression—which formed after a string of supereruptions that began over 2.1 million years ago. That volcanism is still a driving force in the park today.
The magma simmering under Yellowstone causes all sorts of geological dynamism, regularly producing between 700 and 3,000 earthquakes each year. Most of them are not felt, but some damage our infrastructure. Many of the geothermal features within the park are all but regular, which means that boardwalks around geysers, steaming vents, and hot pools sometimes need to be rebuilt.
Climate change—the overarching challenge of our time—is increasingly causing extreme weather events, such as a greater frequency of wildfires and floods. Changes in climate are also affecting the complex relationships among the many animals, plants and fungi that live here; threatening the persistence of some species.
Compounding it all is an odd dichotomy: our struggles to preserve this wilderness are sometimes at odds with our desire to let humans interact with it—over 4 million people visit every year.
Your First Visit to Yellowstone: Where to Start?
To begin answering this question one thing needs to be said: Yellowstone can't be reduced to a top ten list—it's far too complex for that. But it definitely has something for any visitor.
Figuring out what to do in Yellowstone and what is the best time to visit, you're faced with an endless conflict: there are just so many desirable options that it can be hard to choose any! Do you enjoy wildlife watching? Exploring geothermal features and understanding how they formed? Maybe you want to go off the beaten path and hike in a lesser visited part of the park?
Like I said, there's something for everyone, and because it is always changing in some respect, you can come back year after year and always encounter something new and surprising.
With that, a good starting point is to try and figure out when to visit—something I'll gladly help you with.
What is the Best Time to Visit Yellowstone? Let's Break it Down by Season