The 5 Best Hikes in (and Around) Grand Teton National Park
I've been hiking these trails for over 20 years now, and whether I'm guiding on a short family-friendly day hike or a week-long backpacking trip, the stunning beauty of Grand Teton National Park and the surrounding wilderness never gets old.
Table of Contents
My husband Jeff and I have been running Teton Backcountry Guides for over 20 years. We can't imagine a better way to spend our time than being outdoors and right here in the Tetons.
Weather permitting, we pretty much spend every day outside, be it skiing, hiking or biking. In the summer we organize day hikes and backpacking trips, while in the winter our hands are full with guided yurt trips in the backcountry. We feel incredibly blessed to live in an area such as this—with the wilderness, national forests and parks so easily accessible—and equally excited to be able to share our favorite hikes with you!
Read on to find out about five of the best hikes in and around Grand Teton National Park—or as I refer to it, my backyard.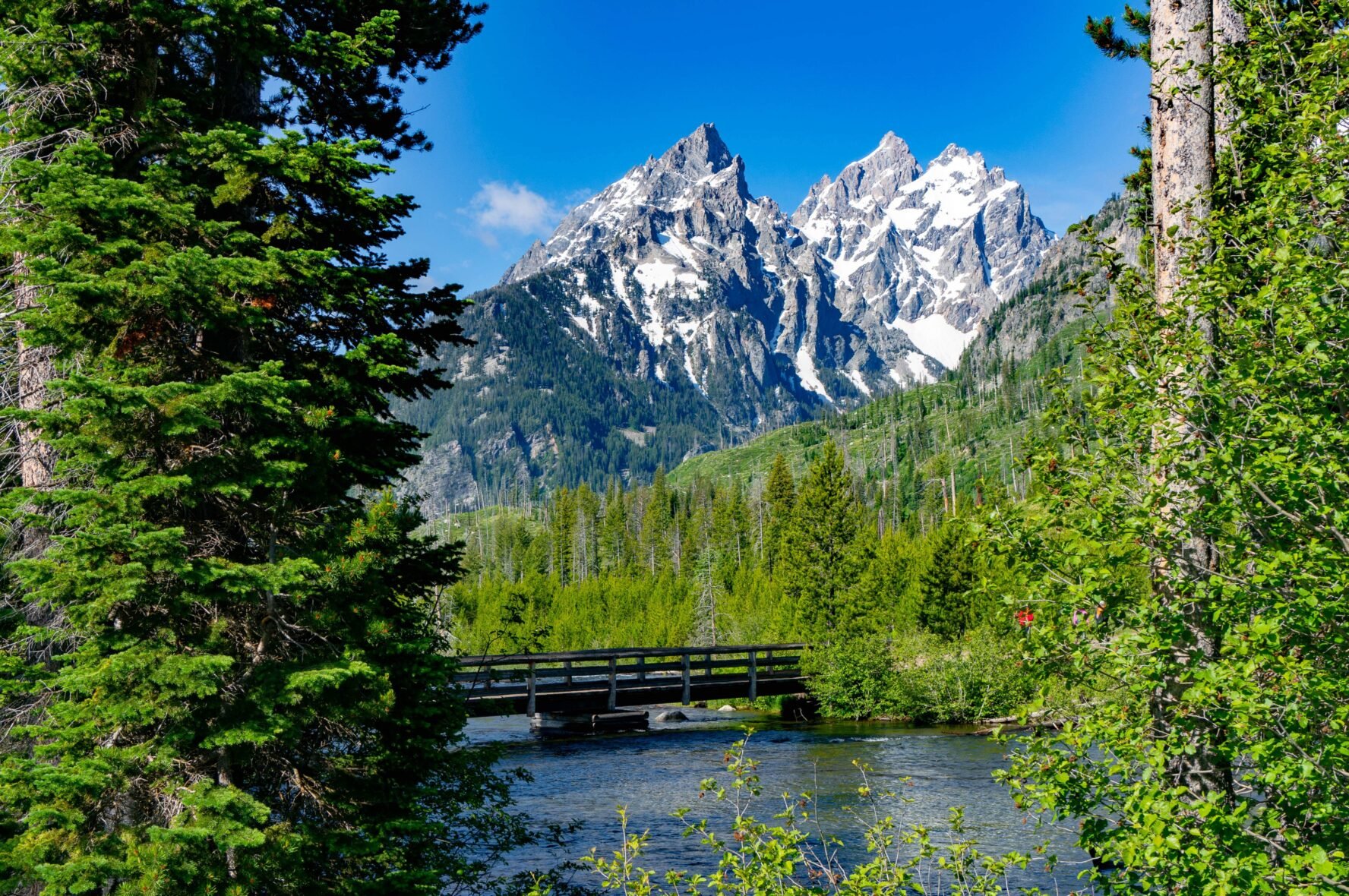 What Makes Grand Teton So Special
Part of the Greater Yellowstone Ecosystem, this is the largest intact ecosystem in the Lower 48 and one of the biggest in the world. All of the same animals still inhabit the territory just as they did long before Lewis and Clarke's expedition brought them out West.
Today, it's harder to preserve such large swaths of land that provide critical habitat to predators like the grizzly bear, which is why, thankfully, a lot of the land here is federally protected. People are often surprised to see exactly how much wilderness there is in the Tetons, especially near Jackson Hole. Only a small percentage of the land is actually public, most of it being protected forest, wilderness or park land.
Why I Love Hiking Grand Teton National Park's Western Slope
Even after all these years, I still think that Grand Teton National Park, particularly the western slope, hosts some of the best hikes in the Yellowstone area. The geological makeup yields a rich trove of minerals from which the area's famous beautiful wildflowers are born. Its flower-strewn hills are like a scene from The Sound of Music: never-ending waves of pink, white and blue with scattered bursts of red gently swaying with the mountain breeze.
The varied terrain coupled with the great views makes this a hiker's dream.
5 Best Hikes in and around Grand Teton National Park
To help you navigate the many options, I've highlighted some of the best hikes in and around Grand Teton National Park.
Easy Hikes in Grand Teton National Park
Intermediate Hikes in Grand Teton National Park
Strenuous Hikes in Grand Teton National Park
Let's explore the best hikes Grand Teton has to offer!