The Best Hiking in Northern California: From Seas to Sequoias
Northern California is one of the few regions in the world where you can hike in redwood forests, coastal headlands, granite cliffs, and volcanic mountains–all within a few hours of each other and year-round!
Table of Contents
When I was eight years old, I hiked halfway up Yosemite Falls, awe-struck by the transition from the forested valley floor to the sweeping cliffs above the treeline. I knew I had to return so I could make it to the top. The varied hiking in Northern California invokes such a sense of wonder and excitement that I've made it my career to share this with others.
As a professional hiker, guidebook author, and 3rd generation California native, I've developed a personal list for the best places to go hiking in Northern California—and I'm detailing 18 of them in the article below. Whether you like exploring glacially-carved canyons, vast coastal cliffs, or looming redwood groves… Why choose? Northern California has it all.
TOP CHOICE FOR OCEAN VIEWS
World-class ocean views on one of the longest undeveloped sections of coast in the lower 48
Chance to hike to waterfalls, redwood groves, and peaks visited by the rare California Condor
Snow-free winter hiking destination
Limited camping areas and services, including cell coverage
Roads are susceptible to landslides and close often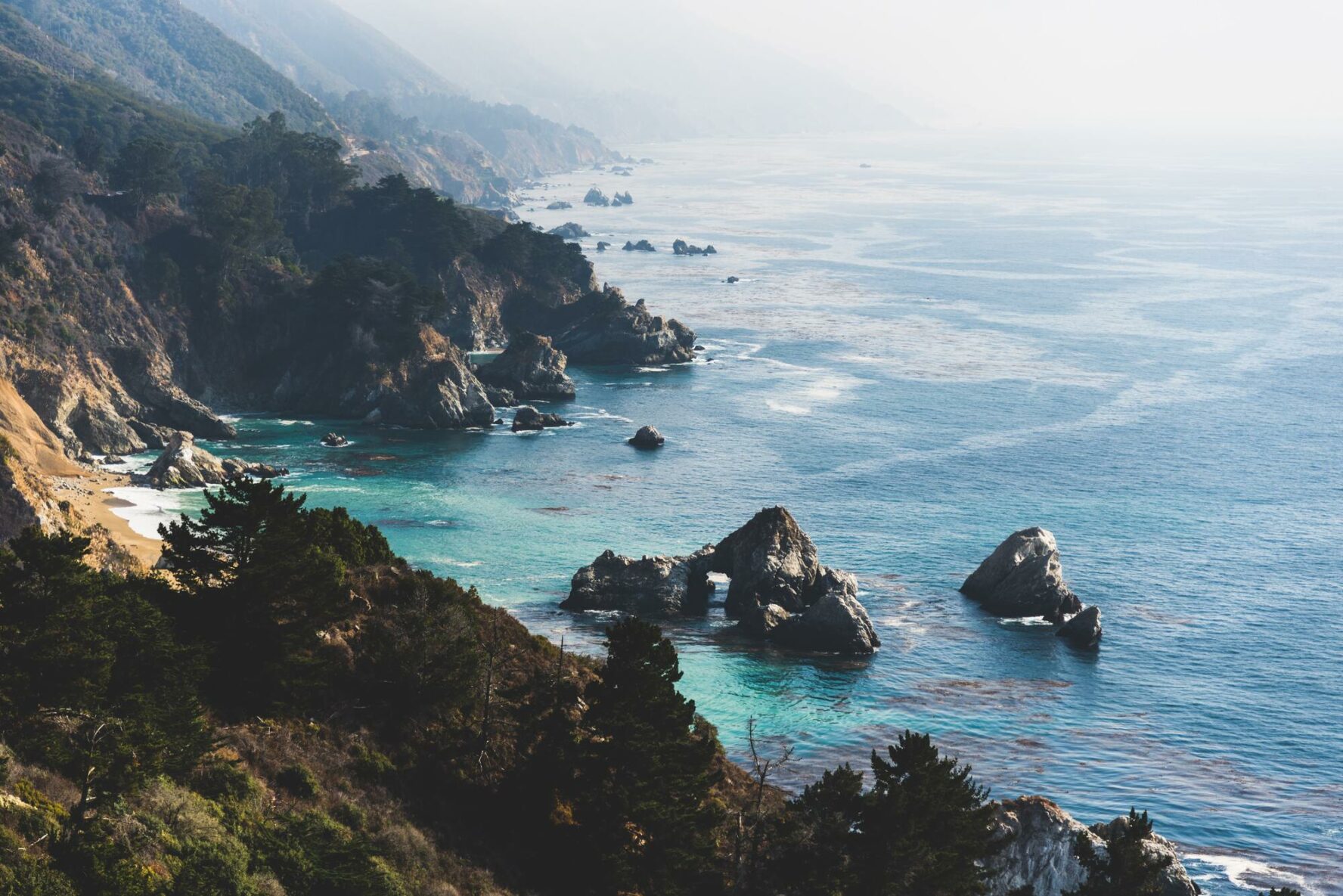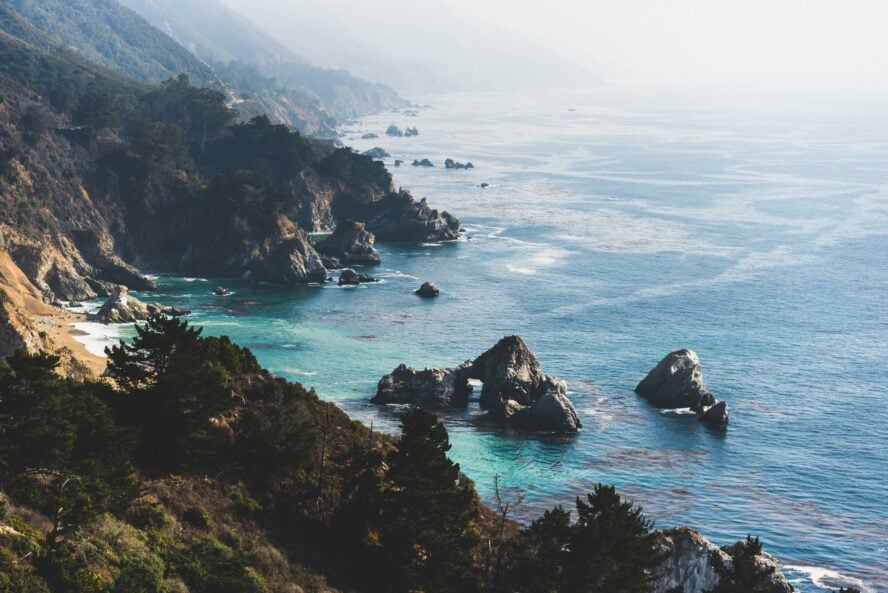 Big Sur is a world-class destination for hiking, diving, and cycling, attracting seven million visitors per year. Although the area is more popular during the summer months, it's home to some of the best winter hikes in Northern California too.
With the longest undeveloped stretch of coastline in the Lower 48 states, Big Sur is breathtakingly pristine. It's such a great place to relax and meditate that I often host yoga and backpacking trips here.
Once, I led a group trip during a torrential rainstorm. Although we spent most of the day hunkering in our tents, when we emerged, we were so humbly greeted by the vibrant, dripping redwoods that it made the trip incredibly worthwhile.
Vincente Flat
Vincente Flat is one of the most popular trails for backpacking in Big Sur—and you don't need a permit to hike it. Gaining 2,500 feet of elevation over the course of 11 miles, it's best suited for intermediate-level backpackers.
I like to start this hike on the beach at Kirk Creek Campground. With a healthy dose of ocean views and ancient redwood trees, the transition from the oceanfront to the forest makes for a stunning scenic juxtaposition.
Salmon Creek Trail
If you enjoy easy access to waterfall views, check out the Salmon Creek Trail. There's a single waterfall with two parallel cascades located about a half-mile from the trailhead. Most hikers stop here and spend the day playing in the water, but if you want a longer trek, follow the trail up into the Santa Lucia mountains.
Buzzard Roost Trail
Consider hiking the Buzzard Roost Trail if you have some time to kill in Big Sur. This 2.6-mile loop winds through redwood forests with sweeping vistas of mountains and coastlines. While it's not the most scenic, it's still a worthy day hike—and there's free roadside parking.
Big Sur is a world-class hiking and backpacking destination with views of the most pristine coastline in the Lower 48 states.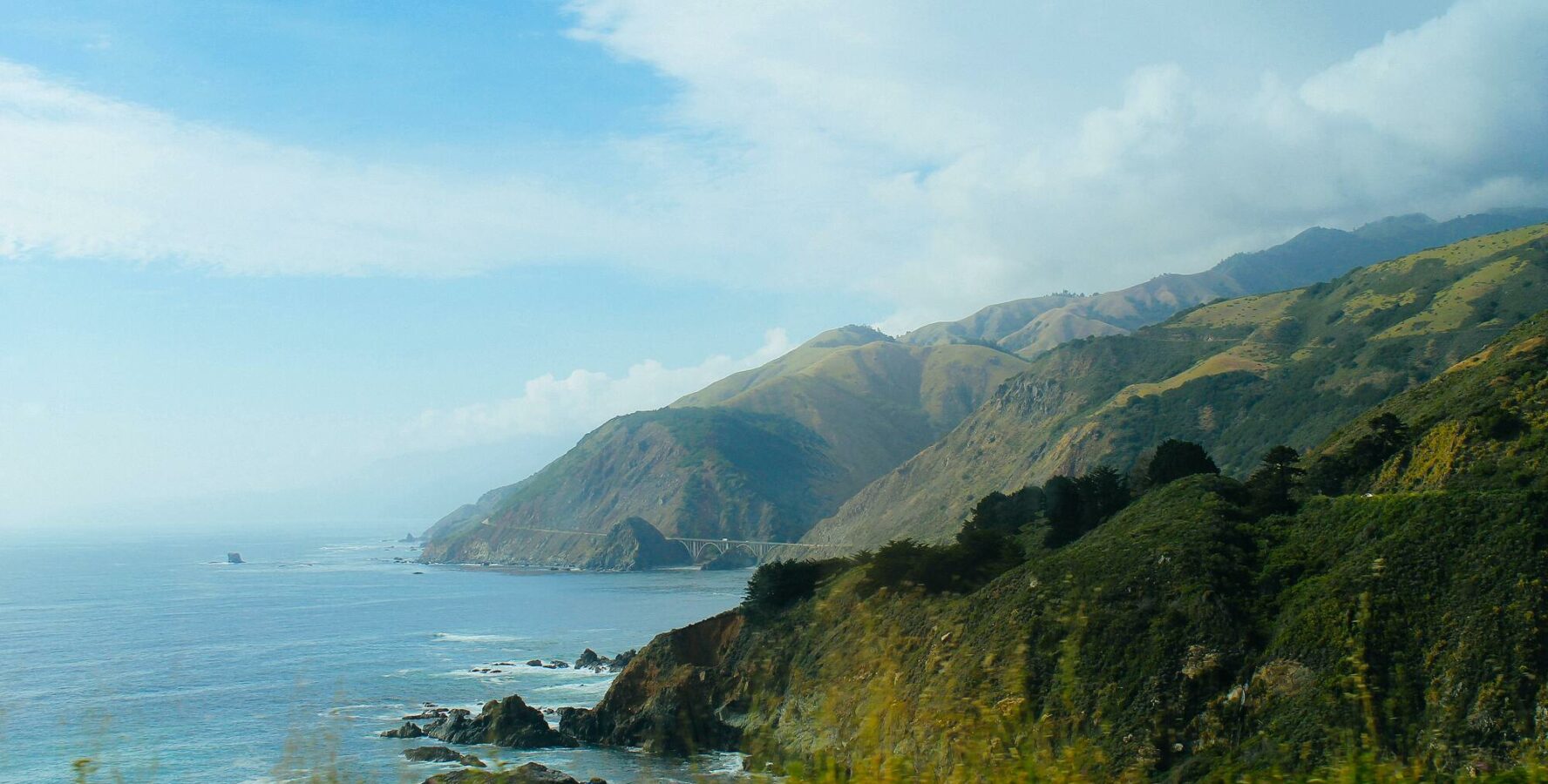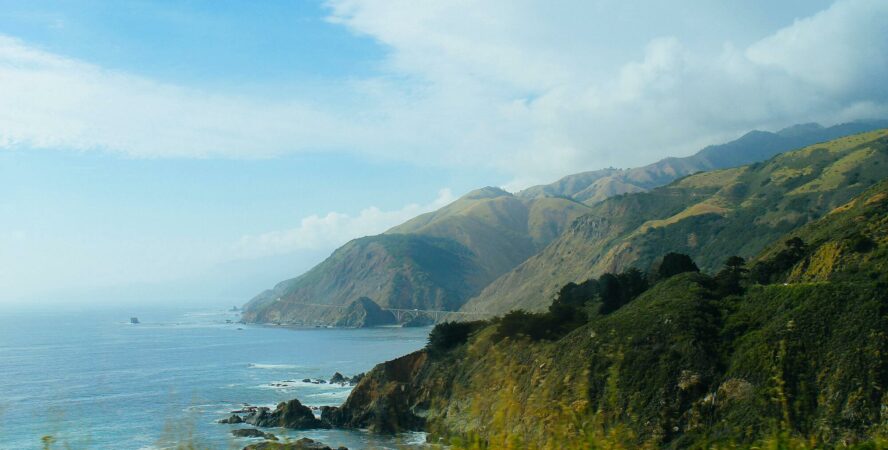 Big Sur: 8 Things to do on a Highway 1 Road Trip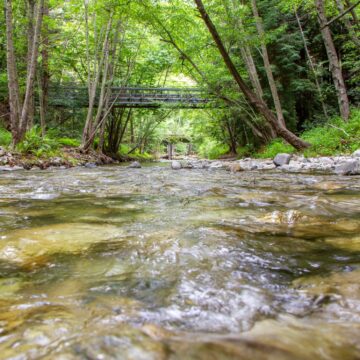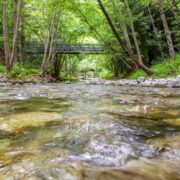 1. Big Sur - Good to Know
Skill level
Beginner to Expert
Terrain
A huge variety! From beach hikes to coastal headlands to redwood forest to mountains, Big Sur has a little bit of everything
Getting around
Public transportation in Big Sur is unreliable and has a very limited schedule. You'll want to rent a car for this trip
Best season
Year-round. Summer is the busiest but it remains mostly snow-free through the winter. Take care after storms as the road can wash out and river crossings can be dangerous for hikers
Getting there
From the Bay Area, take US101 south to Castroville. Then take CA-1 south to Big Sur
More info and trail map
TOP CHOICE FOR SUMMER HIKING
Swimmable alpine lakes, wildflower filled meadows, cool mountain air
One of the best places for dog-friendly hikes in Northern California
Numerous other activities such as boating and climbing
Wildfires have impacted the forests for the last few years
Can get crowded, especially on summer weekends and holidays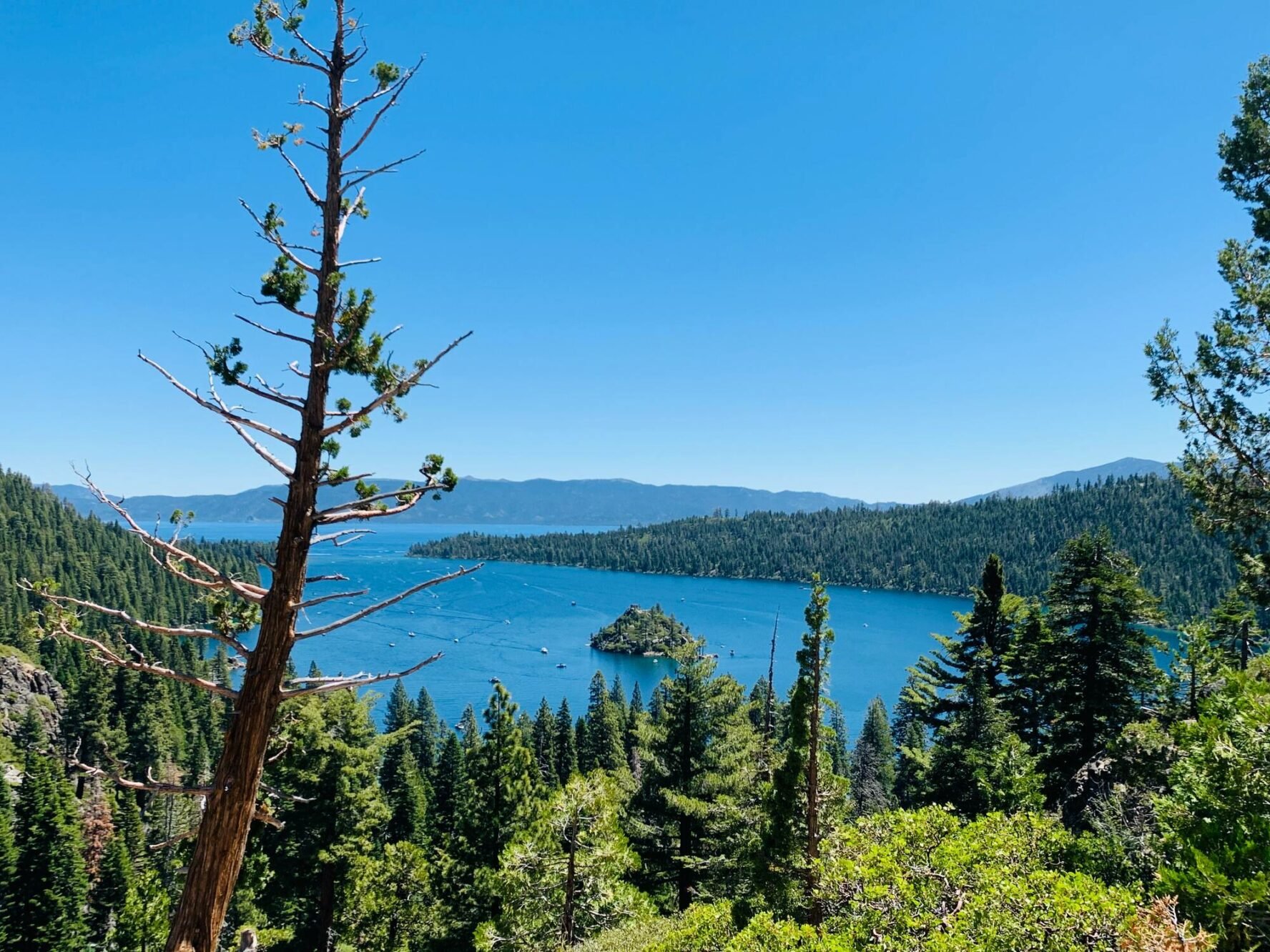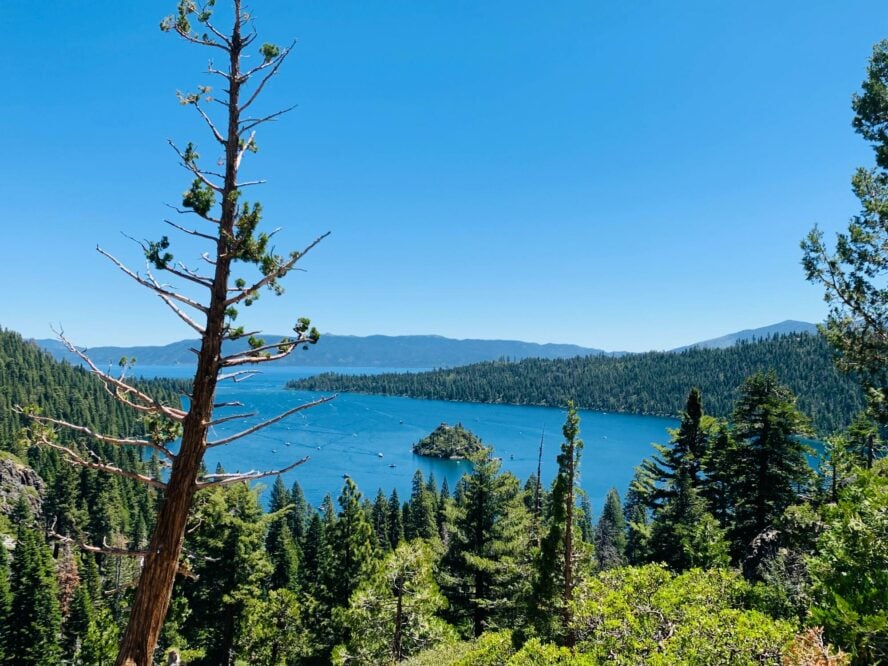 As a cash-strapped teenager, I spent a lot of time hiking in the Lake Tahoe area because many of the hikes don't have entrance fees. One of the best things about the area is that it boasts national park-quality views but more choices for restaurants and hotels.
The Lake Tahoe Basin is a summer hiking haven defined by sugar and vanilla-scented pine forests. You can enjoy a range of adventures, from mellow lakeside walks to strenuous climbs up snow-covered peaks.
Fallen Leaf Lake
Fallen Leaf Lake features some of the area's best low-intensity hiking. This peaceful, wooded trail system is developed away from the hustle and bustle. The most straightforward hike is a 3.5-mile out-and-back trek that starts in Fallen Leaf Lake Campground located on the north side of the lake. Most people just hike to a good swimming spot and play there for the day! Bonus: It's dog-friendly!
For more of a challenge, the Rubicon Trail located in D.L. Bliss State Park is a 16 mile out-and-back trek that winds along the shore of Lake Tahoe. I think it offers some of the best views of Emerald Bay and the distant snow-covered mountains that form the Tahoe basin. You'll walk among granite boulders and past the Rubicon Point Lighthouse, once the highest altitude lighthouse on navigable water in the world. It's well maintained, making it suitable for trail running, as well.
Cascade Falls Trail
The 1.5 mile Cascade Falls Trail is one of the best dog-friendly hikes in Northern California and a great place for a short workout. From the Bayview Trailhead, you'll follow Cascade Creek and climb the flanks of Maggie's Peak, whose summit is to the west. Like the best Grand Canyon hikes, this trail features three showstopping views in one short hike: Emerald Bay, Cascade Lake, and a waterfall.
Word of advice: It's tricky to get the falls all in one photo, especially if you're using a phone. Instead of aiming for the classic "hiker at the base of the waterfall shot," try shooting your subject while they're looking out at Emerald Bay with Cascade Lake below.
With crisp mountain air, granite peaks, alpine lakes, and lots of restaurants and hotels, the Lake Tahoe Basin is a hiker's paradise.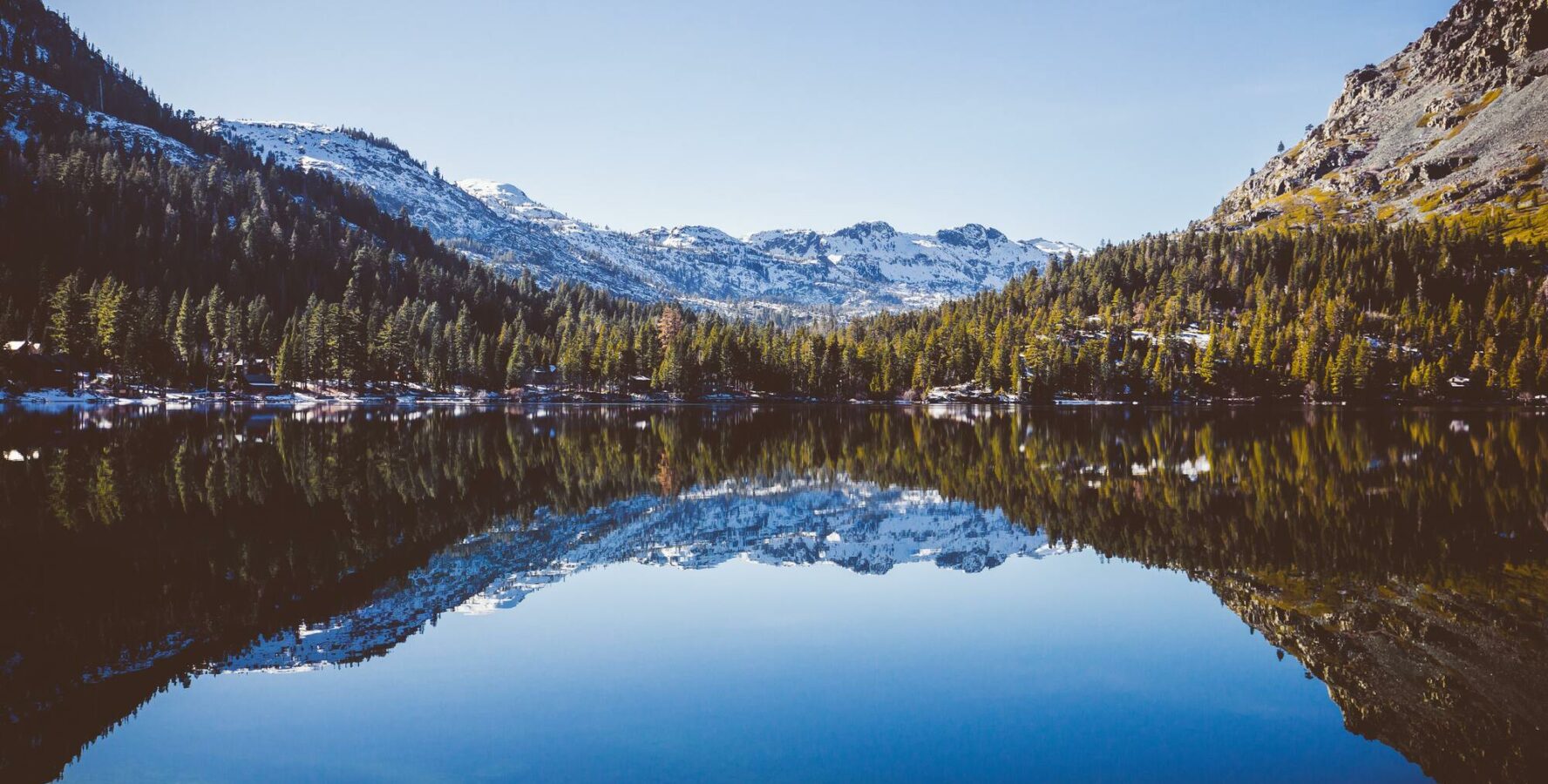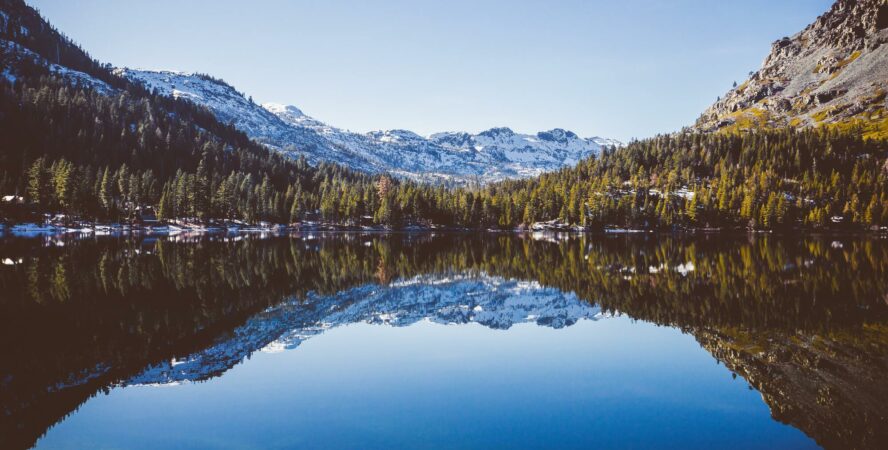 The Lake Tahoe Rubicon Trail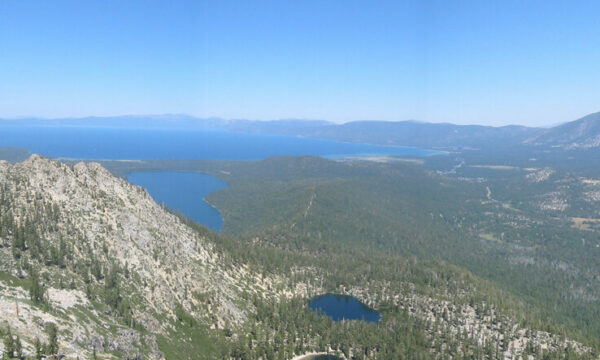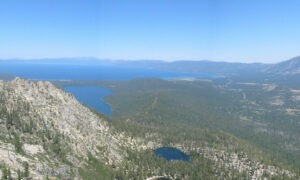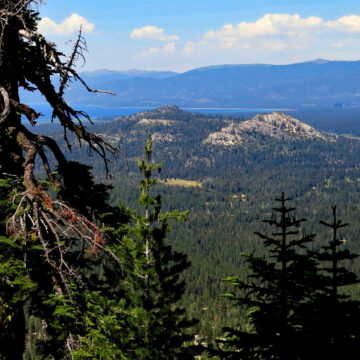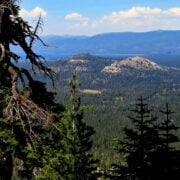 2. South Lake Tahoe - Good to Know
Terrain
Rocky, but well-maintained trails
Getting around
Some public transit available to some trailheads, but generally having a car is the best option
Insider tip
Start hikes early in the morning before the crowds get to the trailheads. Also note that wildfires are having an increasing effect. If there is an active fire, it can impact air quality, and you'll want to check to make sure trails are open
Getting there
From Sacramento, take US-50 for about 100 miles. Turn left on CA-89 north to access Cascade Lake, Fallen Leaf Lake, and DL Bliss State Park
More info and trail map
The Lake Tahoe Basin Management Unit is the best source for maps, talking to rangers, and getting up-to-date resources as the group encompasses managers from federal and state agencies
3. Kings Canyon National Park
TOP CHOICE FOR EXPERIENCED BACKPACKERS
Fewer crowds as it's off the beaten path (even though it's a national park!)
Granite cliffs, roaring waterfalls, diversity of flora and fauna
Numerous well-maintained connected hiking trails and large swaths of wilderness
Wildfires have impacted the forests the last few years
Roads to access trailheads are narrow and windy
Few services and facilities as it's set up for backcountry use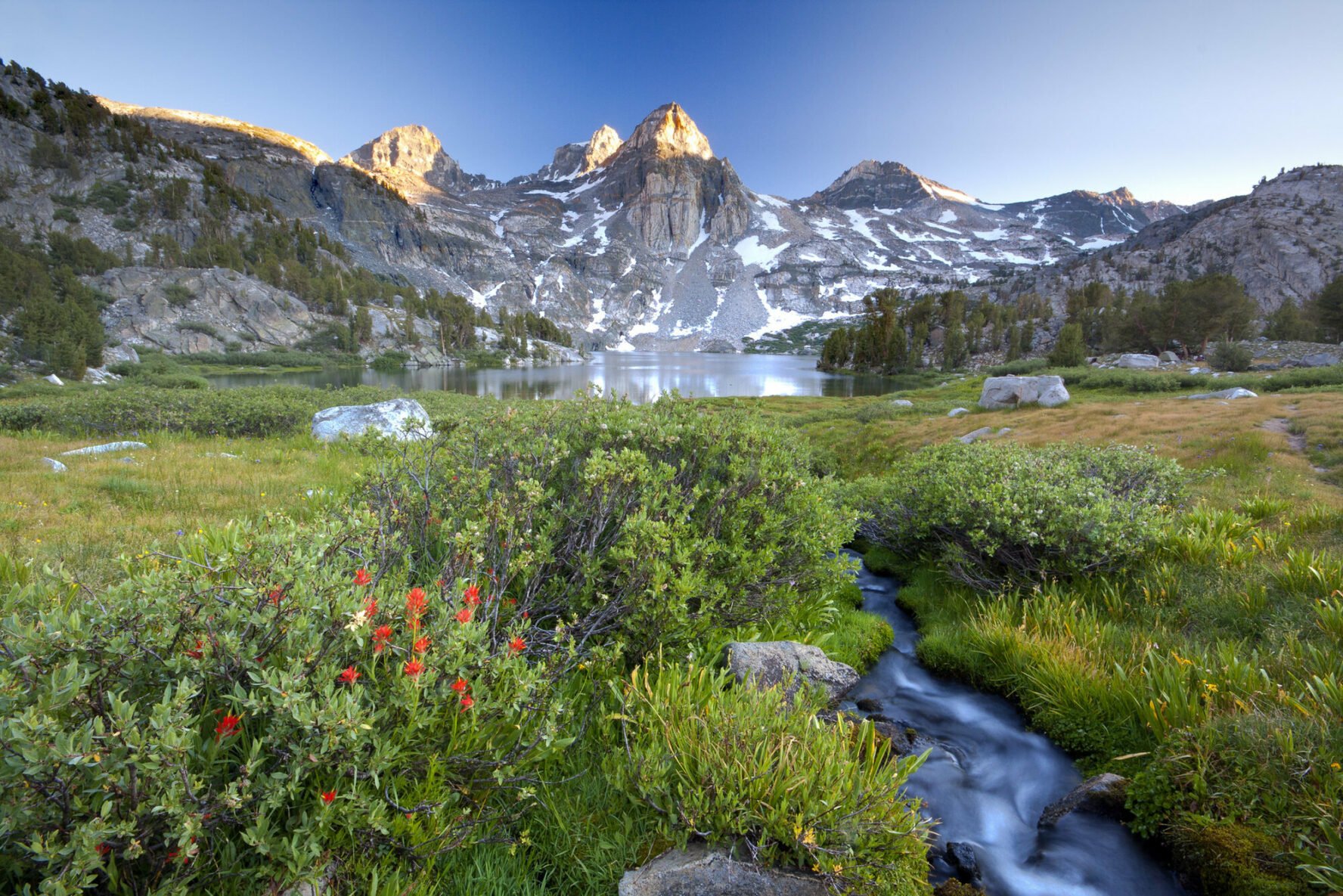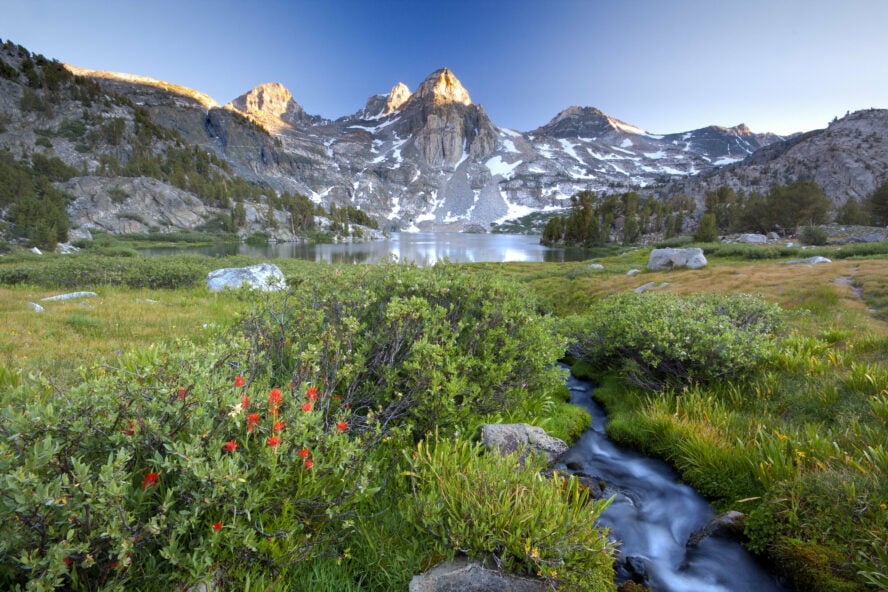 If you're looking for epic backpacking in Northern California, Kings Canyon National Park comes highly recommended. As a Pacific Crest Trail thru-hiker, I've hiked the entire north-south distance of the park, and what I like most is that it offers Sierra-like views without the Yosemite crowds. Plus, it's about as diverse and well-developed as the hiking in San Diego.
Here, you'll find 80% wilderness area with a robust network of hiking trails. Check out the Evolution Basin, Golden Staircase of Mather Pass, or Forester Pass for some of the best hiking in Northern California.
Note that access to Kings Canyon National Park requires driving through some of the world's largest groves of sequoia trees. Consider taking a side trip to marvel at their immense size.
Mist Falls
Mist Falls is a 9-mile out-and-back trail located on the South Fork of the Kings River. The hike can be done in a day but if you're up for some backpacking, consider camping about a mile up the trail in Paradise Valley.
You'll find three campgrounds in Paradise Valley: Lower, Middle, and Upper Camp. I've stayed at all three, but in autumn, it's hard to beat camping among the golden aspens of the Lower Camp. It's important to note that there's no other camping between here and the trailhead.
If you're doing the hike in a day, you'll start at the Road's End Trailhead and follow the Paradise Valley Trail (also known as the Woods Creek Trail) up to the base of Paradise Valley. From here, the trail then ascends granite cliffs, with sights of the distinctive jagged peak of the Sphinx. At the top, the cooling mist and shady beach below the falls make for a peaceful picnic spot.
Whether I visit in a high snow year or a low snow year; during fall or early summer, Mist Falls never ceases to impress. One word of caution: Watch out for rattlesnakes. I stumbled across one while hiking here in summer, which was a bit surprising given the high elevation.
Rae Lakes
The Rae Lakes Trail is arguably one of the best hiking trails in the country. For the most direct route to the lakes, follow the Bubb's Creek Trail from the Road's End Trailhead. Then, turn left onto the Pacific Crest Trail (also known as the John Muir Trail in this area) and climb over Glen Pass at 11,926 feet.
I frequent Rae Lakes because it's the easiest way to get across the watershed divide and one of my favorite places to camp. The lake reflects the sky's colorful hues at sunrise and sunset, making for a postcard-worthy setting. With metal bear boxes for food storage and a ranger station, it's also a great spot for backpacking.
Kings Canyon is an off-the-beaten path National Park with some of the best Northern California hiking trails to explore.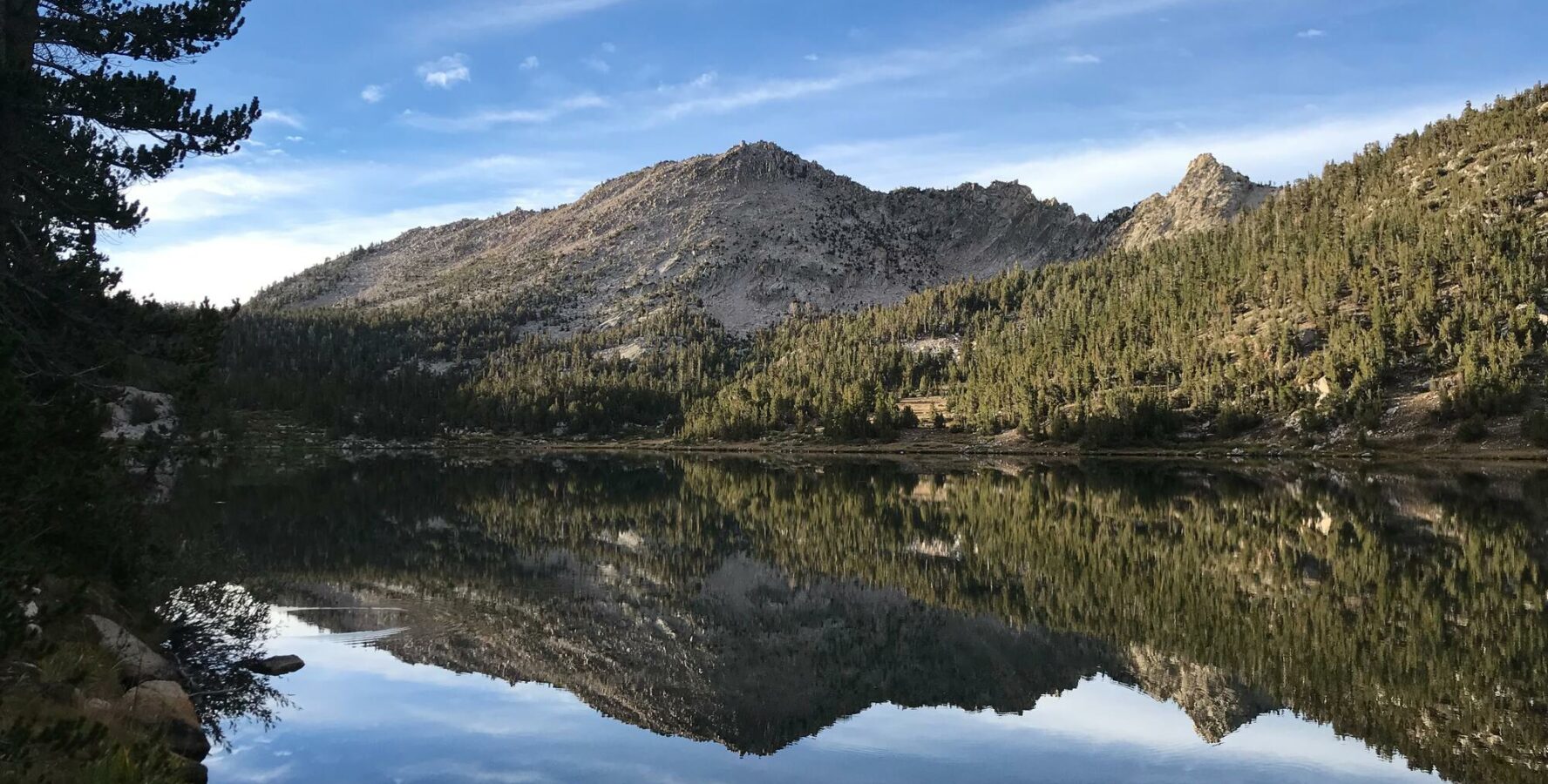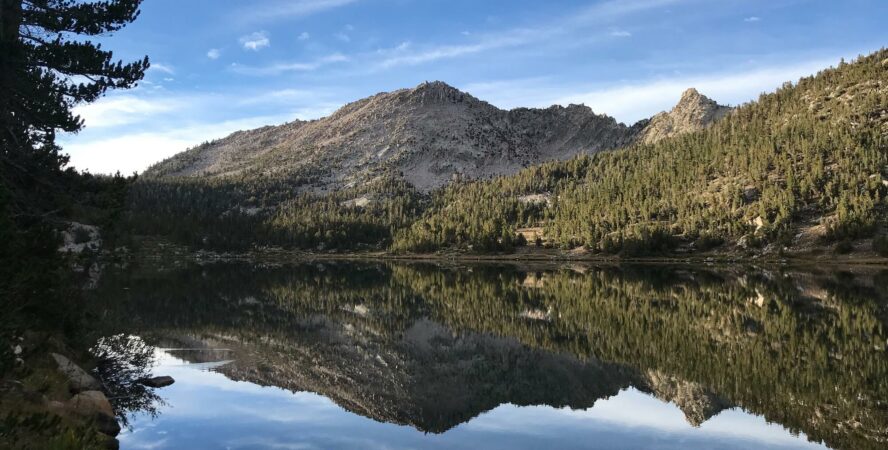 Rae Lakes Loop, Sequoia Kings Canyon National Park, Backpacking Paradise Valley, Mist Falls, JMT 4k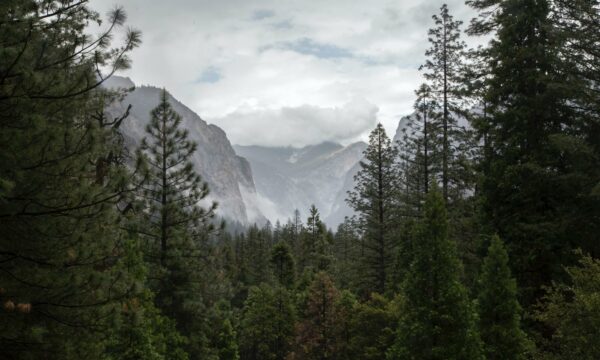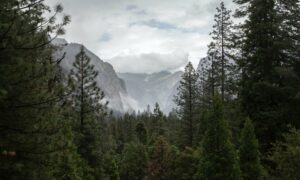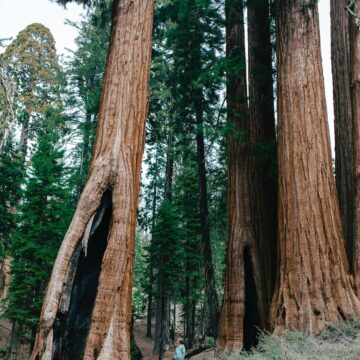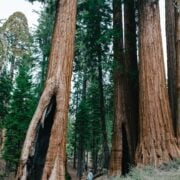 3. Kings Canyon National Park - Good to Know
Getting around
Vehicle is required as there is no public transit
Entrance Fees & Permits
$35
Insider tip
Buy your entrance fee in advance  online and save time waiting in line at the entrance station
Getting there
From Fresno, take CA-190 east for 90 miles until you are at literally, where the highway stops at the Road's End Trailhead
More info and trail map
4. Yosemite National Park
TOP CHOICE FOR HIKERS OF ALL LEVELS
One of the most iconic and scenic spots in the entire world
Well-maintained connected hiking trails and large swaths of wilderness
A variety of accommodations and restaurants from rustic to fit for a queen
Crowds and extreme popularity make it difficult to find accommodations or backpacking permits
Wildfires have impacted the forests for the last few years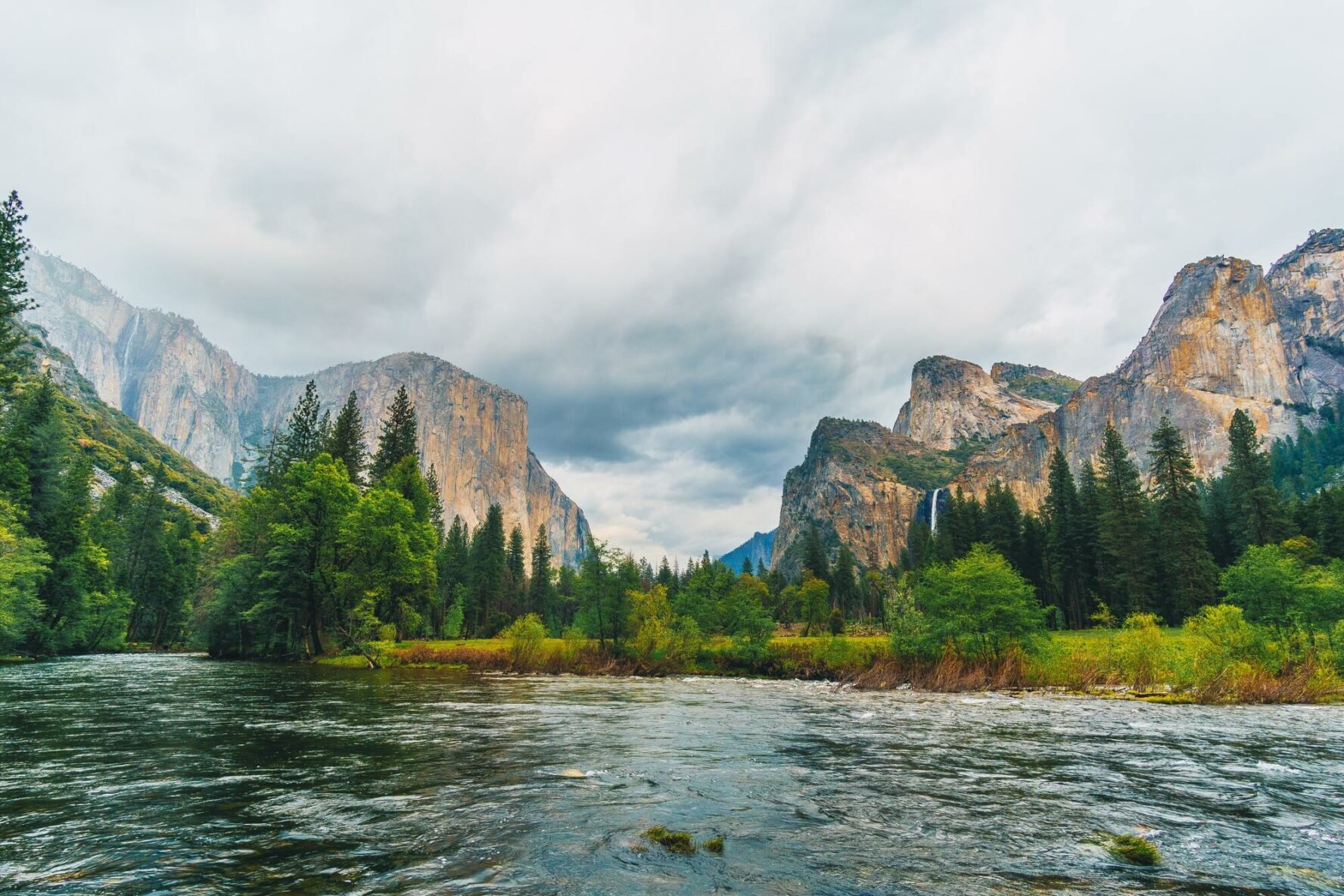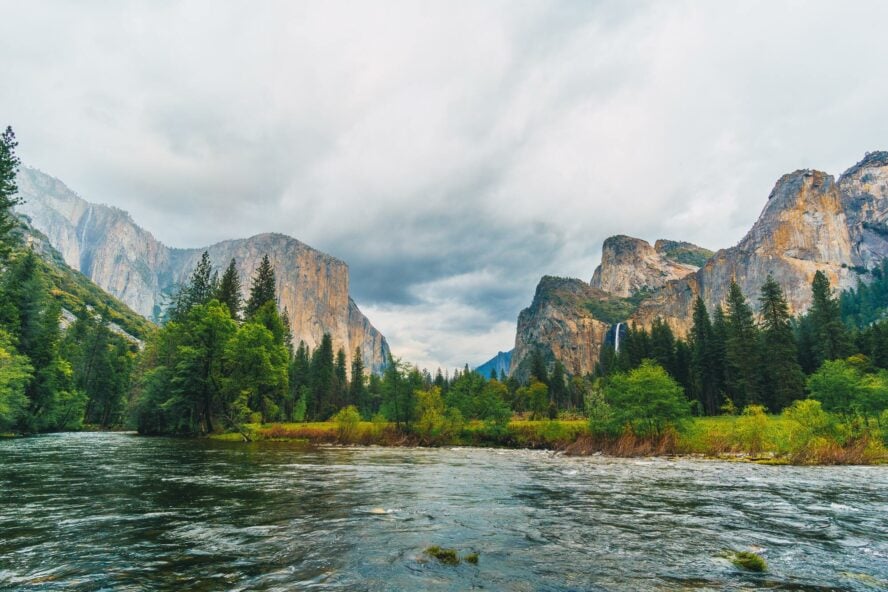 Childhood trips to Yosemite National Park are the reason I fell in love with hiking. As an elementary school student, we would hike around Yosemite on class field trips and learn about the area's unique geology, plants, and wildlife.
As an adult, my sibling and I discuss how instrumental those trips were in shaping our lives and careers. For this reason, I think everyone should visit and hike in Yosemite National Park at least once.
Yosemite Falls
Yosemite Falls is arguably the best waterfall hike in Northern California. A well-maintained, wheelchair-accessible hike leads to the Lower Falls, a fun destination to explore (with care) along the water. From there, the trail winds up to the Middle Falls viewing point and then follows steady switchbacks to the Upper Falls.
When I first hiked the strenuous Yosemite Falls Trail, I was 8 years old. I remember it was March and I was tired and soaking wet. After every switchback, it felt like I wouldn't be able to go on. I turned around at Columbia Point, midway between the lower and upper falls, but that hike taught me that I was so much stronger than I realized.
I revisited the hike as an adult, and although it was much easier then, the experience was equally rewarding. That's just one reason why I consider it one of the best hikes in Yosemite.
John Muir Trail
Mile-for-mile, hiking along the John Muir Trail (JMT) has more views of California's most iconic features than any other. It's also one of the best maintained trails in Norcal.
Spanning from Happy Isles on the Yosemite Valley Floor to Mt. Whitney, 200 miles away, I've hiked this trail as both a thru-hiker, day-hiker and a backpacker. Each time, the expansive vistas that unfurl before you as you ascend from Happy Isles leave me breathless.
Cloud's Rest
This is the place on the JMT where many hikers detour to climb Half Dome, which is a worthy venture. But, if you'd rather skip the line and permitting process, consider hiking Cloud's Rest instead. Trust me—it's less crowded and just as spectacular. I'm shocked it doesn't get more hype.
From Happy Isles, it's about a 20.5 mile round-trip hike to Cloud's Rest. Along the way, you'll have uninhibited sights of Half Dome, Quarter Dome, Liberty Cap, and Nevada Falls. The granite slab drop off from the top is so remarkable that no photo can do it justice. If you're heading to Yosemite and looking for a unique adventure, I highly recommend Cloud's Rest.
No matter your age or physical capability, hiking in Yosemite National Park is one of my highest-rated must-visit places in the world.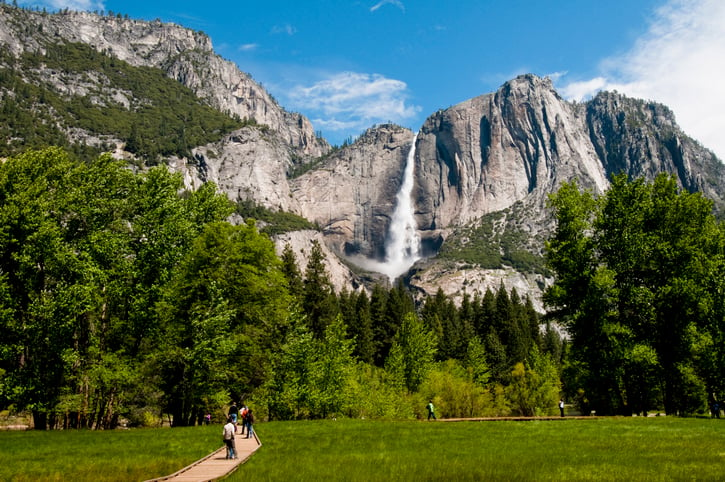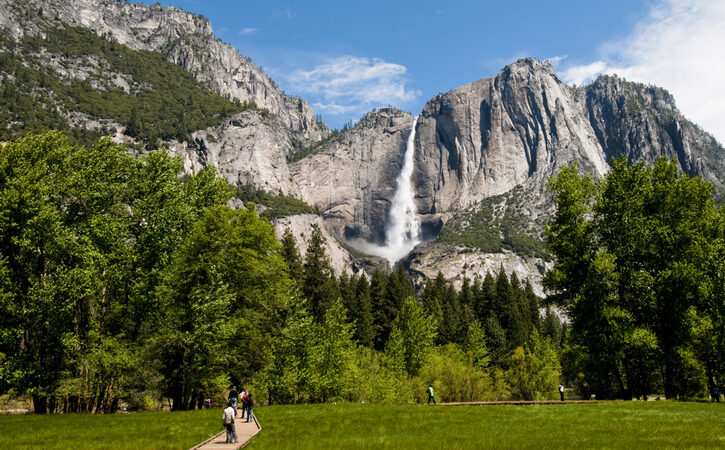 Strenuous Yosemite Valley Day Hikes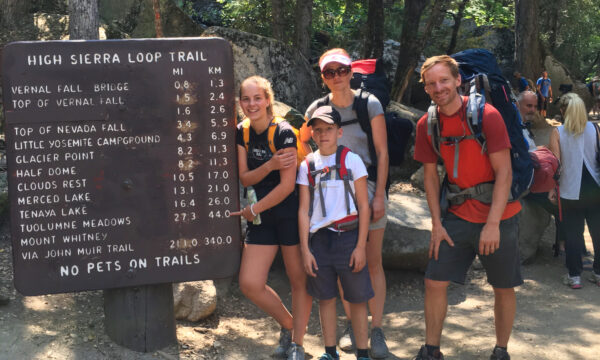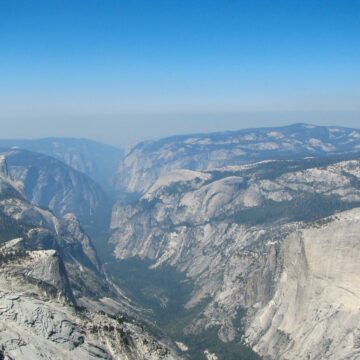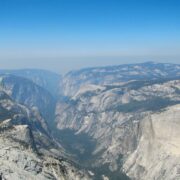 4. Yosemite National Park - Good to Know
Skill level
Beginner to Strenuous. Lots of diversity in trails
Entrance Fees & Permits
$35
Insider tip
Pay your entrance fee to enter the park in advance. Buy online and save time waiting in line at the entrance station. Because it is so popular, nake hotel, cabin, or camping reservations as soon as you know the dates you want to visit the park
Getting there
From Merced, CA, take CA-140 east for 80 miles to Yosemite Valley
More info and trail map
5. Muir Woods National Monument
The last remaining redwood forest in the Bay Area
Only 30 minutes from San Francisco, one of the most accessible hiking areas of this caliber
Home to a diversity of amphibians, fish, and plants
Proximity to the city means that it can get crowded
Trails can get muddy or washed out, especially after a rain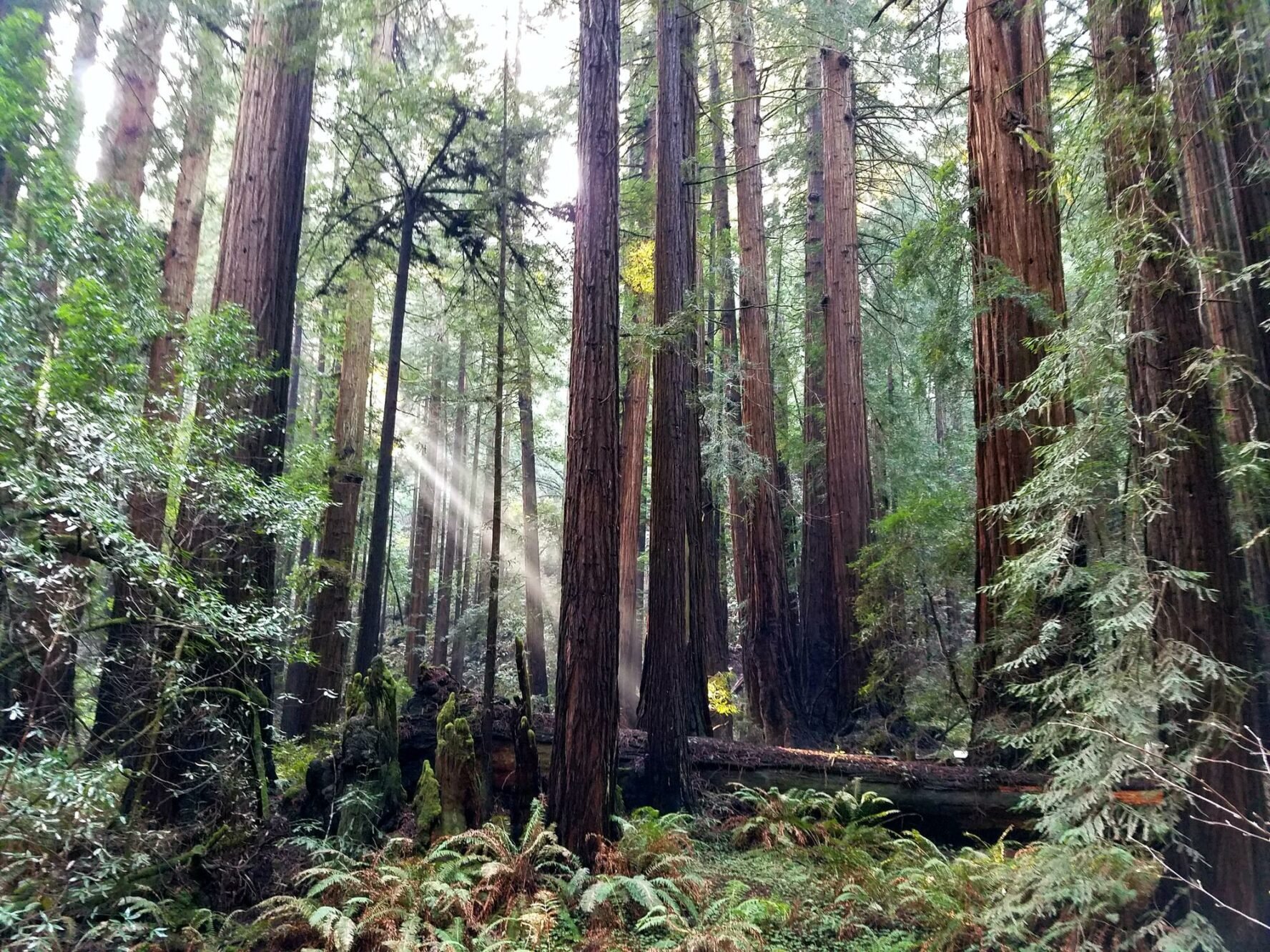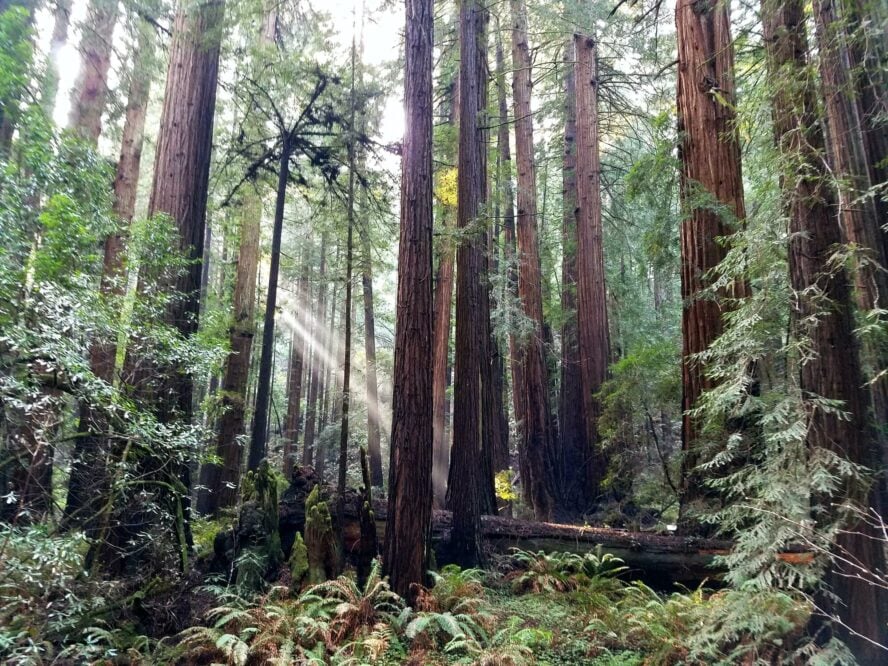 Muir Woods, named after famed conservationist John Muir, is the last remaining ancient redwood forest in the Bay Area. Because it's so close to San Francisco, it's more accessible than many other national monuments and about as snow-free as the best Joshua Tree hikes — perfect for winter training. The wide, well-marked, beginner-friendly paths are some of the best hiking trails in Norcal for kids.
Hiking Muir Woods takes you through a temperate rainforest filled with gigantic redwood trees (they grow up to 250 feet tall and 14-feet wide). As a child, I was awed by their size compared to my small body. In addition to the towering trees, I'm reminded of another epoch: the area features ferns, moss, and creeks brimming with fish and amphibians. I love hiking in this area because it feels like I'm walking in the age of the dinosaurs.
Dipsea Trail
The Dipsea Trail is a 7.5-mile trail that runs from Mill Valley to Stinson Beach, climbing 2,200 feet up the side of Mt. Tamalpais. Along the way, it crosses through Muir Woods, Mt. Tam State Park, and Golden Gate National Recreation Area. The trail starts with an infamous 700 stair step climb, which is what originally attracted me.
Home to a handful of famous trail running races every year, the Dipsea Trail is an important part of the sport's history. The Dipsea Race is the oldest cross country race in the U.S. and one of the oldest foot races in the country.
The first time I hiked this trail was during a Double Dipsea (an out-and-back), and I noticed a trail-side memorial for an ultrarunner centered around his favorite salad dressing bottle. You can expect to see other memorials honoring runners like this along the trail.
Muir Woods to Stinson Beach
If you like the idea of doing the Dipsea Trail but you're looking for something shorter, hike the 5.4 mile section from Muir Woods to Stinson Beach. Following this route avoids the 700 stair step climb, making for a more manageable out-and-back option.
The Canopy Trail is another low-key option that avoids many of the crowds along the main trail. From the Muir Woods visitor center, it climbs a minor ridge to meet the other trails. From here, connecting the Lost Creek Trail and Lower Fern Creek Trail creates for an enjoyable 5-mile loop hike.
Because it's so close to San Francisco, it's more accessible than many other national monuments.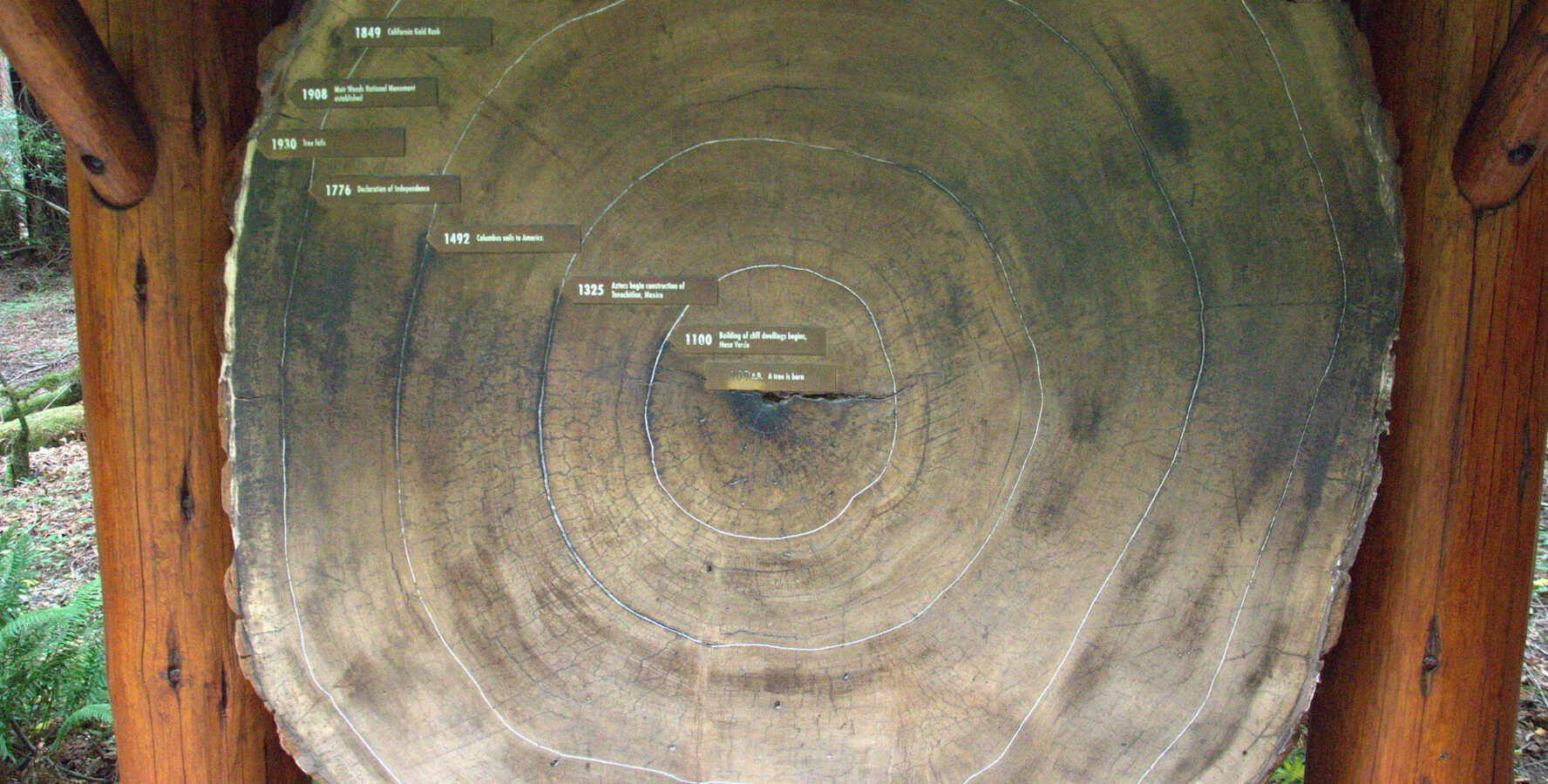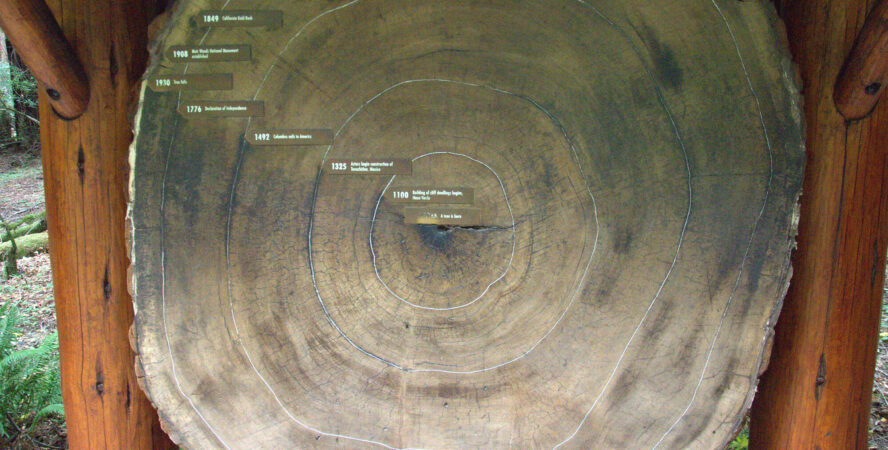 Hiking Dipsea Trail - Mill Valley to Stinson Beach and Back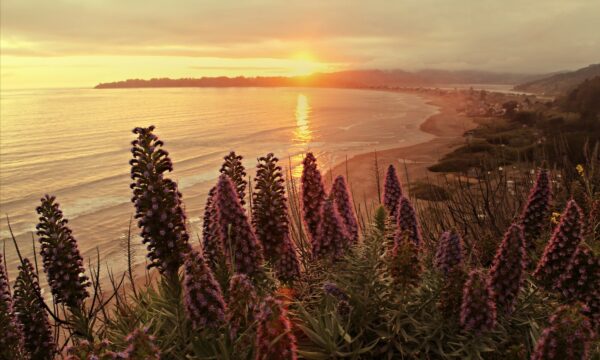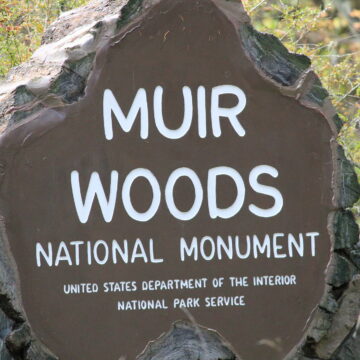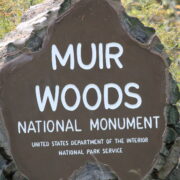 5. Muir Woods National Monument - Good to Know
Skill level
Beginner to Intermediate
Getting around
The Muir Woods shuttle operates a bus from various Bay Area locations to Muir Woods. Shuttle bus fees are minimal and cover round-trip transportation Order online ahead of time to reserve your spot (highly recommended). If you have a shuttle bus reservation, you do not need a parking reservation
Insider tip
Parking reservations are required inside of the park, but you can order online ahead of time. There is no cell service at the monument, so plan to get your parking reservation well before you leave home and ideally, as soon as you know your dates for the trip. If you have a parking reservation, you do not need a shuttle bus reservation
Getting there
From San Francisco, take US-101 north over the Golden Gate Bridge for 5 miles. Take the exit to CA-1 N to Mill Valley/Stinson Beach for about 3.5 miles. Turn right on Panoramic Highway for 1 mile and then left following signs to Muir Woods
Want to Make the Most of Your Hikes? Here Are a Few Additional Tips
Recommended gear for hiking in Northern California
Sturdy hiking shoes
Trekking poles (optional, but highly recommended)
Backpack
10 Essentials, including:
Navigation (compass, map, etc.)
Sun protection (sunglasses, sun hat, sun block, etc)
Headlamp
First Aid Kit
Extra Food
Extra Water
Firestarter
Knife
Emergency shelter
Extra clothes
Do I need a permit to backpack in California?
Most national parks and some (but not all) national forests in California require you to get a permit for backpacking. Check the website of the ranger district where you want to hike before you go to see if your destination requires a permit.
Are dogs allowed on hiking trails in California?
Some hiking destinations in California forbid dogs on trails. This includes unpaved trails in national parks. Of the hiking destinations in this article, Tahoe is the most dog-friendly. Regardless of where you hike, always have your dog on a leash. Check the website of the ranger district where you want to hike before you go to see if your destination allows dogs.
Passing It On
A wide variety of ecosystems in proximity makes Northern California one of the most unique hiking destinations in the world. For me, visiting these places as a child impacted everything I do today, encouraging me to focus on nature and the environment. I hope this guide to Northern California hiking destinations inspires you to get out and see some of these places too—because who knows where life will take you!