5 Best Hikes in Washington: Trekking the Land of Volcanoes
Washington is the heart and lungs of the Pacific Northwest, where the land beats with the thrum of active volcanoes and thick air feels like walking through a cloud. Connect with Mother Nature on some of the best hikes in Washington.
Table of Contents
WHOMP. High up in the mountains, I hear glaciers rumble as they shift. It sounds eerily like thunder—even on this bluebird day. In my mind, I think back to standing in the crater of Mount Hood watching the fumaroles, the feeling of steam on my face and smell of sulfur: I come to a stark realization.
These mountains are alive.
After six years of guiding in the Pacific Northwest, I'm still humbled. Hiking in Washington is foreboding, but also powerfully beautiful. Verdant rainforests and rolling steppes set the foreground for an ageless alpine landscape carved from an explosive past. It's a place of ecological intensity, a land of contrasting extremes, and a perpetual reminder I'm at Mother Nature's mercy.
With its vast scenic diversity and the allure of the wild unknown, Washington is home to some of the best hiking and backpacking in the world.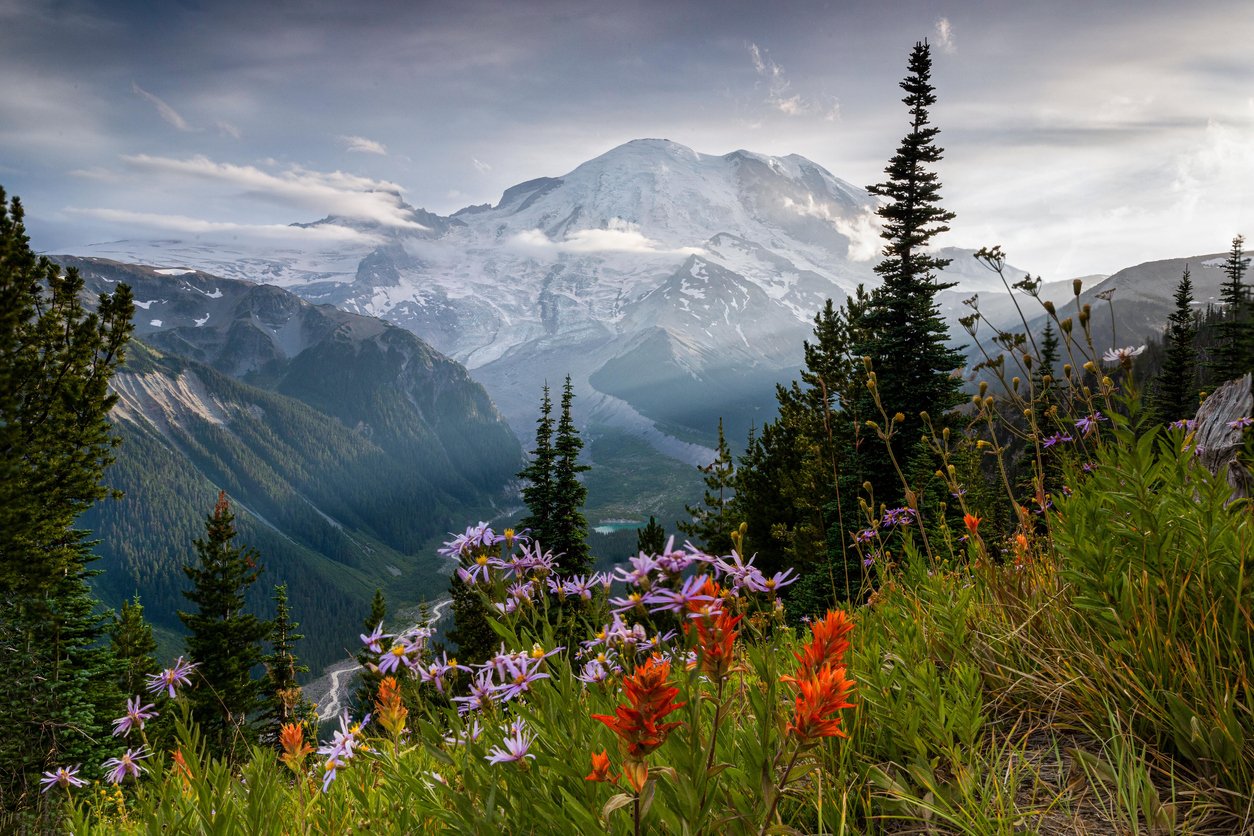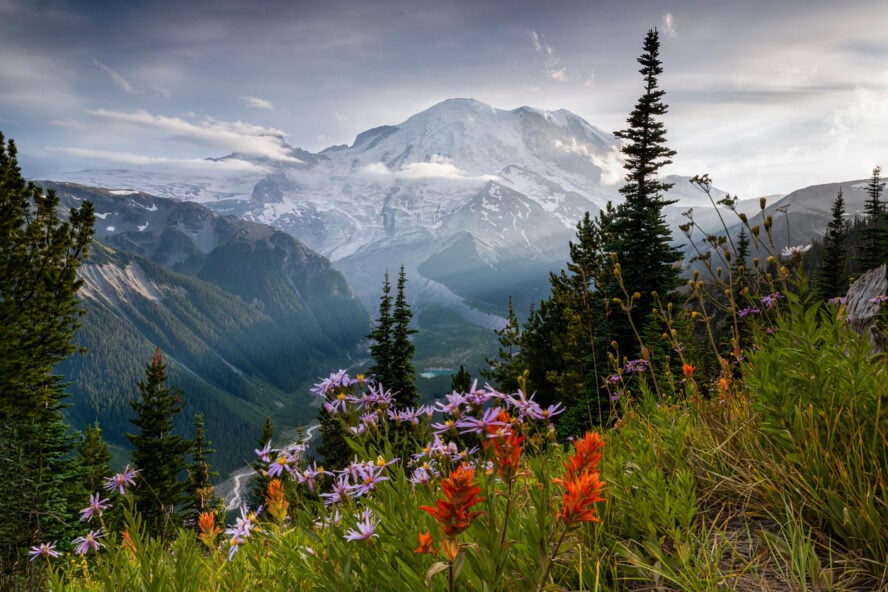 Washington is Nothing Shy of Spectacular
Geographically speaking, the Pacific Northwest (PNW) covers 250,000 square miles across Oregon, Washington, Idaho, and parts of British Columbia, Canada. Though no official borders exist, the region is bound between the coastal waters of the Pacific Ocean and the Rocky Mountains to the east.
The PNW has a landscape found nowhere else in the world. Its diverse ecosystems include rolling grasslands, lush rainforests, and vast alpine tundra linking a network of glaciated volcanoes. For someone like me who grew up in urban Massachusetts, the contrast in scenery is shocking.

Get Free Trip Brochure
Check your inbox
Wilderness newbies welcome
Washington is considered the heart of the PNW. With 31 designated wilderness areas spanning 4.3 million acres, there's more than a lifetime of adventure—most of which you can only reach on foot.
Fortunately, there's easy access to an extensive trail network and established guiding operations. It's the ideal location for venturing into the backcountry without any previous experience. In addition to hiking and backpacking, Washington is known for its backcountry skiing, which makes it a great place to visit during any season of the year.
One of the most rewarding parts of my job as a guide is watching newcomers adapt to life on the trail and discover that part of themselves that lives out there in the wild. From day trips to multi-day excursions, there's options for beginners and experienced hikers alike. I've outlined some of the best hikes in Washington below.