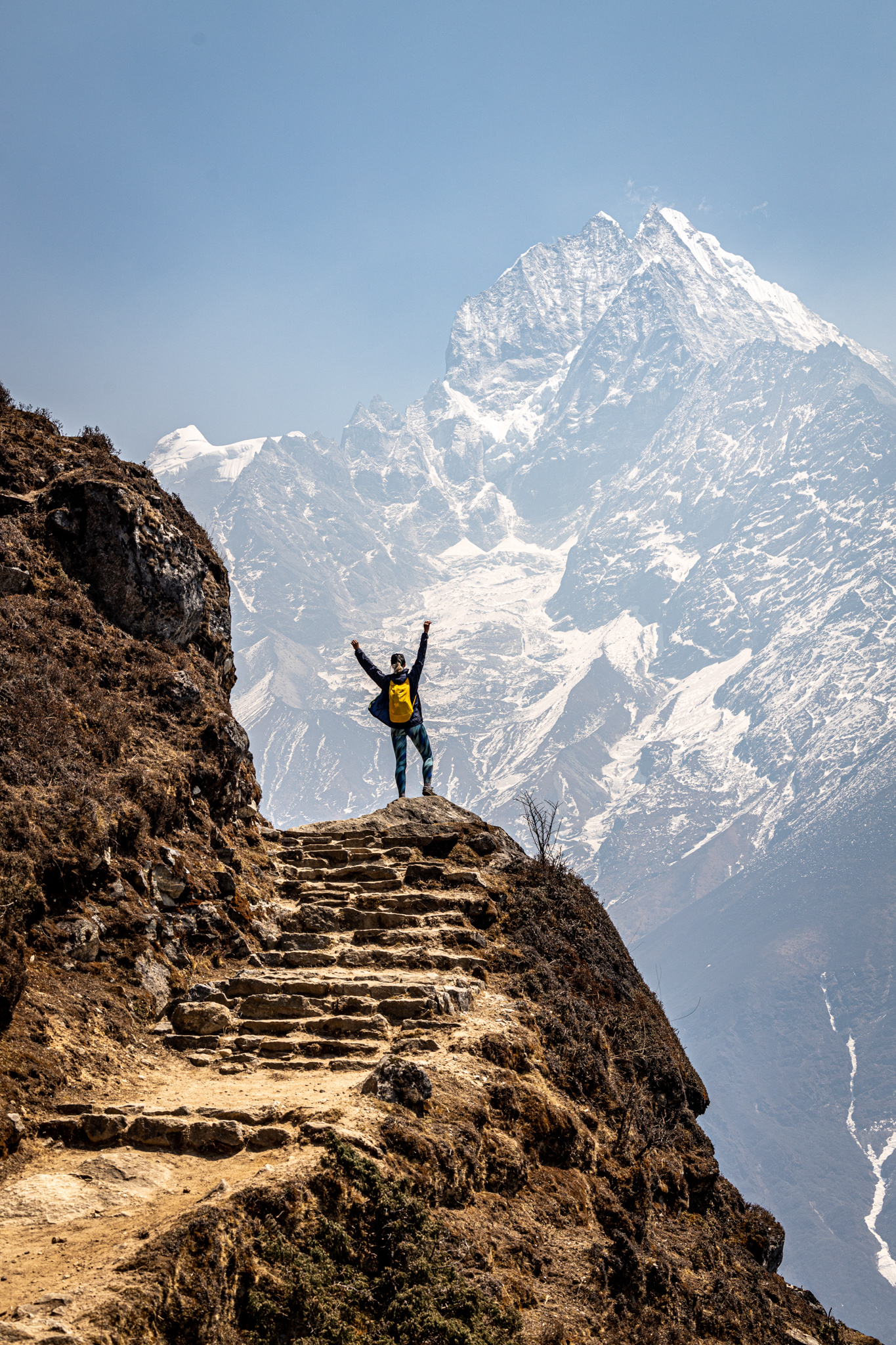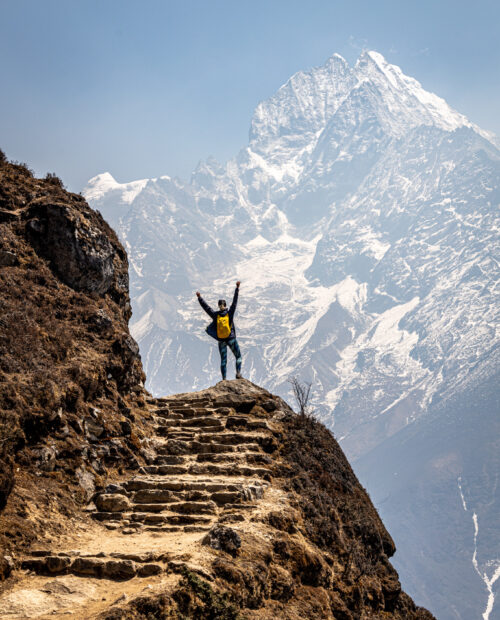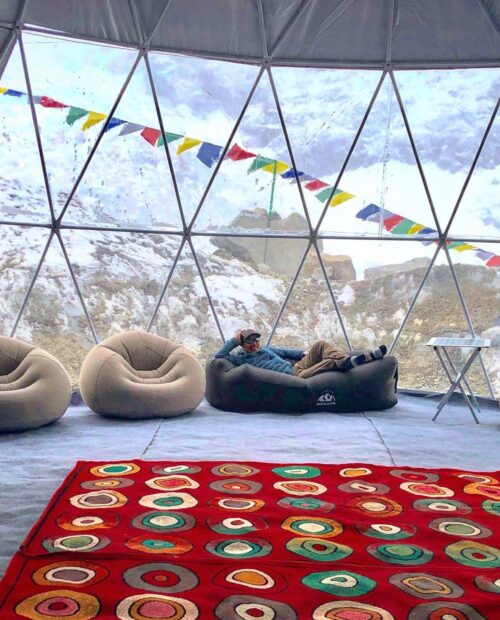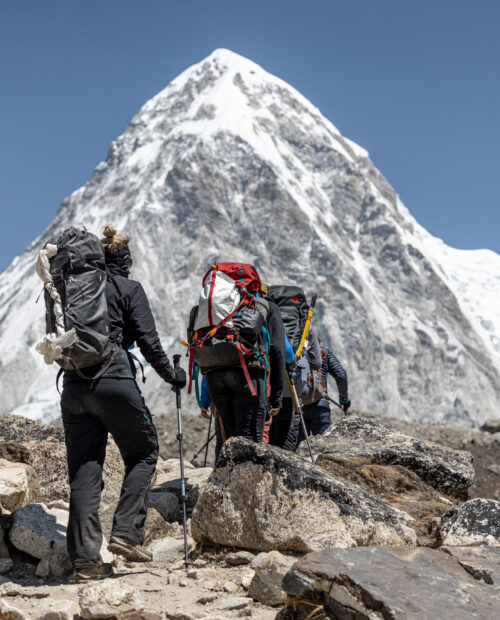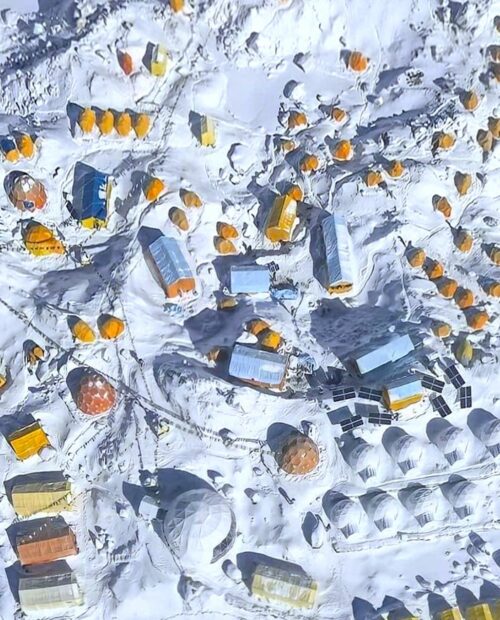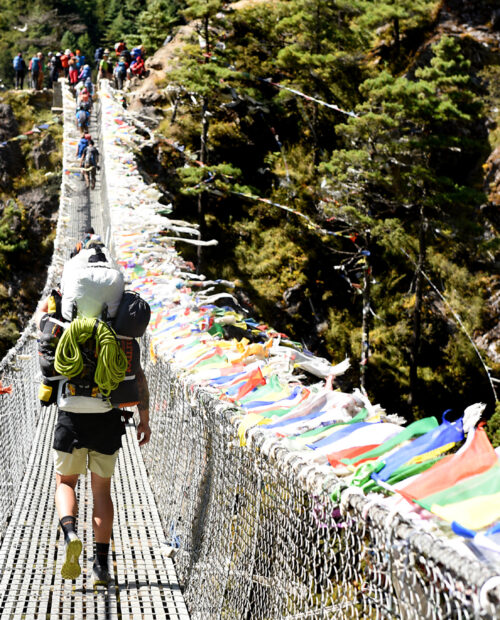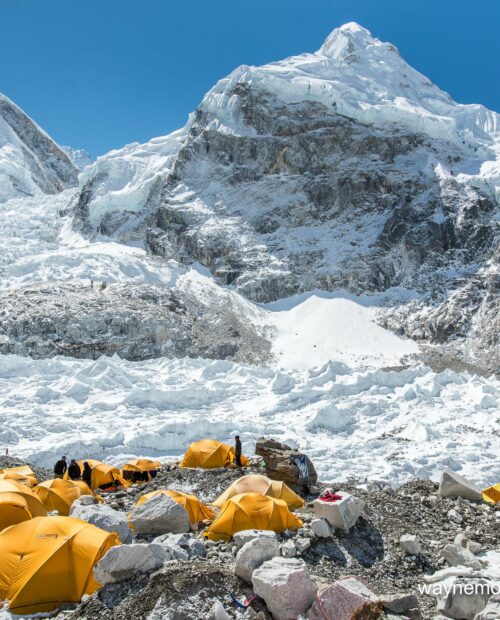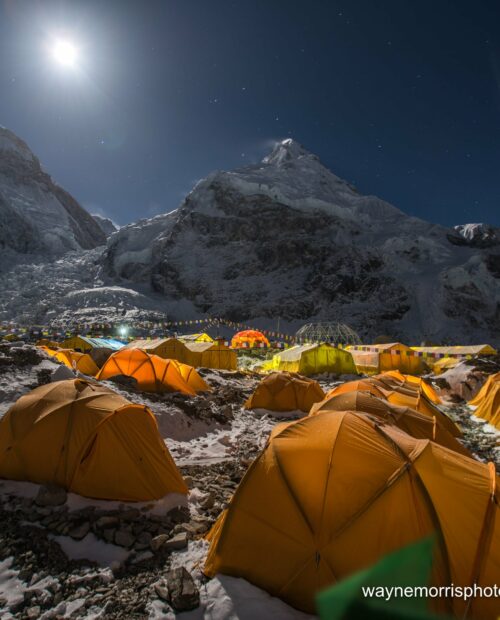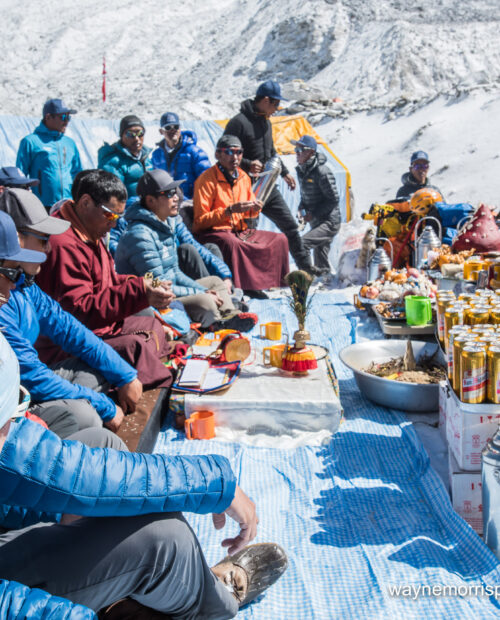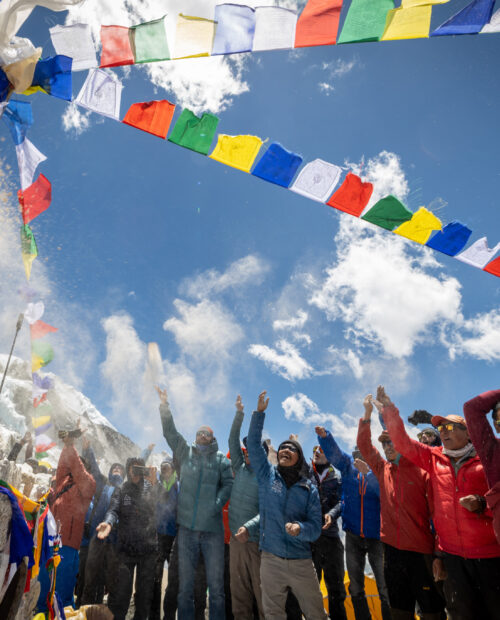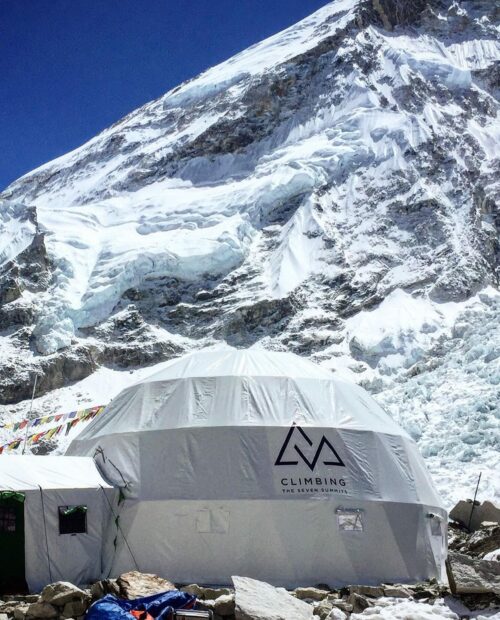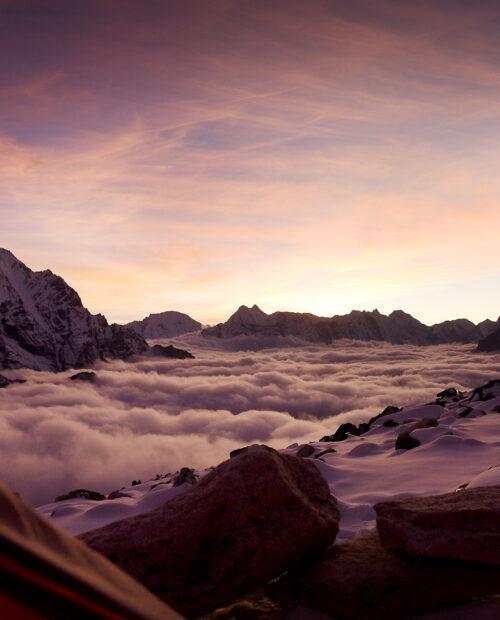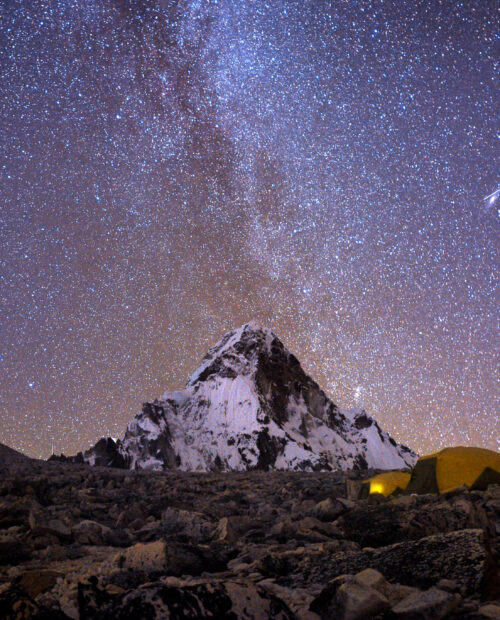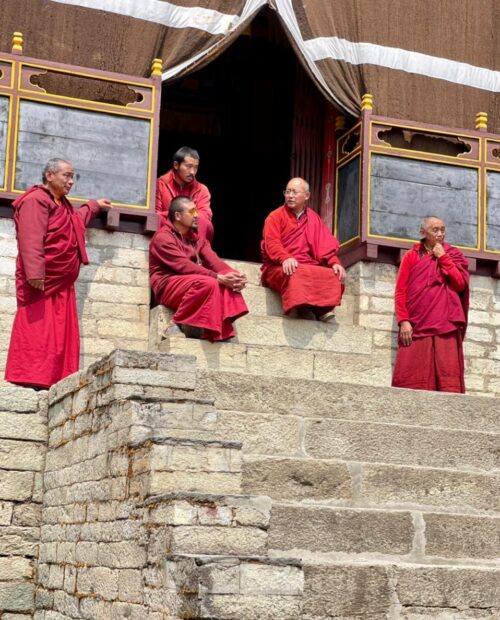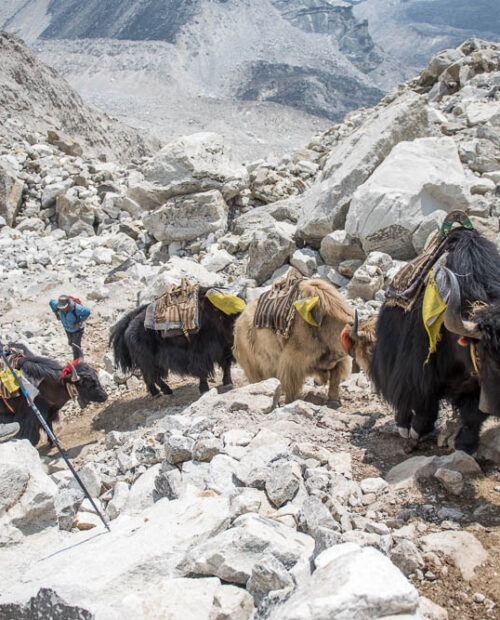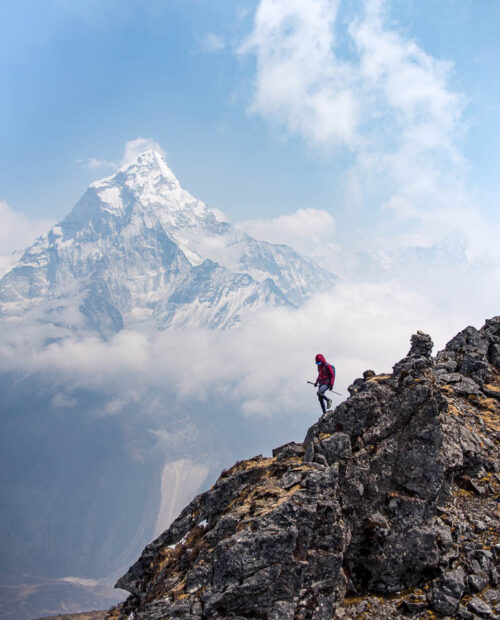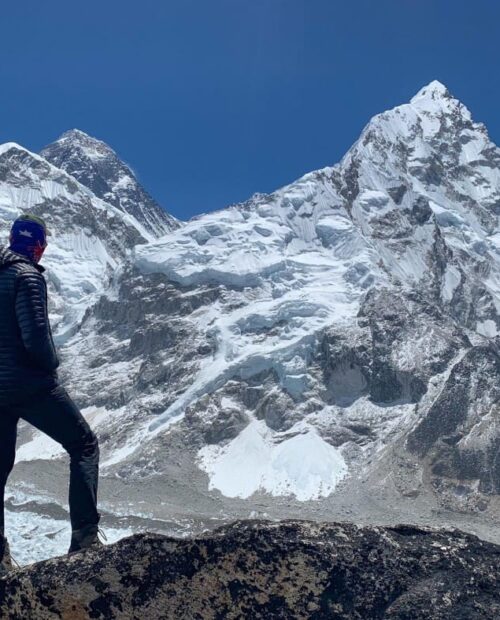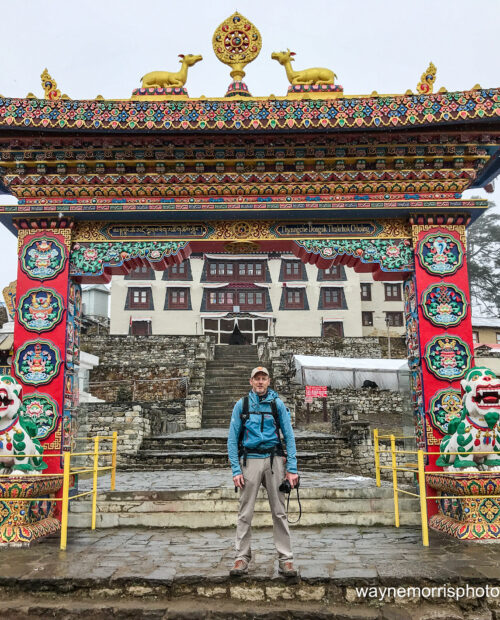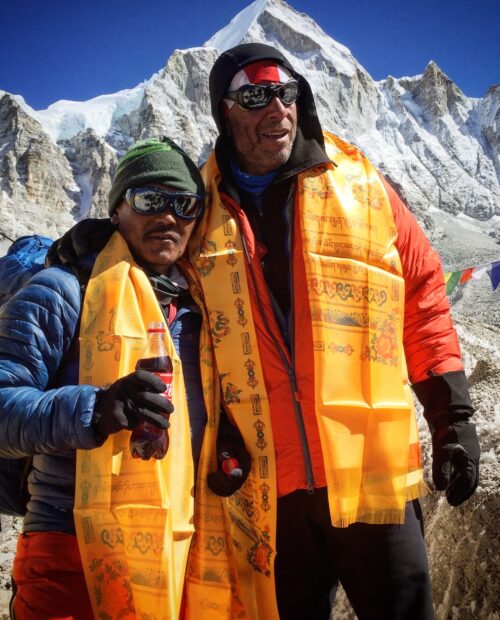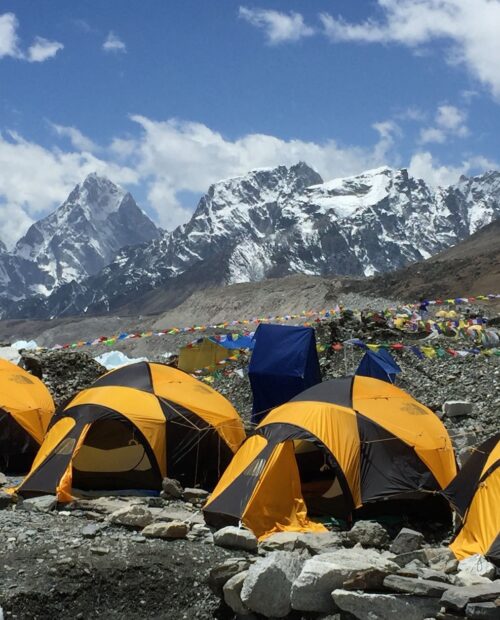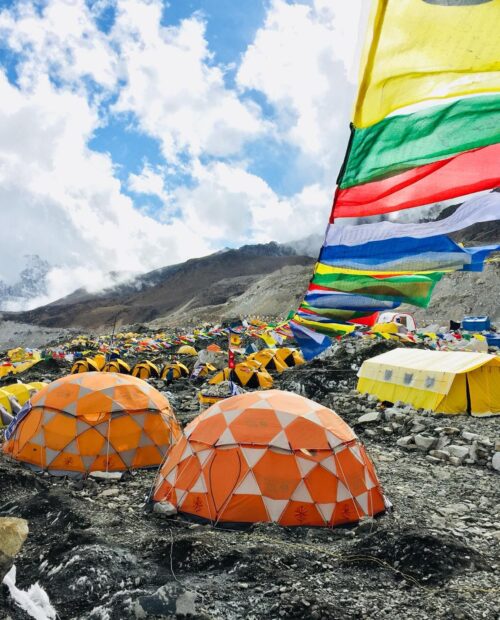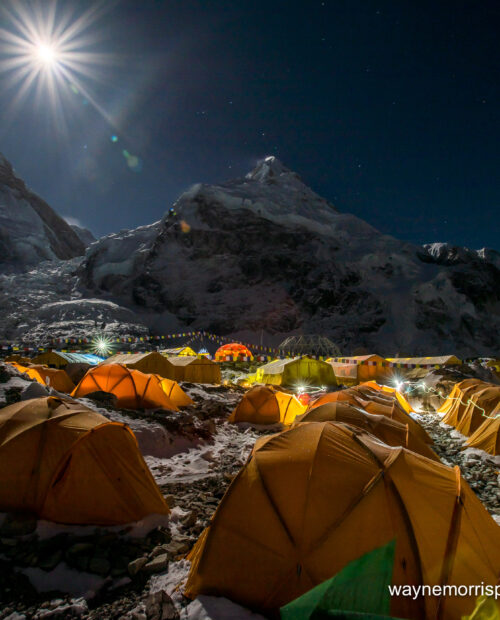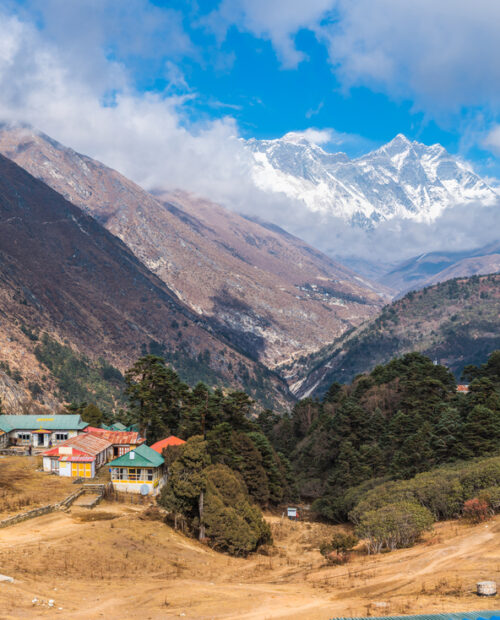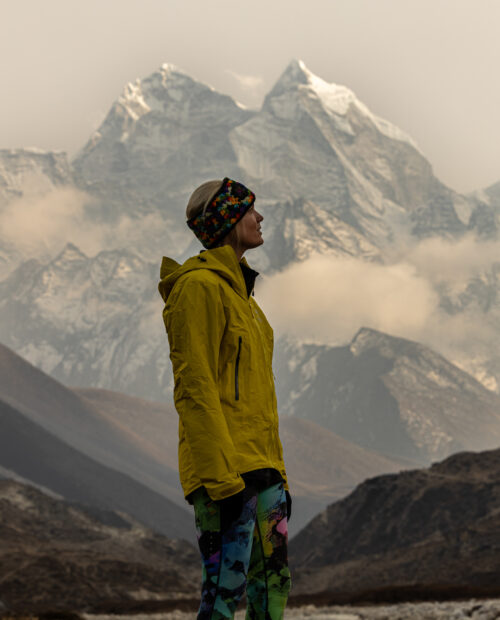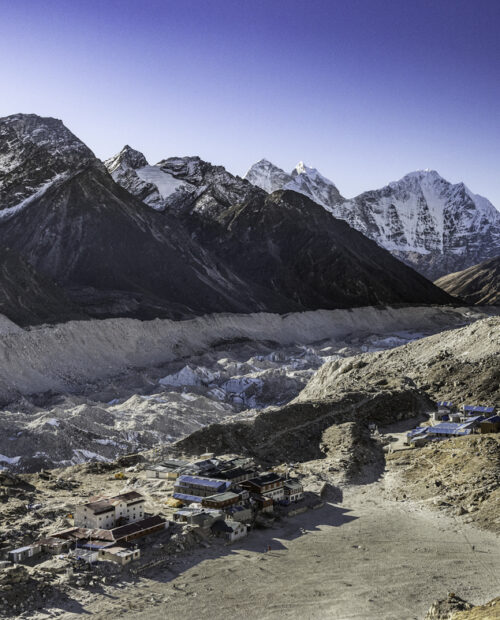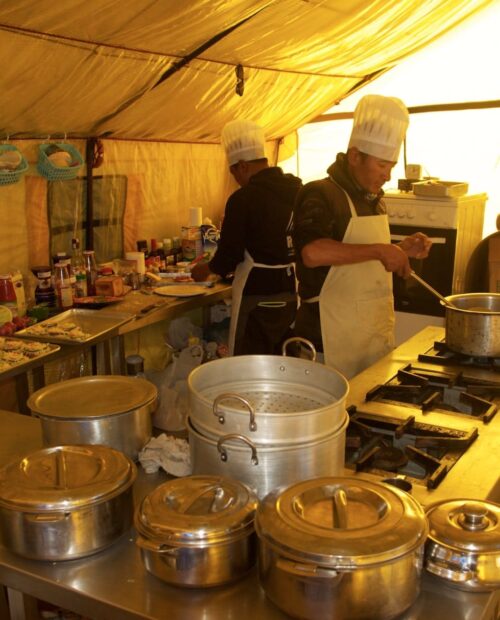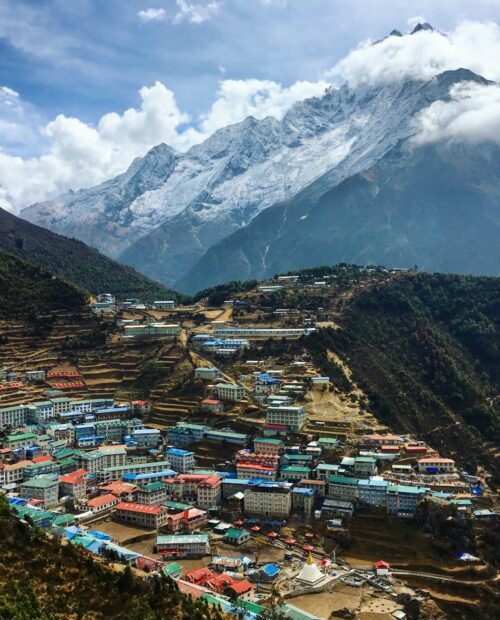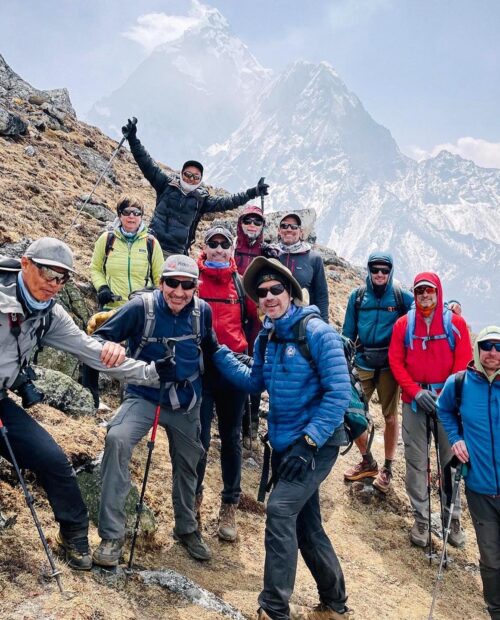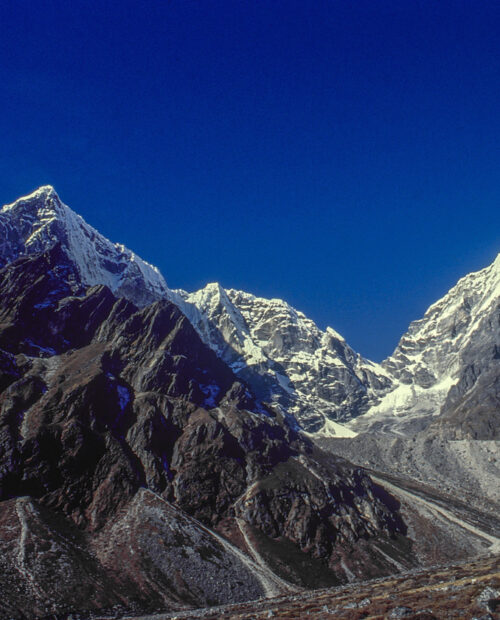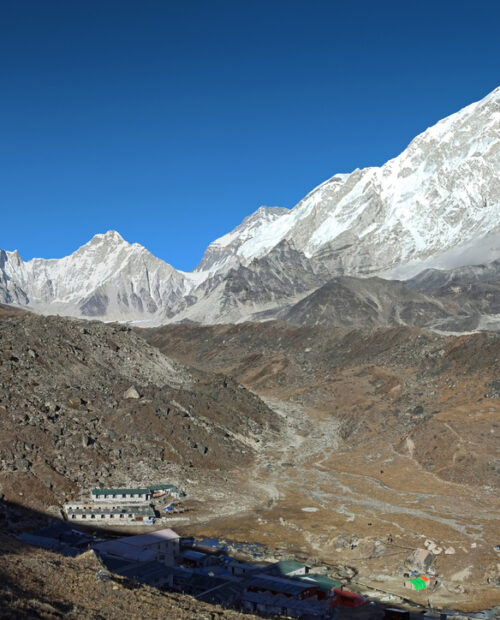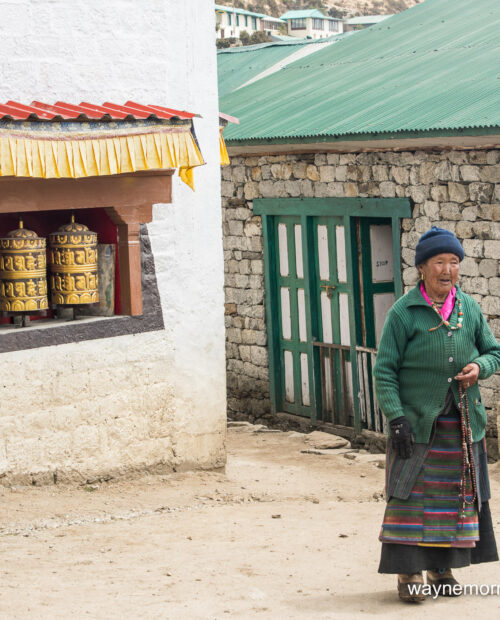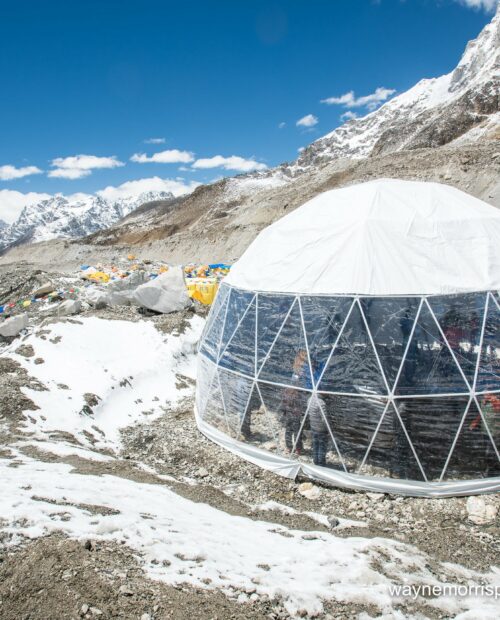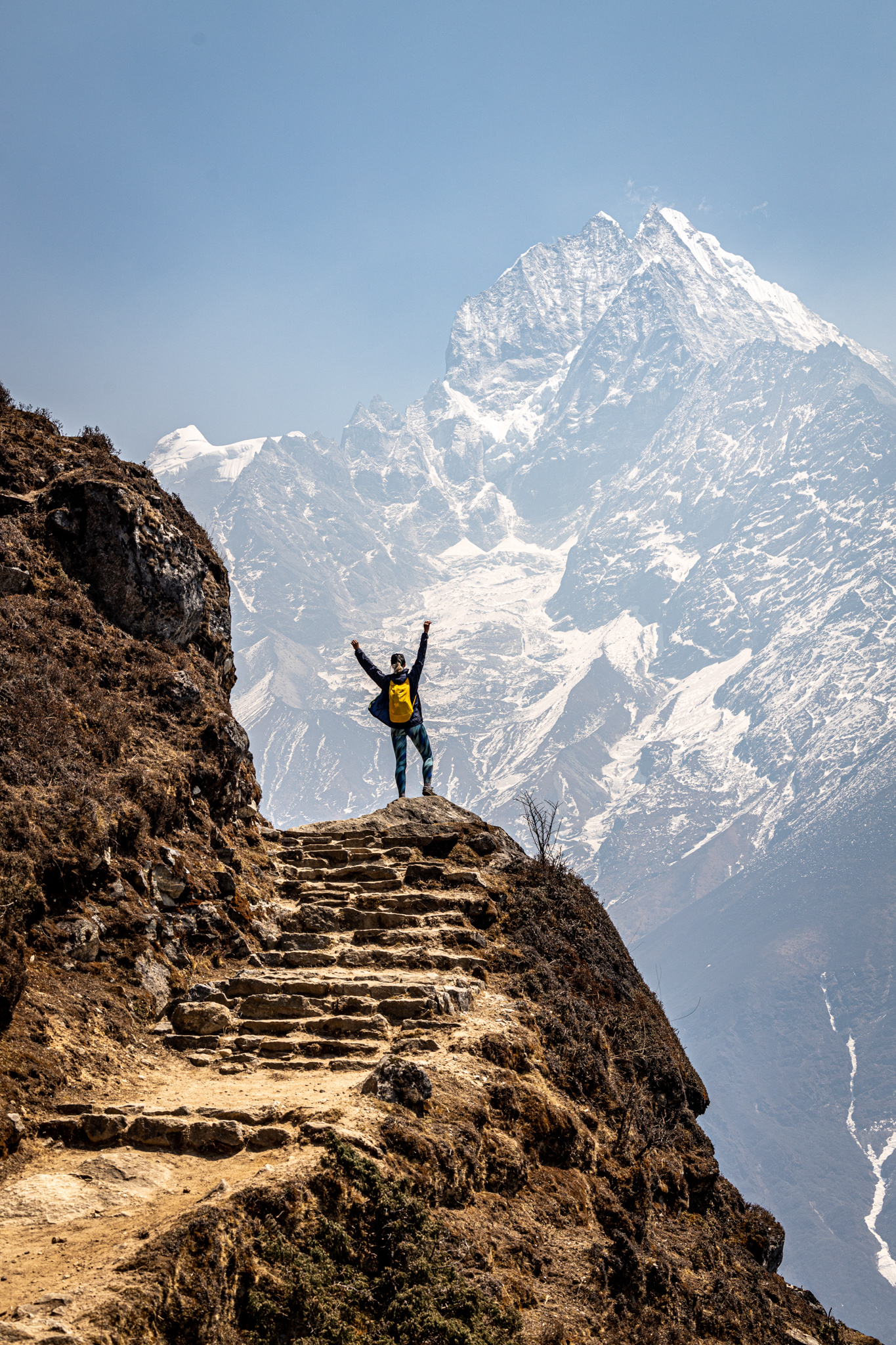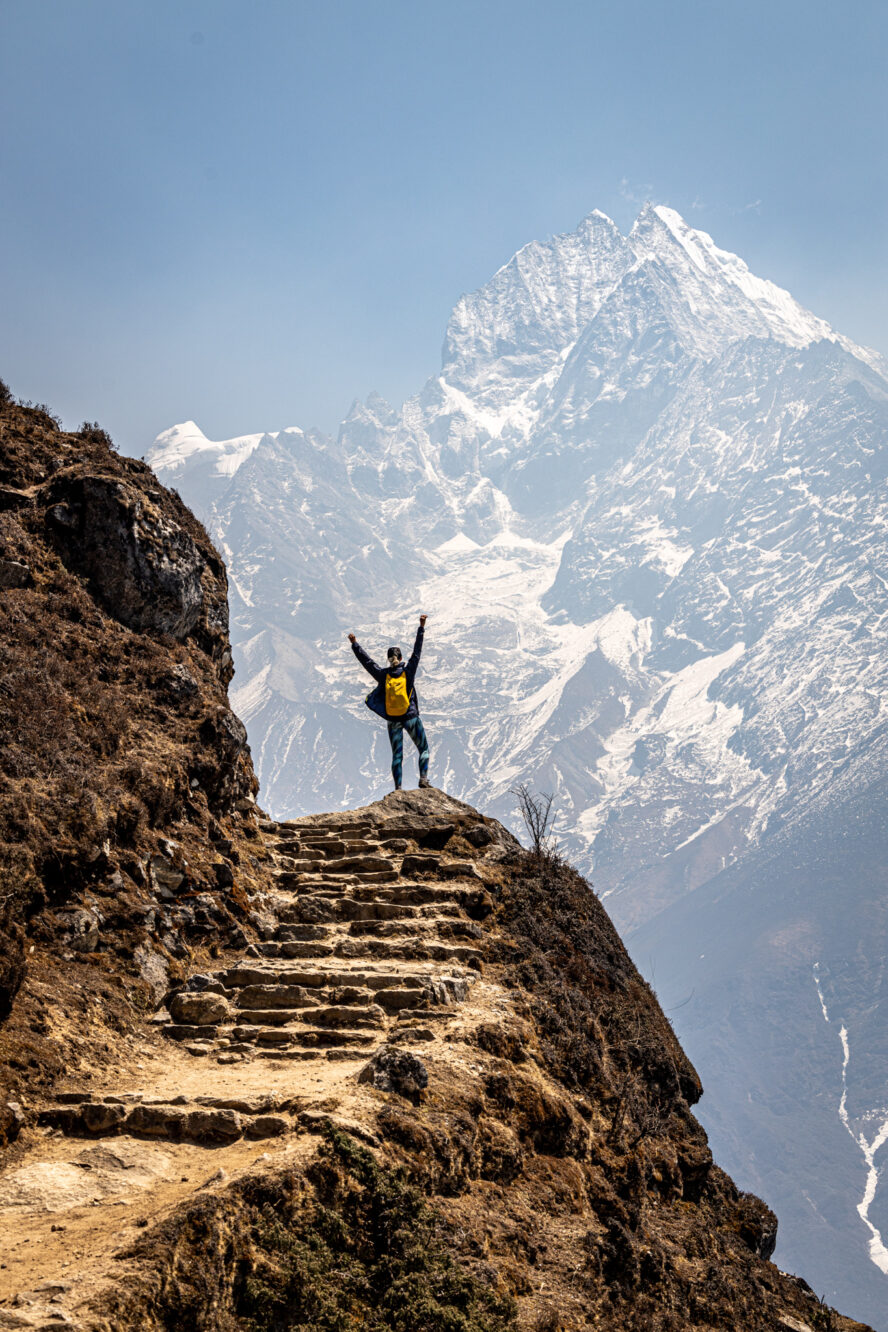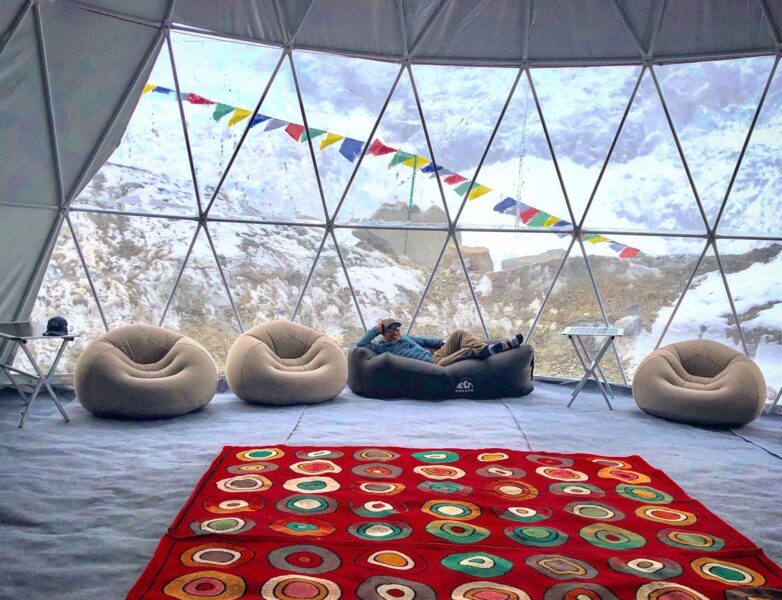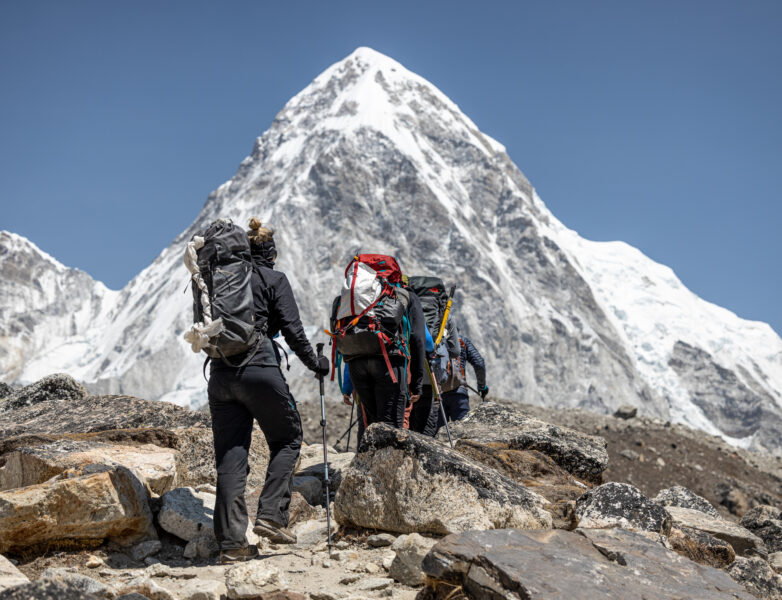 It's not every day that you get to stand at the foothills of the tallest mountain in the world. It's even more rare to mingle with aspiring Everest summiters. But before you know it, you'll be at 17,598 ft up in the air, spending 2 nights at the Everest Base Camp—something not many trekkers get to do. And you'll experience this legendary 80-mile trail with the help of the most competent, strongest, and friendliest Sherpas in the world by your side. Over the course of 20 days, the trek will take you through red-hued rhododendron forests, historical villages, Buddhist monasteries, and suspension bridges—all the while circled by unreal sights of the highest peaks on Earth. Apart from Sherpas, the mighty yaks might make an appearance en route. Maybe they'll join you for a beer or two at the highest pub in the world.
Unlike on most other tours, you'll actually stay in the Everest Base Camp for 2 or more days

Talk with summiters and meet the community of Mt. Everest expedition life

Experience the rich culture, traditions, and daily life of the Sherpa people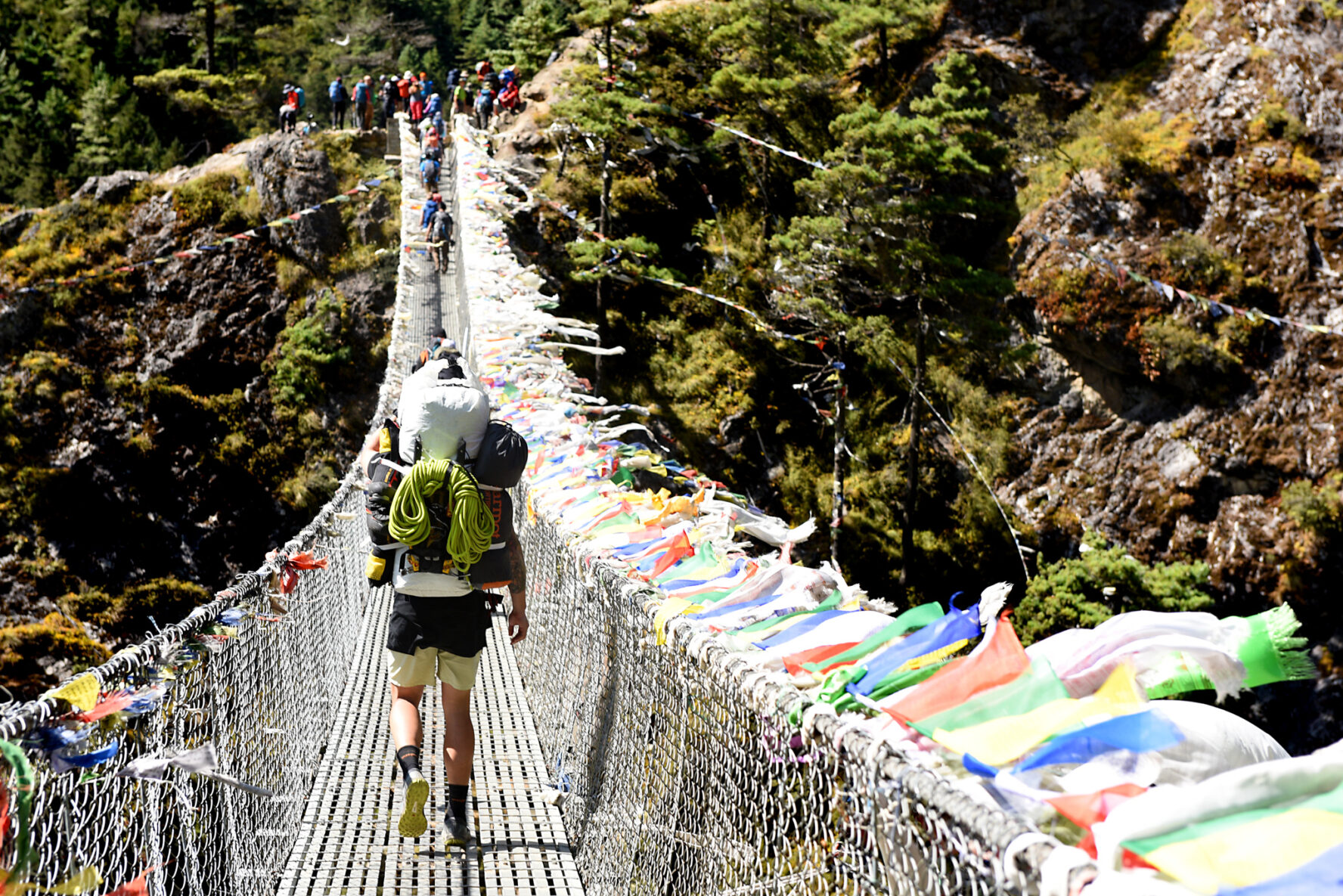 Itinerary
Everest Base Camp Trek is likely the most famed route in the world, and certainly one of the most scenic ones. Make your pilgrimage into the high Himalayas—with a slow acclimatization schedule—until you reach the Everest Base Camp. While most trekkers return down to the valley, you'll get to spend 2 nights in the camp and meet the Everest expedition community. Apart from the camp, you'll stay in traditional teahouses on the trek, allowing you to learn about the Sherpa culture. And just when you start missing the everyday bustle, you'll return to Kathmandu, Nepal's capital from where you began your journey.
Arrive in Kathmandu, the capital city of Nepal. Today you're meeting your team. You'll be a part of an Everest climbing expedition, meaning that you can stay at Base Camp proper once you reach it!
Elevation: 4,344 ft / 1,324 m
Accommodation: Hotel

Today is your free day in the historical city of Kathmandu—we encourage you to explore it! You and your team will also obtain climbing permits. Have dinner together with your team, get to know each other, and have a briefing.
Elevation: 4,344 ft / 1,324 m
Accommodation: Hotel

The trek begins by flying into Lukla. This is a 35-minute flight serving you scenic views from the air. Once you arrive here, it's all trekking going forwards. The trail will take you through mountain villages, suspension bridges, and forests all the way to Phakding, where you'll stay overnight.
Elevation: 8,562 ft / 2,610 m
Accommodation: Teahouse

After a hearty breakfast, start your trek to Namche Bazaar. You can expect similar scenery from yesterday, passing through verdant mountains, suspension bridges, and over rivers. Once you get to Namche, a historic trading center of the Khumbu region, where you'll spend the next day.
Elevation: 11,286 ft / 3,440 m
Accommodation: Teahouse

This is your rest and acclimatization day in Namche Bazaar. Often called the "Gateway to Everest", this small town has everything from Tibetan artifacts to delicious food and trekking equipment. Apart from exploring the unique town, this day also serves to let your bodies acclimatize to higher altitudes.
Elevation: 11,286 ft / 3,440 m
Accommodation: Teahouse

Continue walking through the Himalayan wilderness. On the trek to Tengboche, you'll see incredible views of Lhotse and Everest. Once you reach Tengboche, a small alpine valley, settle in as you'll be spending one extra day here.
Elevation: 12,687 ft / 3,860 m
Accommodation: Teahouse

Here you'll find one of the most famous monasteries in Nepal—a large Tibetan Buddhist center in the Khumbu area. A visit to the monastery will deepen your knowledge and understanding of the Sherpas. You can also enjoy the daily morning and evening praying ceremony.
Elevation: 12,687 ft / 3,860 m
Accommodation: Teahouse

Today's trek takes you to Pheriche, a charming village dwarfed by towering peaks surrounding it. This is an important acclimatization stopover, so you'll spend day 9 here as well.
Elevation: 14,340 ft / 4,371 m
Accommodation: Teahouse

Before continuing onto the Everest Base Camp, take an extra day in Pheriche to acclimatize and rest.
Elevation: 14,340 ft / 4,371 m
Accommodation: Teahouse

After a good rest in Pheriche, continue onto Lobuche Base Camp. Lobuche is a small Himalayan village with only a few teahouses.
Elevation: 16,210 ft / 4,940 m
Accommodation: Teahouse

Departing from Lobuche, move forward along the Lobuche Glacier and enjoy stellar views surrounding you. You will reach
Elevation: 17,575 ft / 5,357 m
Accommodation: Teahouse

The last stopover before reaching Everest Base Camp is Gorak Shep, a small settlement with the highest tea house. Get some rest before the big day!
Elevation: 16,942 ft / 5,164 m
Accommodation: Teahouse

Today's the day—you'll finally reach the Everest Base Camp! Unlike many other tours, once you reach the basecamp, you won't have to go back to the valley. You'll get to stay in the actual base camp itself and get to know the climbing community. Explore the camp and the surrounding areas, marveling at the
Elevation: 17,598 ft / 5,364 m
Accommodation: Everest Base Camp (tent)

Before heading down, you get to spend one more night in the base camp.
Elevation: 17,598 ft / 5,364
Accommodation: Everest Base Camp (tent)

Prior to going down the mountains, follow the trail to Kala Patthar. This is a stellar lookout point with soaring views over Everest and the Khumbu Icefall. Continue towards Pheriche.
Elevation: 14,340 ft / 4,371 m
Accommodation: Teahouse

Descend back to Namche Bazaar. If you've had your eye on some Tibetan artifacts, this is a great chance to collect some souvenirs.
Elevation: 11,286 ft / 3,440 m
Accommodation: Teahouse

The final step of your Everest Base Camp trek is returning back to Lukla. Explore this tiny Himalayan settlement and the surrounding area.
Elevation: 9,383 ft / 2,860 m
Accommodation: Teahouse

Departing from Lukla, a plane will take you back to Kathmandu. Settle into your hotel for the night and get a good night's sleep.
Elevation: 4,344 ft / 1,324 m
Accommodation: Hotel

Have breakfast and pack up—it's time to leave this wondrous country. If you'd like to stay longer, simply ask your guides for some recommendations, or they can even help you with extra hotel arrangements!

Unused contingency days are not included in the cost of your program. However, we highly recommend that you factor them in to account for any weather delays. We suggest buying a flexible return ticket so you can move your flight if needed. If you don't use your contingency days on the mountain or decide to stay longer in Kathmandu awaiting your return flight, associated hotel costs are strictly your responsibility.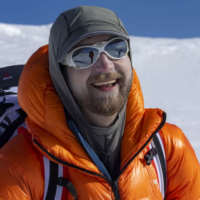 Robert Jantzen
Lifelong Outdoor Guide
Robert is based in Washington, where he enjoys easy access to climbing and skiing. He has summited Mt. Rainier more than 50 times, and he's also climbed high on Manaslu. Ever since the age of 19, he has been working as a guide and an instructor. When h...
View details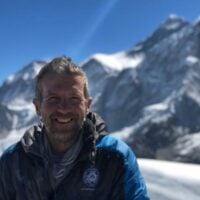 Quique Clausen
UIAGM/IFMGA-certified guide
Quique (pronounced Kee-Kay) hails from Argentina and is a fully UIAGM/IFMGA-certified guide. He is the current Director of the Argentine Association of Mountain Guides and has over 50 summits of Aconcagua. Quique has summited both Everest and Lhotse an...
View details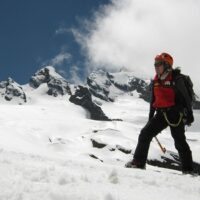 Edgar Parra
IFMGA-certified guide
Edgar has more than 20 years of experience mountain climbing in Ecuador and around the world. He is an IFMGA-certified guide, as well as a passionate traveler, photographer, rock and ice climber, and much more. Other than Ecuador, he guides throughout ...
View details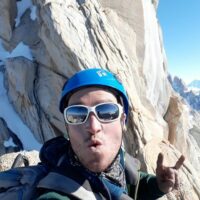 Nani Stahinger
Aconcagua specialists
Nani comes from Argentina, the homeland of Aconcagua—one of the Seven Summits—and he has summited it over 20 times already. He's also done his fair share of many other steep, technical ascents around South America. Nani has been guiding for over 10 yea...
View details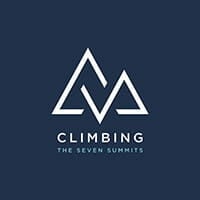 Climbing the Seven Summits
Climbing the Seven Summits
CTSS is a world leading mountain guiding, expedition, and trekking service. Their trademark expeditions are the tallest peaks of each of the 7 continents, but they also run countless expeditions and treks all over the world. You can trust them to deplo...
View details
Things to know
You will be welcomed into an actual Everest climbing team and trek alongside mountaineers who are attempting to scale the world's largest peak. Apart from a terrific opportunity to chat with mountaineers, you'll be invited to stay in a tent inside the Everest Base Camp. This is something that you won't see most guided treks offering. Instead of just tagging the "trekkers rock" on the outskirts of camp and returning down into the valley, you'll stay in the Everest Base Camp for two days (or even longer, if you'd like!).

Very few even enter the base camp, which is a shame as you miss out on the scene and community of Everest expedition life, a part of which are also Sherpas. Your team of Sherpas will be the cream of the crop, led by Sirdar Tendi Sherpa—one of the most respected members of the Everest and Lhotse community with a dozen Everest summits under his belt. He holds his team to the same high standard that he holds himself and he hand-picks only the strongest, most skilled, and trusted Sherpa friends. That team is the highest paid on the mountain and you'll quickly admire and respect their hard work, humility, gregariousness, and strength.

Everything on this trip is held to the highest standard, and so is food! You'll eat in the finest teahouses and once you reach the base camp, you can expect delicious dishes from a top-notch cook.

What you get on this adventure:

An experienced guide with expansive knowledge of the area

20-day Everest Base Camp Trek

World-class, highly-trained Sherpa team

All meals on the trek

Accommodation for the duration of your tour (double occupancy)

Yak and Yeti hotel in Kathmandu

The best teahouses on the trek

Tent in the Everest Base Camp

All trekking permits

Porters (carrying your baggage)

Kathmandu-Lukla-Kathmandu flight tickets

What's not included:

International flights to Kathmandu, Nepal 

Airport arrival or departure taxes

Travel expenses (Visa, passport, reciprocity fee, vaccination charges)

Optional activities not included in the itinerary or additional days before or after the tour

Personal trekking equipment

Personal expenses — e.g. non-team meals in Kathmandu, personal snacks, alcoholic beverages, laundry service, medical expenses, showers in teahouses

Water on the trek — possible to buy directly from stores along the route or teahouses

Satellite telephone air charges and 3rd party base camp Wi-Fi

Sherpa tip pool 

Guide gratuities 

Required travel insurance policy (for trip cancellation, interruption, rescue & evacuation, medical treatment, repatriation, etc.)

Here's a list of clothing you need to bring:

Casual travel clothes

Light-weight sneakers for travel and base camp

Medium-weight trekking boots with ankle support

2 Pairs light socks & 2 pairs medium-weight trekking socks

Medium-weight gaiters

2 Pairs of thermal underlayers top & bottom (1 light, 1 medium)

4 Pairs of underwear

2 Pairs of synthetic climbing pants (1 light, 1 medium)

1 Pair of insulated pants

1 Pair of shell pants (waterproof with full side zippers and fit over climbing pants)

2 Medium weight layes (1 synthetic pile jacket, 1 down or synthetic vest and jacket)

Shell jacket

Heavy down parka with hood

2 Buff neck gaiters

2 Heavy-weight winter hats

Baseball hat or sun hat that protects the neck

Medium-weight fleece gloves

Heavy-weight climbing gloves

Here's the equipment you need to bring:

Day pack (30L) and pack cover

Heavy PVC duffel bag with locks

Down sleeping bag (rated to -20F)

Trekking poles

2 Headlamps

Batteries (make sure to have enough for the whole trip)

Water bottle or hydration bladder (2L capacity)

Water purification (iodine tablets, filter, or UV treatment)

Multitool

Basic medical kit with high altitude meds (blister kit, bandaids, wound closure strips, triple antibiotic ointment, basic repair kit, scissors, Diamox for AMS, antacids, NSAIDs such as aspirin or ibuprofen, anti-diarrheal, duct tape, antibiotics (upper respiratory such as Azithromycin and a gastro-intestinal such as Ciprofloxacin), melatonin, cold and flu meds)

Here's a list of personal items we suggest you bring:

Travel wallet with passport, cash and travel documents

Passport photos

Sunglasses

Altitude watch

Sunscreen

Hand sanitizer, small soap & small shampoo

Trek towel

Toothbrush and toothpaste

Nail trimmers

Baby wipes

Book or Kindle / iPad

Camera 

Dress comfortably and for the weather in clothes you can move in. We suggest bringing clothing appropriate for the season. Layers are best and don't wear jeans.

While you don't need to be super athletic in order to trek the Everest Base Camp, great fitness is still required. You will be trekking 5-8 hours per day and gaining on average 300 m (1,000 ft) in elevation. Apart from long hiking days, you'll also be carrying your daypack with all things you might need throughout the day. 

If you're not already very active, training several weeks prior to the trek is a must—improving your cardio and strength endurance is key here. Trekking to the Everest Base Camp is by no means exclusively reserved for advanced climbers. With enough time to adjust to high altitude, some good preparation, and the right attitude, you will enjoy the trek and reach the base camp.

All your food on the trail is taken care of. Dietary adjustments are possible. 

You will be eating meals prepared by the teahouse staff. Your guides made sure to choose the finest tea houses on the trail, so you can be sure it's the best available in Khumbu.

Once you reach the base camp, you'll be served the finest food on Mt. Everest. The head chef Kumar has been cooking for Everest expeditions for more than a decade and trains at 5-star hotels in the off-season.

You are certainly welcome and encouraged to bring some of your favorite snacks, though rest assured that your guides provide plenty of food and there are opportunities to purchase snacks along the trail.

During your time in Kathmandu, you'll be staying at the famous "Yak and Yeti" hotel. While you're trekking, you'll be staying in the finest teahouses available. And once you get to Everest Base Camp, you'll be in a tent. Unlike most other Everest Base Camp tours, you actually get to spend the night here, not just tag "trekkers rock" and head back down to the valley. This allows you to mingle with mountaineers and experience the scene and the community of Everest expedition life.

Keep in mind that the hotel and the tent are always twin shared, as well as the majority of teahouses on the trek.

Apart from the fact that you'll have a highly experienced and knowledgeable person by your side—who'll also make sure you have the best time in the country—trekking in Nepal is no longer allowed without a guide. This decision has been made for the tourists' benefit, as many tourists have gone missing over the past few years when they went trekking by themselves.

Group sizes and prices:

For the Everest Base Camp Trek, the usual group size is between 8 and 12 people with one guide and sherpas.

The cost does not decrease as the group grows. 

Trekking the Everest Base Camp can be arranged for larger groups. Contact us to make arrangements.

Min. age requirements:

If you are older than 18, you're good to go.

Minors younger than 18 may be permitted to join the hike on a case-by-case basis, but must be in the presence of a parent or legal guardian.

If your group has hikers under the age of 18, contact us prior to booking to make arrangements.

A 25% deposit to secure your place is due upon booking. The deposit is non-refundable. The remaining amount is paid 4 months (120 days) prior to departure. Once the trip is confirmed by the guide, the cancellation policy stated below applies. 

If Client cancels the Booking after submitting payment, Client's deposit will be forfeited to Guide. All fee payments from Clients are non-refundable and non-transferable once paid. Client expressly agrees that beginning on the first date of Guide's services, there will be no refunds amounts paid to the Guide for any reason.

Guide reserves the right to modify, change, alter, or cancel any of their services. Guide reserves the right to withdraw enrollment from anyone who fails to meet payment deposits or other program requirements. Any payments made by Client shall be non-refundable. This includes if a trip is canceled due to pandemics, epidemics, acts of god, natural disasters, force majeure, wars, revolutions, weather conditions, travel cancellations, travel bans, visa denials, or any other reason.

All policies regarding booking , safety and cancellation will be clearly laid out by your guide after booking your adventure.

To get to Kathmandu, Nepal's capital and the starting point of your tour, most people fly into Tribhuvan International Airport. From there to the city, it's best to take a bus or a taxi. Downtown Kathmandu is just a 15-minute drive away.

Once you and your guide agree on the details of your itinerary, your guide will suggest the best place to meet.

Yes, to visit Nepal, you must have a Nepalese visa. For the Everest Base Camp Trek, you will need a 30 day multiple-entry visa, which is valid for 6 months and costs 50 USD. You can easily obtain it as soon as you arrive in the country, which is usually at the Tribhuvan International Airport in Kathmandu.

57hours is committed to providing safe outdoor adventure experiences. We require all guides using our platform to have a COVID-19 safety plan and to make the details of that plan accessible to travelers. In most cases, group sizes will be reduced, guides will avoid overcrowded locations, and other safety measures will be met depending on the location and activity. 

We also expect clients to respect local regulations and take measures to protect themselves, their guides, and the communities they're traveling to. For more information on COVID-19 measures in Nepal, please refer to COVID-19 information by the U.S. Embassy in Nepal.

Please contact us if you have any questions or require further information. We are happy to provide you with the most up-to-date information!
Get free trip brochure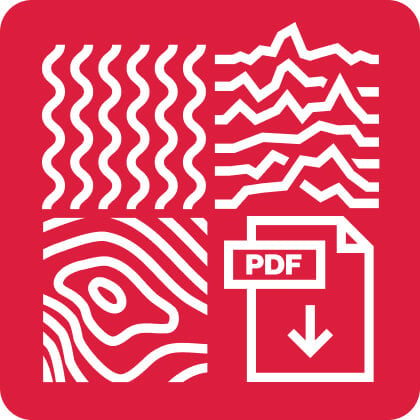 The brochure contains:
Adventure and location overview, itinerary, available dates, what's included, how to prepare, and much more.
Brochure sent, check your inbox
Book a call
with our adventure expert and start planning your perfect adventure.