Daniel and Grace shared:
Why New Zealand is one of the best hiking destinations in the world
Everything you need to know about the iconic North Island
The lesser-known spots you have to check out
How to properly prepare for the trek
Getting there and handling the logistics of the tour
Why you need a guide to make your Great Walk even greater
Forged by fire and fantasy, New Zealand's North Island is a hiker's paradise ripe with rainforests to explore, caves to spelunk, and volcanoes to crest. The sheer spectacle of these South Pacific landscapes can convert anyone into an honorary Kiwi.
Te Ika-a-Māui—which is Māori for the North Island—is dotted with hidden gems, both natural and cultural—from glowworm caves and prehistoric rainforests to Maori cultural centers and Lord of the Rings backdrops.
Avid adventurers will delight in uncovering the less-traveled trails, while film and literature aficionados will treasure the iconic sights, including Gollum's Pool and the ominous Mt. Doom.
To learn what it takes to follow in the footsteps of the Fellowship, check out this one-hour session hosted by Daniel and Grace.
The duo is highly passionate about exploring and conserving wild places, and, with decades of guiding experience under their belt, they know all the nooks and crannies of this small, yet grand, island. From pre-hike prep and logistical tips to bucket-list locations, Daniel and Grace uncovered why the entire hiking world is "Tolkien" about the North Island!
Webinar hosts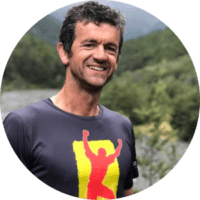 Daniel Murphy
Hiking Guide & Co-owner of Hiking New Zealand
A devotee of the outdoors from an early age, David started his career as a hiking guide in Spain all the way back in the 90s, before settling as a backcountry guide in New Zealand. Although he's now co-owner of a successful guiding company and more focused on tour research and development, he still gets out and about guiding some hiking trips, as well as participating in cool mountain running and biking events.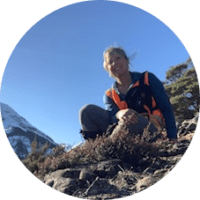 Grace Hookway
Hiking Guide & Outdoor Educator
After spending her childhood discovering the volcanoes and coastlines of Tamaki Makaurau / Auckland, Grace knew that she was born for the backcountry life. After jumping islands and getting her degree in the early 2000s, she spent 15 years teaching outdoor education all over the world, from New Zealand to Australia, Scotland, and the US. In 2018, she returned to New Zealand to spread the good word of the great outdoors on home ground and is currently studying to become a registered nurse.