How to Prepare for Thru-Hiking the Appalachian Trail
The Appalachian Trail made a permanent impression on my life. I guess 5,000,000 steps will do that to a person—and maybe it will for you too!
My best friend from college called me and asked, ''Do you want to hike the Appalachian Trail?'' I said to her, ''Sure! What is an Appalachian Trail?''
23 years later, I still can't find the right words to tell you what possessed me to hike it, nor what keeps me coming back. I just know that after my first thru-hike I could never live my life the same way. I'm not promising this will be a wonderful Eat, Pray, Love journey for your soul—the reality is you're going to have to dig holes to poop and most of the time you will be wondering what kind of mental health issues possessed you to do this to yourself—but it also may be one of the most amazing experiences you'll ever have.
In this article, I'm going to share how to prepare for hiking the Appalachian Trail so you can focus more on the experience rather than what many people consider the boring bits: logistics.
Pros and Cons of Hiking the Appalachian Trail
Vast sense of accomplishment at completing such a commiting hike
You will be part of a select community that completes the trail
Meet interesting and eccentric people you wouldn't otherwise encounter
Personal hygiene takes a beating
You will give up many everyday luxuries (bye-bye comfy bed!)
Requires up to a year of planning and budgeting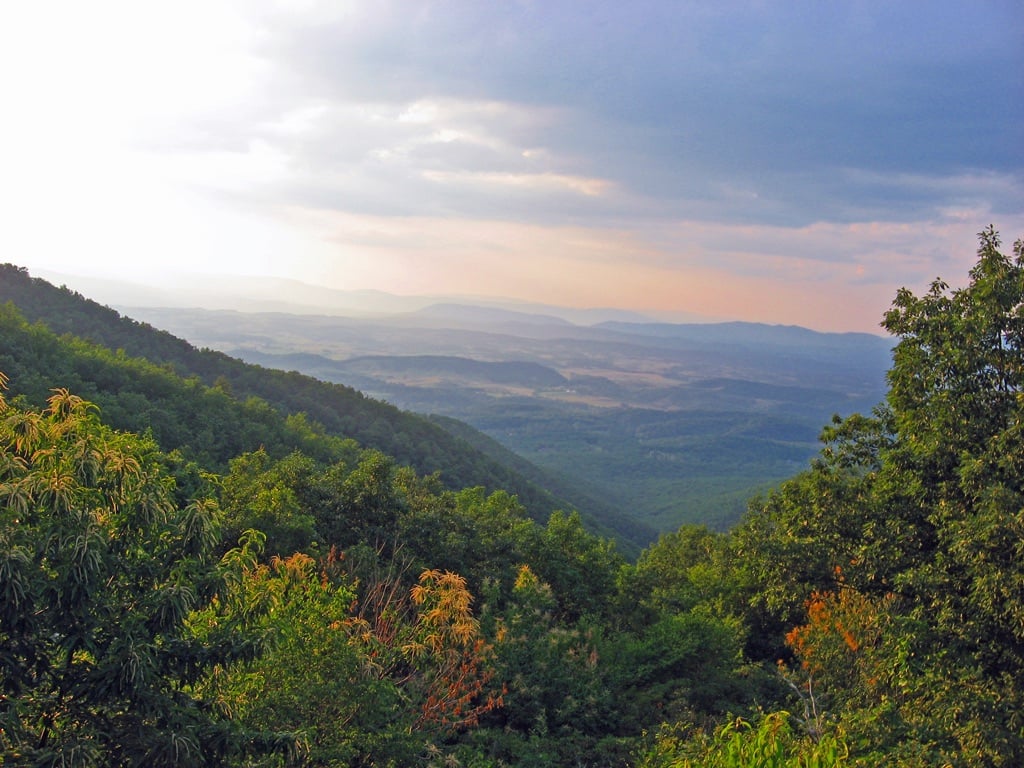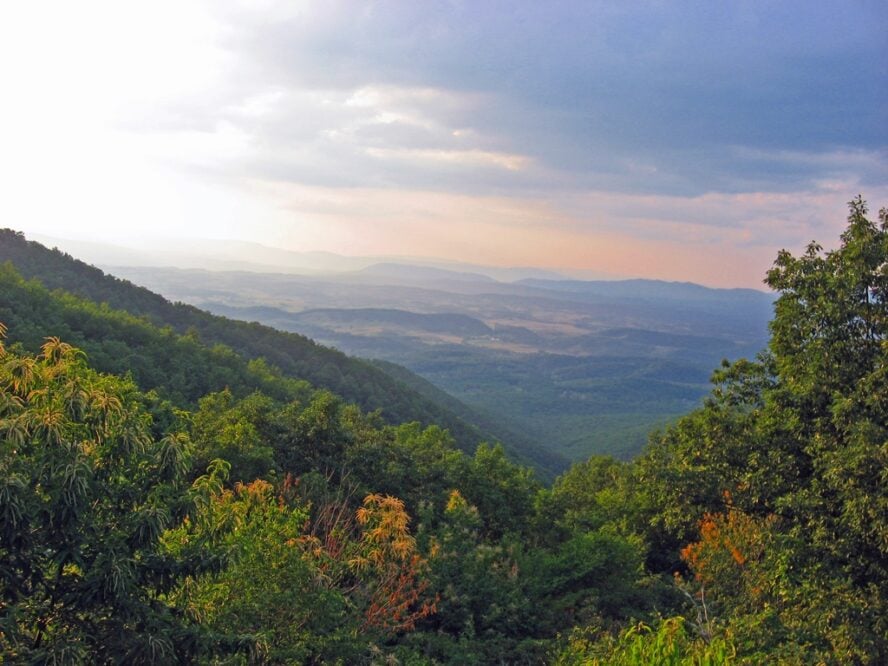 What to Expect When Hiking the Appalachian Trail
Among all the amazing hikes in the U.S., if you're a serious hiker (or an aspiring one), the A.T. is on your bucket list. Just as it is for the 3,000 people that embark on the 2,200-mile journey each year. Even though it is the shortest of the "Triple Crown" trails—the major long trails in the U.S.—only about 1 in 4 who attempt a thru-hike make it all the way.
Why? Many factors play a role: preparedness, how realistic your expectations are, where your motivation lies, and sometimes, it just boils down to luck.
Before I went on my first A.T. hike, I was an assiduous backpacker. However, I'd never done something so intense. When my friend invited me to the trail in the late 90s, I was working full-time as a firefighter and trauma EMT, so I had to do it in sections as my schedule allowed.
In 2014, I thru-hiked the Appalachian Trail—walking it continuously end-to-end—and the experience never left me. I hear this happening to many people: I have friends who sometimes sleep on their porches because the inside "doesn't feel right" anymore. That's relatable, afterall I just wanted to be back on the trail most days. So in 2017, I did it again.
Since I couldn't seem to leave the trail, I decided to make it my life. Now I help other hikers through Wandering Boots Adventure Tours, guiding them through the planning of the "boring" stuff, such as how to budget, what gear they need, where to resupply, and on and on. Even if I can't always be on the trail myself, assisting others in achieving their dream of hiking the A.T. brings me tremendous happiness.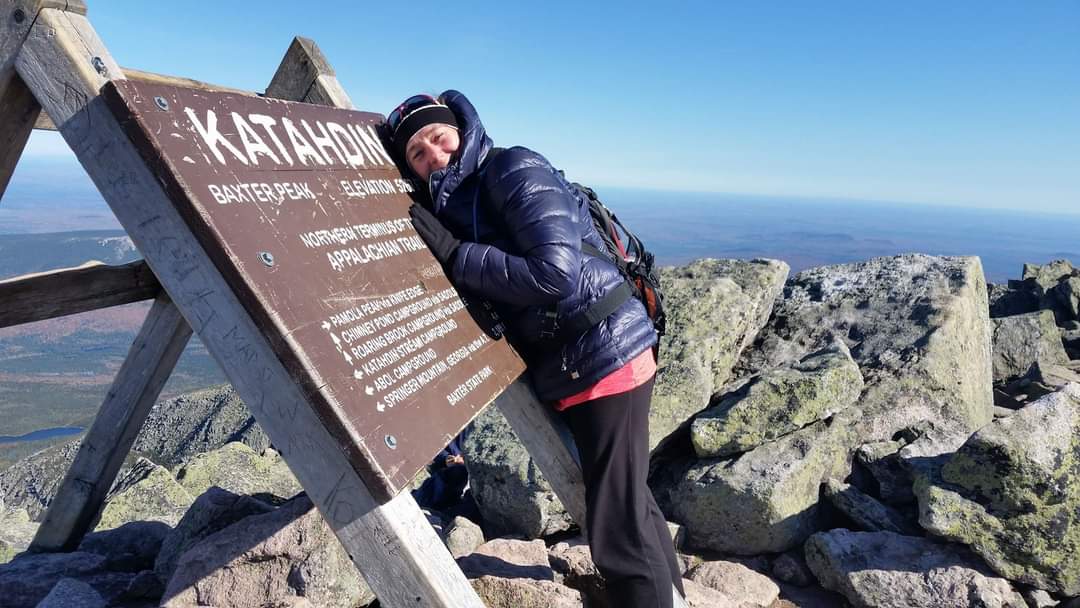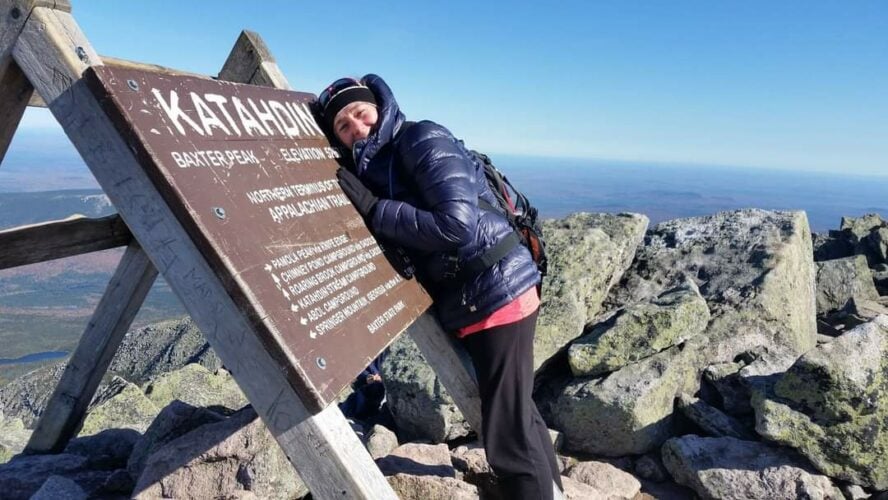 A 6-Month Thru-Hike Itinerary At a Glance
The Appalachian Trail runs through the Appalachian Mountains, naturally, from Springer Mountain in Georgia to the summit of Mt. Katahdin in Maine. Along the way you'll pass through 14 states, numerous state parks, national forests, and three national parks. A typical thru-hike takes between five and seven months, and most people do the route from south to north. This way you're following the seasons, immersed in the changing weather and flora as you go.
For such a long journey, you need to break it down into manageable steps (of which you'll take about 5,000,000 during your trip). How many miles a day should you walk on the A.T.? I recommend an average of 8-15 miles. That seems approachable, no?
One thing I always try to convey, though: try not to compare yourself to others.
Everyone has a different level of experience and fitness, and their own reasons for being on the trail. If you've properly planned for it, you can go at your own pace and feel confident that you'll have a good chance of reaching the end.
Rather than provide an overview of the trip, you can read Maggie Slepian's account of thru-hiking the 2,200-mile Appalachian Trail, one of my fellow hikers here at 57hours. Below, I provide an overview of how to prepare for the hike itself.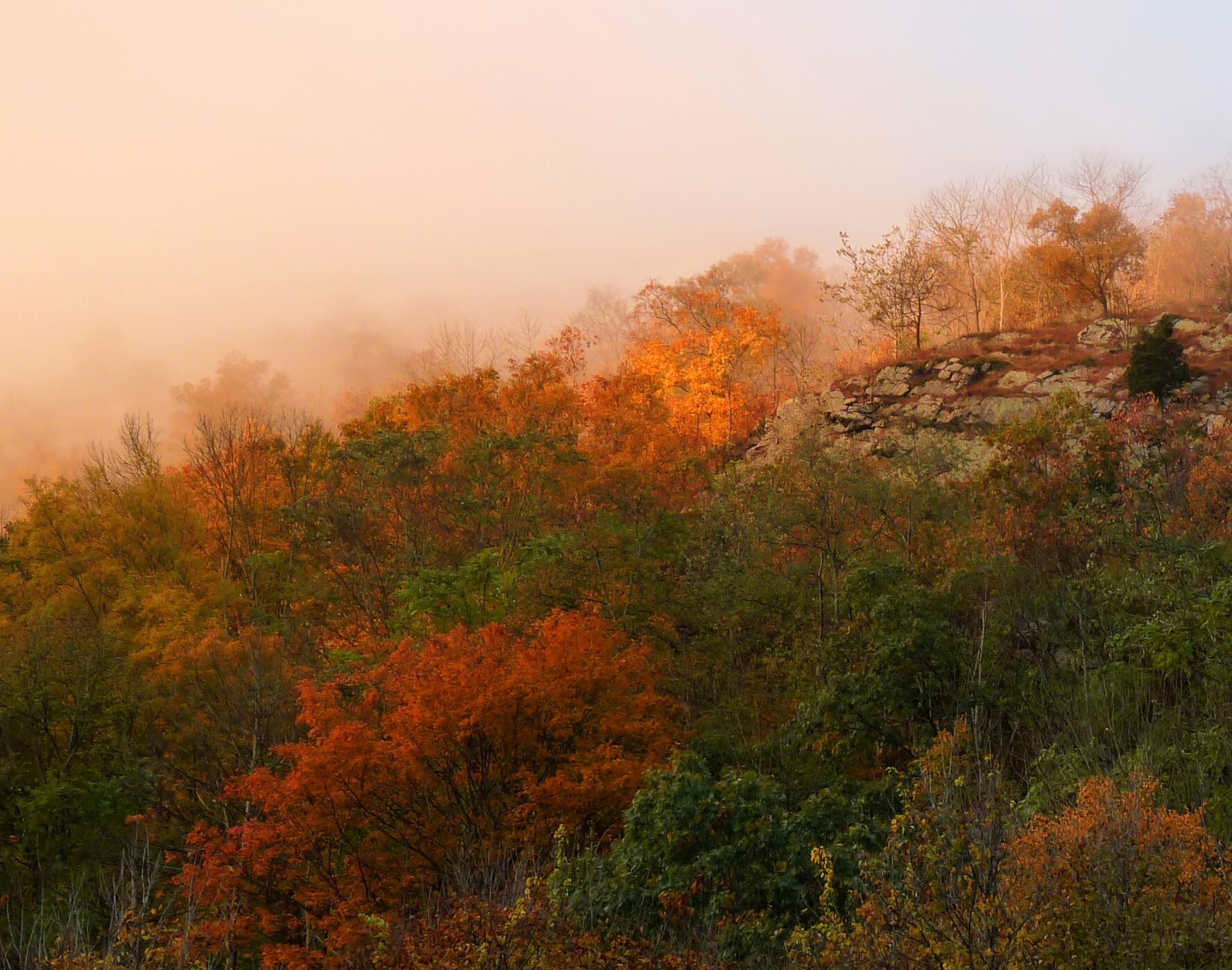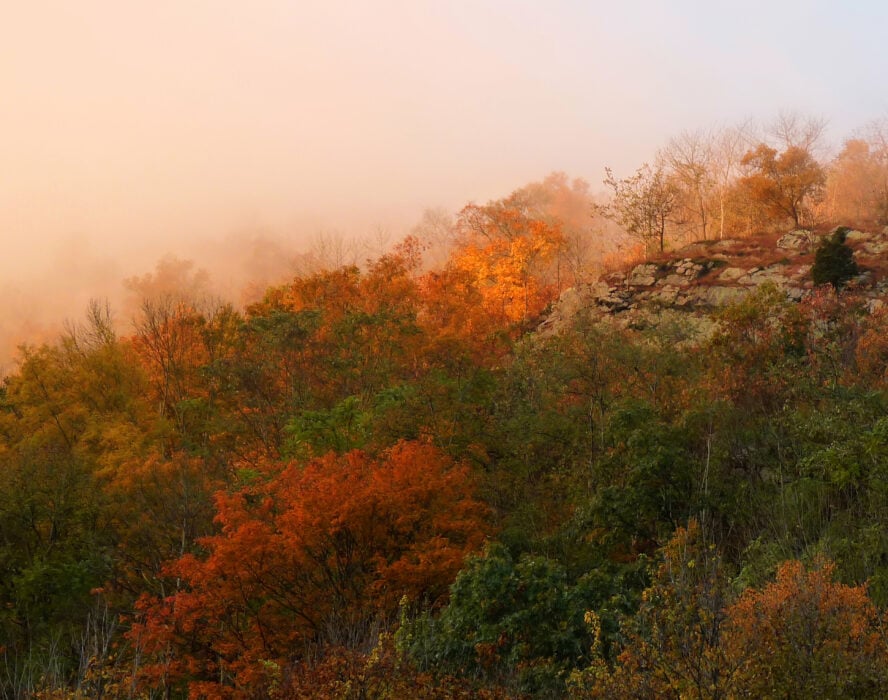 How to Prepare for Hiking the Appalachian Trail
Section hiking vs. Thru-hiking
First off, not everyone can afford to take six months off work for a thru-hike, just as I couldn't in 1998. Or maybe you don't feel ready to take on the whole thing and want to try it in bits first. For that, section hiking—completing a trail in bite-sized chunks, typically over several seasons—is a flexible way to fit a larger endeavor into your schedule. Section hiking, or doing shorter long trails such as the Superior Hiking Trail, is also an excellent way to train: from learning how to pack and figuring out what gear you need, gaining familiarity with the terrain and weather, and building up your trail legs. This is the option I recommend for beginners. If you're not yet ready to commit to several weeks or months on the trail, there are plenty of iconic treks under a week, such as the Torres del Paine W Trek in Chile or the Inca Trail hike to Machu Picchu.
Thru-hiking the AT is like playing a video game from start to finish in one session. On hard mode. It is daunting, committing, and ultimately, nothing can quite match that sense of accomplishment that comes from a long trial. Still, to complete a thru-hike you typically want to build up experience before tackling that big boss.
When to hike the Appalachian Trail
Most people start in March or early April in Georgia, which is the perfect beginner state. It is one of the flatter sections you'll encounter and will help you get your legs under you. Note that even though it's the south it's still winter and will be cold. However, the AT fraternity is likely to warm you up with their company and excitement to get underway.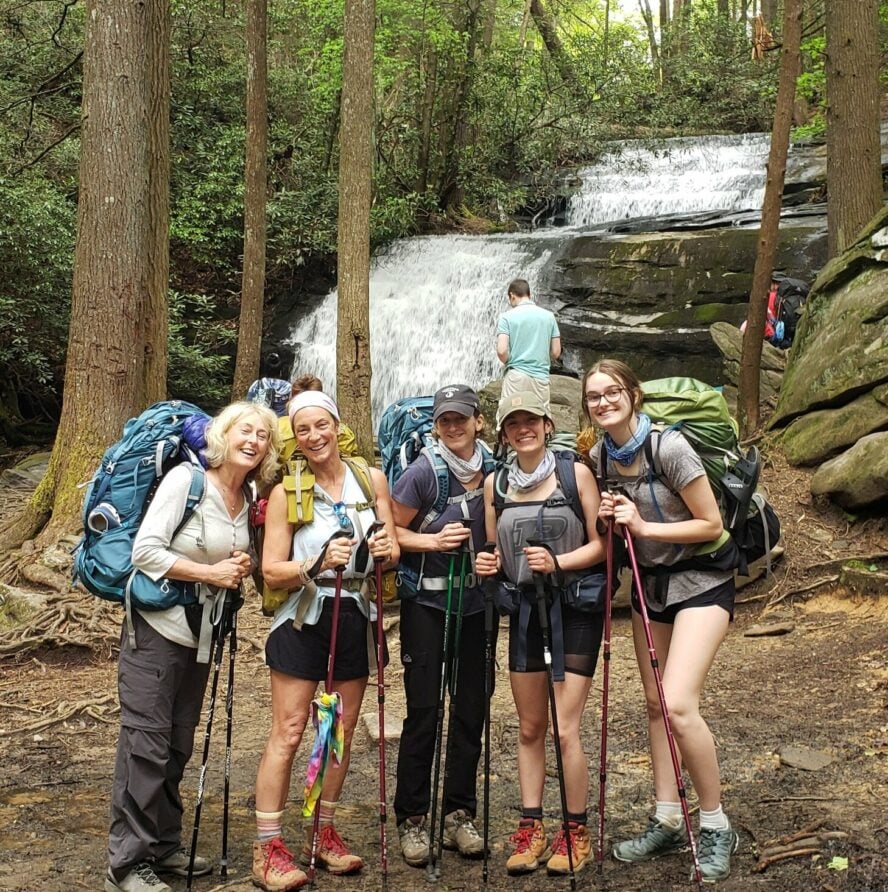 Some clients will ask me, can I start my thru-hike earlier to beat the crowds?
Let's be clear: starting in February is a bad idea. In the last few years, as the number of prospective thru-hikers has increased, more people are starting sooner to avoid the throngs. However, you'll encounter more winter weather throughout the journey which has a whole slew of complications: it can be extremely cold, there will be storms and blizzards, water freezes, you need to carry more gear (up to 35 lbs. more!), and will have to replace your cold weather carry for summer goods—all of this requires more logistical planning and potentially increased spending.

Get free trip brochure
Check your inbox
What to budget for your hike
The total cost will vary depending on what gear you already have and how much time you allot to the trip. To be safe, I recommend budgeting for $1,000-$1,500 per month, plus gear costs.
I often get asked, why do we need so much money if we are sleeping in shelters and tents?
Even though you are living in the woods, you are not living off the land. Each week or so you need to go into town to re-supply and food will be one of your biggest expenses (plus there's usually transport costs into-and-out-of town). Sometimes you'll encounter dangerous weather and have to get off the trail for lodging, or maybe you just need a break. That's a quick way to drop a hundred-plus dollars a night. Another large budget item: gear will need to be replaced, repaired, and exchanged. And don't forget that you'll meet new friends and encounter all kinds of events along the trail—a cottage industry and culture has developed around the hike, and a bbq here or a folk festival there will add up.
From my perspective, it is better to over-budget than to be forced to leave early because you run out of money.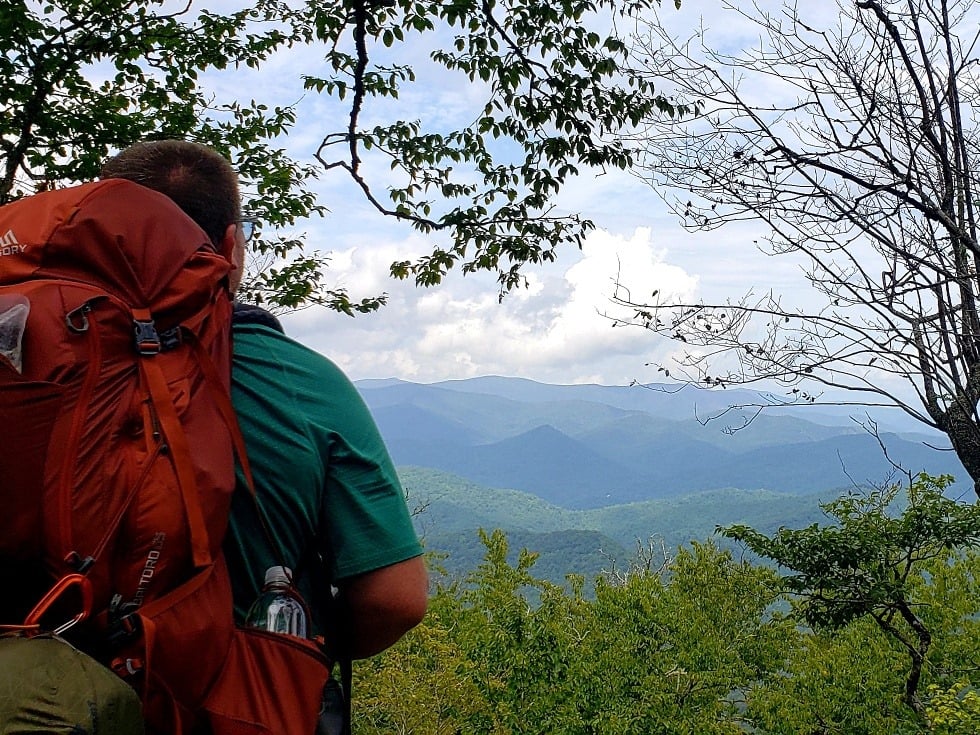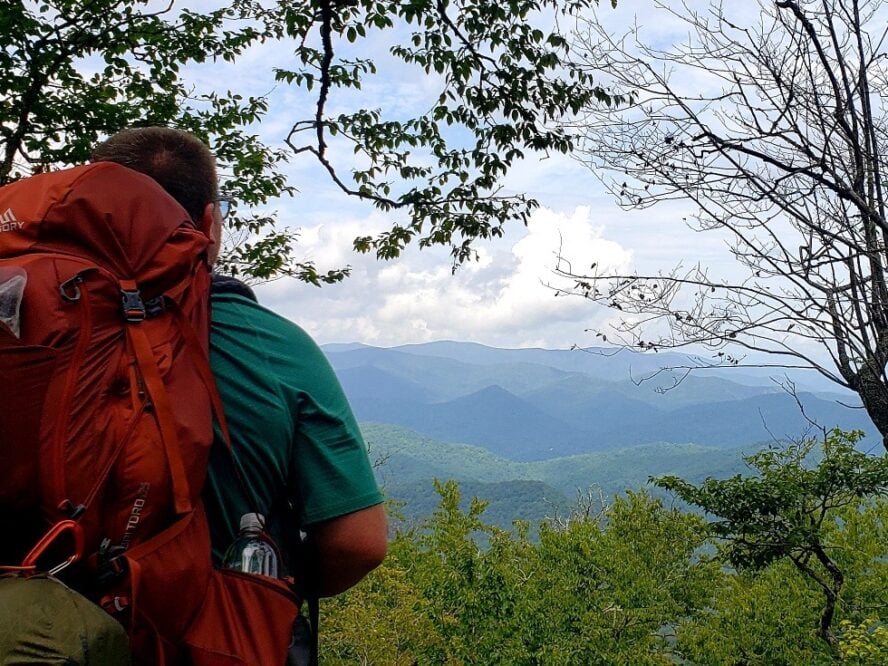 Gear list: key items you'll need
In my experience, for a 6-month trip you can expect to spend up to $4,000 on gear if you buy new. This is because gear wears out and needs to be replaced, or you want to exchange what you have as the weather and seasons change. I advocate for a minimalist gear list to reduce your total load, but unfortunately lighter tends to be more expensive.
I realize this seems like a lot—always look for sales or used gear when you can—but that's what I've found from experience.
Backpack and raincover: You will need a 50-65L backpack. Females should be careful to pick one with extra shoulder and waist padding, and always get a backpack that's fitted to you. You'll be carrying 35+ lbs. for long days and, like your boots, want something that is comfortable.
Water filter: Everyone is different so find the option that fits your needs. What type of filtration process do you want? (gravity-fed, chemical, manual squeezing, etc. I personally find the squeeze option difficult from a grip perspective, and especially in the winter. I also find it clogs easily). How important is durability and reliability to you? (the more parts there are the more likely something is to break). What do you want to filter for? And on and on. I personally prefer the Katadyn Vario because it's simple to use and maintain.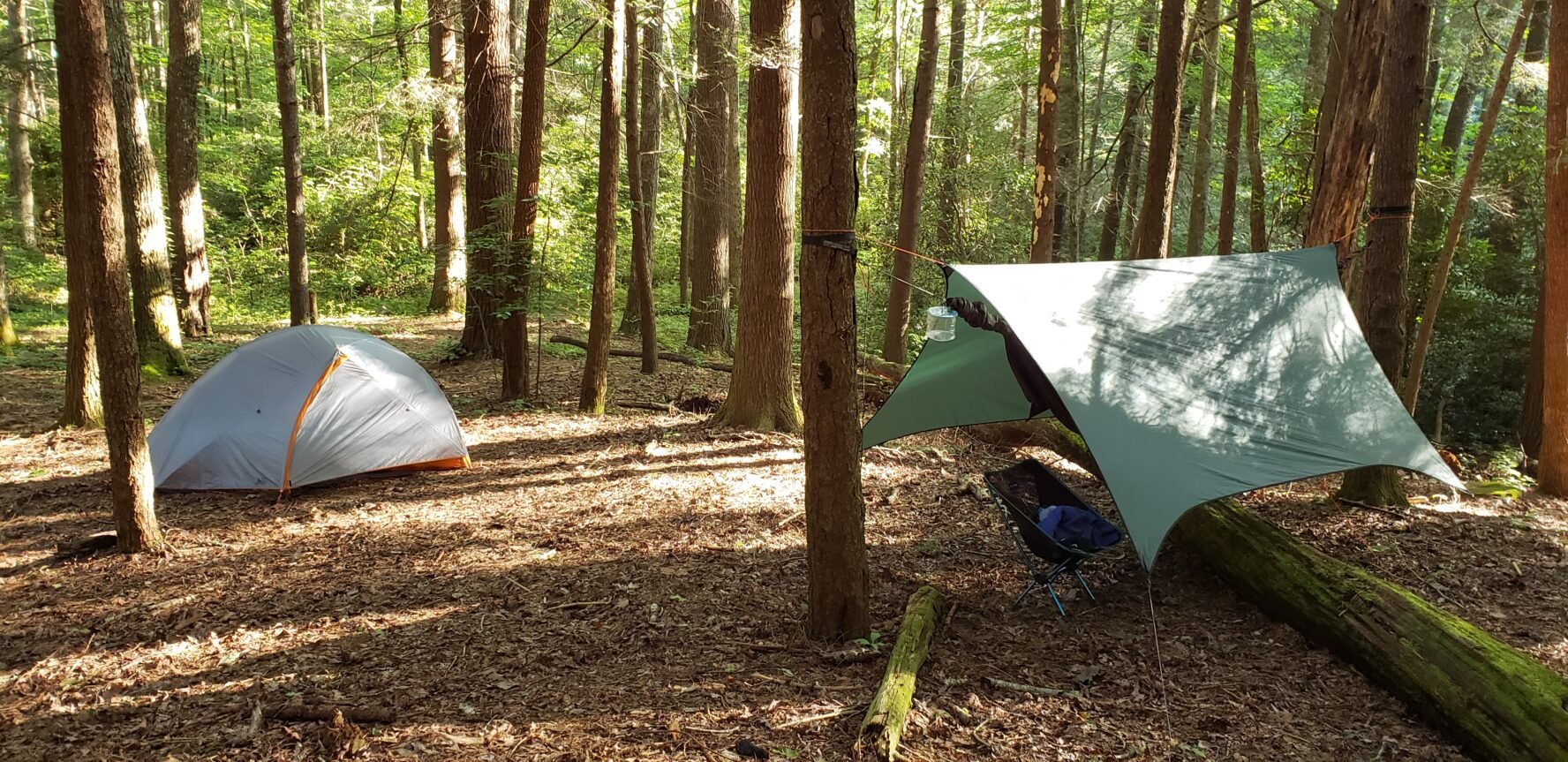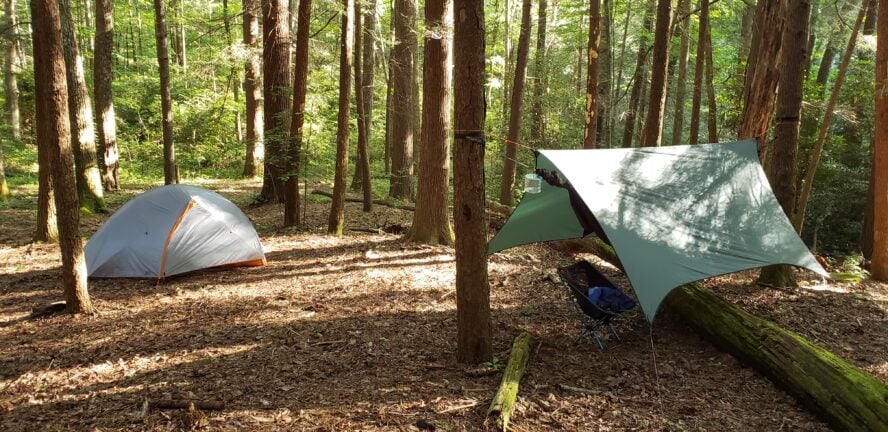 Tent and a sleeping pad: The most common options are a ground tent or a hammock setup. The ground tent has more space, privacy, and obviously doesn't require trees (though it does require a flat surface, which can be in short supply in sections where you're hiking with 50-75 people per day). With that said, I personally prefer a hammock tent because it is light, packs down small, and is quick to set up. A sleeping pad is vital because it provides a barrier between you and the ground or the cold air beneath you—a warm and comfortable hiker is a happy hiker!
Cooking stove and cooking pot: There are plenty of options here but I recommend a titanium pot (and silverware) and a PocketRocket for the simplicity. There are other cooking options, like alcohol stoves and different gas types which are important to factor in with the weather (i.e., propane still tends to work in cold temperatures while butane does not).
Sleeping bag: In the beginning, when it's still very cold, I recommend a 0-degree rated sleeping bag. As the weather heats up, I suggest switching to a 50-degree bag.
Clothes and hiking boots: This is all about layers. You are going to be passing through a lot of different weather conditions so layering up and down is going to simplify your life. A rain jacket is a must, and avoid cotton because it collects moisture and is slow to dry out. Over the course of the hike, you will often go through two and sometimes three pairs of hiking boots. Begin with waterproof boots in the cold and wet areas and once you reach summer season switch to a lighter pair. I avoid runners as they don't support the ankle well and I've seen too many injuries that could have been avoided.
Hiking poles: Many don't see why hiking poles are important, but they help with stability, keep your hands in motion and reduce the load on your knees. The wear on your joints will add up over the course of this trip, trust me!
Other items: Toiletries, batteries/electronic chargers, meds, earplugs, a headlamp and camp shoes, etc. are all important, smaller items you'll want to take with you.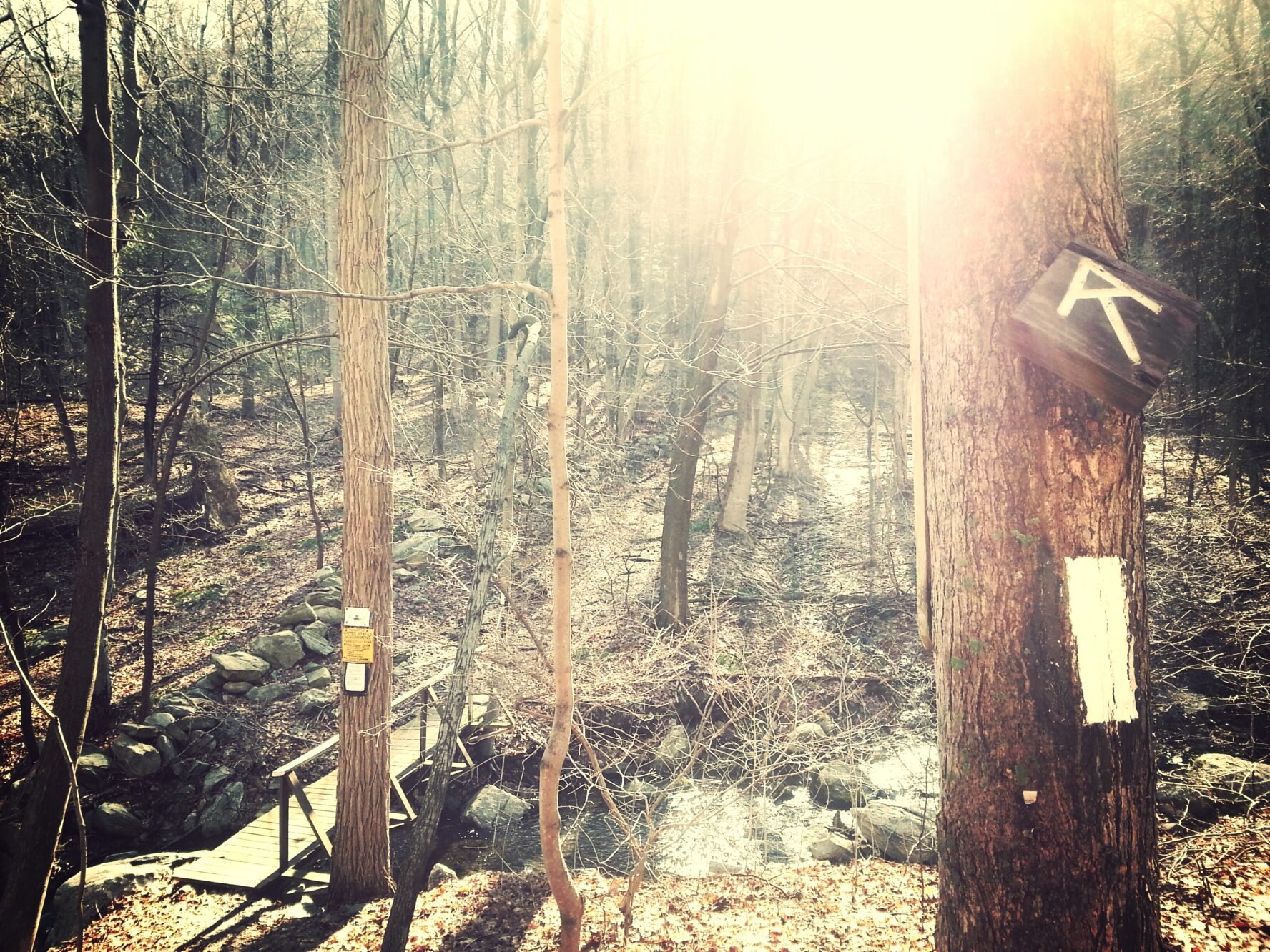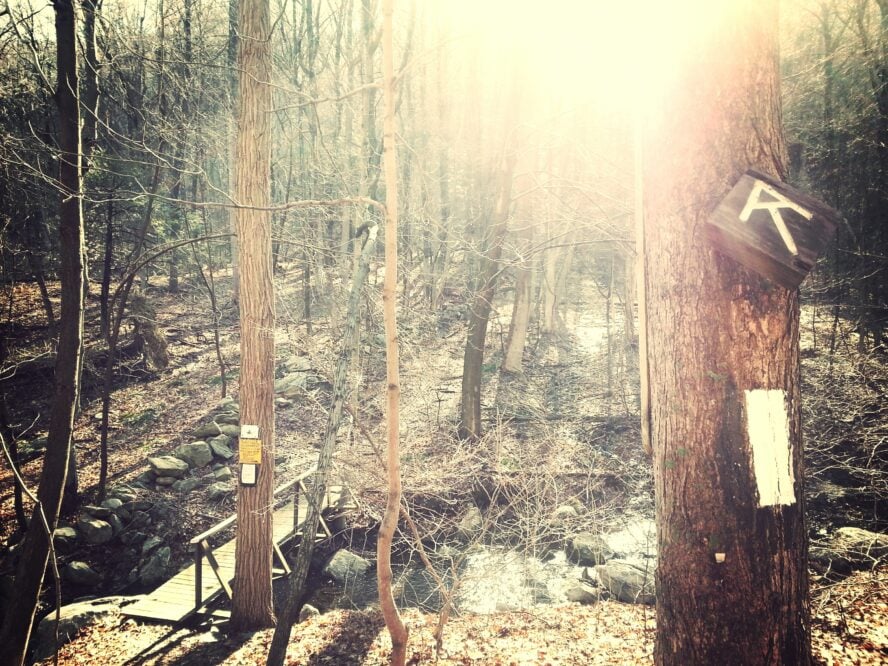 The Logistics of Being on the Appalachian Trail
This part gets a lot of folks overwhelmed. There are a lot of details and considerations, so let's simplify it a bit.
Resupplying
In the past, shipping boxes full of food to pick-up locations was a necessity. Not anymore. These days you can resupply in towns at stores, hostels, outfitters, and other places along the way (again, a whole industry exists around the trail). Simply carry as much food as you need until the next resupply point, which guidebooks are a great resource for.
If you do want to have food boxes sent to you, you can certainly plan for family or friends to package and ship these. However, I've found that with postage costs, you often end up spending more money and many people receive the same items month after month, which can get tiring and unpalatable after a while.
Lodging
Campsites: There are designated and non-designated campsites along the way. Most camping is free!
Shelters: These are located about every 8-10 miles. While these provide ready-made protection from the elements, they can get crammed with people making it hard to sleep. People gravitate towards shelters because they always have reliable water sources, but you can always fill up here and camp elsewhere. Note that the only shelters you need to reserve are the ones in the Smoky Mountains.
Hostels and hotels: If you need a break or are in town to resupply, there are plenty of great options. Often they will pick you up near the trail and drop you back off.
Hygiene
In the end it always comes down to the basic needs. You want to carry toilet paper, hand sanitizer and disposable storage bags. It's a good idea to bring baby wipes for quick cleaning (make sure they are biodegradable) and a fast-drying microfiber towel for drying off after you wash. For the ladies, make sure to pack out your used tampons and pads.
Safety
The trail is generally a safe place filled with potential friends, but it's good to be prepared with some gadgets such as satellite communication devices.
Electronics: You can charge your electronics when you come out of the woods. A lot of folks have charging banks on the trail for things like their cell phone, emergency beacon, camera, and other items.
Hitchhiking: This is part of the culture, but to be on the safe side, always hitchhike in pairs and share your plan with others. As a general practice, keep in contact with family and friends for the duration of your trip.
On-Trail: Carry pepper spray and whistles, and be aware of your surroundings. Do not block your hearing with earbuds. I know hiking while listening to music is great but I can't tell you how many times I've walked next to people without them ever realizing I was there. When it's another hiker no harm done, but it could easily be a bear. If you absolutely must listen to music, leave one ear open.
Registration
You don't have to register unless you want to. If you choose to do so you can with the Appalachian Trail Conservancy Thru-Hiker Registration.
Frequently Asked Questions From Clients
How long does it take to hike the Appalachian Trail?
If you aim to complete the whole 2,200-mile thru-hike, typically it will take between 5-7 months to hike the entirety of the Appalachian Trail.
What animals will I encounter?
All kinds of fun, wild animals such as bears, snakes, owls, moose, coyotes, wolves, and ponies. The animals on the trail are used to hikers and are unlikely to hurt you. With that said, you will see bears so have a whistle and pepper spray just in case. And no, there aren't many bed bugs as, for some reason, people think there are. In my 25 years on the trail, I've only encountered them once.
What happens if I encounter a bear?
I've seen them many times, had them follow me into the camp, and walk around my tent at night. These are black bears and they tend to be skittish animals. If you come across one, make a lot of noise and make yourself ''big,'' meaning to have a large presence. Do not stand between the mom and the cubs, and don't run.
Is it ok to bring my dog with me?
I love my dog. In fact, I rescued a dog while I was doing the trail. But, there is one thing you need to know: if you take your dog, this is no longer your hike, it is your dog's hike. You go when your dog wants to walk, and you take breaks when your dog needs to. Whose hike do you want this to be?
How much water should I carry on the Appalachian Trail?
Depends on the available sources in that particular section. If water is abundant, aim to carry between 1-2 liters because you can routinely fill up. Rarely do you have to carry more than 2 liters at once.
What is the proper hiking etiquette?
Follow the Seven Principles of Leave No Trace (LNT). In the last few years there has been a rise in usage of the trail with several negative corresponding results: more trash which leads to bears becoming used to food lying around, shelters getting closed because they're overwhelmed with rodents and garbage, and overall degradation. Do your part to leave the trail as you found it.
Ready to Plan Your Own Appalachian Trail Thru-Hike?
Your first thru-hike can be an overwhelming experience. Not only will you test the limits of your mind and body, but you also have to thoroughly plan out the 6 months on the trail. After reviewing guidebooks and available literature, such as this article, try to find someone who has hiked it before to glean first person perspective. As Principle 1 of LNT says, "trip planning and preparation helps backcountry travelers accomplish trip goals safely and enjoyably, while simultaneously minimizing damage to the land." Or in other words, a prepared hiker is a happy hiker.
If you're ready to take on a challenge of hiking the Appalachian Trail but don't want to spend all your time and energy planning out the boring stuff, try the 10-day Appalachian Trail Preparation Course to get you started!