Easy Access to Epic Views: The 6 Best Hikes in Bryce Canyon
There is no experience quite like hiking in Bryce Canyon. The vibrant, forested canyons, trees growing every which way, and dramatic hoodoos—it's another planet as soon as you drive into the park.
Table of Contents
Like Senators in an ancient Greek amphitheater, the hoodoos huddle as if conferring important matters of the third kind.
These whimsically arranged spires are the star of the show, but they aren't the only thing that make the hikes in Bryce Canyon so unique.
When I first came to the park I was shocked—not by the hoodoos, mind you—but by the descent! From the entrance, hikers retreat from the rim, hovering around 9,000 feet above sea level, into a maze of thin slots, cavities, portals, fins, and bizarre towers. These features provide an endless array of seemingly subterranean landscapes to explore.
While neighboring Zion National Park might get all the limelight (and the crowds), Bryce Canyon stays just enough under the radar. That's why I consider this horseshoe-shaped venue of weathered mudstone a must visit destination for a day trip or backpacking adventure.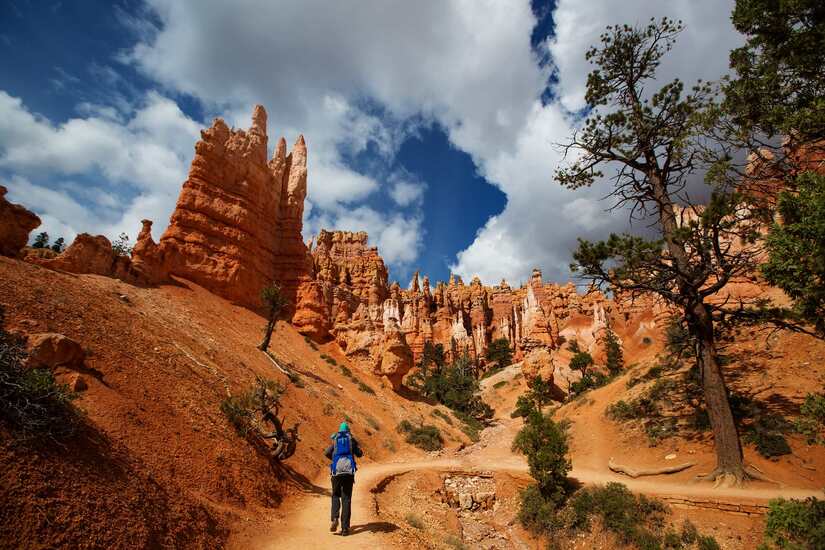 I Learned a Long Time Ago: Hiking Is the Best Way to Explore an Area
Growing up in St. George, Utah, being in the outdoors literally came with the territory. From Zion National Park, an hour from home, to the towering crack climbing in Indian Creek, and the remote backpacking of Paria Canyon, I have made every effort to see it all.
From an early age, I've been hooked on sharing my passion for our national parks with others. I personally think there's no better way to enjoy your environment than by hiking through it, so I joined Zion Guide Hub as a way to not only improve my guiding skills but welcome more people to the beauty of the area.
Since then, I've done tons of hikes in Southern Utah, but without a doubt, my favorite place to hike is Bryce Canyon National Park.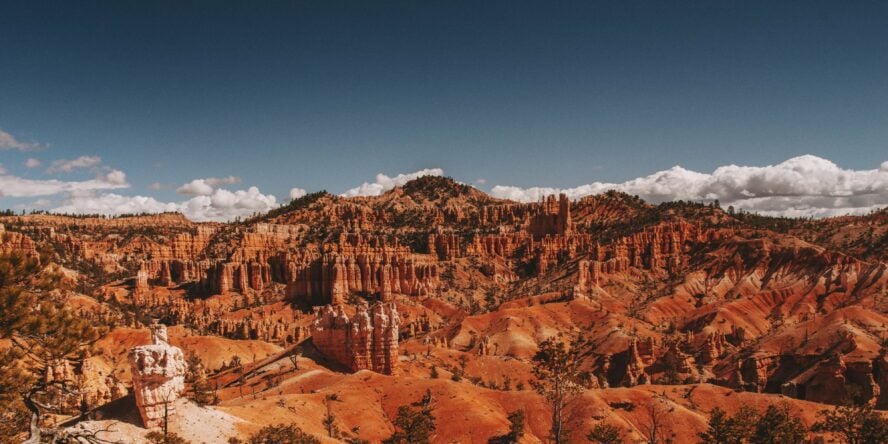 Bryce Canyon's Hikes are Unlike Any Other
Apart from the hiking in San Diego, nothing can match the accessibility of Bryce Canyon's hikes. The park's relatively small size—56 square miles containing just 11 trails—gives the area an approachable, choose-your-own-adventure feel. Four of the trails are rated as easy, four are moderate, while three are considered strenuous, and they can be effortlessly connected to create your own journey. There are plenty of permutations to keep you coming back too.
It's important to note that there is no large tourist town nearby, or the amenities that come with it. Bryce Canyon City (shown on some maps as just "Bryce"), has a modest population of 228; about the capacity of a typical movie theater. That means lodging and food are scarce, but it also keeps the area relatively quiet.
Compared to Zion National Park—which was the third most visited national park in 2020 with over 4.2 million visitors—Bryce Canyon had just 1.4 million guests. What I'm getting at is this hoodoo haven offers all of the spectacular views that Zion has, but with a fraction of the crowd. You'll see what I mean on some of my favorite hikes.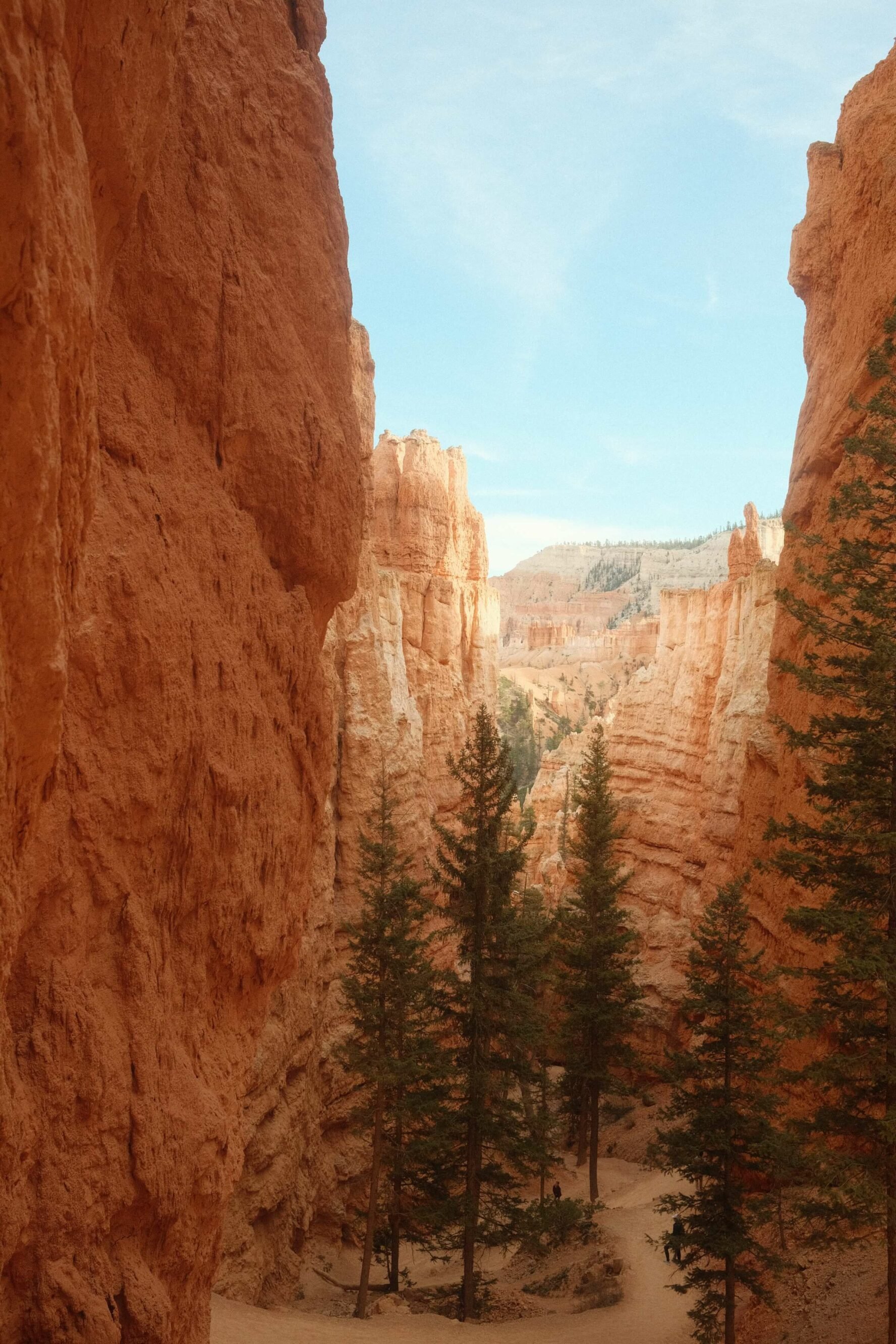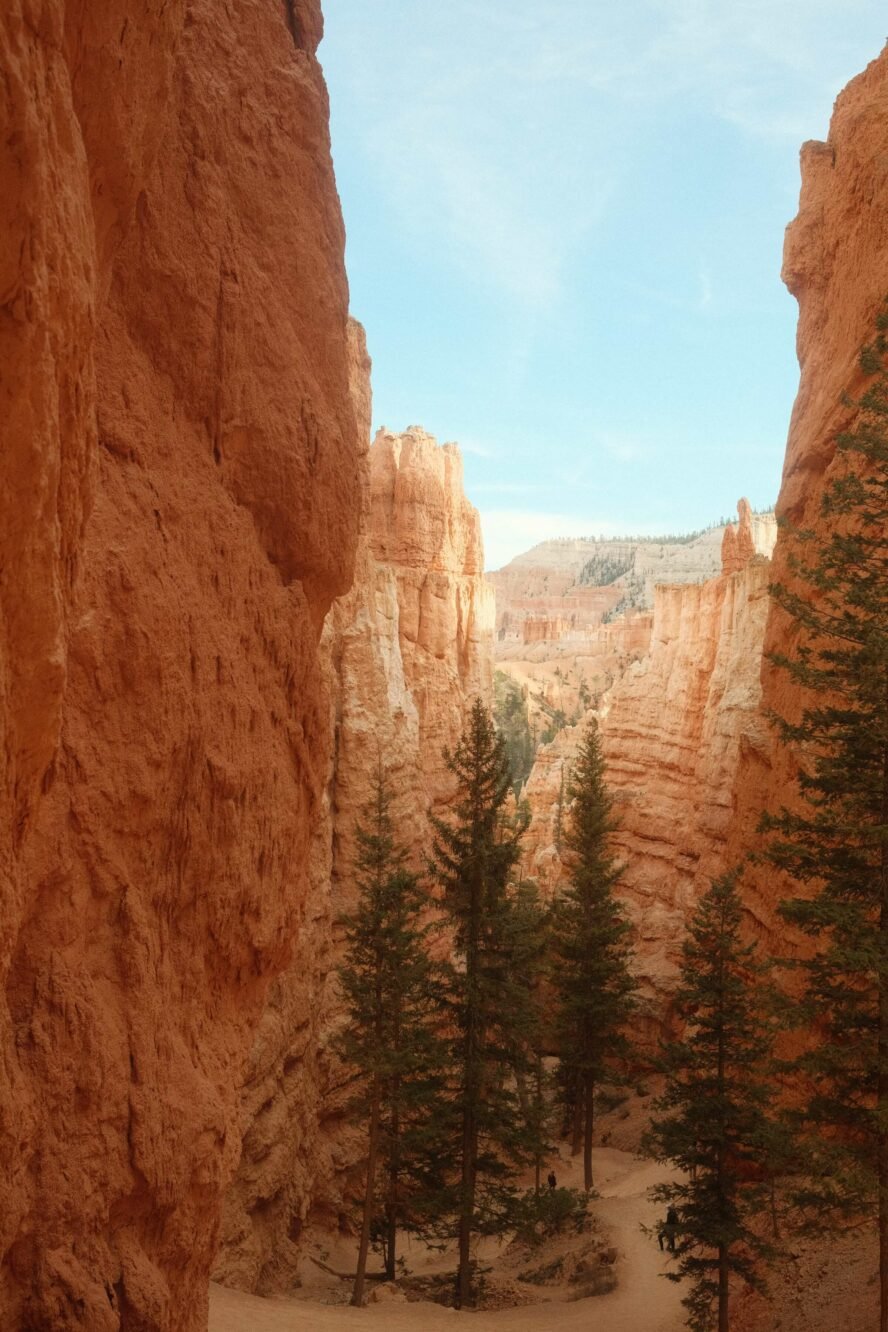 The Best Hiking Trails in Bryce Canyon National Park
If you're looking for what hike to do in Bryce Canyon, my best answer would be: all of them! However, we have to be realistic, which is why I've narrowed it down to my six favorite trails.
Easy Hikes in Bryce Canyon:
Sunset Point to Sunrise Point – 1.1 miles out-and-back, best for small children

Bristlecone Loop –

1 mile loop, best for wildlife watching

Mossy Cave Trail –

0.8 mile out-and-back, best for families
Moderate-To-Strenuous Hikes in Bryce Canyon:
Queen's Garden Trail and Navajo Loop –

2.9 mile loop, best for seeing it all

Fairyland Loop – 8 mile loop, best for a longer hike

Rim Trail –

11 miles out-and-back, best views in the park
Map of Bryce Canyon's hikes