Climb and Sail in the Middle of the Mediterranean
Experience rock climbing like never before. Sailing on clear calm Mediterranean waters and climbing the best routes Sardinia has to offer are just the beginning of this unique adventure.
Climb the spectacular cliffs, far away from the crowded routes, on an island midway between Italy, Tunisia, and the French island of Corsica. As you embark on this journey along the spectacular coastline with thousands of routes free from crowds, your appreciation of the natural beauty will change with each passing day.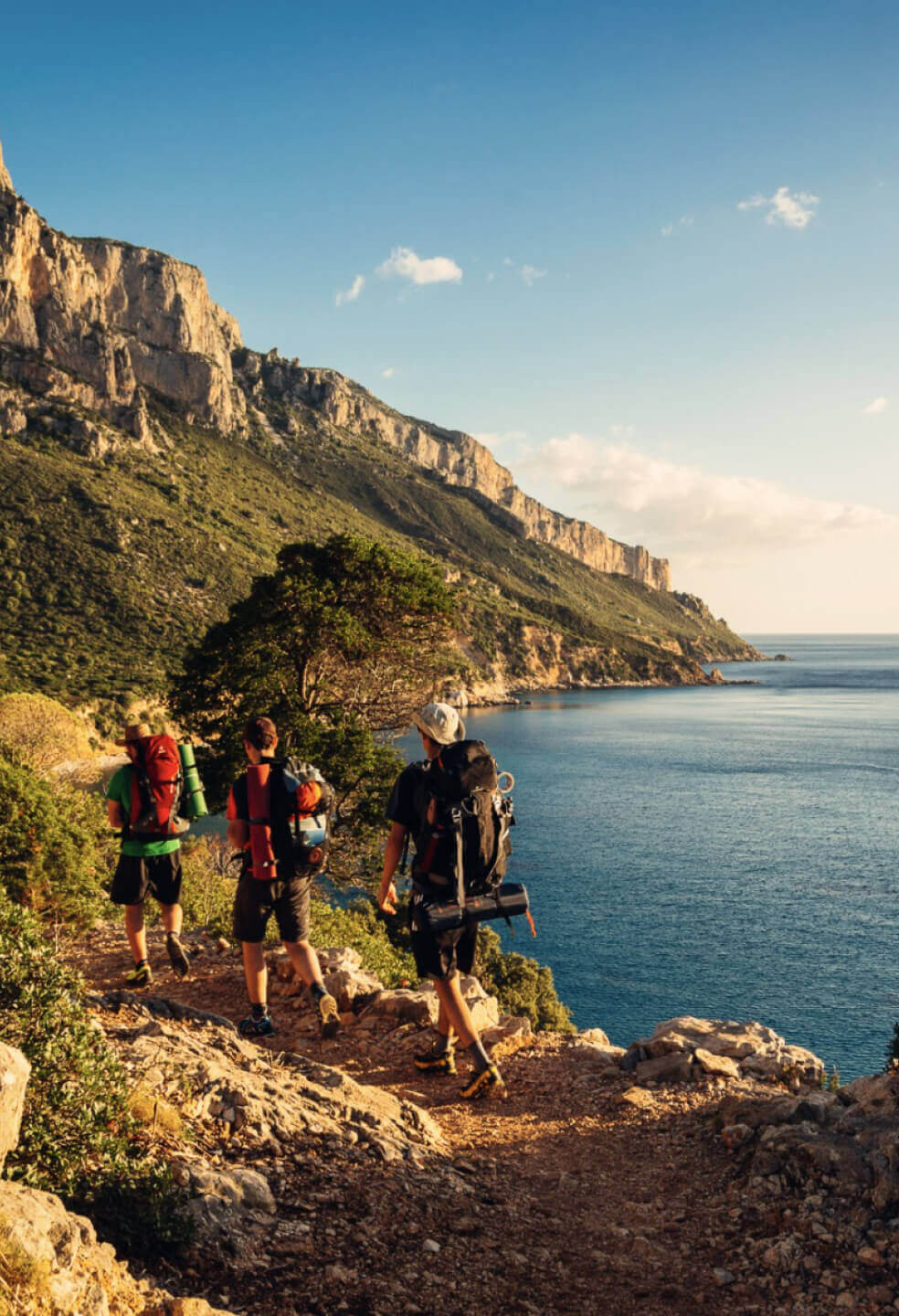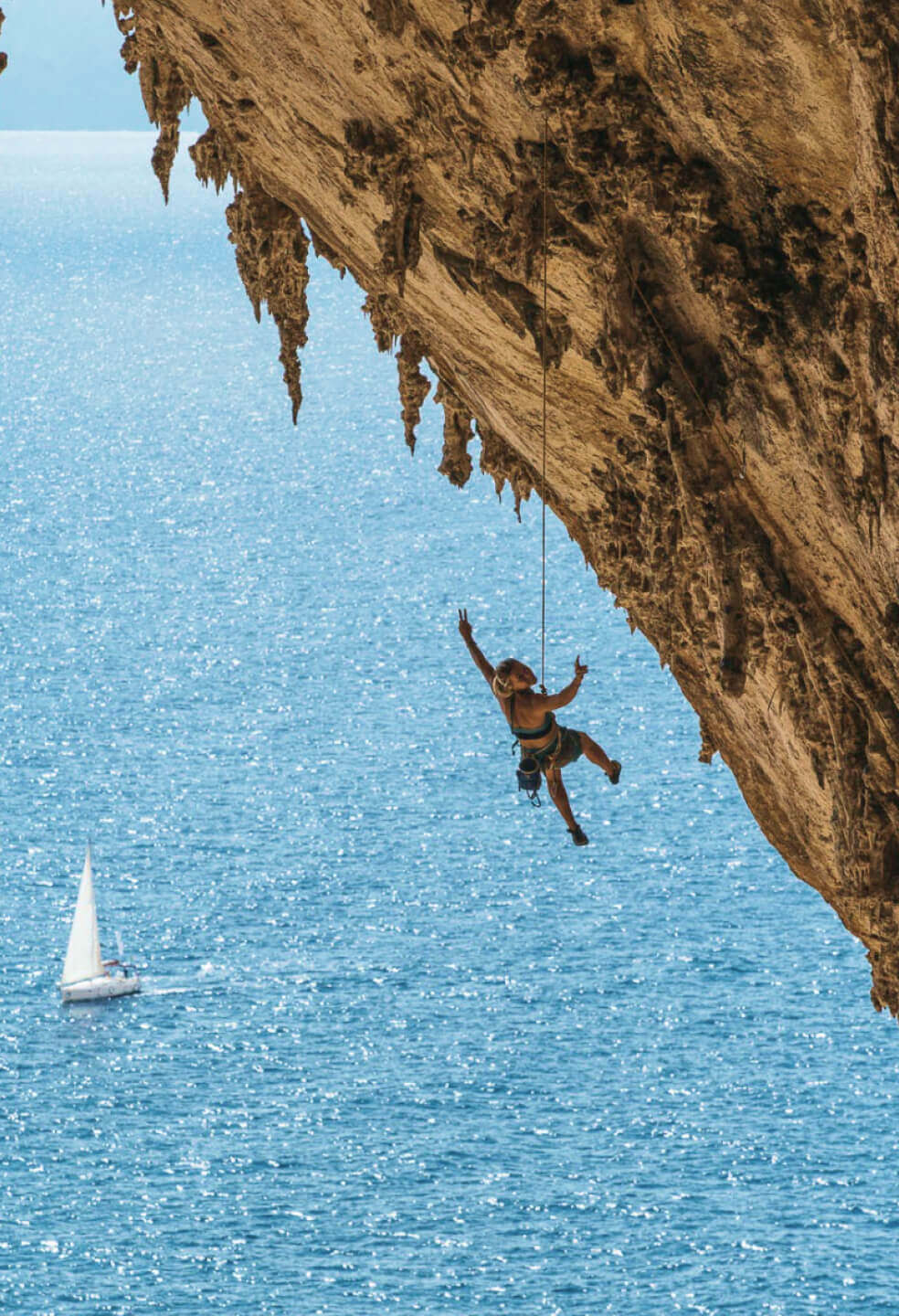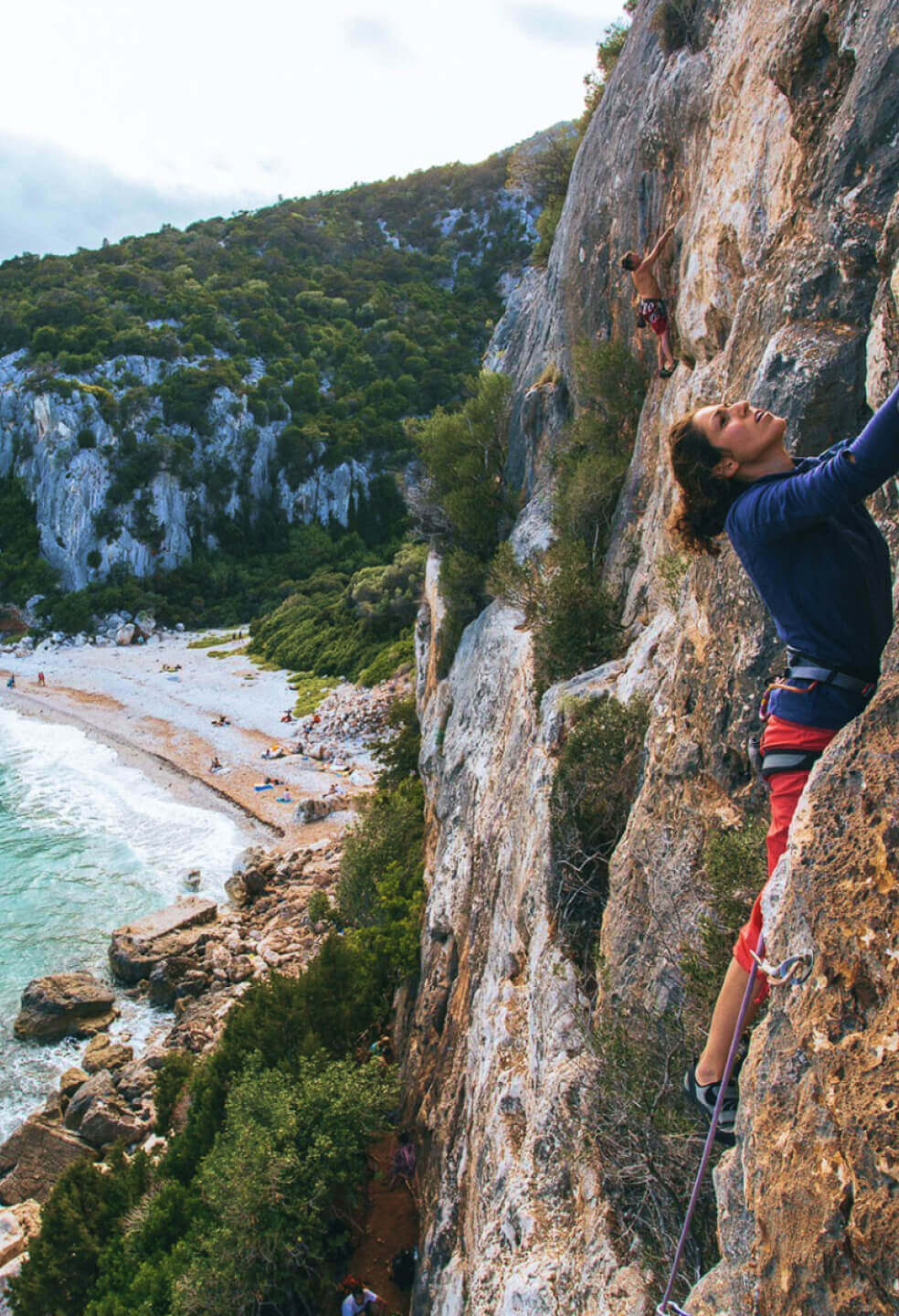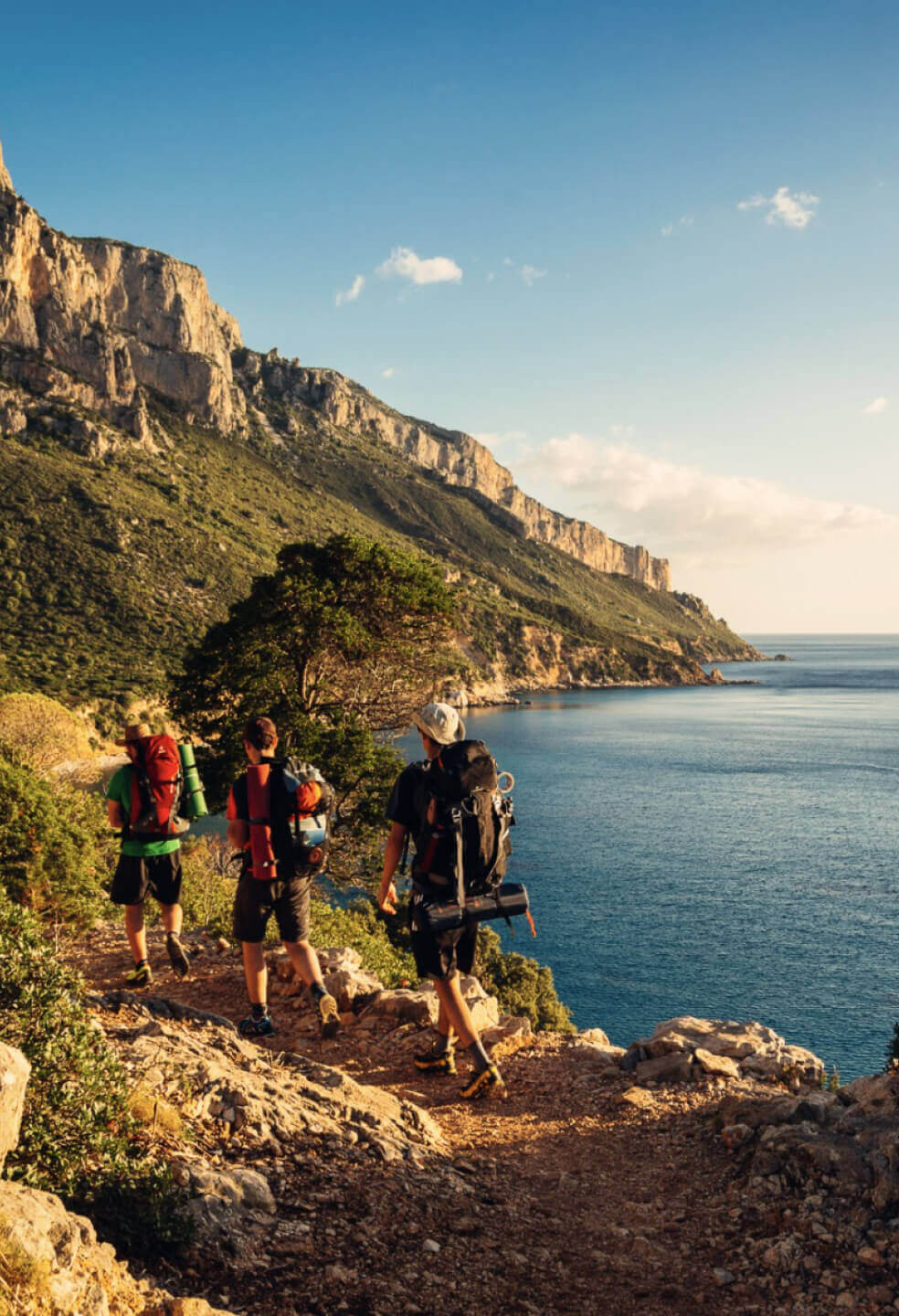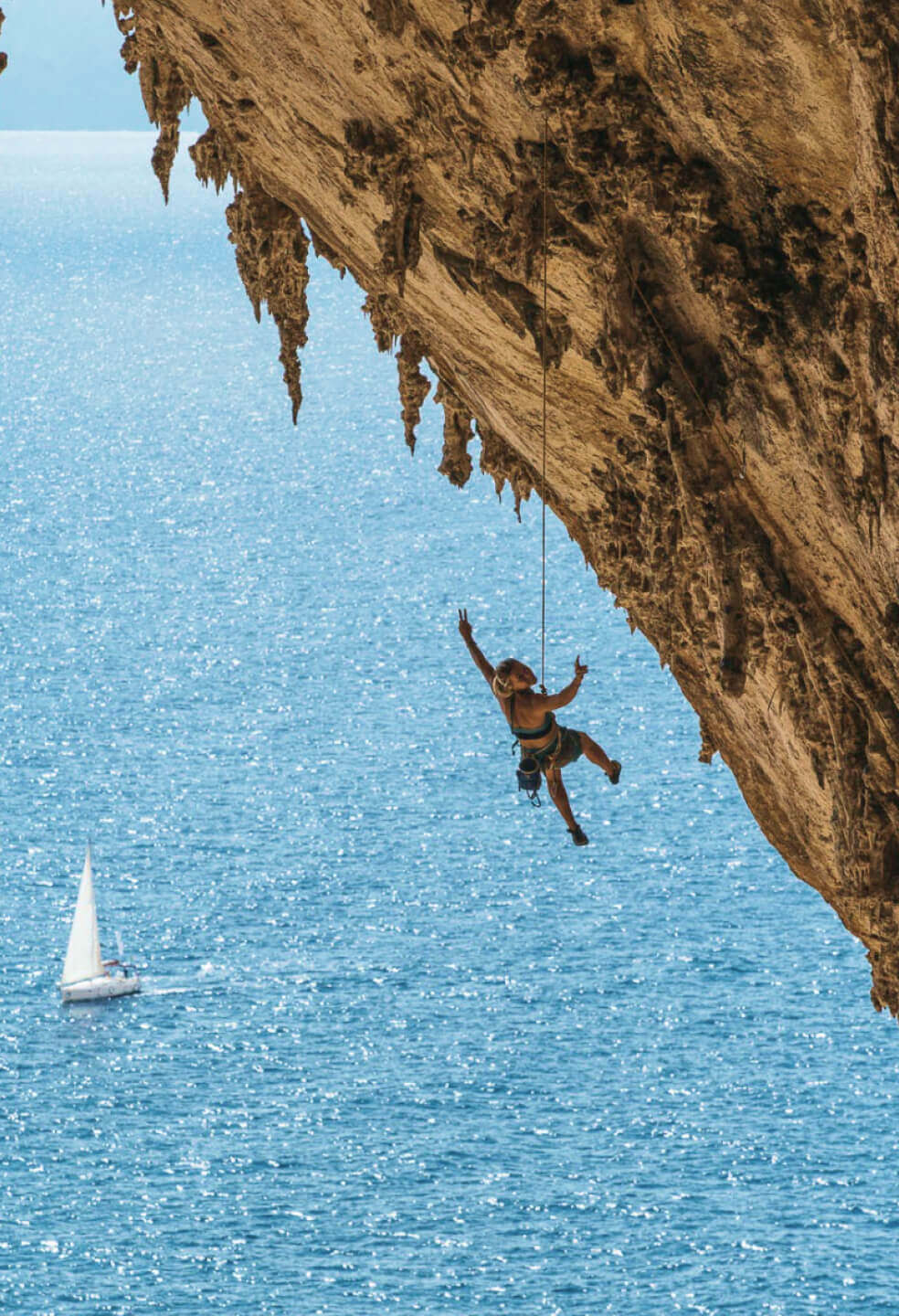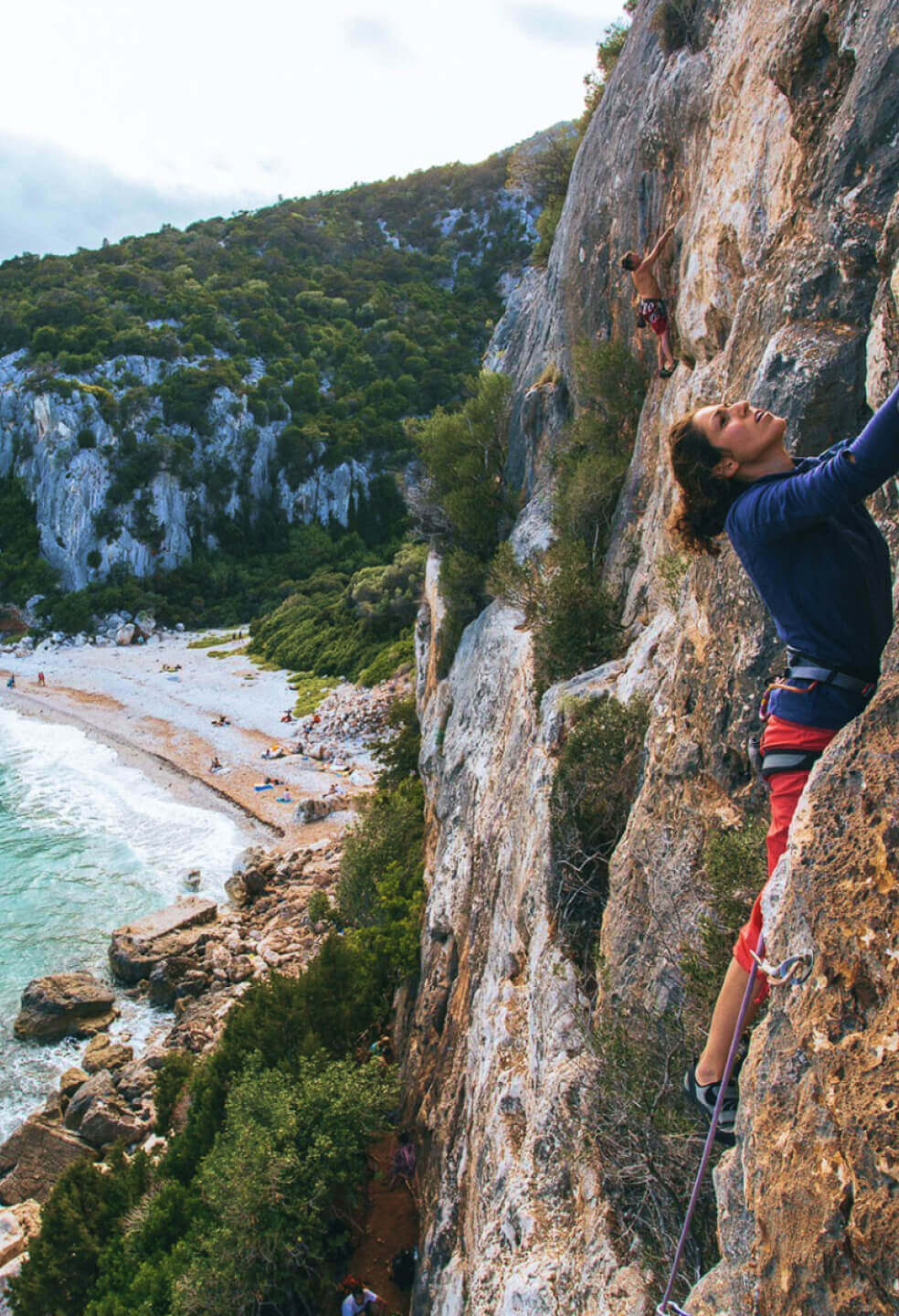 Sardinia, the middle of the Mediterranean
Sardinia is an Italian island west of the Italian Peninsula, 188 km (116 mi) away from the mainland. Often described as a micro-continent, this enchanting island endowed with a host of mountains, plains, forests and beaches is a real remote paradise for climbers.
This large island in the middle of the Mediterranean Sea is where you'll be sailing & climbing for 8 days. It is one of the most geologically ancient bodies of land in Europe, full of architectural sites, untamed natural beauty, and rich traditions. When you're here, we're no longer talking about a climbing trip, we're talking about a real climb & sail voyage.
Endless Summits
Deep Calm Sea
40º 4'n and 9º 17'E
Hidden Coves
296 Sunny Days
Share this trailer with your friends and get them stoked to join you on this adventure.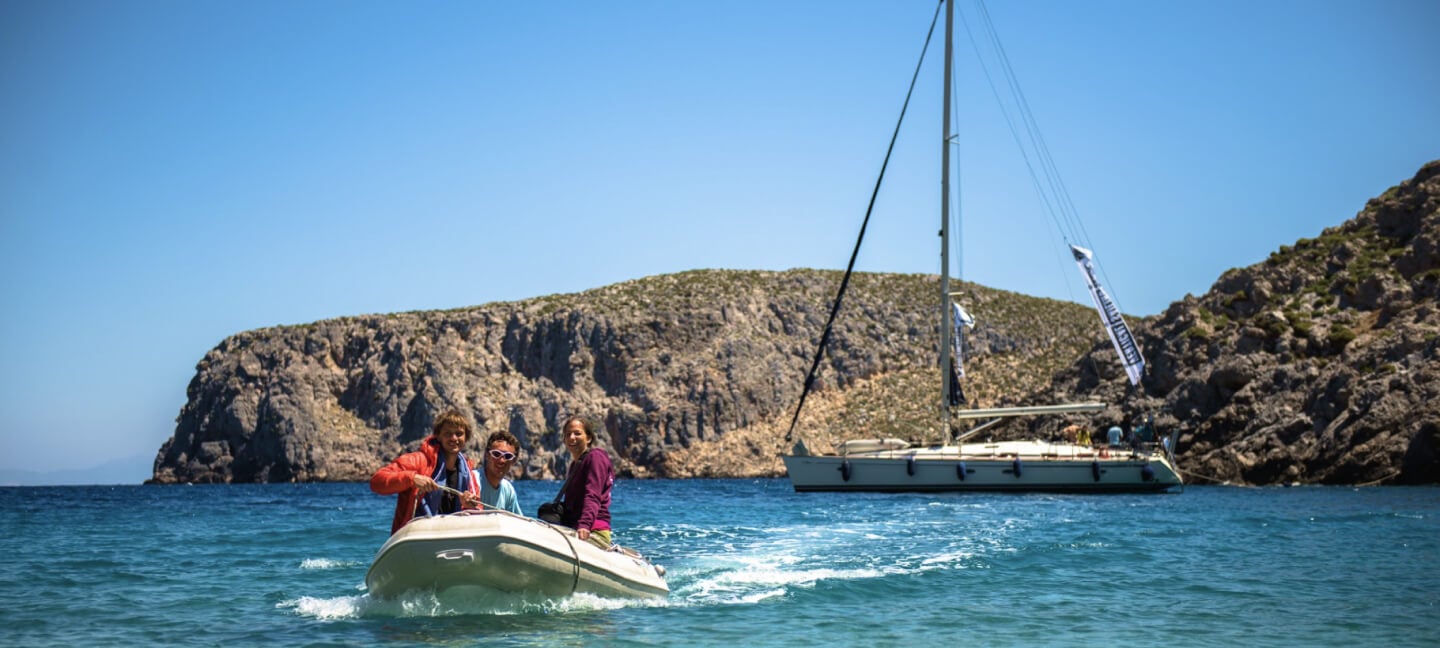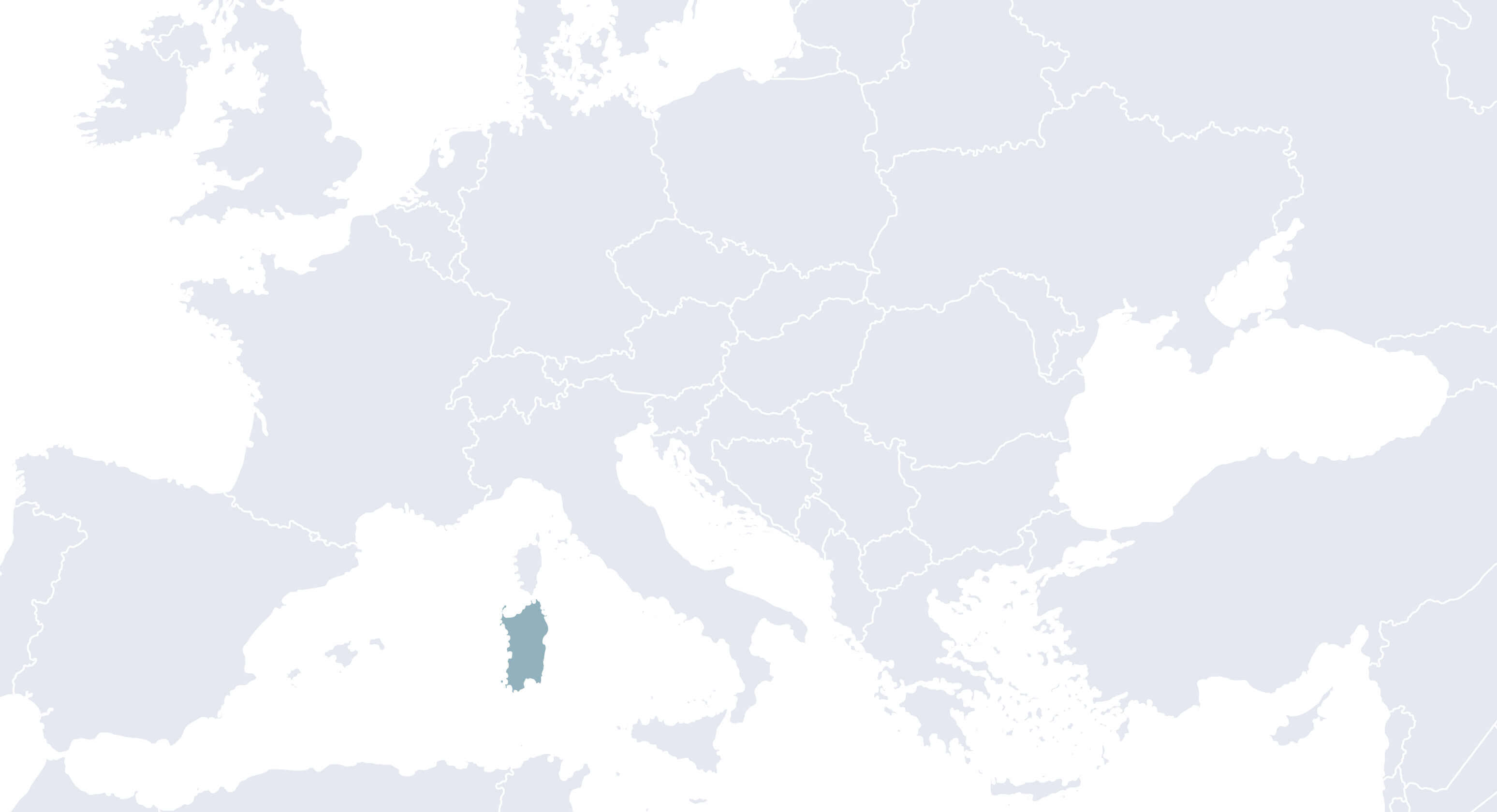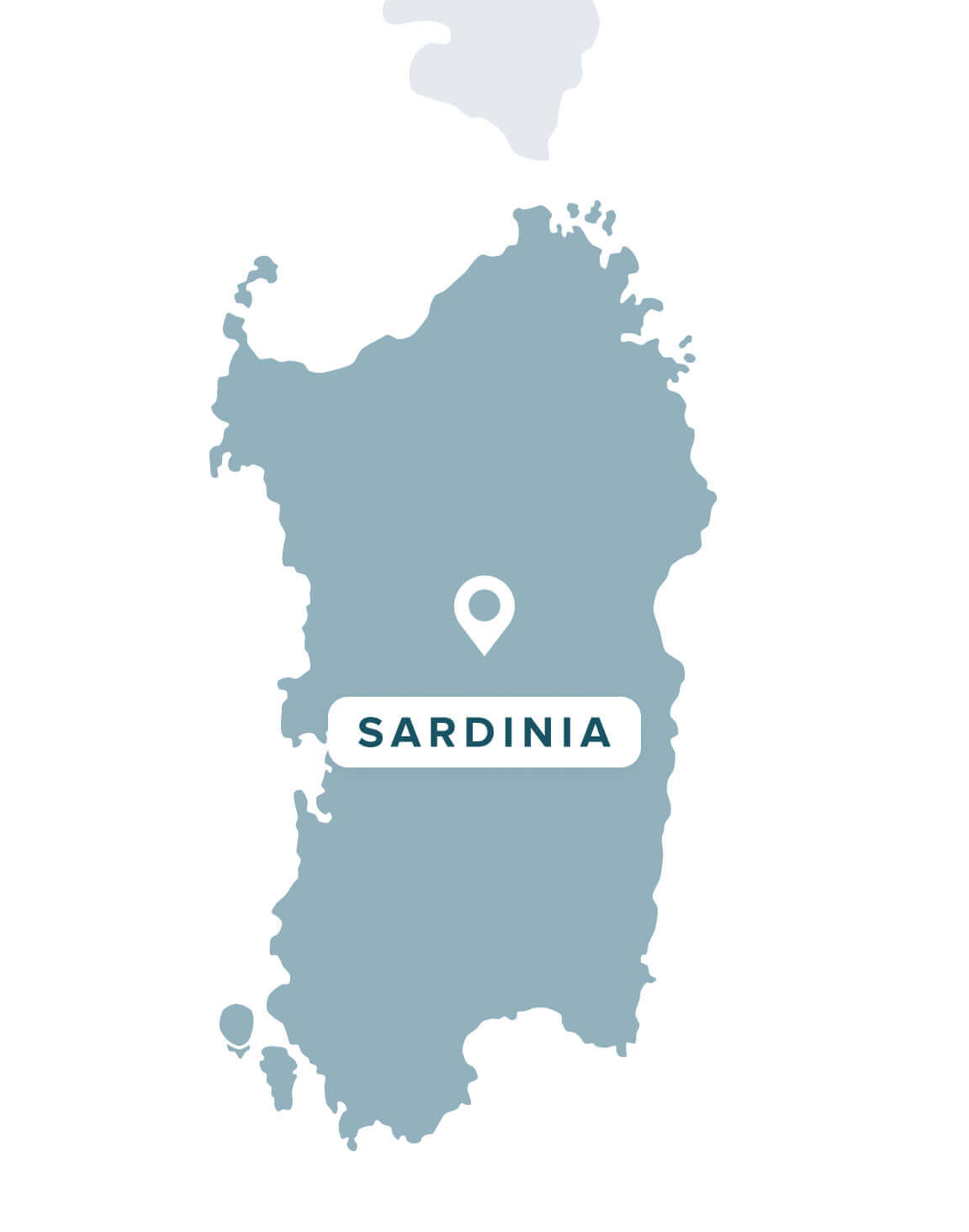 Over 6,000 routes under the mediterranean sun
Unlimited Cliffs For Unlimited Climbing
Access otherwise inaccessible places with a boat and ascend a jagged network of world-class crags Sardinia's endless coastline has in store. Climb some of the best granite, basalt, dolomite, and limestone in Europe.
Once you're done climbing cliffs set against a vivid teal sky, cool off with a dive, and soak up some sun on a nearby sandy beach.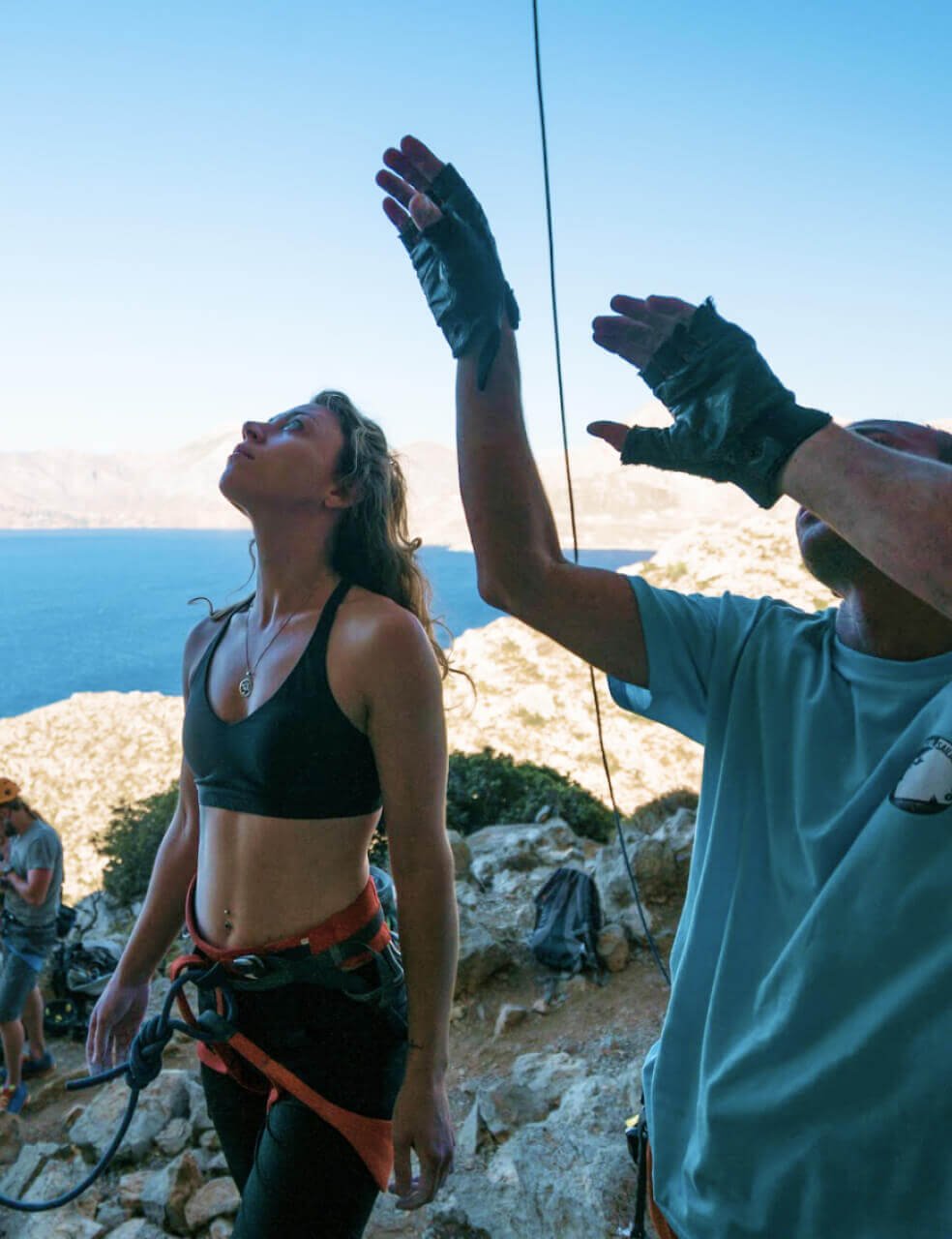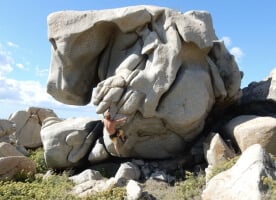 Routes For Every Taste and Skill Level
Your boat is a floating base-camp — enjoy absolute freedom and just drop the anchor once you find the cliff that looks just right for you. The sheer number of options is so big that you'll easily find the perfect route no matter your skill level.
In most cases, you won't even need shoes to reach the crag! For example, the gigantic monolith Pedra Longa offers 14 routes accessible from the sea and 20 from the beach!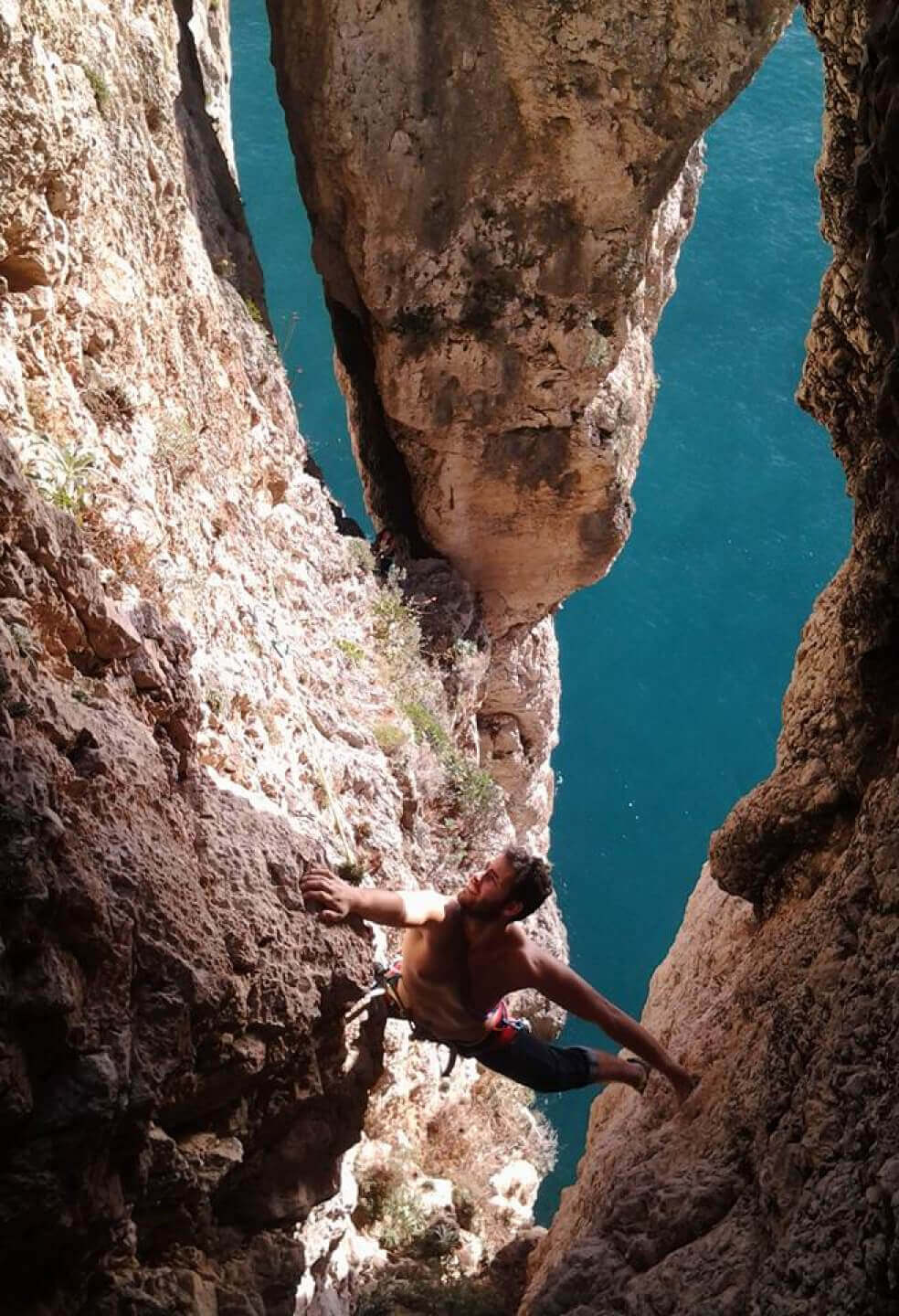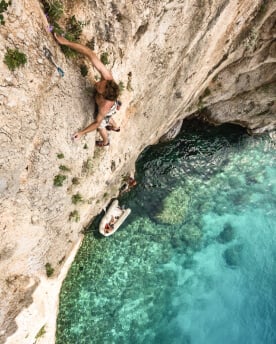 A myriad of opportunities along the coastline
Explore the coast on a floating base-Camp
Combine a tour of the island's coastline and smooth sailing with top-of-the-line climbing into one unforgettable experience.
A sailboat is the key for an adventure like this, providing unparalleled flexibility while moving efficiently and ecologically. While the boat will take you along the coastline and across the deep blue seas, a small dinghy will make sure you can reach all the tiny coves and hidden beaches along the way.
Dreamy sandy beaches give way to scenic climbs and geological miracles overlooking the water, while a comfortable boat and a cold drink await you at the end of each day.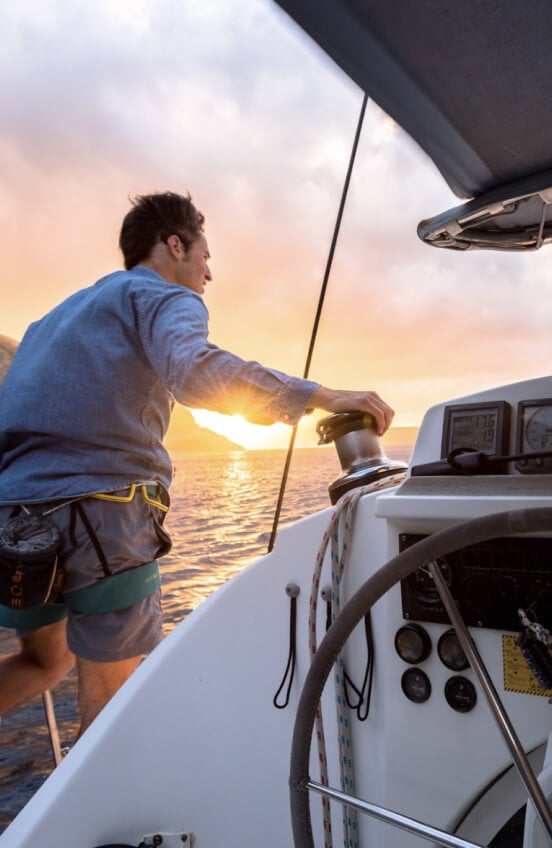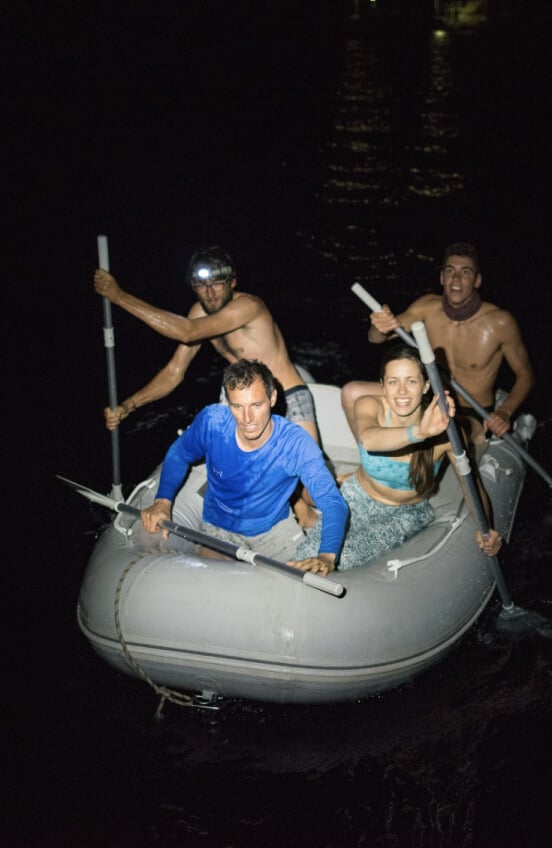 Your Home for 8 days
You will spend your week on a 45-foot Monohull or Catamaran sailing boat. This magnificent boat has 4-5 two-people cabins, a spacious living room, well-equipped kitchen, and a deck perfect for late night hang-outs. With her, you'll sail countless coves and experience the island the way it was meant to be experienced!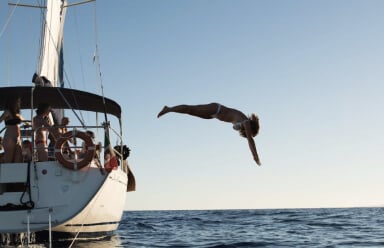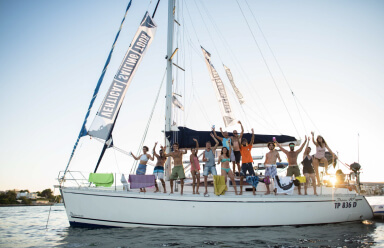 Experience life onboard
Once you come onboard, you'll become a full-fledged part of the crew. Everyone will have their duties and learn how to disembark, prepare a meal or reset the boat for sailing! Savor traditional Mediterranean cuisine and eat what you fish, and when everything's done, enjoy a nice cold beer with your crew.
Although you'll spend most of your days climbing, there are plenty of other activities waiting for you. Master the art of wakeboarding and learn how to walk on water or take part in your own crew Olympic games. Use your evenings to relax and party under the starry skies. Don't worry — you'll get plenty of rest sleeping docked in wonderful hidden coves of Sardinia.
Wakeboarding
Partying
Traditional cuisine
eat what you fish
unique climbing sites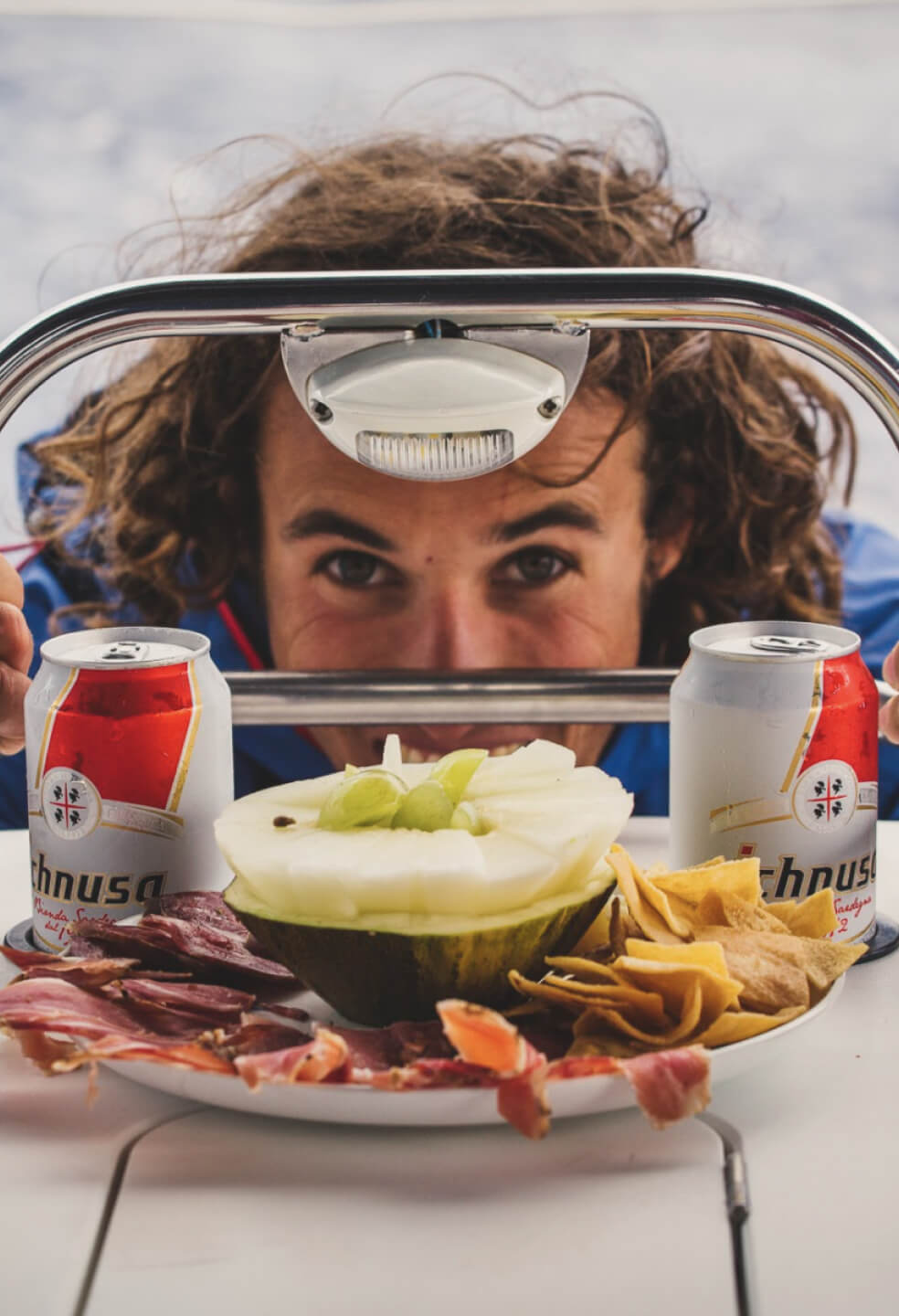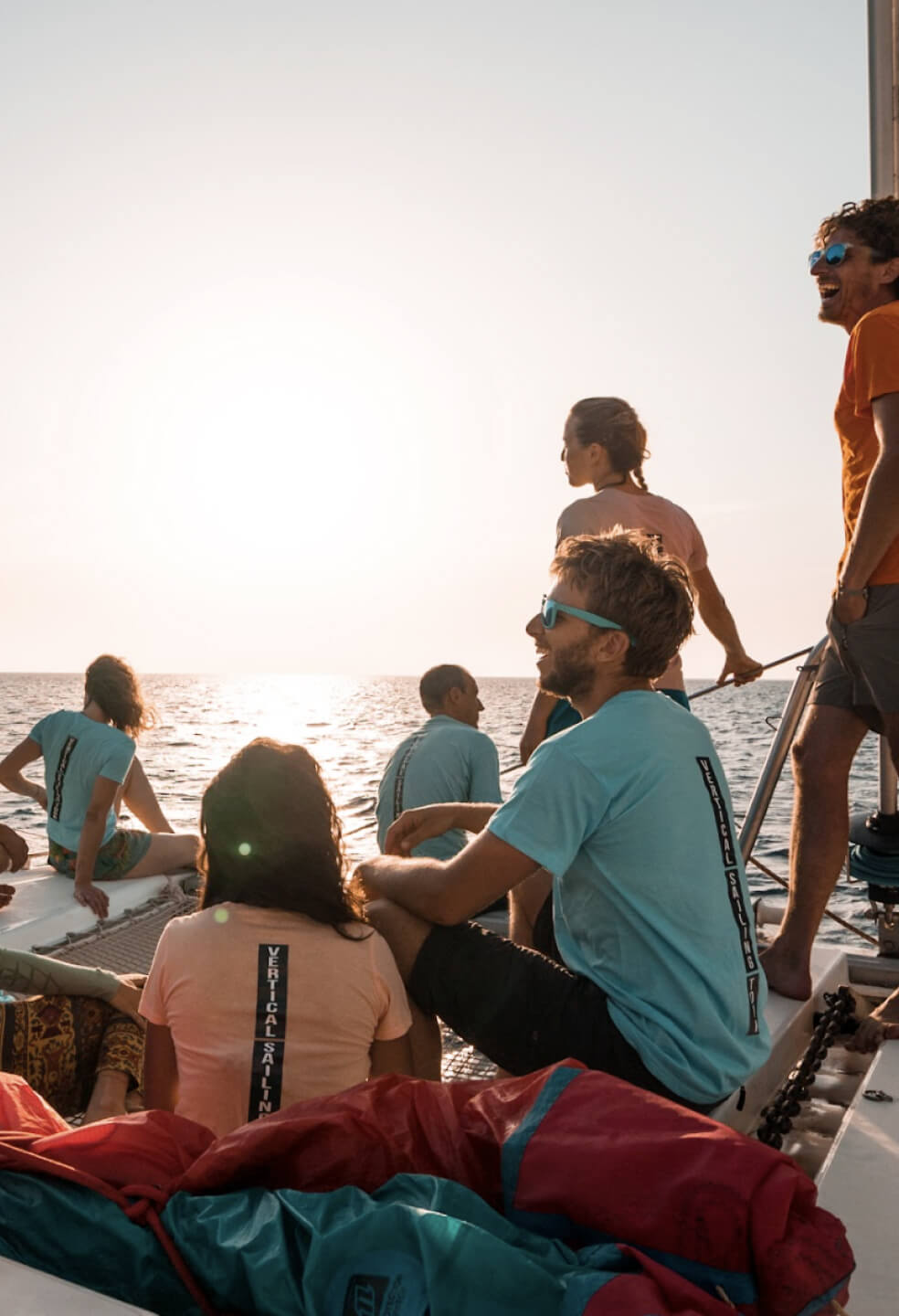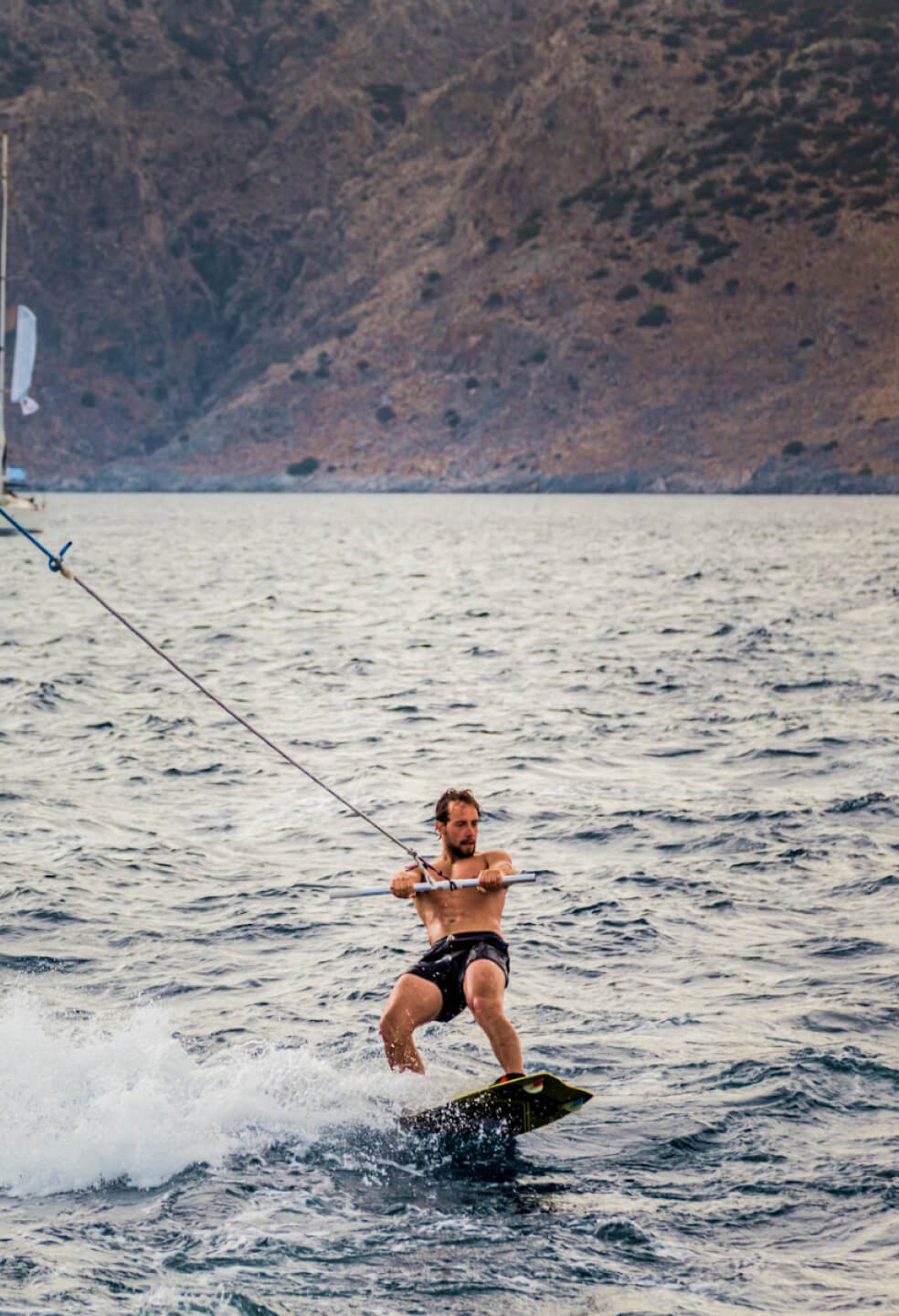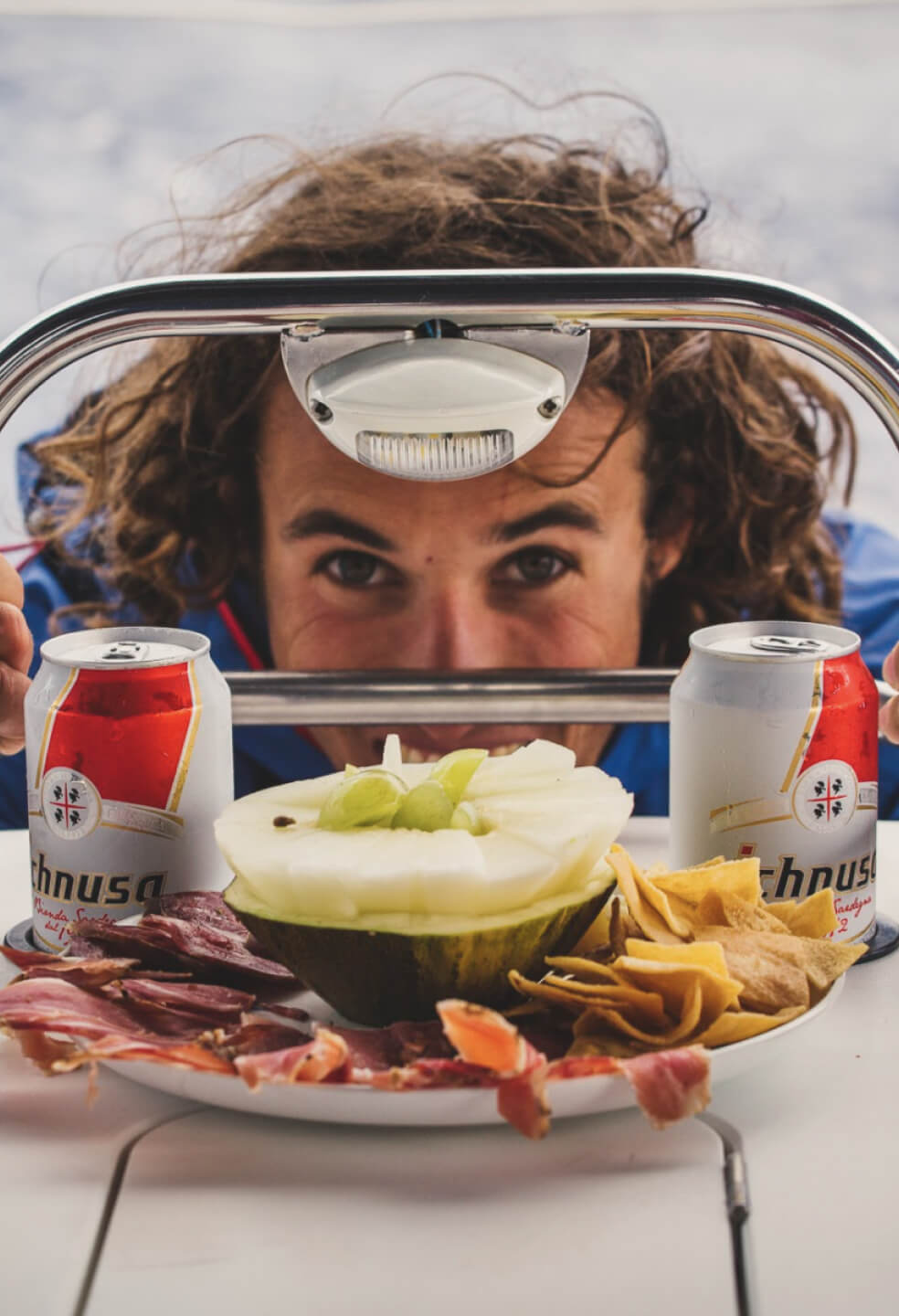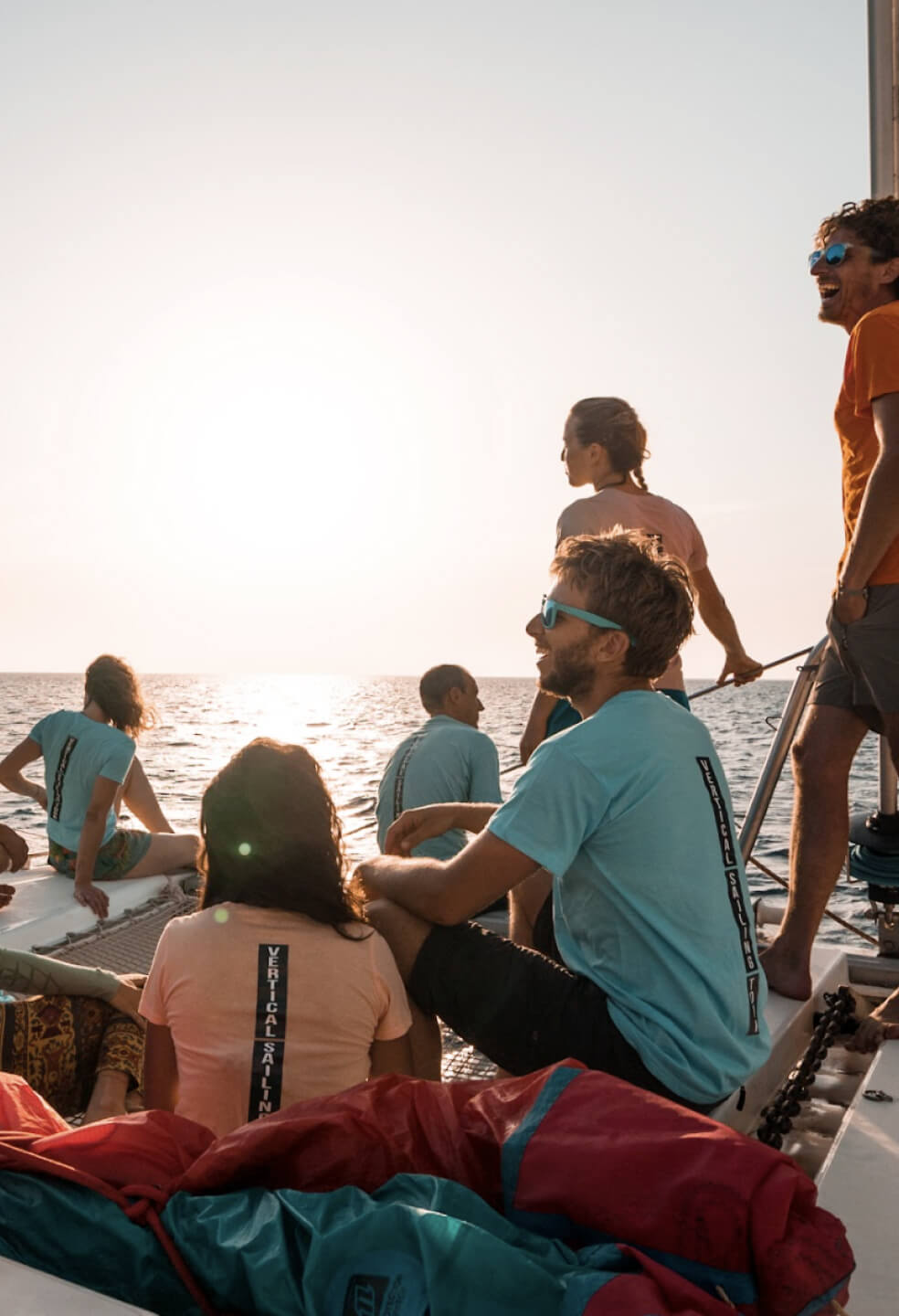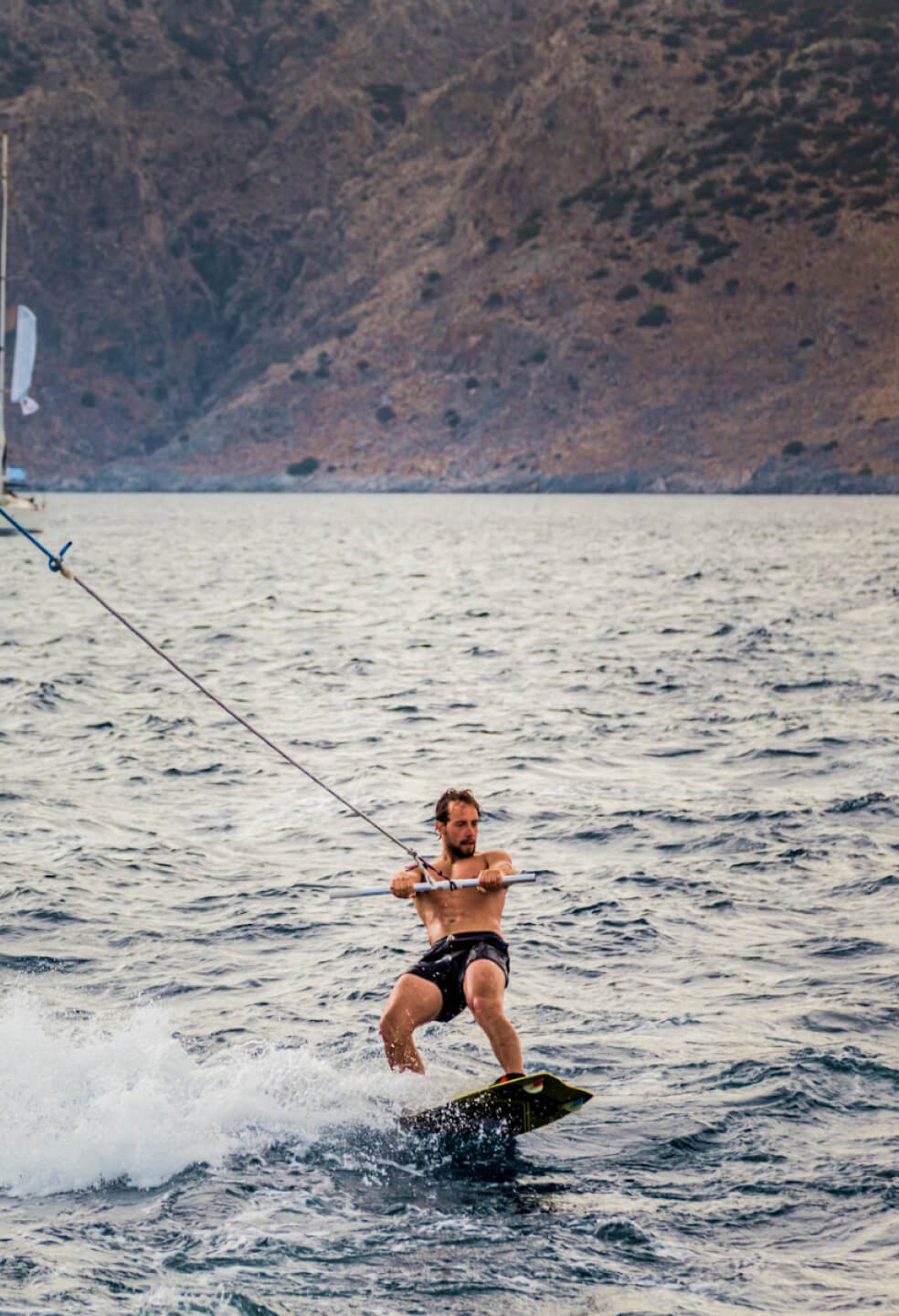 Your guides
Outdoor sports have been a lifelong passion for Lorenzo Pernigotti, certified skipper and head of Vertical Sailing Tour. His love of travel and adventure has led him to create his own unique trips that combine sailing and climbing in Europe's most beautiful destinations.
Alberto Trombetta is an UIAGM Mountain Guide and chief guide at Vertical Sailing Tour. From the dizzying peaks of Cerro Torre and Mont Blanc to the vast deserts of Saudi Arabia, he has traveled the world extensively in search of the perfect climb.
Your expert guides are passionate about outdoor adventures and experienced in sailing, climbing, having fun, and handling any medical emergencies. They will ensure you have the best experience possible on this experience of a lifetime.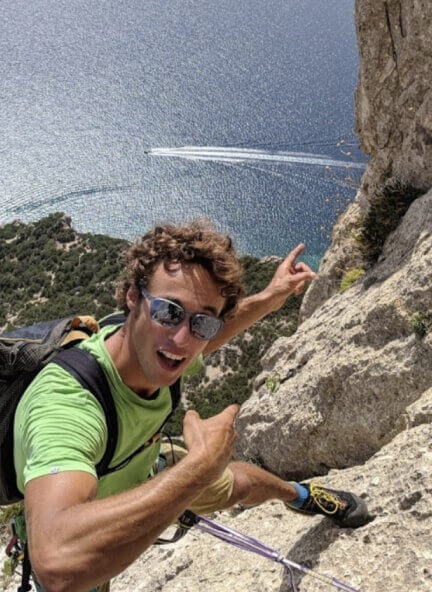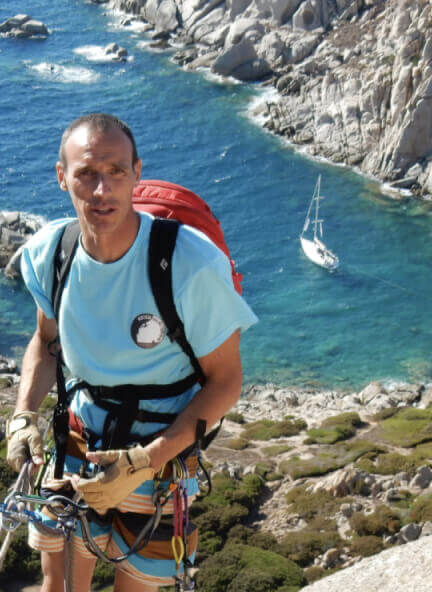 If you enjoy living life to its fullest, this is the adventure for you! Leave your expectations at home and enjoy the journey! Top-notch skippers and climbing guides made it a learning experience as well as an amazing adventure.
I would totally recommend the Vertical Sailing Tour experience to any climbers, from the most passionate and advanced to the beginners and the ones that are curious to discover this amazing sport in the best way possible, on a sailing boat ! The team is very professional but above all fun, the best mix to have an incredible climbing experience in the best corners of Europe !
This Vertical Sailing Tour is the best thing since sliced bread and cheese ! A true dream come true!! Well thought out, organized and truly Awesome. From start to finish, professional, easy to work with, Tony and Lorenzo went out of their way to accommodate my needs.
And seriously what better group of people could you want to hangout with?
Great Time, Great People, Great Tour! Lifetime friends are just waiting to meet you on this adventure!
The best adventure/fun/relax travel experience I've ever done. I traveled with Vertical Sailing twice, to Sardinia and Kalymnos and I think they'll remain as some of the best weeks of my life. Thank you captain Lorenzo (who is also an amazing chef and if you're lucky will catch a fish for dinner)!!
The idea of combining sailing and climbing together is brilliant…the nature always surrounds you, a real trip among nature and poetry! The staff is very competent, great food and lots of prosecco! A must do experience with the risk of not being able to live without it!
Couldn't ask for a better guide. Already looking to sign up for another adventure.
Unforgettable experience, everything thought through in detail, the crew – Albert, Gigi, Teo and Patrick – very attentive and available, excellent boat, very well accompanied climbs, food always available, and pleasant get-togethers on board. In short, it was worth every penny. Very happy with this adventure, which will certainly be the first of several. Manuel
My guide was Mark Puleio and he was over great