Discover the (Truly) Hidden Trails of the Icelandic Highlands
EPIC ADVENTURE WEBINAR BY &
Webinar is finished. Sign up to get the free recording.
The Most Epic Hiking Adventure You'll Ever Take
This webinar was presented on Thursday, May 27th, with AIMG Guide Alberto Ojembarrena in partnership with Condé Nast Traveler. 
The Icelandic Highlands are the most out-of-this-world place you'll ever step foot in. With landscapes straight out of a science fiction movie, it's like being transported to another planet. Local AIMG guide and photographer Alberto Ojembarrena will share all the details of hiking in this remote wonderland on some of the country's most spectacular and truly hidden trails.
This adventure begins in Reykjavík, remote journeying through Iceland's Highland region before linking up with the famous Laugavegur trail — known as one of the most beautiful hikes in the world — all while sleeping in mountain huts over twelve days. You'll hike past colorful rhyolite mountains, geothermal features, turquoise lakes, and bubbling hot springs, through black desert sands, secret valleys, and lava fields, to end in the green valley of Thórsmörk — the place that owes its name to the God of Thunder. It is truly the epic adventure of a lifetime.
If you've ever been wondering about trekking the wilds of Iceland, now's the time to find out.
WHAT YOU GET IN THIS ONE-HOUR SESSION
ALBERTO WILL SHARE
Breathtaking photos and videos from the Icelandic Highlands (Seriously, you have to see these to believe them!)
Overview of the classic Laugavegur trail, one of the most beautiful trails in the world
See impossible landscapes, river crossings, midnight sun & incredible terrain
Weather conditions in the Highlands: experience 4 seasons in just few hours
How to plan and prepare for adventuring in remote places and isolated areas like the Icelandic Highlands
All the info on weather, gear, logistics, mountain huts and getting around in Iceland
Other fun stuff to do near Reykjavík, including Icelandic games, hot natural pools and other trails worth exploring
LIVE Q & A SESSION
Alberto will follow up with a live Q&A session, where you can ask him anything you want to know about hiking the legendary Laugavegur trail or any of the hidden gems mentioned in the webinar. Get free professional advice from a AIMG guide who calls Iceland home.
After hearing Alberto's story, you'll be inspired to start planning your big epic adventure!
Webinar host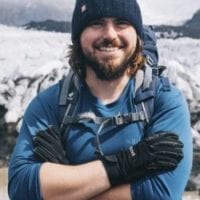 Alberto Ojembarrena
AIMG Mountain & Glacier Guide
Alberto is the owner of Amarok Adventures and has guided adventure treks in Iceland, Greenland, South America and Nepal. He has also worked as a documentary and travel photographer for international magazines. He has lived in Iceland since 2015, traveling the country discovering hidden gems and loads of adventure off the beaten path — always with his camera in tow.
Missed the webinar? We've got you covered.
Sign up and receive a free recording of the webinar to watch on your own time.
By signing up you will also subscribe to the 57hours newsletter. You may opt out anytime.