What I Discovered on an Iceland Volcano Hike
Wait, what's a rock climber—and an avid non-hiker at that!—doing in a desolate Icelandic wilderness packed with volcanoes, lakes and deserts? The answer: chasing an emerald vision through fire and ice.
Captain Ahab has his white whale. I have my green mountain. Full disclosure: as a climber of 18 years, I've never been much of a hiking guy. Still, in my mind I have this vague bucket list of places I'd like to visit, and for the longest time Iceland, with its volcanoes and lava fields, was on it. Now, I'd be lying if I said I had anything more than a cursory knowledge of this island country. I had the basic touristy details down (perks of the job) and I'd seen the show Vikings—but that was the extent of it. Something drew me to it nonetheless. Iceland held a uniquely mysterious allure, something altogether different from any other location in the world. I knew I would visit this strange place one day, but I didn't dream it would be so soon. Frankly, I blame Alberto for everything. Him and his damn photos…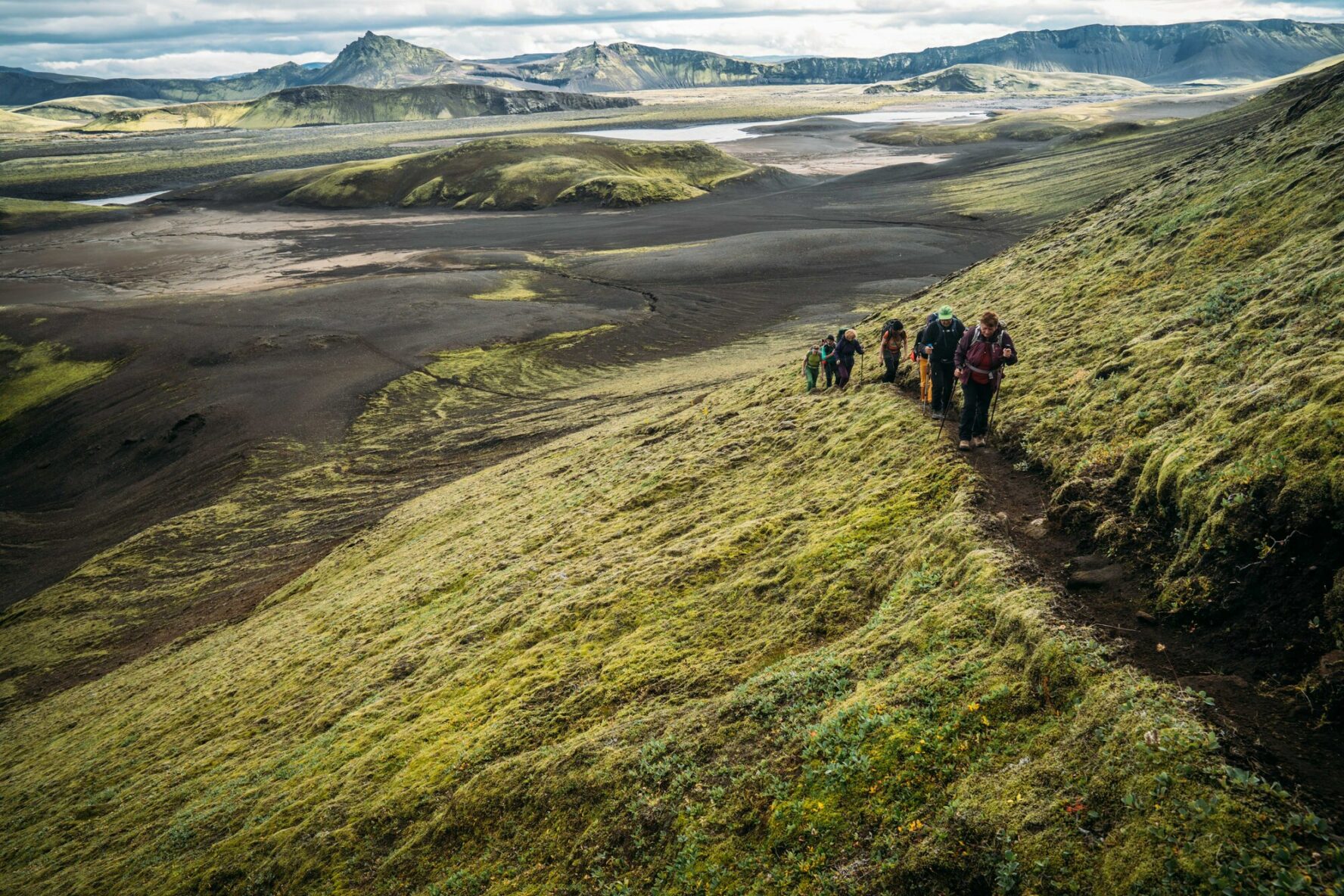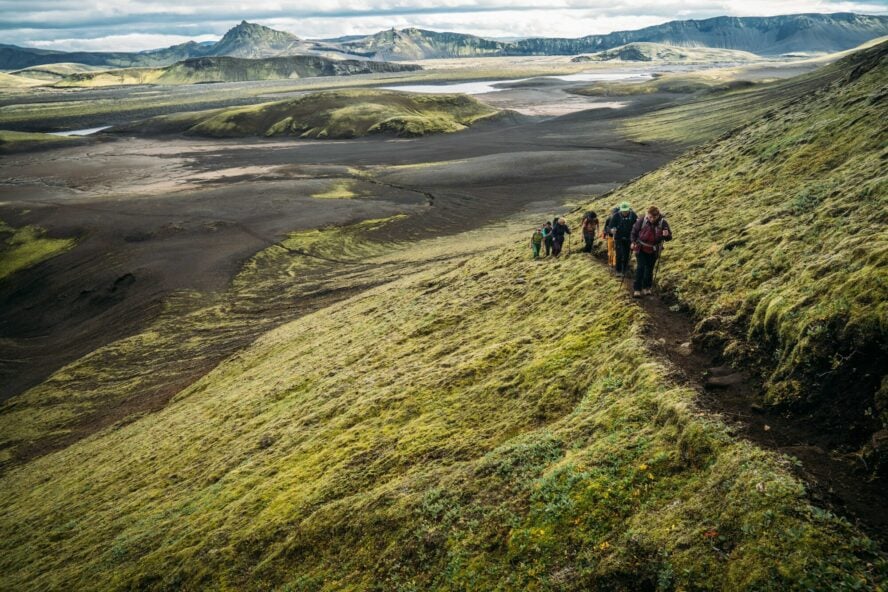 Pros and Cons of hiking on an Iceland Volcano
A hike through Iceland's volcanoes and fantastical terrain will make you second-guess reality
Meticulously crafted hidden trails through uncharted territory
Comfortable, hassle-free and well-organized from start to finish
Icelandic weather is as fickle as the will of the gods
Die-hard hikers won't break much of a sweat here
What Do They Say About Pictures and Their Word's Worth?
Last year, 57hours organized a
webinar
held by Reykjavík-based AIMG Guide Alberto Ojembarrena, in which he talked about his 12-day hiking trip through the
hidden trails of the Icelandic Highlands
. Right off the bat Alberto won us over with his warm, soft-spoken demeanor, but he proceeded to sweep us off our chairs by showing us image after image of the most unbelievable landscapes on Earth. As it turned out, Alberto is also a photographer.
A damn good one
at that. As the relentless stream of mouth-watering vistas was turning my brain to mush, a single shape cut straight through the sensory overload. The photo depicted a green mountain rising out of a boundless black plain, its symmetrical cone radiating intense, bewitching light. "Impossible", I thought. "There's no way this is real." As Alberto went on with his presentation, my mind was still transfixed.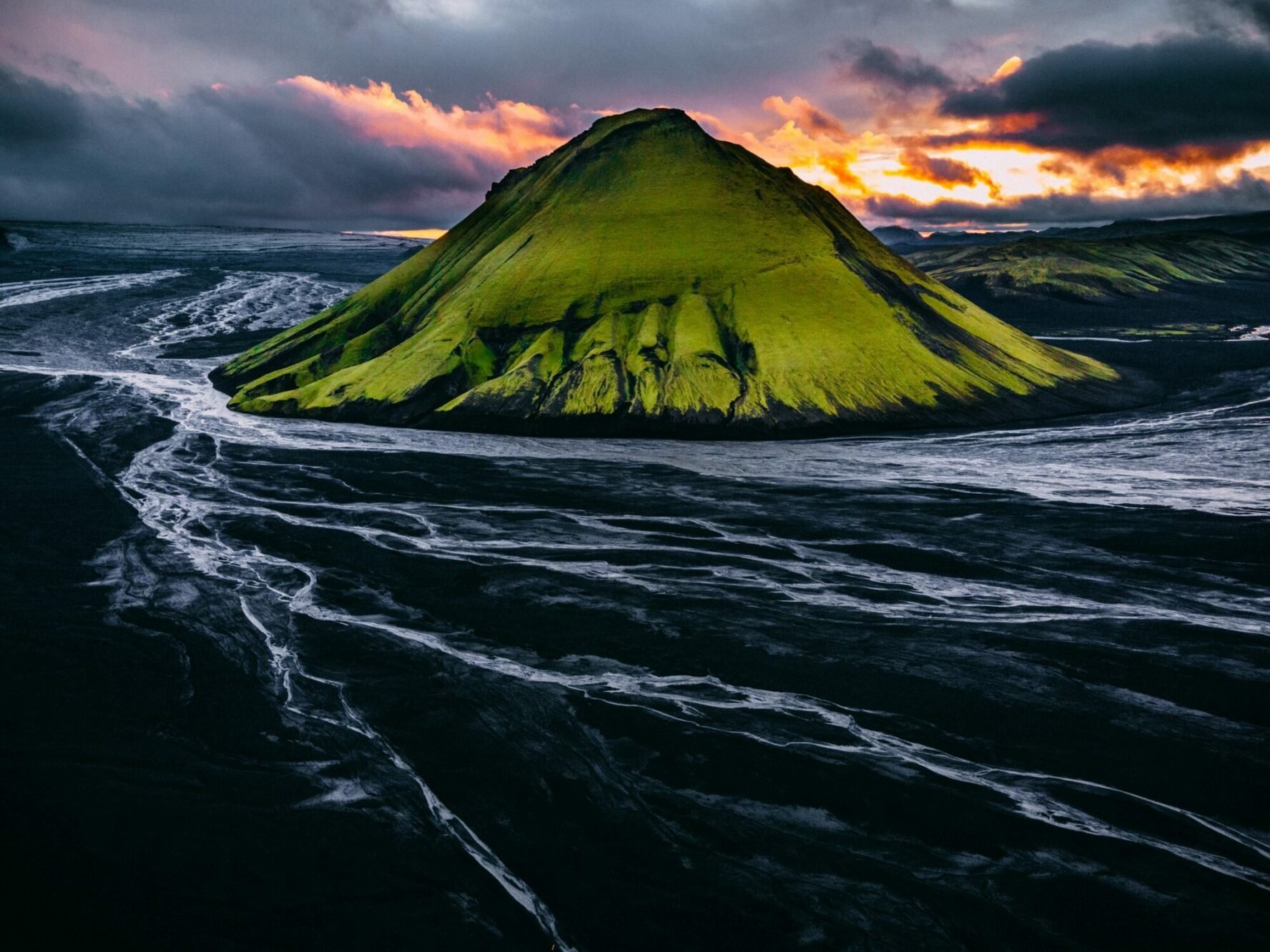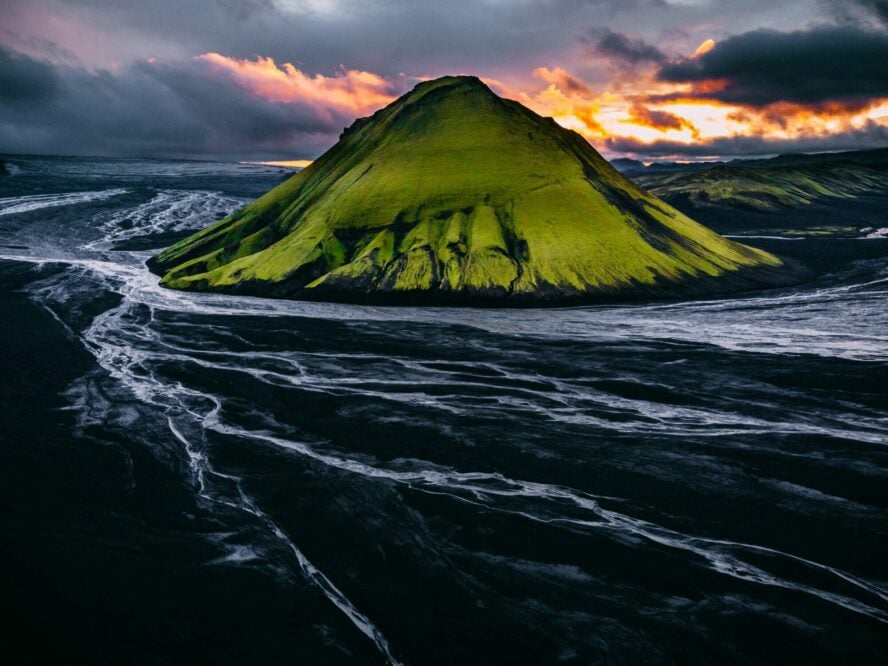 Months went by and the world was brought to a screeching halt by the Covid pandemic. Tours ceased and many of the guides we work with were on deck for an uncertain future. About a year later, when things started opening up again, we reconnected with Alberto and started chatting about another one of his
Iceland trips
—an 8-day journey combining
driving and hiking through uncharted territory
. All of a sudden, an electric green silhouette sprung up in my mind. Carried forth by 4WD we could hike among Iceland's volcanoes and otherwise inaccessible trails—this seemed like just the right opportunity to visit the island. Without hesitation I phoned my girlfriend, Ana, and we booked a flight that same day.
Our Three-Day Pre-Adventure: Unguided and Misguided
The Land of Ice and Fire… and Fog?!
Per Alberto's recommendation, we came three days earlier to check out Reykjavík and do some exploring of our own. The moment we—a couple of underdressed, volcano-seeking, sun-loving tourists used to Croatia's mild climate—stepped off the plane, we faced the harsh reality of Iceland's weather. Cool gusts of wind sent rain flying into our windshield as we left the somber airport. On the road to the capital, the scenery on both sides was enveloped by an impenetrable mist. They said this was the
best time to visit Iceland
, but maybe this wasn't going to be the holiday we were hoping for. Vagaries of weather be damned, we weren't going to sit around waiting for the tour to start. The next day we wandered around Reykjavík, sightsaw and took photos like all good tourists do. A particular standout was the Hallgrímskirkja, Iceland's tallest church and, judging by its architecture, almost certainly a top-secret space shuttle waiting for lift-off. We also made another discovery: it turns out Icelandic people's skin is made of sheet metal. Parents were sauntering around with their kids in short sleeves like it was nothing! Freezing in our jackets, we hurried past them to stay warm.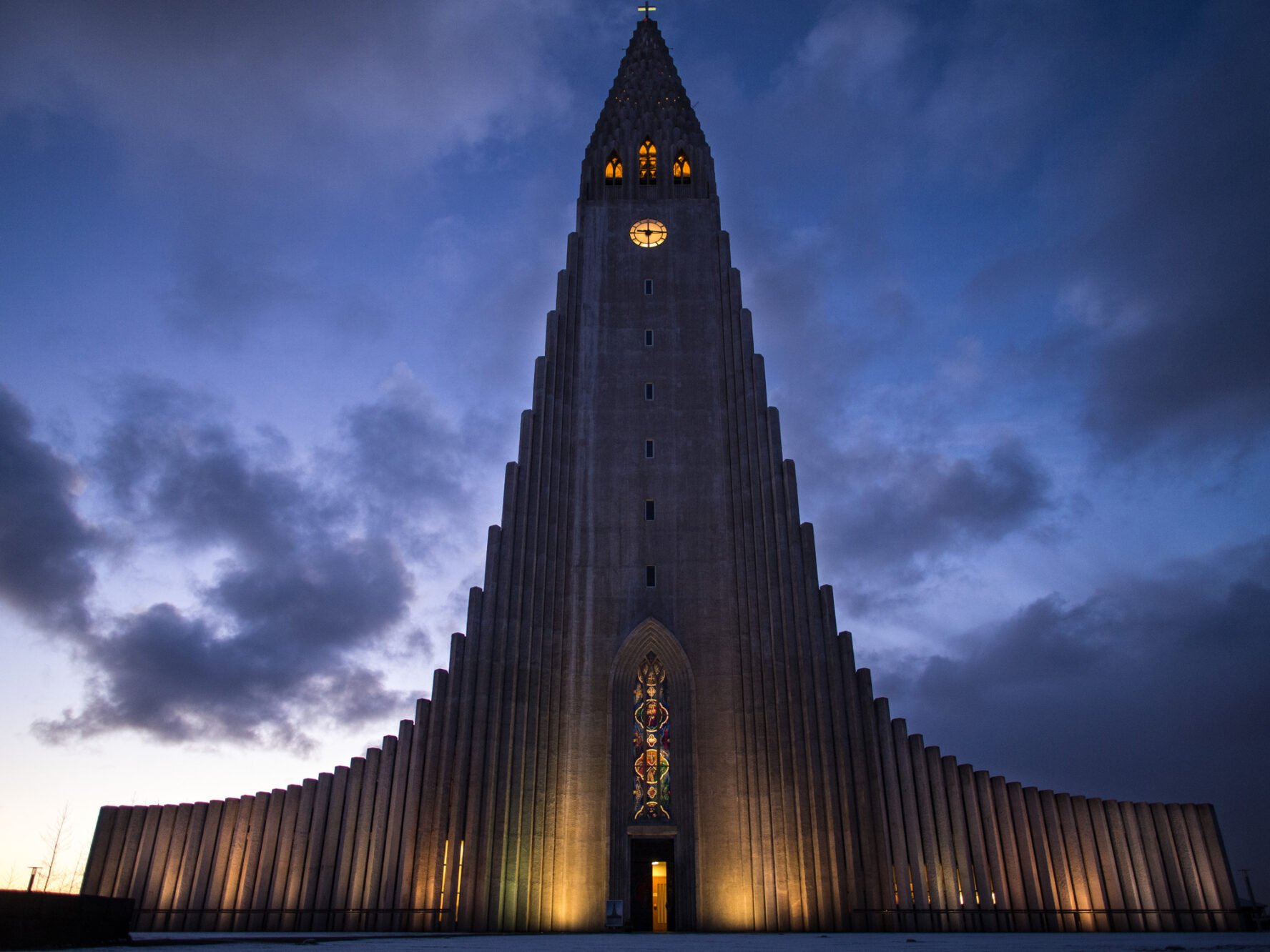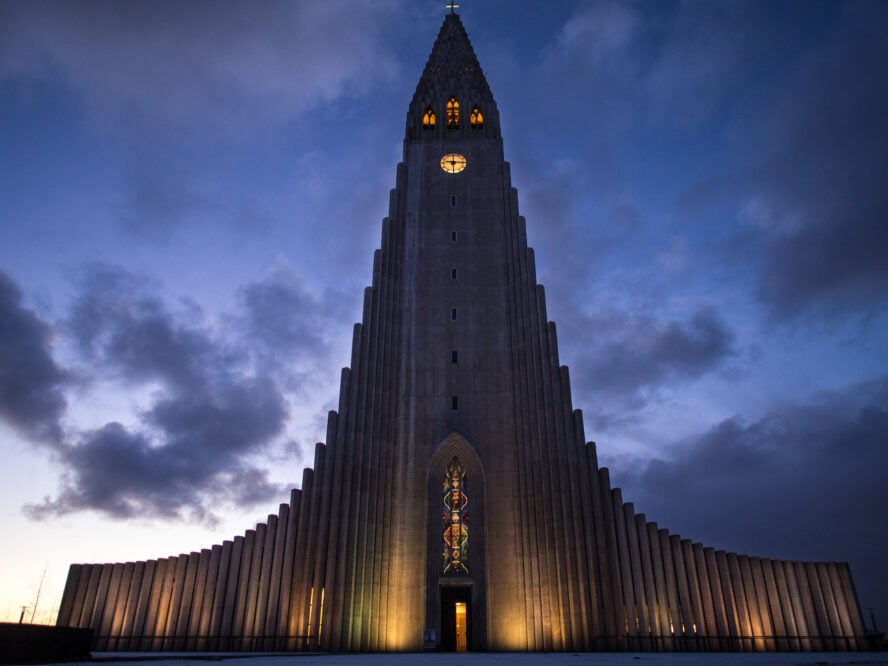 A feast for the eyes right outside the capital
The real excitement came after we left the city. Alberto had pitched us a handful of spots near Reykjavík, so we rented a car and set off on our merry way. Before long, modern construction melted into wild landscape. Everywhere around us plains, mountains, lakes and beaches spread into the horizon. The gloomy, dark terrain interspersed with resplendent blankets of moss felt soothing and foreboding at the same time. In March 2021, Fagradalfsjall erupted for the first time in 800 years. This flat-topped volcano 40 kilometers from Reykjavík spewed what looks like a fresh mat of lumpy jet-black plastic over the Reykjanes Peninsula. As we approached the lava field, the acrid smell of sulfur filled our nostrils. Everything fell silent. Even the roaring winds seemed to relent near the fiery crater. Before us was an unstoppable force of nature slowly shaping the terrain, indifferent to small human concerns. This moment marked the turning point; a switch went off. I had to know all of Iceland's secrets.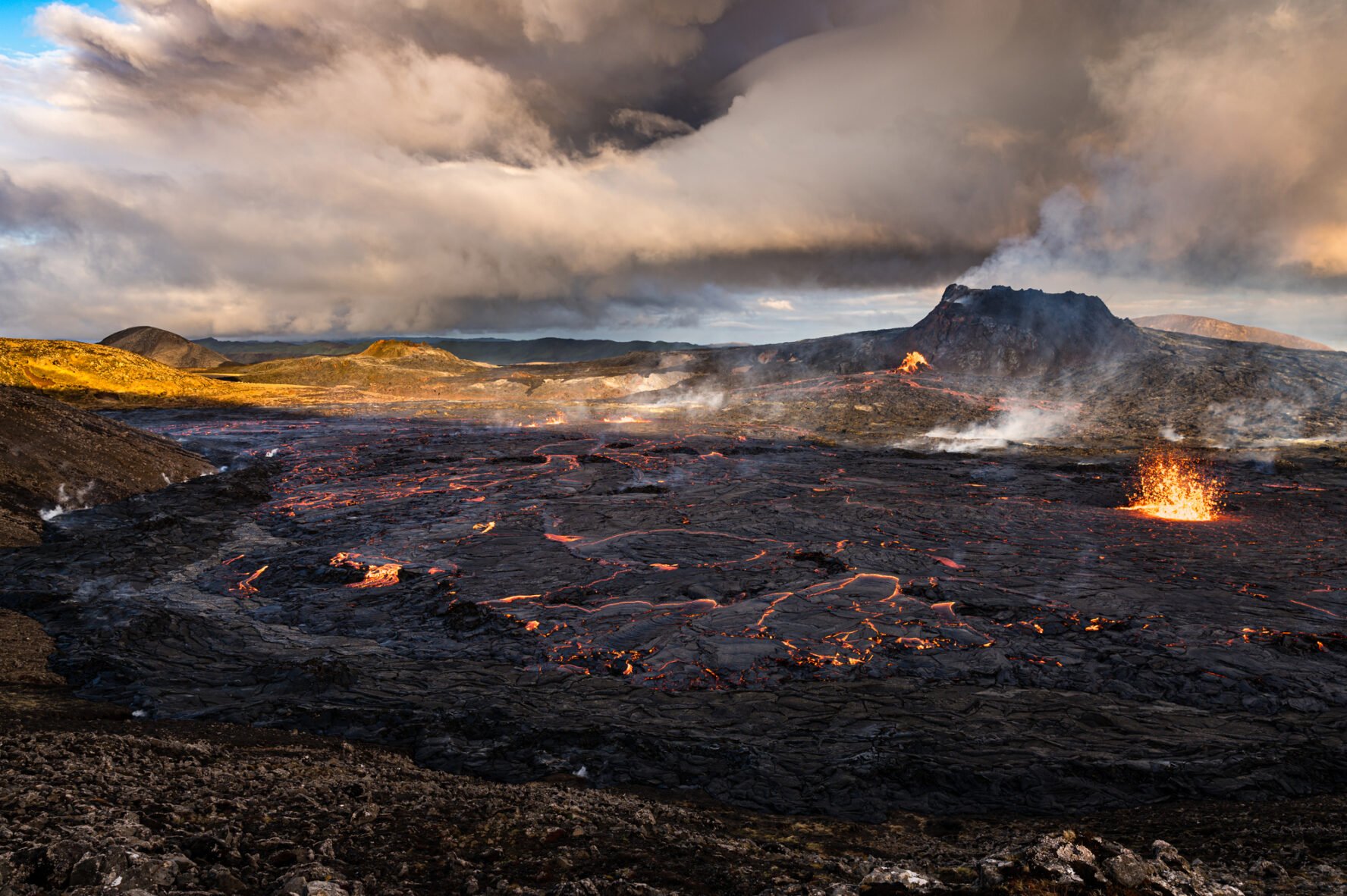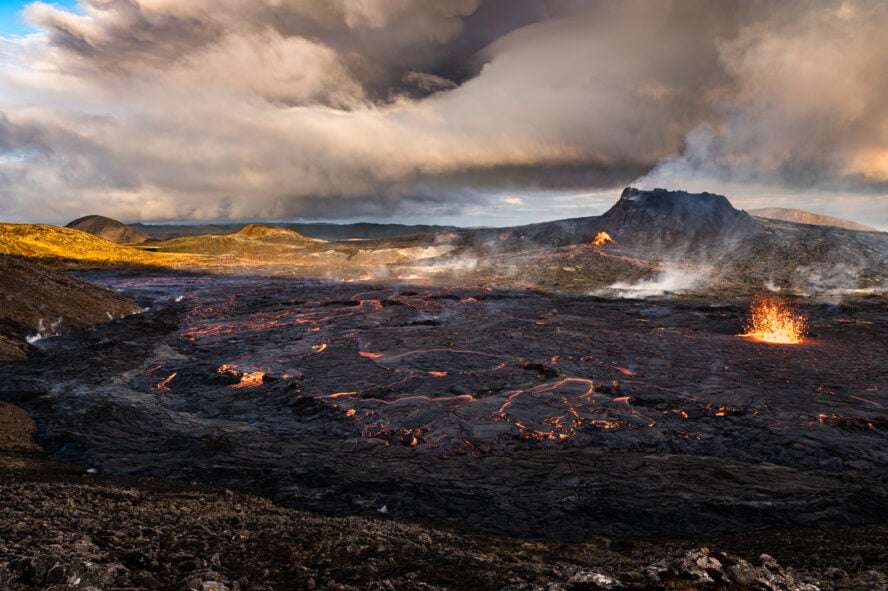 The Real Journey Begins: Iceland's Isolated Trails and a Hike to the Volcano of My Dreams
Ana and I wondered if anything could top all that splendor. Little did we know that the best was yet to come.
Day 1: Getting to know each other in Base Camp Midgard
Our group met up in Reykjavík, where Alberto and his partner, Mónica, picked us up in sleek 4x4s with tires the size of satellite dishes. We split and set off for a small town called Hvolsvöllur. Right from the get-go we were treated to the full Alberto special—jokes, stories from his
trips on the Faroe Islands
and
the Annapurna Trail in Nepal
, fascinating facts about Iceland's geography, history and folklore. Soon we arrived at Midgard Base Camp, an abandoned cement factory remodeled into a hostel and restaurant. I have to be honest with you: I was skeptical about this trip. Having never gone on a guided group tour before, I wasn't sure what to expect. Spending a week with complete strangers, hiking, dining and sharing lodging—this was a whole new experience for me. But that night my hesitation evaporated over dinner.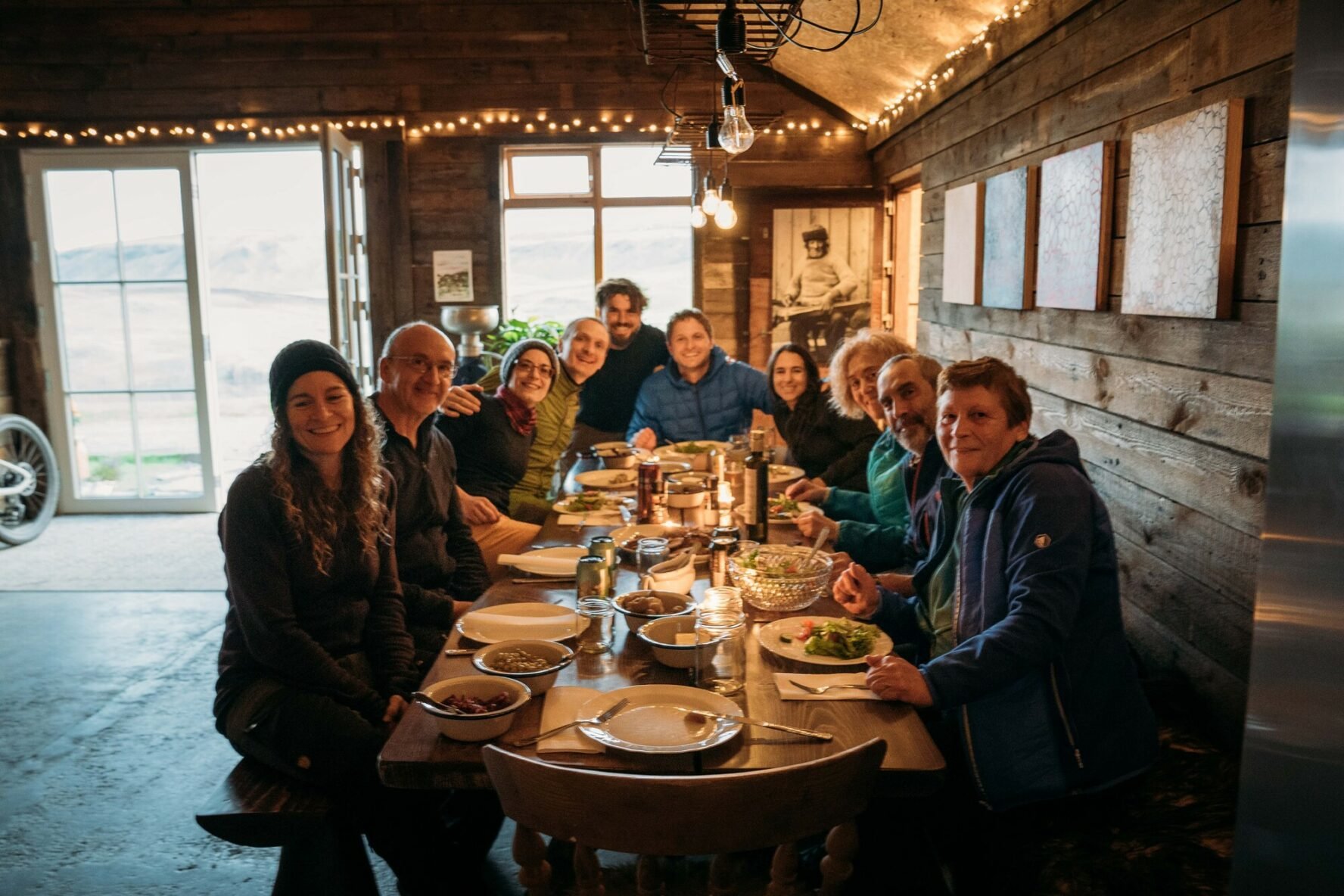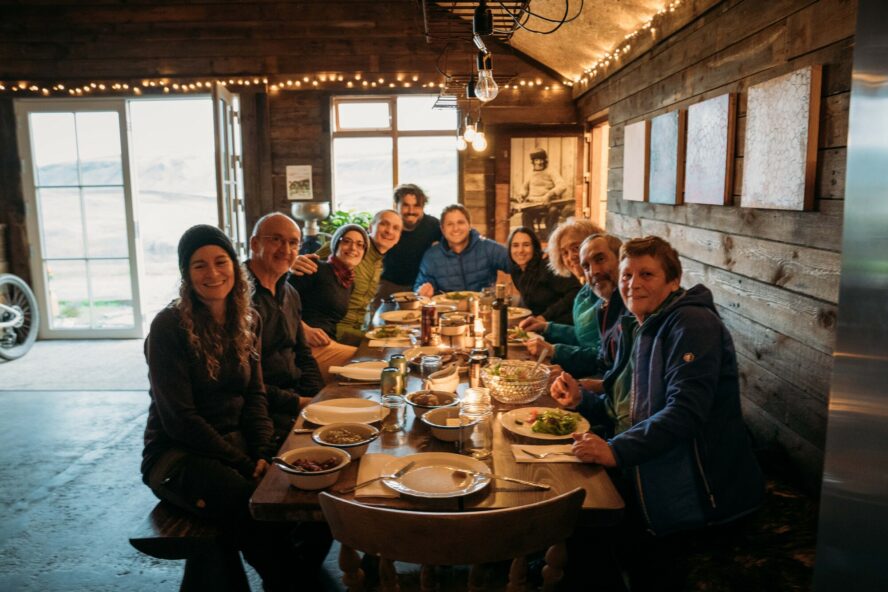 Day 2: Entering the rabbit hole of the Icelandic Highlands
In the morning we began our journey into the Icelandic Highlands, where most
hiking in Iceland
takes place. It's a largely uninhabited plateau in the island's interior filled with ashen deserts and colorful volcanoes. The Highlands are normally off limits to traffic for safety reasons, but our 4×4 glided over the barren terrain without a hitch. In Sigöldugljúfur, Iceland's Valley of Tears, dozens of waterfalls pour out the walls of a small canyon. Black rocks, vibrant green moss and turquoise water weave into a tapestry of sights and sounds. There's a peculiar thing that happens to everyone who comes to Iceland. Faced with the island's overwhelming beauty, people turn into frenzied photo snappers. That's what happened to us. I guess it's an instinctive reaction to the holy-cow-how-is-this-even-possible kind of sights we were witnessing. Either you fall to your knees and cry or you're thumbing a hole through your device of choice in a frantic bid to preserve the moment for eternity. But it's no use. At one point even Alberto, whose own landscape photography is a marvel, said: "Images don't do Iceland justice." And it's true—not even the finest lens and artistic eye can capture the scale of what you're seeing here.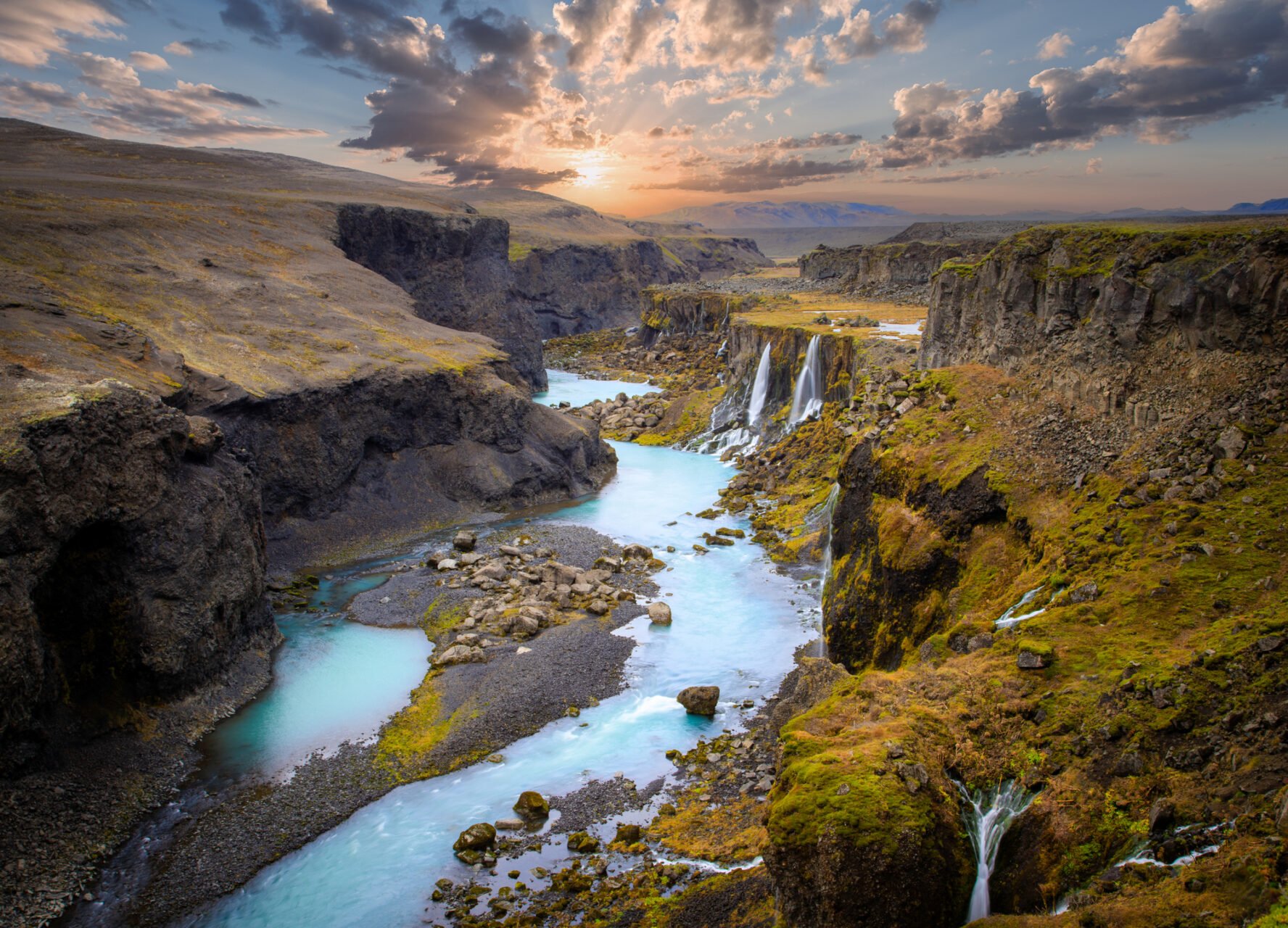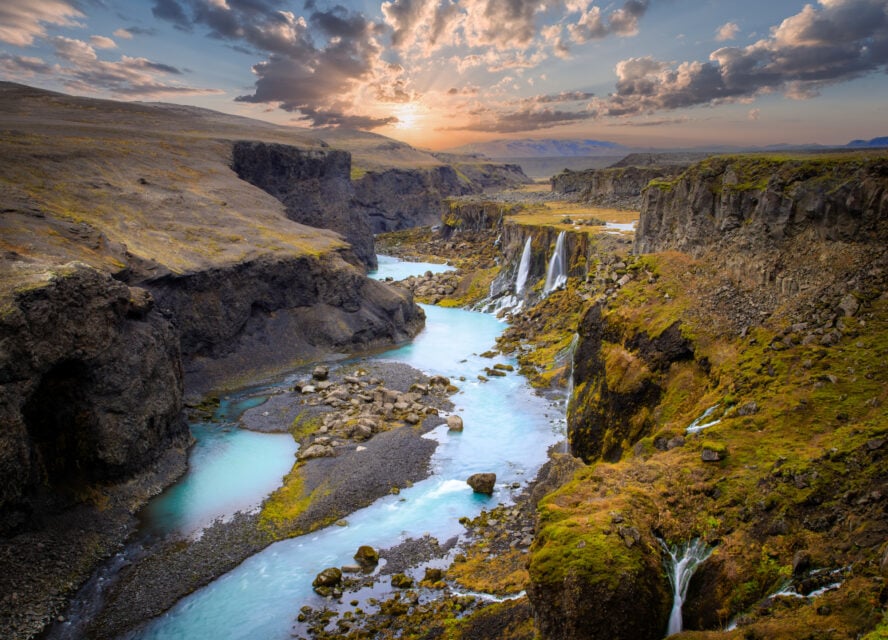 Misty-eyed, we said our goodbyes to the Valley of Tears. We continued riding through the impossibly diverse terrain, stopping for short hikes and new photo sessions every now and then. This day encapsulated the strengths of the trip—the unrestricted freedom to access even the most remote, inhospitable terrain without the added burden of a heavy load strapped to your back. Around midday we reached
Landmannalaugar
, the start of the
famous Laugavegur Trail
. Like the
hiking in Thorsmork
, this area is only accessible by car in the summer months. We spent the rest of the day going on one unreal expedition after another: a hike on Iceland's many-hued volcanoes, mountains made of hardened ash, past dizzying lava cliffs and spewing geysers… I felt like Alice after stepping through the Looking Glass. We even had the chance to soak in a geothermal lake surrounded by mountains and sheep peacefully grazing next to our clothes.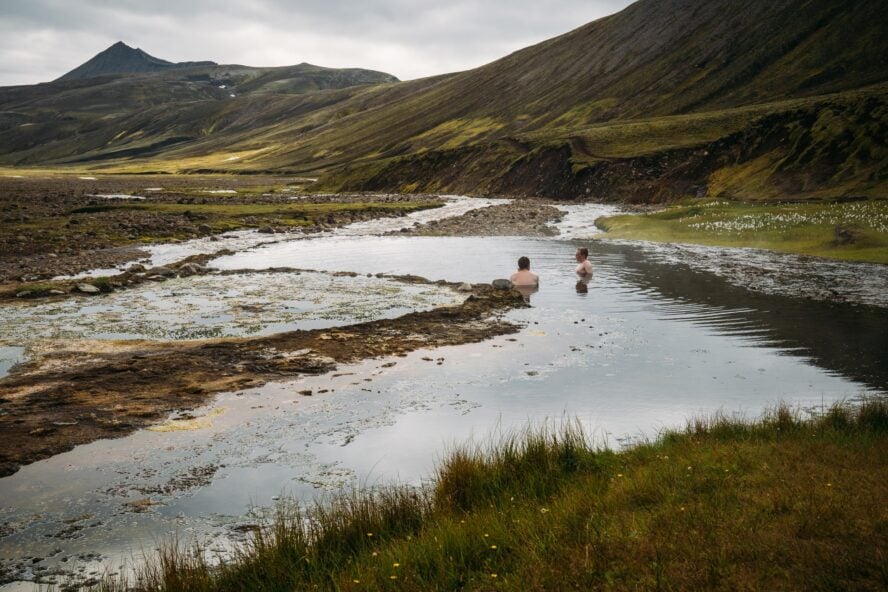 Day 3: Catching a snake by the tail
Staying true to its name, this bit of
Laugavegur
is as touristy as
the Isolated Trails of Iceland
get. Alberto and Mónica worked hard to craft a true uncharted adventure and it shows. The third day had us driving towards Langisjór, the longest lake in the country. We hiked up the Loki-Fögrufjöll volcano to see the lake coiling like an enormous snake through the dramatic landscape below us. I still remember the striking scene of Mount Sveinstindur's dark figure towering over it like a predator in waiting. That's the thing about
hiking in Iceland
—it's never strenuous, but it's always immensely rewarding. Back at the hut we would recap the day's events, make plans for the next one and, most importantly, enjoy a hearty meal prepared by our caring guides. For the entire duration of the trip, Alberto and Mónica made it their mission to keep the fun going and the conversation flowing. Whenever we would pass by an interesting location, Alberto would share its name, give us a piece of its history, or explain its role in Norse mythology. It always felt like being in the hands of an expert. You could clearly see the respect he had for the island.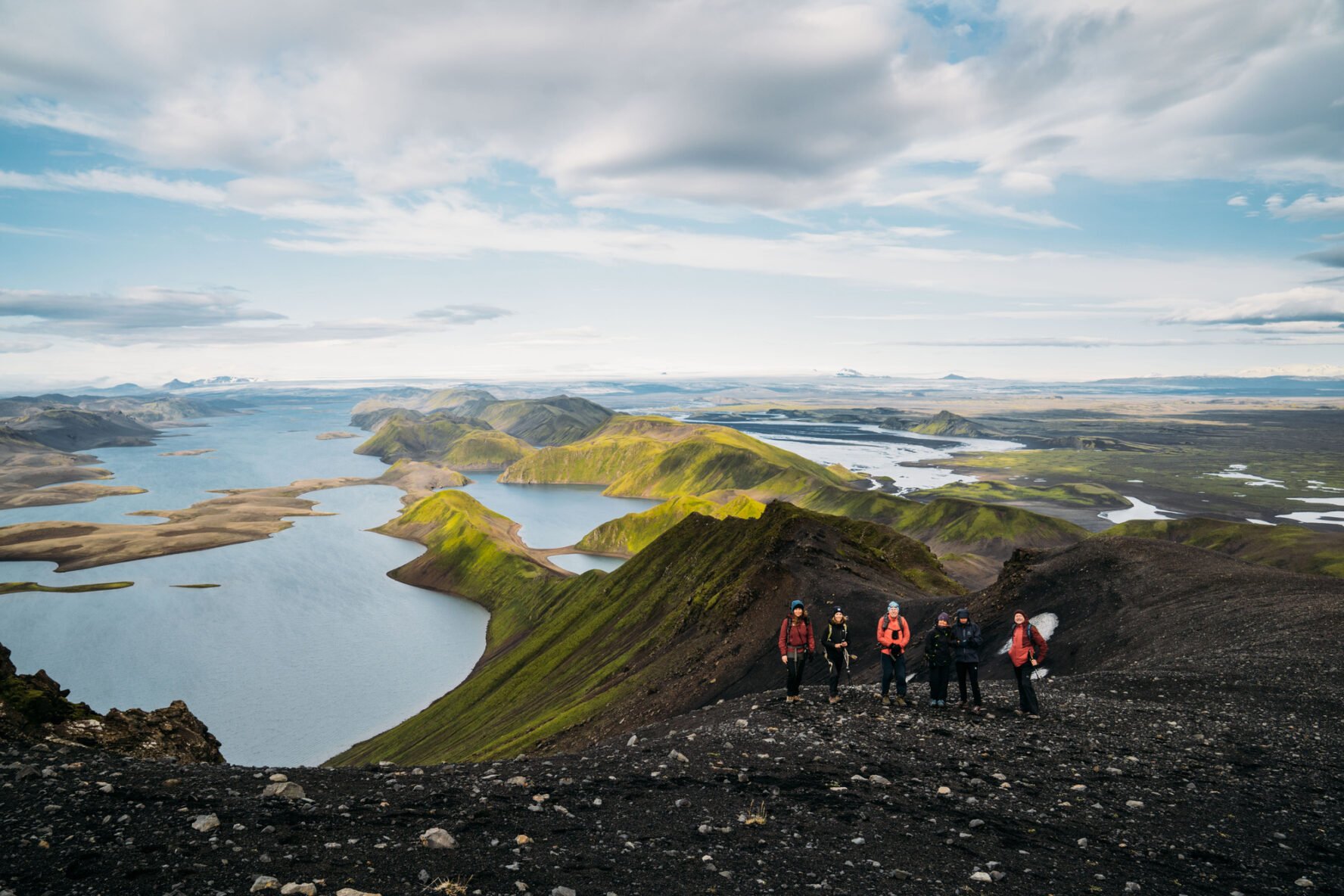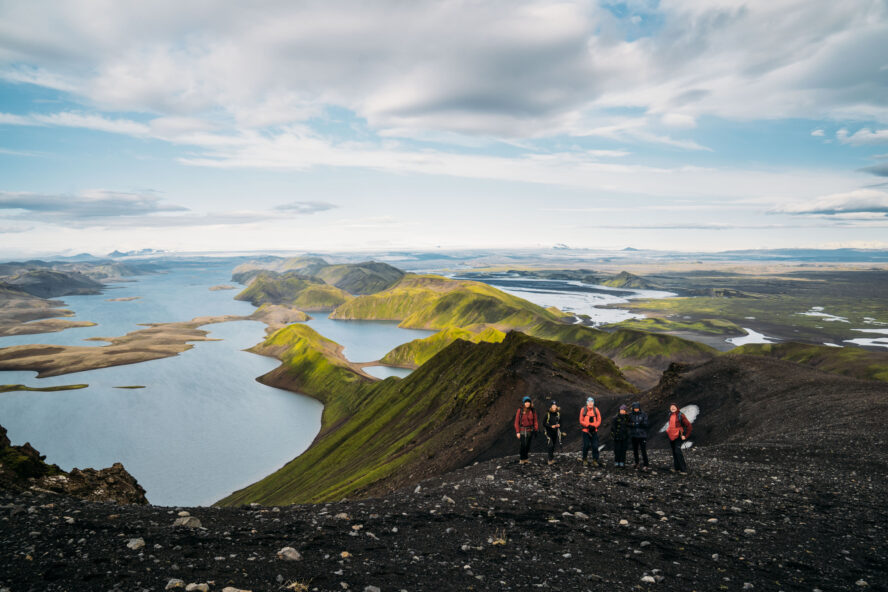 Day 4: At a moss for words
So far our trip was nothing short of amazing. I would wake up every morning and wonder if the magic would last for another day, and Iceland kept pulling another ace from its sleeve. Hopefully my green mountain was also stashed somewhere in that deck. This might sound odd, but one of my favorite things to observe was the moss. I learned from Alberto that there are over 600 types growing in Iceland, all of them carefully protected. Tourists are routinely warned to stick to the beaten path and not to touch these sensitive plants. Some of the moss fields I've seen still carry the scars of footsteps left half a century ago, a poignant reminder that nature's memory far surpasses our own. Continuing the streak of pleasant surprises, day four of our trip was reserved for a new activity—biking. Alberto and Mónica took us to a private sheep farm, a stupendously large, enclosed area spanning hills, canyons, rivers and waterfalls, where our friendly hosts had prepared our bikes. A simple day of riding through the varied terrain came as a refreshing change of pace.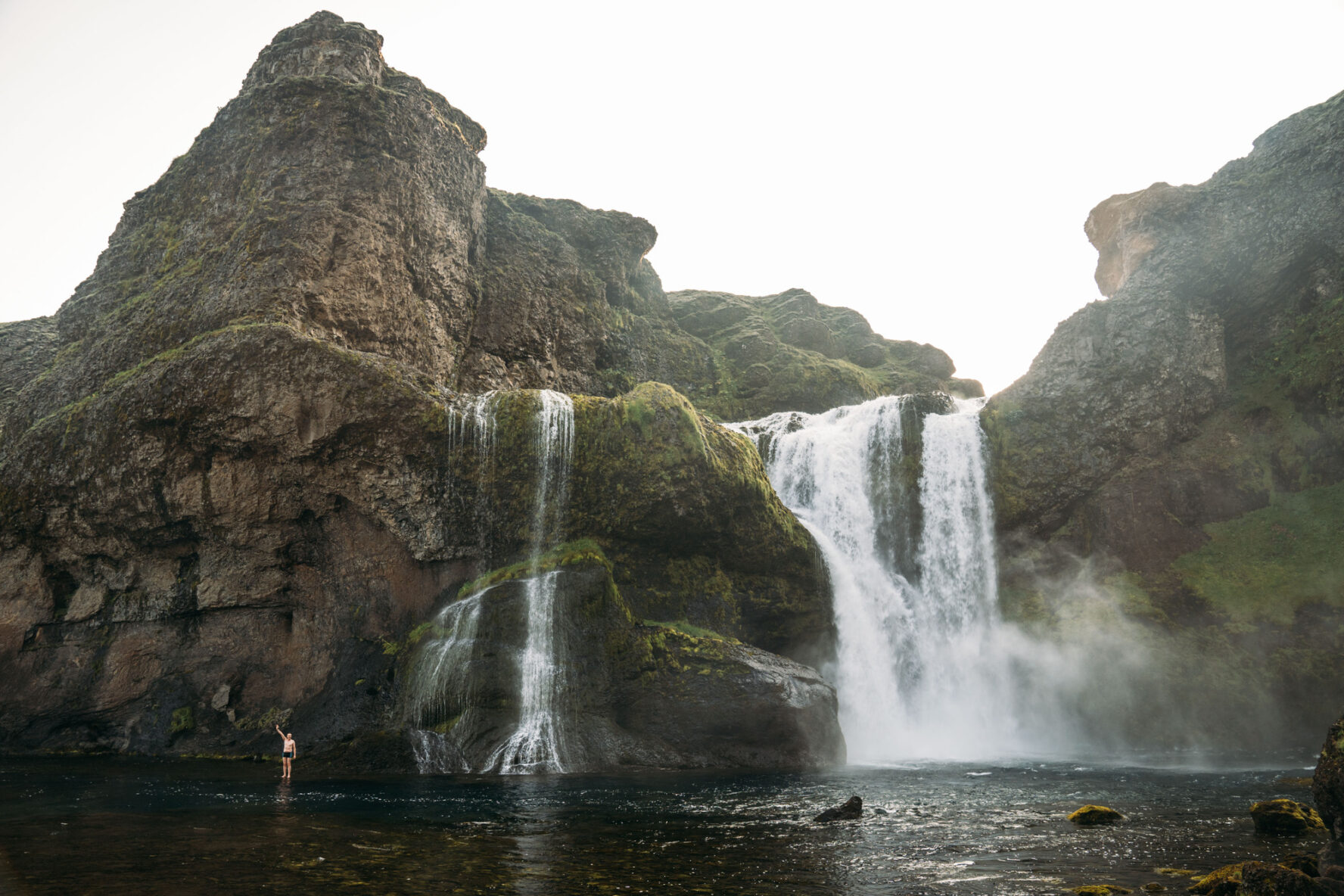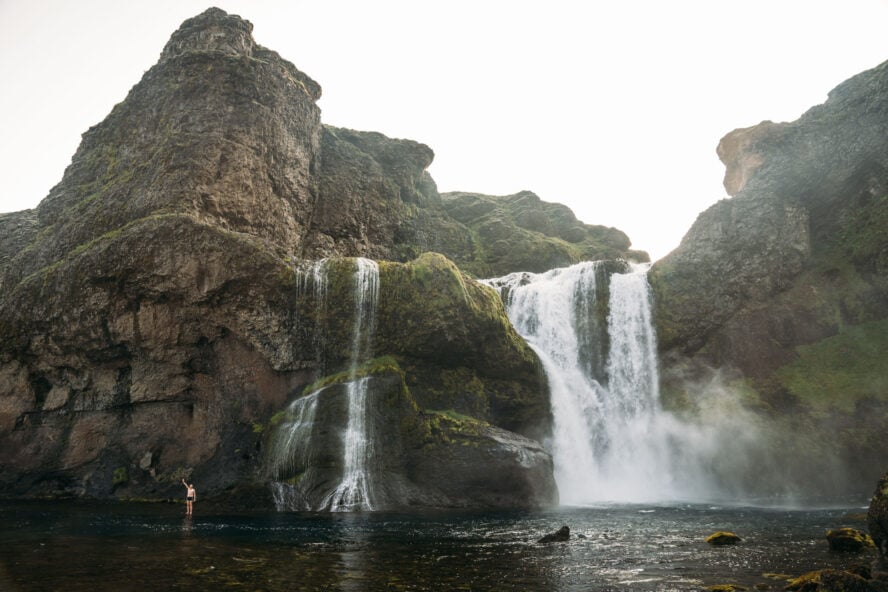 Feeling the call of adventure, I couldn't pass up bathing under a freezing waterfall impossible to find on a typical Iceland tour. I felt chills in my bones for the rest of the day, but it was totally worth it. Because when you're in the Highlands, especially with Alberto by your side, you feel like you could try anything out. In the evening our hosts prepared us a delicious dinner. We got to try out some local staples like free-range lamb and fresh fish that could easily rival that of any high-end restaurant.
Day 5: On life, love, lakes and lava
Having spent so much time immersed in Iceland's visceral landscape, all of us had entered into some sort of heightened emotional state. The colors, textures, sounds and smells must have tapped into a primordial part of our brains. When we came to Rauðibötn, we were overwhelmed. What started as an inconspicuous hike soon turned into one of the highlights of the entire trip. As we crested the hill, we realized we were standing on the ring of a large crater, its sloping walls tinted emerald and earthy red. Down below glimmered a tadpole-shaped lake whose thin tail meandered and fizzled out in the distance. There was an otherworldly quality to the brilliant moss skirting its edges. According to legend, this was the site of Ragnarök, the cataclysm that ended the world.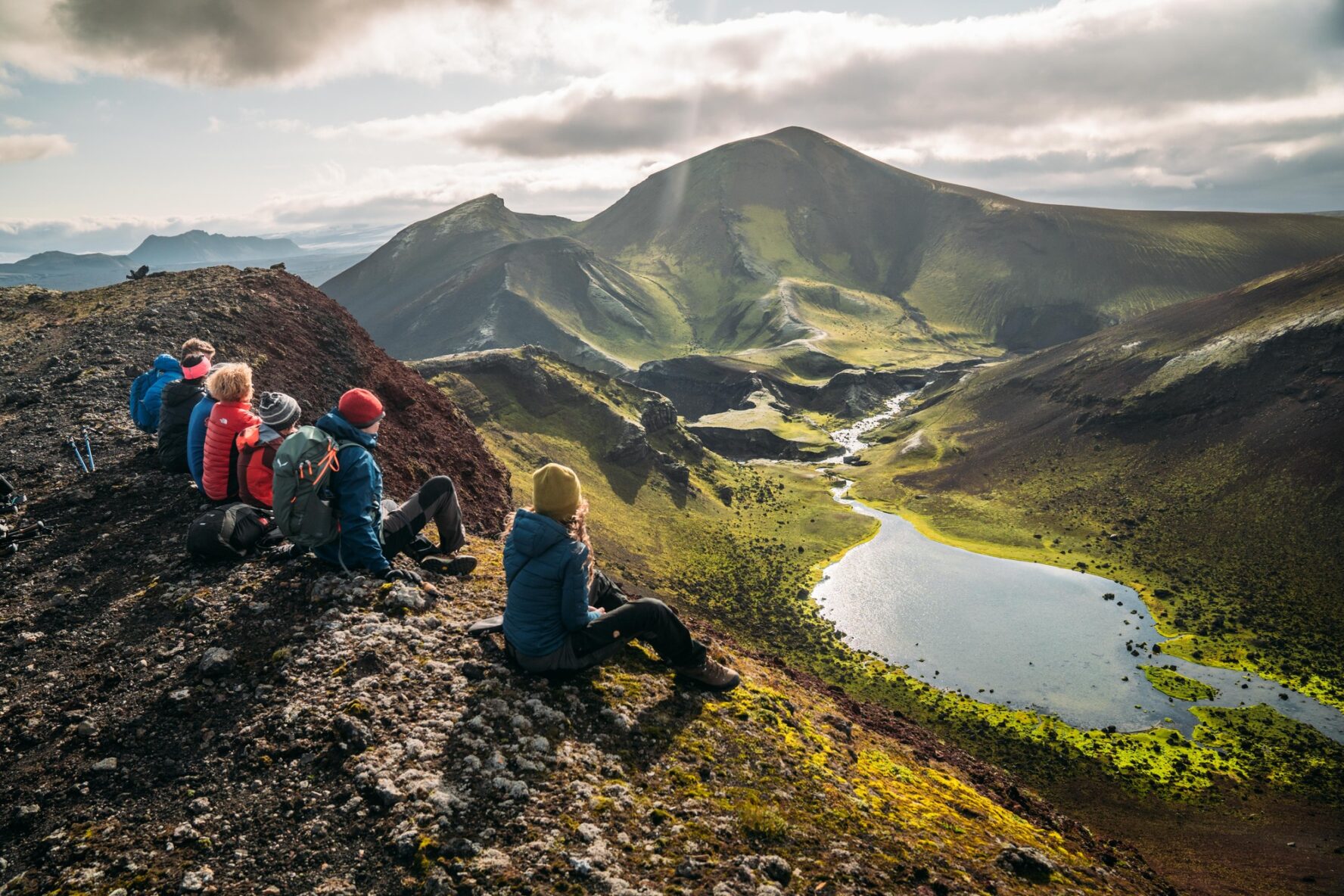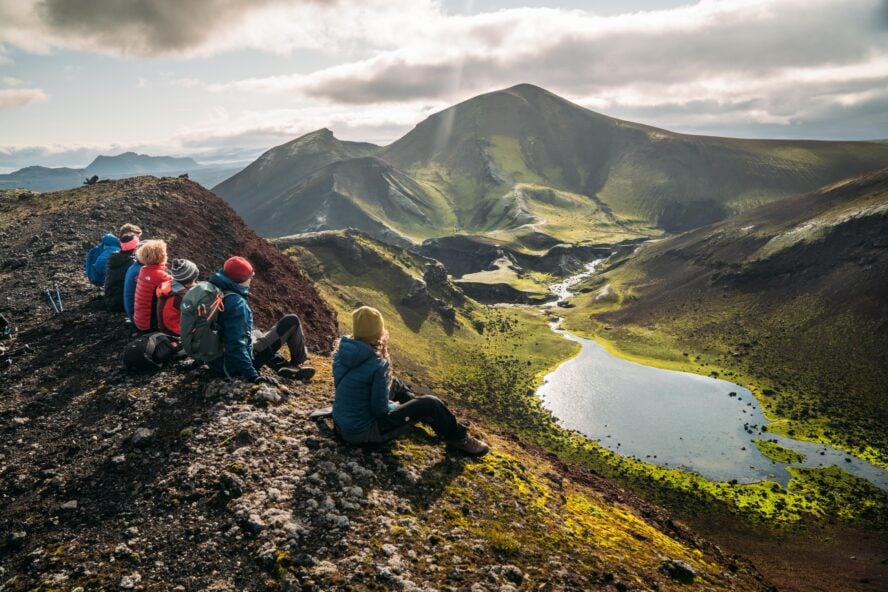 Alberto is not one for shallow, surface-level sightseeing. After obligatory photo sessions in each new spot, he sets aside enough time so that the entire group could appreciate the beauty of the landscape. And so we sat down on the rocks. Motionless and silent. I won't lie, there were sniffles and tissues were passed out. Then Ana said something which perfectly encapsulated my own feelings at that moment: "I feel like I'm being witness to the creation of life on Earth." We knew that our itinerary was susceptible to change due to Iceland's unpredictable weather, which can go through all four seasons in the span of 15 minutes, but one thing was sure: I wasn't leaving the Highlands without seeing my green mountain. Then, at last, my wish came true. It was a cloudy day and you couldn't see far into the distance, but as soon as that familiar cone came into view, my heart rate skyrocketed. There it was in all its emerald glory. Alberto informed us that we were approaching an 800-meter volcano called Mælifell, renowned for its vivid green coloration. This was it—my great white whale, my reason for undertaking this journey. I was enthralled by the interplay of black and green on the canvas of the land. With only the wind to keep us company in this desolate wilderness, it was like we had reached the edge of the world.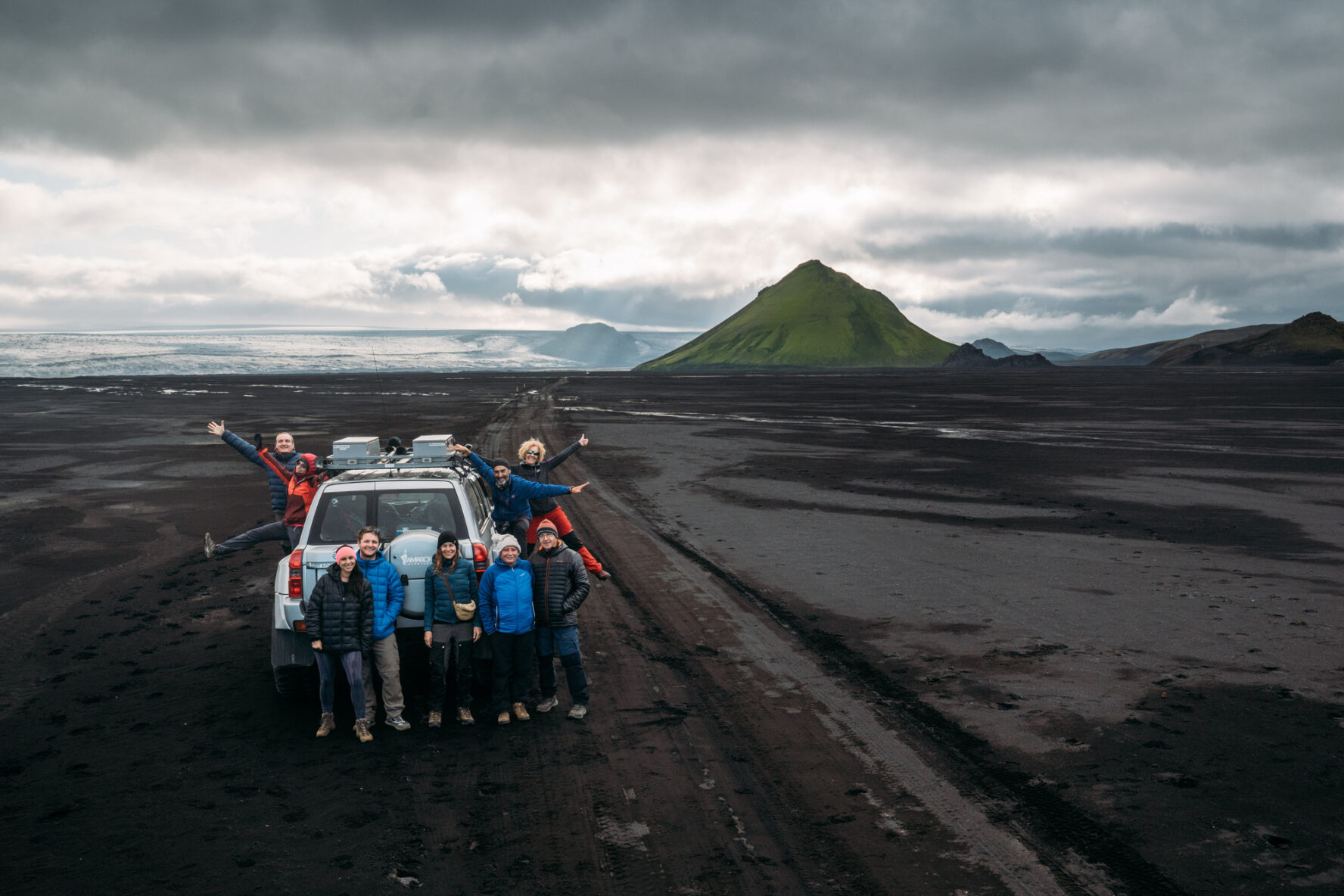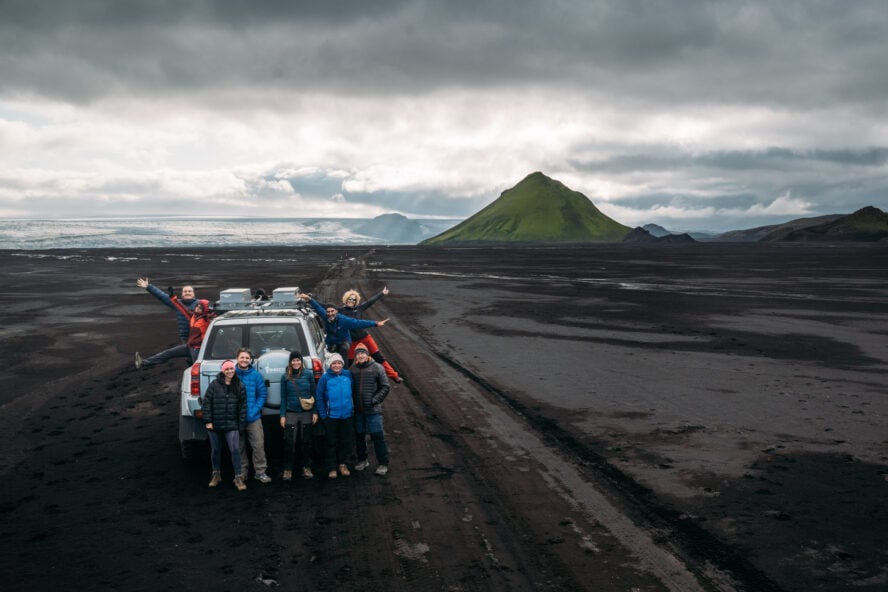 Day 6: In search of dragons and trolls
We spent the night in a solitary hut with a view of my dear Mælifell. I feel a bit guilty saying this, but at this point I almost felt used to the beauty of Iceland's isolated hiking trails, like nothing could surprise me anymore. Yet somehow, Alberto and Mónica's bag of tricks had no bottom. Our next destination was the Valley of Obsidian, a place ripped straight out of Game of Thrones. We passed some of
Iceland's fuming hot springs
, crossed the mossy banks of rivulets and entered a secluded valley where chunks of obsidian—black volcanic glass—lay scattered all over the ground. Fans of HBO's show might recognize these relics capable of killing White Walkers. Stories say that taking obsidian home with you brings bad luck, so I decided against provoking the gods. On our way back, we visited another location you won't find without a guide—the Valley of Trolls. Located near the Troll Waterfall, these man-made stone heads poking out of the terrain act as craggy custodians of the surreally colored land and the waterfall behind it. Our final hut awaited us at Lake Álftavatn. As we took stock at the end of a long and eventful day, it dawned on us that we would soon be leaving the Highlands.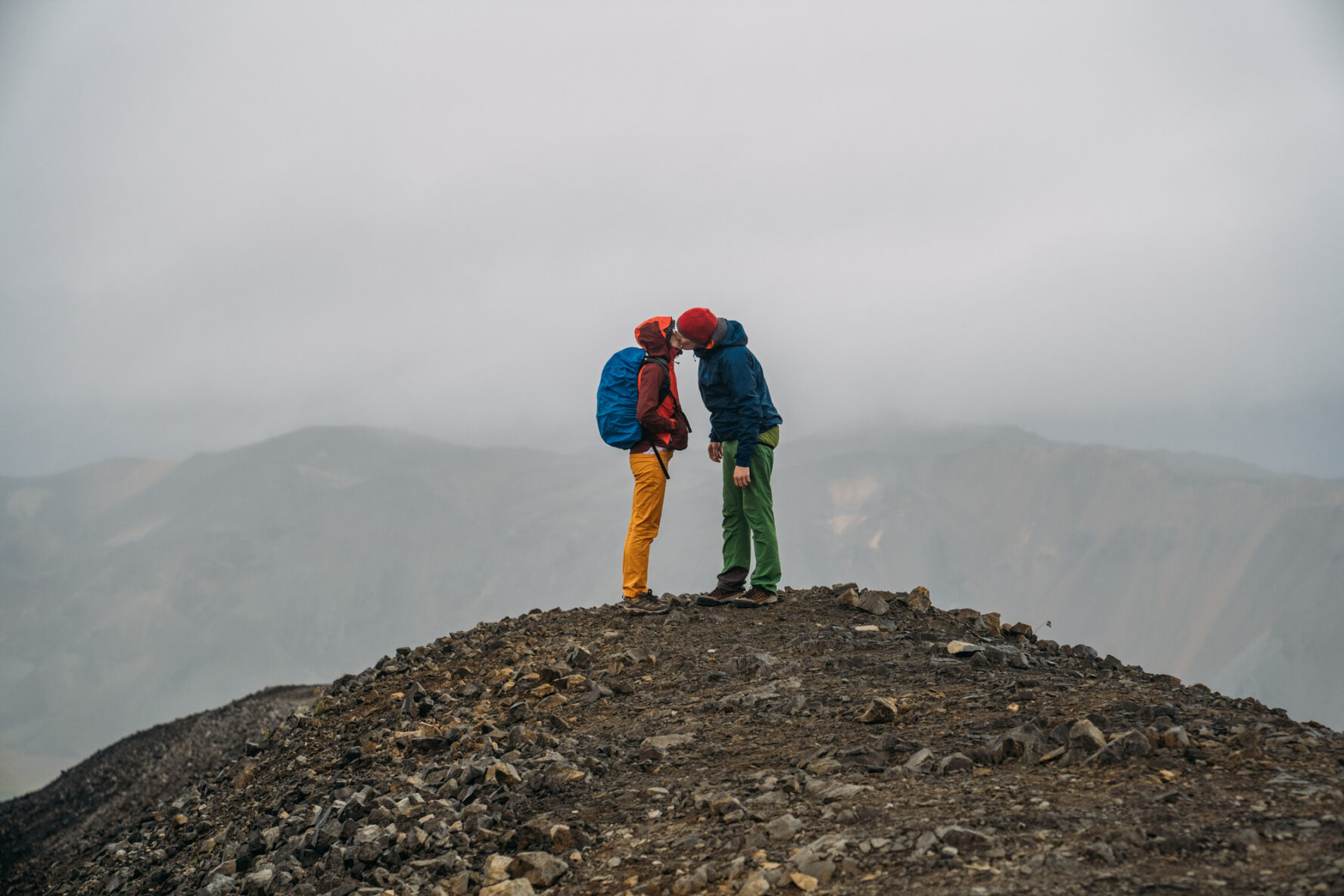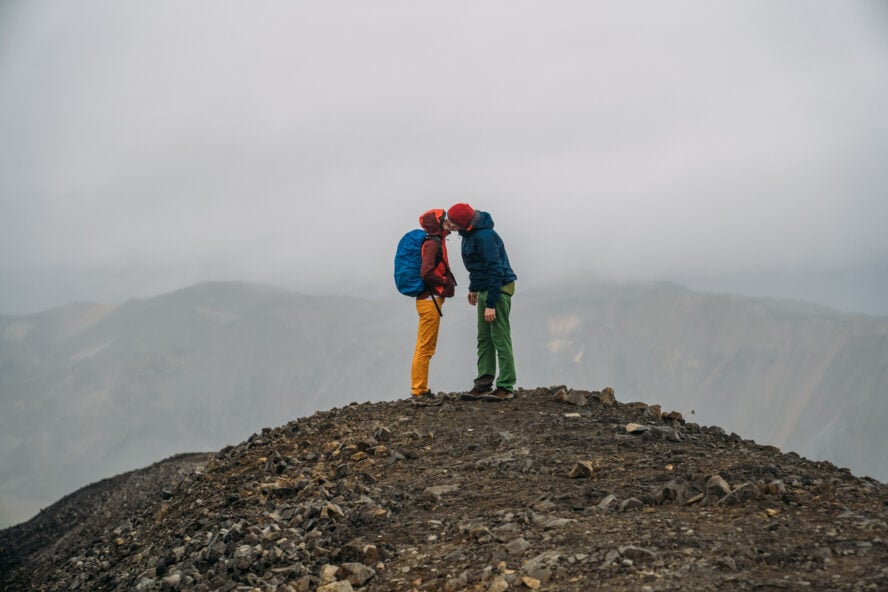 Day 7: The final farewell—or is it?
We spent the morning hiking near Lake Álftavatn while keeping the enormous Mýrdalsjökull glacier in view. After finishing up our expedition in the lakeside area, we drove to Eyjafjallajökull. This is the notorious troublemaker that erupted in 2010, spewing volcanic ash into the atmosphere and disrupting air travel in Europe for an entire week. With this last outing we said goodbye to the Highlands and its volcanoes for good. We thought we were heading straight back to Reykjavík, but then Alberto grinned coyly and said, "Didn't I promise you lunch by a waterfall?" So he made a detour and took us to a secluded little gorge where we had our last meal in the Icelandic wilderness. That's Alberto for you—always going above and beyond to delight you, show you something new and give you the absolute best Iceland experience possible—because this is not just a job for him, but something he cares deeply about. Thanks to him I realized the true value of having an expert guide by your side. Someone who will show you sites not in the guidebooks, give you the juicy details of each landmark, or simply relieve you of having to plan the itinerary and secure permits. Now a fresh convert to the hiking world, in my mind I was already considering where to go next: maybe
Norway's Trolltunga Hike
or even
Ecuador's Avenue of the Volcanoes
?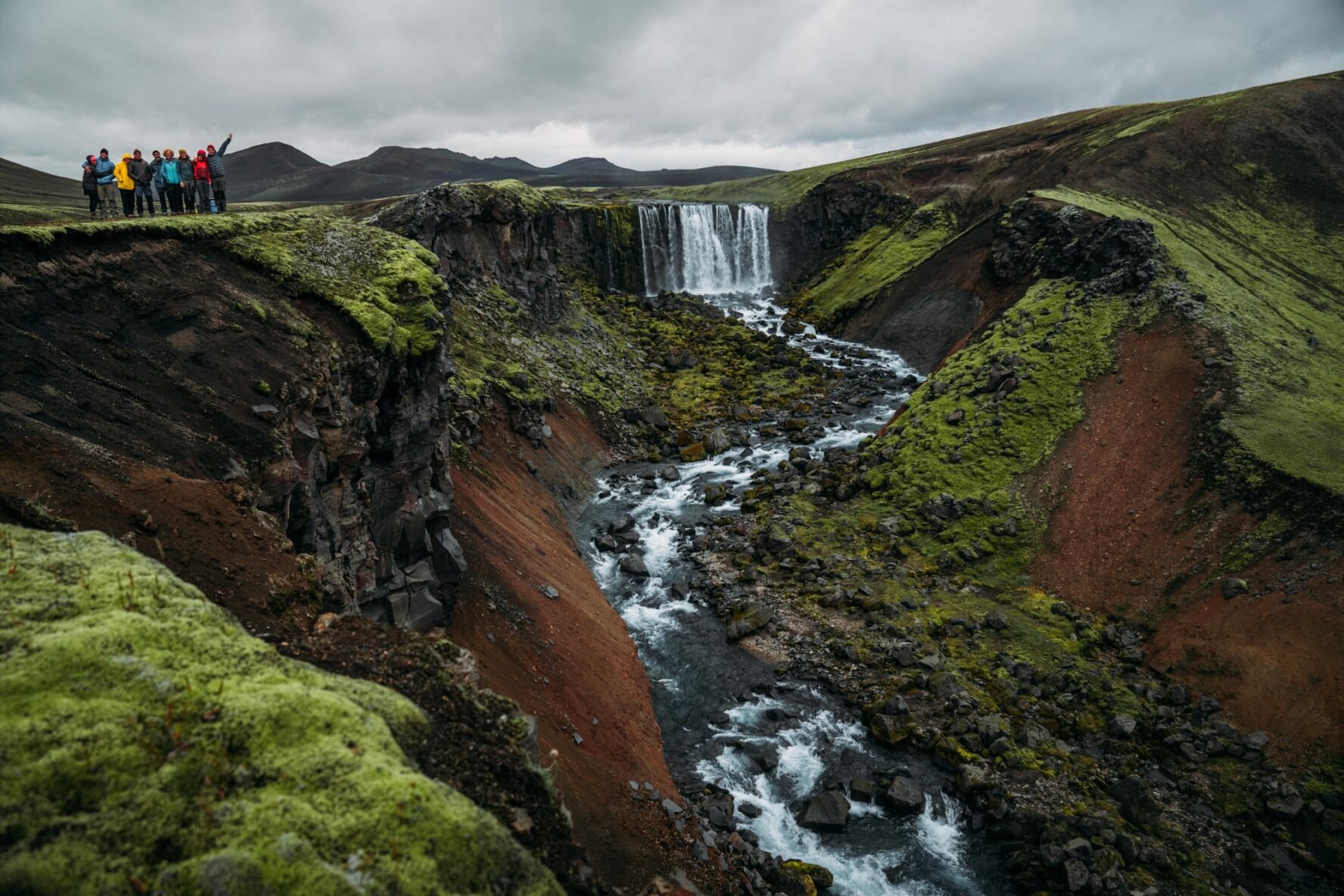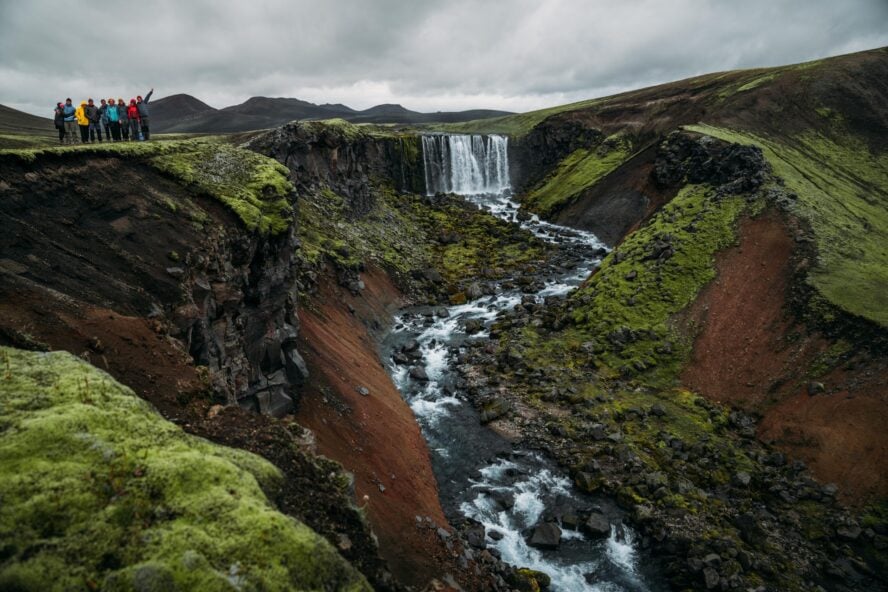 Basking in the afterglow of a hike on Iceland's volcanoes
With some time left until our flight, Ana and I made a full circle and went walking around Reykjavík again. This time it was completely different. With the events of the past week still fresh in our minds, everything around us felt like a blur. Quiet and motionless, we sat on a bench as the noisy weekend crowds roared past us in an alcohol-infused celebration. Only, to our ears, there was nothing around but the piercing silence of the Icelandic Highlands.