The 7 Best Trails for Backpacking and Hiking in Alaska
From coastal rainforests and arctic tundra to glaciers and towering mountain peaks, America's Last Frontier offers exceptional hiking opportunities.
Table of Contents
Alaska is massive. At more than 660,000 square miles, it's nearly one-third the size of the contiguous 48 states. It accounts for two-thirds of the country's national parklands, about 80% of wildlife refuges and is home to the two largest national forests. I was fortunate enough to spend nearly four years here. That's not nearly enough time to see it all, but it gave me a pretty good idea of what the 49th state has to offer. I'm happy to be able to share some of the best trails for hiking in Alaska!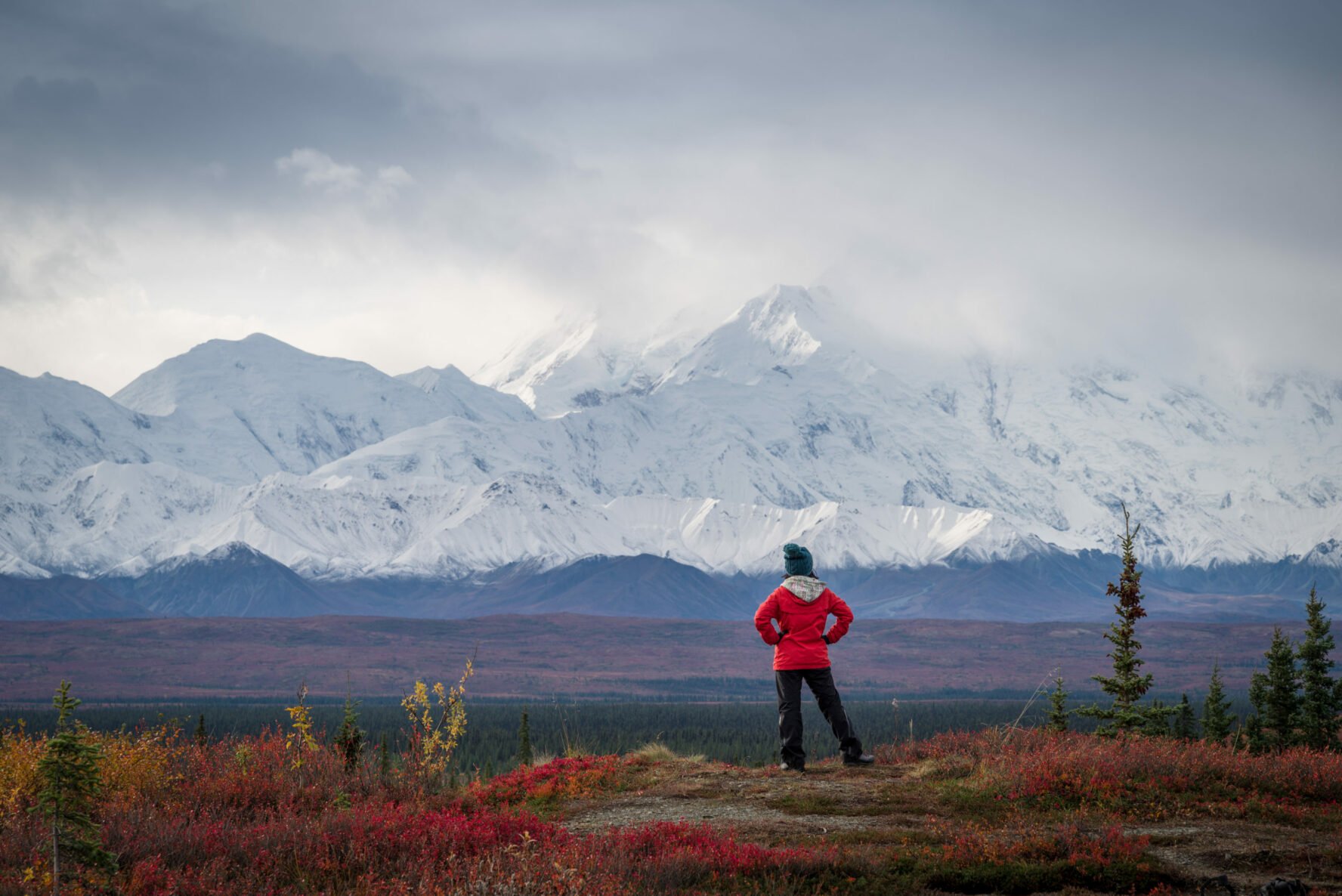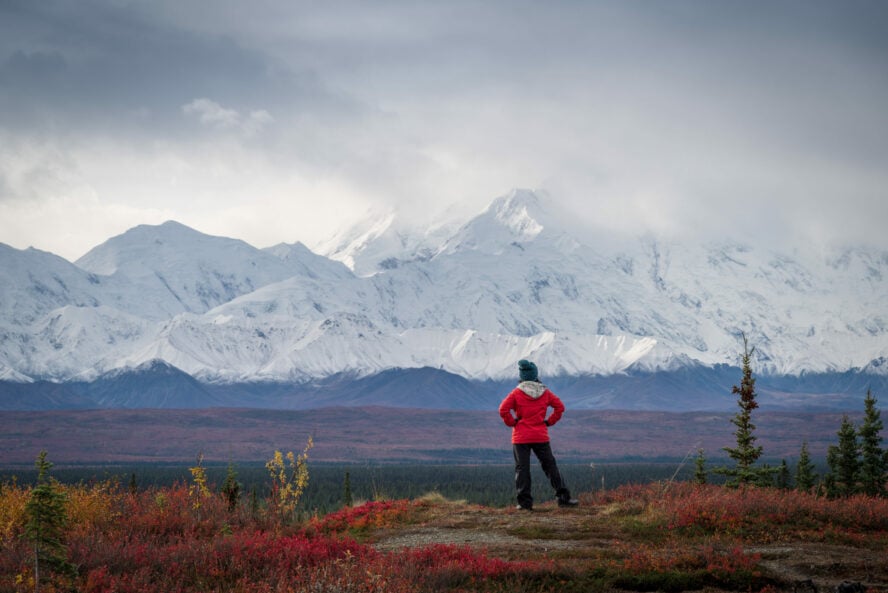 A brief overview of Alaska: the Last Frontier for hiking
Outside of hiking in San Diego or exploring the wondrous trails of Colorado, few other places offer such a diverse setting as Alaska. In the remote corners of the north lies the Arctic tundra. Transitional and boreal forests spread across the state's south central and interior area.
The southeast is the wild kingdom of fjords and old-growth temperate rainforests. Kayaking through Prince William Sound lets you see the tidewater glaciers descend right into the water, and with the relatively low tree lines, you can even enjoy alpine hiking without gaining too much elevation.
Download our hiking checklist free of charge
Check your inbox
Why hiking and backpacking is the best way to see Alaska
Alaska might seem like a place only for the daring. While opportunities abound for backcountry wilderness adventure, you can also find easy day hikes on well-prepared trails. With hundreds of options at your disposal and plenty more treasures off the beaten beath, every kind of hiker, regardless of fitness level, gear, and experience, can find a way to enjoy these stellar hiking tours.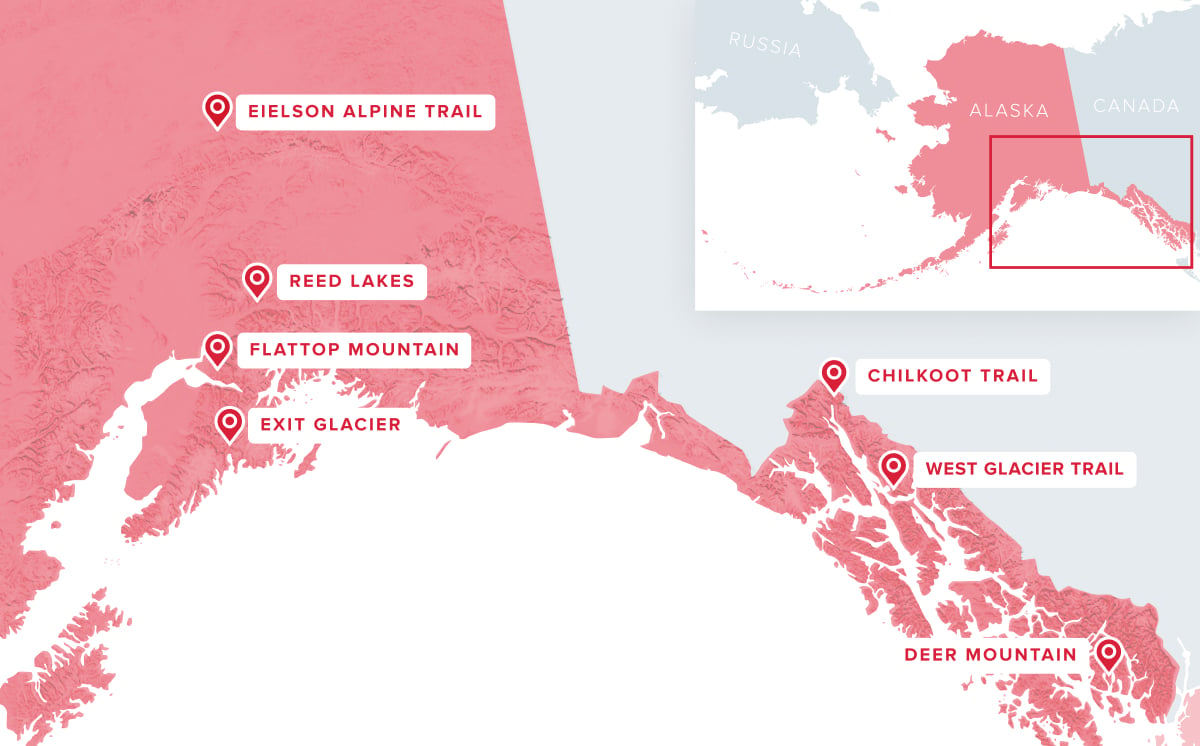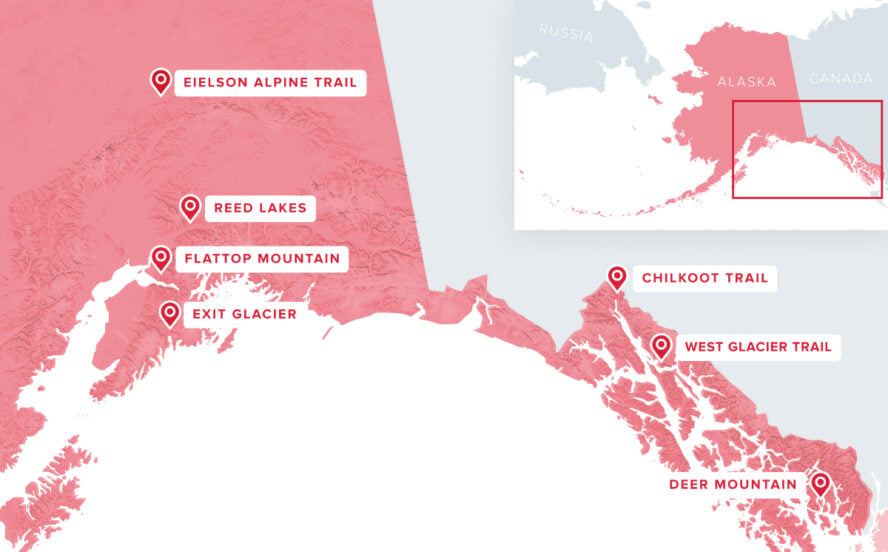 If you're planning a visit to the largest state and one of the best hiking destinations in US, whose adventures rival even the best hikes in Washington, be sure to set aside enough time to explore parts of the Last Frontier you won't see from a tour bus or cruise ship.