9 Sedona Hikes to Help You Find Inner Peace
Sculpted over millennia by the chiseling wind and water, Sedona's sandstone formations are a beauty to behold—and hike.
Table of Contents
It takes a lot to surprise me these days.
When a buddy of mine invited me to hike in Sedona, I expected little more than flat deserts rolled to the horizon… Instead, I was struck by the serenity—and variety—of it all.
Located in the heart of the Coconino National Forest, the town is warded by massive sandstone formations glowing in brilliant orange and reds. Set against a blue sky, they look like fiery curtains of an ancient world. Turn any which way and you'll see buttes and mesas rising out of the pine-dotted landscape, skirted by sage-scented trails that carry whispers of history.
Having traveled across 40 states and 15 countries, I thought I'd seen everything. But when I got my first taste of Sedona's classic hikes, I became a convert to the Red Rock life.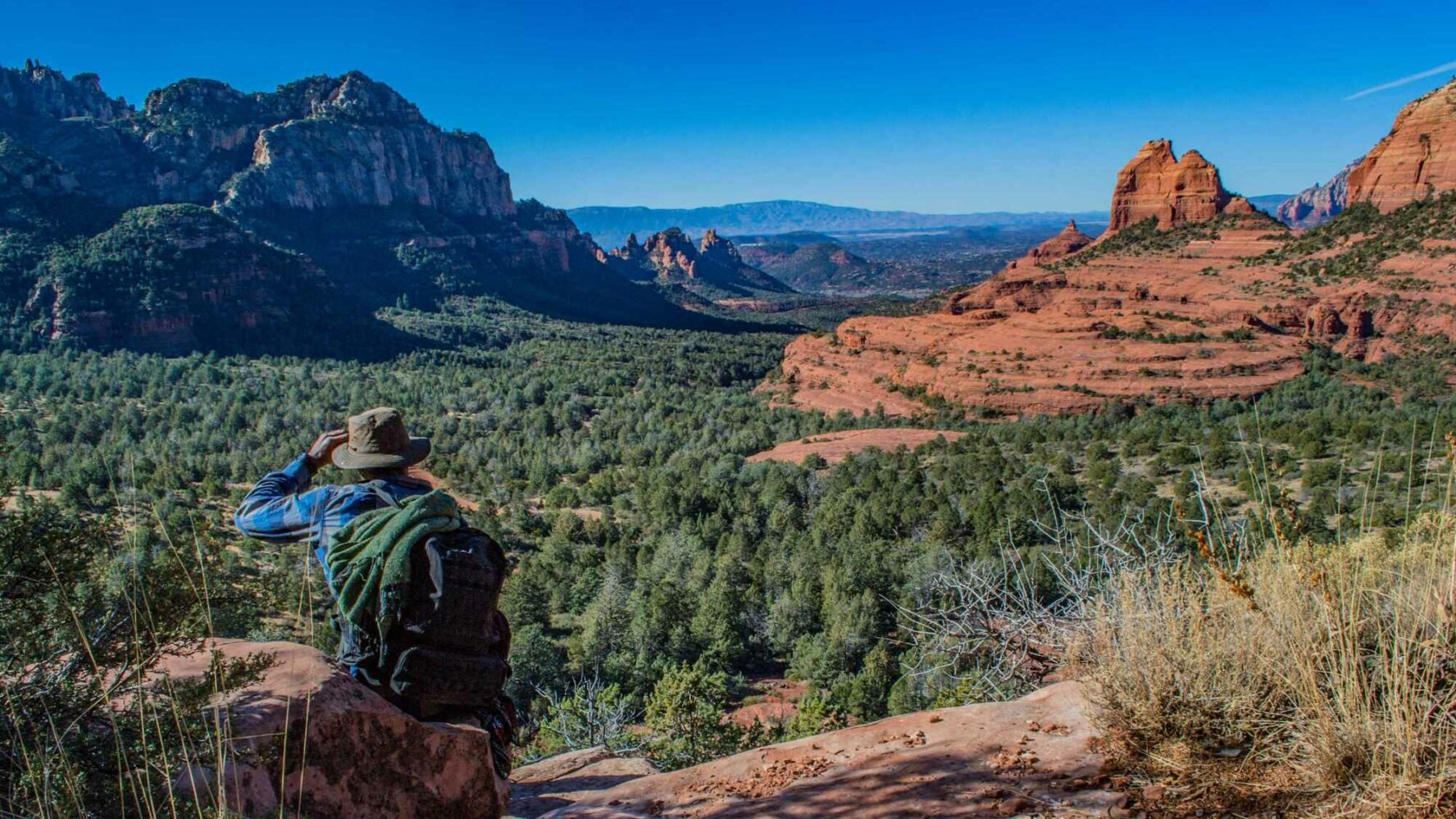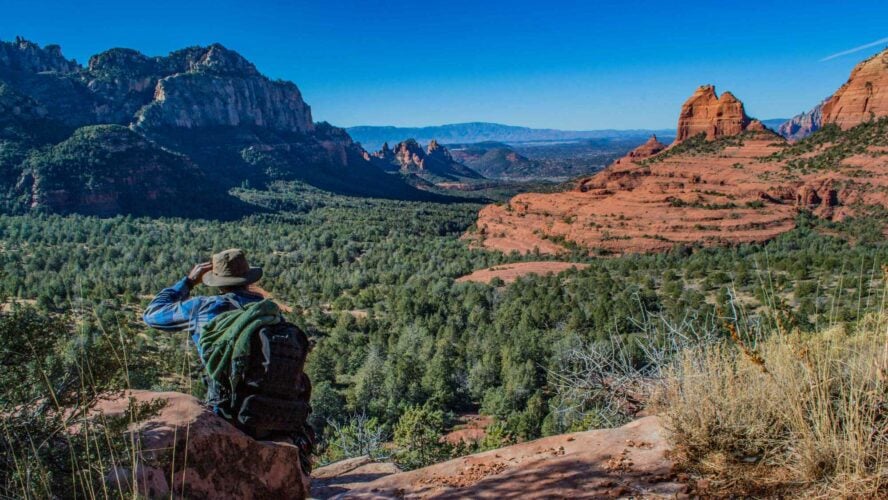 Located 30 miles south of Flagstaff, Sedona is known among locals as a cathedral without walls. Looking out onto the arid landscape, there's an air of the surreal—mystical even—in the intensity of colors and strange shapes. That may explain why Sedona has been the New Age capital of the US since the 1980s, with thousands of tourists flocking here every year in search of enlightenment, peace and spiritual healing.
You see, some people believe Sedona to be the site of mysterious vortices (or vortexes, as the locals prefer to pluralize it), swirling centers of energy flowing through the earth. These are located in Sedona's most scenic spots, such as Airport Mesa, Cathedral Rock, Bell Rock and Boynton Canyon.
Spiritual or not, it's hard to deny the impact of Sedona's sandstone monoliths on the senses. On my first trip, all it took was a drive through Oak Canyon to seal the deal—I was going to move here and explore every corner of this astonishing place!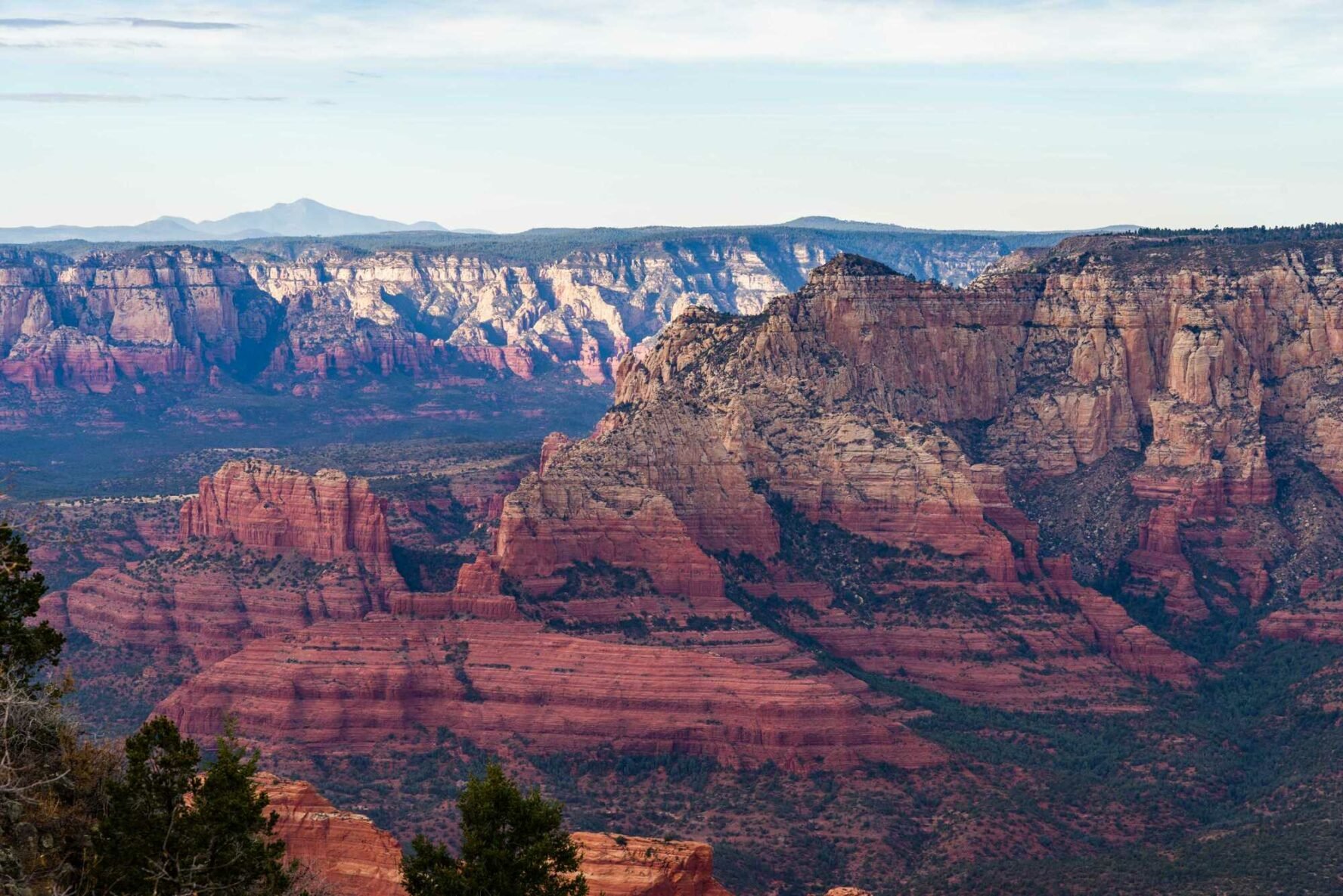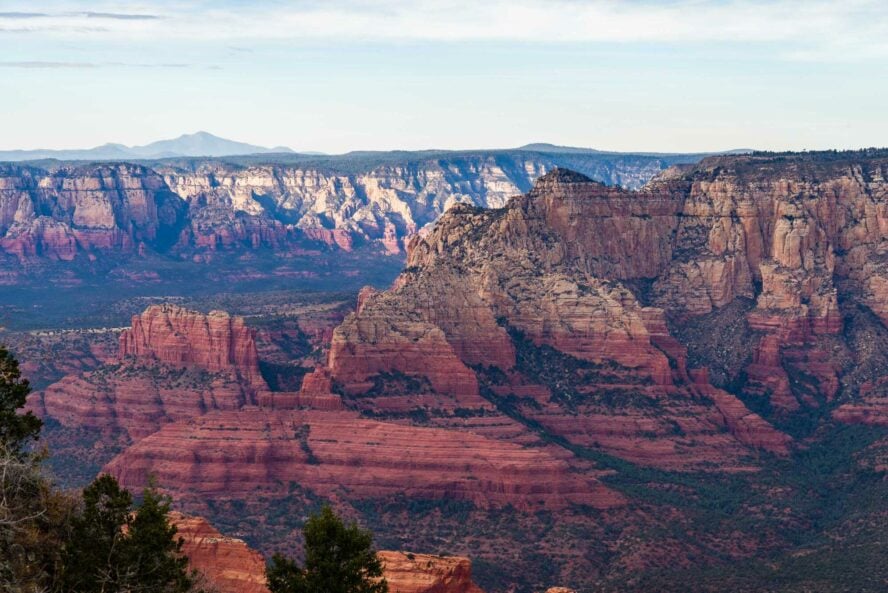 The Joy of Discovery In Sedona's Rust-Laden Oasis
People in Sedona rarely spend their time holed up indoors; having world-class hiking and MTB trails right outside your door—and the Grand Canyon a 100 miles away—tends to do that.
Once I made the move, I wasted no time chatting up the locals to find out about the best trails, then trying them out one by one (the widely trafficked hotspots and unearthed gems alike). Soon I came to realize that each one holds little secrets: hidden caves, soaring pillars or new views that reward the adventurous—many of which we'll talk about shortly.
Your Guide to the Best Hikes in Sedona
To help you plan your next trip, I've compiled a list of the best Sedona hiking trails.
While you can't go wrong with any of these, you can make a mistake by underestimating the dry desert climate. Since you'll mostly be walking among rocks and low bushes, make sure to stay hydrated and wear sunscreen. I suggest going on hikes early in the morning, when the temperatures are lower.
Easy Hikes in Sedona:
Cathedral Rock Trail – 1-mile loop, best for butte lovers

Devil's Bridge Trail – 2.2 miles out-and-back, best for photo ops

Boynton Canyon Trail – 6 miles out-and-back, best for shaded hiking

Birthing Cave Trail – 2 miles out-and-back, best for hiking with your dog
Moderate Hikes in Sedona:
Bell Rock Trail – 2-mile loop, best for vortex chasers

Airport Mesa Loop – 3.2 miles out-and-back, best for panoramic views

Soldier Pass Trail – 4.5-mile loop, best for diverse sights
Strenuous Hikes in Sedona:
Bear Mountain Trail – 5 miles out-and-back, best for high mountain views

Hangover Loop – 8.2 miles, best for hardcore hikers