Hiking in Chamonix Is About Much More Than the Mountains
Day hiking in Chamonix is often overlooked, but it's ideal for casual adventurers or a mellow rest day. And if you ask me, it's just as good as the climbing!
In the distant clearing, snow hides an alpine village beneath a heavy white blanket. If it weren't for the patchwork of lights spilling from cabin windows, you might not even notice.
That's how it is in Tréléchamps, Servoz, and Les Houches within the Chamonix Valley—under the shadow of extreme sports hides something unique and mysterious. It took me half a lifetime of obsessing over granite and glaciers to even recognize that some of the best sights of Chamonix can be seen by hiking, and sometimes, you don't even need to leave town at that.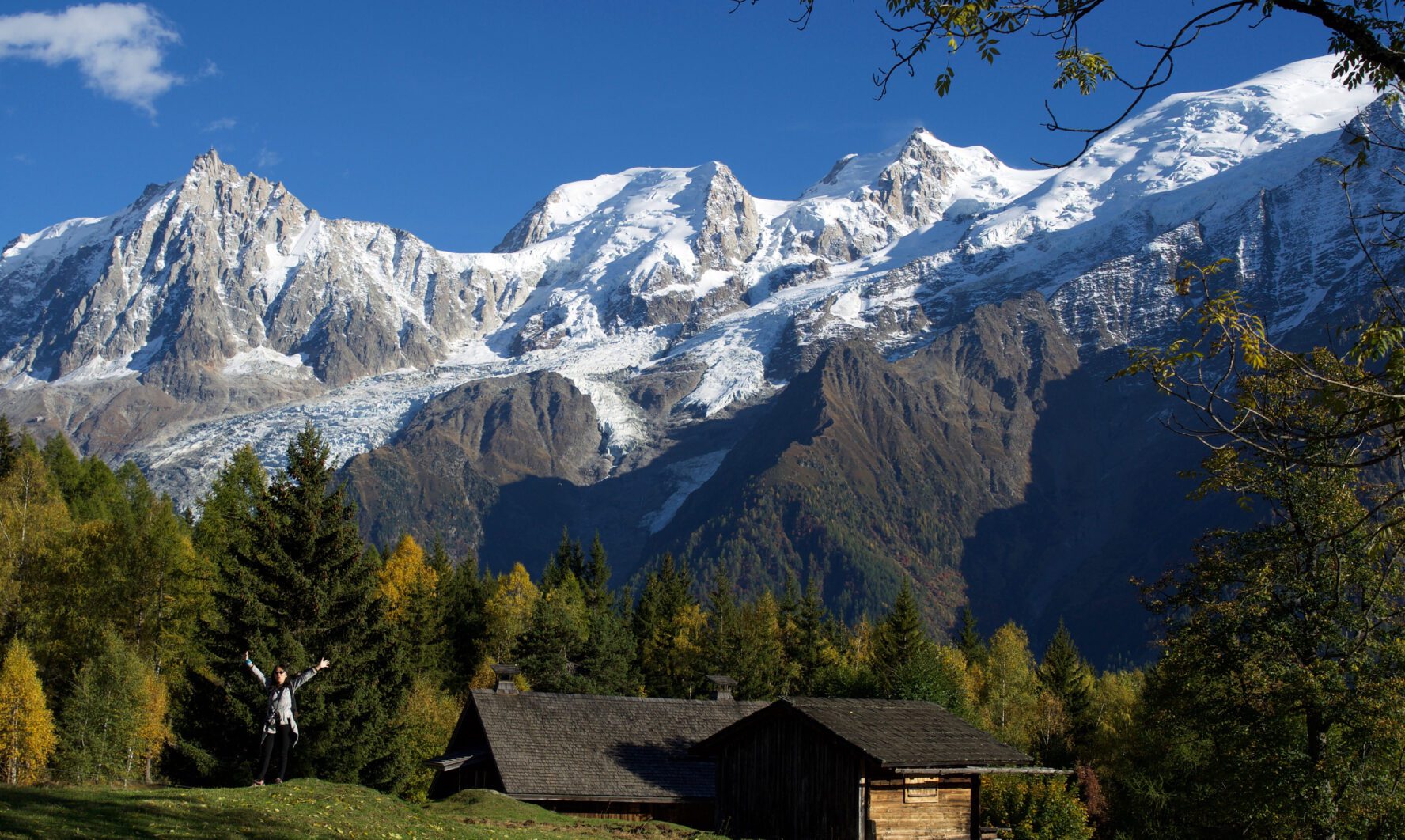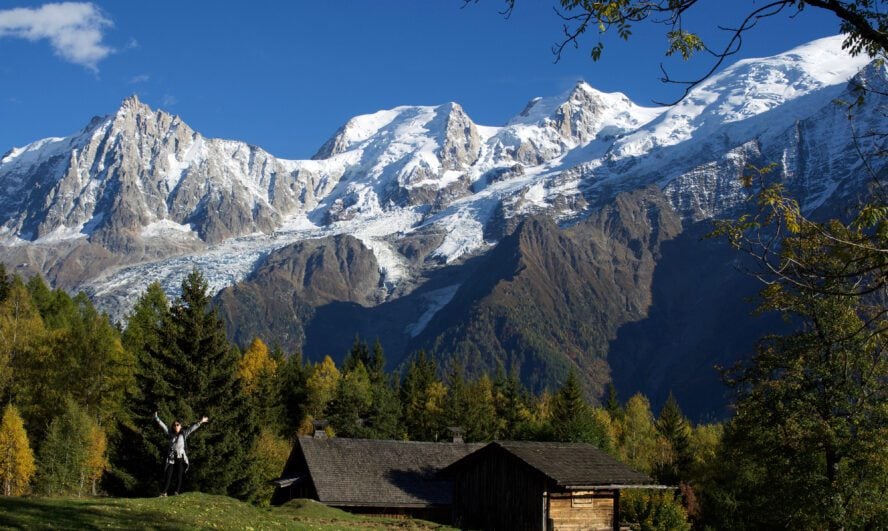 Pros and Cons of Hiking in Chamonix
Experience the lesser-visited sides of Chamonix Valley
Suited for everyone, not just extreme athletes
Develop your photography skills with a professional photographer
The areas, and attractions, are hard to find on your own
Not the classic experience of Chamonix (but that's why we like this)
The Many Sides of Chamonix
As the birthplace of alpinism, a bucket list destination for mountain bikers, and a haven for backcountry skiers, Chamonix has a captivating energy that draws outdoor enthusiasts from around the world. I know because I've felt it first-hand.
It started with a love affair
My fascination with France began when my military family relocated there from Texas. I developed a fascination with the language and immersed myself in the sounds and phrases. Before long, I had mastered it well enough to guide visiting friends around the country.
After I moved back to the States for college, I landed a job at the French Embassy thinking an office on Fifth Avenue would be a dream come true. But the truth is, I was bored out of my mind. I lasted a year before returning to mon amour.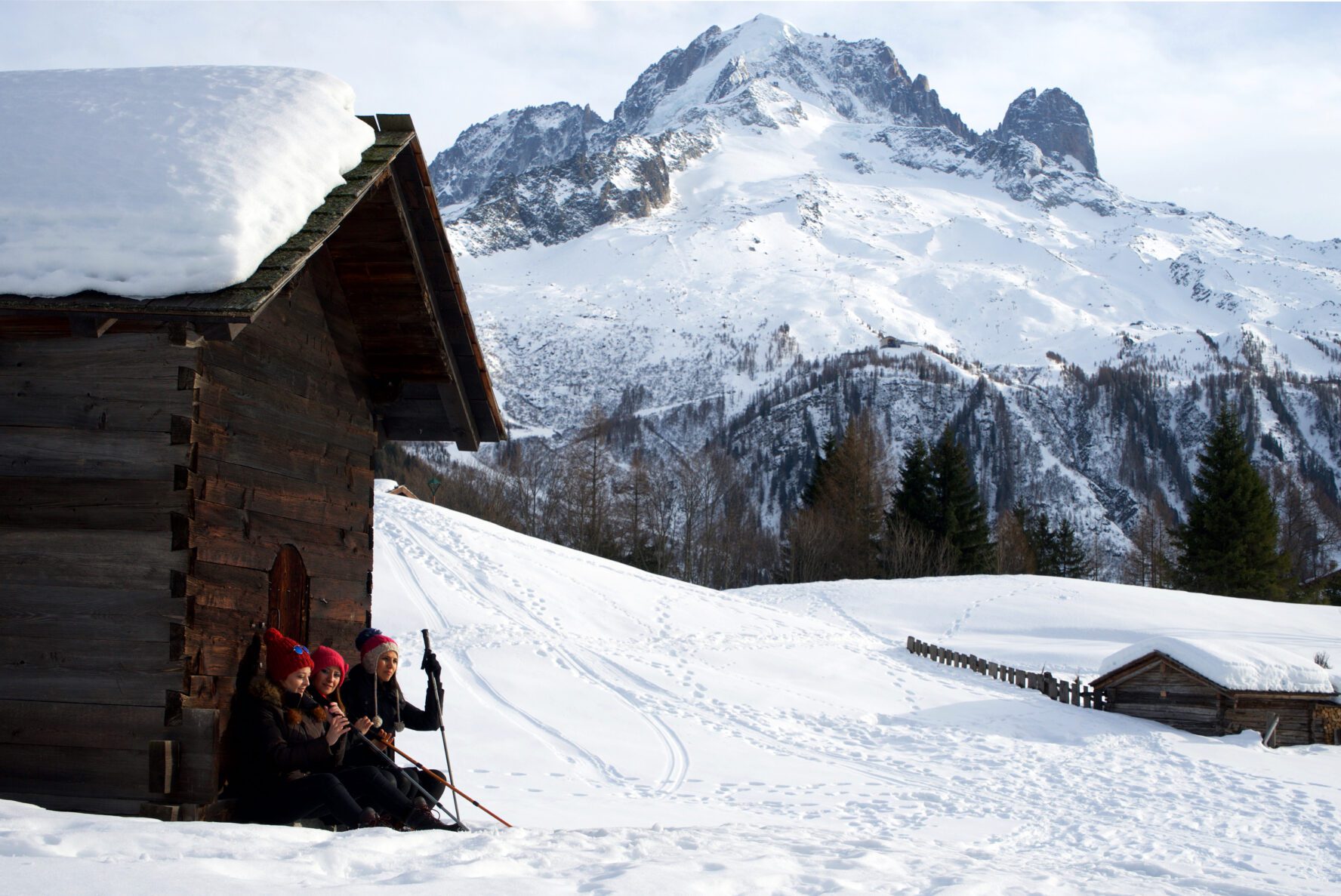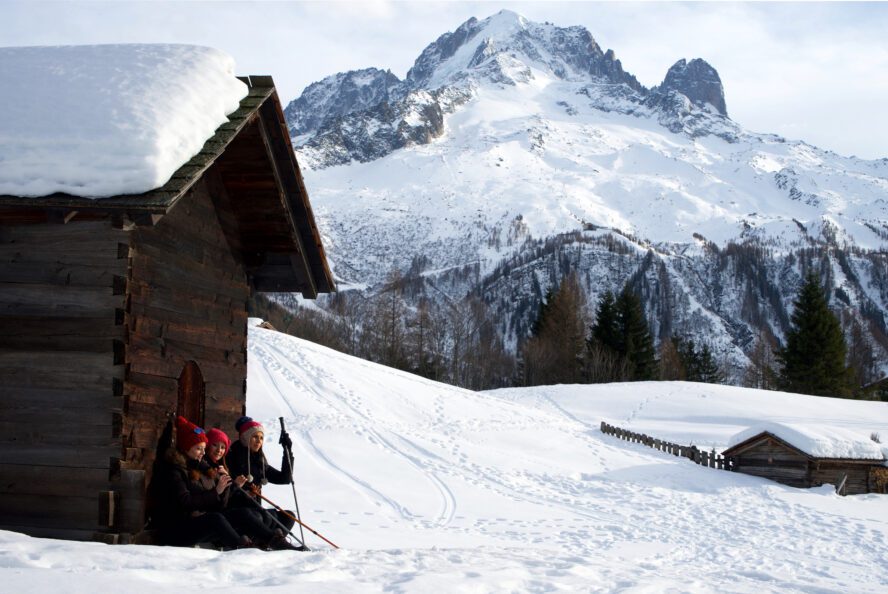 One day, a friend (and hotshot Olympic skier) called offering a waitressing job in Chamonix—a place I knew nothing about. I arrived the next morning when a familiar rush came over me. Chamonix's majestic spires pierced the horizon like New York skyscrapers, and similarly, it felt like the center of the world.
This is where it all happens, I thought. What "it" was exactly I didn't know, but this was definitely where it was happening.
During those early days I would sit by the pool listening to handsome people with muscular arms and sunburnt faces having conversations in code: 5A or 6B, crimp here, jug there. Every conversation you hear in Chamonix is about climbing, skiing, or mountain biking—and everyone always stares at the mountains.
When I discovered my own passion for extreme sports, Chamonix became the only thing I thought about. My life revolved around skiing and climbing, devoting off-seasons to work and save until the weather turned. And it worked. I managed to climb and ski almost every route you can think of, until life threw me a curve ball.
A deepening connection with Chamonix
In 2010, I had to undergo a hip replacement and could no longer keep up with the demands of alpine climbing in Chamonix. It was then I realized that other than the Aiguille du Midi and the Montenvers Train, there wasn't much catered to the casual adventurer. So, I went back to the only constants in my life—hiking and photography—and began exploring Chamonix's many nooks and crannies.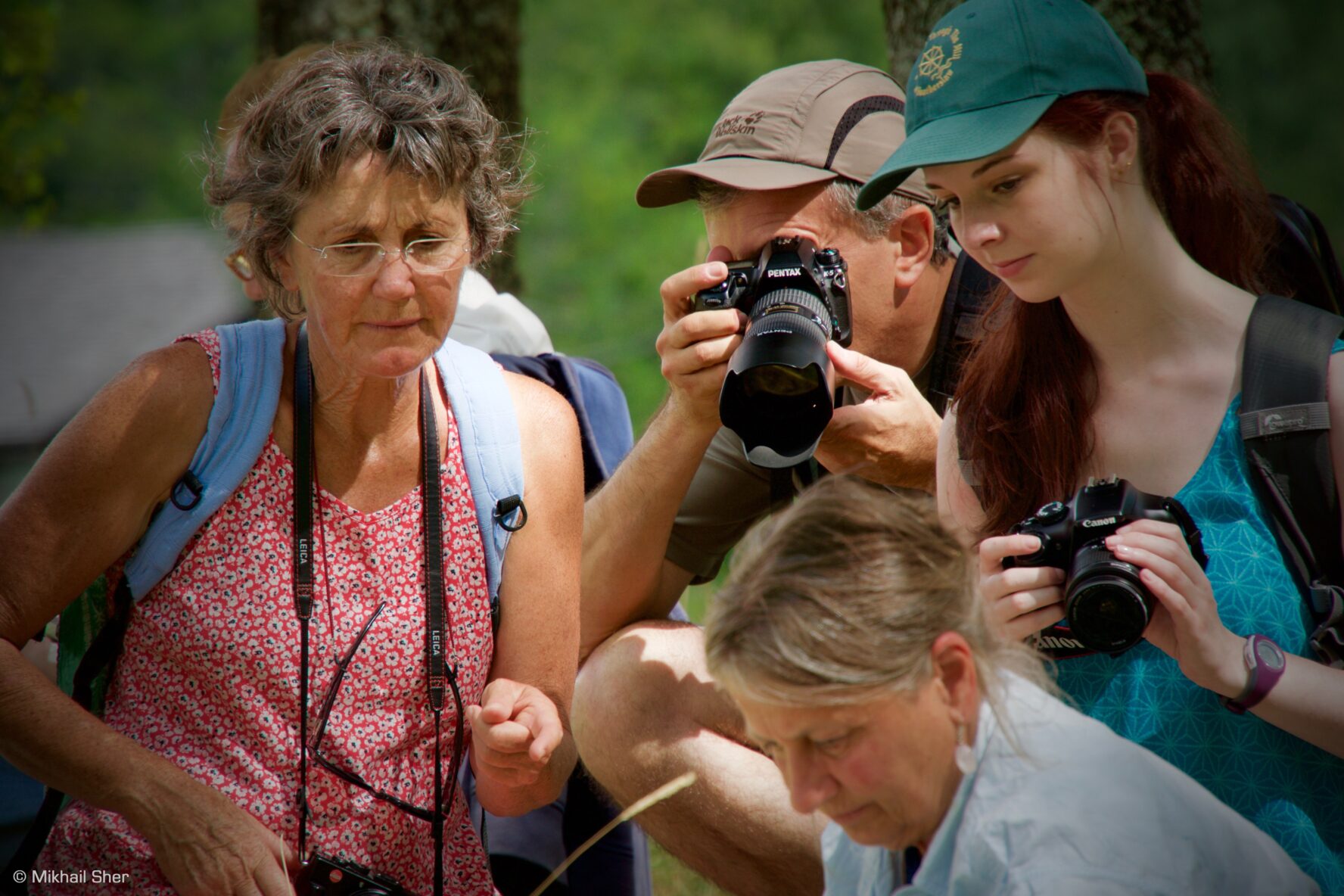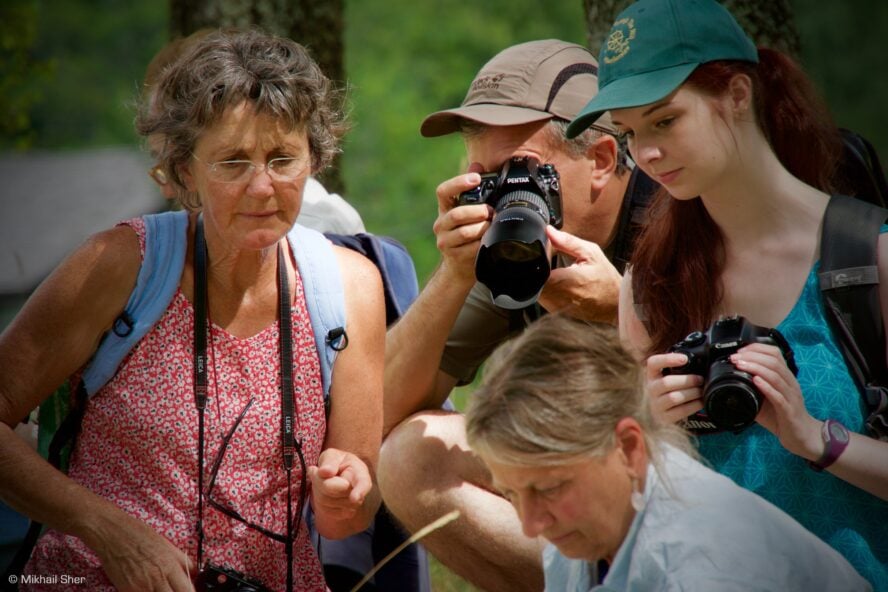 I found there is much more to the valley: alpine villages hidden behind tree rows, voluminous private gardens scattered about town centers, colorful ancient buildings overlooking the valley, and farming communities whose cows roam the meadows.
Discover More on These Hiking Trips Around Chamonix
These days, I take pride in sharing experiences with those who aren't here to climb Mont Blanc or the Matterhorn, but still want an authentic taste of the French Alps. Here are a few village hikes I recommend to uncover new connections to this special place.
Les Houches and Coupeau: Some of Chamonix's most pristine places
Les Houches and Coupeau are arguably the valley's best kept secret. The most impressive views of the Mont Blanc massif are found from these villages on an alpine plateau, not in the center of Chamonix as you might think. From preserved architecture, rare alpine flowers, and the intense spiritual quality the area has for many, I'd say this is one of the most unadulterated hiking trips close to Chamonix.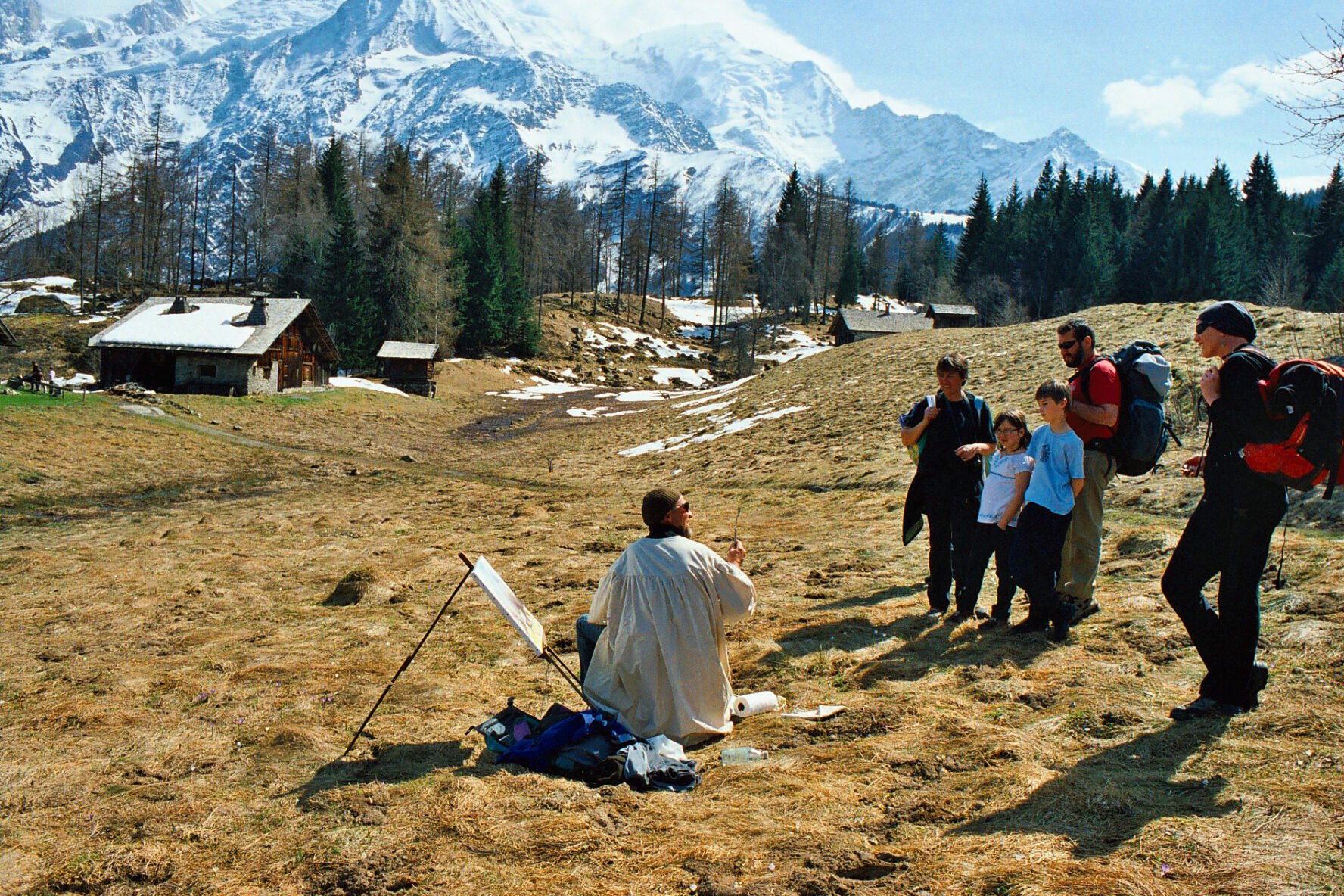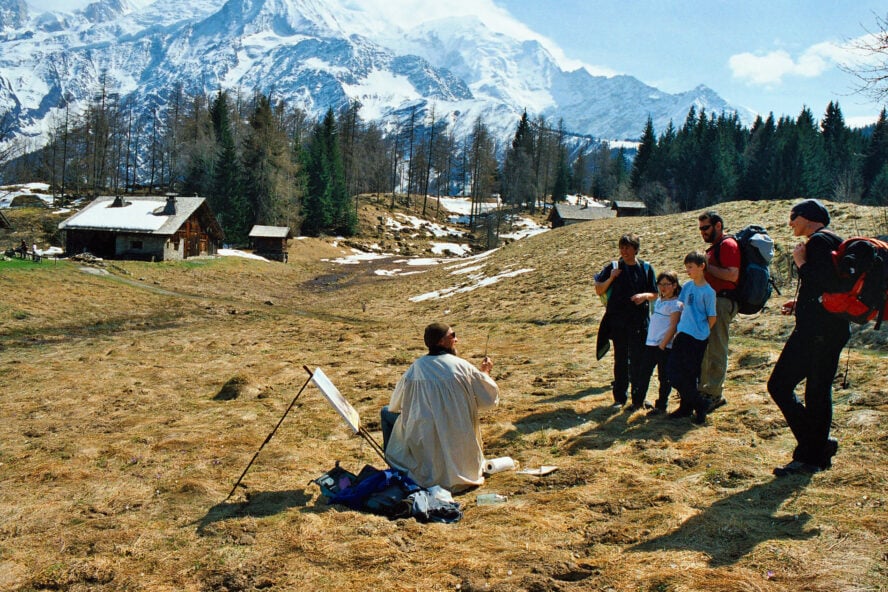 This hike is best for those who love to be surrounded by rich history. From the train station of Les Houches, I like to head up to Christ the King—a 25 meter statue towering over the village and the entire Chamonix valley. Built in 1933, it is meant to symbolize love and peace between people. If I want to enjoy the wildlife I head over to a former pasture, Parc de Merlet.
With that said, the real gem is right across the valley at the village of Coupeau. While Les Houches sits in the shade for most of the year, Coupeau gets sun. And at the top, there is a small religious community called La Flatière. People often come here to spend a week in silence. Until I visited, I didn't quite understand the spiritual side of Coupeau and why people are so drawn to it—and it certainly is serene.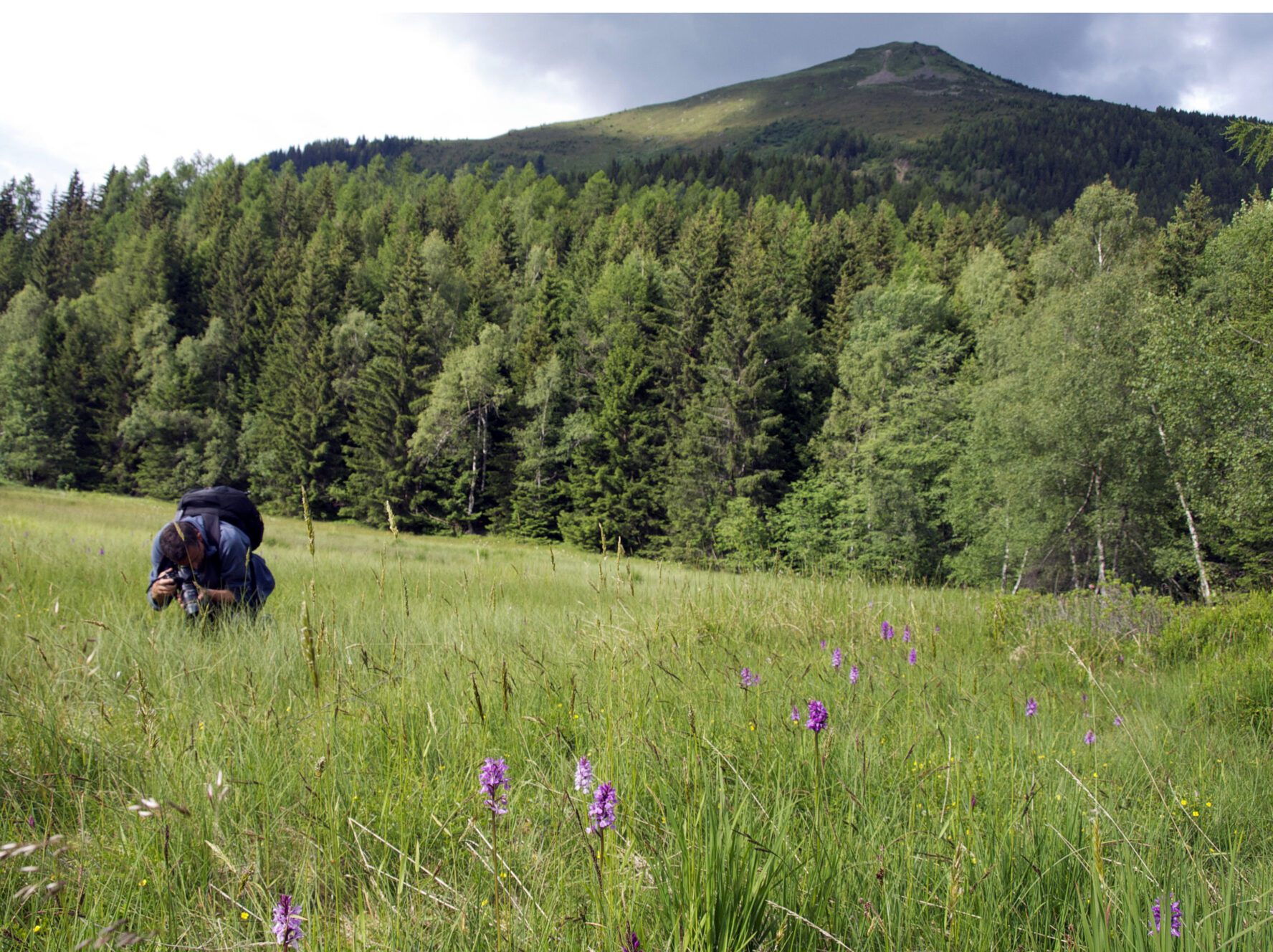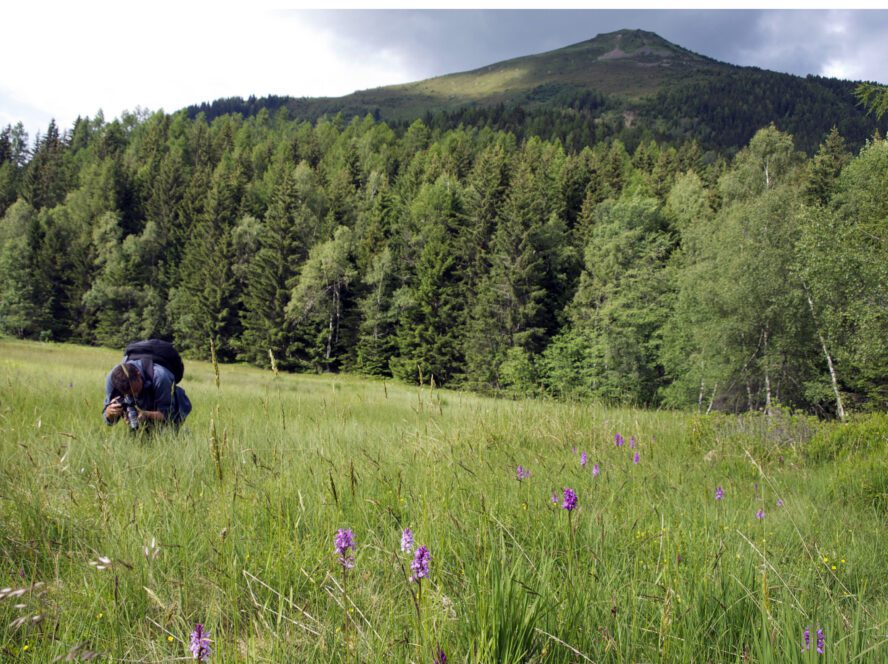 Chamonix: Get to know the town and country
Most people walking through Chamonix stick to the main streets, shops and cafes leaving the less lively corridors overlooked. If that's all you do, you're missing out—there are many hidden wonders, often just down a side street or right outside town. This walk is perfect for those who want to learn the ins-and-outs from locals or who want to take magazine-worthy pictures without having to travel far.
In Chamonix, I recommend taking photos at Le Savoy Palace, the Belle Époque architecture against a mountainous backdrop is a quintessential image of the Alps. From there, I head to the old villages which are only accessible by a path that few know about. Walking away from the center, voices become muffled as the sounds of streaming water and bird songs take over.
During summertime, I'll visit private gardens, which are colorful and lively and overwhelm with the aroma of sweet alpine flowers. The owners take pride in their creation and enjoy chatting with travelers.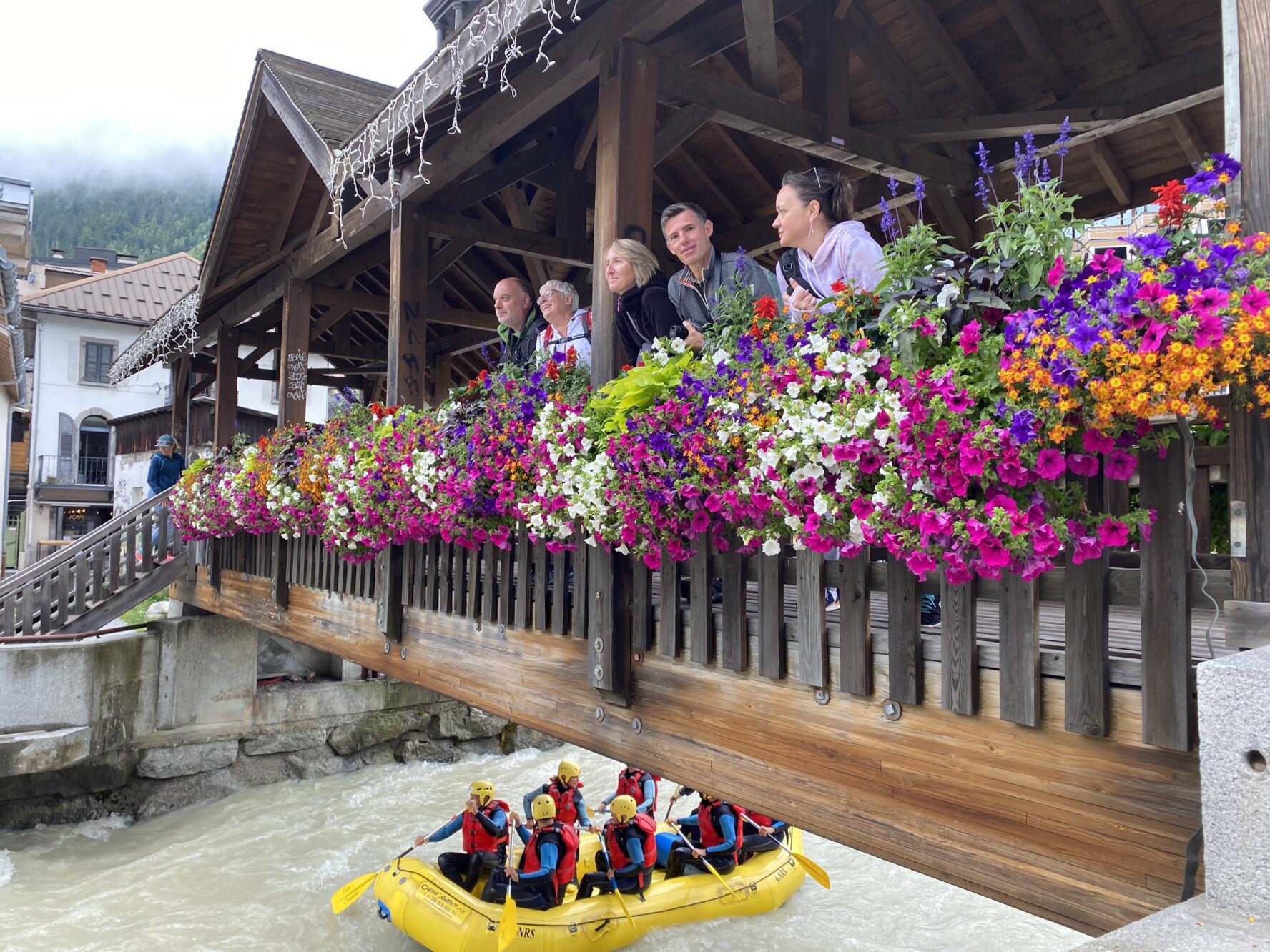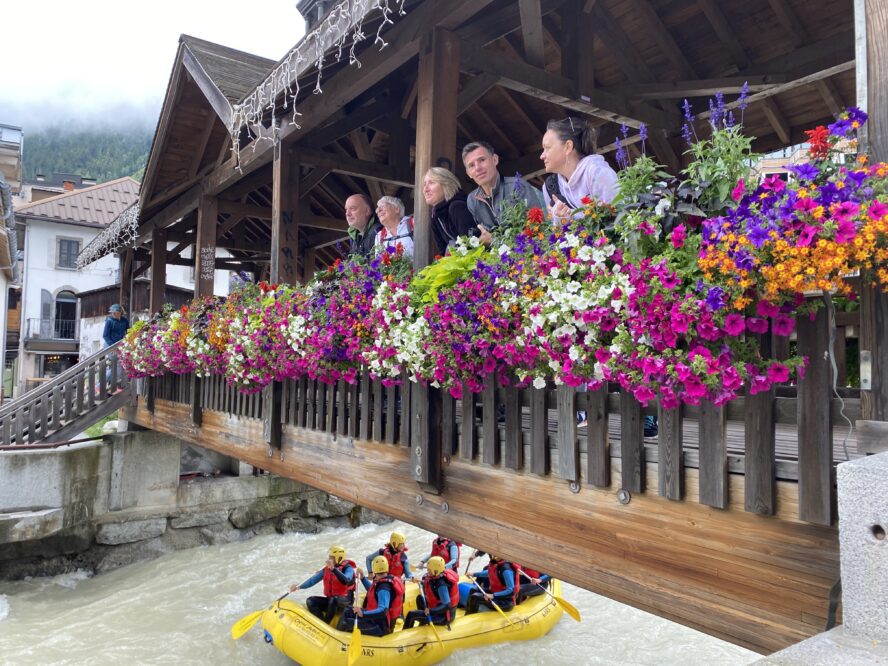 Servoz: Savor the natural surroundings
Thanks to the fertile soil, Servoz is home to a vibrant farming community where almost everyone has a cow, sheep, or a few goats, and fruit orchards and vegetable gardens are abundant. Located 200 meters (656 feet) lower in elevation than Chamonix, the climate here is surprisingly different from other areas in the valley: spring arrives early and fall lingers late in the year.
Likewise, you can enjoy a different pace of life. In the spring, you can see the wild orchid trees in bloom, and in October, the community hosts a sheep fair which includes a livestock competition, cider and bougnettes making, a tractor show, and more. But my favorite time to go, no matter the season, is the afternoon with an empty bottle so that I can return home with it full of milk.
It would be easy to assume that Servoz is isolated from the rest of the world, but this is far from the reality. While still preserving a pastoral feel, Servoz is home to a growing population of local artists and experimental chefs—a melting pot of traditional and contemporary France.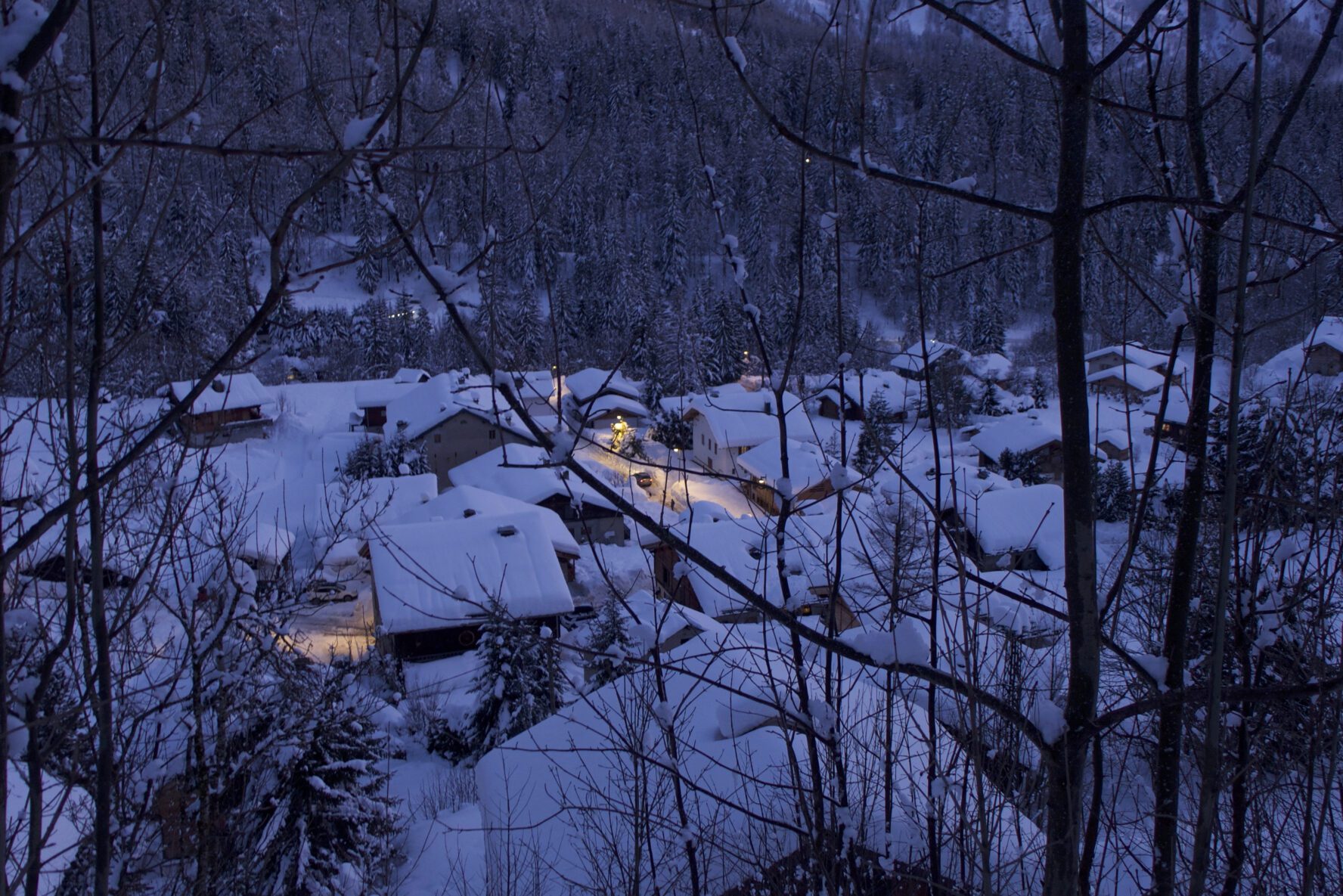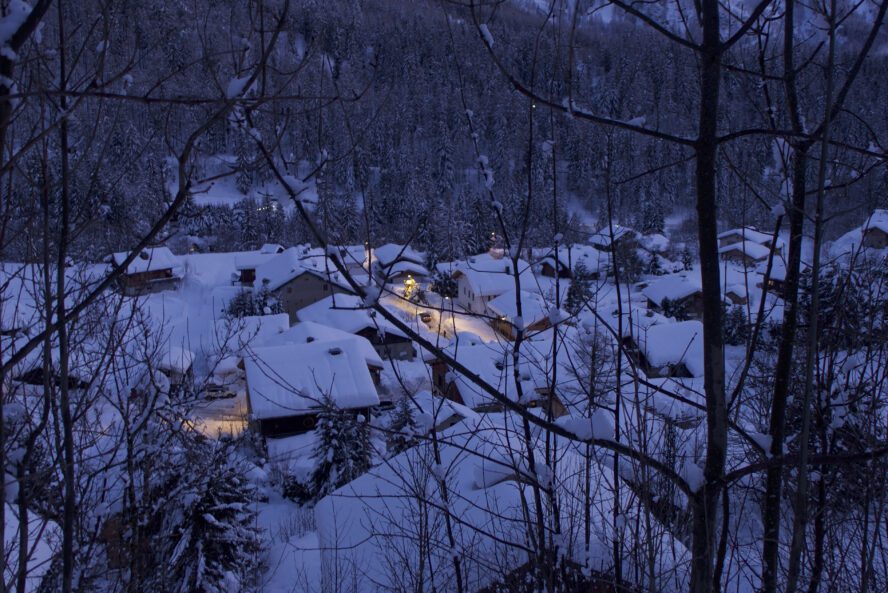 Tréléchamps: A mountain hamlet among forests and glaciers
To get to Tréléchamps, you take a train from Chamonix to what feels like the middle of nowhere. The village is built so it looks out at the sun and the mountains, with the backs of the houses facing the road. Unless you're looking for it, this tucked-away Alpine village is easy to miss.
Resembling an island of pasture, Tréléchamps lives up to its name: "in the middle of the fields". In the old days, farmers would take their cows up here and live for the summer, surrounded by glaciers and mountain huts. It's like the idyllic sights you can find when hiking in the Dolomites.
My favorite way to experience the area is to follow the alpine path that meanders through the village. Very often this means crossing paths with hikers and bikers on the iconic Mont Blanc Trail. They pass through here to eat at the mountain hut and I frequently join them.
Hiking in Chamonix: Much More Than the Mountains
Chamonix is not just for big mountain adventures. Like hiking the trails of the Cinque Terre or the Trolltunga hike in Norway, through embracing all of the elements of these villages and cultures, a casual exploration can be just as engaging for the body and mind. It took me many years and a major life change to experience this, but I wish I had found it sooner. The day hikes and photo walks that I go on in Chamonix are almost like a culmination of all of my life lessons and adventures—a reminder that you can have your head in the clouds and feet on the ground.