An Epic Three Day Hike of Virginia's Triple Crown
Hikers in Virginia are fortunate to have three of the most iconic vistas of the Commonwealth within reach of each other.
These three vistas are McAfee Knob, which is the most photographed view in Virginia, but it can be crowded. The second, Tinker Cliffs, doesn't offer one iconic vista, but rather several private viewing areas with intimate rock seating. And the third, Dragon's Tooth, is an impressive rock jetting dozens of feet out of the mountain, offering adventurous hikers something to climb with feet and hands.
Day 1: A rocky start with a great finish
Though difficult, it is possible to hike to each of them within three days in one 37-mile loop, which includes hiking a stretch of the Appalachian Trail outside of Roanoke. All you need is a little planning and a good start. There are some important things to note when attempting this arduous loop, but I think in the context of my own 10/18/9 mile split, you'll see it's not so bad.
I spent the night before the hike in a roadside motel near the McAfee Knob trailhead in Salem, Virginia. This allowed me to get an early start on the McAfee section of the trail in the morning. Or at least I would have gotten an early start had I not had that extra pint of beer at Parkway Brewing Company, which was just down the road from my motel.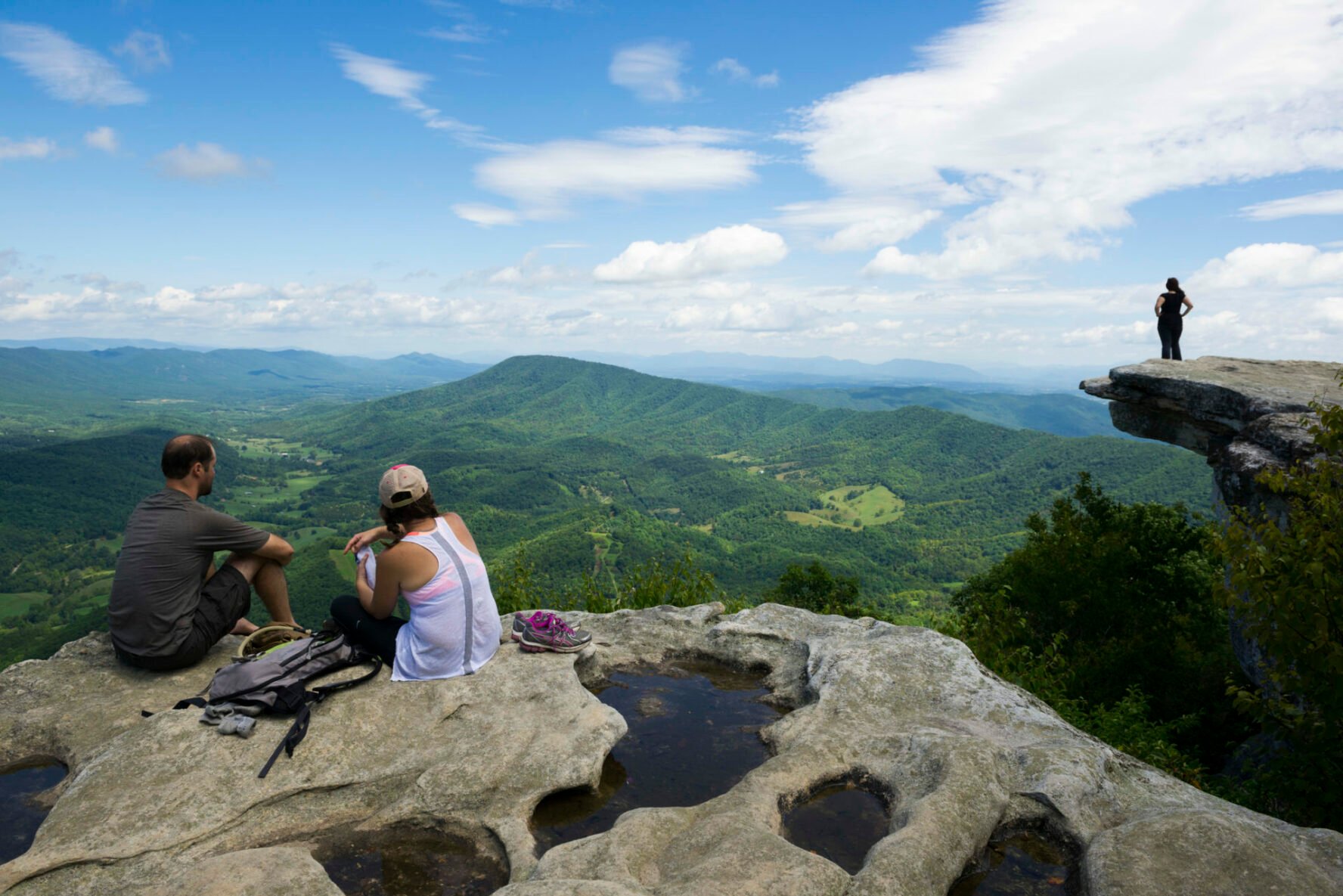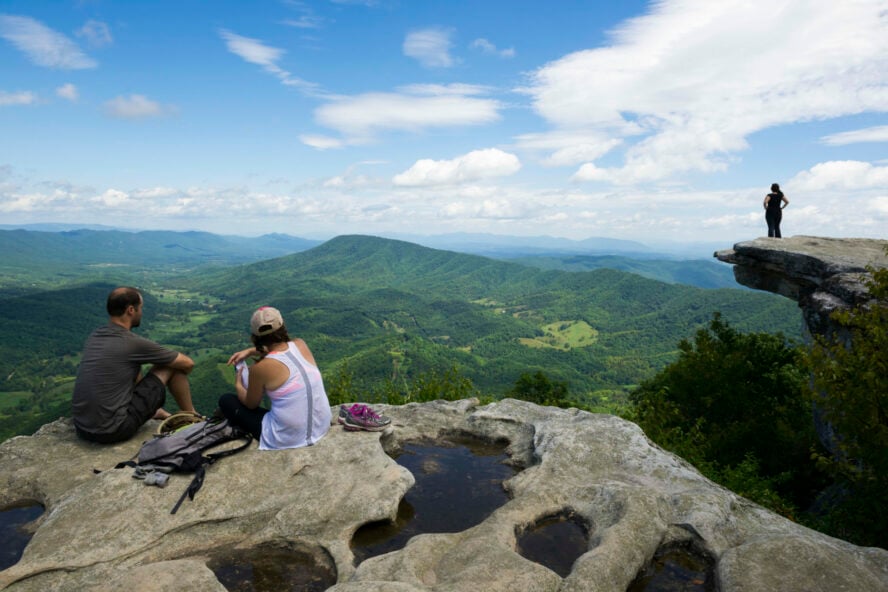 Pros and Cons of Hiking the Triple Crown
Some of the best views in Virginia
AT shelters with bear boxes
Most of the trail is well trafficked (this could be a minus for some people)
No water along North Mountain Trail
In any case, I still managed to reach McAfee Knob by mid-morning and then continued along the Appalachian Trail (AT) to Tinker Cliffs.
I reached the cliffs in the early afternoon and had a quiet and undisturbed lunch by myself with a great view. I spent that night at Lambert's Meadow Shelter (an AT shelter) just below Tinker Cliffs. I chose to sleep in my hammock rather than risk encounters with rats in the AT shelter, and I replenished my water supply in the nearby creek. It is recommended to use this AT shelter because a bear box is provided for hikers. Use it.
The first day of hiking was about 10 miles: it included two of the three crowns, and was a great way to start the long weekend.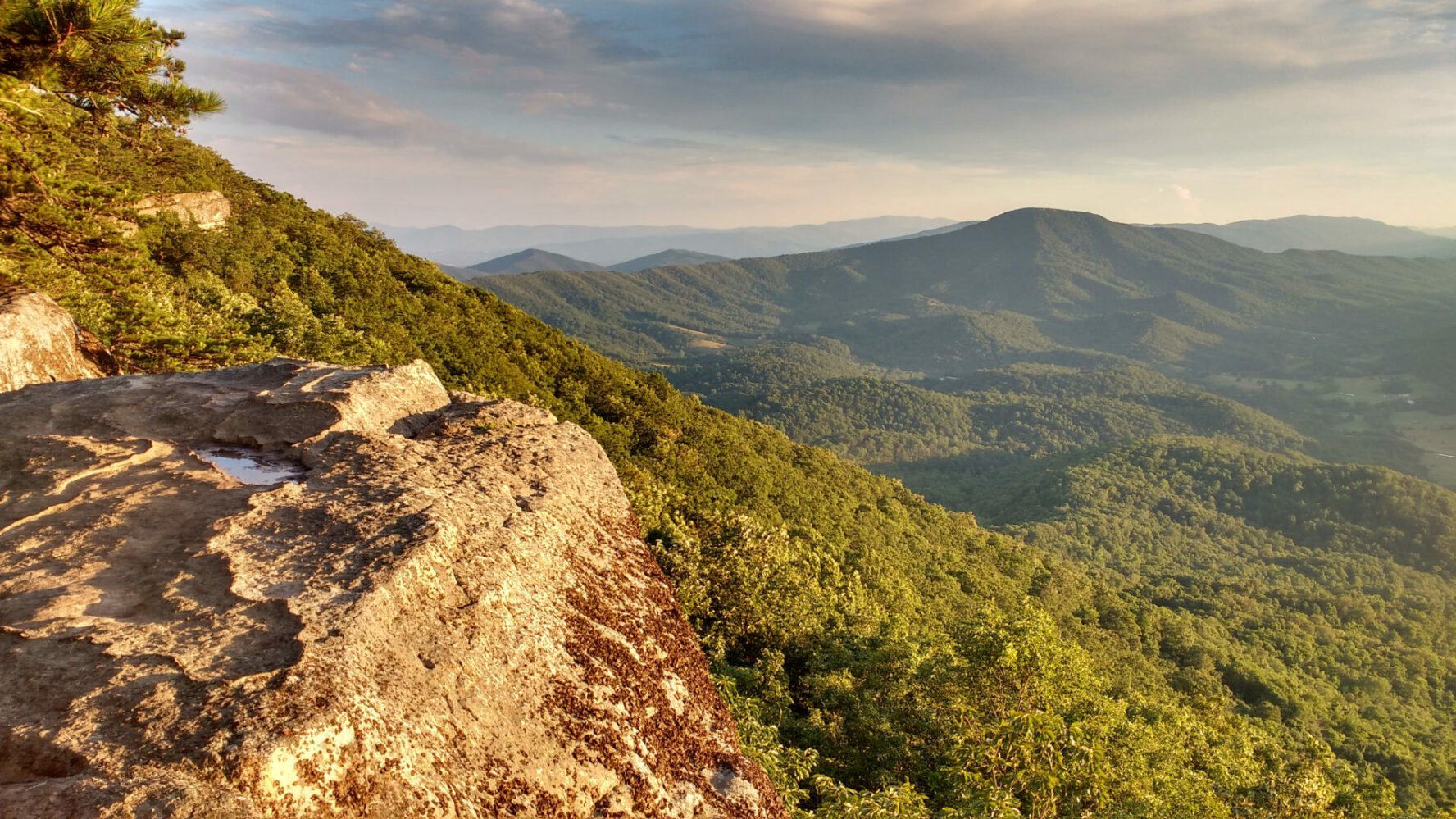 Day 2: Cows, lots of cows
In the morning, I backtracked along the AT to the Andy Lane Trail, which took me down into the valley. This section of the trail is littered with wild flowers and is technically on private property. You are directed through cow gates and are likely to encounter cattle. Maybe a lot of cattle.
Q: What do you do when a large cow is standing on the trail, blocking your way?
A: Ask it to mooove!
Though there are a couple of creek crossings in the valley, this is not a great place to replenish your water because of the proximity to the cow fields. When you see the cows standing in the creek relieving themselves, you'll get the idea why.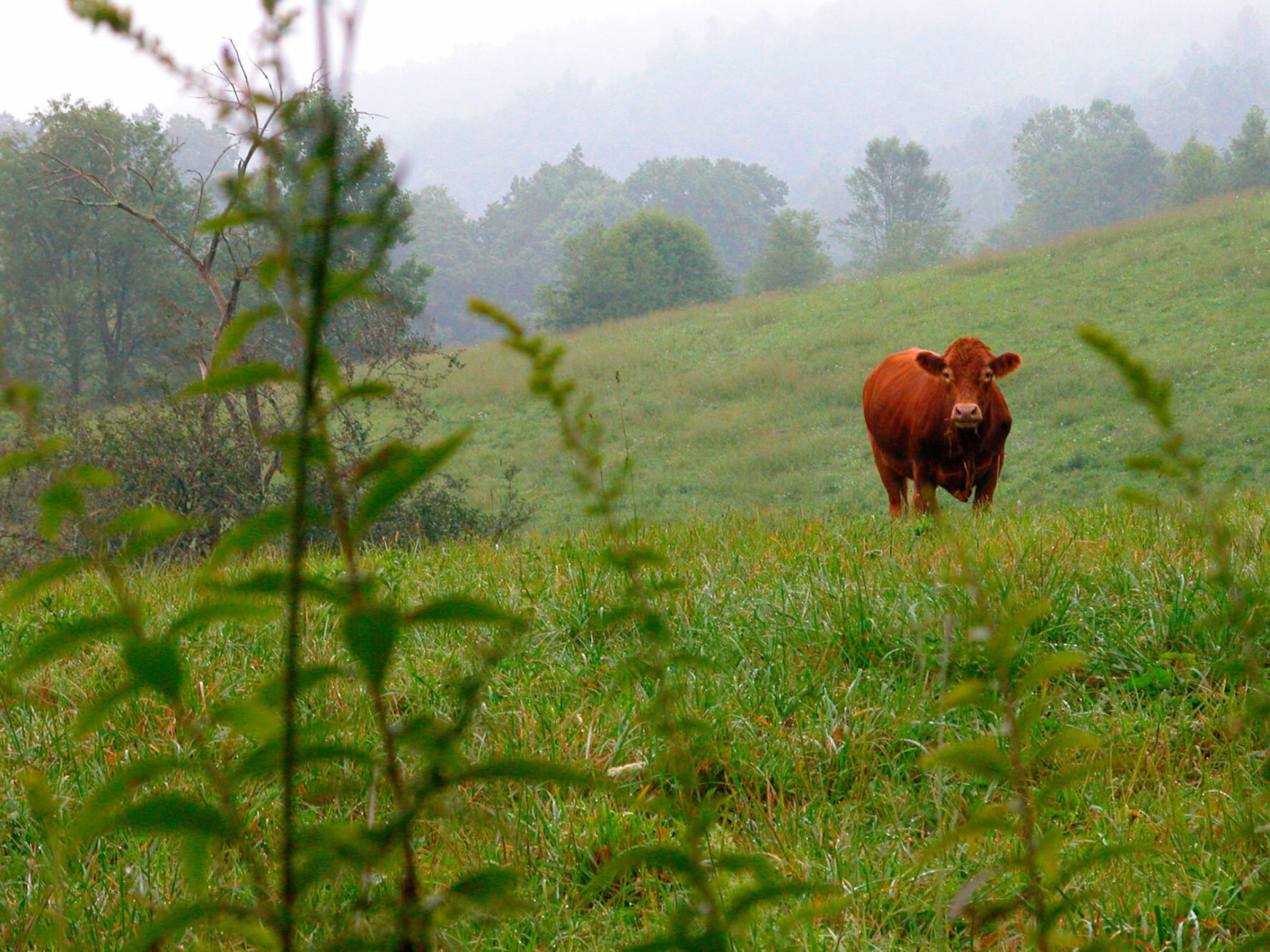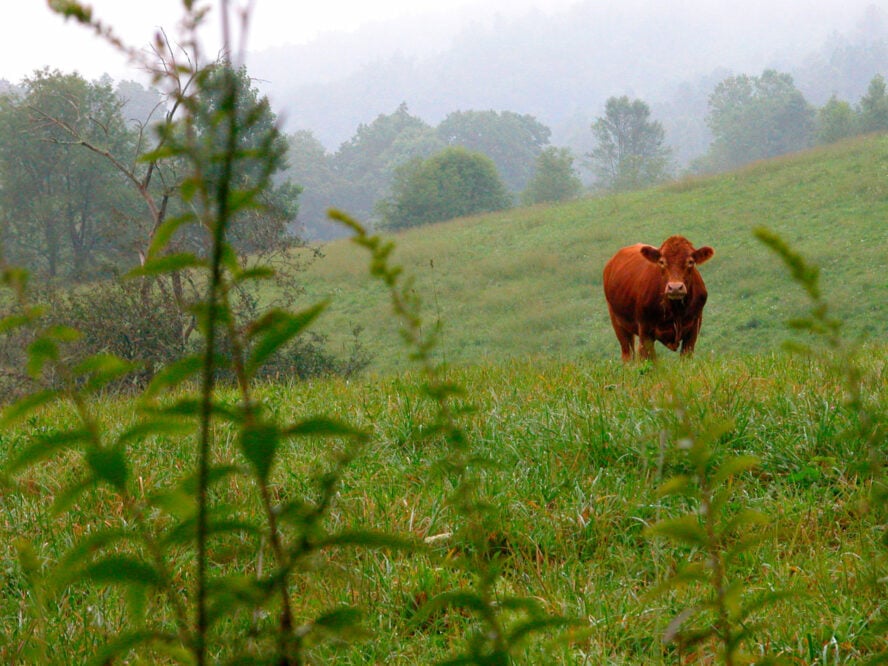 Continue on to the Catawba Valley Trail, where you'll find some cleaner creek water to filter. You will also find a difficult climb of about 1,200' to the North Mountain Trail, which will eventually deliver you at the foot of Dragon's Tooth.
Be warned, the North Mountain Trail runs along a knife-edge ridge for about 10 miles and there is no water to be found. I encountered several ultra-runners who were attempting the full 37-mile loop in one day and one in particular was short on water and would be for quite a while. The North Mountain Trail is also less traveled and more overgrown than the AT, which makes for a long and difficult day.
The good news is that the day ended well. I camped at the Boy Scout camp at the base of Dragon's Tooth, which is also just down the road from a gas station that serves huge burgers, among other things. My 18-mile day ended with soaking my feet in the creek at camp while drinking a tall-boy of beer and eating an ice cream sandwich. Not bad.
Day 3: Dragon's Tooth and a cold beer
The third day began with a quick hike up Dragon's Tooth, a challenging and fun scramble to the top of the mountain where The Tooth waits to be climbed. I am afraid of heights, so I was happy with observing the view from a little lower on the tooth than some other people. You have to backtrack back down to the Boy Scout camp to rejoin the AT and the path back to the starting point, so it's recommended that you stash your pack at camp and slackpack up Dragon's Tooth, just to make it that more enjoyable.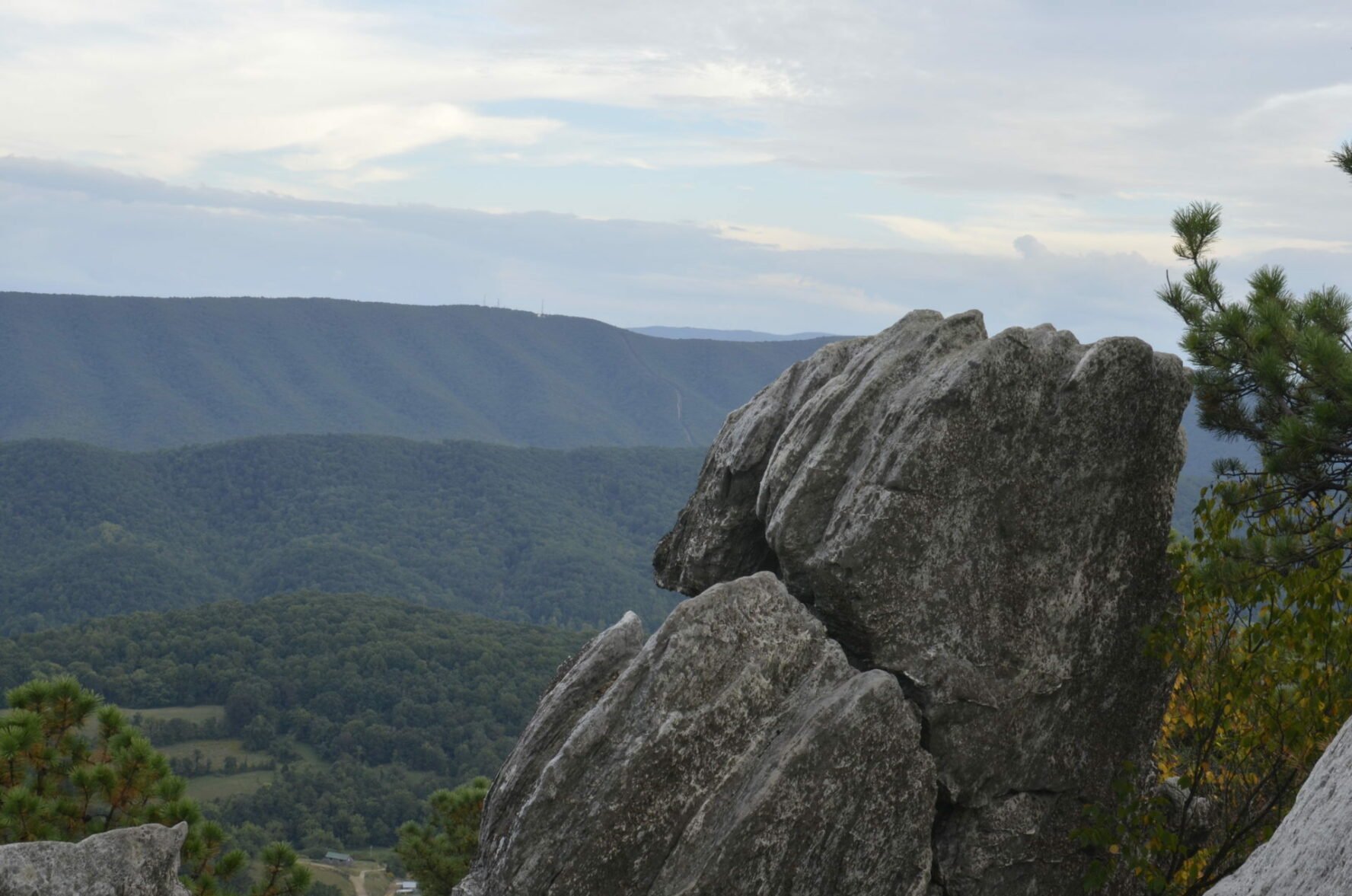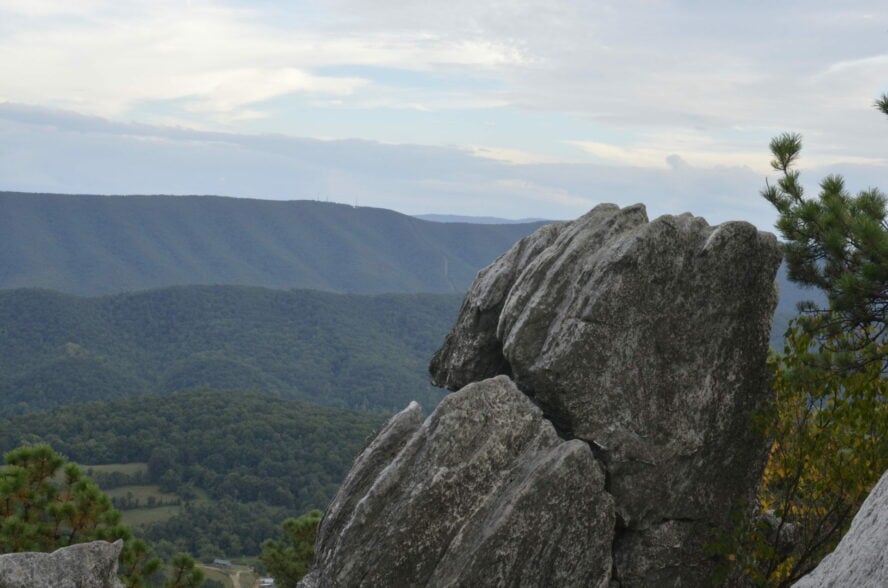 Even after going up and down Dragon's Tooth, the hike back to the parking lot off of Route 311 is still about 8 miles. And what an 8 miles it is! There is a fair amount of trail that is exposed to the sun, combined with a lot of climbing. If I am being honest, I nearly bonked on this section of trail. It was a hot day and the conditions really took it out of me.
After reaching the car and slipping on my Birkenstocks (a favorite ritual of mine to ease my aching feet), I filled up on calories at Ballast Point Brewing Company, just a 20-minute drive from the McAfee Knob parking lot. Three days of difficult hiking and magnificent views awarded me a large burger, which I never set down — not even between swigs of beer.
Crucial tips for hiking the Triple Crown of Virginia
Use the bear boxes at the camp sites whenever possible. If you don't camp near a bear box, make sure to hang all of your food and take the necessary precautions. Why? Because of the bears, silly.
Refill your water any chance you get, except near the cow pastures. There are plenty of places to filter water, but there are long stretches of no water as well.
Eat all the hamburgers you can find along the way!