Tour du Mont Blanc Hike: Route, Preparation & Tips for 2023!
Close views of the mighty Mont Blanc reveals scenery that changes by the minute and cuisine that changes almost as quickly — Tour Du Mont Blanc is a dynamic must for any hiker's bucket list.
The Tour du Mont Blanc hike starts and ends in Chamonix, the adventure capital of Europe, and passes through Italy, France and Switzerland. Each country has its own character; the Italians have their espresso, the French have baguettes, and the Swiss have their chocolate. The same goes for the landscape; each section of the trek has its own identity.
With a minimum of eight days of hiking, it's no small feat. Every day, you will climb about 3,000 feet and then descend another 3,000 feet, traversing five major passes through three different countries. After putting in 12 to 18 miles every day, you can bet that the effort is worth it. There's a reason why the Tour du Mont Blanc is one of the most famous hikes in the world.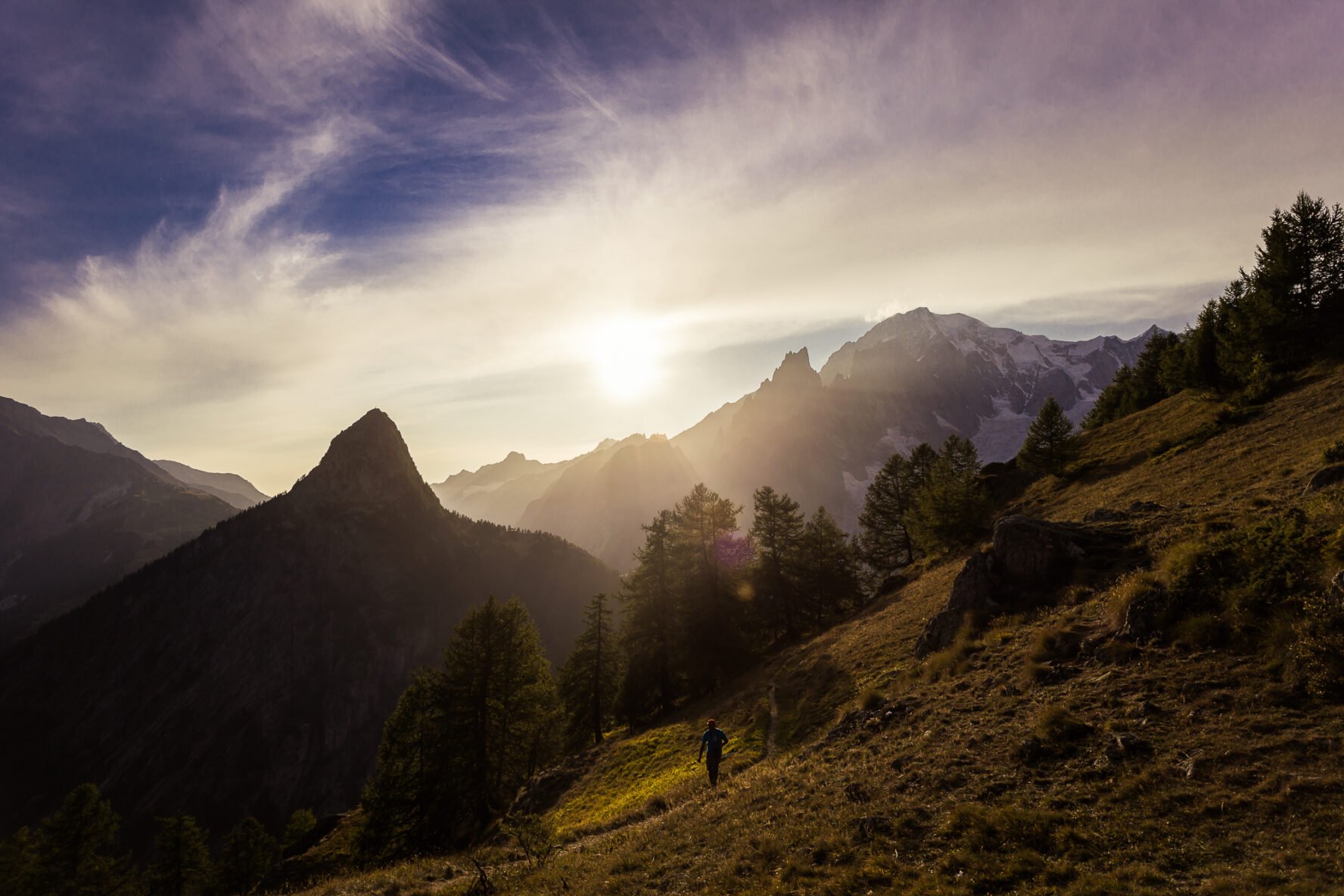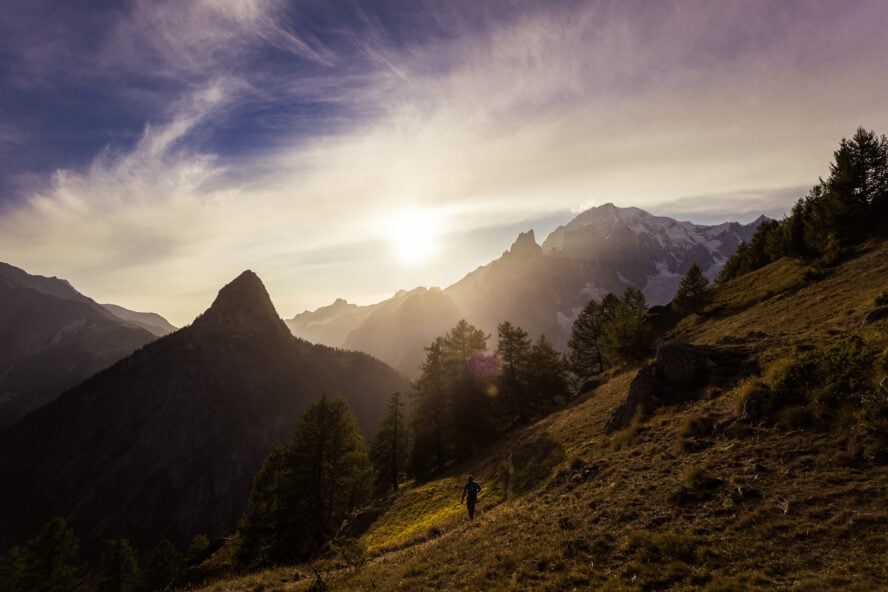 Pros and Cons of Hiking the Tour du Mont Blanc
The Tour du Mont Blanc covers France, Italy and Switzerland
Choice of camping, sleeping in huts, and hotels
Mix of alpine scenery and rich historical villages
Significant daily altitude gain is taxing for the uninitiated
Popularity brings crowds, but it's that good
The hiking trails making up TMB have been used for centuries by local shepherds. Only when Horace-Bénédict de Saussure was looking for the best way to summit did the Tour de Mont Blanc hike become popular. It's believed that no one had climbed Mont Blanc before Saussure offered a prize to anyone who could reach the summit.
The goal seemed unattainable. He trekked the Tour du Mont Blanc time and time again in hopes of cracking the code. Two Chamonix natives, Michel Paccard and Jacques Balmat, made the first ascent, and Saussure followed in their footsteps as third. Maybe on your trek you'll find a hidden route in the mountain that hasn't been discovered yet!
My guiding led into backpacking all over the world
My guiding history started on a whim, but it was also the best whim to happen. I started guiding when I was 23 years old and fresh out of university. I decided to go on a hiking trip for nine or 10 months. At one point, I saw a group on a trek all being led by this guide. I just watched them and thought, I would really fancy doing that. Seemed like quite a sweet gig. From there, I wrote letters to all of the British guiding companies asking for a place on the team. I luckily landed a job.
Within a month, I was hiking in Morocco and felt like I had been a guide for years. My life encompassed an absurd amount of backpacking all over the world. I was young and in love with the guiding lifestyle. I went to the Himalayas for hiking in Nepal, all over India, Pakistan, Uzbekistan, Kazakhstan. We trekked in Iran and Slovakia. I led Soviet scientists when the Iron Curtain had only been lifted a year before. To say I found the tours extraordinary is an understatement. From there, the hiking and guiding never stopped.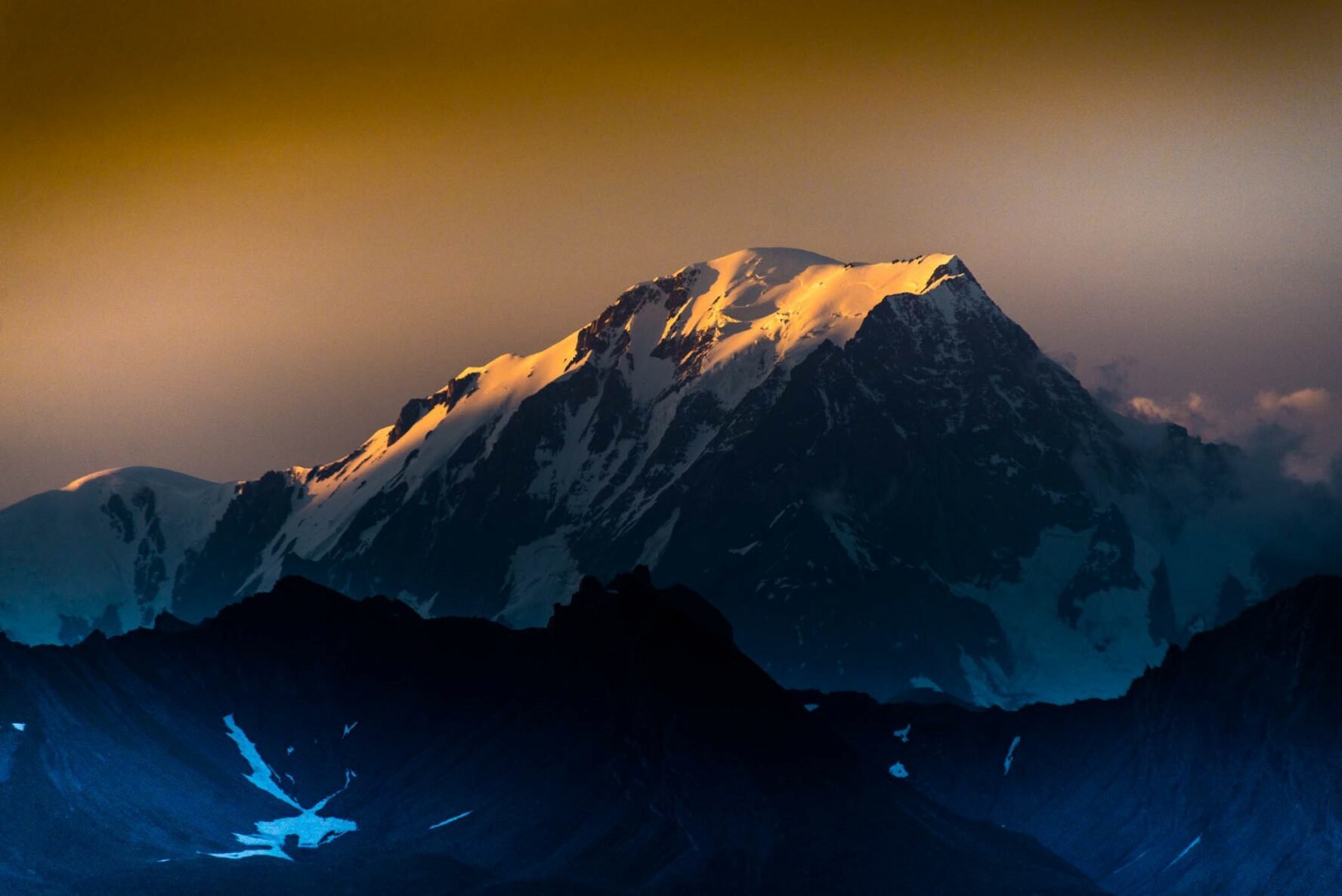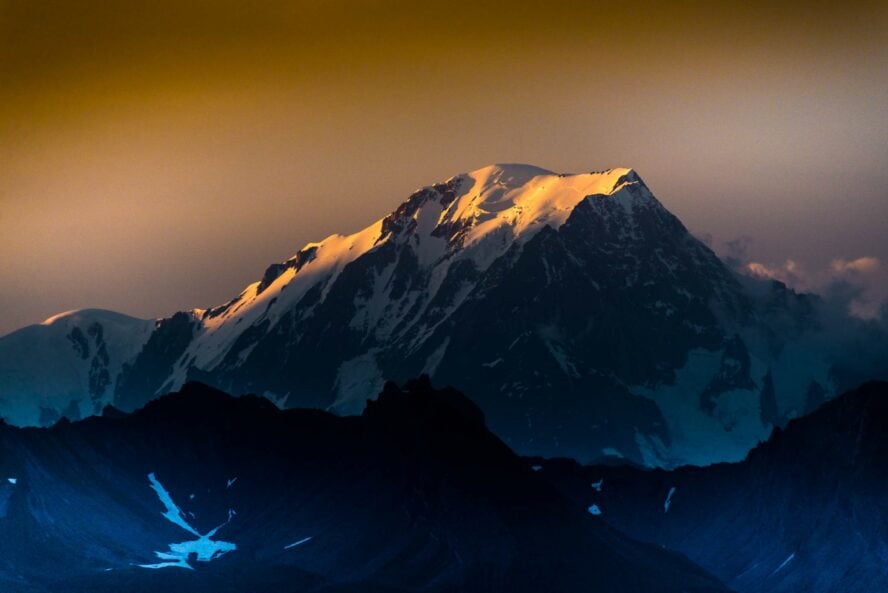 Chamonix became my homebase as a Tour du Mont Blanc guide
I spent about five or six years trekking, meeting people and traveling freely. I started working in an office, but I felt like I needed to get back out on the trail. I decided to start my guiding business. But when it was still a baby, I had a young family, so our home base was crucial. We settled in Chamonix — well, "settled" is the wrong word. We lucked out with living in Chamonix.
The village is the start and the end of the Tour du Mont Blanc, as well as the only place on the trek where you can actually live. We lived there in Chamonix about seven years before we moved on, but Tour du Mont Blanc still holds a special place in my heart. Now, after 15 years at this point, my baby is decidedly grown up.
My favorite experience on the Tour du Mont Blanc
There are more than I could count, but the first that comes to mind is when we found ourselves in the middle of a whiteout when we were expecting sunshine. Some people who were with me forgot to bring gloves; they stood there with socks on their hands.
Each pass of the Tour du Mont Blanc is different. While the itinerary of the days might be similar — starting in a valley, heading over a pass and back down to a different valley — the views on the Tour du Mont Blanc never cease to amaze me. You have lakes and rolling pastures on some days, enormous mountains and high passes on others. Quaint villages where you'll have espresso and gelato in the mornings, then French wine on a porch in the evenings. Not a single second on the Tour du Mont Blanc is dull.
My favorite view, and one that rivals the Trolltunga hike for me, is on the last day, the last segment of your hike from Les Houches to the Chamonix Valley. You are standing there looking straight down this majestic valley that just continues on and on—and Mont Blanc is right next to you the whole time!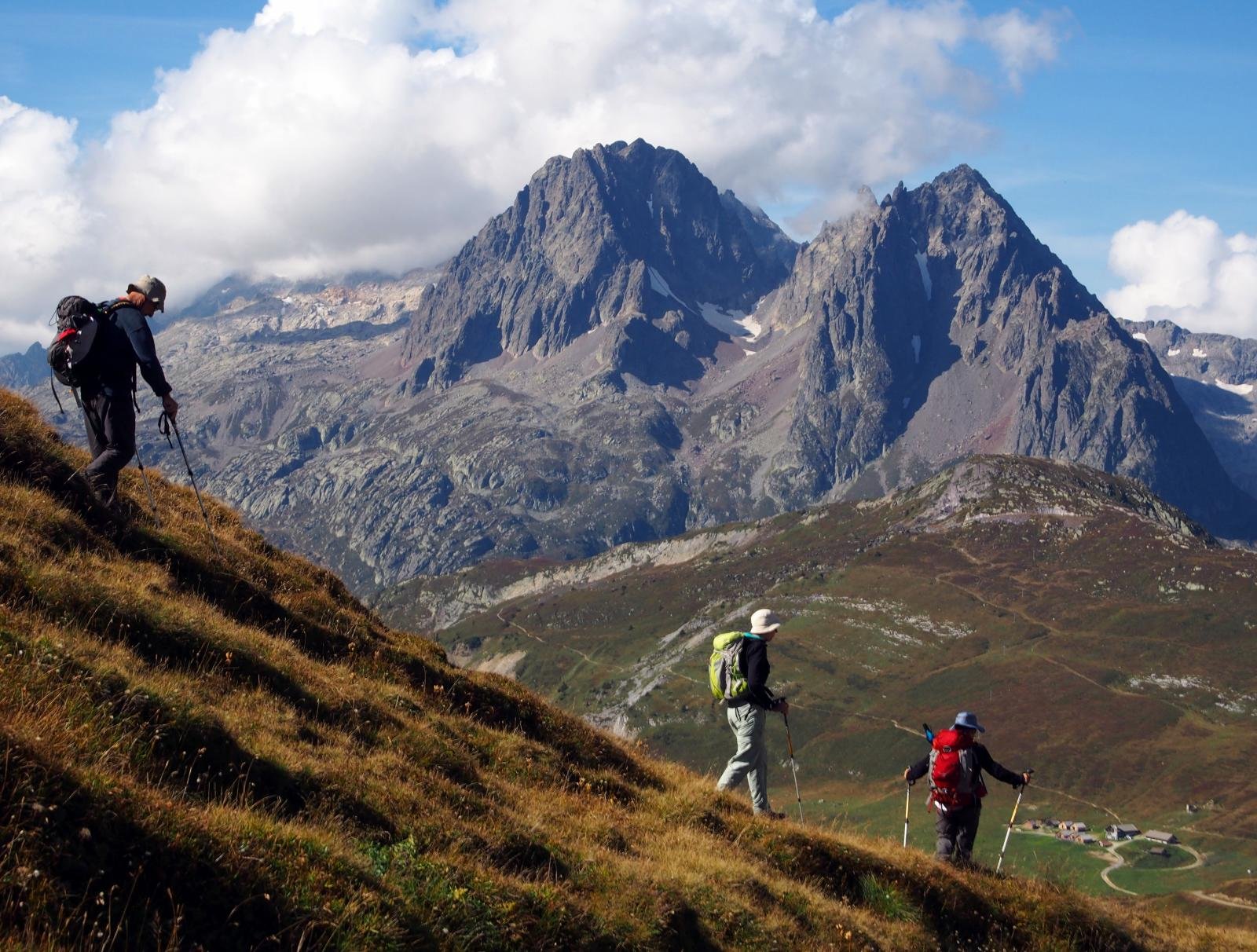 What to Expect on the Tour du Mont Blanc Hike
Hiking Tour du Mont Blanc is best hiked in reverse
Traditionally, the TMB is done counter-clockwise. After doing the Tour du Mont Blanc many times, I decided to try going clockwise, like I was hiking in Cinque Terre. Initially, everyone tried to convince me otherwise — you don't break tradition. But the hike just made more sense to me this way. With the counter-clockwise route, the first three biggest passes are crossed at the beginning.
The first night in the hotel people are panicking. I can see on their faces that they're all thinking "Is she going to make it?" The uncertainty created an uneasy atmosphere, and that's not really how you want to start the Mont Blanc hike. The clockwise route offers you a mellow first couple of days. You adapt to the terrain, weather, altitude and all kinds of elements. You then attempt the big passes on the last three days. The route is also visibly less crowded in the clockwise direction. You even avoid the crowds in the peak season.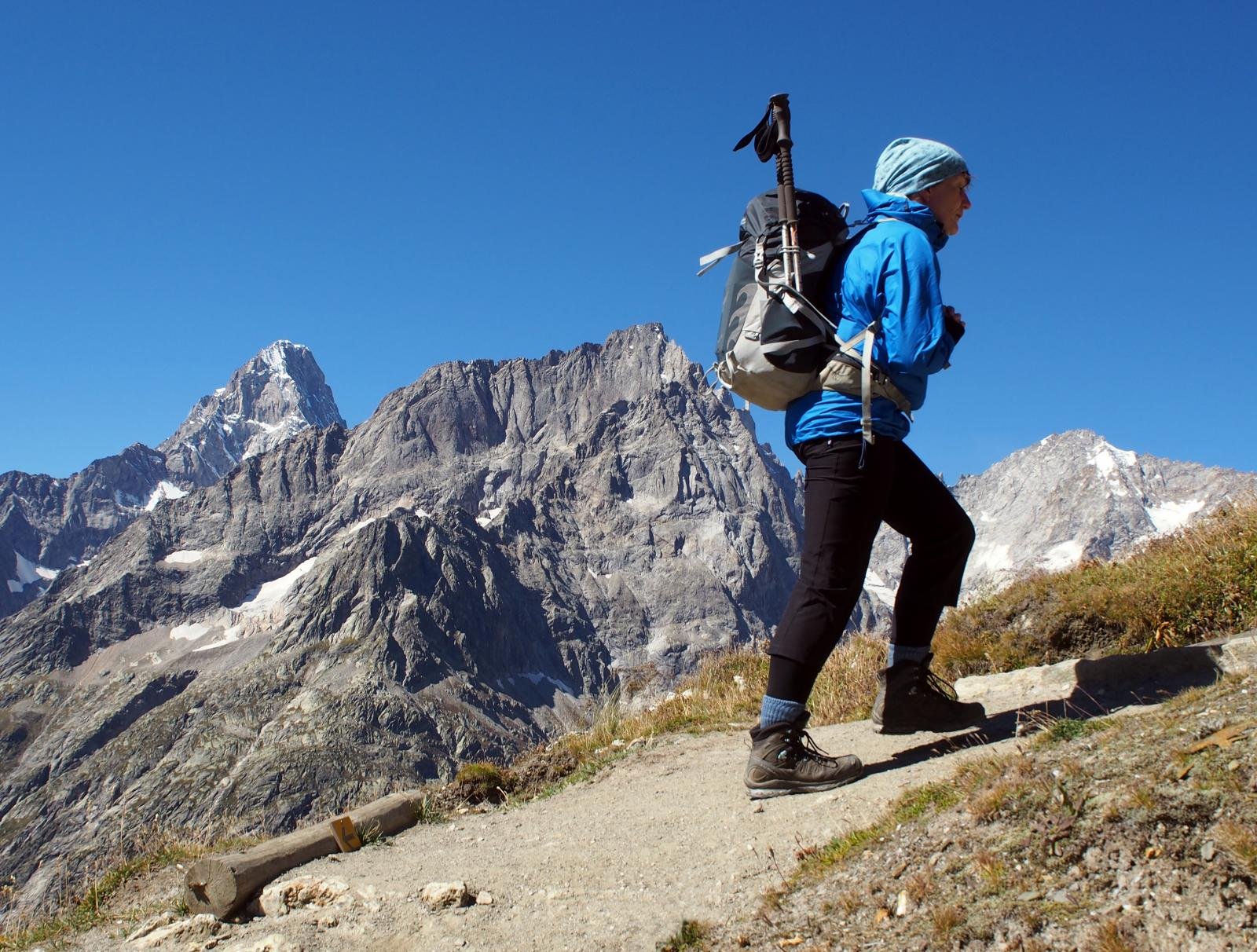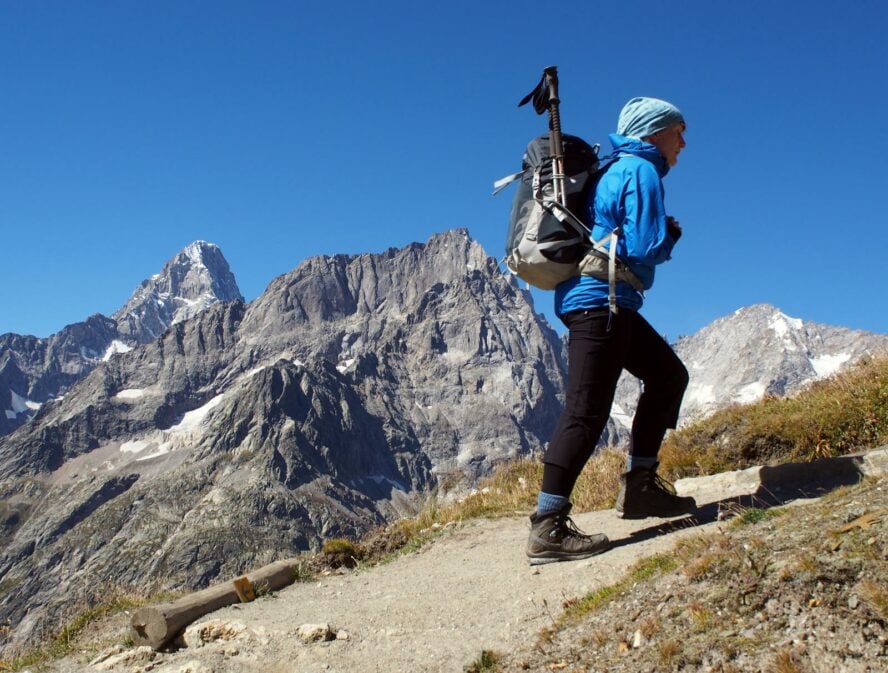 How do I plan a Tour du Mont Blanc?
Like choosing your route when climbing Matterhorn, planning this tour is a matter of personal choice. Do you want to go on the counter-clockwise Mont Blanc hiking tour? More people will go in the same direction. For some, being part of a group feels comforting. The counter-clockwise route is the traditional one, but I find the clockwise to be so much more enjoyable. I would recommend it to anyone interested in Mont Blanc hikes.
You could also just hike it twice—once in each direction—and decide for yourself! I'm going to describe my favorite version of the clockwise Tour du Mont Blanc hike. If I went into all the different options here, it would go on for ages. Instead, I'll stick with the highlights.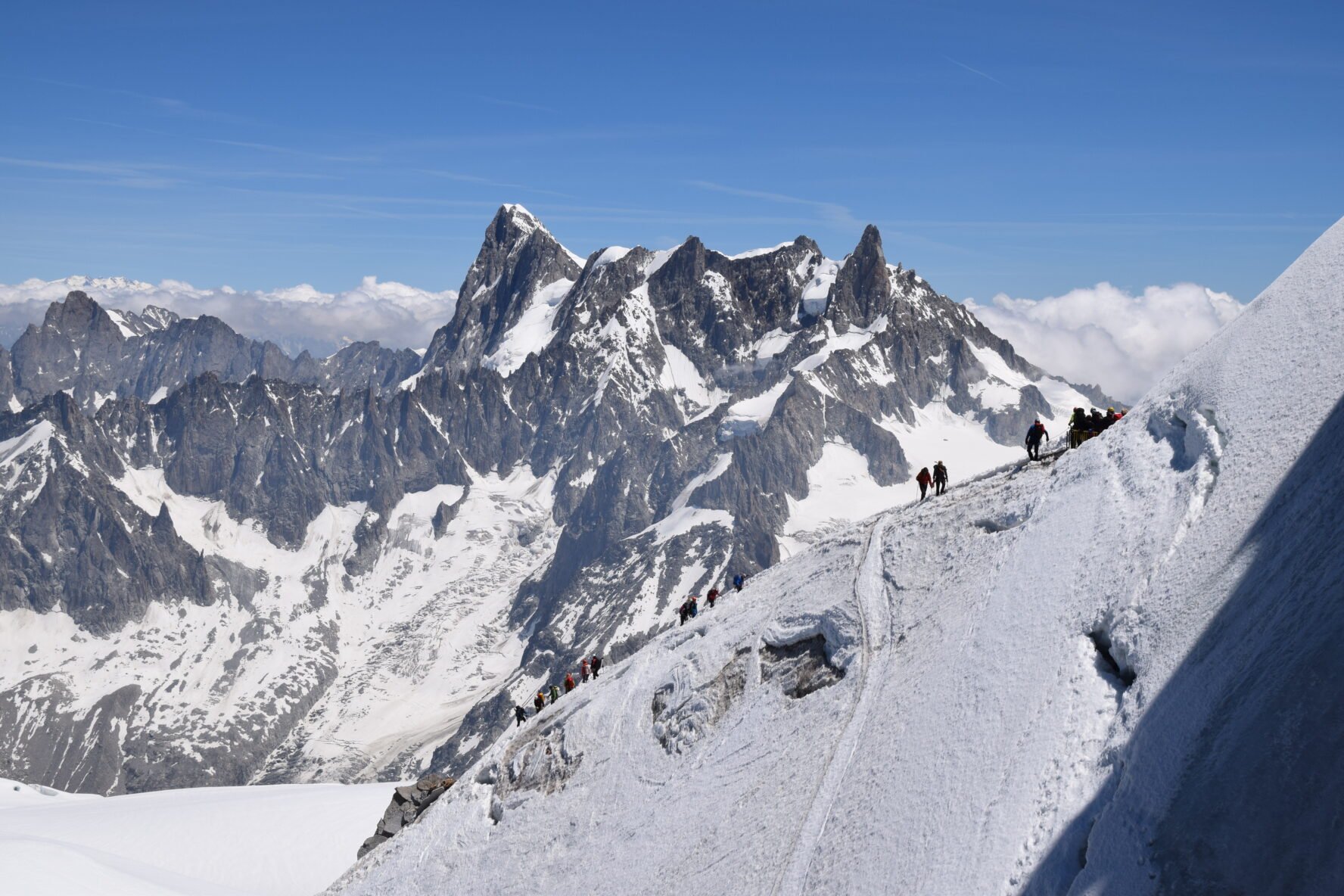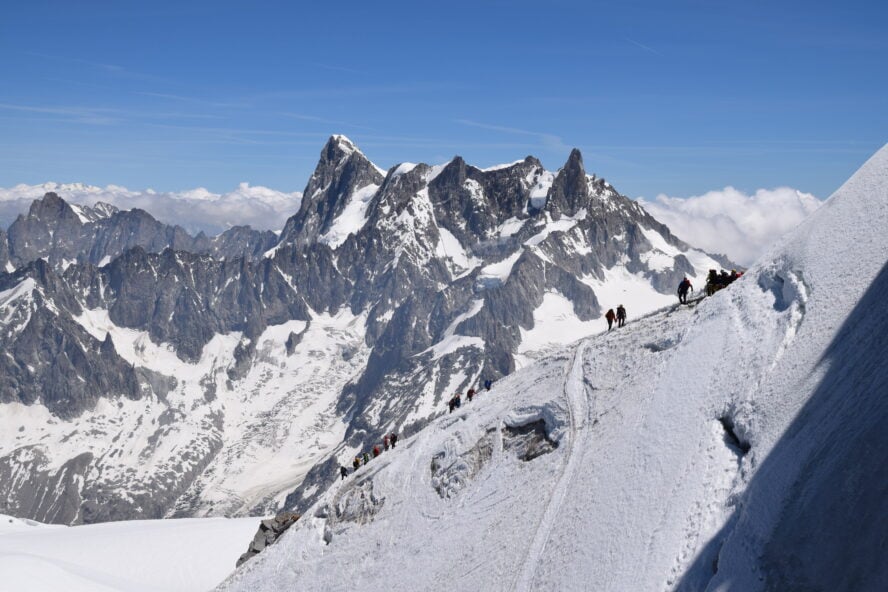 Start in Chamonix before trekking to Argentiere
The first night on my Mont Blanc hiking tour, I like to spend time in the Chamonix Valley. Technically, this day is included in my trip, but just preparing by enjoying this quaint mountain town and maybe taking the cable car to the Aiguille du Midi.
If you're coming from afar, the best place to fly into is Geneva, Switzerland. Chamonix is about an hour drive from there. The next morning, I embark on my first hiking day. My trek starts from Chamonix on the Grand Balcon Sud to Lac Blanc. We then trek to Argentiere to spend the night there.
Stops in Champex and Courmayeur are ideal for sightseeing
Bright and early, I traverse the Col de Balme and on to my home for the night at La Forclaz. On the third morning on the Mont Blanc hiking tour, I head along the Bovine route to Champex. After I settle in my hotel, I can rent a boat and find some trout, or for a bit of an adrenaline rush, I might jump into the ice cold water around Champex.
On the fourth day, I head to La Fouly, where four alpine pastures are used to produce cheese in a traditional Swiss method. Having a raclette for dinner is a must. Our itinerary for the fifth day on the Tour du Mont Blanc consists of the hike from La Fouly to La Plaud near Courmayeur. I highly recommend a detour to the Grand Col Ferret.
Halfway through the trek, we all deserve a rest day. On the sixth day of the Mont Blanc hike, I like to take a rest day in Courmayeur, Italy. The town is car-free and paved with cobblestone. You can find high-end Italian clothing and restaurants alongside family-run boutiques.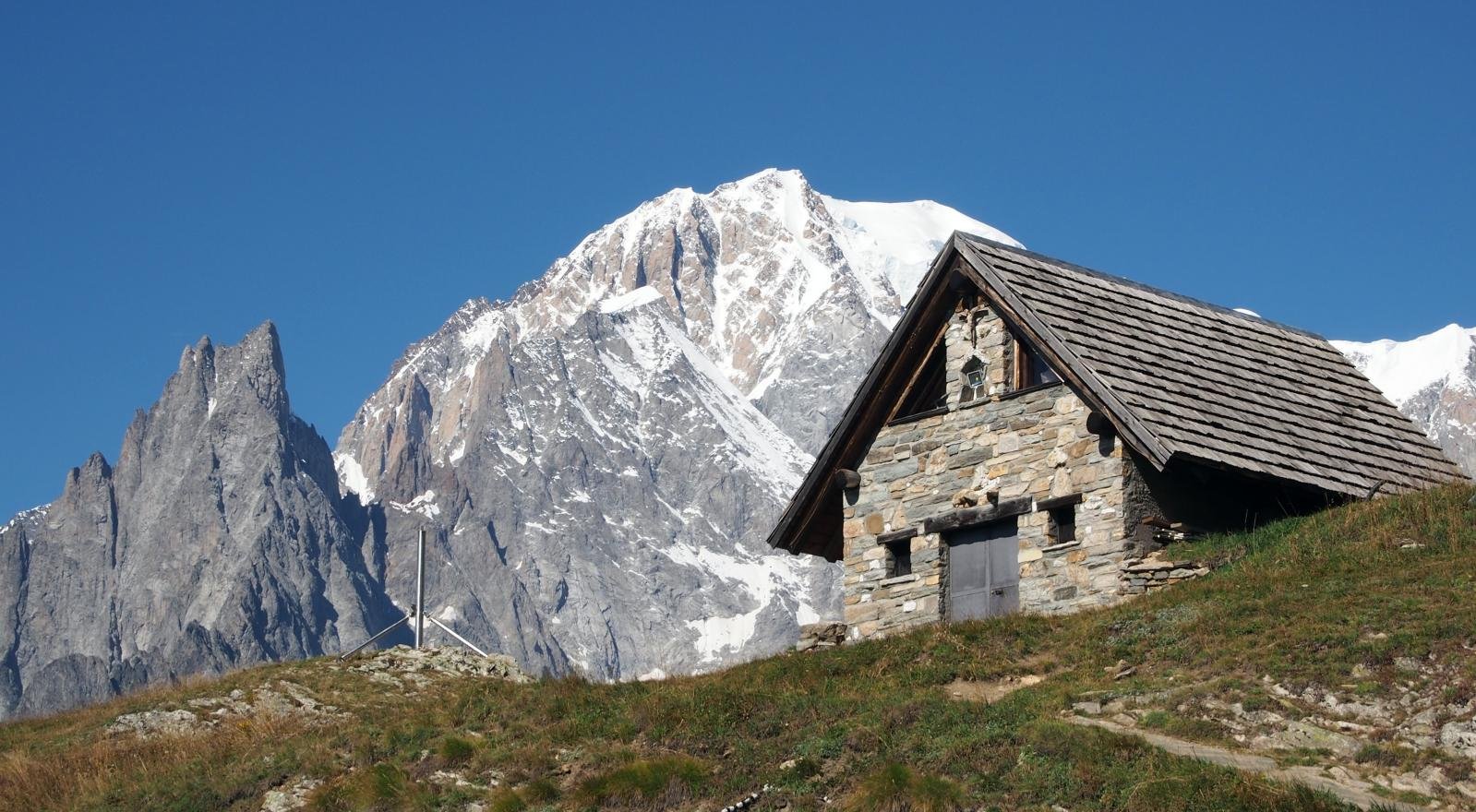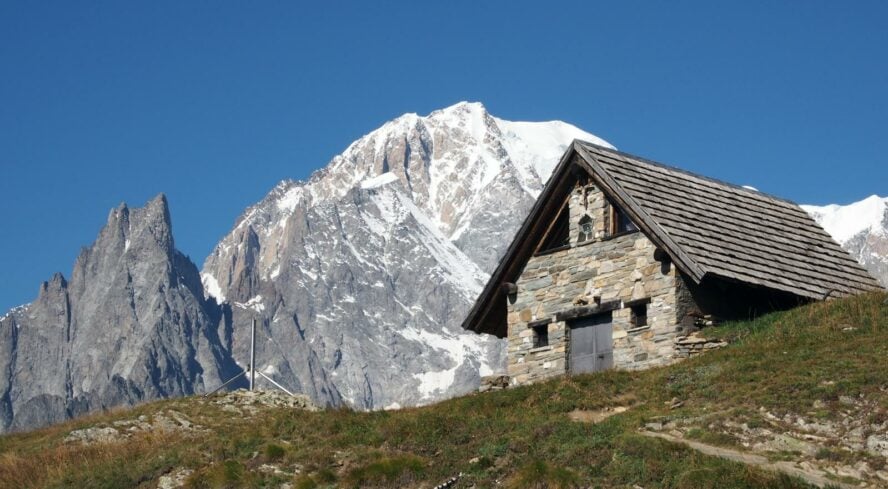 Return to Chamonix after sweeping views of France and Italy
After a long (and hopefully relaxing) day, I head to Chamieux going over Col de la Seigne, the border of France and Italy, on the seventh day of the Tour du Mont Blanc. While standing on the top, looking at the French side, you'll see the spectacular Vallée Blanche. On the Italian side is the Val Veni and the Grand Col Ferret.
On the eight day, I start my trek early to Les Contamines to cross over the Col du Bonhomme, where the sound of ringing cowbells fills the air. The final day of your hiking tour, I head from Les Contamines to Les Houches. Once I'm finally back in the Chamonix Valley, a celebratory macaron is in order.
One more important thing to note is that you do not need any special documents to pass through the different countries. If you fly into France, Geneva, or any other location, the rest of the trip doesn't require any visas.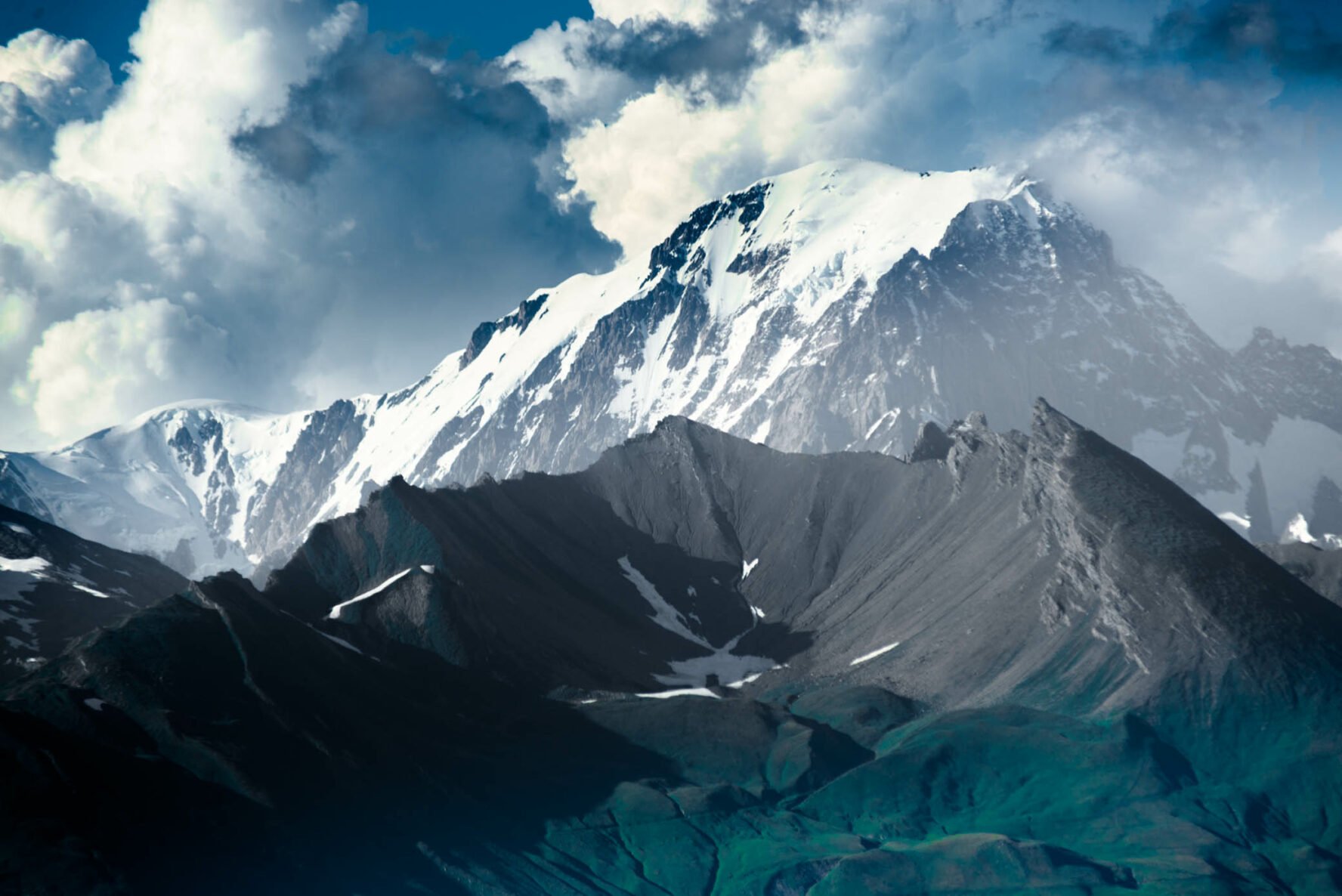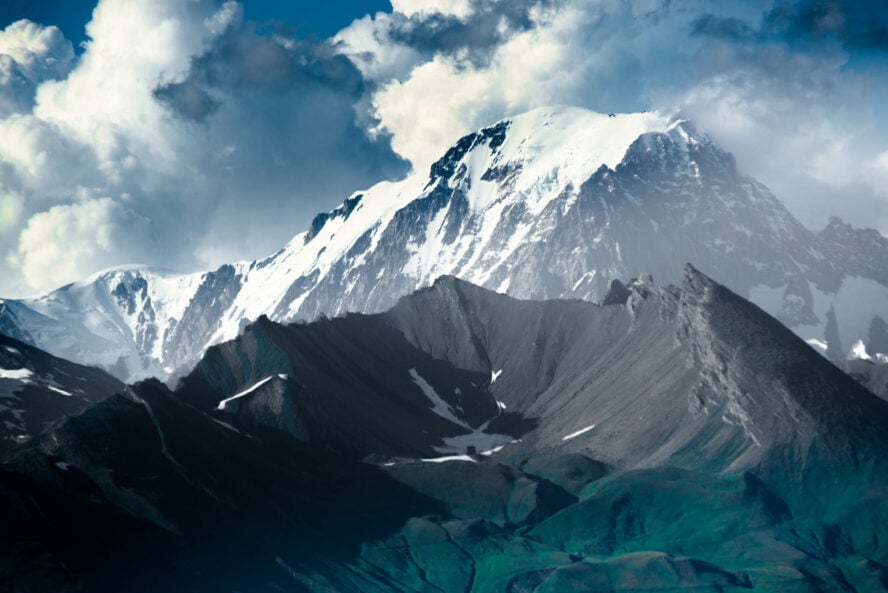 Tips for Hiking Tour Du Mont Blanc
How long does it take to hike the Tour du Mont Blanc?
Hiking the Tour du Mont Blanc depends on your ability to walk between 12 to 18 miles per day. The classic Tour du Mont Blanc trail is about 110 miles long, so we break our tours down to six to nine days on the trail. In addition to the classic route, many variations have evolved.
You can go on a detour to one of the many scenic lakes, maybe take the trail up a harder mountain pass, or go around some of the challenging sections of the hike. Overall, the Mont Blanc hike variation can either shorten or extend your route compared to the classic one.
Just like when you're trying to find the best trail for hiking in the Dolomites, there are no better or worse options—it all depends on what you want to do. The flexibility of the Tour du Mont Blanc accommodates hikers of all levels. You can easily complete it with a super fit 30-year-old and a smaller preteen in the same group.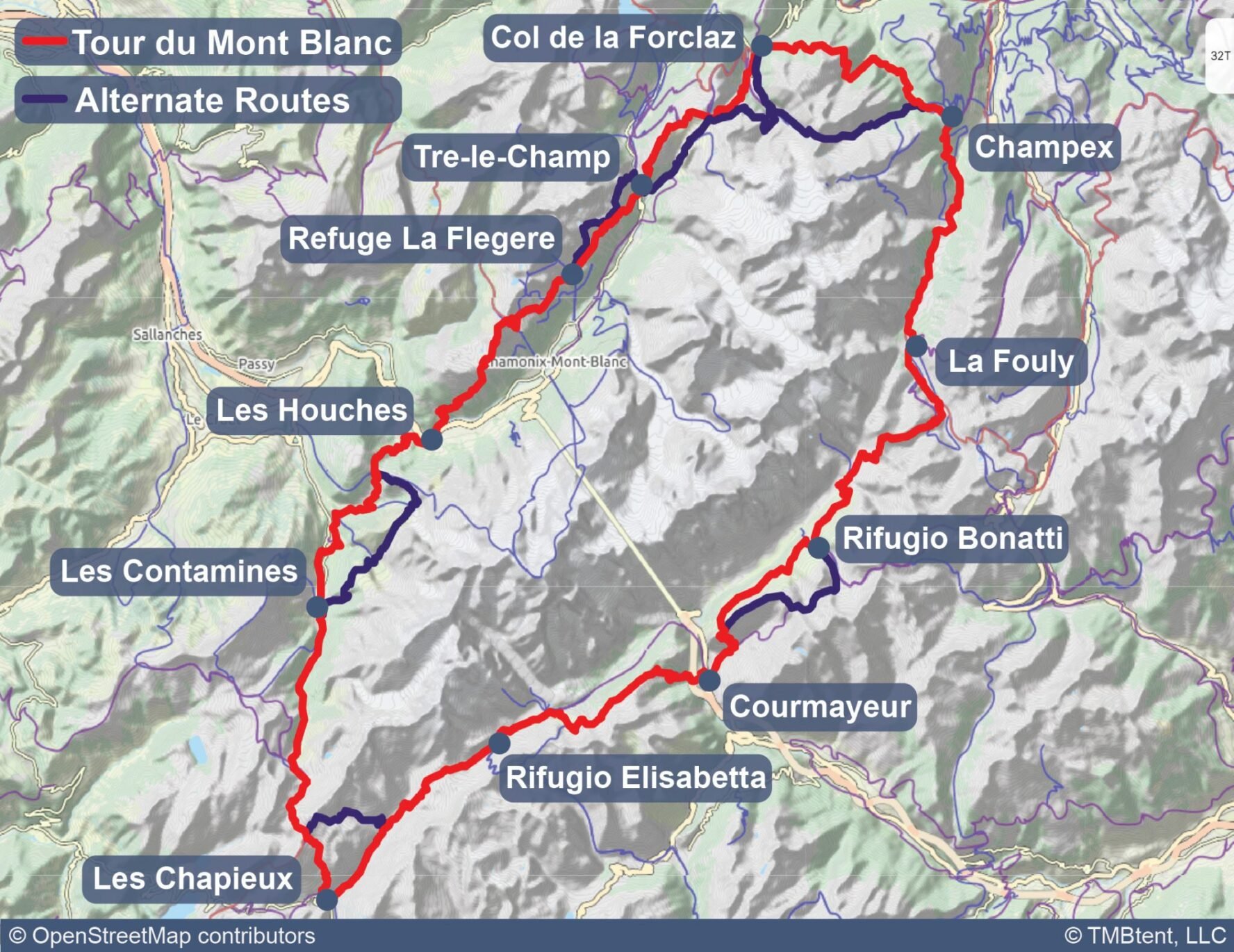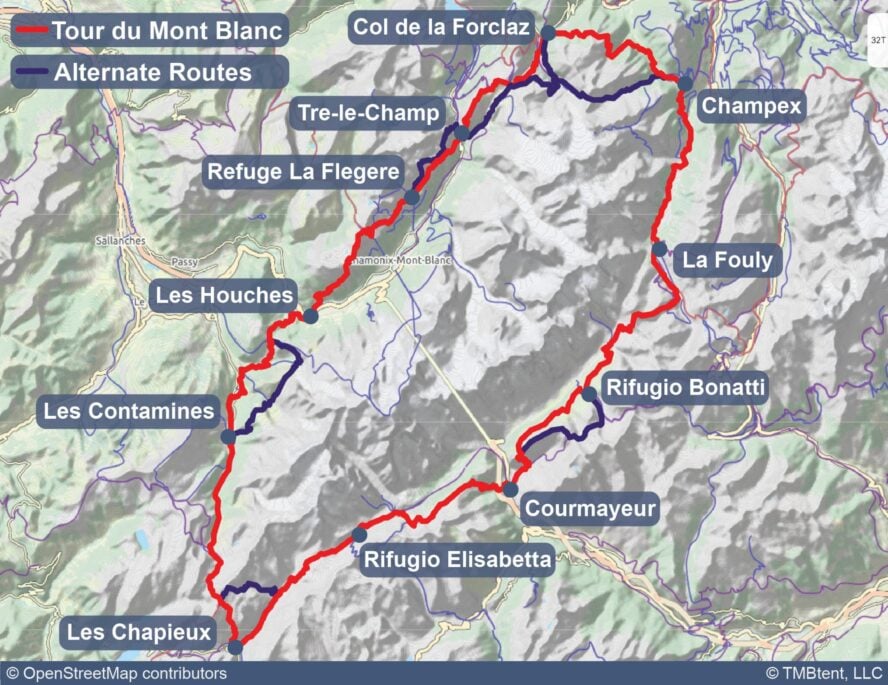 How many miles is the Tour du Mont Blanc?
The typical TMB trek is 110 miles long, but because of the many variations that number is an estimate. It's not like the Superior Hiking Trail, where you have to hike the whole 300 miles — by taking public transport, cable cars and avoiding the more difficult mountain passes, you can cut off almost 50 miles of hiking.
Some people can't get enough of Mont Blanc and want to prolong their tour, which is also perfectly doable. Some options include the Tête de la Tronche, Col du Sapin and Col Entre Deux Sautes, which extends the segment between Rifugio Bertone and Rifugio Bonatti in Italy.
Another option I recommend is heading over to Cabane d'Orny, a mountain hut between La Fouly and Champex-Lac in Switzerland. Lastly, you can trek to Lac Blanc, a beautiful lake in the Aiguilles Rouges mountains, which offers a spectacular view of the Mont Blanc massif.
How difficult is the Tour du Mont Blanc?
The TMB is a hike—some even consider it a walk—not a technically difficult climb. I have seen a family with a 12-year-old complete the Tour du Mont Blanc. I've also seen a 78-year-old man hike the entirety like it's nothing. While you don't need any prior mountaineering or hiking experience, you do need to be in good shape.
Every day is physically demanding. The days are long, elevation gain is significant, and the ascents and descents can be steep. Each day is relatively similar. You start in the valley, hike up over a pass, then back down to a different valley. Your body needs to be able to handle the elevation changes in different terrain each day.
With a little bit of training, running and weekend hikes, truly anyone can do this. Start off with running two-three times a week for a couple of months. Once you have built your stamina, start running or hiking uphill to train your muscles on steeper terrain. About one or two months before your trip, put on your backpack and your hiking gear. Find some hikes nearby, so you can get used to carrying your gear and the weight of your pack.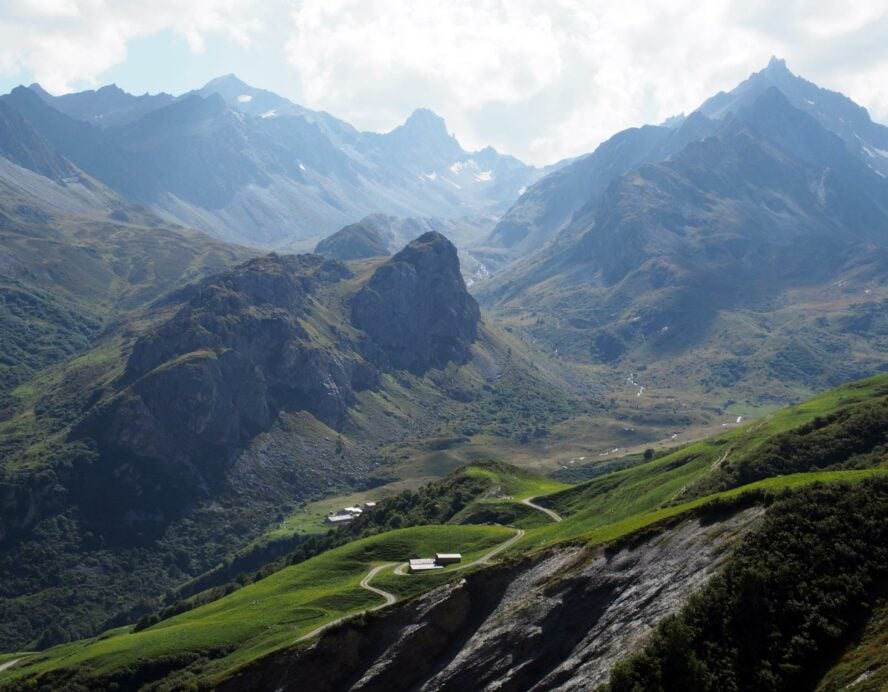 Can you camp on Tour du Mont Blanc?
You can camp on Tour du Mont Blanc, as well as stay in refuges or in hotels. The Tour du Mont Blanc accommodations are superb and honestly quite luxurious compared to some other hiking accommodations. One of the many great things about the Tour du Mont Blanc is the flexibility of the accommodations. Not all of the accommodations are always available.
For example, it's inevitable that you will stay in a refuge at one point. The refuges are a must for a classic experience. You'll enjoy a delicious home-cooked dinner from local ingredients and a cozy atmosphere with other hikers. The campsites have sinks, toilets and showers with warm water. The hotels are similar to your regular ones, but with a much better view of the mountains.
How do I plan a Tour du Mont Blanc?
First choose which direction you want to go in when planning your Tour du Mont Blanc hike. The traditional counter-clockwise or the clockwise direction. The clockwise is my personal favorite because of the easier start. Plus, you are hiking in the opposite direction of most other people. You will have all of your mornings on the trail alone and only run into people later in the day. Hike the counter-clockwise direction if you are unsure about the Tour du Mont Blanc and want the comfort of camaraderie of other hikers on the trail, or if you want to stick to the tradition.
Secondly, pull out some maps and look at the different variations of the Tour du Mont Blanc. You can decide which suits you the best. The classic route is mapped out, but you can shorten or lengthen that route. You can opt to skip some hard passes or make the hike even more challenging for yourself.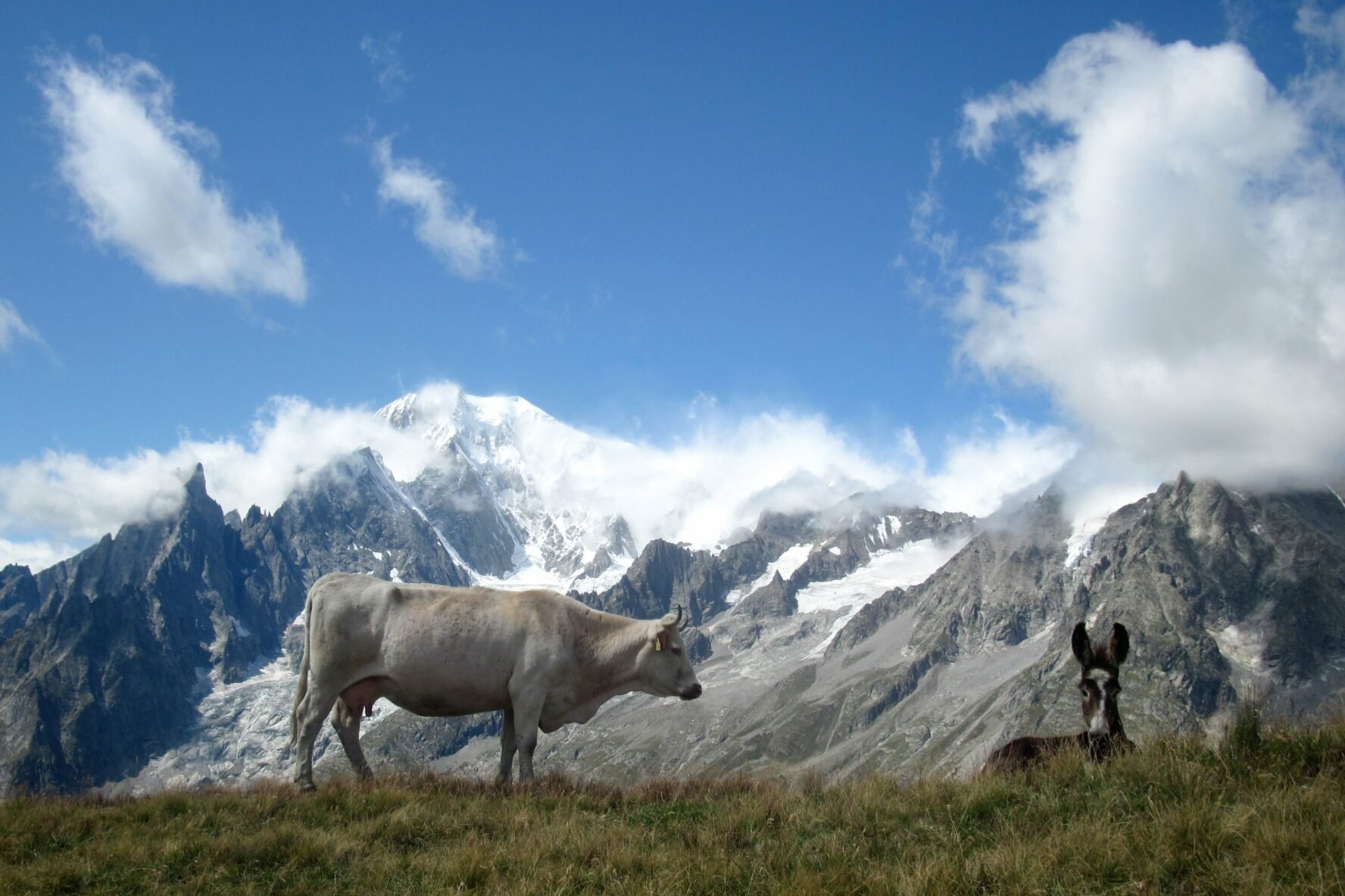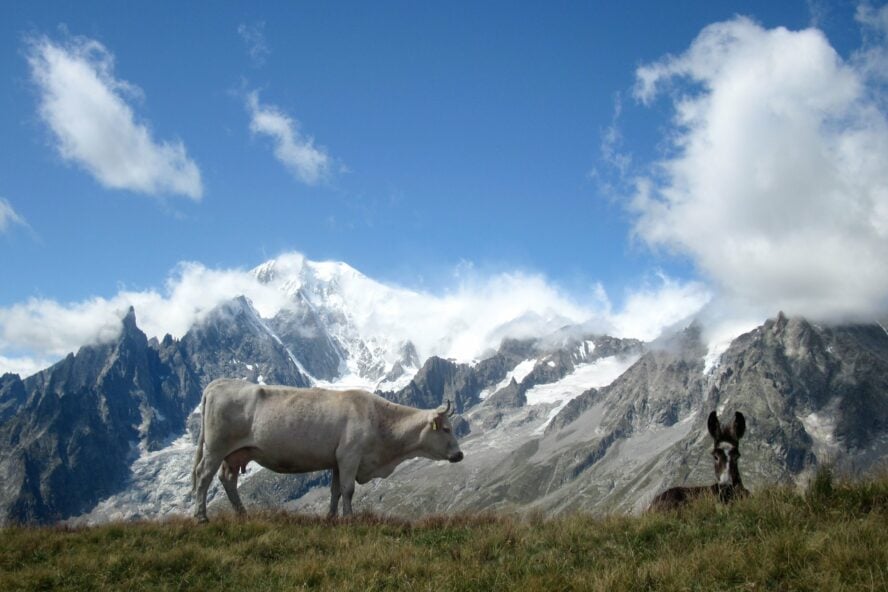 What is the best time of year to do the Tour du Mont Blanc?
The best time of year to hike the Tour du Mont Blanc is in the summer months, from late June to early September. In this period, the weather is generally the most pleasant, and the days are the longest. Also, the trails will be well-maintained, and the refugios will be open, which makes finding accommodation very easy. Remember that TMB is crowded during the peak season, so don't forget to reserve refugios in advance!
A rule of thumb: If you plan on hiking in August, your refugios and hotels should be booked by the end of March.
Campsites are the only accommodations you do not need to make a reservation. I'm a fan of the convenience because it allows flexibility while hiking. Let's say something unexpected happens, you can always change your plans and go to a different campsite. Keep in mind however that camping is not available at all points along the route.
If you perhaps prefer cooler weather and fewer crowds, consider doing the TMB hike in the shoulder season – in May or October. The weather is usually more unpredictable in the shoulder season, with a higher risk of rain and snow. Still, if you prefer silence when hiking, the trails will be generally less crowded and the scenery won't lose its majesty.
Ultimately, you should be prepared for all weather conditions on TMB, regardless of the time of year you decide to visit.
Hiking Tour du Mont Blanc guided or solo?
The trails of Tour du Mont Blanc are very well labeled and with many other travelers on the same route, so doing the TMB alone is not a hard feat at all. The one downside to hiking solo is reserving the accommodations. You should always explore many different itinerary options. The refuges and hotels book up months in advance. The route travels through three different countries, each with its own language, which can quickly turn into a logistical nightmare.
How much does Tour du Mont Blanc cost?
A guided Tour du Mont Blanc hike will cost you around €1,300 to €1,500. Keep in mind this means all expenses are covered. Plus, you're traveling with a professional.
Here is a list of other costs for the Tour du Mont Blanc hike:
Accommodation
The Tour du Mont Blanc average refuge price is €54 per person and the average campsite is €12 per person.

A hotel in Chamonix is about €85 per night and in Courmayeur is about €132 per night.
Transportation
You'll most likely fly into Geneva and take a bus to Chamonix for €43 round trip.
Food & Drinks
a beer might cost you around €6

a baguette €2

a sandwich about €10

dinner at the mountain hut for around €25
The prices vary from place to place but you can use these numbers as a reference point. You can make the trip more expensive by staying in nicer hotels and dining in more pristine restaurants. The price point doesn't really get cheaper.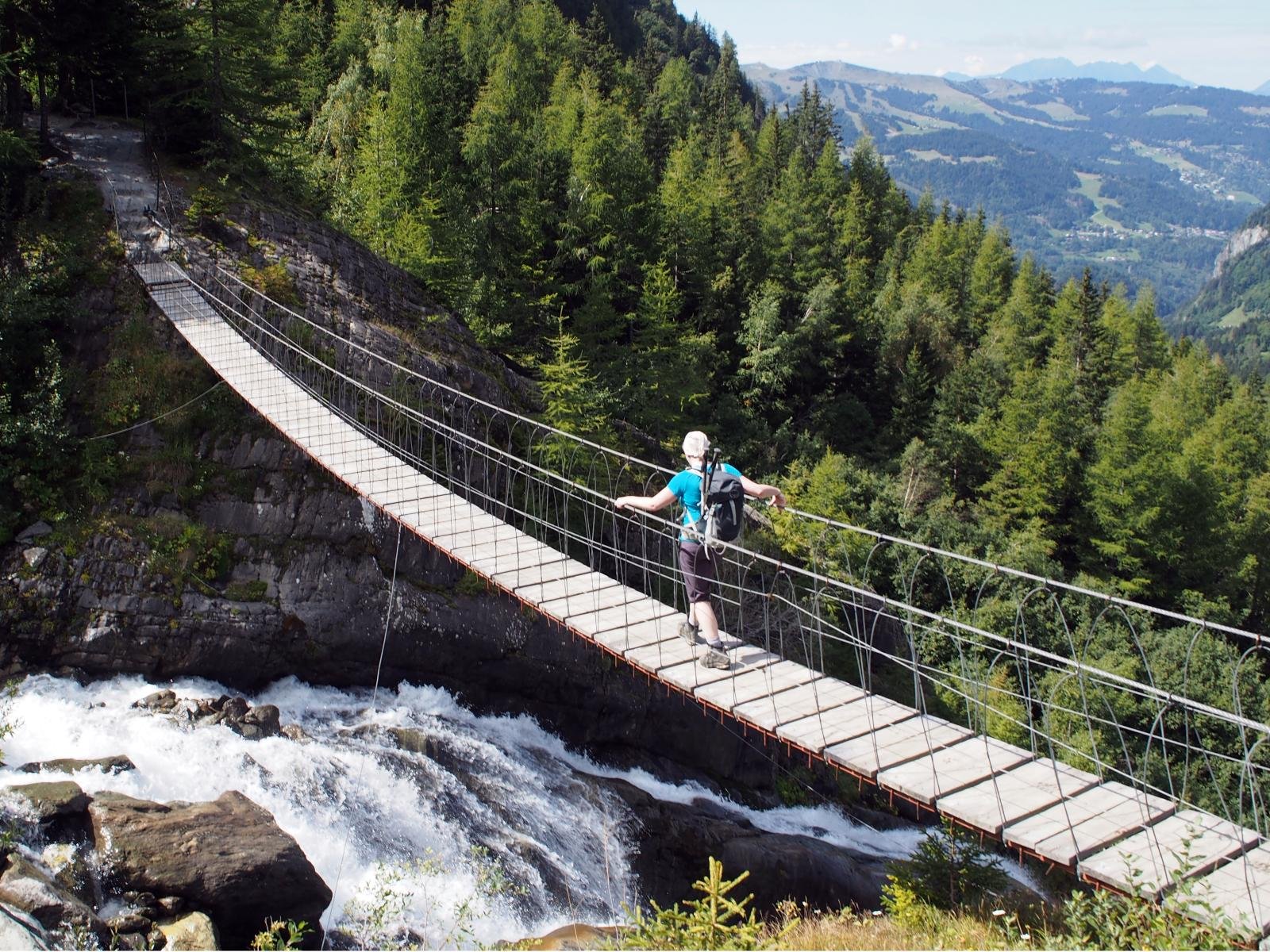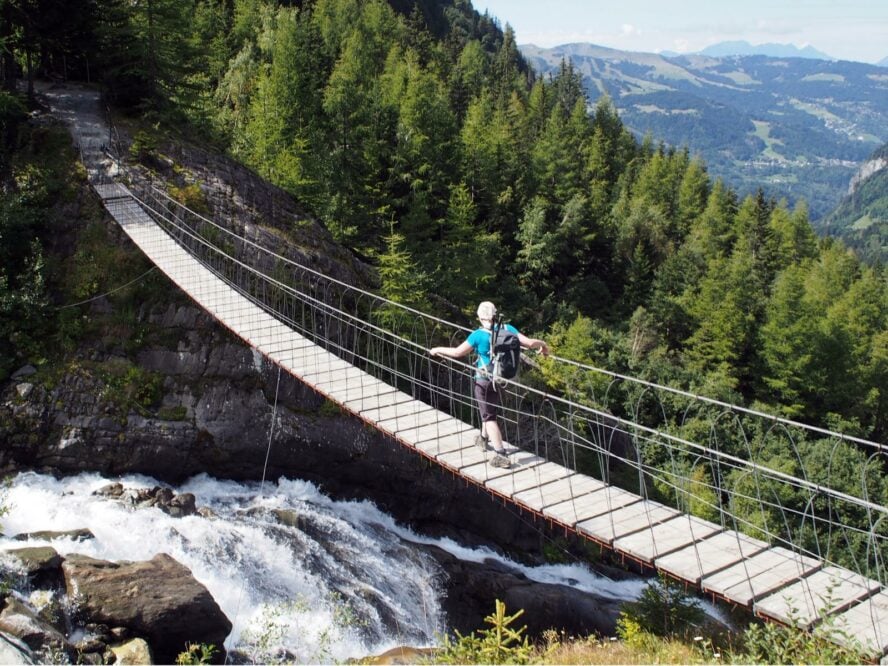 Challenges to expect on the Tour du Mont Blanc
The weather on the Mont Blanc hikes is one of the biggest challenges. You can prepare for the difficulty by training. The weather is completely out of your control, and it can switch on you in a second. You could find yourself in the middle of a blizzard or a thunderstorm without much warning from mother nature. The weather in TMB strikingly resembles the conditions on the Laugavegur Trail in Iceland or the weather you'll encounter hiking New Zealand's North Island.
For the most part, hiking during the day on the TMB is warm and full of sun. The evenings are cool with an occasional sprinkling of rain. Don't be fooled, however. You should be wary of temperatures that could cause heat stroke or extremely cold, stormy temperatures all in the same day.
What should I bring to the TMB?
When going on the Mont Blanc hike, everything is a luxury. Pack only the bare necessities (emphasis on necessities). The heavier your pack, the harder the trek will be to cover long distances every day. You only need two or three shirts, socks and pants. No more than that. If you are worried about smelling bad, don't. Everyone is in the same boat. Clothing is extremely heavy, so that big extra sweater you wanted to bring? Leave it at home. Your down jacket will suffice. Plan how much food you're going to need each day and which days you'll refill your food supply. You won't want to carry more than you need.
Chamonix has more sports stores than you can imagine. If you forget anything at home, you'll be able to find it in Chamonix most of the time. I recommend Snell Sports for more luxury options and Decathlon for budget-friendly gear.
Here is list of (some) things you will need:
High quality hiking boots

Down jacket

Waterproof jacket and pants

Hat and gloves

Supportive backpack

Base layers (top and bottom)

Mid layer—usually a fleece

Hiking pants (shorts as well if you want)

2-3 pairs of underwear

Two shirts

Sunglasses

Sunscreen

Money

Food

Water!!!

Maps and guide book