The 7 Best Day Hikes in Southern Utah's National Parks
Mile for mile, Southern Utah is one of my favorite places to explore. The terrain delivers the most variety and density of hiking trails anywhere in the USA—which is why I come back year after year.
Table of Contents
Utah is an adventurer's dream, and it's the place I return to every spring and fall when the weather up north is wet and gross. The Beehive State is home to three national parks, eight national monuments, over 40 state parks and recreation areas, and each is buzzing with hiking trails for all abilities. Honestly, you could trek about for months and hardly see all it has to offer. I know because I've tried. No matter how much I explore in Utah, each year I leave with a longer list of things I want to do!
I Fell in Love with Southern Utah
For years I lived in Montana, and that's all it took to become tired of the sleet, mud, ice, and scattered snow that define the spring there. It's a vacant period where skiing is finished, the cross-country trails are a pile of slush, climbing is closed, and the biking and hiking trails are nothing but icy mud pits. No thanks.
A friend suggested we take off and drive south until we found sun and dry trails. So that's what we did.
That 10-day road trip around Southern Utah remains one of the best I've ever been on. I was blown away by the variation in terrain, the boundless dispersed camping, the friendliness of the towns we passed through, and the seemingly endless recreation. Ever since, it's been my go-to destination when the trail season up north is between its good bits.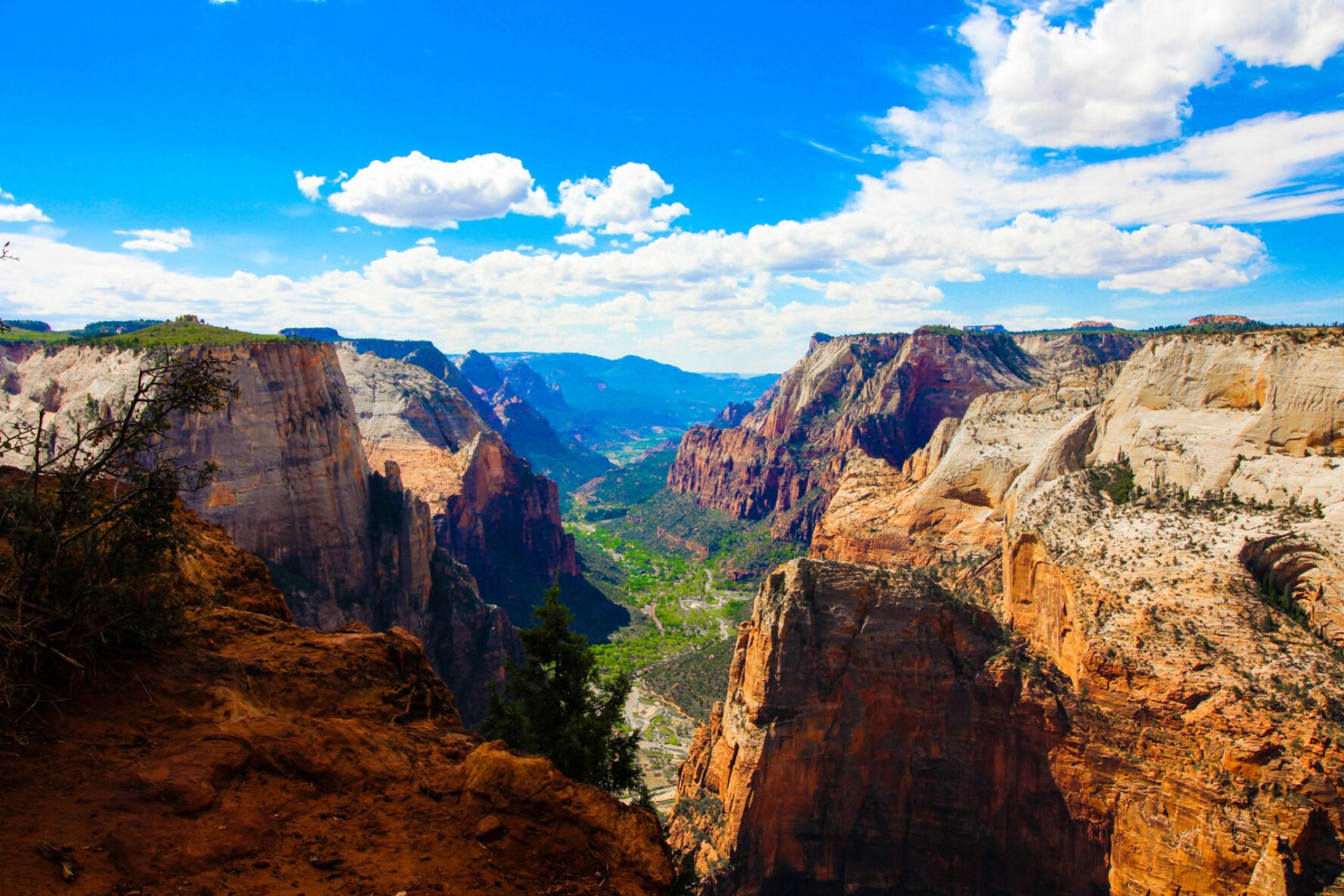 The Best Day Hikes in Southern Utah
Hiking is one of my favorite things to do in Southern Utah, and some of the best trails can be found in the national parks. In my opinion, the state has so much to offer that it's best split in half to do it justice. I'm focusing on Southern Utah here, since it's where I've spent the most of my time.
Southern Utah's trails rival the best hiking in San Diego and, really, anywhere in the USA. The rock climbing in Utah is also top-notch, if you want to mix-and-match adventures. From all my time exploring the slot canyons and mesas, rugged rises and well-graded switchbacks, I couldn't wait to compile my list of top day hikes in Bryce Canyon, Zion, Capitol Reef, Arches, and Canyonlands National Parks.