Hiking in Greenland's Unplugged Wilderness
Greenland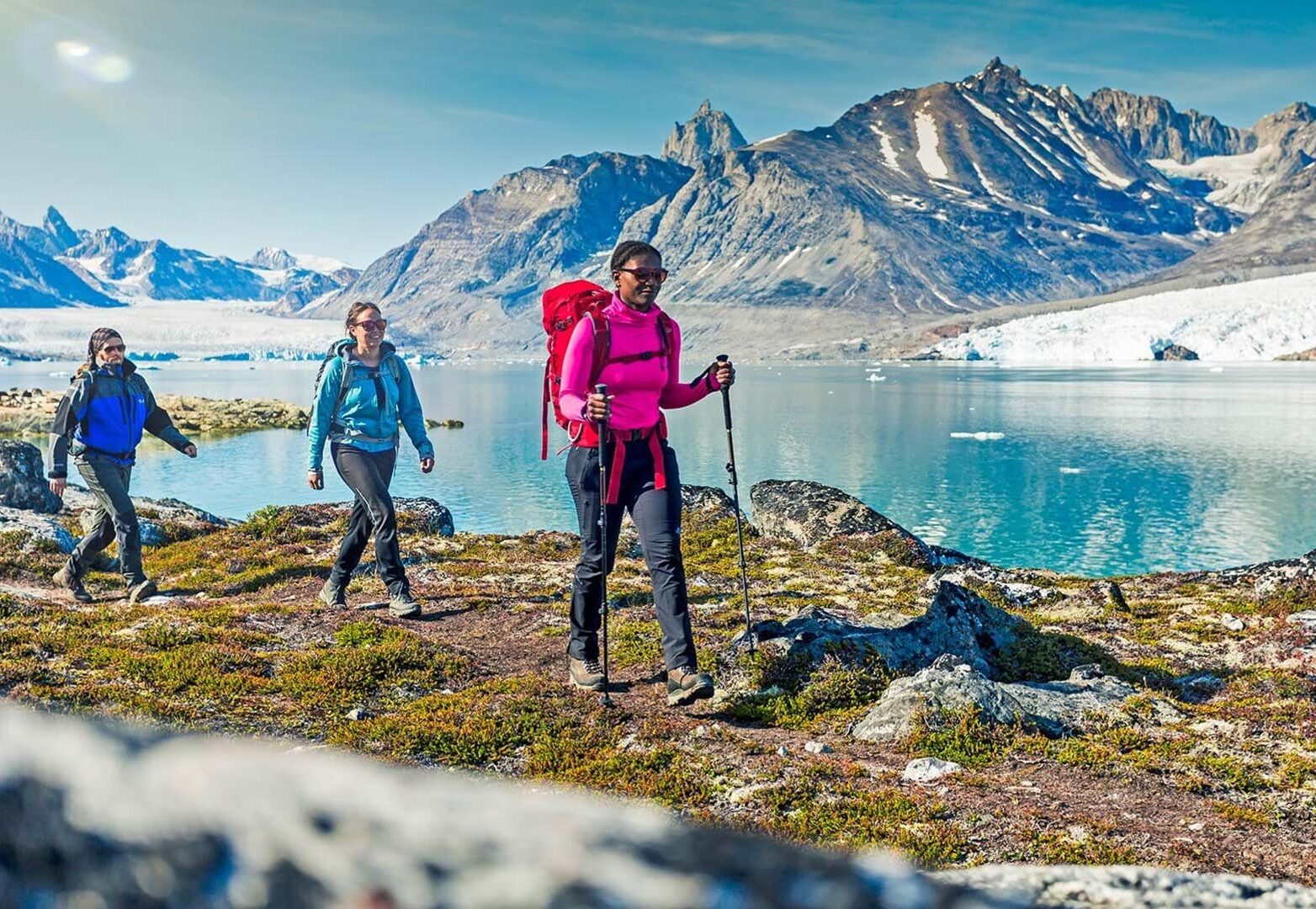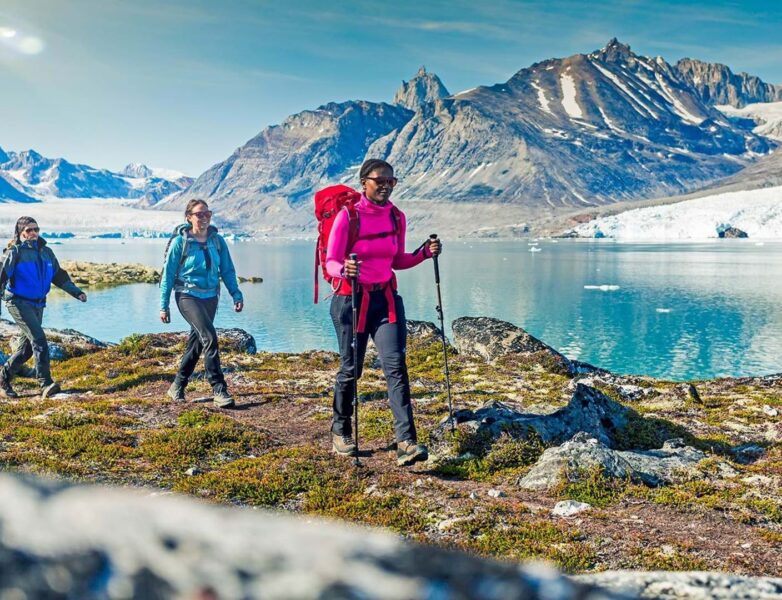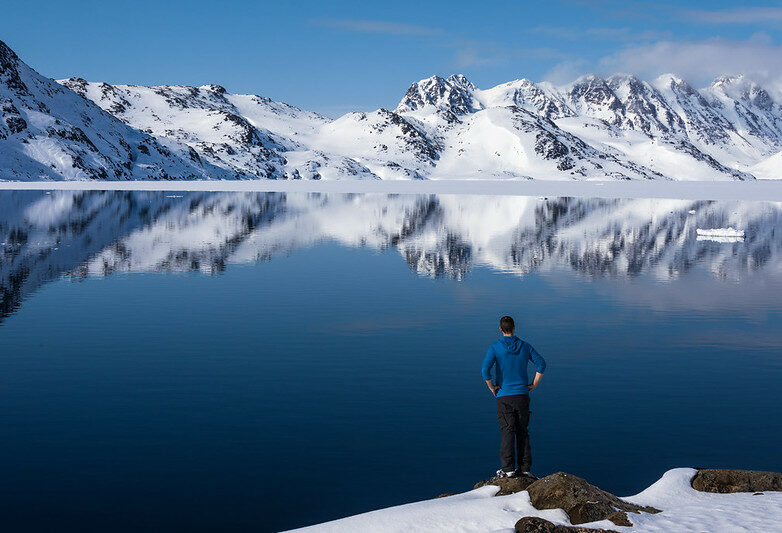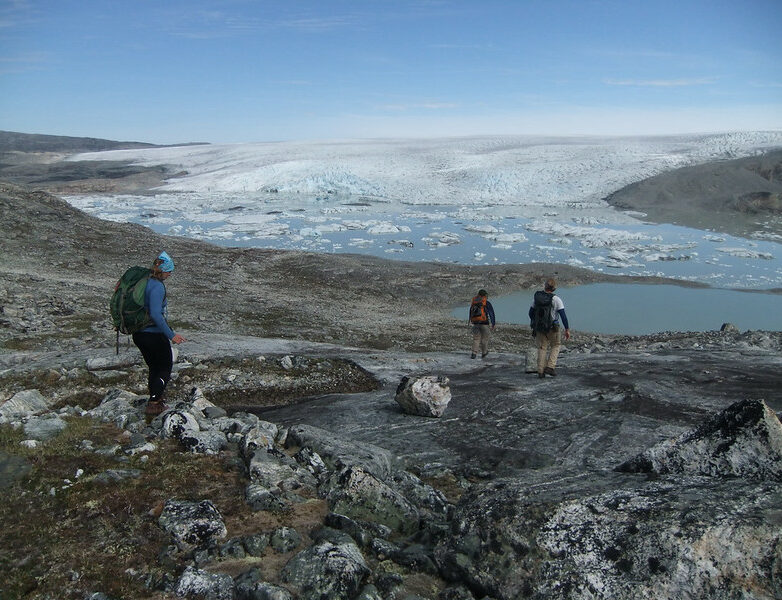 Top three reasons to go hiking in Greenland
Conquer East Greenland's picturesque glaciers, valleys, and fjords

Learn about the Inuit culture and customs from knowledgeable loca

Take a swim in Greenland's magnificent sea and traverse its refreshing rivers
If you had to use one word to describe Greenland's scenic nature, it would most likely be — extreme. The mountains are extremely steep, the valleys are extremely deep and the icebergs are extremely tall and abundant. In Greenland, and especially on the eastern shores, the dramatic and unspoiled terrain and the relative lack of visitors serve to create a hiking atmosphere that is both solemn and intense. While the hiking trails here are easily accessible, they still feel very remote and alien. The floating icebergs and crumbling fjords will make you feel like you're conquering the North Pole, while the mountains and peaks will provide ample alpine views of the majestic surroundings. Also, while east Greenland's trails can be physically draining, they are not too technically complex, so anyone with some knowledge and the right mindset can hike here. Some of the most remote hikes in the world are also some of the greatest—make your way to Greenland and see for yourself.
Nearest city

The trip starts in Reykjavik, Iceland
Book this adventure
12-Day Hiking Through Greenland's Unplugged Wilderness
Discover East Greenland's majestic wilderness on this 12-day trek! Head to the coastal village Kusuluk and spend your trip hiking stunning mountains, crossing deep valleys, and wading refreshing rivers. Take the opportunity to camp in some of Greenland's most magnificent campsites and huts, learn about the Inuit's ancient culture and customs and conquer a summit—your experienced guide will make sure your experience goes without a hitch!
Itinerary
Day 1: Kusuluk
The tour starts with a flight to Kusuluk, a small village on the rocky coast of Greenland. Explore the colorful village and go over the itinerary for the rest of the trip. Departure and arrival are at the same time, so it is like time travel! You'll spend your first night at a hostel.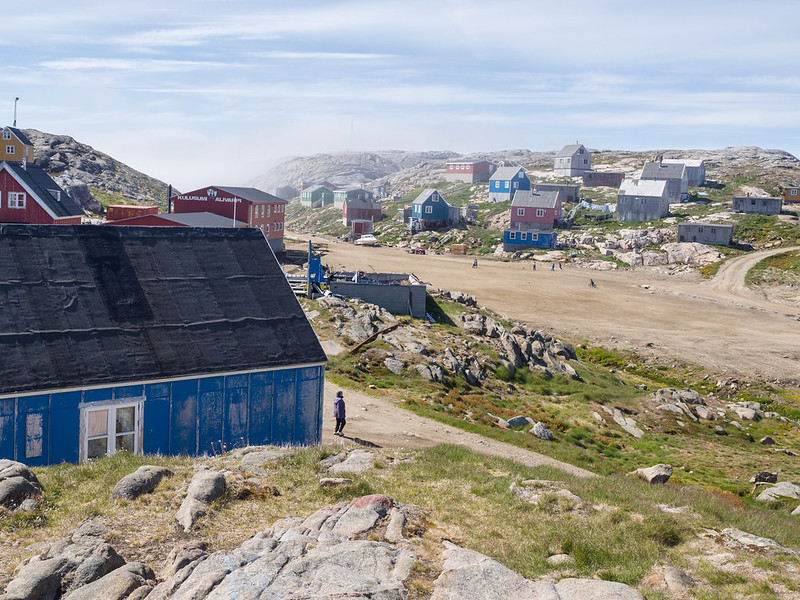 Day 2: Karale fjord
A boat will pick you up in the morning and take you to your first campsite in Karale fjord, where you will be spending the next two nights. Enjoy two hours of sailing to one of the most serene campsites in the world, surrounded by pointy peaks and majestic glaciers. Pitch your tents and get ready for a warm-up for the coming hikes. March up to a moderately high peak near the campsite. Enjoy breathtaking views of the fjord before returning to your campsite.
Sailing time: 2 hours
Walking time: 4 hours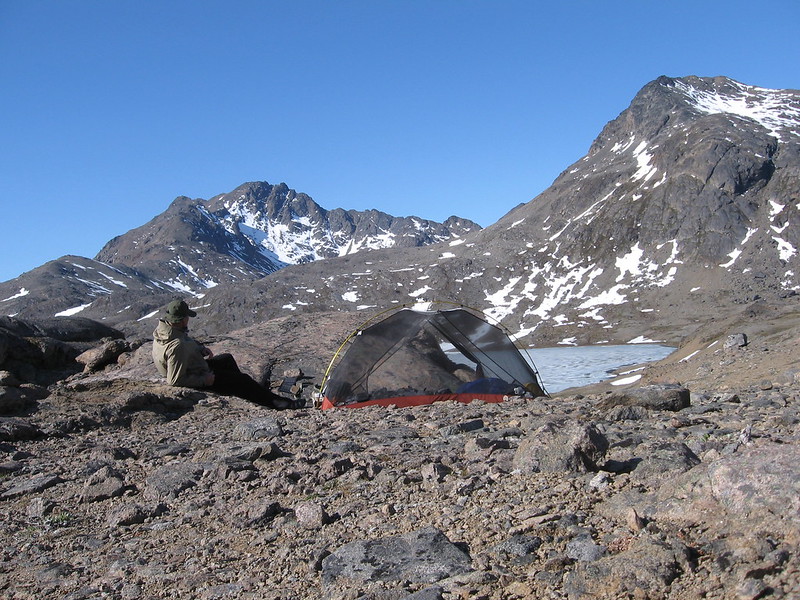 Day 3: Karale
Wake up to the dramatic thunder of ice calving from one of the nearby three glaciers, and experience the vastness of Greenland's glaciers. Walk into the fjord towards Karale glacier's ice wall, the biggest glacier in the area stretching four to five kilometers wide. Follow the coast and wade through a small river. When you're done with your hike for the day, walk back to your fjord camp.
Walking time: 6-7 hours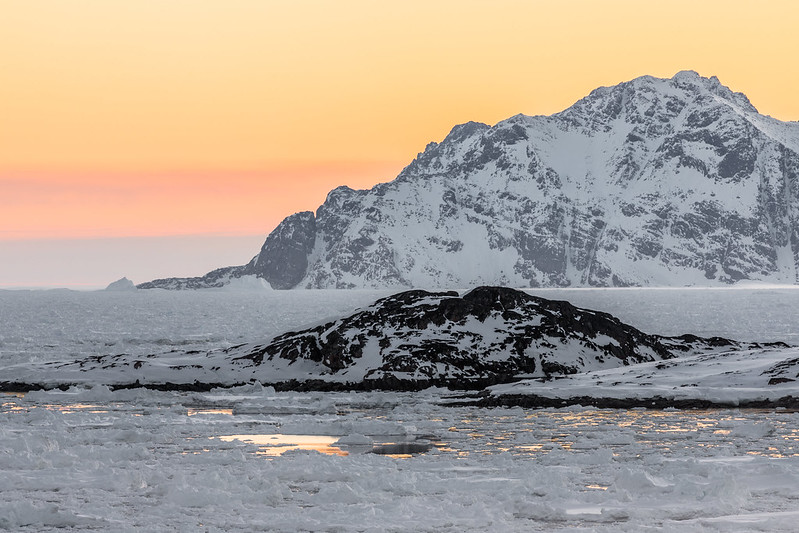 Day 4: Nunartivaq Mountain
Leave Karale fjord for another amazing campsite. Walk along the coast and traverse Nunartivaq Mountain, passing colorful rock formations and admiring even more great vistas. Descend into a small valley of old boulders near a beautiful beach. This is where you'll camp for the night!
Walking time: 6-7 hours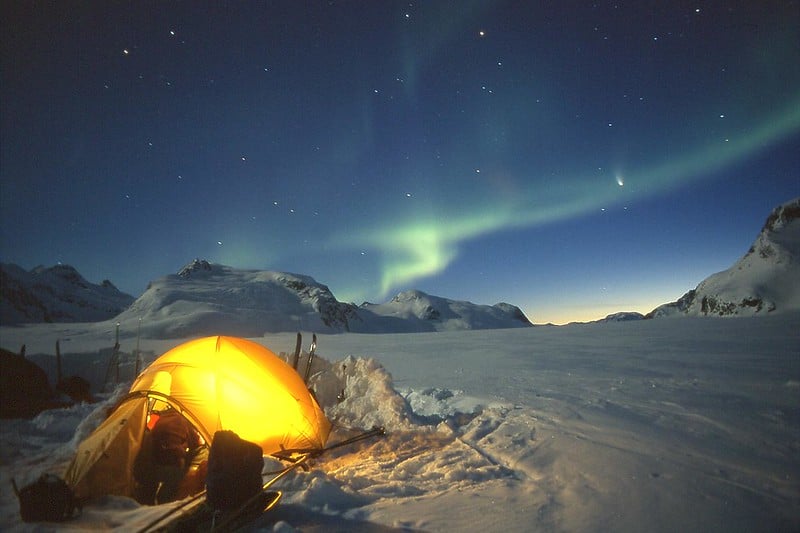 Day 5: Descent into the sea and Ikateq Strait
Get an early rise and take a dip in the ocean! This is one of the more demanding days. The trek follows the slopes that descend into the sea towards the Southwest. Walk into the Ikateq strait, a narrow passage between the mainland and Qianarteq island. Visit a valley with an old, abandoned military airport from WWII. This strange place is where you'll put up camp for the night.
Walking time: 6-7 hours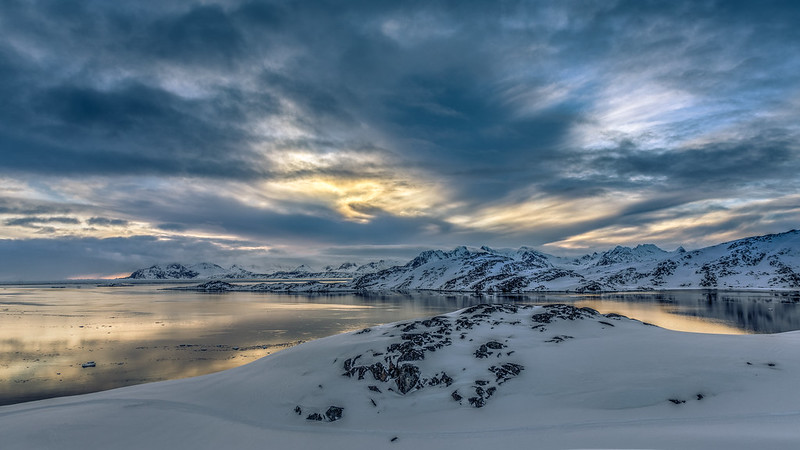 Day 6: Tunup Kua Valley
Continue through the Ikateq straight towards the Tunu fjord. It's an easier hiking day than the day before, but you'll still have some action. Cross a large glacier river and continue to Tunup Kua valley nestled between high and steep granite mountains. This magical place is where you'll set up camp for the evening.
Walking time: 6-7 hours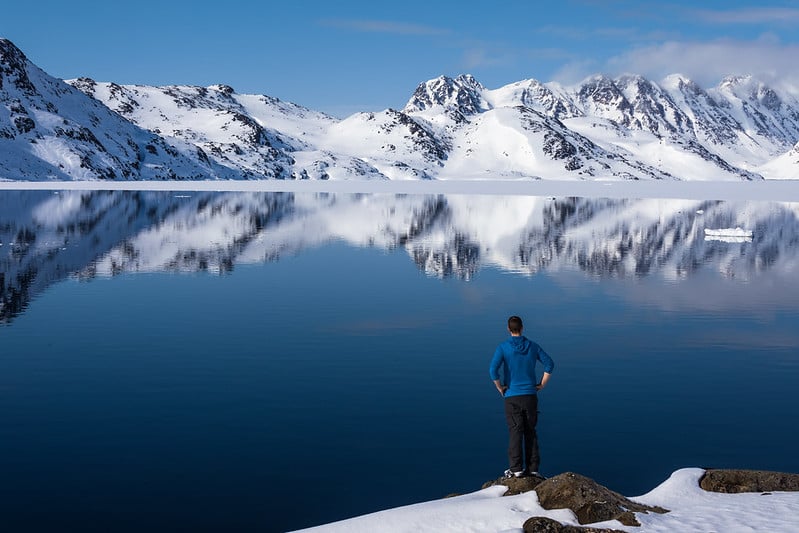 Day 7: Tasiilap Nua Valley
Leave the coast behind and cross the Tunup Kua valley, continue through a mountain pass and reach the Tasiilap Nua Valley. Set in the extremely narrow and deep Tasiilaq fjord, it is surrounded by massive granite peaks up to 5,000 ft in height. Prepare your hiking sticks and cross a glacier tongue—this might be a tough one, but the views will make it all worth it.
Walking time: 6-7 hours
Day 8: Tasiilaq Fjord
Descend to the very bottom of the Tassilaq fjord, crossing some small streams on the way. Put up camp close to a river flowing from a nearby valley. This is the last time you'll be camping on this trip.
Walking time: 6-7 hours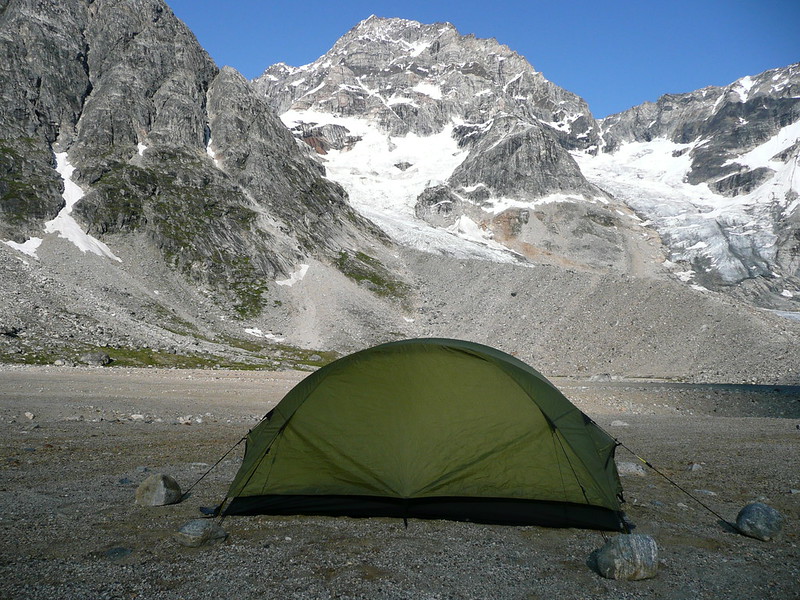 Day 9: Tasiilaq mountain hut
Pack your bags, your sleeping bags, and your food for the next two nights. Ascend out of the valley and head to the Tasiilaq mountain hut. The hut is situated at around 2300 ft (700 m) in a mountain range rising above 6560 ft (2000 m). After a relatively easy start, be ready to hike one steep hill along a glacier moraine before arriving at the beautiful panoramas in the valley. Make yourself comfortable in a cozy mountain hut for the night!
Walking time: 5 hours
Day 10: The summit
Find a place where you can enjoy the fantastic alpine landscapes around you. Head out from the hut to conquer a summit above your accommodations. After some time to take in the beauty of the summit and the amazing views, descend back to your comfy mountain hut for the evening.
Walking time: 6 hours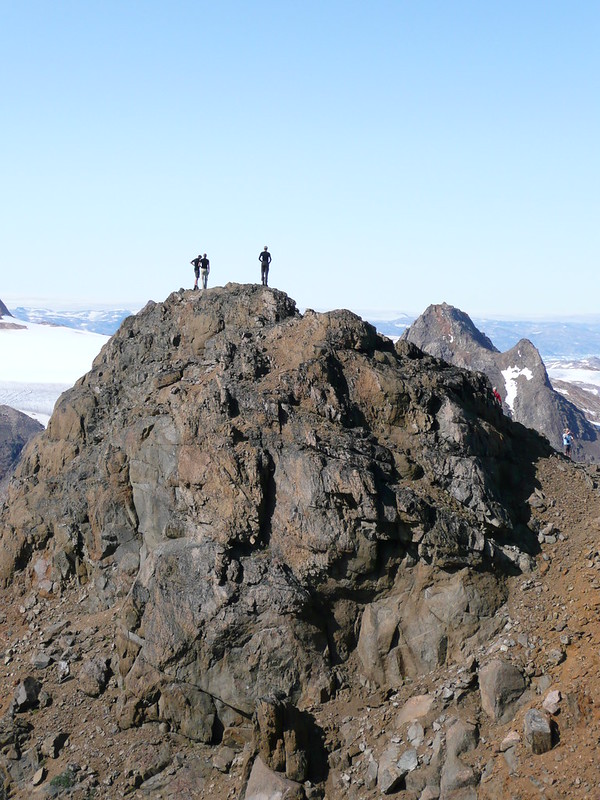 Day 11: Tasiilaq Fjord to Kulusuk
The final day of hiking! Descend back down to the Tasiilaq fjord, where a boat will be waiting for you. A smiling captain will take you back to Kulusuk, where you'll spend your last night in a sleeping bag at the Kusuluk Hostel.
Sailing time: 2 hours
Walking time: 4 hours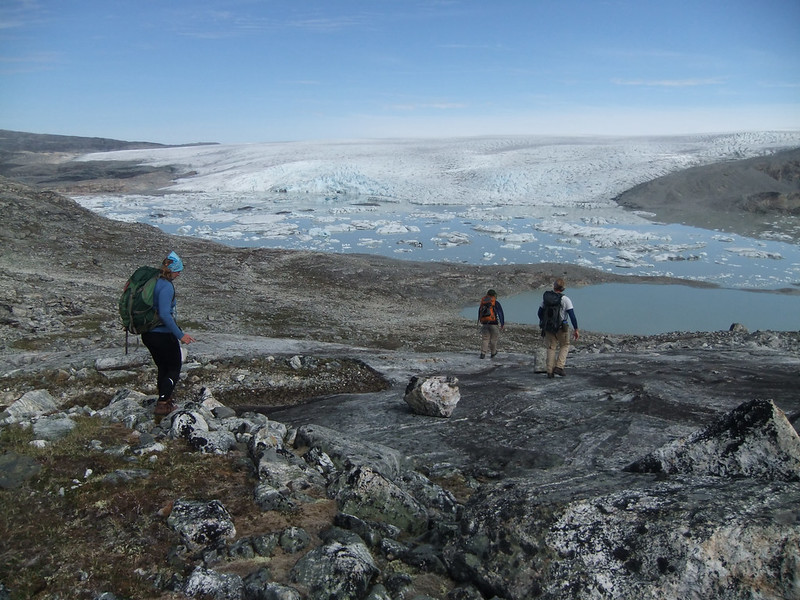 Day 12: Greenland's natives
Before setting off, spend some time learning about Inuit culture and history. Visit the tiny and charming Kulusuk Museum for a guided tour and get your fill of knowledge about Greenland's native population. Brimming with new knowledge and memories that will last a lifetime, say goodbye to Greenland and fly back to Reykjavík, Iceland.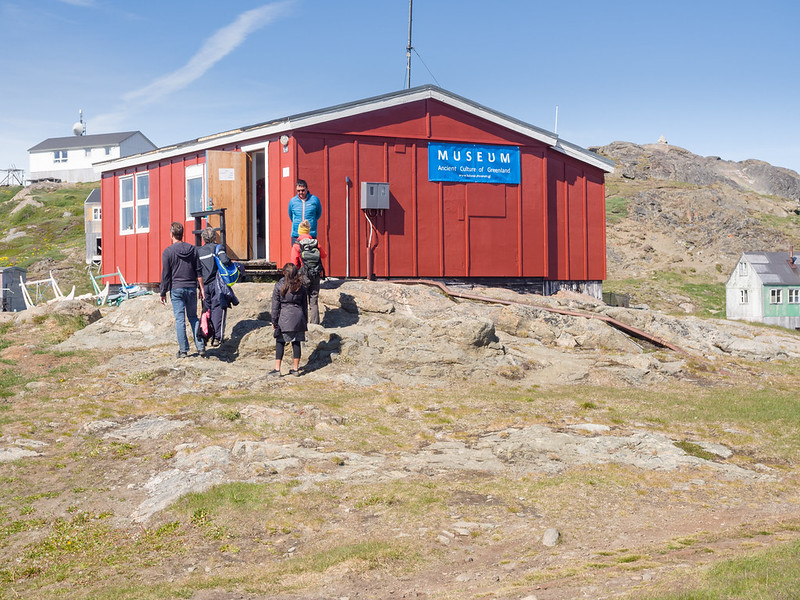 Meet your guide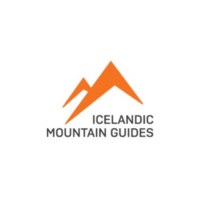 Icelandic Mountain Guides
Hiking Guides
Icelandic Mountain Guides offer the perfect variety of experiences to satisfy anyone's desire for adventure. Whether you want to relax in the unparalleled beauty of Iceland's nature or take a more challenging adventure, they've got you covered. The possibilities are endless and the memories will last a lifetime.
Unplugged Wilderness Trek in East Greenland - truly incredible!
Lisa
about
Icelandic Mountain Guides
on Tripadvisor
If you love trekking in remote places, the Unplugged Wilderness Trek with Greenland Adventures by Icelandic Mountain Guides is definitely one you should do. It doesn't get much more remote than East Greenland, and spending 12 days in this incredible landscape where there are no trails and no other people is an awesome experience.
The trek is supported by boat (the luxury is that you only have to carry a day pack), and, despite the remoteness, the logistics organization from Icelandic Mountain Guides was impeccable. The hostel in Kulusuk is wonderful, the camping equipment provided was first class, and there was no shortage of food throughout the 12 days (you definitely won't go hungry!)
Our guide, Maxime Poncet, was beyond brilliant, with a wonderful ability to get everyone talking, loads of interesting stories, and never-ending patience and good cheer. We had a lot of fun together as a group and I really didn't want it to end!
100% Satisfaction
Knarz
about
Icelandic Mountain Guides
on Tripadvisor
The hiking trip in Greenland was another beast altogether; the hikes are challenging, and we walked quite a lot more hours than the itinerary would have you think. The terrain is ever-challenging in Greenland – if the island is seen as one big glacier, the coast is basically one big moraine, and you should be secure on your feet, prepared to walk 10 hours a day, and have to make do with tenting far away from any human civilization, in a place where temperatures can plummet from 15 degrees in the sunshine to 2 degrees and snow in the blink of an eye. But the reward is an astonishing, timeless, monolithic natural beauty on every single step, like walking on an ancient, yet virgin planet. It's incredible that thanks to people like IMG, city kids like us can roam these remote lands in safety and relative comfort nowadays!
University trip to Kusuluk, Greenland
Mark W.
about
Icelandic Mountain Guides
on Tripadvisor
We (15 of us from Miami University) visited Kulusuk with Icelandic Mountain guides (this is our 3rd tour with them, the first 2 were in Iceland). The trip was fabulous. The scenery was great and the location was remote. If you want to get away from the beaten tourist path this is the place to be. Our guide was Einar. He shared a wealth of information with us. He also connected well with the students and became part of our group. Thanks to Einar my students and I not only had a wonderful trip but learned a lot on the way through. I lead two study abroad trips a year and I'm going to make this trip part of my regular rotation. It was a truly awesome experience.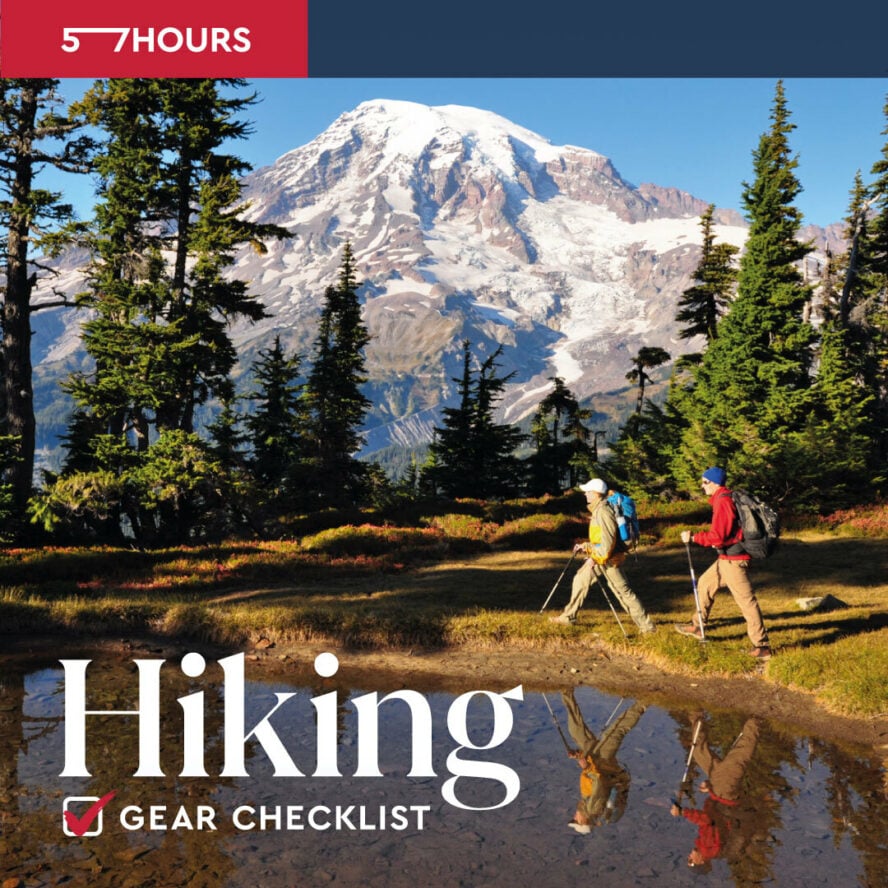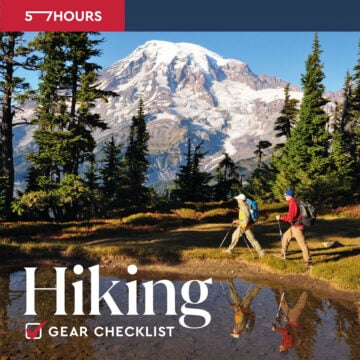 Download hiking gear checklist
Prepare for the trip.
Get complete checklist for hiking and camping equipment.
Check your inbox
Things to know
Covid measures in Greenland
57hours is committed to providing safe outdoor adventure experiences. We require all guides using our platform to have a COVID-19 safety plan and to make the details of that plan accessible to travelers. In most cases, group sizes will be reduced, guides will avoid overcrowded locations, and other safety measures will be met depending on the location and activity.
We also expect clients to respect local regulations and take measures to protect themselves, guides and the communities they're travelling to. For more information on COVID-19 measures in Iceland and Greenland please refer to Iceland's official COVID-19 travel advice website and Visit Greenland's COVID-19 updates and FAQ.
Please contact us if you have any questions or require further information. We are happy to provide you with the most up-to-date information!
What's included?
What you get on this adventure:
An experienced, local hiking guide with extensive knowledge of the area
A day of exploring Kusuluk village and pre-hike preparations
Ten days of hiking in Greenland
A visit to the Kulusuk Museum in Greenland
Accommodation:

Eight nights of camping accommodations in a two-person tent
Two nights of hut sleeping bag accommodations
A night of hostel sleeping bag accommodations

Boat transfer at the beginning and end of the trip
Breakfast, lunch, and dinner for the duration of the trip
Transfer of luggage between camps
What's not included:
Transportation to Reykjavik
Flight from Reykjavík to Kulusuk and back (can be arranged with the guide)
Sleeping bag (can be rented from your guide)
How fit do I need to be?
This tour is quite physically demanding, and if you wish to attempt it, you should be in good health and have some prior hiking experience. The length and changes of elevation in these hikes require some effort and a certain level of endurance. You will be spending 5-8 hours a day walking in the Greenland wilderness, sometimes encountering steep descents and challenging switchbacks. Keep in mind that you'll also be packing a daypack filled with water and other things you'll need throughout the day.
What do I need to bring?
Here's a list of the equipment you need to bring:
Day pack large enough to carry all the items listed (around a 25-40L bag)
Sleeping bag (can be rented from your guide)
Hiking poles — optional
Water bottle or hydration bladder (2L capacity)
Sturdy hiking boots
Spare clothes for layering
Thermal underwear
Fleece or wool sweater
Waterproof trousers
Woolen essentials
Hiking socks
Waterproof rain jacket
Sunhat
Toiletries (sunscreen, hand sanitizer, bug spray, toilet paper, etc.)
Towels (lightweight microfibre)
Swimsuit — optional (but recommended)
First aid kit
Headlamp or flashlight
Sunglasses
Camera — optional (but recommended)
Dress comfortably and for the weather in clothes you can move in. We suggest bringing clothing appropriate for the season.
Group sizes and age requirements
Group sizes and prices:
For the group adventures, the max client-to-guide ratio is 14:1.
It takes a minimum of 5 people for a tour to operate.
The cost does not decrease as the group grows.
Min. age requirements:
If you are older than 18, you're good to go.
Minors as young as 16 may be permitted to join the hike on a case-by-case basis, but must be in the presence of a parent or legal guardian.
If your group has hikers under the age of 18, contact us prior to booking to make arrangements.
Deposits and cancellation policy
Registration for an adventure with your guide requires a 30% deposit. The balance of program fees will generally be due 120 days prior to the starting date of the program. It is your responsibility to adhere to the fee payment schedule. Late payment will result in cancellation of program reservations and forfeiture of all fees paid.
All cancellations must be made by letter or e-mail. In conformity with business practices within the Icelandic travel industry, the travel agent is obliged to charge cancellation fees to passenger(s). If clients formally cancel their participation:
50 % of total tour price be refunded, if formally cancelled between 90 – 180 days prior to departure
0 % of total tour price be refunded, if formally cancelled less than 3 months prior to departure.
Icelandic Mountain Guides reserve the right to alter tours and itineraries due to weather or road conditions. All programs can be changed or cancelled at any moment during the trip to assure the safety of the clients and staff.  No responsibility is accepted for losses, expenses due to delays, changes of flights, or other services or because of strikes, accidents, sickness, damage, negligence, weather, war, changes in schedules, or other similar causes. Icelandic Mountain Guides does not assume responsibility for accidents or death that can be traced to the participant's negligence, acts of third parties or exterior circumstances such as weather, natural occurrences, war or other similar causes.
Any eventual changes in rates (due to purchasing prices, currency fluctuation and such) will not be made with less than 8 weeks' notice prior to arrival.
After the invoice has been issued, the price is guaranteed against any surcharge, unless an increase is due to government laws or currency changes. Your guide will absorb an amount equivalent to 5% of the package price. Amounts that exceed the 5% will be charged and clients will be entitled to cancel their booking with a full refund if the surcharge exceeds 10%.
Getting there and meeting location
To get to the starting point of this tour in Reykjavík, most people fly into Keflavík Airport. From there, you can take a bus, shuttle, or taxi to Reykjavík.
Once you and your guide agree on the details of your itinerary, your guide will suggest the best place to meet, whether that's at the guide shop in Reykjavík or a predetermined location. The guide will choose the appropriate terrain dependent on conditions and the ability of the group.