Rapid Ascent of the Aconcagua 360 Route
Aconcagua | Argentina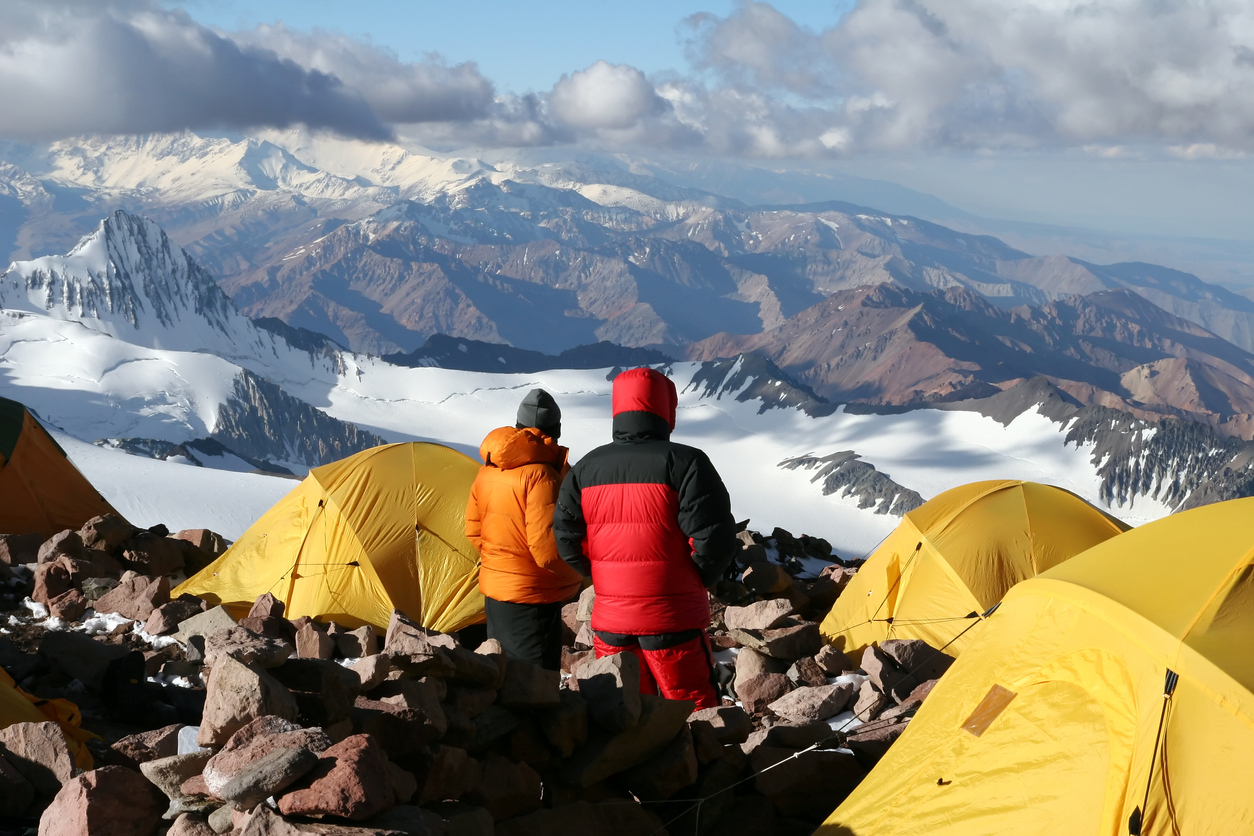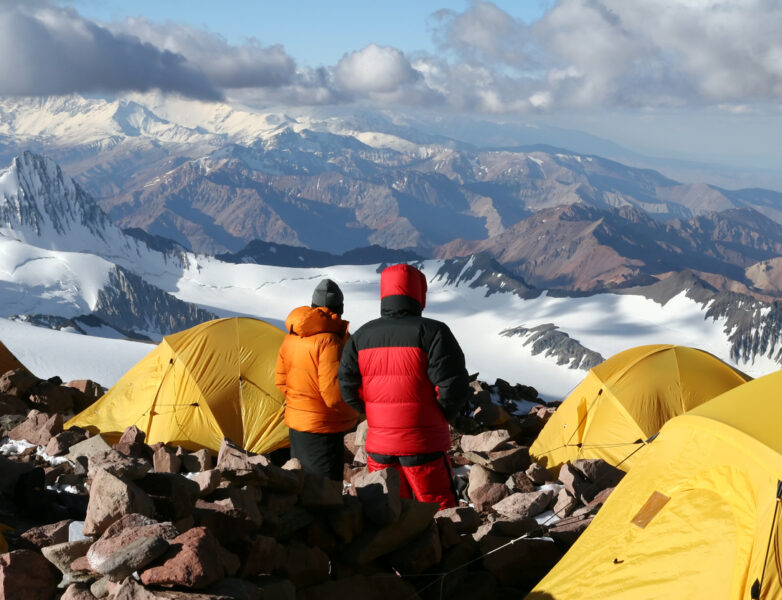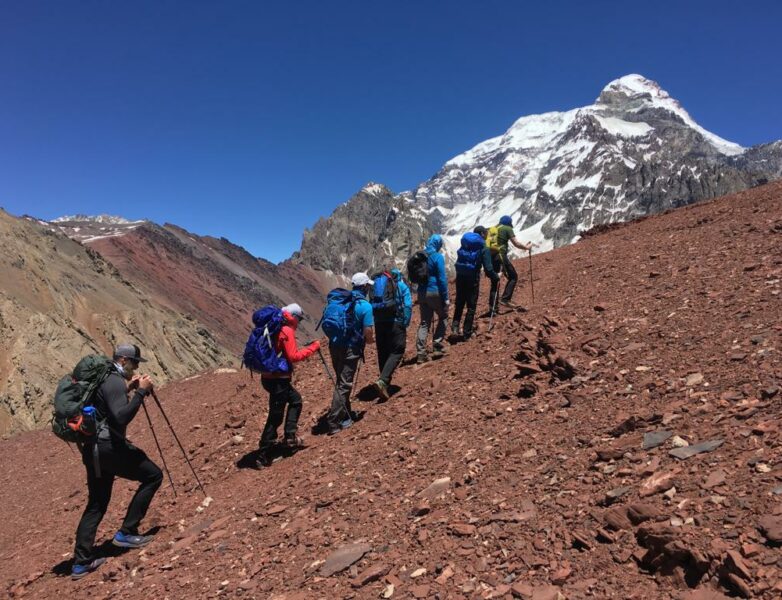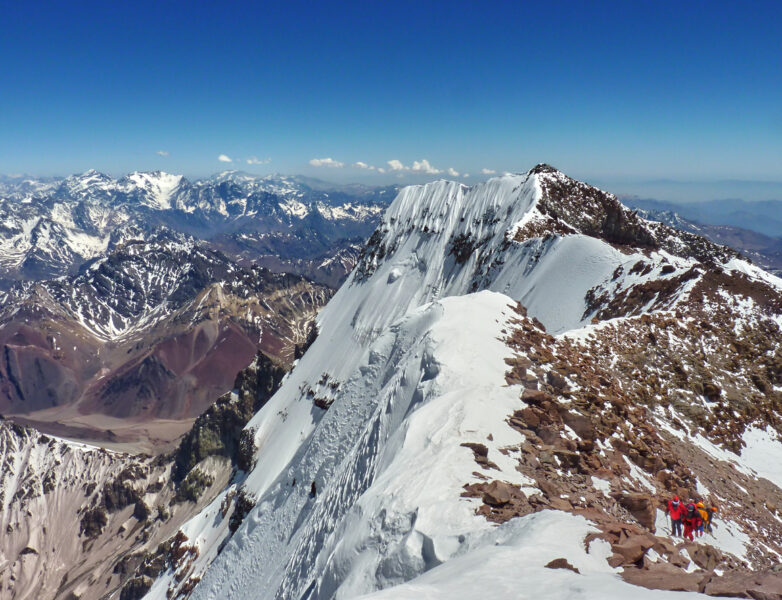 Top three reasons to climb Aconcagua
Perfect conditions and terrain to train for climbing Mount Everest

The highest mountain outside of Asia and one of the Seven Summits

The 22,000-feet-high Summit Ridge offering spectacular views
One of the Seven Summits and the highest peak outside of Himalaya — Aconcagua, "The Sentinel of Stone" — is located at the heart of the Central Andes. The mountain is impressive both in stature and beauty, which explains why it was considered sacred by the Incas who used it as a place of worship and sacrifice, and why so many climbers today find it so alluring. While it is a very physical climb, it is one of the less technical climbs that you can use as a stepping stone to bigger peaks such as Mount Everest or Cho Oyu. Still, summiting Aconcagua is a massive feat in itself! With a summit elevation of 22,838 ft (6,961 meters), it requires a lot of acclimatization, endurance, and consistency. With spectacular panoramic views, glaciers, snowy slopes, and interesting history, the 360° route combines the best features of the other popular routes such as the Polish Glacier allowing climbers to experience more of the terrain. Find out more about why climbing Aconcagua is a must-do for advancing mountaineers from Logan Talbott, AMGA / IFMGA mountain guide and co-owner of Alpenglow Expeditions.
Nearest city

Mendoza, Argentina is just over three hours away
Book this adventure
14-Day Aconcagua Rapid Ascent
Take part in this unique adventure and ascend a route called the 360° that combines parts of four different and famous routes (the Polish Glacier, Normal, Guanacos, and Ameghino routes) and traverses all the varied elements on Aconcagua! This 14-day itinerary mitigates the issue of crowds encountered on the normal route, while enabling you to summit with almost no technical climbing. As you pre-acclimatize at your home, this rapid ascent takes less time while still maximizing enjoyment and retaining the best part of the usual longer climb. Let your experienced guides take you on this transformative experience and summit the highest peak outside of Asia!
Itinerary
Day 1 : Arrival
Your journey begins in Mendoza — you'll meet your guides and spend the day exploring the town and preparing for the climb. This small city is famous for its wineries and traditional barbeque and steaks, so relax and use the day to mentally prepare for your adventure.
Day 2 : Head to Penitentes
After obtaining permits, leave Mendoza by private van, and head for the town of Penitentes (8,500 feet/2,590 meters). Penitentes sits at the entrance to the valleys that lead into Aconcagua. Spend a couple of hours organizing equipment and checking gear, and prepare food for the climb. Enjoy a helicopter ride to base camp as soon as weather and timing allow, either in the evening or the next day.
Day 3 : Helicopter to Base Camp or Rest Day
In case you couldn't helicopter into base camp last night, you'll do it today. Otherwise, simply have a rest day in base camp, getting used to life at this new, high altitude — 13,800 feet (4,206 meters)!
Day 4 : Move to Camp I
Your first day on the mountain proper will truly be unique. Pass the moraine and a field of tall penitentes — fins of ice that can be over three meters tall, formed by the intense sun— as you slowly but surely make your way to the campsite at 16,500 feet (5,030 meters). Your porters will assist in moving all the equipment and you only have to carry your usual daypack. Spend the night in a tent and re-energize with a warm meal.
Day 5, 6 and 7 : Move to Camp II
After approximately four hours of hiking through the Amegheni Col and under the Polish Glacier, you'll touch the second camp on the Guanacos Route at 18,000 feet (5,487 meters). Move to the camp and spend the rest of the time acclimatizing and preparing for the rest of the ascent.
Day 8 : Move to Camp III
Today you'll move to the final third camp located at nearly 19,700 feet (6,000 meters). This is where you'll join the Normal route. The day is not very difficult, and you can enjoy fantastic climbing on 30 degree slopes as you traverse below the Polish Glacier route. As you reach Camp III, begin resting and preparing for your summit bid.
Day 9 : Summit Day
After an early breakfast, you'll leave camp before dawn and move up past the ruins of Refugio Independencia on the exposed North Ridge. Traverse the West Face to the Canaleta, perhaps the physical and mental crux of the entire route. The Canaleta is 1,000 vertical feet of scree and sand that must be climbed slowly and consistently. Reach the easy Guanacos Ridge, which boasts spectacular views in every direction and leads upward from the lower south summit to the north summit. At 22,841 feet (6,962 meters), the north summit is the highest point in the Western hemisphere! The views of the surrounding Andes, the desert plains, the Pacific, and the 9,000 foot (2,745 meter) South Face are awe-inspiring and almost unbelievable. Enjoy the moment and take some photos before heading back down. After 10 to 12 hours of climbing, you'll be back at high camp. After rehydrating and resting, descend the normal route easily to Plaza de Mulas base camp at 14,300 feet (4,360 meters).
Day 10, 11 and 12 : Built in Weather Day
These days are extra days to be utilized as needed due to bad weather or altitude issues.
Day 13 : Head Back to Mendoza
As you return to the base camp, leave the mountain in style, with one of the most beautiful helicopter flights in the world! Fly for 15 minutes, directly from base camp to the road. After a quick lunch, jump in the van for the three-hour drive back to your starting point — Mendoza. In the evening, enjoy a celebration dinner of traditional asada (barbecue) at one of Mendoza's best restaurants and spend the night in a hotel in Mendoza.
Day 14 : Depart Argentina
After an inspiring adventure and a relaxing evening, say goodbye to Aconcagua and Mendoza as you catch your flights home!
Rapid Ascent
Rapid Ascent is a unique approach to climbing big mountains such as Aconcagua. This innovative program developed by Adrian Ballinger combines the application of hypoxic training, precise logistics, and small team sizes to reduce the overall time spent on the mountain, while greatly increasing the chance of success on your climbing expedition! On average, Rapid Ascent expeditions reduce the time of traditional expeditions by 30% – 50%.  A traditional expedition such as this one usually takes 3 or 4 weeks. With this program, it can be done in 14 days or less, allowing busy climbers to follow their passion in the mountains, while maintaining the responsibilities of a busy life. 
In the period of 4-8 weeks prior to your climbing, you will spend at least 8 hours in the hypoxic tent each night — at home! With hypoxic training, you will pre-acclimatize to the high altitudes before even reaching Mendoza and without sacrificing your work or time with the family. By removing the time-intensive process of acclimatizing as you climb, you are able to move directly to base camps above 14,000' (4200m). Anyone with good fitness, some prior experience at altitude and a little discipline at home can reap the benefits of hypoxic training.
Meet your guides
Logan Talbott
Logan has been guiding professionally for over a decade in the disciplines of Rock,...
View details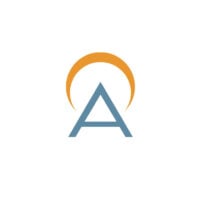 Alpenglow Expeditions
Alpenglow Expeditions
Founded in 2004 by IFMGA certified guide Adrian Ballinger, Alpenglow is an AMGA acc...
View details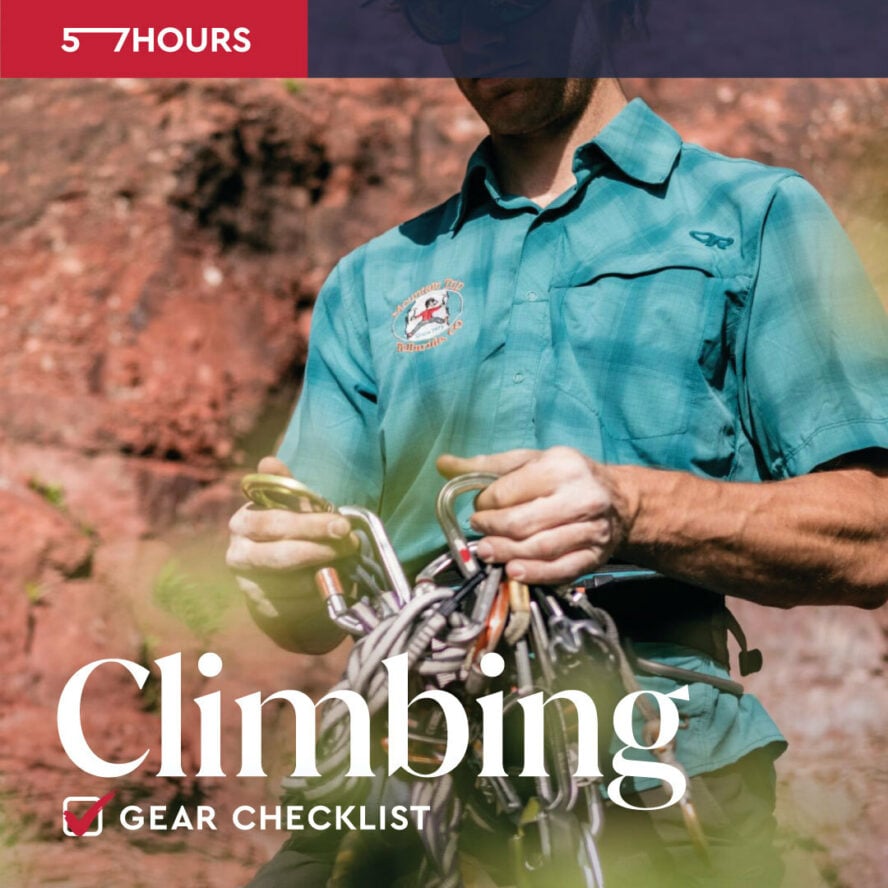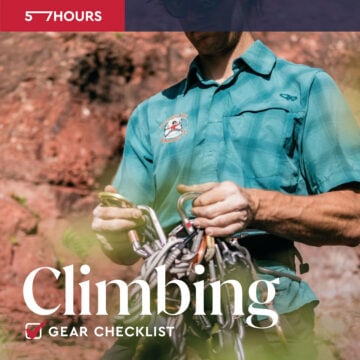 Download rock climbing gear checklist
Prepare for the trip.
Check your inbox
Things to know
Covid measures in Argentina
57hours is committed to providing safe outdoor adventure experiences. We require all guides using our platform to have a COVID-19 safety plan and to make the details of that plan accessible to travelers. In most cases, group sizes will be reduced, guides will avoid overcrowded locations, and other safety measures will be met depending on the location and activity.
We also expect clients to respect local regulations and take measures to protect themselves, guides and the communities they're travelling to. For more information on COVID-19 measures in Argentina, please refer to the websites of the Center for Disease Control and Prevention and Argentina's Ministry of Health.
Please contact us if you have any questions or require further information. We are happy to provide you with the most up-to-date information!
What's included?
What you get in this adventure:
Experienced ACMG/IFMGA certified local rock-climbing guides with extensive knowledge of the area
14 days of alpine rock climbing
Double occupancy lodging while in town
Group technical gear
Group camping equipment
Gear and equipment transportation and porters
Pre-climb logistics and planning
The tent rental fee
Meals on the mountain
Scheduled transportation to the locations in the itinerary
What's not included:
Accommodations not mentioned in the itinerary
In-town meals
Alcoholic beverages
Transportation
Insurance
The Aconcagua National Park permit fee (about $980 per person)
How fit do I need to be?
This adventure is for qualified advanced climbers. You will need an excellent level of fitness and stamina for big mountain climbing. Climbers should have prior experience at altitudes of roped climbing, cramponing, and ice axe skills at 18,000'/5500 meters and must acclimatize well to altitudes over 18,000'. They also must have completed an advanced ice climbing course and have completed multiple ice climbs. Be prepared for multiple days of strenuous climbing and backpacking.
To develop the necessary level of fitness needed to climb Aconcagua, climbers must adapt a challenging, consistent exercise regime months in advance.
Note: Guides may decide not to take climbers up route if their skill level or fitness are deemed inappropriate during the climb.
What if I've never alpine climbed before?
This 14-day expedition is only for qualified climbers. The route is a technical and physically demanding climb that incorporates all the logistics of climbing a big mountain. You will gain experience of technical climbing at high altitudes that will enable you to move on to even bigger objectives, but you must already have completed an advanced ice climbing course and have completed multiple ice climbs.
If you're new to alpine climbing, there are plenty of options to prepare you for an expedition like this. Mount Superior in the Wasatch Mountains makes for a great training ground to get the experience to move on to an expedition of this level.
What about required equipment?
Here's a list of the equipment you need to bring:
Fleece or wool hat/beanie
Neck gaiter or balaclava
Face mask
Sunglasses or a visor hat
Goggles
Headlamp
Liner gloves
Lightweight and midweight gloves
Big mountain mittens
Hardshell jacket with hood (Gore-Tex or equivalent)
Lightweight wind shell
Down or synthetic jacket with hood
Long-sleeved base layer
Hardshell jacket
Lightweight top (moisture resistant T-shirt)
Long base layer pants (tights work well in the summer)
Hardshell pants
Softshell pants (wind-proof or wind-resistant)
Base layer bottoms (fitted and quick drying)
Quick-dry shorts
Underwear
Mountaineering boots that work with crampons
Rock shoes
Down booties for the tent
Leg gaiters (ankle to mid calf height works best in summer)
Liner socks and wool/warm socks
2 Duffle Bags – durable, waterproof, and big (between
90L and 120L)
Internal frame pack that is between 50 and 60 liters
Daypack – lightweight (10-20 liters)
Sleeping bag
Foam or inflatable sleeping pad
Water bottle or hydration pack
2 wide-mouth Nalgene bottles
Bowl, mug, and spork
Food you can eat on-the-go
Ice axe (can be rented)
Crampons (can be rented)
Trekking poles
Toiletries (sunscreen, hand sanitizer, blister kit, toilet paper, etc.)
Pee bottle — optional
Camera — optional
External battery packs for phones and other electronics — optional
Leatherman/ Swiss Army Knife — optional
If you have your own gear, feel free to bring it. If not, your guide can provide a harness, helmet and crampons. Contact us prior to booking to make arrangements.
Here's what you'll need:
Helmet
Harness with a locking carabiner, belay device and chalk bag
Ropes
Climbing hardware (quickdraws, cam devices, stoppers, etc.)
Group sizes and age requirements
Group sizes and prices:
For the group alpine climbing adventure, client to guide ratio is 4:1 and cost is per person. Costs per person doesn't decrease as the group grows.
If you are traveling with a bigger group, let us know and we will make arrangements.
Min. age requirements:
If you are older than 18, you're good to go.
If your group has climbers under the age of 18, contact us prior to booking to make arrangements.
Deposits
Registration for an adventure with your guide requires a 30% deposit. The balance of program fees will generally be due 120 days prior to the starting date of the program. It is your responsibility to adhere to the fee payment schedule. Late payment will result in cancellation of program reservations and forfeiture of all fees paid.
Cancellation policy
Your guides require that you purchase trip insurance to protect your activity purchase against unforeseeable circumstances. In case you need to cancel the trip, the following cancellation policy applies:
If you choose to cancel more than 30 days prior to the start of the trip, you will receive a credit for the full cost of your trip.
If you choose to cancel between 14 days and 30 days from the start of the trip, you are entitled to a credit in the amount of 70% of the full cost of your trip.
Cancellations made within two weeks of the start of the trip will not be eligible for a credit.
If the Hypoxico system has already been delivered and/or used, you are responsible for the rental and return shipping costs.
If your guide cancels a trip prior to its start for low enrolment, you will get a full refund or credit your payments.
If your guide cancels a trip prior to its start due to political instability, natural disasters, COVID-19, or other reasons not including low enrolment, you guide will credit all but non-recoverable costs to a future trip.
If your guide cancels a trip after its start due to political instability, natural disasters, COVID-19, or other reasons, there are no refunds or credits. Trip Insurance is essential for these rare but possible situations.
Changes to a trip itinerary made by the guides (including a change of mountain to be climbed, trekking route to be taken, or summit attempt aborted) for any reason do not constitute a cancellation, and no refunds or credits will be made in this case.
Alpenglow strives to keep "non-recoverable costs" as low as possible. As an example, they were able to keep these non-recoverable costs to just 10% of trip cost when we were forced to cancel their Everest expedition in 2020 due to COVID-19, just 40 days before departure. In general, the non-recoverable portion of your payment increases the closer you get to the date of departure.
Getting there and meeting location
To get to Aconcagua, Argentina, most people fly into Mendoza International Airport. Flights generally arrive late in the evening. This is where your adventure begins!
Once you and your guide agree on the details of your itinerary, your guide will suggest the best place to meet — either at the guide's shop or nearby markets/coffee shops. You'll spend the day exploring the town, applying for our climbing permits and preparing for the climb!