Let the Teaching Be the Guide with Anthony Leong (1% Education Fund Recipient)
Turning my passion for climbing into a career always sounded like an insurmountable goal. But, like any good project, it just takes time, practice, and determination.
When I first moved to New York from Macau, it was incredibly hard to find a climbing partner.
There weren't that many Asians in the climbing world (yet!), and the few friends I had at the time said climbing was crazy and declined going out with me. For meeting other people, my somewhat broken English didn't help. The good news was that I loved—and still love—teaching.
If there weren't partners already out there for me, I would help create some!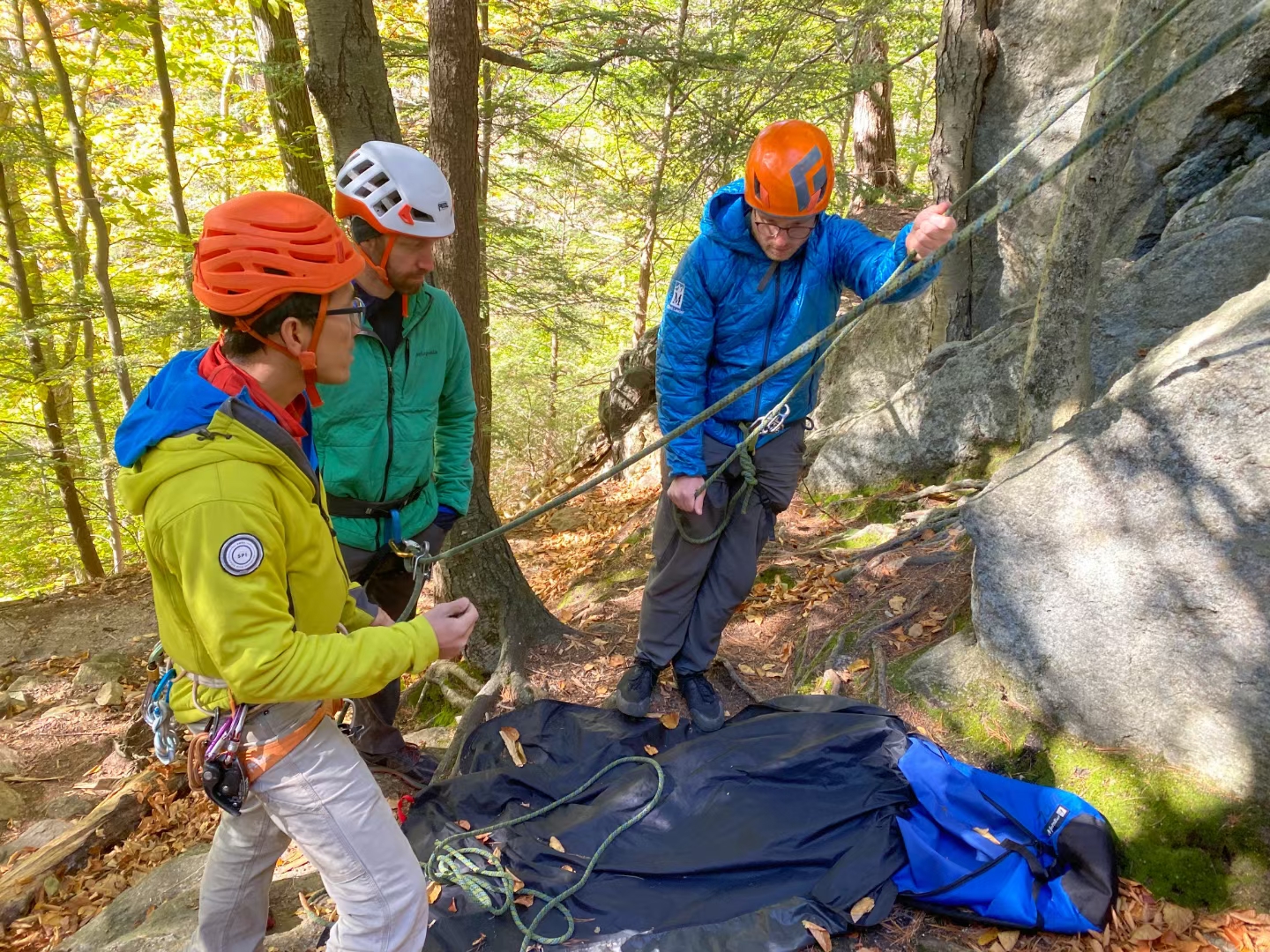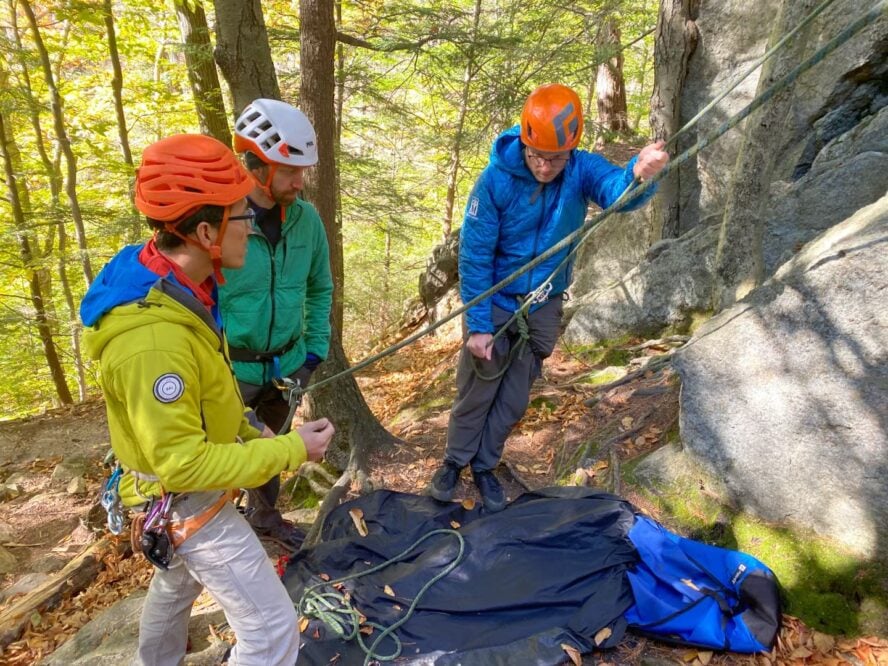 Why Don't You Turn It Into a Career?
As a high school student in Macau, a city on China's southern coast, I entered a government program in Hong Kong that was promoting rock climbing. We spent a few days in the city learning the how tos, along with strategies for teaching the sport to others. This was by no means a professional certification program, but it taught me the basics, which were enough to get started. When I went home, instead of getting 5 or 10 feet off the ground playing around with my friends, suddenly with the use of bolts, ropes, and anchors we were climbing 50 feet up.
Fast forward to the early days of living in New York and it was hard to progress. I didn't have a partner, I couldn't go to the Gunks because I didn't have a car, and the only climbing gym in the city was not only far away but costly.
When a gym opened near me in 2008, I convinced my friends to come try it out. Using the same skills from my teenage years, I began teaching them about belaying, building anchors, and more. What started as a mission to find a climbing partner—really just trying to convert my friends—slowly turned into a realization that I enjoy sharing this sport with others.
If you like this so much, why don't you turn it into a career? A friend of mine asked.
I don't know why that thought never crossed my mind, but it was a good suggestion! I started looking into what the AMGA requirements to become a Rock Guide were. One thing that became strikingly clear: how expensive the courses are.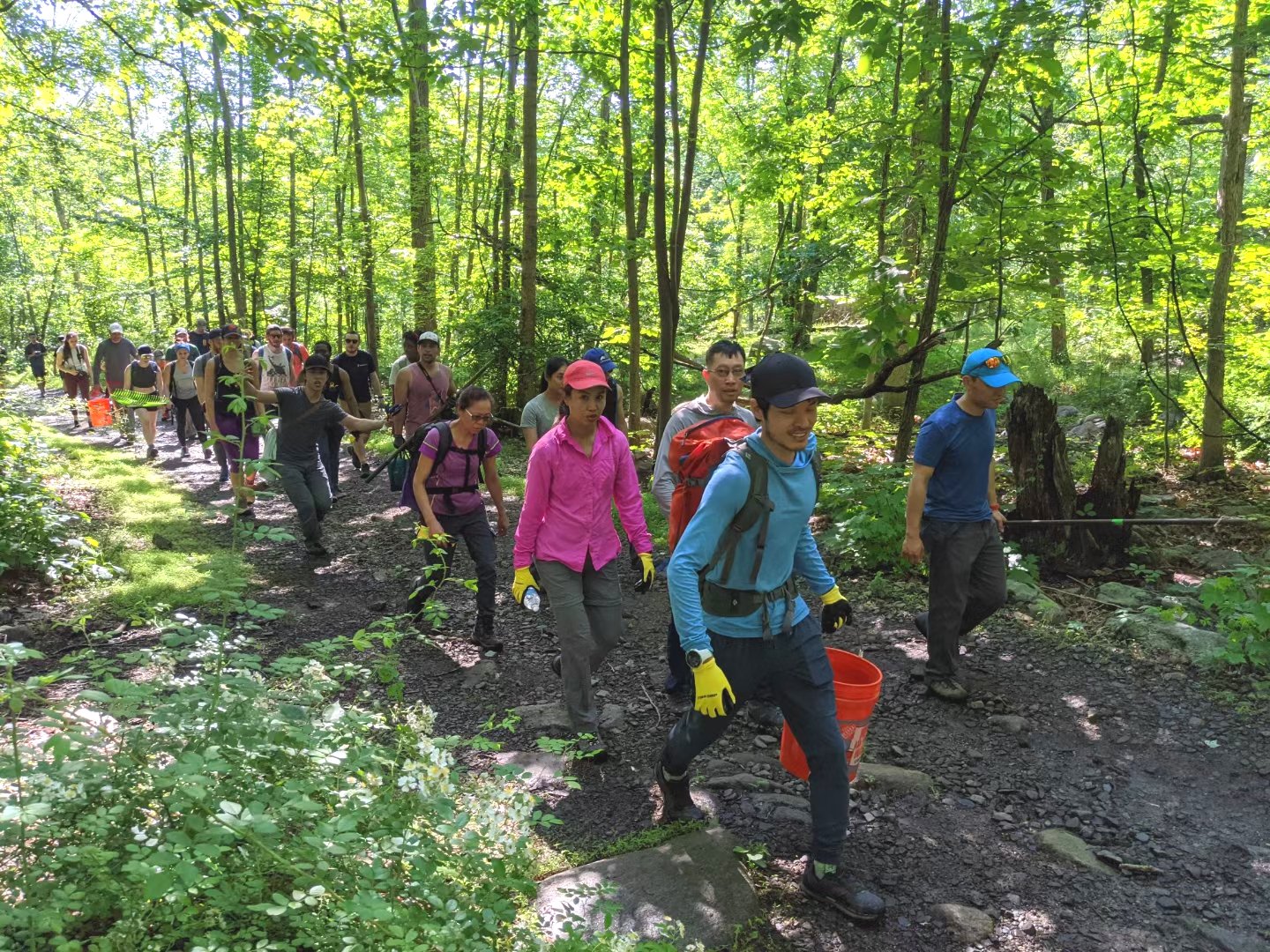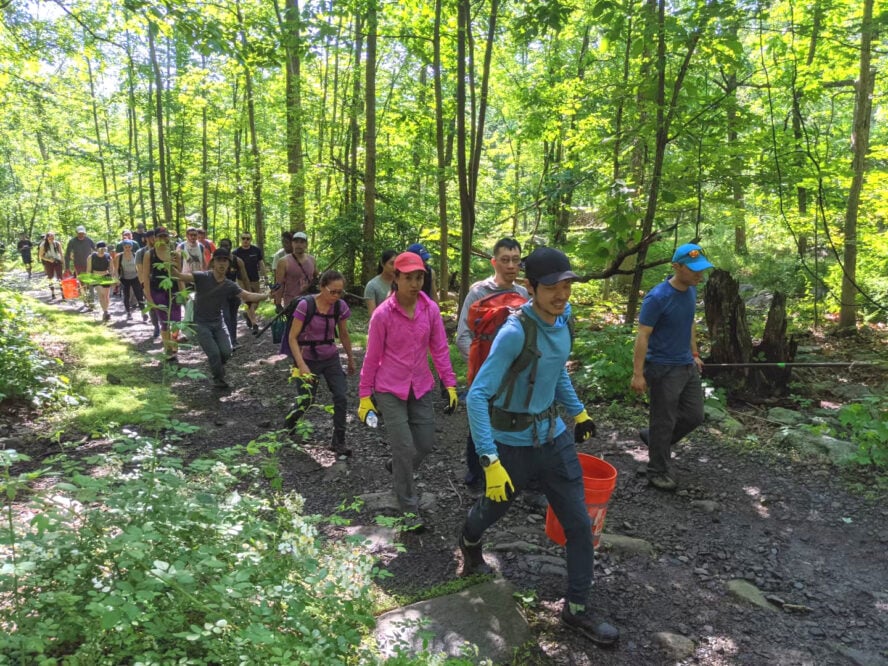 1% for Guide Education: Reducing the Burden
The 57hours Guide Education Fund helps reduce some of the cost burden guides face. Starting in 2021, 57hours began putting aside 1% of their yearly profits for scholarships that can help cover courses, exams, travel, and other expenses. Even more, half of those funds are reserved specifically for new female, BIPOC, and LGBTQ guides—in an effort to support more equal representation in the industry.
Like I hinted at before, a hurdle—well, THE hurdle—that stops a lot of people from even getting started is how costly the process of becoming a guide is. We have to pay for our own education, set time aside to actually complete the courses and exams (which means long periods in the field learning or gaining experience—and not making money), and finally, after completing everything it usually takes years to earn a wage that can fully support you, let alone a family.
I hope to one day become a full-time guide.
But deep down I know I'm quite far from that. For one, we live in New York City, I have a child, and I'm just not sure I'll be able to make enough to leave my design job (plus I think my wife would kill me).
But I love to do this type of education, and if that means working as a part-time guide, volunteering with nonprofit outdoor groups and being a mentor for the BIPOC and Asian community, I'll do what I can!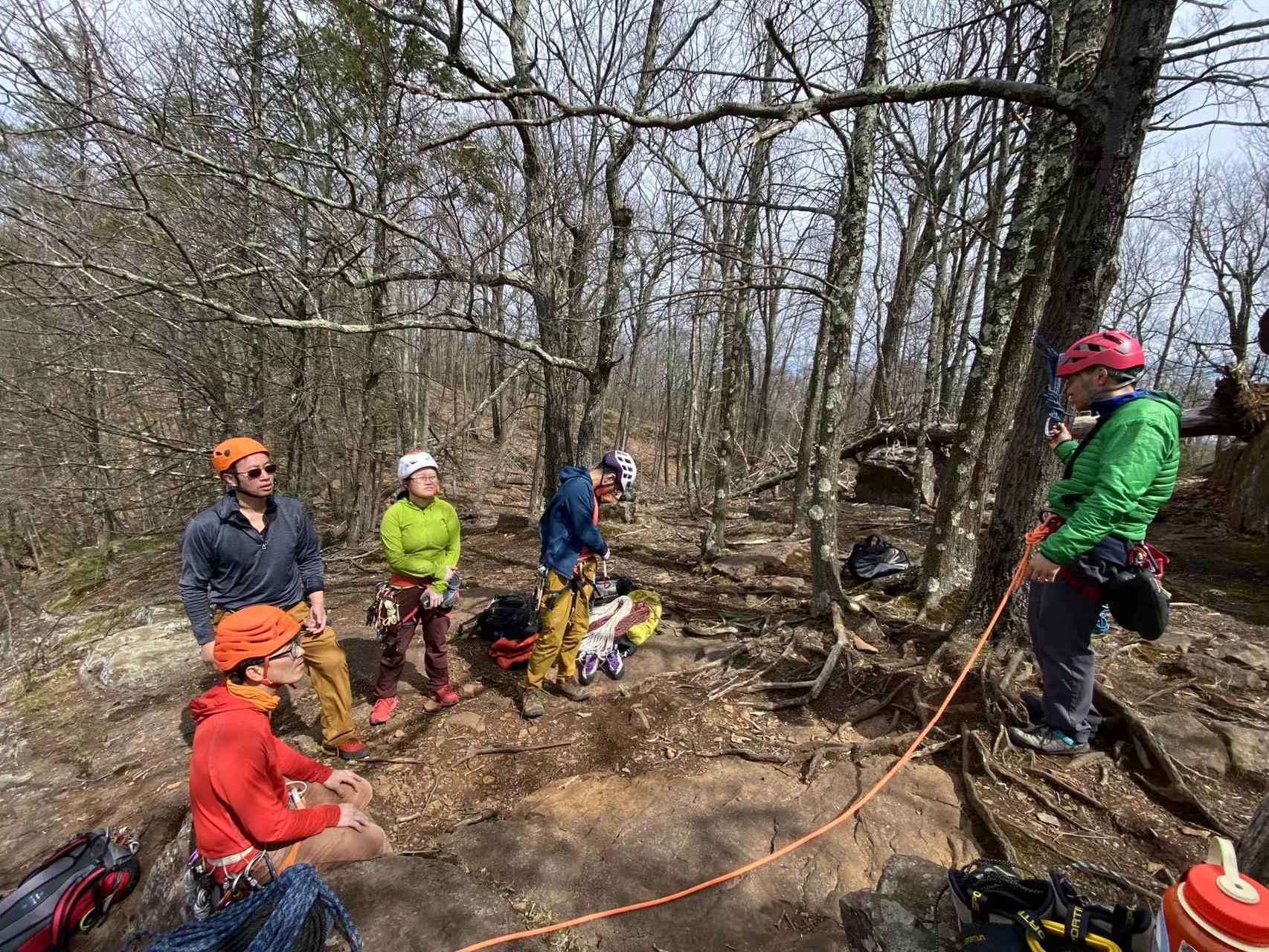 The Joy of Learning and Teaching
Just like finding a climbing partner was difficult, so too was meeting a mentor who could help me progress. Now, as I'm going through the complex process towards an AMGA Rock Guide certification, my instructors—Caleb Freese, Joe Vitti, Matt Shove, etc.—have been de facto mentors and teachers who I reach out to from time to time. Still, having someone within your city that you can routinely connect with and learn from—and who looks like you—that is a challenge.
By becoming a certified Rock Guide, I want to show other Asians that there is a place for them in the climbing community.
Building the community
A few years ago, I co-founded a group for Asian climbers called "Project iii" in order to develop a community that is committed to helping one another. There are about 200 of us, and out of those, 3 are AMGA Single Pitch Instructors, 10 are SPI Trainees (which means they've taken the SPI course but not the exam yet), while about 100 are newbies. It is a way for those of us who are experienced to pass on our knowledge, and those who are just coming into the sport to learn correct techniques and easily find partners.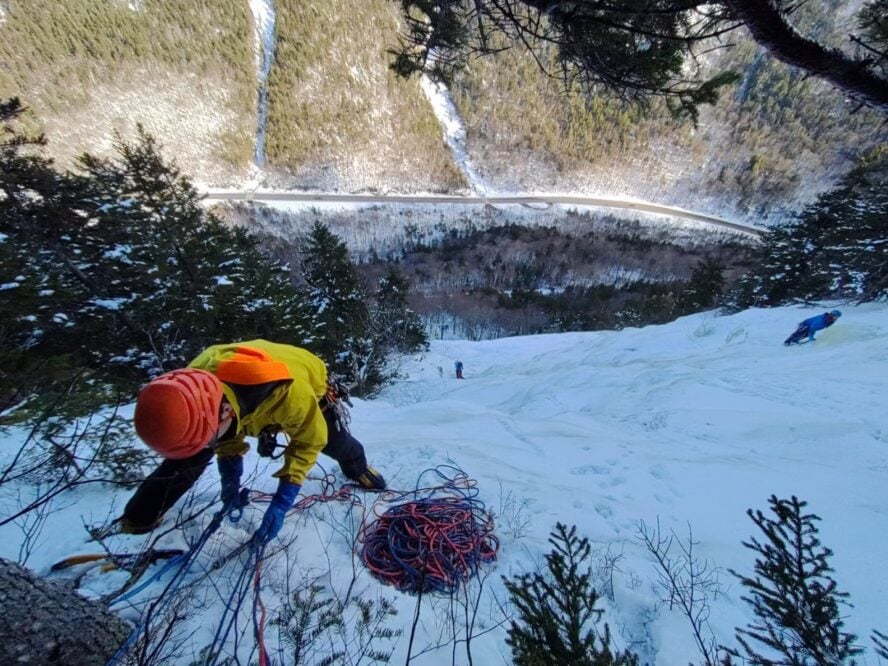 Luckily, I've been able to have a broader impact in the New York and New Jersey community too. In 2019, I became the Education Chair of the Appalachian Mountain Club (AMC) Climbing Committee for this chapter. We do everything from monthly meetups at The Cliffs, to educational programming and climbing trips. I'm grateful to be able to mentor, pass on the knowledge, and help expand the climbing community.
The Process of Becoming a Rock Guide Thus Far
I used the money from the 57hours scholarship to take my education to the next level by completing the WFR (Wilderness First Responder) certification with Rise Outside, through their first ever BIPOC program.
The WFR is a requirement to complete the Rock Guide certification
I'll say I'm much better at climbing than I am at the medical part. Even though I had taken my WFA (Wilderness First Aid) course before, I was nervous. The specifics of the human body—the bones and the muscles—were still all new to me.
And at 10 days long, 80 hours, and $900, I was putting pressure on myself to succeed. I didn't want to lose that time or money.
As the days went on, I became pleasantly surprised. Our instructor, Chris, gave us a ton of hands-on practice and the pressure to succeed slowly drifted away. The experience became more like a trip where I not only learned valuable information but was also able to find support from a group and talk openly about different challenges many of us face in this field. I came away with a lot of personal growth, and some lasting connections.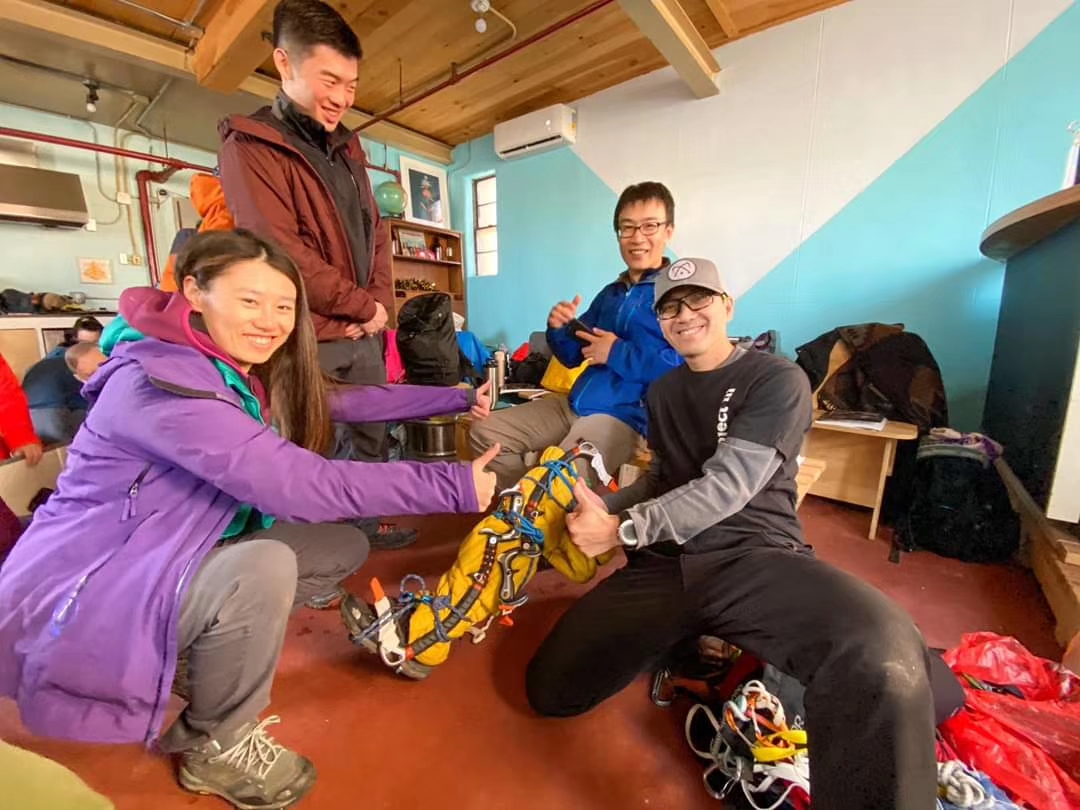 Competence and confidence
I still by no means consider myself an expert on the topic, but if an accident were to occur to me or to someone around me, I feel much more confident in assessing and responding to the situation. I can decide if it's something I can fix or if it requires going to the hospital. And if it does need to go to the hospital, I feel confident in stabilizing that person until more serious help can get to us. Having even just a basic understanding of how to address the problem is incredibly valuable in the backcountry.
And community too
More than the course, I connected with the group. The make up was different from any other I'd done before—usually it's something like one woman, four guys and all white. This program was mostly female and all BIPOC, and the conversation, as a result, varied from topics we might not otherwise cover in a climbing course.
We talked about protecting BIPOC spaces in the climbing community, stepping up as leaders, and overall empowering each other. I hope to find more spaces and experiences like this along the way.
My key takeaways from the course
I can list a million things I learned about safety and about myself during this course, but I don't think that belongs here. I think it is more valuable for me to share a few things that are important for every climber, especially those who do not have professional guide training.
Basic first aid
Firstly, if you are going out on your own, learn the most basic first aid—MOI Check, ABCDE Primary Assessment, basic splint building, and shelter building. It's better to be prepared than to find yourself in an unfamiliar situation.
Stay positive
Secondly, if your patient is in a bad situation, do not say negative things. Do not tell them that they are bleeding intensely, or that they look like they are dying. That never helps the situation. Give them comfort, make them feel good, and work on the situation as calmly as possible.
Know what emergency rescuers are looking for
And finally, there is a big difference between Hollywood and Reality. For example, when a helicopter rescue team arrives, don't wave your hands in the sky. That signals danger and tells them "Do Not Land Here!" This would most often cause the pilot to go back and gather more information before returning. A pilot will never take a risky landing, so do not give them any false impression.
What's Next?
I was officially accepted into the Rock Guide Program for 2023. In order to complete that there are a lot of requirements one needs to fulfill. You have to lead ten traditional climbs rated 5.10a or harder on various rock types (single or multi-pitch), lead or share the lead on ten Grade III trad rock routes (the grade corresponds to the level of "commitment", in this case, meaning a climb takes most of the day), and lead or shared lead 50 multi-pitch rock routes, among other things.
My next steps are to take the 10-day Rock Guide Course, then the 10-day Advanced Rock Guide Course (plus the exams), and to get time out in the field in places like the Adirondacks and the Whites of New Hampshire in order to fulfill the Grade III requirements. There aren't many of those in the Northeast, so I might head over to Red Rock on a two week trip. Nonetheless, I'm very much committed to keep pushing this process along until the end!
A Thank You
Before I log off, I want to say a heartfelt thank you to AMGA for all that they do, and specifically my SPI Teacher Joe Vitti and my SPI Examiner Matt Shove. Thank you to Rise Outside and Alexis Krauss for making the WFR course happen, and to my WFR Instructor Chris Broughton Bossong. Thank you to Szu-ting Yi for being a great mentor, and thank you 57hours for the support.
Are you a guide interested in applying for a scholarship through 57hours? Our next application round will be launching this winter, stay tuned for more info!