The 6 Best Climbing Spots in Croatia from a Champion Climber
Everyone knows where to go for climbing in Europe. Or do they? What if I told you there was an off the beaten path locale that rivals the best of the best? Let me proudly introduce you to climbing in my home country: Croatia.
Table of Contents
We have a joke that during the World Wars, the opposing forces said to Croatia: We will bomb you once we find you on a map.
Maybe you haven't heard of the country either. Or maybe you know of its famous seaside full of a thousand islands and islets. Still, I doubt Croatia makes the cut when you think of climbing hotspots. I'm here to persuade you otherwise.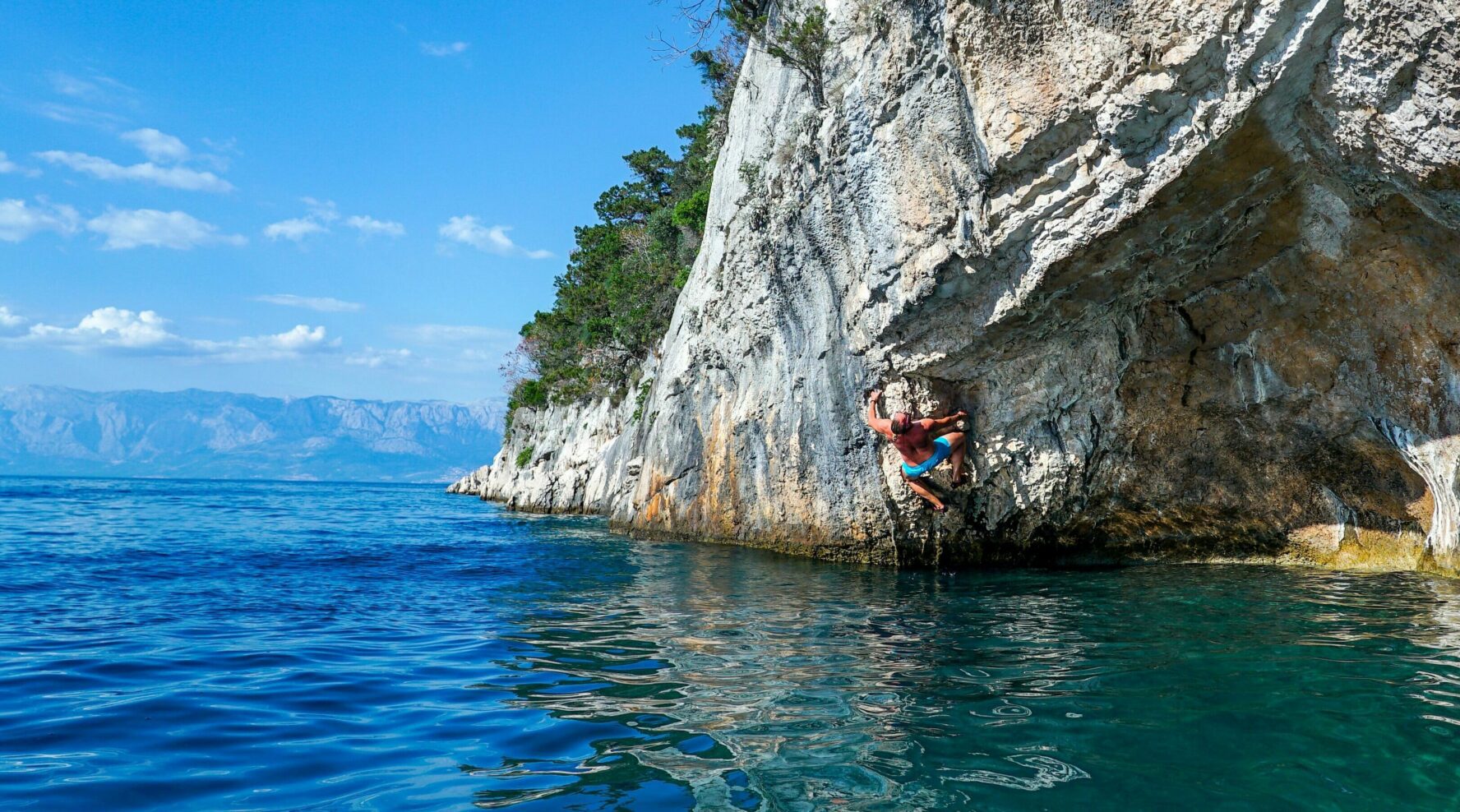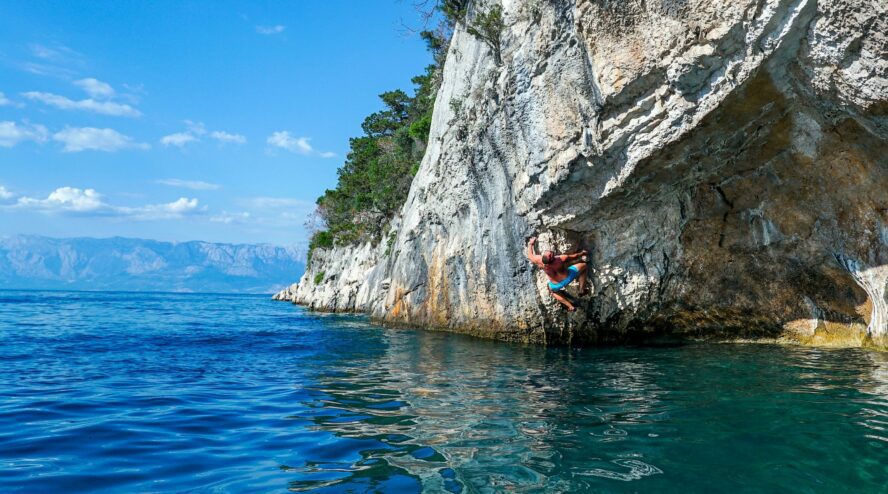 Climbing and Croatia Are Very Old Friends
Pop quiz. When was the first international climbing competition?
'85 in Bardonecchia, Italy.
It was filled with a who's who at the time: Lynn Hill, Patrick Edlinger, Didier Raboutou, Wolfgang Güllich, Catherine Destivelle, et al.
Now a harder one: when was the first climbing competition in Croatia?
'86 in Marjan, Split!
That was followed by '87 in Pokojec, my home crag!
As you can see, Croats were keeping up with the climbing trends back then, however, the war in the 1990s disrupted development. By the time I started in the early 2000s, the Croatian climbing scene was picking up again, yet there were still only two routes graded 8b+ (5.14a) or harder.
The development has continued, and today we have several 9a and 9a+ (5.14d and 5.15a), some thanks to Adam Ondra himself. (Another fun fact, Adam did his first 8a (5.13a/b) in Paklenica.)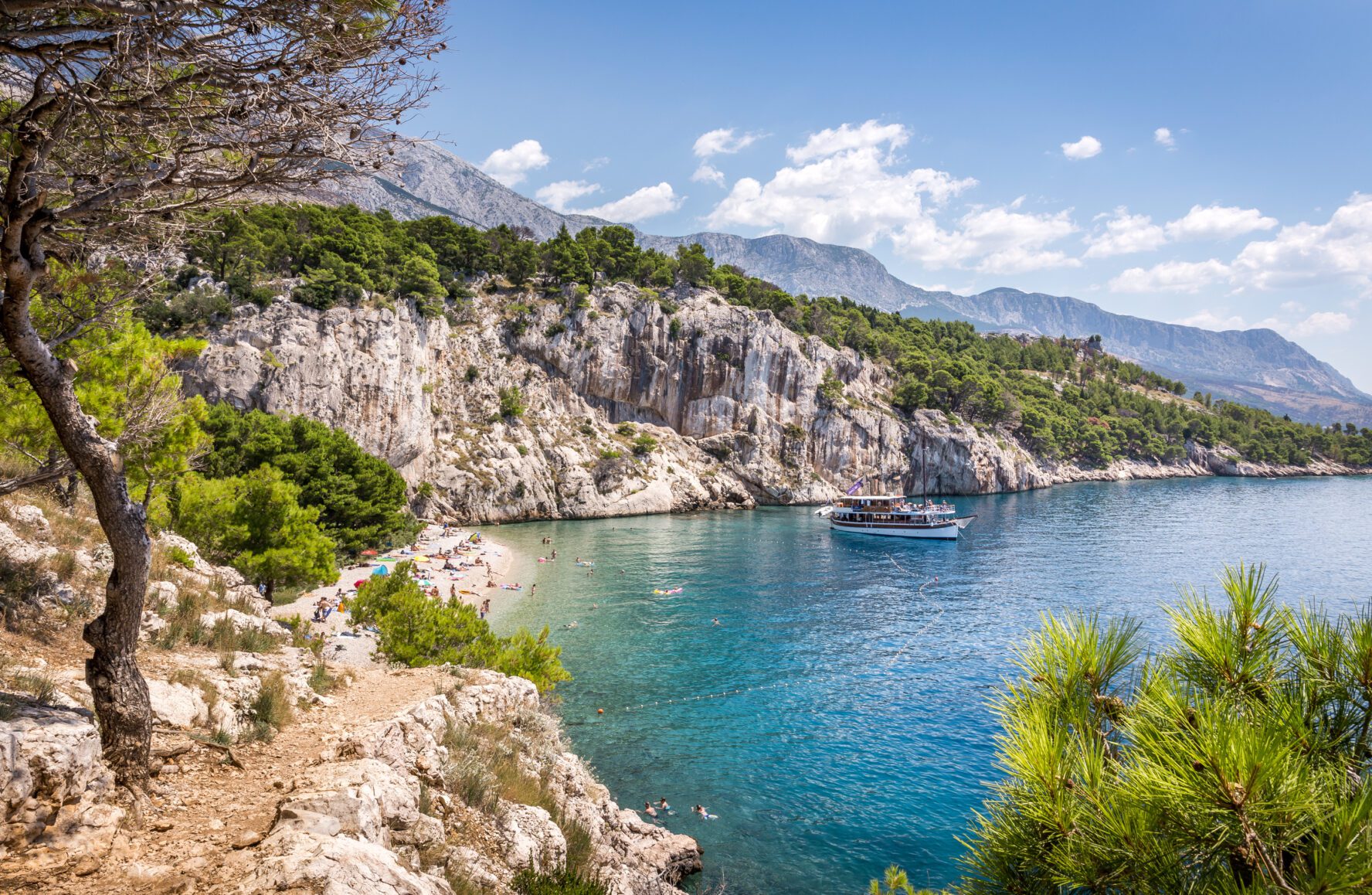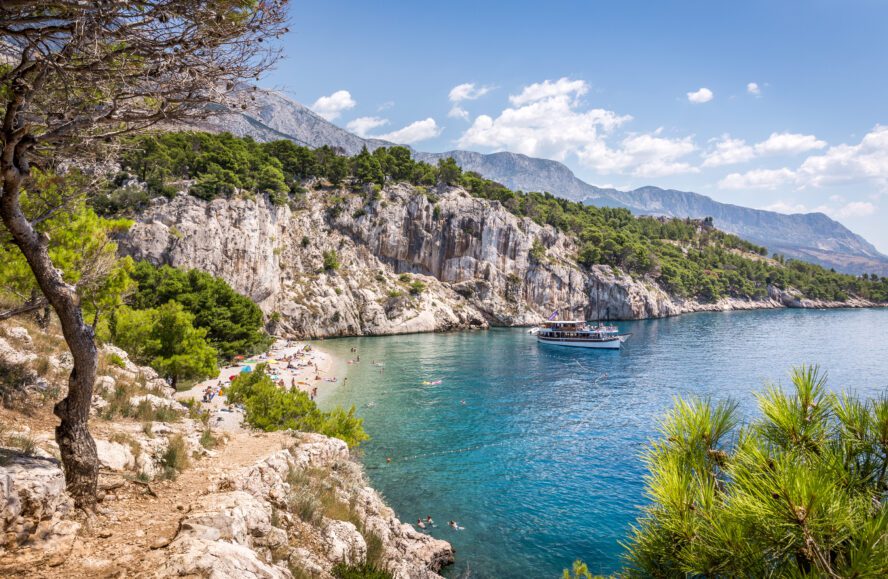 Today, new crags are being developed left and right, owing to a coastline which is basically one giant stretch of limestone.
Believe me: Small country but big adventure
Not only am I an avid climber, but I am also a genuine climbing nerd. When I visit a place, I want to know their stories, to meet the "behind-the-scenes" locals who made climbing possible, to do the weirdest, gnarliest routes, and to visit the shittiest crags, as well as the best.
Through almost two decades, I've visited nearly all the crags Croatia has to offer, bolted many new lines, climbed competitively, and together with my brother, Perica, organized the biggest indoor bouldering league going on ten years.
In that time, I've also had the privilege of making my home in Spain, perhaps the number one country for climbing, and have sampled many other of the world's best crags. That's all to say, Croatia has some of the best climbing in Europe. Believe me!
The Six Best Climbing Areas in Croatia
This tiny speck on the globe packs more climbing than you could imagine. While you won't find Spain-like mega spots with thousands of routes in one condensed area, you will rarely have to drive more than half an hour to hop from one amazing wall to another. Moreover, since Croatia is still under-the-radar, you never have to worry about queuing for routes.
To help you get the lay of our fair land, read on for my selection of the best climbing spots from each part of Croatia. We'll start with the big one—Paklenica—then move our way generally from the North through Istria, Northern Dalmatia, Southern Dalmatia, and the Islands.