Empowering Indian Women Through Outdoor Climbing
India's first all-women climbing event, Climb Like A Woman (CLAW), is a radical initiative that encourages confidence outdoors by breaking mental and societal barriers.
It took me nearly three years to reconcile that I can climb.
Rounded thighs, wide shoulders and short stature: I don't have the well-toned "climbers" body.
Even though I was first introduced to the sport in 2017, at the age of 25, I didn't actually start climbing until 2020. Mainly, I never felt climbing was for me, like I was an alien in the world of lean muscles that I'd seen in magazines and movies. My early interactions with a few senior climbers gave me the impression that one needs to be born with the right musculature and skill to get on the rocks, and I was far from the perfect body type.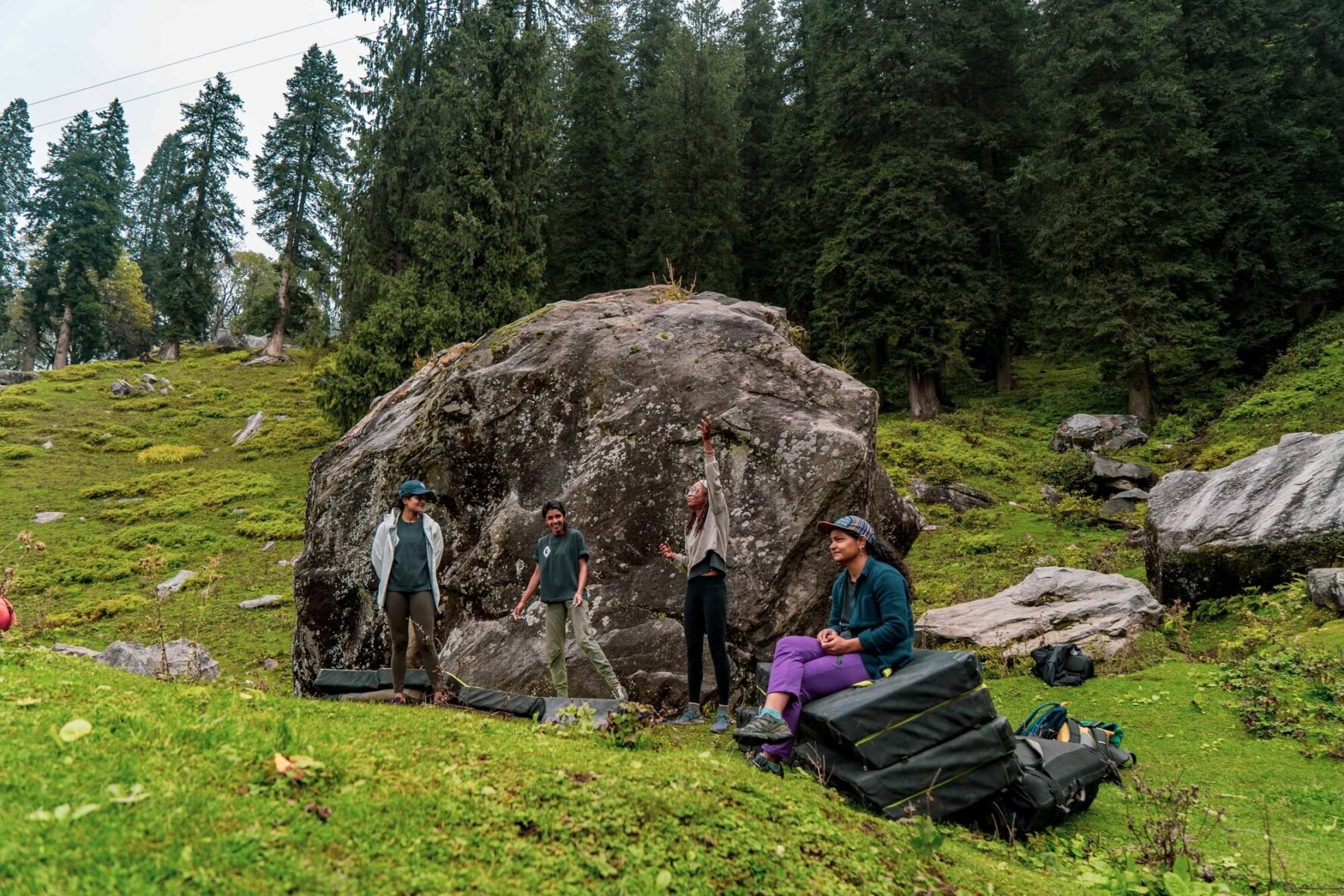 It was big wall climbing that initially caught my attention and I could instantly feel that adrenaline rush when I saw climbers scaling towering lines. Yet for years self doubts kept me far from realising my dreams, or even starting. I am happy I could overcome my inhibitions because the sport has been a major source of self-discovery. Recently, I attended an all-women's climbing festival and it turns out there's still a lot to learn.
Fear and Loathing in Sethan
My heart was pounding as I topped out a 5c problem, my first of the trip. But looking to get down from the boulder, my heart beat even faster. I didn't register joy, just fear: It was an 11 or 12 foot jump to the ground and panic stirred.
I called out to my spotters, "I am not coming down, I cannot jump this high!"
Within seconds my partners overlaid 3 crash pads, and while it wasn't enough to pacify my anxiety I jumped anyhow. Safely.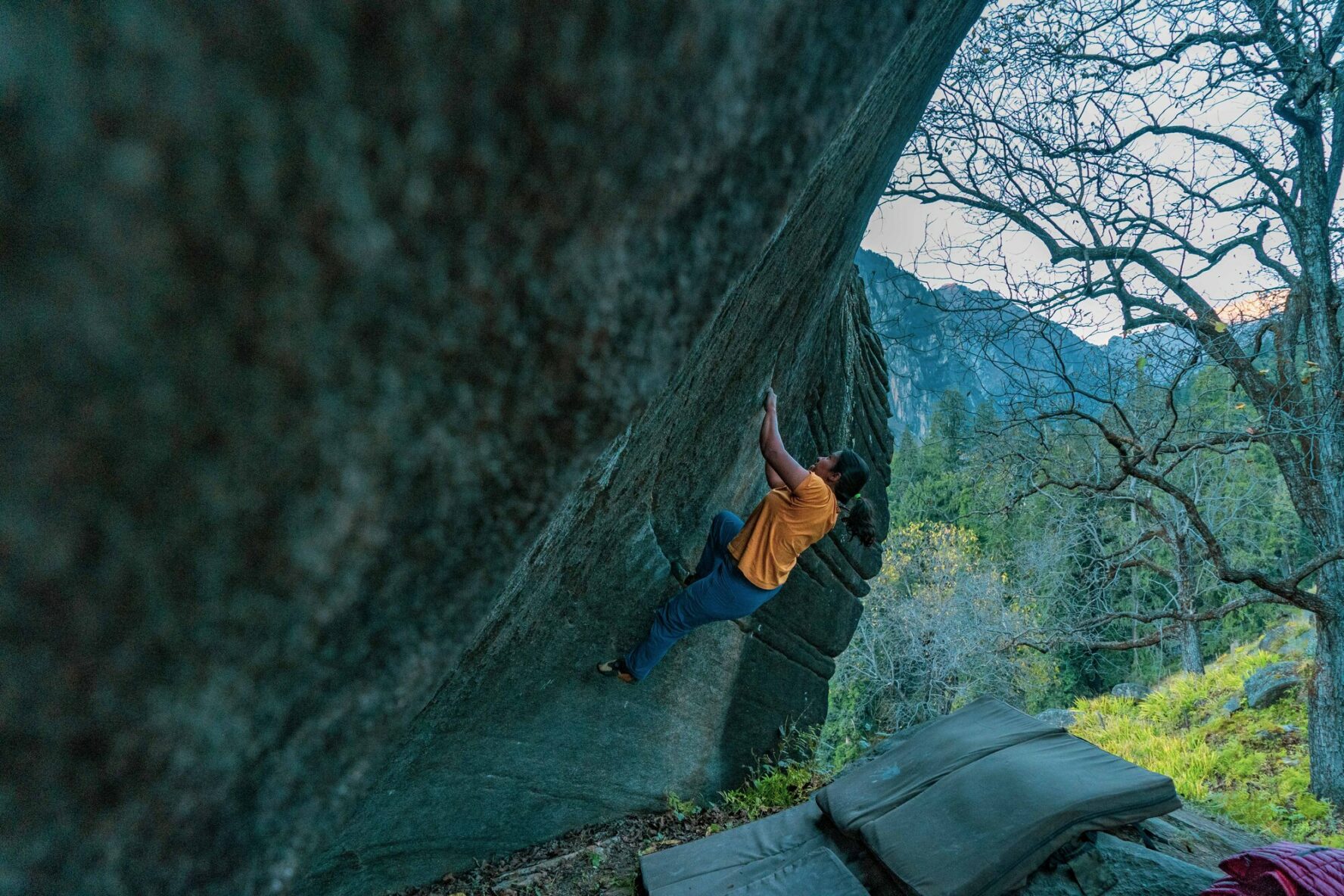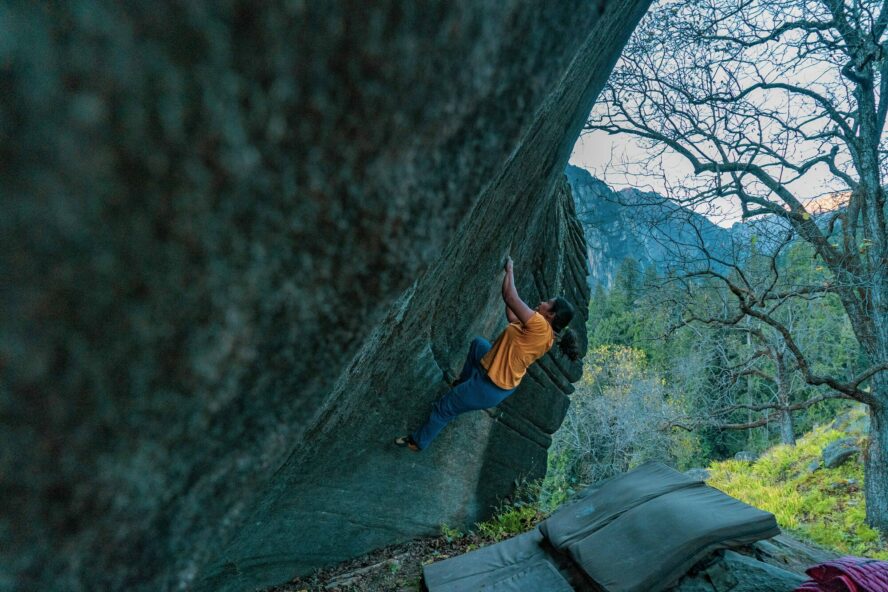 After all the drama I felt guilty for putting my partners through such turmoil. The thoughts of being a weak person who is scared of heights—as a climber no less!—began killing my confidence. Such thoughts always flood my mind whenever I am apprehensive in public.
It should have been my moment of celebration, but instead I felt shame. I learned I wasn't alone in feeling this way.
CLAWing out of expectations
In India, societal expectations not only impact women's perceptions of their own physical strength, but can also profoundly influence their life choices. Women tend to give up their careers and sport hobbies as they age and get married. It is difficult to commence their outdoor dreams and even harder to sustain them.
Gowri Varanashi decided to face this head on when she challenged herself to climb 8a before she turned 30.
"We women don't try hard as we assume that higher grades are impossible. Men are stronger than us, our bodies are not built for such strenuous activity etc. etc. are our random excuses. We do not consider ourselves worth anything big," Gowri told me in an interview earlier this year.
She sent Samsara (8a)—the name of the eternal cycle of birth, suffering, death, and rebirth in Hinduism and Buddhism—a classic 30 m technical line last December. If she could do it, others could too, she thought. However, she knew this mentality was rare; in over a decade of climbing, Gowri had seen few women in the outdoor scene and wanted to make a change.
Inspiring more female climbers
Gowri took notice of the all-ladies outdoor climbing camps and gym nights in the U.S. and envisioned women-focused climbing programs in India to nourish independent female climbers. Along with Vrinda Bhageria, Prerna Dangi, Lekha Rathinam and Mel Batson, she started Climb Like a Woman (CLAW) in 2017. With a fierce foundation of these wild women, CLAW has grown each year and in 2021, it soared when they held the event in the Himalayas.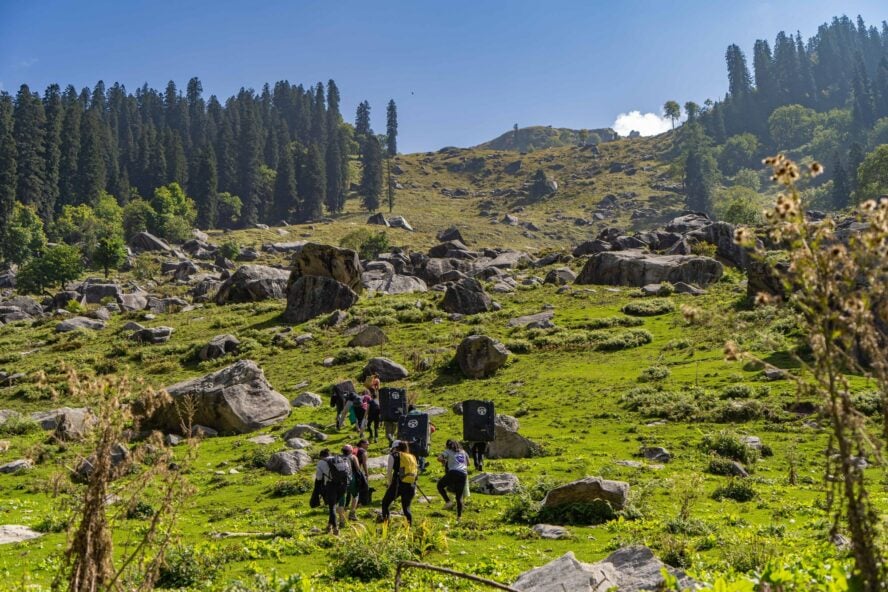 The concept of heading to the mountains for climbing has been growing in the country. Still, most people go to just two main places: Hampi and Badami, famous climbing locales in Karnataka in the southern part of the country. CLAW wanted to highlight other regions, and they also realised that by travelling alone to a remote destination and meeting strangers, the attendees are already becoming more self-reliant.
This year's venue was India's rising bouldering hotspot, Sethan (a tiny hamlet 20 km from Manali in the state of Himachal Pradesh). At high altitude, the Sethan boulders are adorned with tall pine trees and perched amid lush meadows. Here in the tranquil landscape with an abundance of greenery, distant mountainscapes and sheer blue skies, you find boulder problems that demand all kinds of climbing styles and tough mantle exits.
25 women from all over India came to the event and to experience the thrill of this exceptional village. There were two mother-daughter pairs, teens to middle-aged womens from cities to small towns, and representation from across the nation.
Finding Enlightenment in Sethan
I have always been around men in the outdoors. Whether it was hiking or climbing, I would be one of the few girls (most of the ladies I've met outside would relate to this). I had grown comfortable with the male affinity and rarely missed the feminine companionship. Or so I thought.
The idea of being with so many women in sports was new to me. Honestly, I had some reservations, like they won't be "tomboyish" or they might give "girly-tantrums" (the generic assumptions of women society has) or I would constantly compare myself to them; so many insecurities.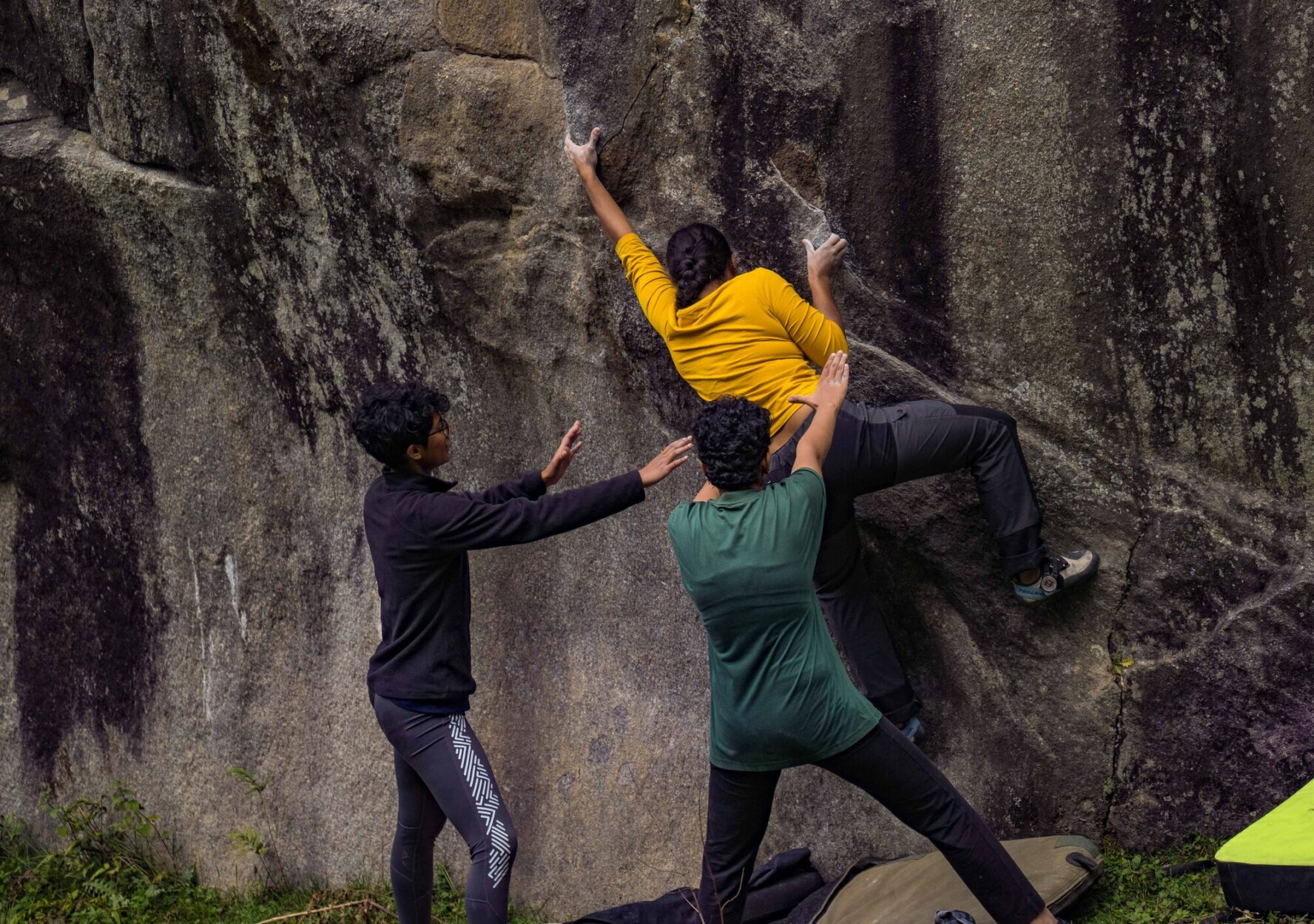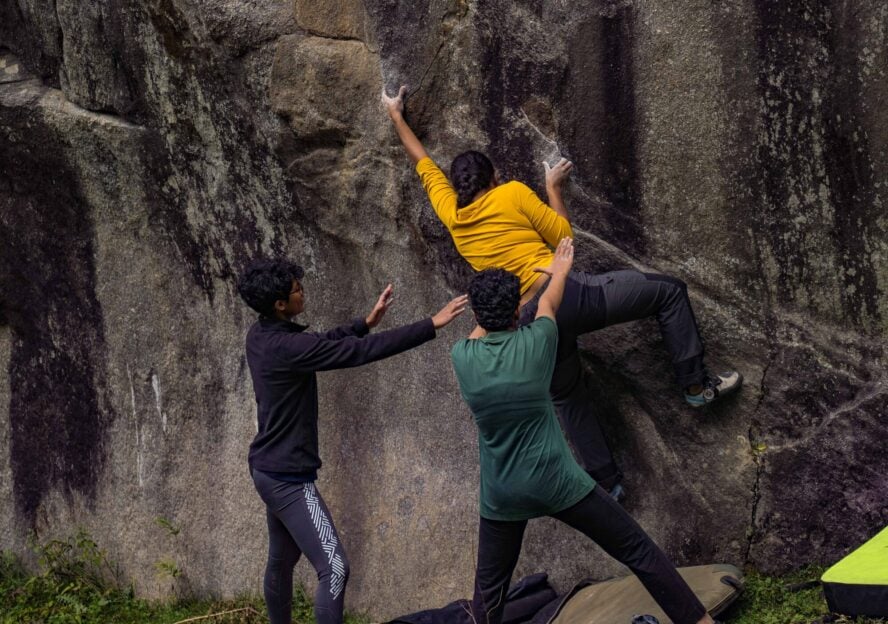 However, I was also eager to be part of the all-girls camaraderie. I realised many people don't climb because of preconceived misconceptions just like me. Women are the real artists in creating such false ideas about themselves and it took me ages to grasp the fact that climbing is for everyone with all body types, genders and age groups; that I can climb too.
After contemplating my outdoor journey I resonated with the vision of CLAW. So here I was in Sethan all set to support my gender flourish in climbing.
My first discovery
On Day 1, all of the girls were brought to the same boulder. For their introduction session, Gowri was demonstrating how to use feet and look for holds. She easily topped out the route and everybody cheered. What I saw next was mind-boggling.
Gowri flapped the same way as I did. She was reluctant to jump as I was.
Gowri is a seasoned climber, I thought to myself. How can she be terrified of climbing down? Is she not worried that the beginners will judge her? How can she show her fears? Now I was judging Gowri too, I couldn't believe it.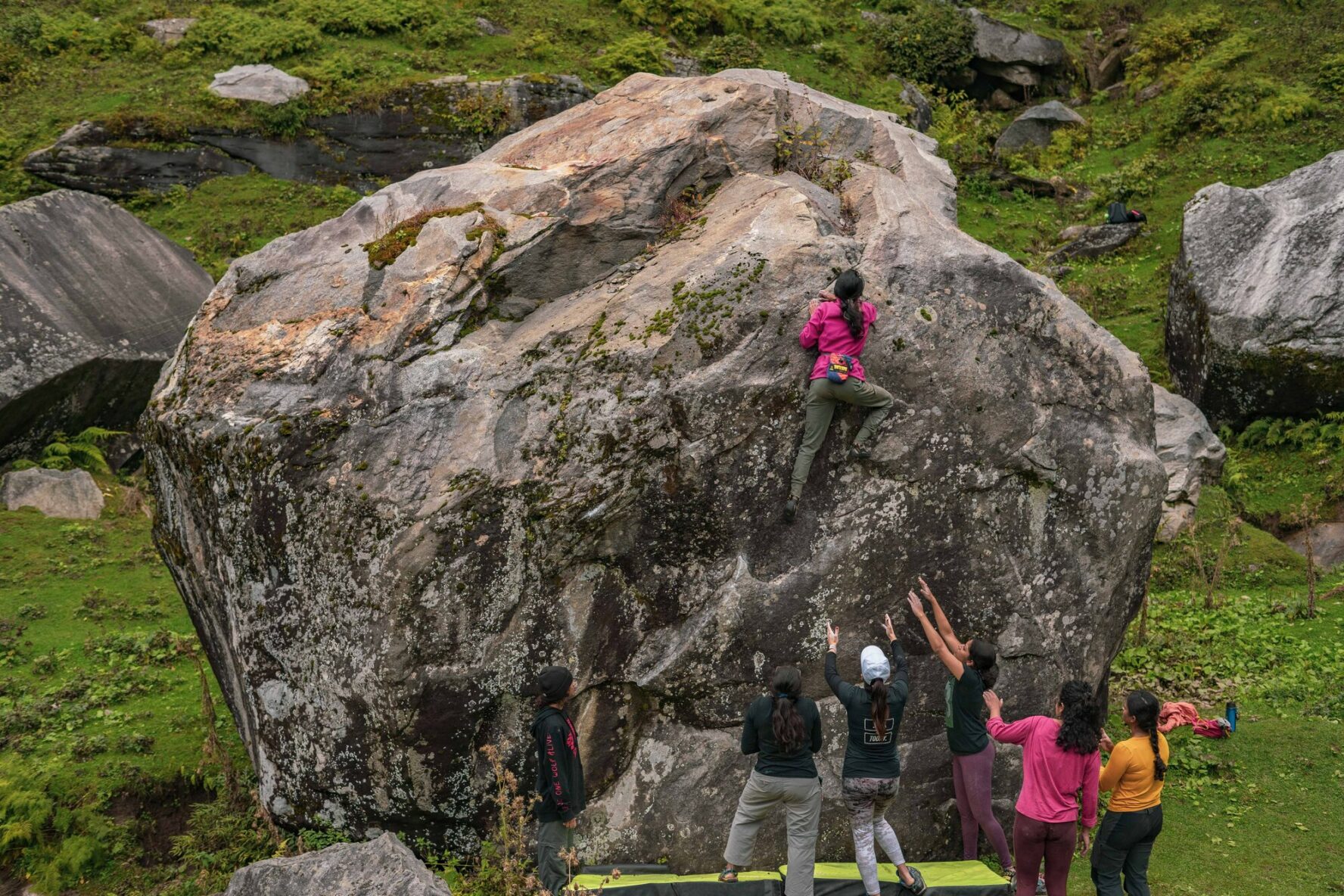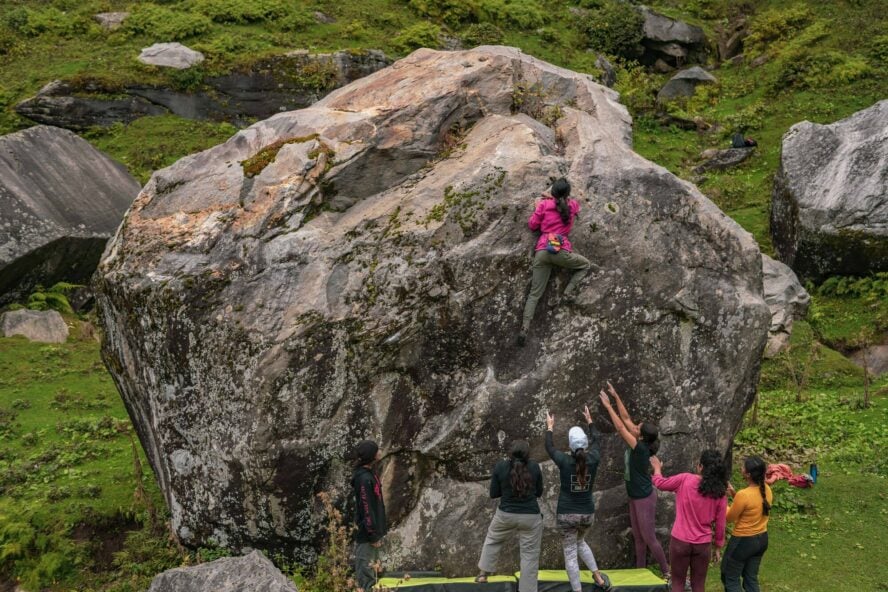 In the group discussion sessions in the successive days, the crew members highlighted the incident of Gowri being frightened.
"Climbing is a sport that makes you true to yourself. It teaches you to be vulnerable in front of others," they shared. "Everyone is scared and it is fine. There is no need to hide your insecurities. Sure, sometimes we don't want to be vulnerable in front of others and therefore we stop ourselves from trying things. Perhaps we are worried about being judged. Rather, we should cheer ourselves for doing something new."
This was an eye-opener for me. Instead of beating myself up, I should have embraced my fear. The fear of fear that always keeps us far from being skilful. First lesson learnt!
We came together through shared interest and bonded over similar experiences
As days passed with more colloquies, my apprehensions were surfacing. The mentors probed our hidden inhibitions and tried to shatter them.
"Why do you think you are scared to climb? Why do you think climbing is not for women? What stops you?," they questioned our hypocritical minds. Each person then pondered and voiced their experiences.
"I am always scared to try new things," one participant shared. "I am not a fast learner and I don't want to make a fool of myself in front of others. But climbing is amazing, I have realised that in every failure I actually learn something." She explained her fears so openly, bared her insecurities.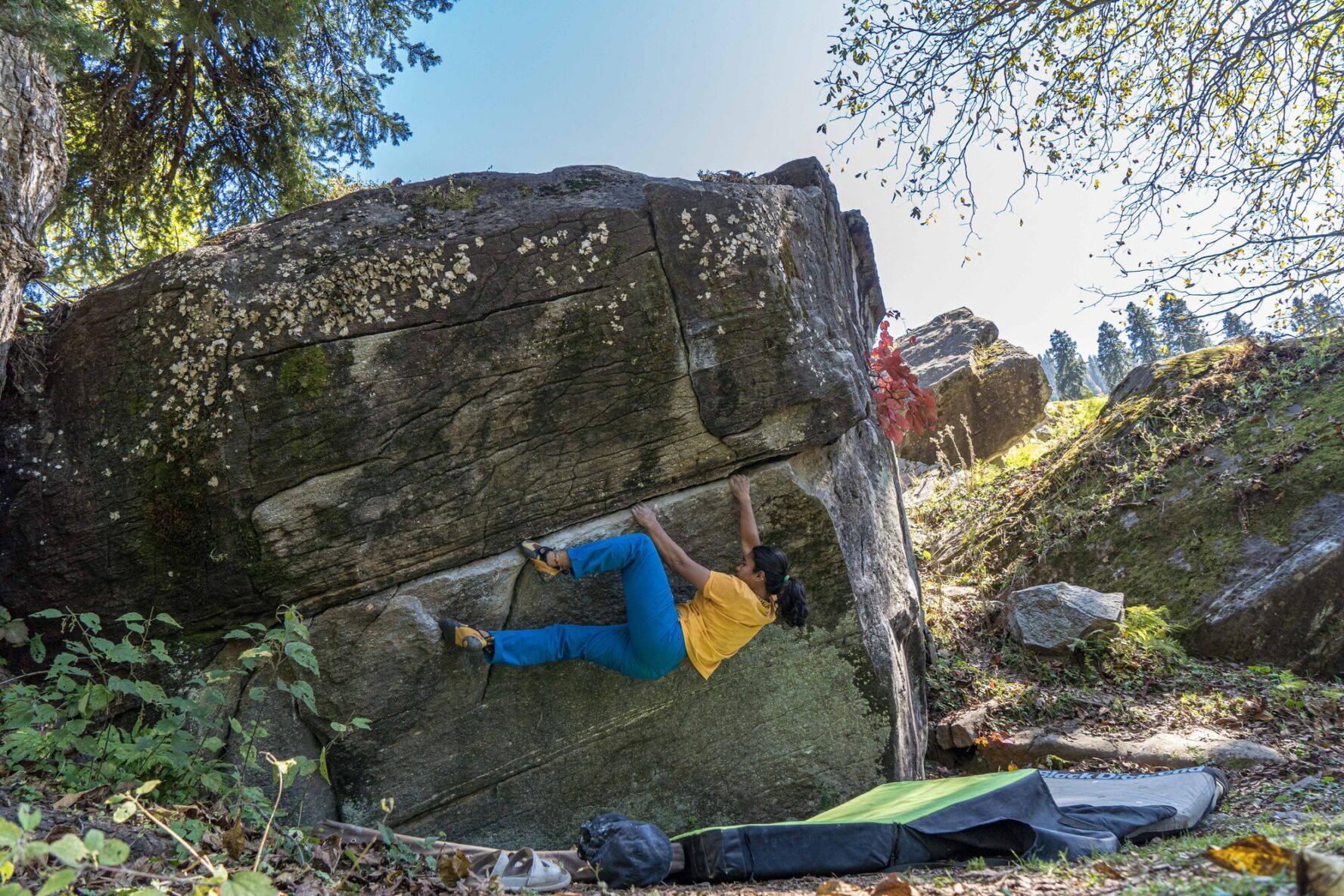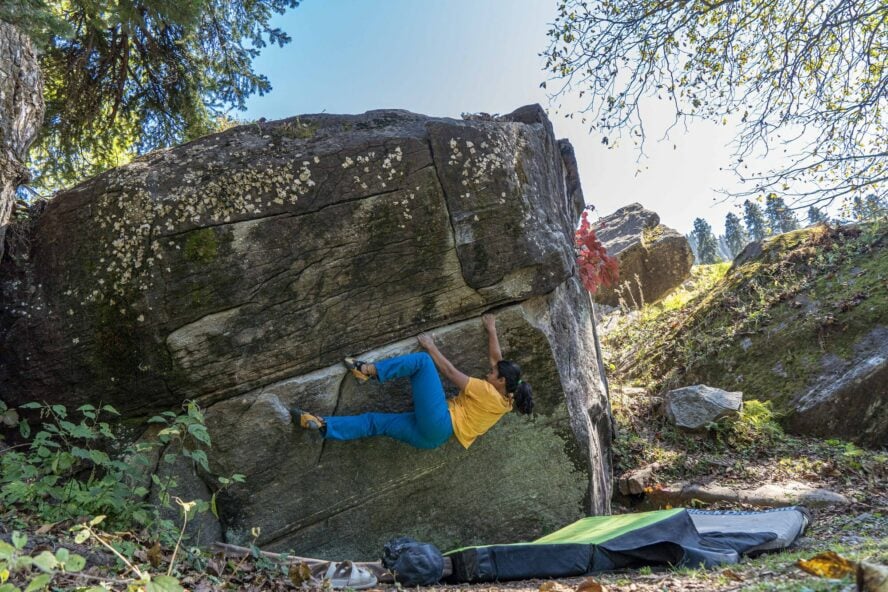 Another participant narrated how sometimes it is society that stops us. "Because of climbing my upper body muscles grew. People around me started criticising me whenever I wore sleeveless clothes. I avoid such clothes now. I know I shouldn't think of them but it is hard."
Her claim was supported by someone else, "After returning from climbing trips my parents always taunt, 'Kitni kali ho gayi hai' (you tanned a lot)." She continued, "My parents ask me why I have to go again. If I keep travelling outdoors nobody will marry me." Coming from a conservative family, this reminded me of the struggles I faced when I started going on adventures.
A plus-sized climber and a volunteer added that she sometimes feels demotivated. "Being overweight I had my own doubts. I would restrict myself because I thought I would never fit in. But the community has always been welcoming. Even today I limit myself from trying hard due to low confidence. But being with such new climbers has inspired me to train more for the next season."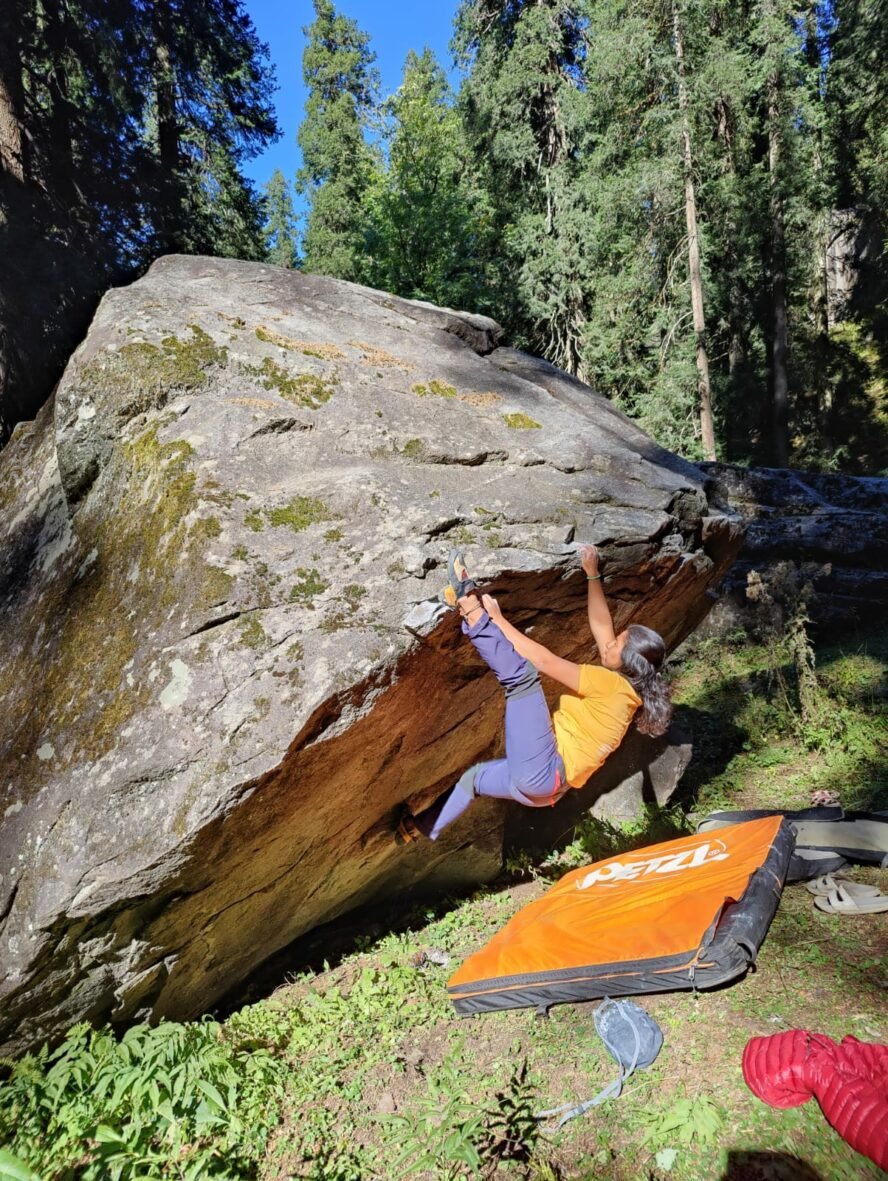 The breakthrough moment for me was when a mom, painter, and climber shared: "I am a mother. I never thought I could be outdoors and climb on rocks because you never see mothers travelling alone, leaving their family at home. But I wanted to learn and I don't give much thought to what people think about me," she smiled.
Samsara in Sethan
As the conversations marinated, my process of self-discovery intensified. The struggles of other women were completely relatable as if they were my own. It felt like we were of one mind, each with similar reticence. Our doubts and fears were getting wiped one at a time.
At the end of the event, when it was time to see the fellow members off, I was in awe of our feminine accord and support for each other. And I felt empowered by the powerful mentors. I realized how much climbing has made me discover myself, and now by spreading the word of CLAW I hope I can empower other women too.