Chasing a Dream: Lessons Learned From a First Year Guiding
After a year of guiding, my love for the mountains hasn't wavered, but the reality of making a career in them has made me question if it's really the right path for me.
I distinctly remember the moment I fell in love with mountaineering.
Wind was lashing my face like bone-chilling cracks of a whip. I felt my scarf full of frozen snot tickle my upper lip. I ceaselessly wiggled my fingers and toes to keep the blood circulating.
As we crested the last glaciated dome to reach the oxygen-deprived summit of Cotopaxi, the night's stars faded into a morning sunrise over the infinite horizon, a totally new perspective that one can only experience from almost 20,000'. Aha!
This was the first time in my 19 years that I felt like I was right where I was supposed to be—so much so that my happiness overtook my senses and I forgot about my icicled digits. Tears of joy hung like rime ice on my cheeks.
Four years—and one college degree—later, I've tried to spend as much time as I could in the mountains; for the joy they bring, for the perspective. But one big question has been hanging over me: should I try to make a living in them?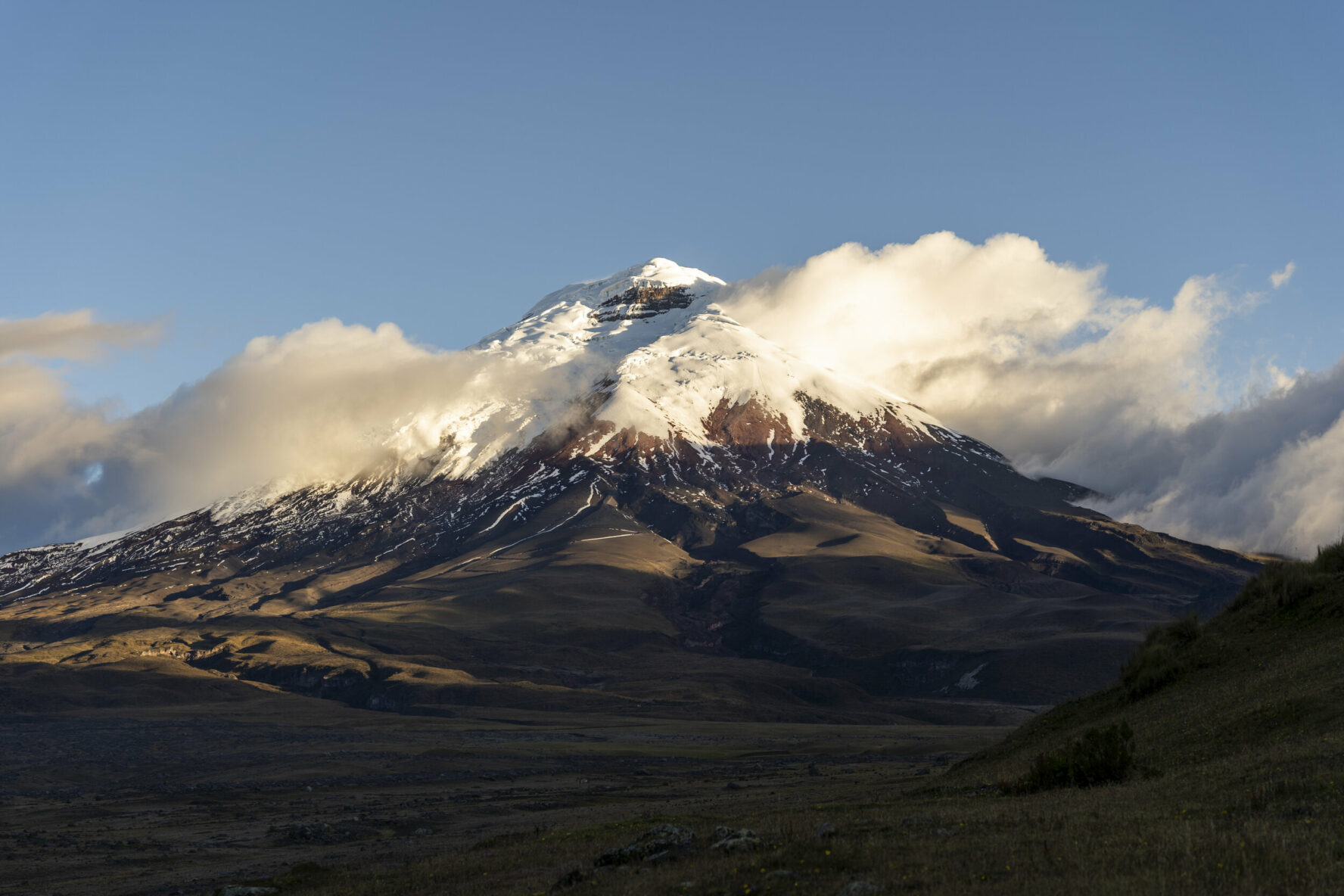 On the Equator
Let me explain how I ended up there.
I am originally from a small town at the foothills of the Appalachian Mountains in Virginia. Growing up I backpacked along the AT and canoed in the freshwater rivers of the east. I only ever saw big snow-capped mountains in The North Face YouTube videos that I would watch while I was supposed to be doing homework.
After graduating high school—due to a lucky chain of events and last-minute life decisions—I moved to Ecuador for my undergraduate degree at the Universidad de San Francisco de Quito. My first-time seeing Cotopaxi, I couldn't understand how people climbed to the top as even from afar the mountain dwarfed the capital city.
Then on the 9th of December 2018, I found myself on the summit of the Volcan Cotopaxi, not realizing that this adventure would change my life forever.
Perspective is Everything
Being in the mountains makes me feel small in the best way possible; the mountains give me perspective in my own life and on the world around me. It reminds me that, in nature, I always have a home to return to—a place to find peace and meaning. These are the sensations that I often seek when I wander into the backcountry and one of the reasons why I'm drawn to mountaineering.
Two years after my first summit of Cotopaxi, I graduated, mid-pandemic, blessed with newfound free time and the desire to spend
as much of it as possible
in the mountains.
I began to nurture the idea of being a mountain guide, which seemed like the most logical way to make money doing what I love. I looked up to (and still do) the mountain guides that surrounded me, and whom I follow on social media, romanticizing the profession reflected in photos, of seemingly perfect lives, endless good vibes, and a carefree way of living. I crave that.
Since then, I have spent a season in the guiding world, which has forced me to question my personal and professional relationship to the outdoors.
Decisions, Decisions, Decisions
I was able to dip my toes in the guiding world without having to fully commit to becoming an American Mountain Guides Association (AMGA) guide, or the equivalent in Ecuador (ASEGUIM).
What intrigued me most about the process in the US is that you can work as an entry-level mountain guide without having taken any AMGA courses. If you have your Wilderness First Responder and Avalanche Course 1 certifications, and sufficient personal experience, you can apply as an alpine guide to mountaineering companies that are unaccredited by the AMGA.
In the US, the majority of opportunities are based in the Pacific Northwest. After some research, I applied to several in Washington—which much like Ecuador, has many glaciated volcanoes—and ultimately landed with Northwest Alpine Guides (NWAG), headquartered about two hours north of Seattle.
Given my experience on Ecuador, I was a perfect fit for Mount Baker (considered
one of the best mountains to get introduced to mountaineering in Washington
, if not the US).
After spending 43 nights in a tent over the summer, 14 successful guided summits and 6 unsuccessful attempts, here are some of the lessons I learned in my first year as a mountain guide. Including whether it's the career for me.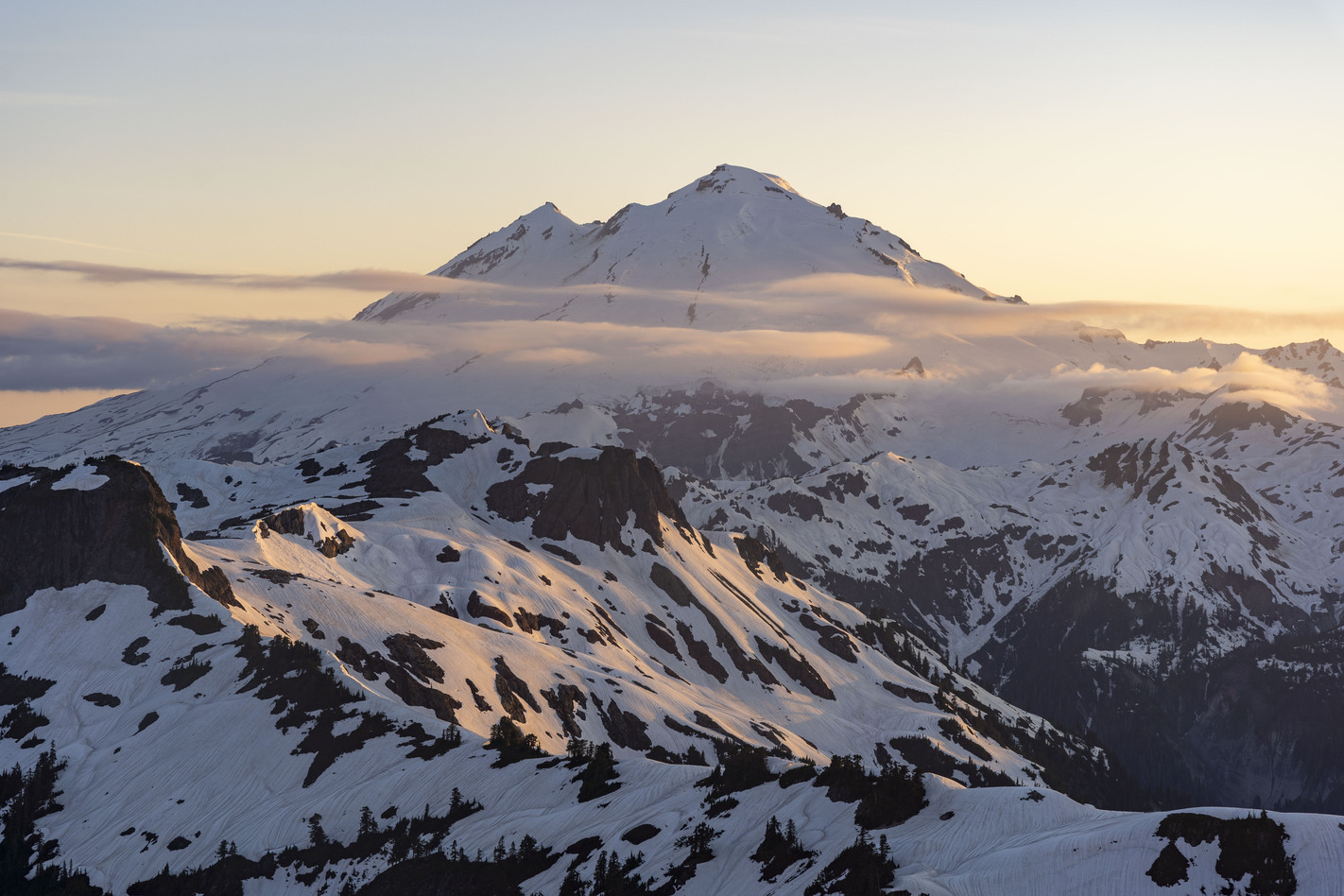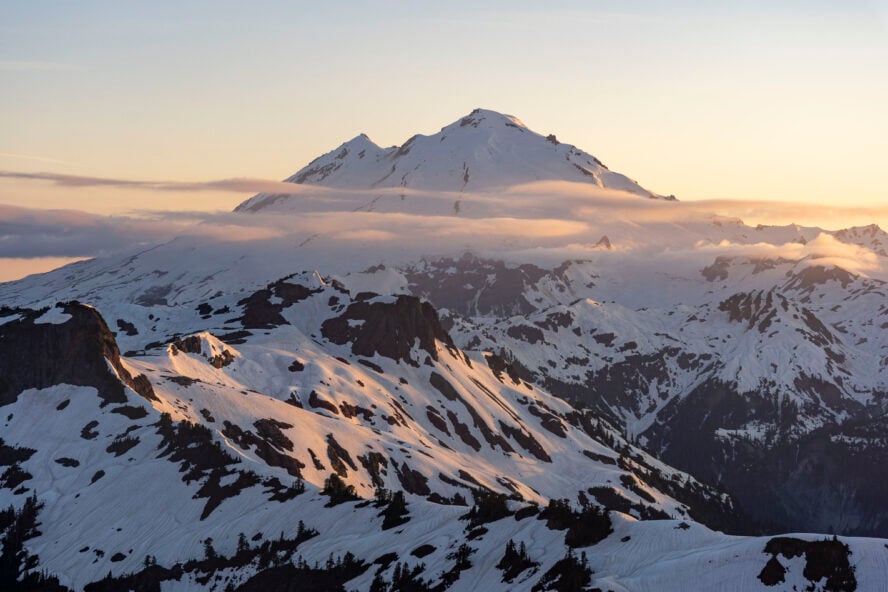 What I Learned in My First Season as a Mountain Guide
We need more women and BIPOC in the outdoor world
I appreciated the laid back, non-
hierarchical
vibe of NWAG, and the fact that out of the 20 employed guides, six of us were women (which is a high percentage compared to the industry). However, being a female alpine guide, you definitely don't ever feel like you are in the majority.
As much as there are awesome females and males in the outdoor industry, there can also be not so awesome males and females. Some of the experiences I've had or heard about demonstrate
the importance of having more diversity in the outdoors
overall (for gender, race, demographics, upbringing, etc.) in order to bring new realities to the industry.
I think women bring an awesome feminine perspective to the guiding world and I truly feel honored to be a small part of this change that is happening, slowly but surely. In my experience, women often bring a more calm presence when guiding, can be more observant of situations, and are excited to meet new people and introduce them to the outdoors.
Seeing people like
Juliana Garcia
, who fought gender norms to become the first female IFMGA Mountain Guide in Latin America, or Norie Kizaki, who showed us
you can be both a mom and mountain guide
, is one of the reasons guiding even crosses my mind in the first place.
Women like these—who have dedicated their lives to breaking trail for others—inspire me to push forward in the guiding world. They are a huge reason for why I do want to be a guide, to be part of the change and positive evolution within the outdoor world.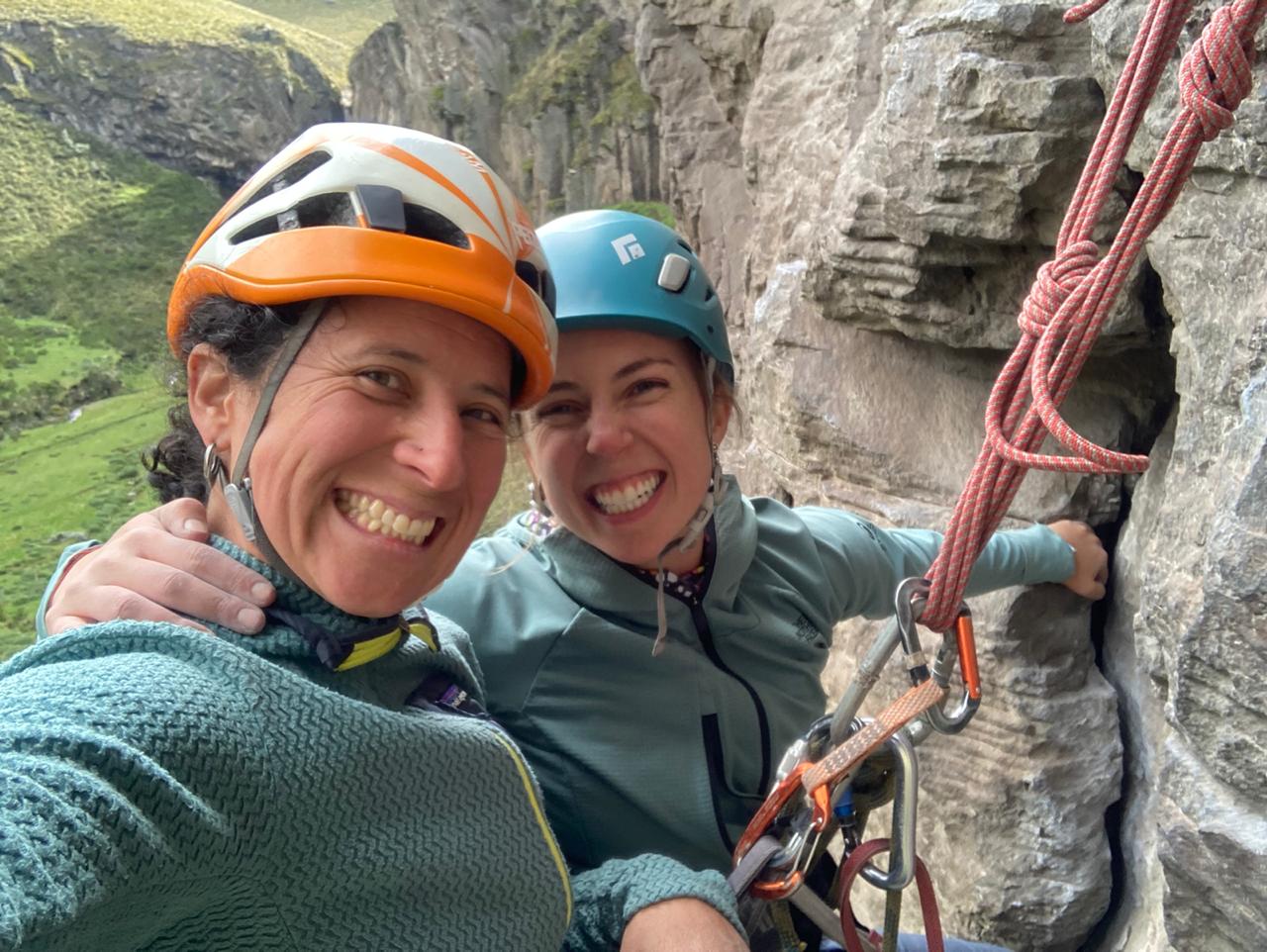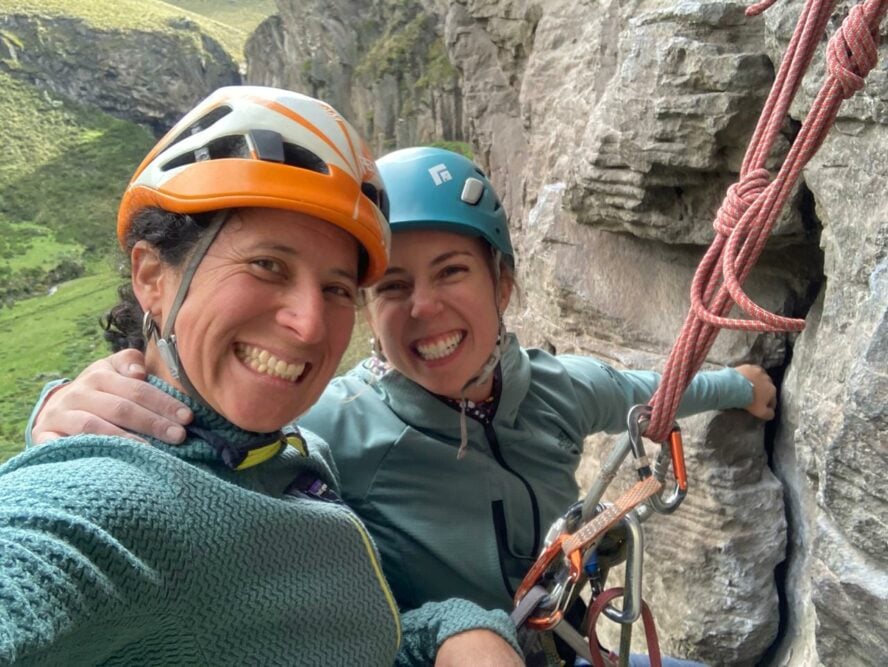 Pay attention to the practical considerations
This summer in the mountains taught me many small lessons too, like the importance of good quality sunscreen and indulging in little luxuries such as face wipes and clean socks. I learned to always eat your best meal first, how to melt snow into 20 liters of water as fast as possible, and that WagBags can be reused many times.
I learned to be empathetic with people at their worst and laugh with them at their best. I learned the importance of rest and the difference a good book can make on a rainy tent day. But most importantly, I learned the value of working as a team and finding perspective even in the hardest moments in the mountains.
Your colleagues can make the experience
From the moment I met my co-guides there was a click: most of us shared an open mindset about life. It was a group of fun, thoughtful and accepting humans and if it wasn't for them my experience would not have been the same. We shared laughs, backpack loads and tents all summer.
One of the things I loved most was listening and working alongside them, understanding each individual style when instructing and guiding, and trying to take away bits and pieces of each person's strengths to better my own skills.
You must depend on your knowledge and resources
I also loved working as a team in the outdoors, learning to be resourceful and innovative when problems arose. In the mountains, there's no Google or Chatbox—you have to come prepared and use what you have.
In today's world, where working from home and spending time online instead of in person has become our new reality, being in the mountains and not having the distractions of technology and the internet is one of the most sacred parts of the job for me. It is one of the last professions that requires you to use the knowledge you have in the moment.
It's about much more than managing the mountains
Once in the field I realized how complex this job really is. It became clear that guiding isn't just hard climbs and good times—most of it is managing people.
I see mountain guiding as a balanced triangle between technical skills, interpersonal skills, and community building. To guide, you need the necessary ability to keep everyone safe, you have to be able to build cohesion among the group, but most importantly you have to be able to relate to people when they are most vulnerable and transmit to them that they can trust you even though they just met you.
Not all good climbers make good guides and vice versa; it's rarer than you think to find someone who excels at both.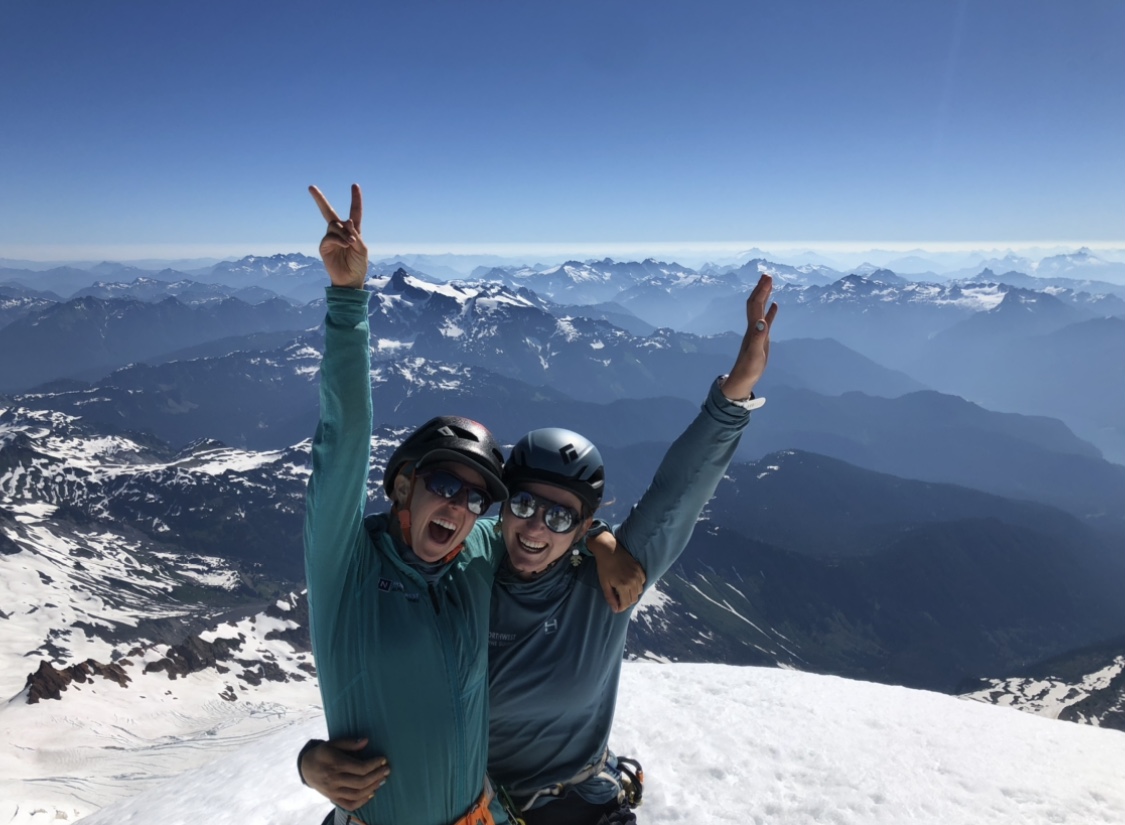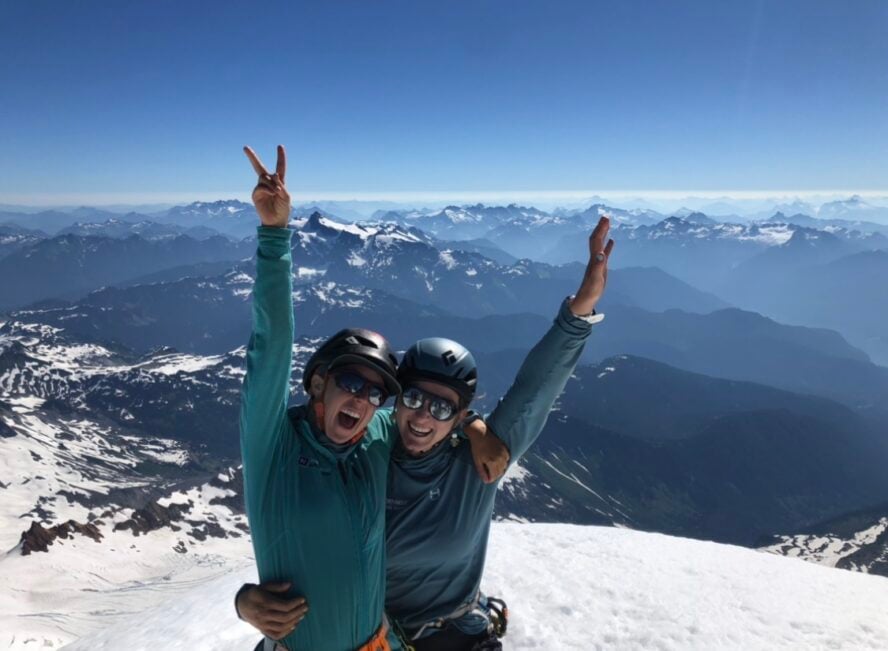 Why I'm Questioning if This "Dream Job" Is for Me
The truth is, even though we have the best "office" in the world and our work is most people's "play," that doesn't excuse us from the realities of the job.
Is this a sustainable path?
Long, physically-and-mentally-demanding days don't make it the most sustainable career. Whether people have to quit someday from burnout, injury, or age, it is a finite position.
Going through a formal training, such as the AMGA, demands time away from those you love and a good chunk of money. Unfortunately, just like any industry there is sexism, wage gaps and burnout which are often masked by the fact that guides have a "dream job."
Guiding is definitely an alternative way to make a living. I like that in some ways we are questioning the system and the structure of society. But at what personal cost? I have met many guides that love the job for the seasonal work, getting to travel, and meeting new people but I have also met guides who end up lonely, without money and unhappy.
Is it a cultural fit?
It does often feel like a scary and intimidating culture to sometimes be a part of. Not just because I am a woman (I feel men often share the same feeling) but the culture often has a hard-o mentality and feels at times full speed ahead without time to slow down and take it all in.
I feel like many people often think they must prove that they belong there, and the people with the biggest ascents or most summits are often the shining stars of not just the guiding world but also in the outdoor world in general.
Mountaineering for me, is more of a spiritual experience and a place to understand yourself and the immense planet around you. I got the feeling that many of my fellow guides felt the same way, however this part of being in the mountains was hardly ever discussed among guides and clients. The topics often talked about were focused on measurable accomplishments, seeing the mountains as a place to keep track of summits reached, times on their watch or vertical feet climbed.
A School of Life
The way you live in the mountains teaches you how to live life away from the mountains; mountaineering is a philosophy of life.
The emphasis should be placed on experiences, learning about the flora and fauna of the area and its history to hopefully create more conscious citizens and guides that are focused on caring for the mountains—not just getting to a summit.
I believe that we can't fully conserve or care for places if we don't know them. Guiding is a way to give people opportunities to interact with beautiful and important ecosystems.
It's easy to get wrapped up in the world of times, ticks, and number of summits (it still happens to me), but as a guide
I don't want people to walk away with the impression that making it to the summit made their trip successful or not. I don't want to feed people's ego:
I want to feed people's interest and care for our mountains and natural places.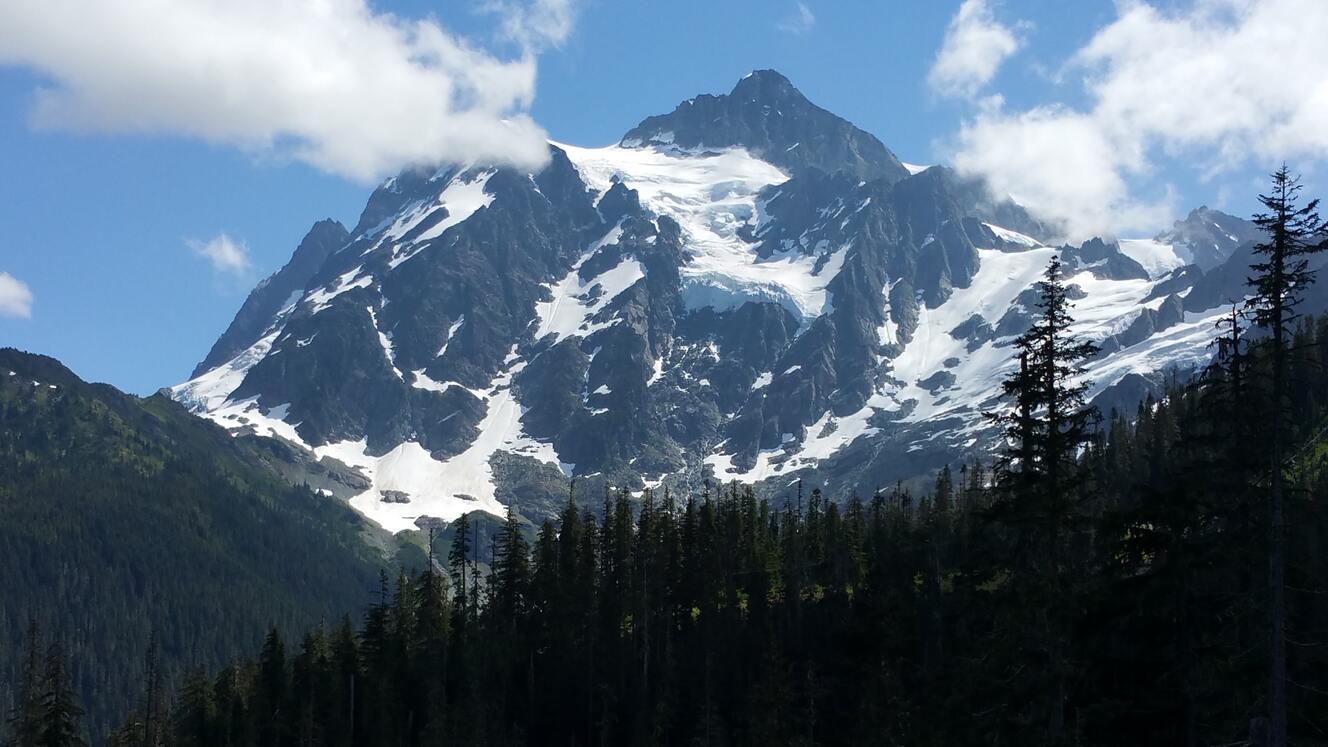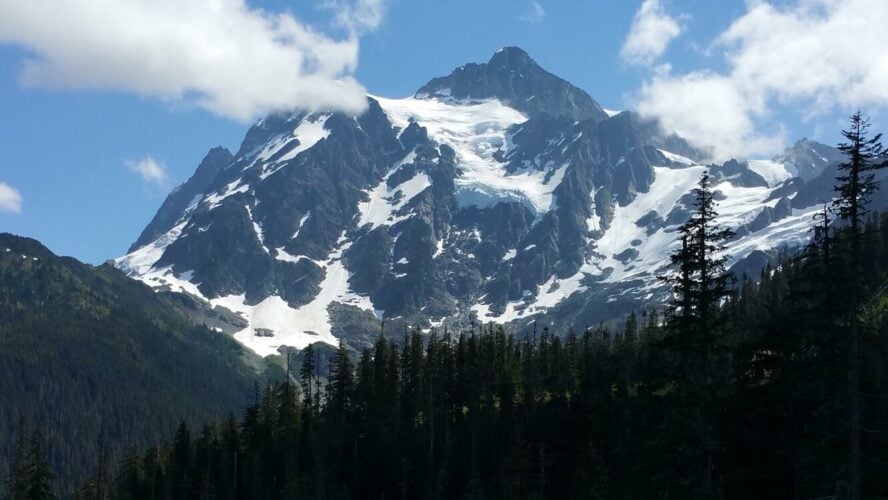 I See a Path Forward in Guiding (I Think)
Guiding can be life-changing.
It can be a way to plant a seed in people's minds, to give them an experience they couldn't imagine having and hopefully lead them to care more for natural places. By being a guide, I can hopefully help other women see that the outdoors is a place for them as well, that you don't have to have a certain personality or look to be a successful mountaineer. Saying all that, I also know that there are many other ways to interact with nature and community.
I think I want to be a guide, I just want to make sure I'm doing it for the right reasons.