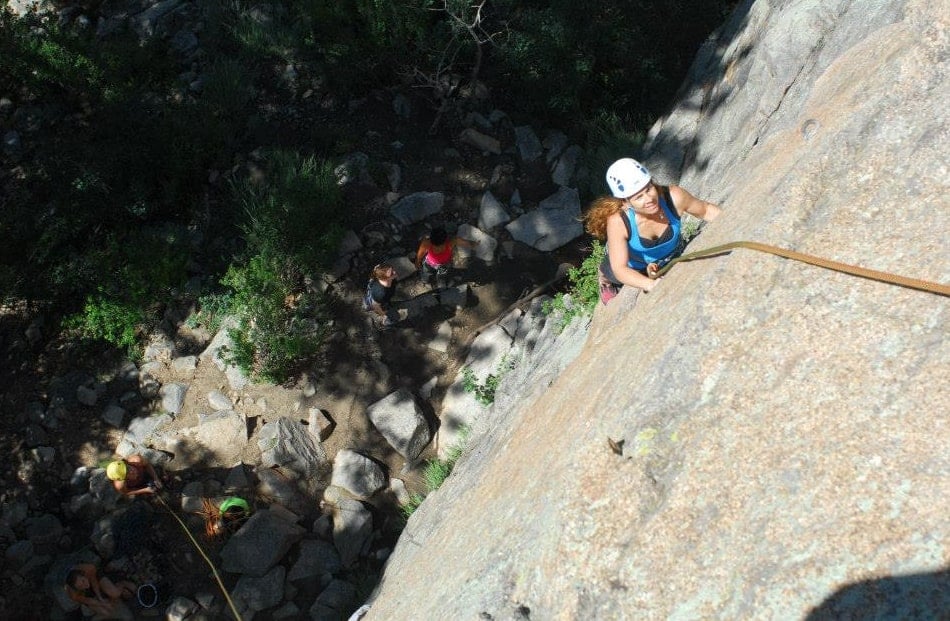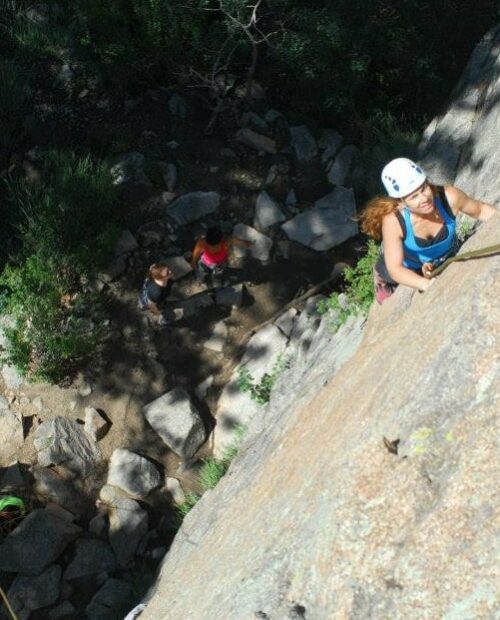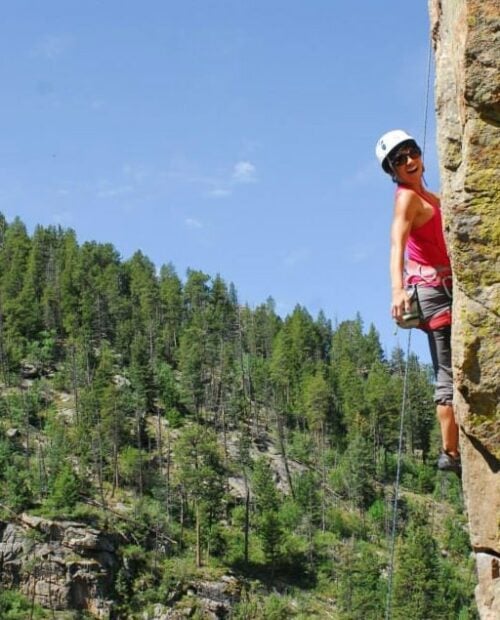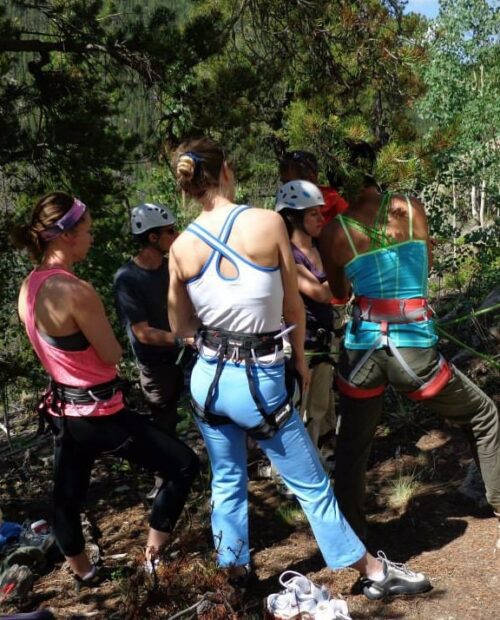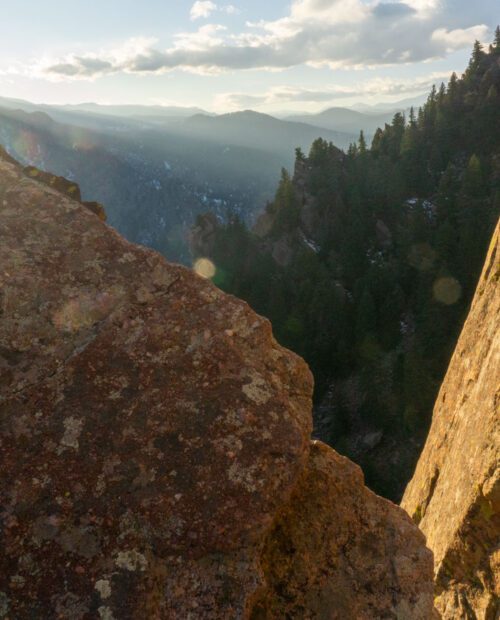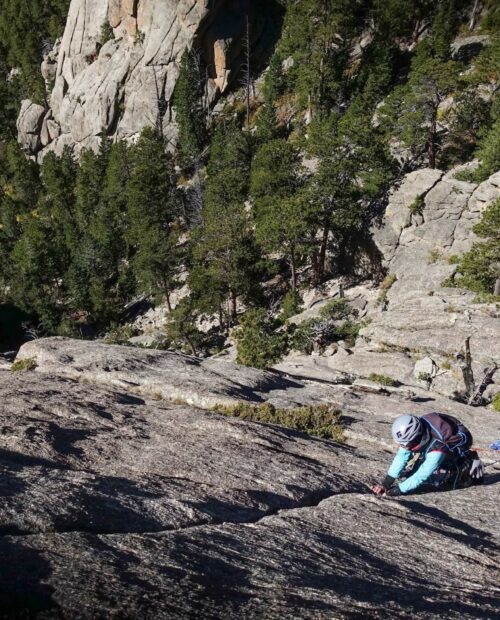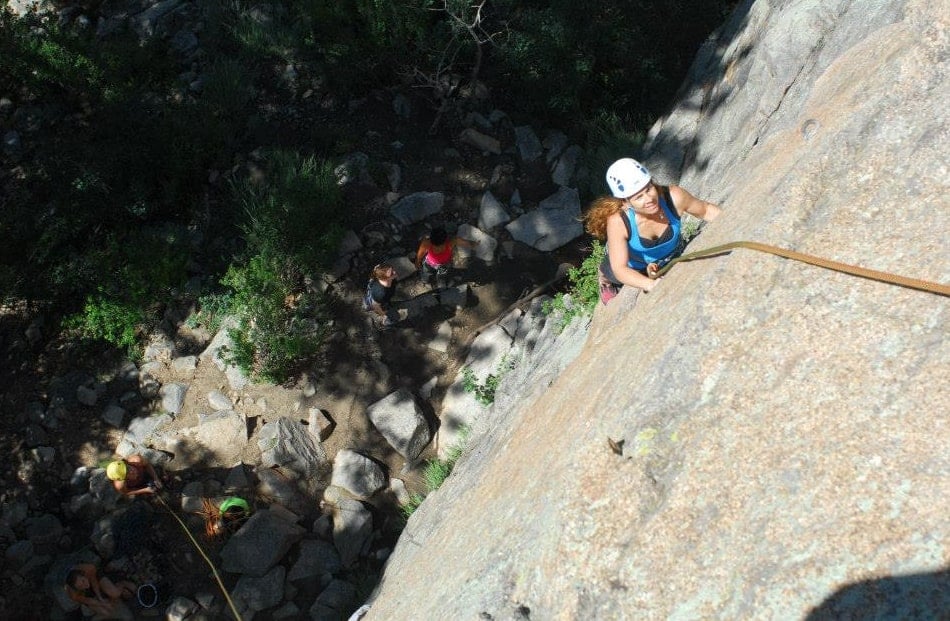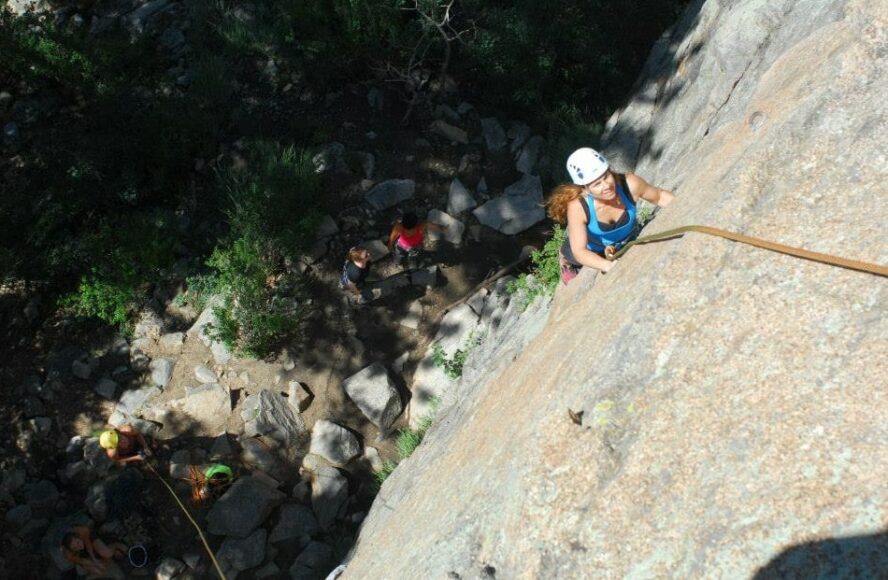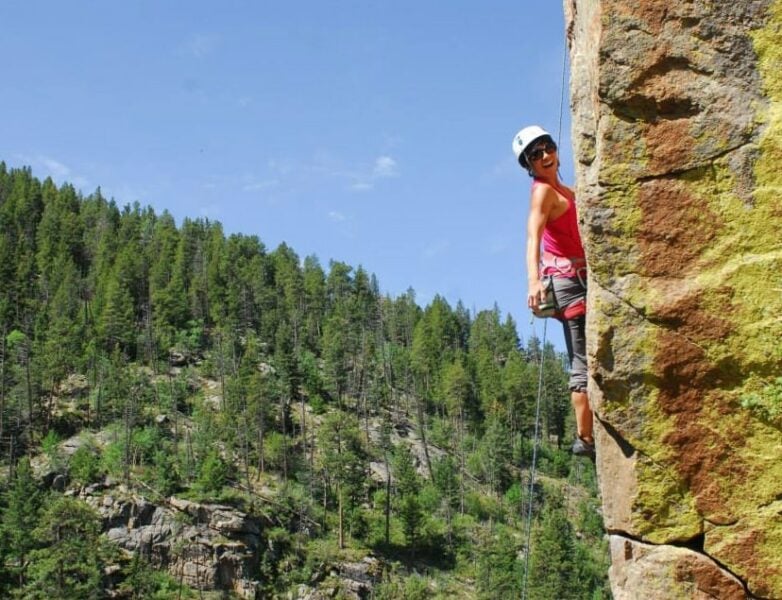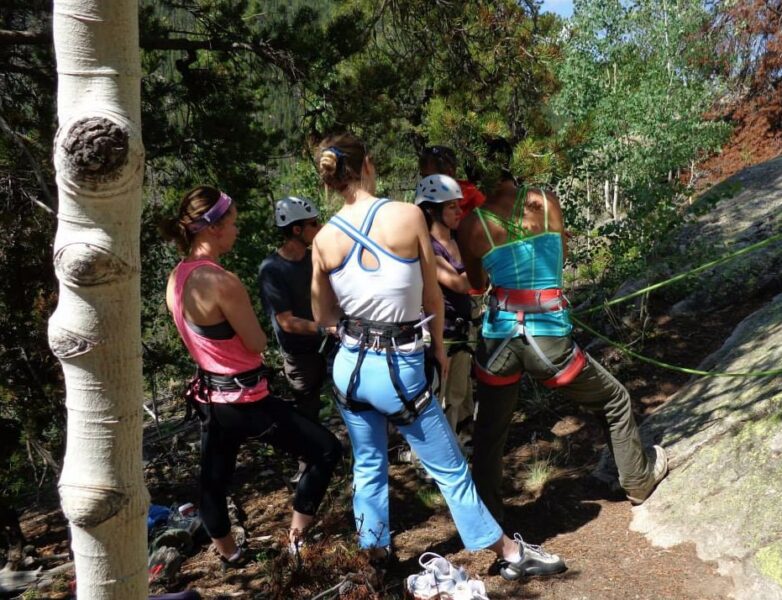 ‌Women's Weekend Climbing Camp in Colorado
5.00

()
Brush up on your skills and learn new techniques from some of the most prominent AMGA-certified female rock climbers around at this weekend climbing camp in Colorado. Learn new moves, challenge yourself, and make life-long memories with other female rock-climbing enthusiasts! Get inspired by the best ladies in the business, and work on your abilities in Colorado's Front Range venues, such as Eldorado Canyon, Boulder Canyon, the Flatirons, and Lumpy Ridge near Estes Park. You'll get to climb on the finest sandstone of the renowned "Eldo" and, as a result, walk away a more confident and skilled climber—all while taking in Colorado's expansive vistas.
Take a break from the gym and transition to outdoor climbing

The large number of routes offer a plethora of learning opportunities

Build community with fellow female rock climbing enthusiasts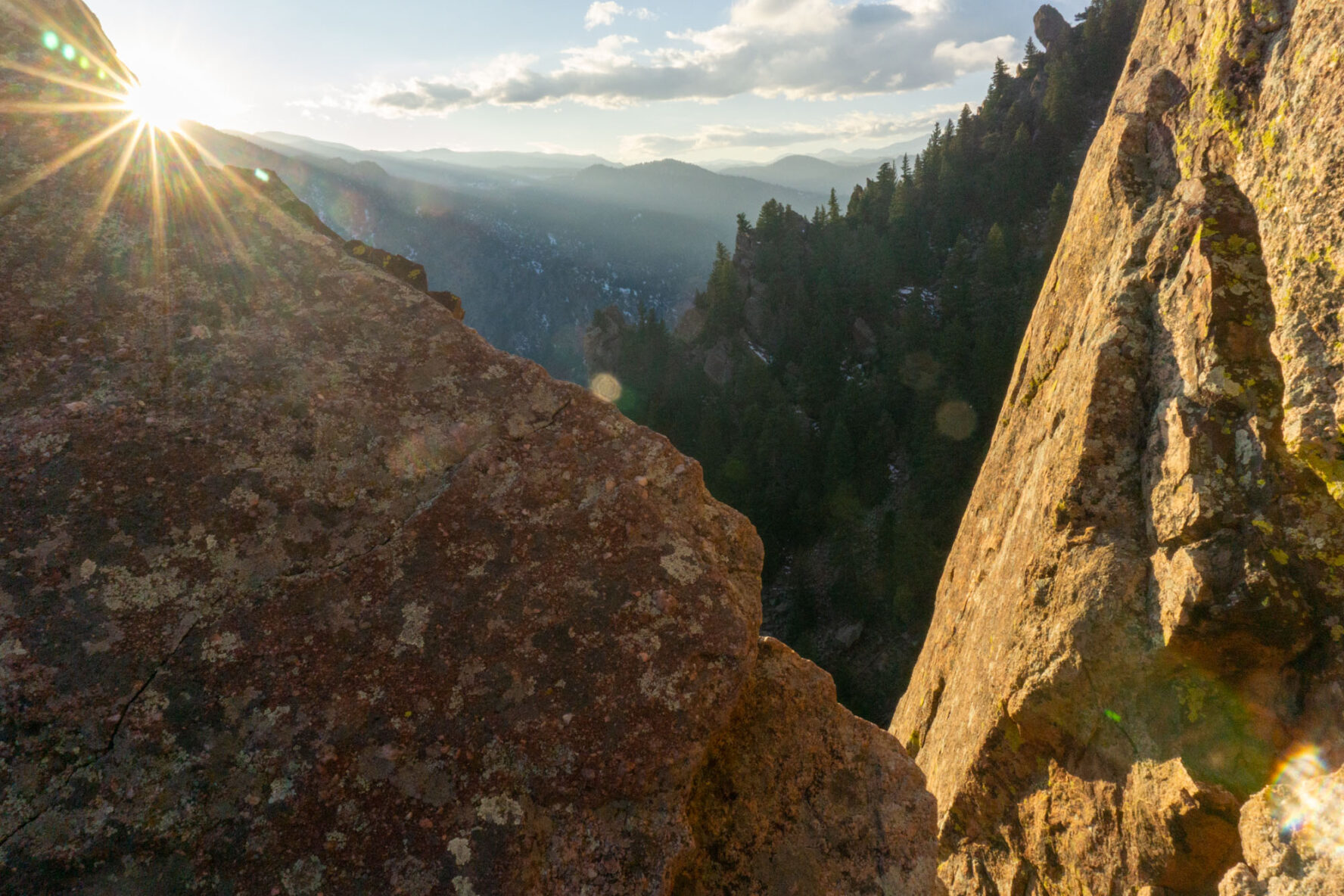 Early Bird: Gym to Crag Weekend Climbing Camp 2024
Level up from gym to the great outdoors with professional female instructors during this two-day camp in Colorado. Spend your first day reviewing basic skills in Boulder Canyon and learn and improve your techniques to protect yourself. On your second day, continue your adventure in the stunning Eldorado Canyon. Bond with other strong-minded women while experiencing the best climbing Colorado has to offer!
Day 1: Review your skills

Kick off the day by climbing on the smooth granite of Boulder Canyon, while reviewing and brushing up on your skills from the gym. Go over basic climbing skills with an emphasis on application in the outdoors. The day will be spent going over the nuances of climbing and the skills to protect yourself on natural stone and in the elements.

Day 2: Refining skills

Cement the techniques learned the day before under the guidance of professionals. At the end of the day, you should be able to execute thorough safety checks, belay with multiple devices, tie in, rappel, and have an understanding of climbing movement as it relates to outdoor climbing. You'll get a clear picture of how to move forward towards your goals safely.

Learning outcomes:

On your rock climbing adventure in Colorado, you'll take a break from the gym and transition your climbing skills outside. Over two days, you'll cover the following:

Review of knots and belaying
Basic safety guidelines for outdoor climbing: closing the system, ground anchors, rock fall, etc.
Climbing movement development
Rappelling
Overview of trad gear placements and anchors
Leave No Trace in rock climbing
Early Bird: Multi-Pitch Weekend Climbing Camp 2024
If you have some climbing experience and wish to try your hand at multi-pitch climbing, head out for the weekend and have fun with your all-women group! Get introduced to multi-pitch climbing and descent techniques in one of the best rock-climbing destinations—Boulder Canyon, Colorado. On the second day, head up to the Lumpy Ridge and tackle another challenging route to test and upgrade your skills.
Day 1: Learn new techniques

Start off this adventure in Boulder Canyon by establishing a baseline for individual goals and getting to know your team. Brush up on your basic skills through a combination of ground schools, mock scenarios in vertical terrain, and plenty of time on real multi-pitch climbs.

Day 2: Climb and practice new skills

Today you'll head up to Lumpy Ridge where more challenging routes await. Cement the techniques learned the day before under the guidance of professionals and get a clear picture of how to move forward towards your goals safely!

Learning outcomes:

Over the course of the weekend, this multi-pitch camp will cover the following:

Basic safety guidelines
Crack and outdoor climbing techniques
Gear placement and removal
Anchors
Direct anchor belay
Multi-pitch belay management
Rappelling
Leave No Trace in rock climbing
Get free trip brochure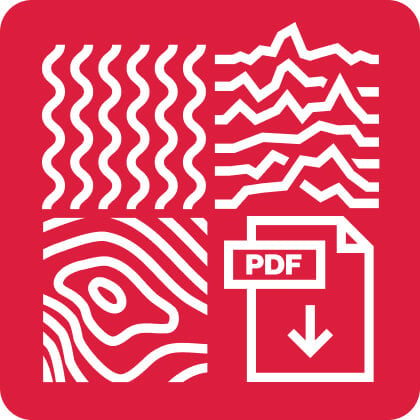 The brochure contains:
Adventure and location overview, itinerary, available dates, what's included, how to prepare, and much more.
Brochure sent, check your inbox
Talk with us
and let one of our adventure experts help you plan your perfect adventure.
Jess is excited to be a part of Jackson Hole Mountain Guides and share her love for all things rock climbing with others ranging from helping new climbers to feel comfortable on the rock to working with more experienced climbers to expand their skill sets and tackle some more demanding objectives. She's got a rich background in outdoor education since she has led rock climbing trips, coached climbing teams, and taught adaptive skiing.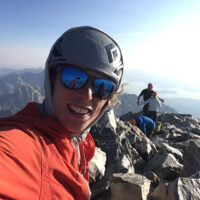 Izzy Lazarus
Alpine Guide Course, AMGA Assistant Rock Guide, Ski Guide Course, AMGA...
Alpine Guide Course, AMGA Assistant Rock Guide, Ski Guide Course, AMGA...
Originally from NYC, but I've made the mountains my home. I spend my year throughout the US and South America guiding and instructing eveything from single pitch rock climbs to high altitude glaciated peaks. My passions in life are meeting new people and being in the mountains, so yes, I love my job. I am in the Tetons for the winter and summer season. I spend the fall rock guiding in Moab and Red Rocks but am flexible. In the springtime I will be in the Cascades. My goal is to meet your goals and to make climbing and skiing in the mountains as fun as possible. I believe in education, compassion and keeping the day lighthearted.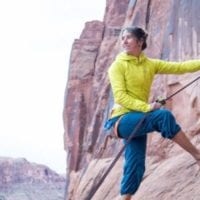 Heidi Wirtz
AMGA Certified Rock Guide, Wilderness First Responder
AMGA Certified Rock Guide, Wilderness First Responder
Heidi is a climber, yogi and philanthropist at heart. She is one of the country's few prominent female adventure climbers, climbing for over twenty years, and letting her passion for adventure and exploration lead her to exotic and remote places around the world. In the US, she is known as Heidi Almighty for her bold and technical climbing as well as speed ascents in Yosemite Valley.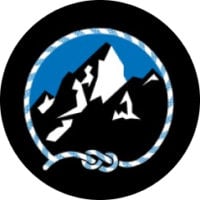 The Mountain Guides have been leading mountain adventurers in the Western US since 1968. With some of the most experienced mountain guides in the country, TMG leads hundreds of people every year in the mountain ranges of Wyoming and Montana, the canyons and towers of Utah, on Cody's South Fork ice falls, the cliffs and crags of Boulder, Colorado, in Red Rock, Nevada, and City of Rocks, Idaho.
Heidi was very experienced and positive, and very inspiring! So great to get a guide who lets you grow at your pace. Fun and informative. Stunning climbs, I grew a TON as a climber in my skills and confidence.
Jeannie Oestreicher
(source: The Mountain Guides' website)
The experience was beautiful, challenging, and memorable. Our guide was polite and accommodating, pushing me when I seemed to need it, lending an extra hand when required.
Nora Stowell
(source: The Mountain Guides' website)
They say it is all about the journey and not the summit and I learned that first hand with JHMG! I eagerly signed up for this trip with some of my best friends from college. We were excited to do something different, challenging and in the great outdoors after a long emotional year of losses, illness and setbacks. This experience helped put life in perspective. There was nothing to think about but our trust in each other and the rock ahead of us. Our bond just got tighter by sharing this experience together. It was JHMG that made it all possible by making the trip preparation easy, the training manageable, the logistics organized, the experience fun and most importantly offering constant words of encouragement, safety and support along the way to instill confidence in all of us that it IS about the journey but in our quest for the summit!
Rachel Soeken
(source: The Mountain Guides' website)
We love JHMG! We try and go once a year to climb with them and it is always a highlight of our year! It's relaxing, fun, challenging and exciting! Thanks for a great trip!
Things to know
57hours is committed to providing safe outdoor adventure experiences. We require all guides using our platform to have a COVID-19 safety plan and to make the details of that plan accessible to travelers. In most cases, group sizes will be reduced, guides will avoid overcrowded locations, and other safety measures will be met depending on the location and activity.

We also expect clients to respect local regulations and take measures to protect themselves, guides and the communities they're traveling to. For more information on COVID-19 measures in Colorado, please refer to Colorado's COVID-19 Travel Guidelines and Centers for Disease Control and Prevention.

Please contact us if you have any questions or require further information. We are happy to provide you with the most up-to-date information!

What you get on this adventure:

An all-women team of AMGA-certified Rock Guides
Two full days of rock climbing
All technical climbing gear

What's not included:

Transportation
Accommodations
Meals and snacks
Personal equipment

In order to participate in these guided rock climbing adventures in Colorado, you need a good level of fitness and stamina to access the climbs and climb them. The approach is approximately 5-30 minutes on uneven terrain.
Rock climbing is all about using good movement technique rather than muscling up a cliff using brute strength. To ensure you have a fun day, your guide will choose routes that best suit your skill and fitness level.

These two-day camps are for beginner to intermediate climbers looking to develop existing skills and build community with other like-minded women. Participants will be split into groups depending on experience level.

Colorado crags have plenty of options for beginner climbers. Whether you've never climbed before or are transitioning from the gym to outdoor climbing, your guide will customize the day to suit your skill level and objectives. With a guide by your side, you'll learn something new, stay safe on the rocks, and most importantly, have fun!

For intermediate climbers, Colorado has loads of routes to spend the day on. Your guide will discuss your objectives as a group, and in two days, you'll progress your multi-pitch skills with female AMGA-certified guides. Let your guides plan the weekend so you can focus on developing your skills and bond with other female participants while climbing the classic routes or best hidden gems the area has to offer.

All technical climbing equipment will be provided by your guiding service. However, if you have your own gear, feel free to bring it. You'll need:

Helmet
Harness with a locking carabiner, belay/rappel devices
Crampon
Ropes
Climbing hardware (quickdraws, cam devices, stoppers, etc.)

Here's a list of the equipment we suggest you bring:

Sticky rubber approach shoes (can be rented from your guiding service)
Rock shoes (can be rented from your guiding service)
Mountain boots (can be rented from your guiding service)
Synthetic/wool long underwear top
Synthetic/wool sun hoody
Synthetic t-shirt
Lightweight fleece or synthetic insulating jacket
Fleece or pile soft shell
Waterproof and breathable rain jacket with a hood
Down jacket
Medium weight synthetic/wool long underwear bottom
Hiking shorts
Synthetic climbing pants
Rain pants
Light- to medium weight warm hat (sleek enough to be worn under a helmet)
One light- to medium weight synthetic or fleece pair of gloves
Backpack large enough to carry all the items listed (around a 30L bag)
Water bottle (2-3 L) or water hydration system
Sun hat or visor
Lunch, snacks and food you can eat on-the-go
Toiletries (sunscreen, lip balm, insect repellent, bug spray, toilet paper, extra pair of contact lenses, etc.)
Headlamp with fresh batteries
First aid kit (blister care, analgesic, etc.)
Sunglasses
Trekking poles — optional
Camera — optional

Dress comfortably and for the weather in clothes you can move in. We suggest bringing clothing appropriate for the season. Layers are best and don't wear jeans.

Group sizes and prices:

The max. guest to guide ratio for the Gym To Crag adventure is 4:1. The maximum number of participants is 8.
The max. guest to guide ratio for the Multi-Pitch adventure is 1:1. The maximum number of participants is 3.
Cost is per person and it doesn't decrease as the group grows.

Climbing days in Colorado can be arranged for bigger groups. Contact us prior to booking.

Min. age requirements:

If you are older than 18, you're good to go.
Minors younger than 18 may be permitted to climb on a case-by-case basis, but must be in the presence of a parent or legal guardian.

If your group has climbers under the age of 18, contact us prior to booking to make arrangements.

To get to Colorado Crags, most people fly into Denver International Airport, about an hour away from the rock climbing locations. From there, you can rent a car or take a taxi to your accommodation. Both rock climbing locations are positioned just outside of Boulder.

Once you and your guide agree on the details of your itinerary, your guide will suggest the best place to meet, whether that's at the guide shop or a predetermined location. The guide will choose the appropriate terrain dependent on conditions and the ability of the group.
Get free trip brochure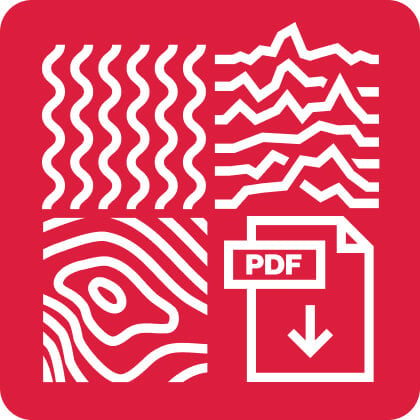 Adventure and location overview, itinerary, available dates, what's included and much more.
Brochure sent, check your inbox
Talk with us
and let one of our adventure experts help you plan your perfect adventure.
Other things to do in The Flatirons/Boulder Canyon