Why The Dolomites Should Top Your Climbing Bucket List
Vegas, Yosemite, Sierra Eastside, Rodellar — people might argue over their favorite venue, but in my opinion, you can't beat rock climbing in the Dolomites.
With some of the most picturesque scenery the world has to offer — from the pinnacles, spires, looming towers and limestone walls that define the area — there is no shortage of great climbing in the Dolomites. Whether you're just starting or a seasoned climber looking for your next big challenge, there's something for everyone in this spectacular part of the Italian Alps. Although I've only scratched the surface here, I love everything about the area, and the climbing, the scenery, the food, and the adventure of it all has me itching to get back to these mountains.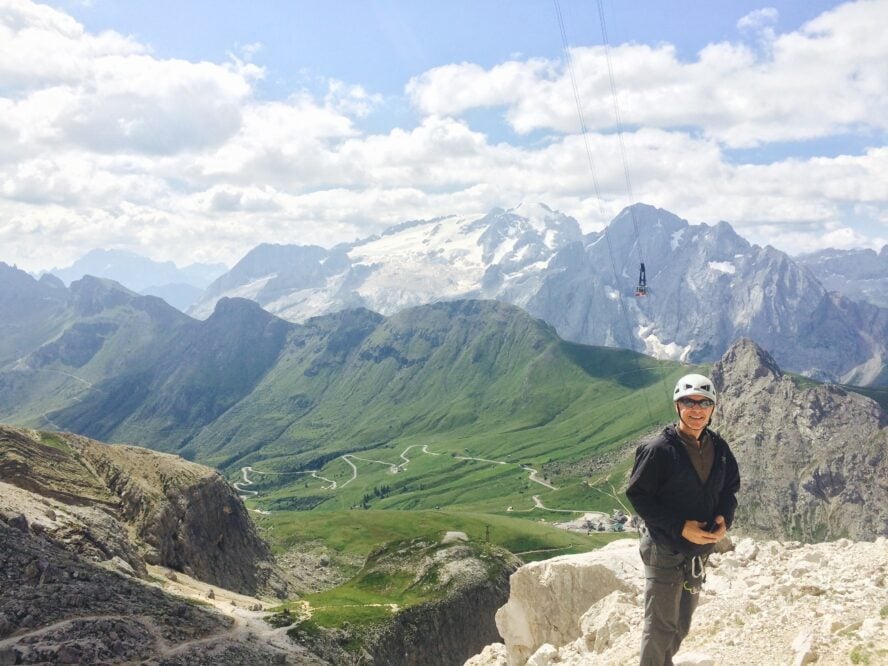 Pros and Cons of Climbing the Dolomites
Epic scenery and beautiful mountains
Every kind of climbing available — multi-pitch, trad, sport
Italian food, wine, coffee, and culture
Trams and chairlifts for getting around
Potentially crowded at certain times
Some classic routes are polished
Difficult public transportation
If limestone's not your thing, you're outta luck!
What are the Dolomites famous for?
The Dolomites lay in Italy's northeast corner, against Austria, and there's a reason UNESCO made the area an official World Heritage site. The scenery is one of a kind. The variety, color and formation types found within these mountains are like none other on the planet. Skiing in the winters, and climbing, biking, and hiking from late spring through early autumn are just some of the activities that these mountains afford. Many people make the trek here to climb the via ferrata — protected climbing paths that run through the minefields created during the First World War.
"From the airport, you can be on rocks in a matter of a few hours, and that's with a double espresso fuel up in Cortina."
As anyone who's been hiking in the Dolomites could tell you, much of the allure comes from the intersection of cultures. South Tyrol, Ladin, and Italian communities all crash into each other here, and despite violent and sometimes contentious pasts, everybody gets along pretty well now. You might see a kid exiting a church service dressed in traditional Sudtirol clothing, while purely Italian gents sit across the street arguing over the latest soccer match.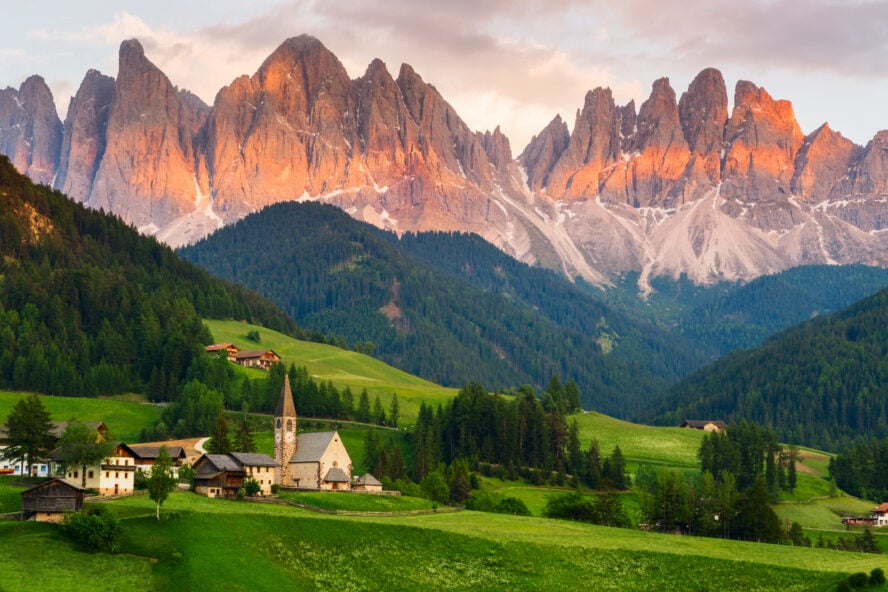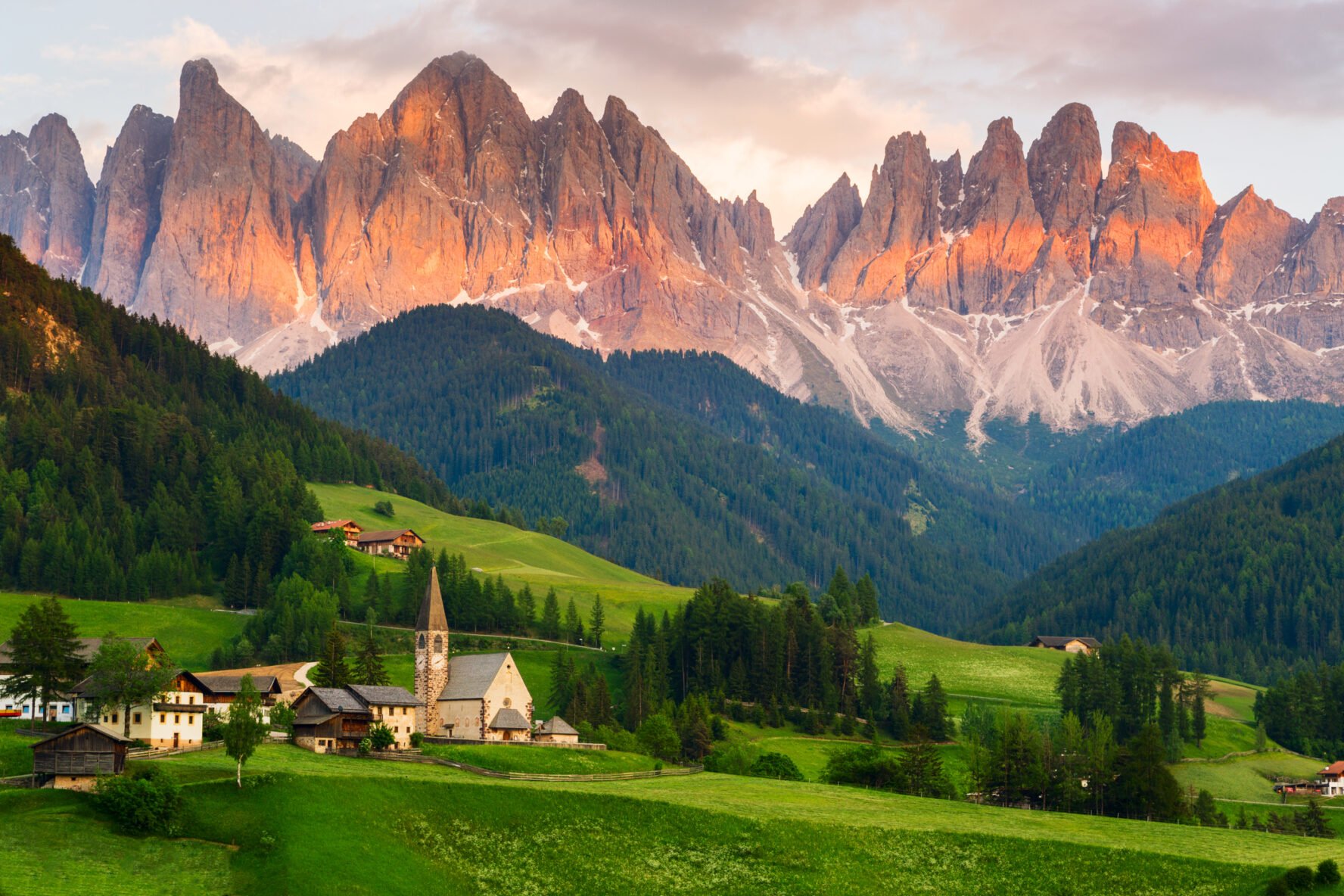 The Best Dolomites Climbing Routes
Forget me listing classics. The list would crash your computer and half the fun is finding your own favorites. Seriously, I'm not being lazy and shirking work here. The Dolomites offer some of the best rock climbing in the world, from cutting-edge sport climbs that evoke the rock climbing in Kalymnos to old-school horror fests to cruiser classics. But, since you're probably looking for me to list at least a few spots to get you started, here are some of my favorites worth checking out:
1. Piz Pordoi
Looking for twenty-plus pitches of 5.7? Check. That'd be the Pordoi. The Fedele Route with the Dibona (easier at 5.6 with pitches of low-fifth) is one of your best bets in this area. This route is cruisy, with tons of fixed gear, on what feels like an alpine big wall — it's unbelievably amenable climbing. Play your descent right and you can hit the tram, sundeck, and a pizza before heading down. There's been rockfall in recent years, so check with the guide's office in Cortina before jumping on.
2. Get spooked on Tempi Moderni
Searching for runout test-pieces? No sweat. Take a look at Heinz Mariacher's Tempi Moderni on the south face of the Marmolada. One of the most famous climbs in the Dolomites (and maybe one of the hardest) — with 28 pitches over the nearly 900 meter climb — this route is committing and spooky (even I'm scared of it!).
3. More great climbing in the Dolomites
Mariakante on the southside of Sass Pordoi is awesome and cruisy, with fixed anchors, and you end at the sundeck. Ten minutes later and you're eating a pizza!
Epically scenic, cragging at Cinque Torri (Five Towers) offers some hard routes as well as some easy routes, making it good for both advanced and beginner climbers. And, you're 150 meters from the Rifugio Scoiattoli, so when you're done for the day, you can stop in for homemade pasta and tiramisu!
With a longer approach and fewer climbers, the Andrich route on the Torre Venezia , is a great spot to crack climbing in the Dolomites.
4. Challenge yourself on this classic Dolomites route
And if you're willing to tackle one of the legends, then head to the north face of the Cima Grande, in the Tre Cime di Lavaredo (Italian for "three peaks of Lavaredo"). Put up by famous Dolomites climber, Emilio Comici, along with Giuseppe and Angelo Dimai in 1933, the Comici-Dimai Route attacks the north wall of the Cima Grande in 17 pitches at a relatively attainable grade of 5.10+ (VII+). Early start, expert route finding skills, and superior efficiency — you're up to it, right?
"My recommendation is to pick one or two spots and focus. If you try to hit everything, you're going to pass the week in the car."
5. The Dolomites via ferrata
In the Dolomites dialect, "via ferrata" means "iron path," referring to the iron cables, steps and ladders that make travel through these otherwise impenetrable mountains possible. These original iron way routes helped soldiers cross rock formations during World War I, when Italy fought against the Austro-Hungarian empire in the mountains. My grandfather fought there, during the infamous battles on the Isonzo River and the epic Battle of the Piave, when Austria lost the war.
The remnants of those routes exist today, safely managed by guides and offering awesome, vertical hiking opportunities for a rain or rest day, or for non-climbers. The ferratas range from little more than hiking to full-on adventure-fests on some wickedly exposed terrain. Plan on doing at least one, just for the experience. James Rushforth's guidebook, Via Ferretas of the Italian Dolomites Vol I, has a good smattering of options.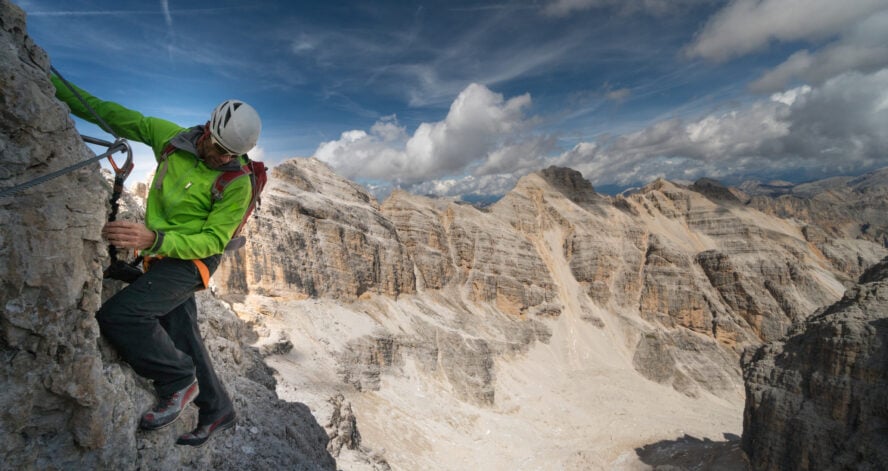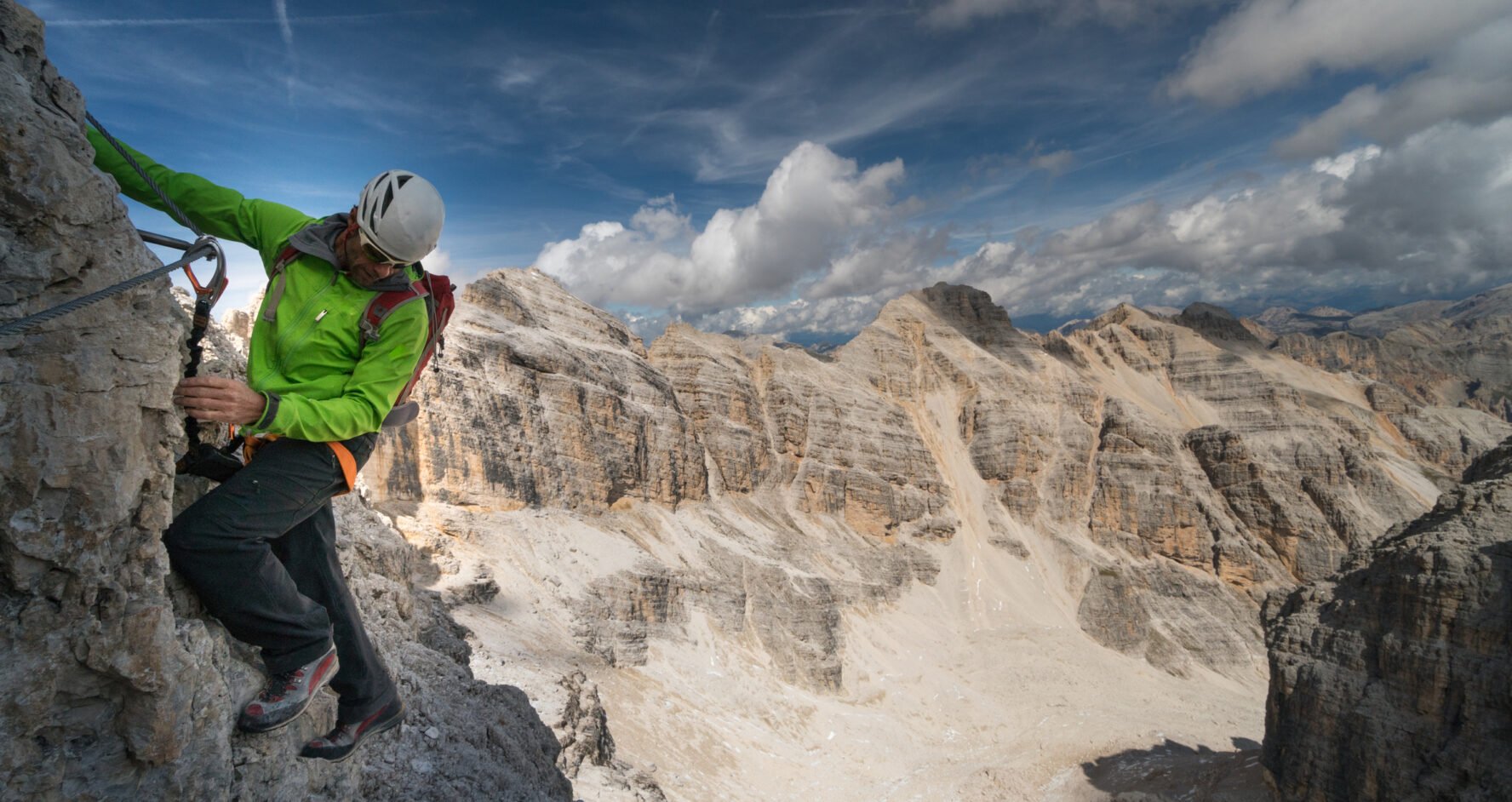 Need-to-Know Info for Visiting the Dolomites
If you're planning a climbing trip to Italy, here's a few things you need to know about the Dolomites and the surrounding area:
Arriving in the Dolomites
The easiest airports to access the towering limestone towers are Innsbruck or Venice, though Milan and Munich are workable, too. For US climbers, a six-hour drive doesn't disqualify a crag, so keep the Dolomites in mind if you find yourself in Chamonix, almost anywhere in Switzerland, or in Austria.
Driving from Innsbruck or Venice makes the easiest approach, if you're flying in. Rent a car, pay attention in the Italian cities (survival driving!) and then relax once you're in the mountains. Buses will get you into the bigger towns in the Dolomites, but once there the services are limited.
Public transport isn't ideal in the Dolomites
Consider renting a car. As much as I love keeping the carbon footprint low, the Dolomites comprises hundreds of small valleys and villages, with limited bus service between them. You can arrive easily via train or bus (from Innsbruck, Venice, Verona, or beyond), but once in the mountains, it becomes harder to get around. Especially with alpine starts and late descents, a car makes life easier. Consider offsetting your travel with a service like Terrapass.com.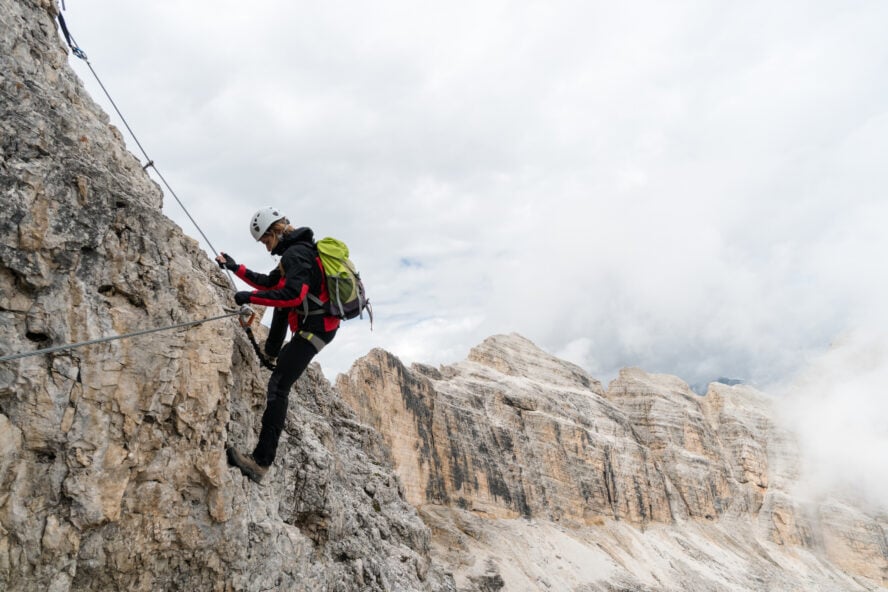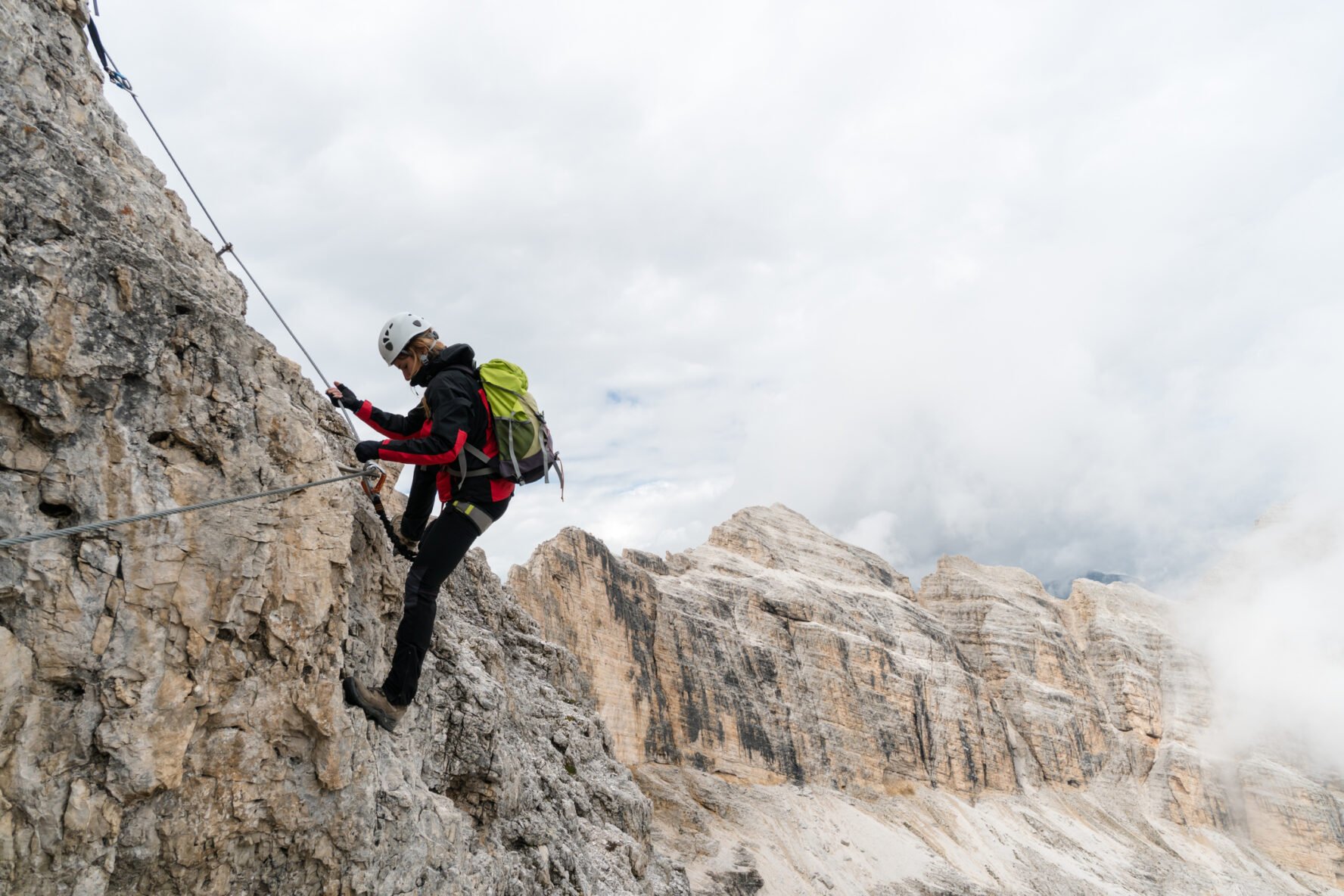 When should you visit the Dolomites?
The climbing season in the Dolomites is generally June to mid-October. I say to friends all the time, if I could pass a month every summer in the Dolomites, I would. If the weather and your ropemate cooperate, then make a week or two of it and commit to the goodness around Cortina, Bolzano, and Corvara.
Dolomites weather
Being on "the sunny side" of the Alps, weather in the Dolomites is typically better than what you'll find climbing Matterhorn, for example. The Dolomites sit a bit lower than the western Alps you'll face climbing Chamonix and you might have better, milder weather here — though it's not guaranteed! Do your homework, and if the Dolomites threaten with snow, you can be in Arco, Croatia, or even Finale within hours.
Where to stay in the Dolomites?
For lodging, try an Airbnb in Cortina if you want the full-on busy, mountain-town feel. Cortina hosted Italy's first Winter Olympics in 1956 and they just won the 2026 Games. Italians love a festival, so heads up. A nice home-base in a town like Cortina (or Corvara or Ortisei or, if you want a quieter spot, Alleghe) gives you the option to do some laundry, walk to dinner, and take in more of the culture.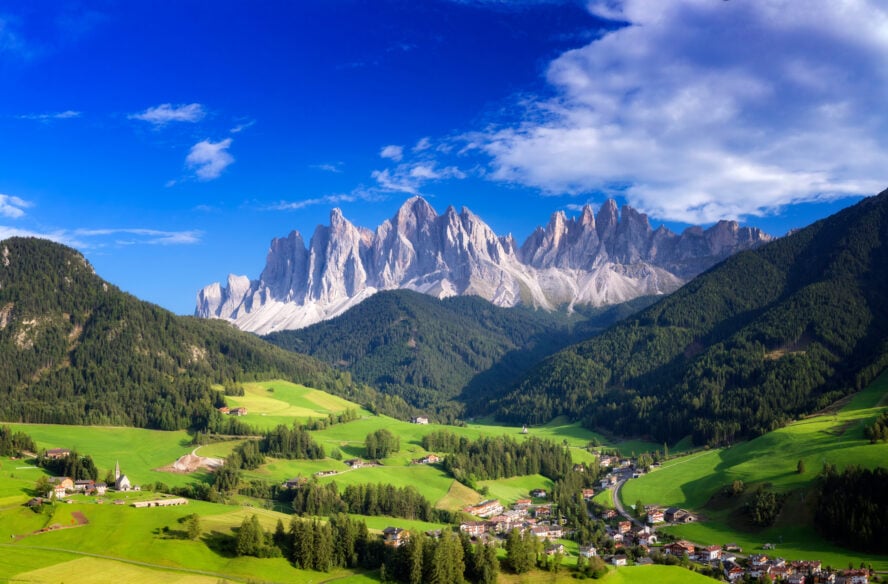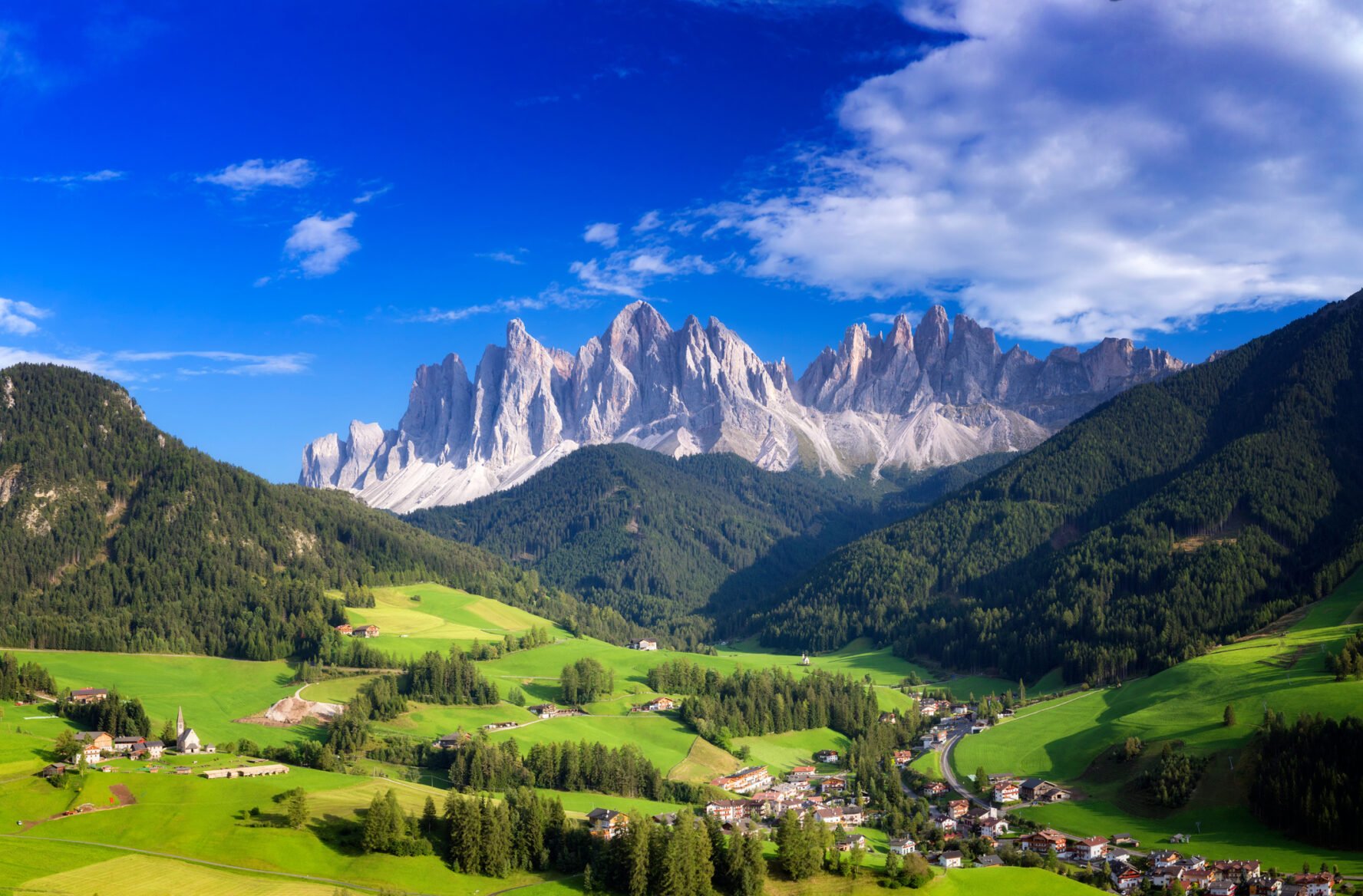 If you're looking for refuge though, consider hiking (or taking a chairlift) to a comfortable spot in the hills. The Dolomites offer an impressive network of mountain huts — or rifugios — and are undoubtedly the best way to experience the area.
Rifugio Scoiattoli, on the Falzarego Pass, connecting Cortina to Alleghe, makes their own homemade pasta and tiramisu. You're 150m from 1-3 pitch routes and you have a chairlift for the approach. This is merely one location; there are dozens of rifugi sprinkled throughout the region.
Gear and guidebooks for climbing the Dolomites
You'll need a guidebook or two for this area, and fortunately there are several good ones. This relatively newer one, Rutherford's, The Dolomites: Rock Climbs and Via Ferrata, is fat, heavy, fairly comprehensive, and will get you through a lifetime of climbing there — all-in-all, a great resource. My experience has been that it's accurate and has a ton of great photos. Classic Dolomite Climbs by Anette Kohler (AKA the "Kohler Book") isn't quite as broad, but has some overlooked routes of great quality. I'd get both! Great info on via ferrata, transportation, lifts, etc, too. If you're still anxious to go out on your own, opt for a guided day of climbing.
Many of the classics have fixed anchors and plenty of fixed gear, but you'll need slings (or tech cord slings) for threading pockets, Tricams (they tend to fit in weird limestone placements, so if you like 'em, bring 'em), nuts, and yes, even some cams.
Unless you are really trying to get out there, you won't need bivy gear.
Lifts and trams make things easier
As anyone who tried climbing Mont Blanc will tell you, a good chairlift and tram system is a godsend. I had a guest one season with cranky knees, so we prioritized climbs from which we could descend via chairlift and it made all the difference. Cinque Torri, the Pordoi, and the Marmolada all have mechanized infrastructure, so scope them out ahead of time. During high season, they're all open (winter and summer), but come September (prime climbing season!) some lifts may start closing. Plan ahead and do your research!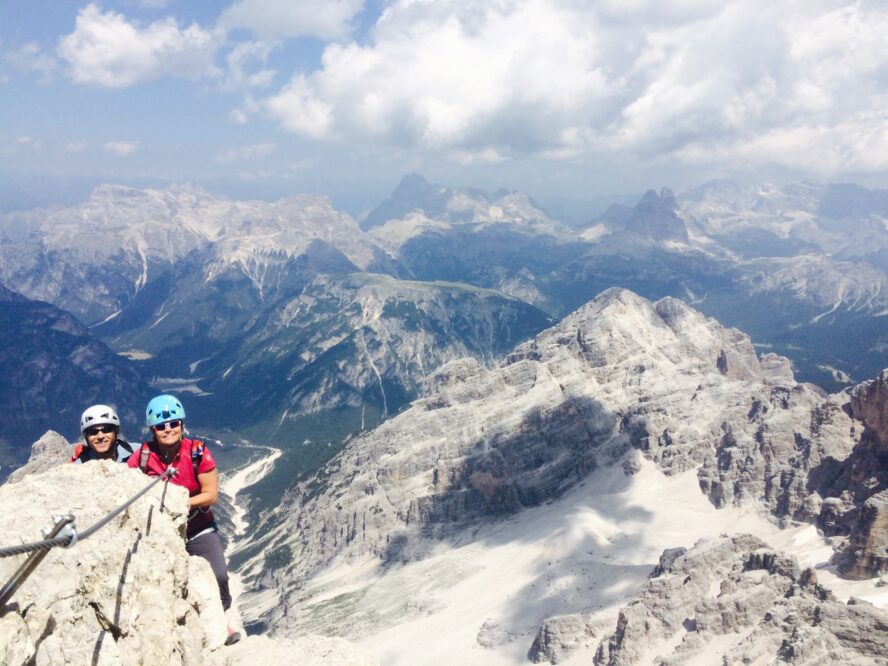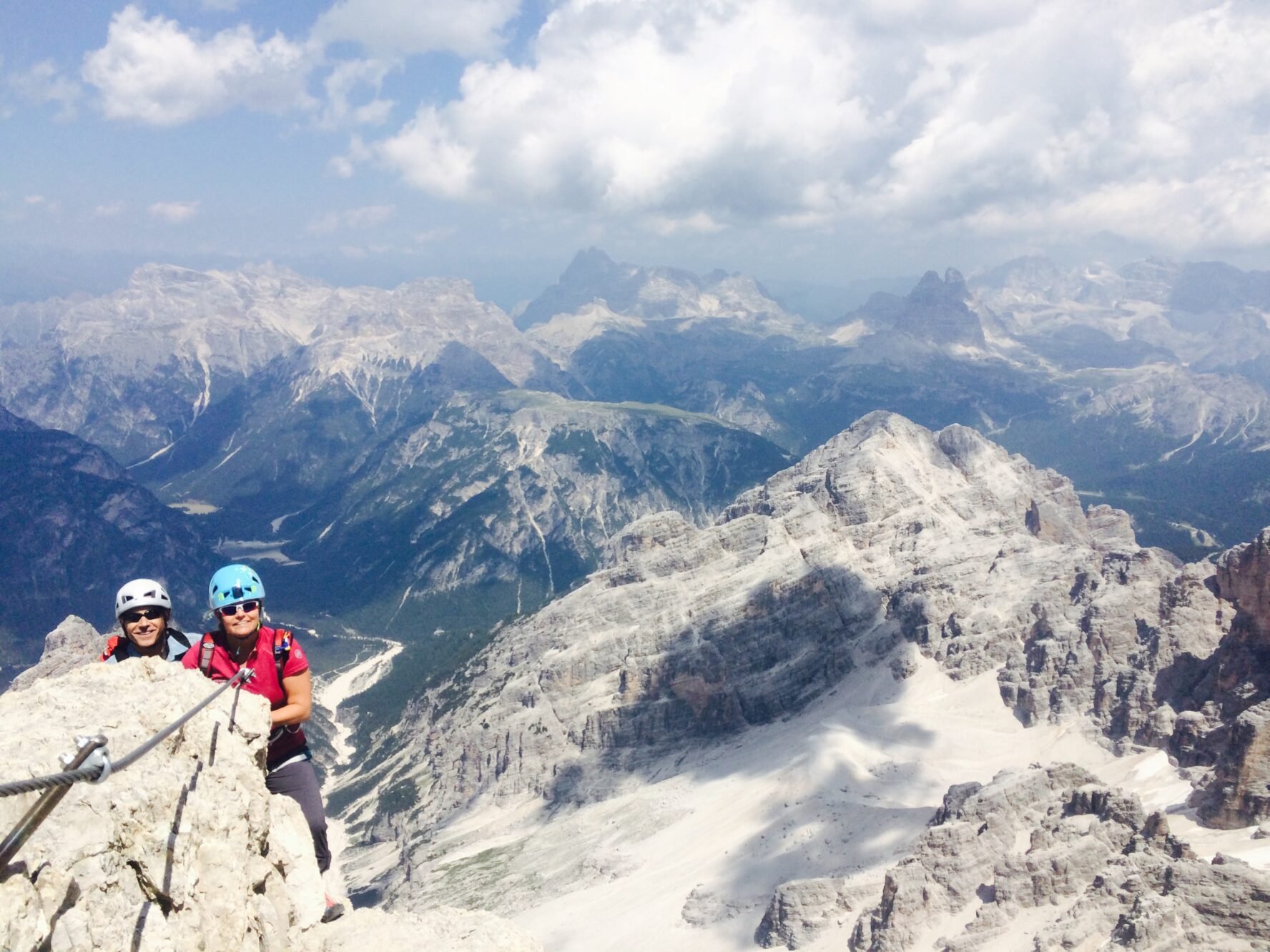 What should you not miss in the Dolomites?
If your climbing plans get rained out, there's still plenty to see and do. Italy hosts an endless number of art galleries and museums. If you find yourself watching the rain splatter the window anywhere near Bolzano, consider visiting the Ötzi Museum. Hikers found old Ötzi, or the "Ice Man," melting out of a glacier on the border with Austria. Turns out he's a well preserved Copper Age alpine hunter, and the museum details the anthropological, ethnographic, and archaeological significance of the find. I seem to have good luck in the Dolomites regarding weather, so I haven't visited, but it's supposed to be awesome.
Also worth checking out is Reinhold Messner's Messner Mountain Museum, a network of six museums around Bolzano — each in its own stunning location — dedicated to the mountains and mountain culture of the area. Each museum in this unique project houses interesting local and international alpine information and art pieces.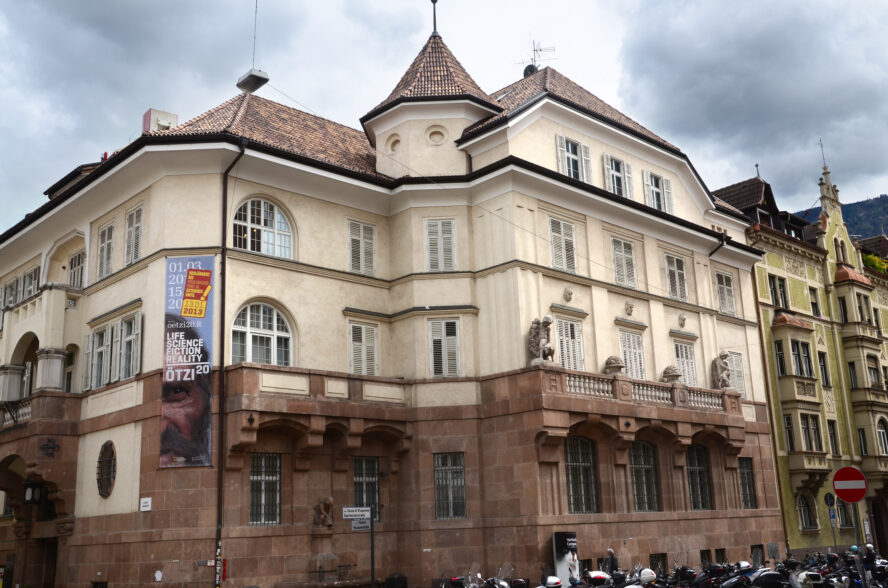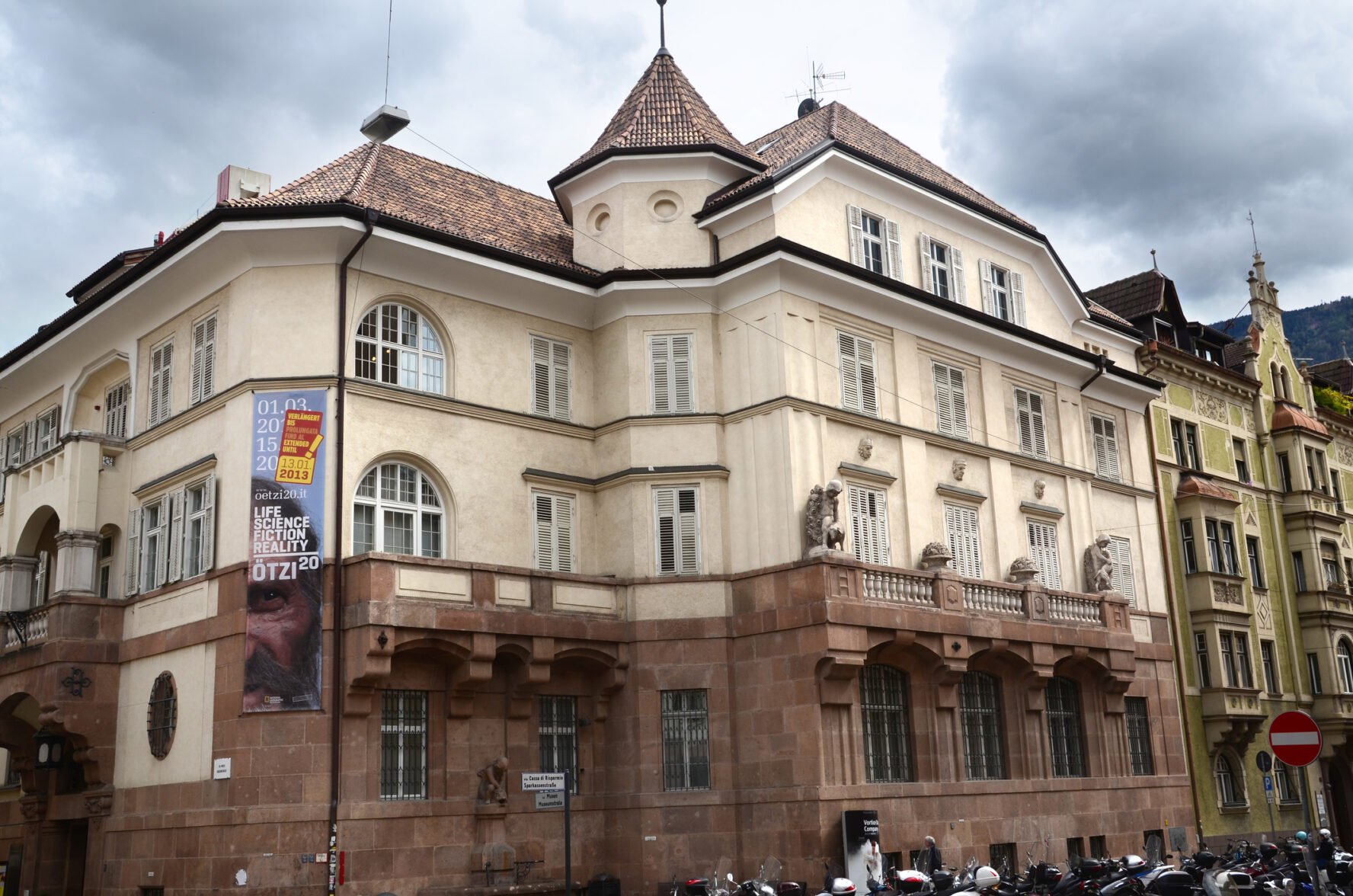 Do you need a mountain guide in the Dolomites?
An experienced mountain guide will help you find the best route for your goals, make your rock climbing adventures more enjoyable, and keep you safer, too. Consider a few days of climbing on your own and then perhaps booking a guide to tackle a more obscure route or objective.
If you're looking for a Dolomites climbing guide, you can find UIAGM/IFMGA mountain guides in every alpine town in the region, including one of our great friends, Alberto DeGiuli in Cortina. He's a local, speaks perfect English, and knows which huts are serving good coffee and whether or not the rock is dry. Plenty of American guides work in the region, too, often seasonally.
Other bucket-list climbing spots in Europe
If you prefer granite and gneiss to limestone and appreciate a long, quiet pitch, try climbing in northwestern Italy's Aosta Valley just 6 hours away. Want to go more hardcore? Rock climbing in Spain is a primo option, with an unparalleled concentration of hard routes. For seaside sends and deep water solos, try rock climbing in Sardinia.
There are so many amazing climbing options waiting for you in the Dolomites. Get the most out of your adventure in Italy and go out on a guided day of climbing that's perfectly fitted to your skills and objectives.