Discover The Best Sport Climbing Routes in Clear Creek Canyon
Sublime rock that promises smooth climbing, sun-soaked cliffs and routes for every climber. There aren't many climbing locations that feature a smorgasbord of climbs as epic as those in Clear Creek Canyon.
Split between Clear Creek and Jefferson County, and just 20 minutes from Denver, Clear Creek Canyon, Colorado, is a climbing location with a ton of access and bucket loads of potential. Routes are constantly being developed and you can climb sun-bathed walls year-round at any skill level. Most climbs are only a short hike away, but the rock quality here makes even the longest hike worth it. From well-protected, low-angled 5.0s you can take your kids on, to extreme 5.14s, and a bunch of sublime moderates mixed in between, Clear Creek delivers. Whichever perfect climb you've dreamed up in your mind, Clear Creek is here to make it reality.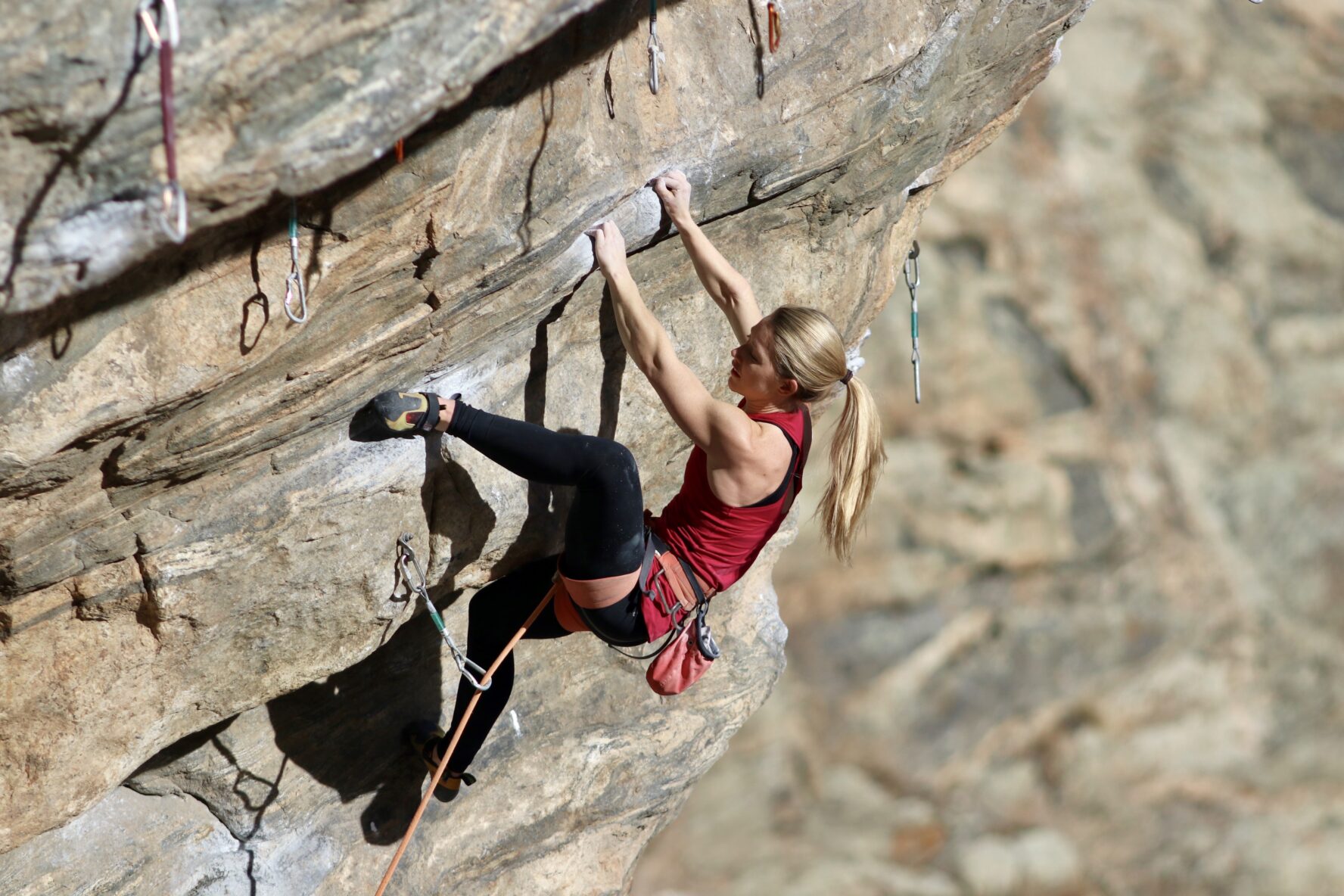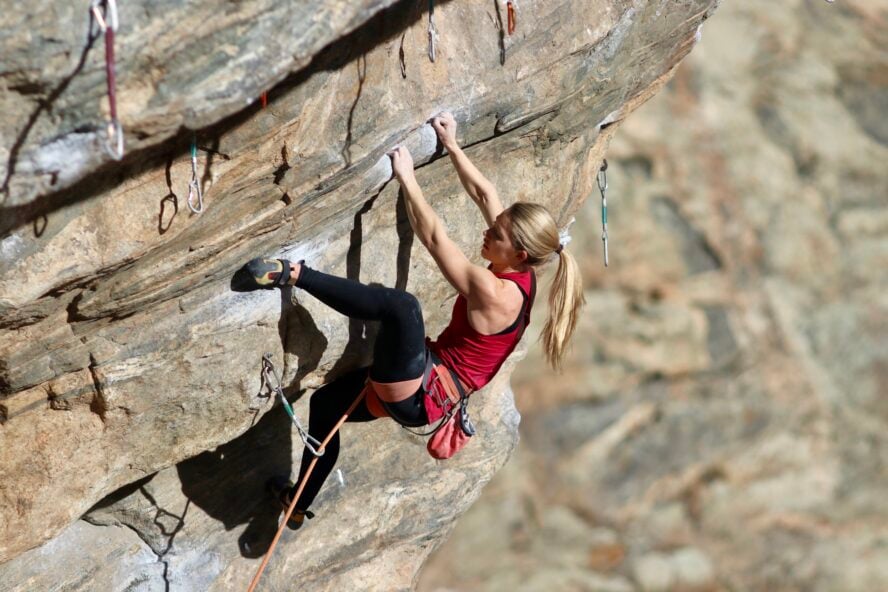 Pros and Cons of Rock Climbing in Clear Creek Canyon
Discover some of the best sport routes in the US
Climb on rock of the 'gneiss-est' quality
Progress as a climber or push yourself to the limit on extreme climbs
Pick and choose from over a thousand different routes for all skill levels
All-star routes attract lots of climbers and can get overcrowded
There is danger from loose rocks on some of the routes
Sun exposure can get a bit much during the summer
There's no better backyard than Clear Creek Canyon
I'm a Golden, Colorado, local and I get to call Clear Creek Canyon my backyard. After college, I spent a bunch of time guiding people, so furthering my education and getting certified seemed like an obvious next step. I started guiding over ten years ago and we've recently celebrated the 10th anniversary of my company, Denver Mountain Guiding.
Most of my guiding is around Clear Creek Canyon, while I also guide rock climbing in Eldorado Canyon and most of the Front Range. The area I know best is definitely Clear Creek Canyon, though. I've put up over 200 routes in the area and charted them in my guidebook, Rock Climbing Clear Creek Canyon. A lot of my favorite memories have something to do with developing new routes. There's no better feeling than hiking out to an unknown cliff, my drill in hand, and finding the best lines in the untouched stone. It's a mix of adventure, creativity and problem-solving on the spot, which is what rock climbing is all about, really. Having to figure out the right sequence to get up a wall in the most natural way and carving your own path is a feeling like no other. I love the way the rock challenges me in Clear Creek Canyon.
What type of rock is Clear Creek Canyon?
Clear Creek Canyon boasts gneiss, a type of metamorphic rock. This rock type is extremely welcoming towards beginners. When it is formed and hardened, it creates this swirly pattern with crimps that are easier on your skin than sharp granite edges. If you're looking to make the move from gym to crag, you'll find that climbing in Clear Creek particularly fitting for that feat. The cracks here aren't like your usual challenging crack systems. The holds lend themselves to smooth climbing, making it easier to transfer your skill set.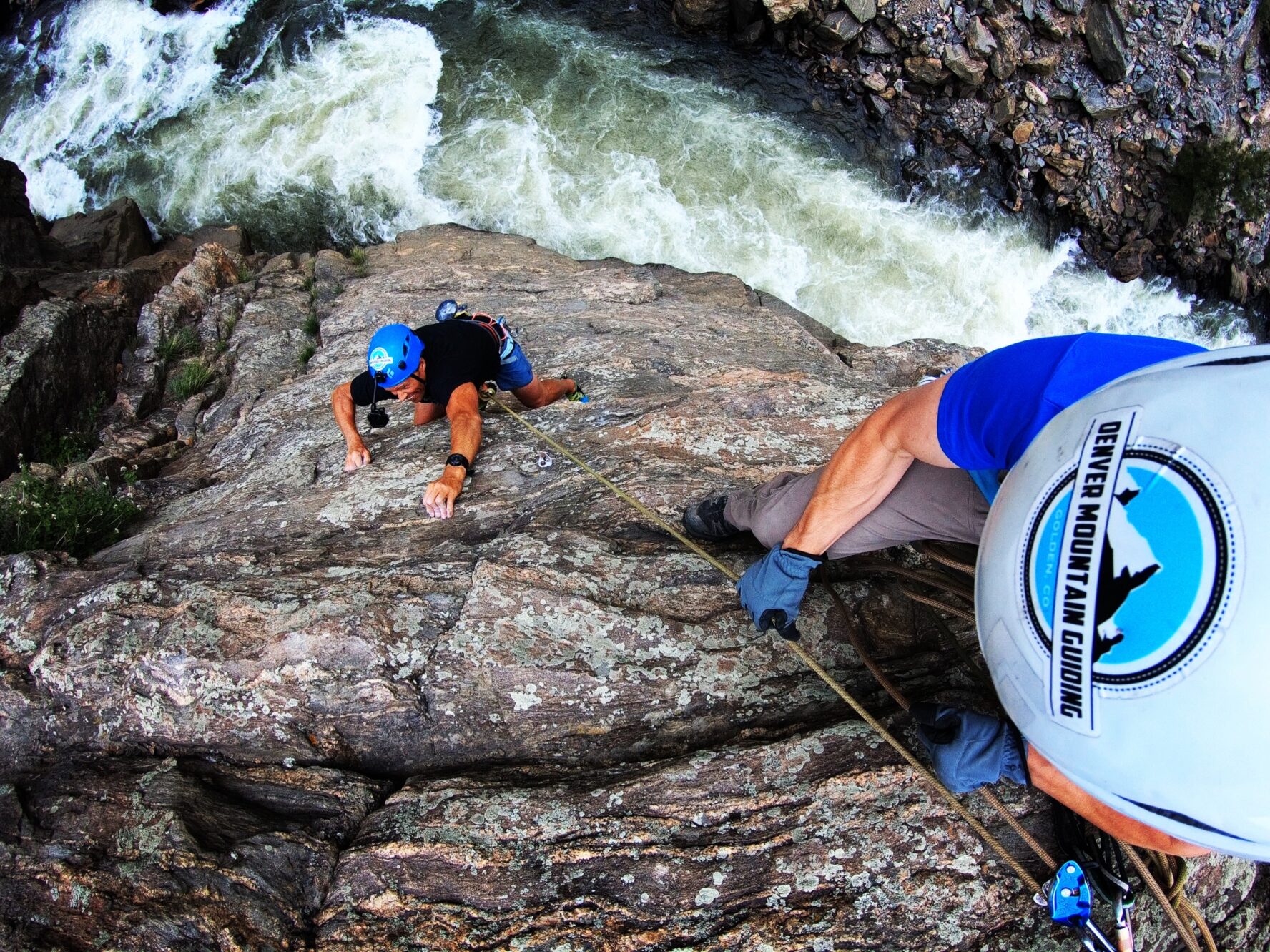 What's the climbing like in Clear Creek?
You'll mostly face climb while in the area. While there are lots of beginner routes, moderate climbers won't leave empty-handed, either. In the past few years, over 400 routes have been developed with intermediate climbers in mind. There is a wide variety of single pitches, from doable 5.0s all the way up to 5.14s. If you're more into sport climbing, Clear Creek features one of the most climbed sport multi-pitch routes in the country, Playin' Hooky. Clear Creek really is the perfect place to progress as a climber. Warm up on easy 5-somethings and strive towards the higher grades. Is the route you had in mind crowded? Take your pick from more than 1200 routes while it frees up. Most routes are a short hike away from where you parked your car.
The Best Climbing Spots in Clear Creek Canyon
I know few places that offer as many climbing opportunities as Clear Creek Canyon. The entire area functions around tunnels, and near those tunnels, you'll find designated parking areas. With over a thousand routes to pick and choose from, one might not know where to start. Here are some of the classics you can't go wrong with.
Climb the most popular multi-pitch sport route in the country
Creekside, the biggest wall in Clear Creek, is home to Playin' Hooky which happens to be the most-climbed route of its sort in the US. The wall towers directly over the creek and faces east. All four of the route's pitches are slightly less than vertical. The cruxes are short-lived 5.8s and once you're done with them, you're looking at mostly 5.6 climbing.
For a strong beginner, Playin' Hooky has great exposure to get used to. If you happen to show up while Playin' Hooky is occupied, there are two other great routes to climb. The first one, Furlough Day, has two pitches, but it's by no means a short climb. It features a progressively ascending traverse and the entirety of your rope. Pulling the roof requires a bit of skill, but it's a blast. It's best for strong moderates, as it ranges from 5.6 to 5.8.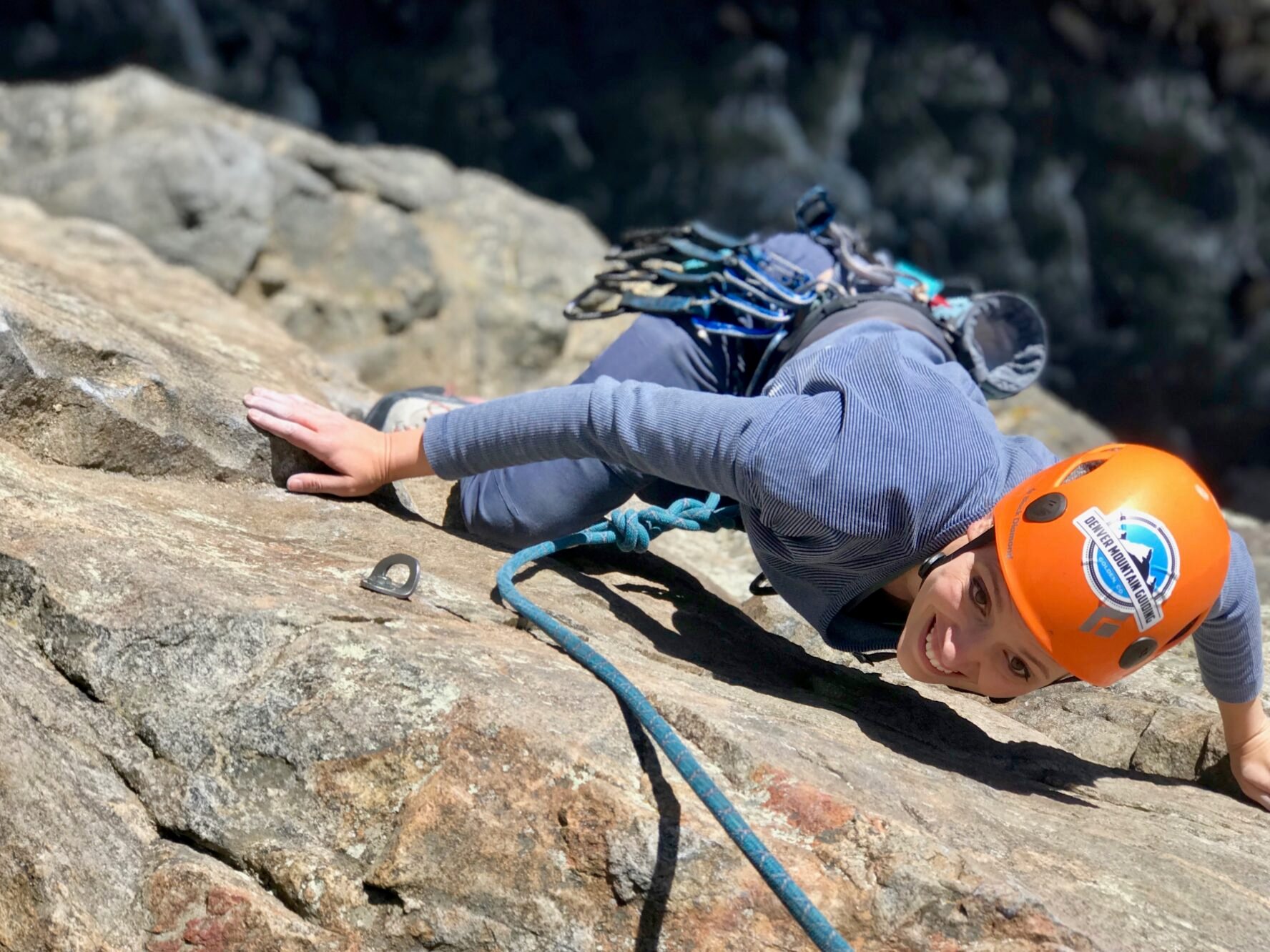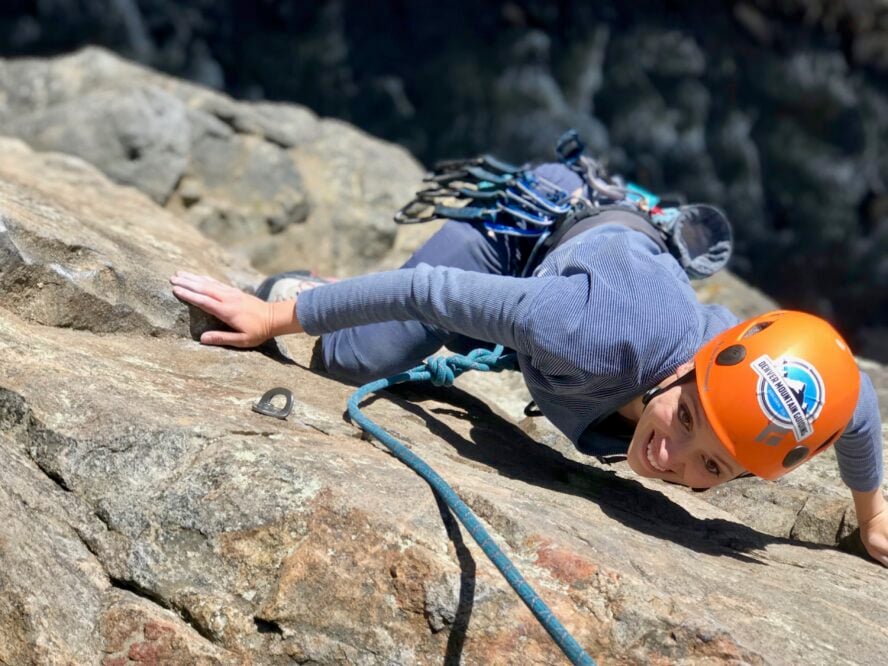 While the last route had you rappelling all over the place, Black Gold is all about gear placement, but it's also a sport route. This 5.7 route is well protected and split into five short pitches that you can combine into three. One section requires rapping in Playin' Hookey, but you can opt for a short hike if you're not up for it. It's one of those rare routes where beginners can practice multi-pitch climbing. All climbs are bolted and safe, so all you need with you are quickdraws. No matter which route you pick, you're in for some great climbing.
Gain confidence on beginner crags in Clear Creek
My go-to crag for beginner climbs is East Colfax. There's a handful of really good moderate climbs and some 5.0 to 5.4 routes. The wall's namesake route, East Colfax, was the first route that was developed on the wall and it's actually my doing. I named it after a neighbourhood in Denver that I was living in that was on a slightly rougher side of town. Its popularity is still new to me and when I hear people say they're going to East Colfax it always makes me laugh. If it's your first time ever climbing slabs, this is the route for you. You'll see it's well-bolted, so feel free to skip a few if you're confident on the rocks. The slabs are at a low angle and are next to the creek. It's a pretty area to climb in the summertime.
The Catslab is one of the canyon's most classic slabs and another great beginner area. Most of the climbs there are low-difficulty, doable 5.4s to 5.9s. There are some more advanced routes that require more gear, but climbers come to Catslab for its easy, protected climbs. Much like for Furlough Day, pack an extra long rope for lowering.
If you're a 5.6 to 5.9 climber, Other Critters is an awesome low-angled area to check out. It's a south-facing slab that sees the sun all day, so bring sunscreen and lots of water in the summer. Harder routes can be found closer to the ground, so go higher if you're still learning.
Challenge yourself on Clear Creek's advanced sport walls
The Graveyard is one of my favorite walls in the entire canyon. This wall features 22 routes with equally gruesome names, ranging from 5.9s all the way up to 5.12s. The rock there is of the finest quality, but be sure to wear a helmet. This wall gets midday to afternoon sun, so in the morning you'll climb in the shade and bathe in the sun in the afternoon. This makes it a great option if you're climbing in the winter.
Wall of the 90s and the Primo Wall are true advanced walls. You'll find routes going up to 5.14s. Primo has no drilled pockets and uses only the folds that nature itself carved. These climbs become extreme in the winter when the harsh conditions pair up with the difficult routes. Each of them will make you work with everything you've got, but the rock quality is amazing and climbing them is a reward in itself.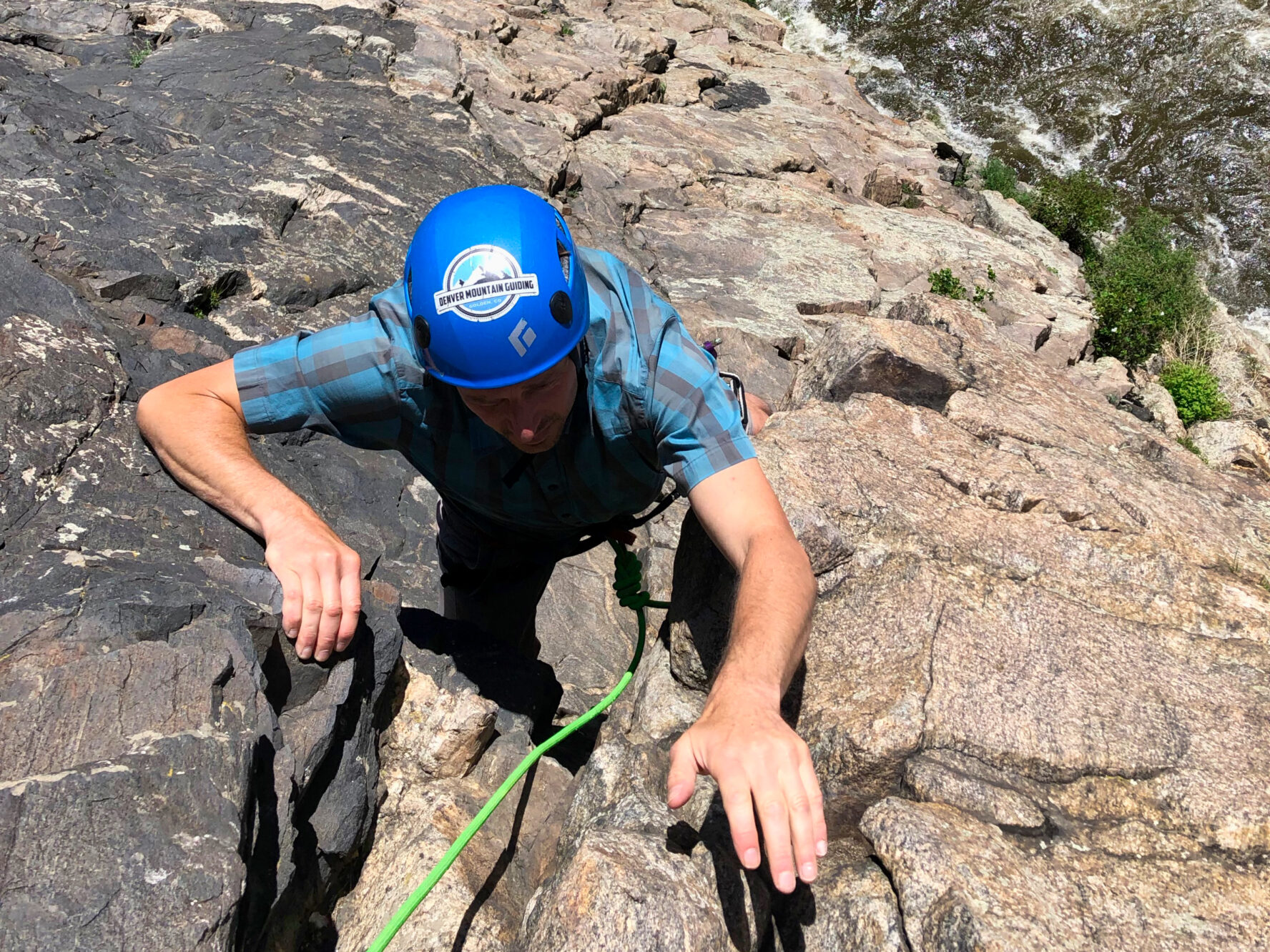 Local Tips for Clear Creek Canyon Climbing
From where to stay while in the area to which season is the best for your visit, here is my insider info for planning your trip to Clear Creek Canyon.
When to visit Clear Creek Canyon
Peak season starts in April and ends in late October. I would say September is the best month to climb in Colorado. It's still relatively dry, plus you get a lot of sun exposure. We also recommend you to explore the best hiking trails in Colorado during summer.
However, I like October through April. Since it's really cold, the rock gets really sticky and allows for more grip. On the other hand, you will be fighting snowy, wet conditions and frozen fingers. Clear Creek allows you to soak up the sun and chase shade in the summer. You have to be mindful of the wildfires during the drier months, though. It all depends on where you want to climb. If you're climbing more advanced stuff, you might want to go colder.
Is Clear Creek Canyon open for climbing?
Clear Creek Canyon is open for climbing year-round, but keep in mind that certain routes are closed off during raptor season. To stay up-to-date with any relevant info, your best source is the official Clear Creek Canyon Park website that offers maps of raptor territory.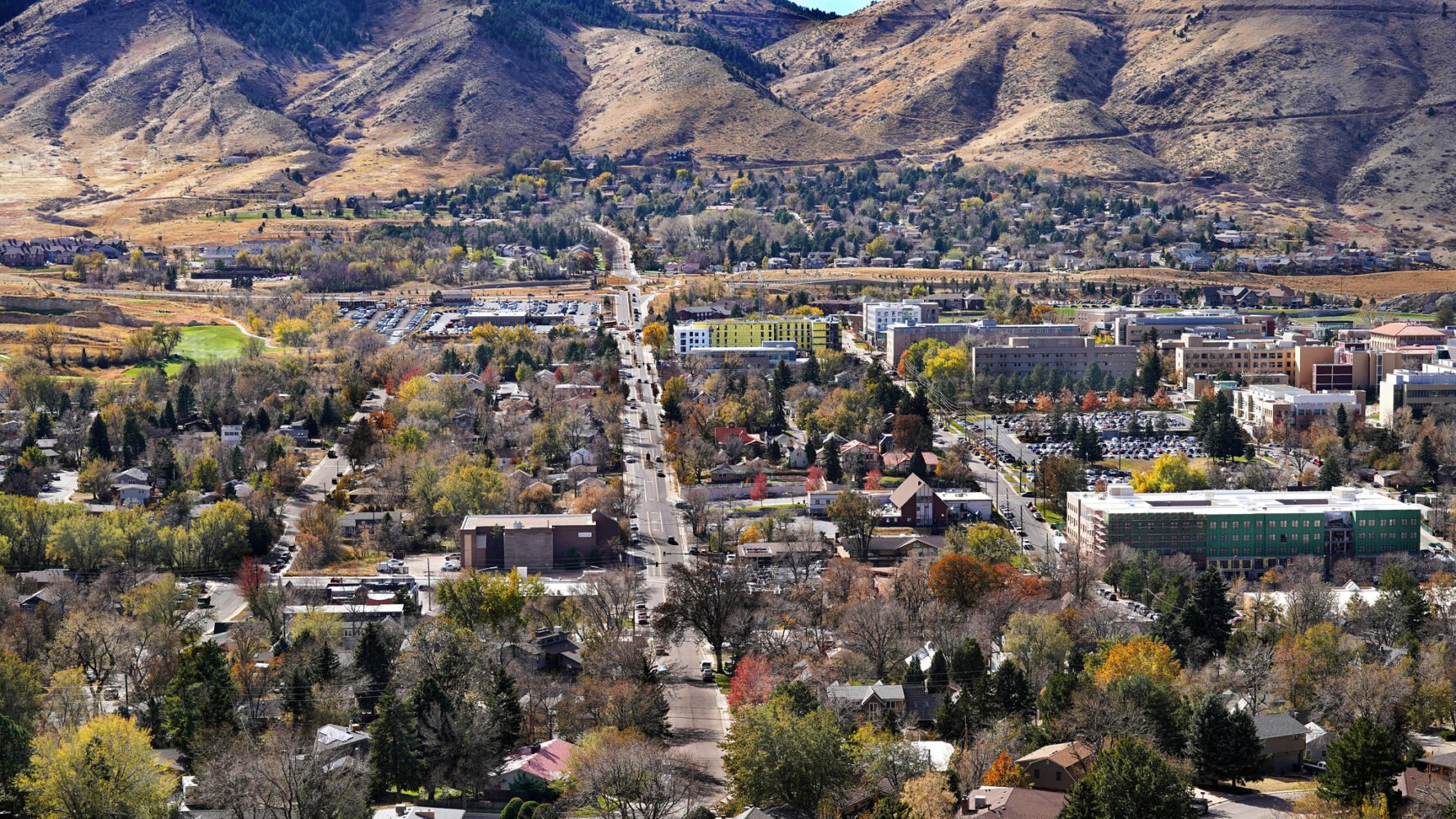 Leave the place better than you found it
The number one issue of most recreational areas is human waste. Abide by the Leave No Trace principles, grab your wag bag and be mindful of the wildlife. As for local etiquette, don't hang out in the base area for too long. The rock is starting to erode more rapidly. One more thing to keep in mind is that it's in everyone's interest that you stick to the designated trails. There are a lot of rattlesnakes sunbathing in the area, even in the winter. For the same reason, leave your dog at home for this adventure.
Do you need any permits
You don't need any permits for rock climbing in Clear Creek Canyon. Parking is free and you'll find designated parking areas for each wall. Since the canyon is split between two counties, be mindful of where you bolt. While there are no restrictions in Clear Creek County, Jefferson County requires you to have a permit for bolting.
Where to stay in Clear Creek Canyon
Since Golden sits at the base of the canyon, I would always recommend you stay in town. Denver is also only 20 minutes away. There are a lot of nice hotels and Airbnbs to stay in. Look for places closer to downtown, since there's a nice scene going on there.
Unfortunately, camping isn't permitted in Clear Creek. If you still want that pure outdoor adventure, there is an RV camp in downtown Golden. You can put up a tent there. However, staying in Golden is part of the Clear Creek rock climbing experience
Where to grab a bite in Clear Creek
In the last ten years, Golden really became a great base camp for rock climbing in the Front Range. Not only is this neat little town super accessible, you'll find a bunch of cool places to rest and recharge your batteries in. If you're in downtown Golden, check out The Golden Mill, it just opened and has the only rooftop patio in town. Just outside of town is New Terrain Brewing Co. and it's one of my favorite spots to hit after climbing. On top of that, you can just pack your necessities, park and climb. If you don't have gear of your own, rent it from Bentgate Mountaineering, a great shop in town.
Are you ready for your own Clear Creek Canyon adventure? No matter if you've got your eye on 5.4s or 5.14s, opt for a guided sport climbing one-day or half-day tour in Clear Creek Canyon and get the most out of your experience!