Red River Gorge: The Sport Climbing Mecca of the East
Kentucky might be the land of bourbon, bluegrass and horse racing, but it also has some of the best single-pitch climbing in the USA. Take that, Yosemite!
In what would seem like the middle-of-nowhere, Kentucky sits a mythical land of endless steep sandstone walls. Those chalked up caves, coves and hollers hold, arguably, the best single-pitch sport routes in the country. This gem is known as the Red River Gorge, the climbing mecca of the East.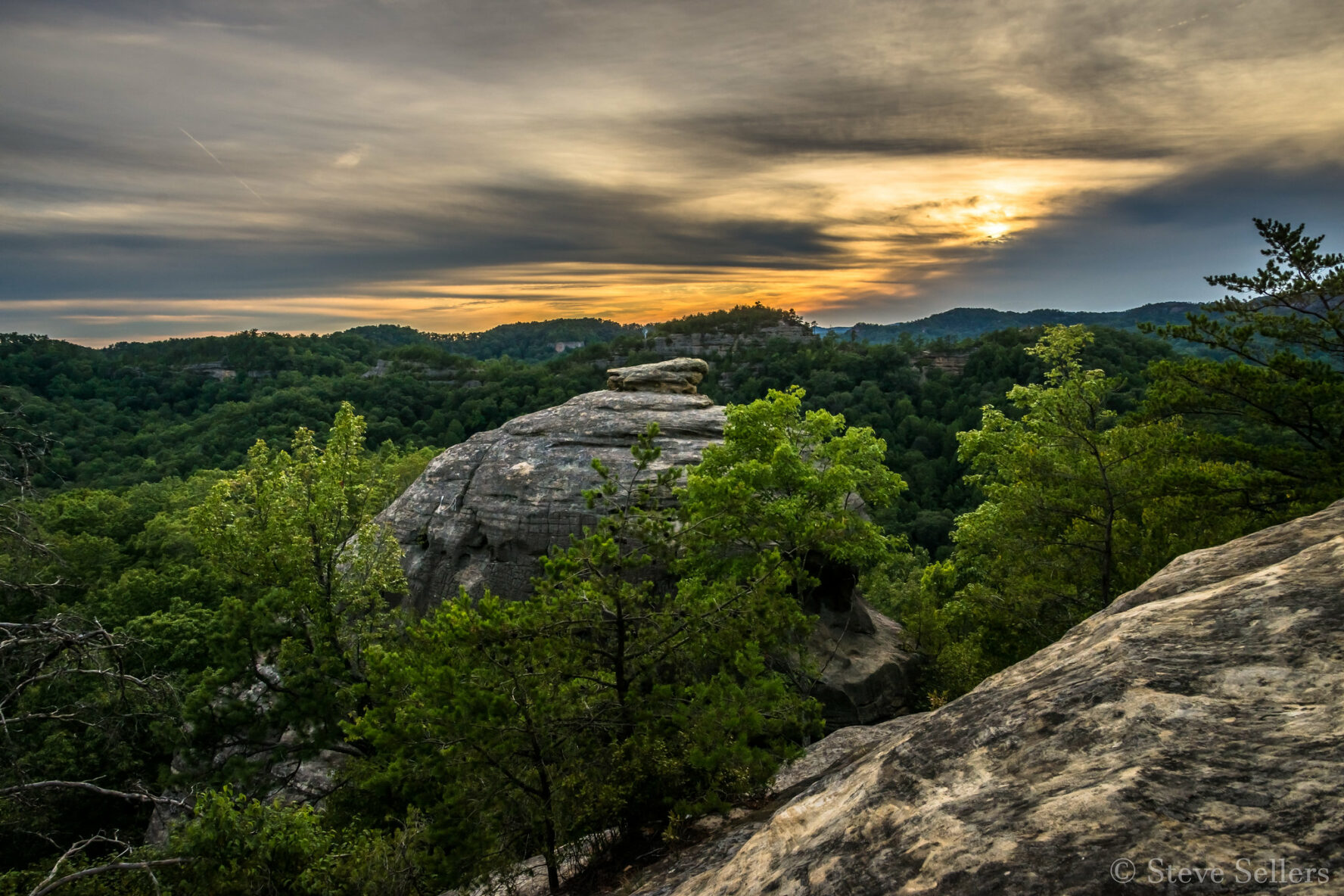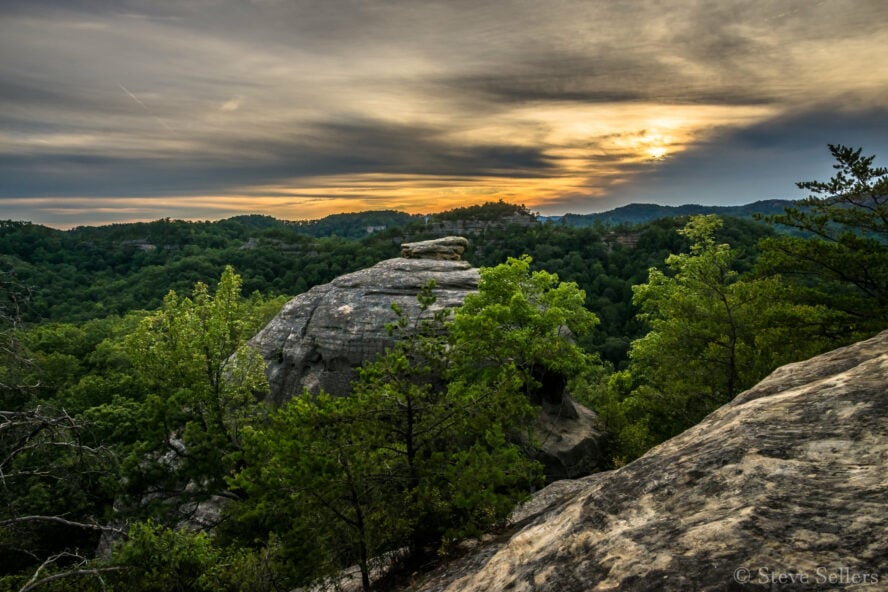 Pros and Cons of Climbing in Red River Gorge
Perfect, sweeping well-bolted sport climbs on friendly stone
Many climber-owned crags (be sure to donate and support!)
Easy to meet other people
Crowds in good weather (and in bad)
Humidity, dampness, variable weather (this is the East Coast)
Driving along the unassuming Highway 11, you may not know that there's sport climbing gold in the chalk-marked cliffs of the Red River Gorge. Despite being named after rather small river that flows past some of the original crags, "The Red" is a sprawling climbing area in Eastern Kentucky, about an hour east of Lexington.
I visited this climber's paradise for the first time after the chirping in my ear of, "you have to go!" rose from a whisper to an incessant fever pitch. 'Tis the (sending) season after all. My friends, cousin, and random climbers at the gym weren't wrong. It was stellar.
The Red is one of the best single-pitch sport areas in the USA
Situated in the rugged and thick woodlands of the Daniel Boone National Forest in Kentucky, there are over 3,000 routes across nearly 100 cliffs, according to RedRiverClimbing.com, which makes this one of the densest rock climbing destinations in the country.
There is a breadth of routes from steep to overhang, to steeper and more overhung, sport and trad. With grades from 5.4 to 5.14, there are bountiful options for climbers of all levels.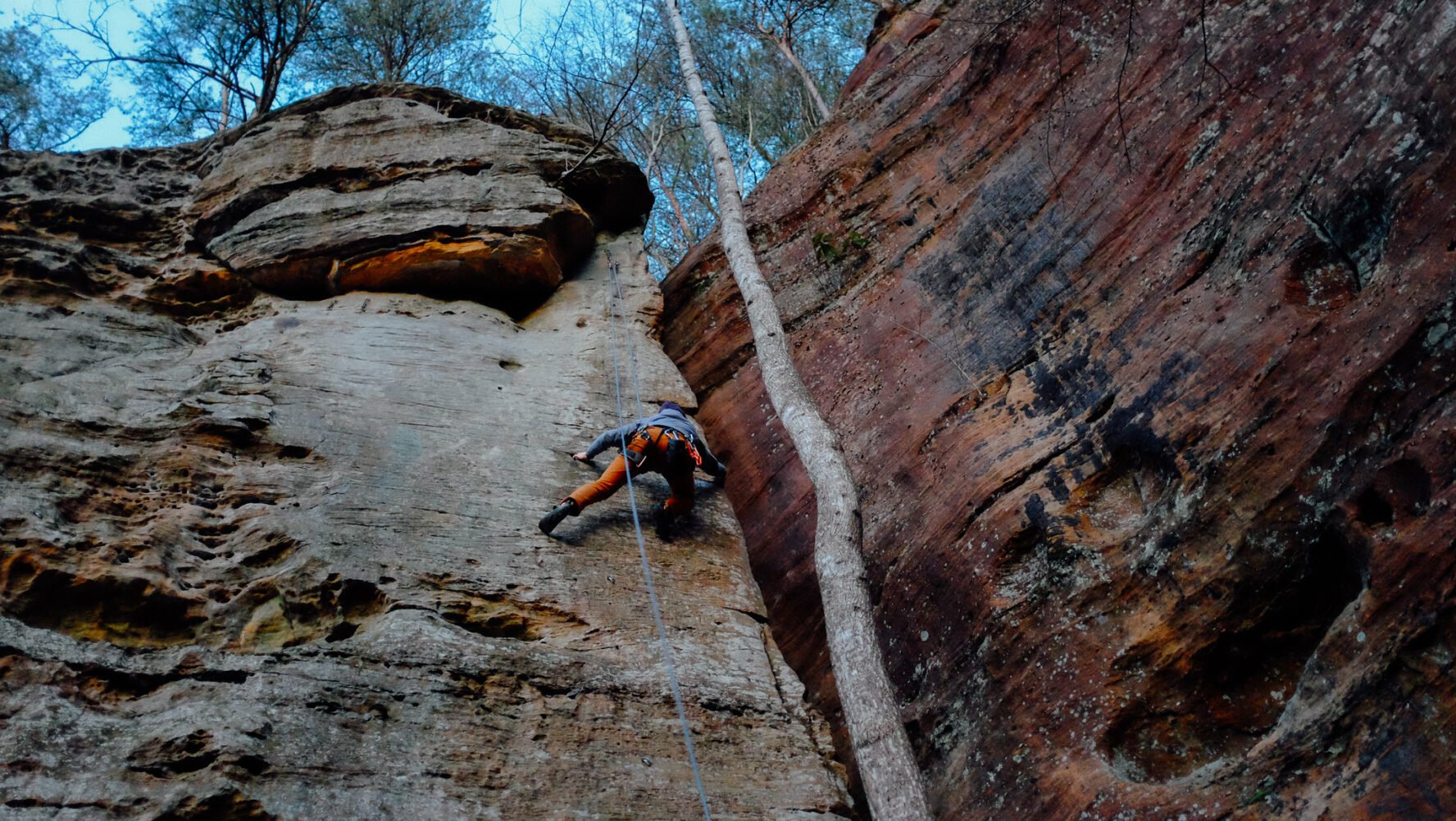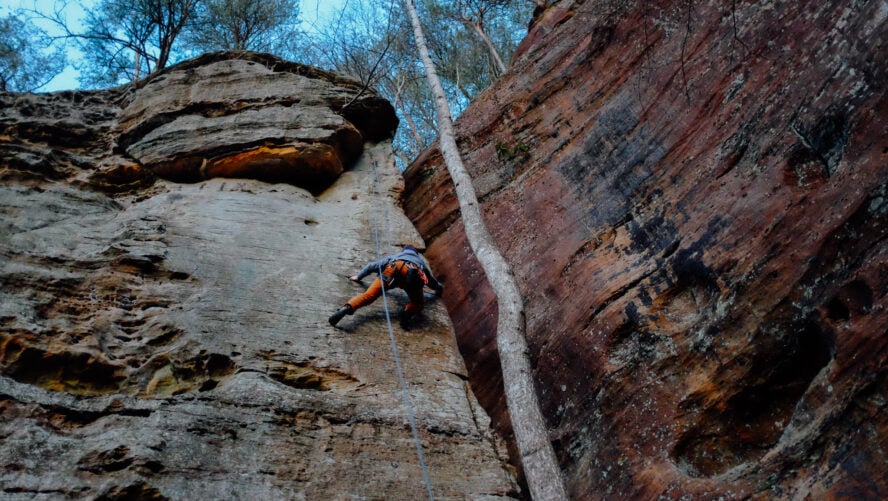 All of this adds up to make The Red one of the best single-pitch sport areas in the country. Accordingly, the Gorge is popular. Chicago diehards are known to routinely make the 7-hour drive on weekends, while van dwellers and those in the Northeast plan their autumn around Sendtember and Rocktober.
Be warned: come Halloween, you are bound to hear horror stories about the lines to get on classic climbs being up to five rope bags deep (Ghast!).
The culture in RRG
Despite the vast size, the RRG offers ample opportunities to congregate and meet other climbers. Europe is known for hostels and campgrounds within walking distance of great climbing spots, while in the U.S., this is rare outside of Yosemite and Joshua Tree. Thanks to the iconic Miguel's Pizza and Lago Linda Hideaway (where many people stay, eat, hangout, or some combination thereof), The Red is distinct for its superb climbing and sociability.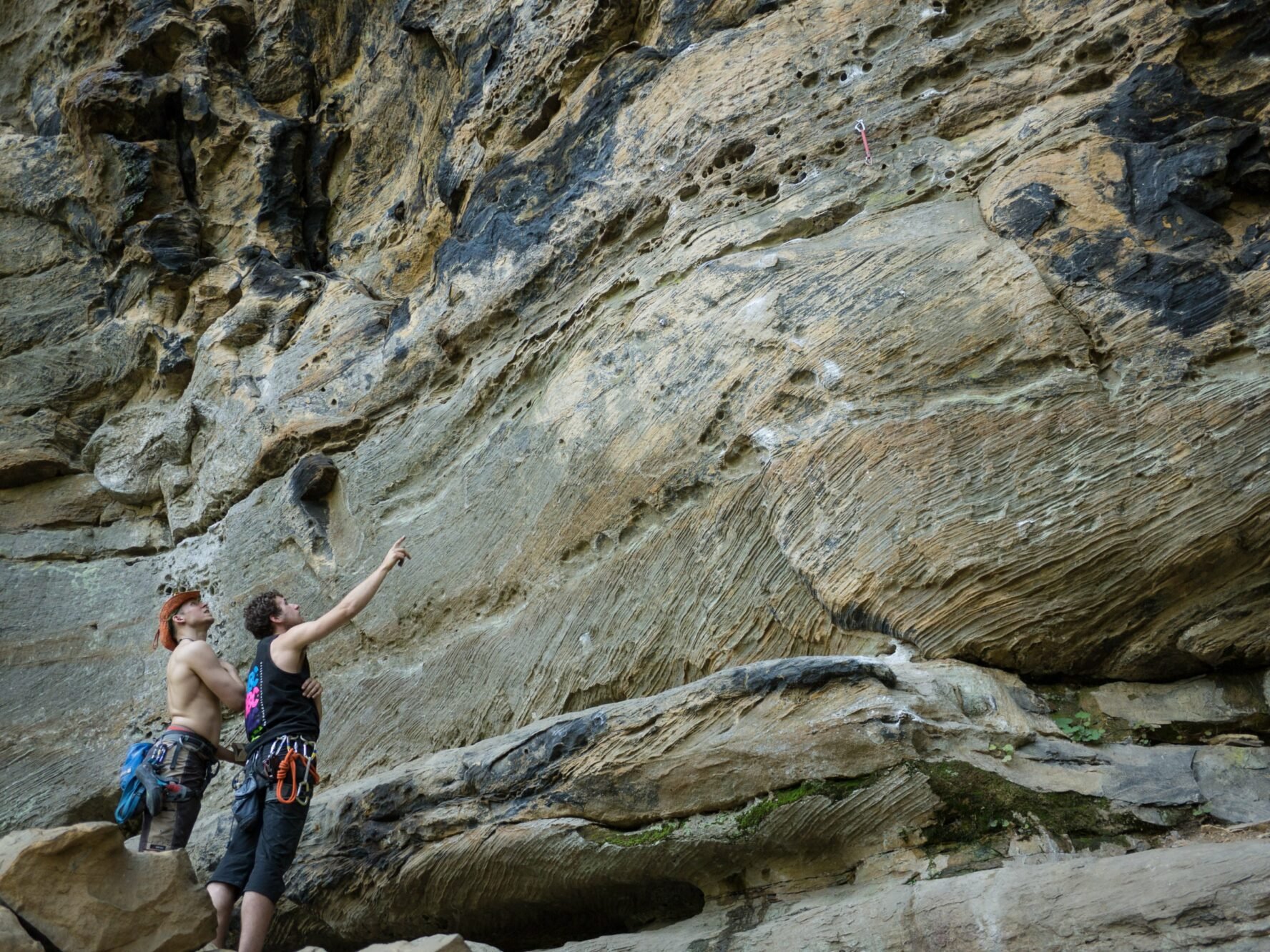 The climbing in Red River Gorge
The Red offers a lifetime of climbing for all levels, especially if you like steep, long, endurance routes. The area has a reputation for overhung jug hauls on feature-filled sandstone consisting of huecos, pockets, slopers, horns, and crimps. If you want to look like Adam Ondra in the Hanshelleren Cave in Flatanger or Emily Cole on the Grande Grotta in Kalymnos, you can get on big, photogenic overhangs here without the need to climb 5.12. With that said, you can find techier, and more vertical "slab" climbing and even bouldering.
The region is divided into two main sections: Northern and Southern gorge (each with a distinct guidebook). Some of the crags are so packed, like Muir Valley and Miller Fork, they have their own dedicated guidebooks.
The Northern Gorge
Generally speaking, the areas north of the Mountain Parkway are where the trad climbers go. The Long Wall has some stunning gear lines (and perhaps the highest density of trad routes in the area). There are great sport crags as well, including some of the most famous cliffs like Funk Rock City, Military Wall and Left Flank.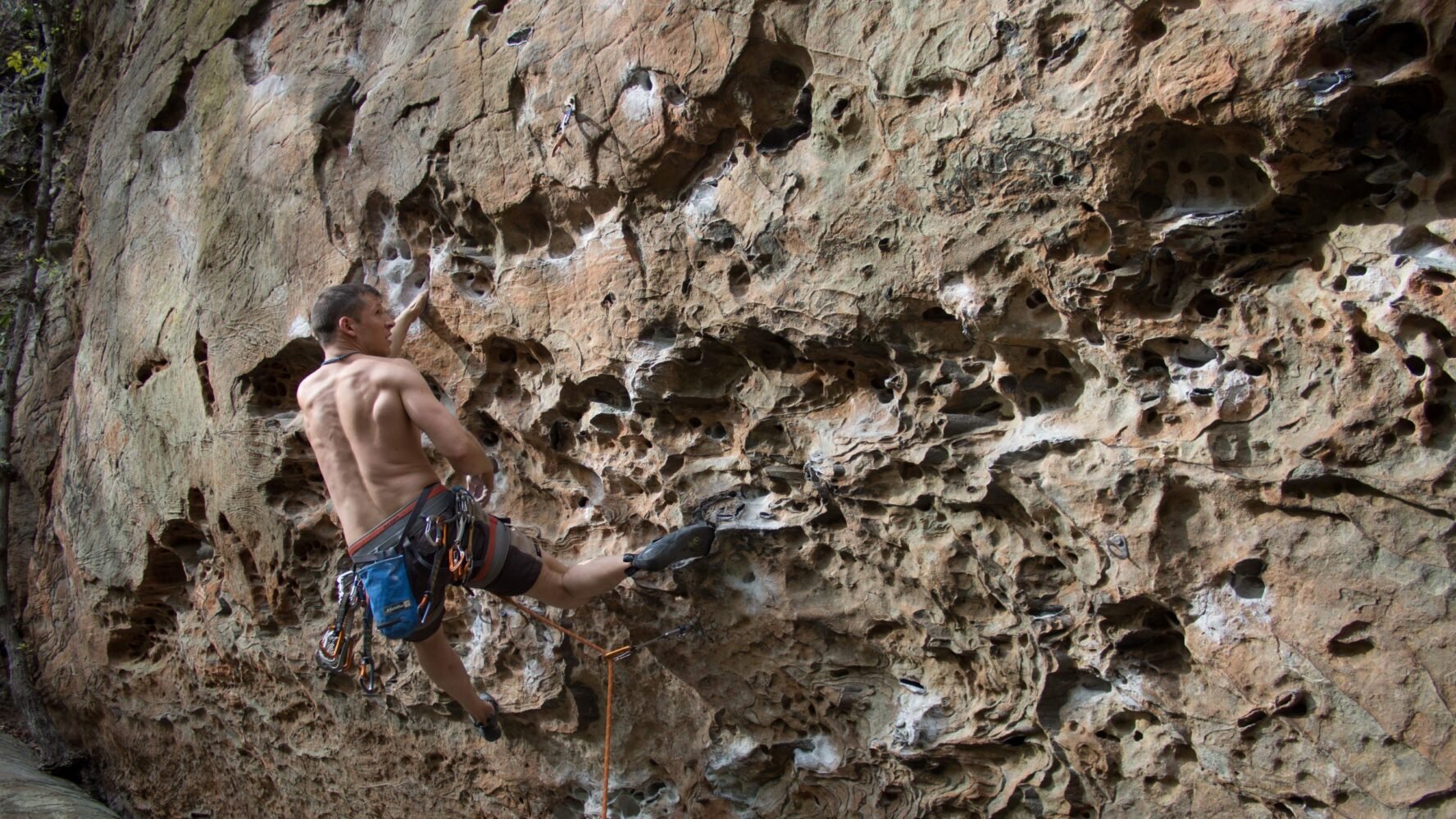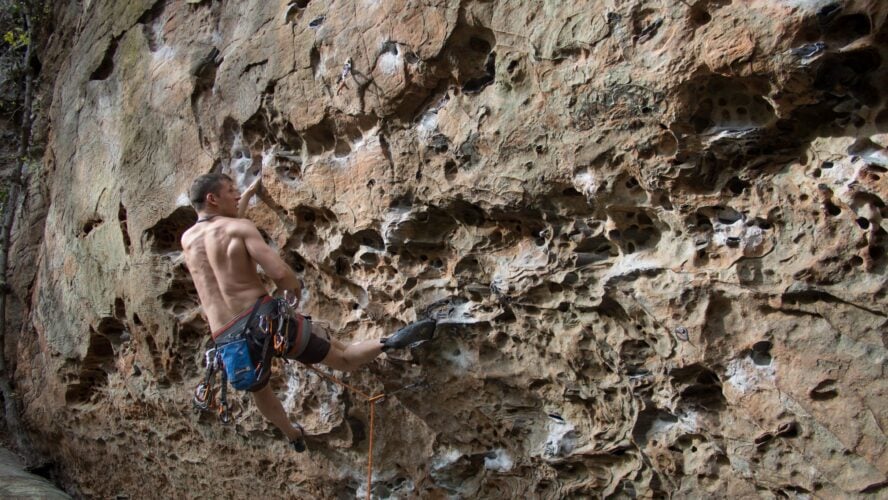 The Southern Gorge
The southern region hosts arguably the best concentration of climbing, the majority of which is climber-owned by the Red River Gorge Climbers Coalition (RRGCC). Along Highway 11 sits popular spots like The Zoo, Roadside, and Torrent Falls, but the big attractions are Muir Valley (privately-owned) and the Motherlode.
Muir Valley is well-developed (the base of the routes marked with ID tags) and hosts a collection of more accessible classic-to-moderate routes, making it very popular. Note that you need to pay for parking.
East of Highway 11
East of Highway 11 sits a network of drainages that make up the recently acquired Miller Fork Recreational Preserve (MFRP) area, which boasts over 400 routes. Being newly developed, some of the climbs are still cleaning up (watch out for rockfall). The best crags include the Fruit Wall and The Infirmary.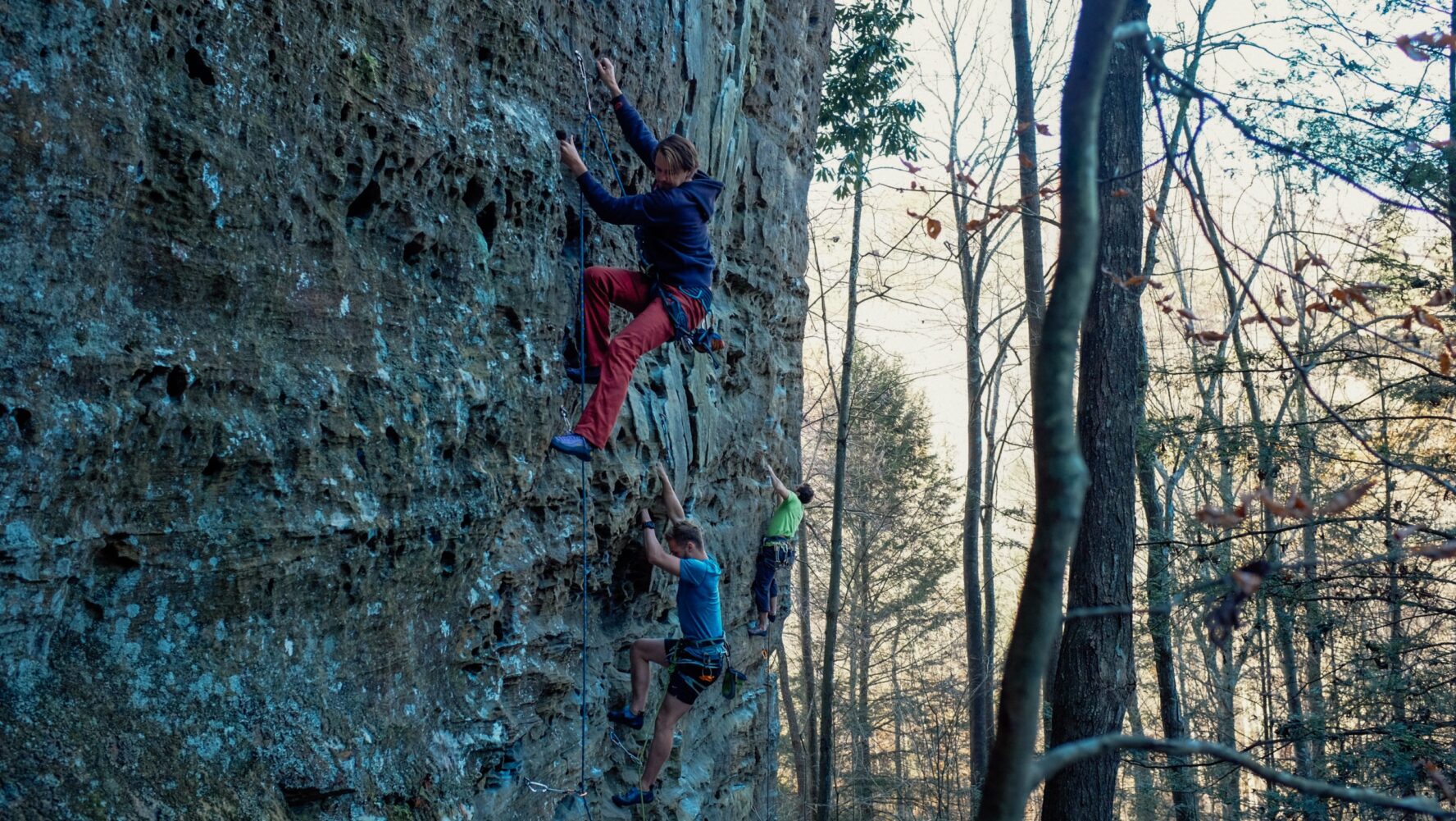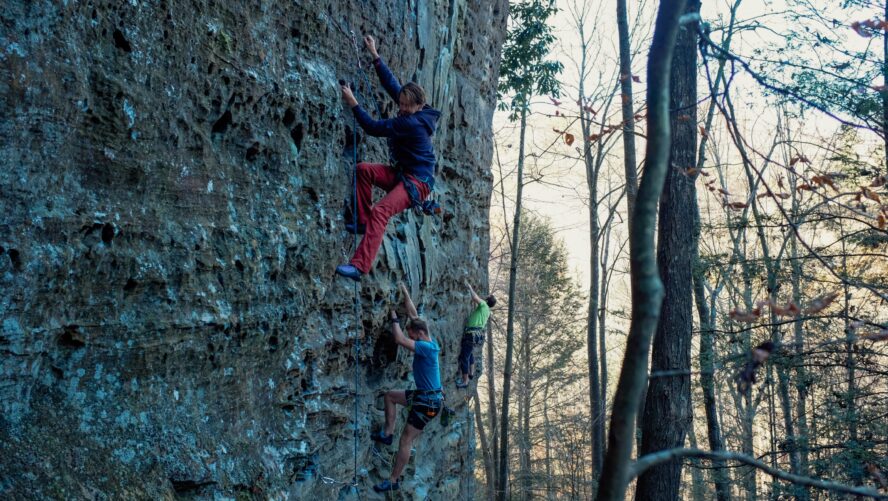 West of Highway 11
West of Highway 11 sits the Pendergrass-Murray Recreational Preserve (PMRP) and the Bald Rock Recreational Preserve, both also owned by the RRGCC. Here you will find world-class crags like The Motherlode, Drive-By, The Gold Coast, and The Chocolate Factory. It's hard to go wrong with any of the cliffs in this area. Consider carpooling when visiting; some spots require a 4WD or AWD vehicle, especially in wet weather.
Please make sure to research and understand ALL rules and regulations when climbing in various areas. Climbing here has had a tenuous past, and access to crags can be all too easily lost.
The Historic Rise of Climbing in RRG
Loosely centered around the town of Slade (just off the Bert T. Combs Mountain Parkway), climbing in Red River Gorge began sporadically sometime in the 1950s. In the 1970s, consistent with the meteoric rise in standards happening across the country, climbers began pushing the grades in the Gorge with gear routes like Larry Day's Insanity Ceiling in 1979. The '80s would see a continuation of this, with the prolific "Beene Brothers" (Tom Souders and Jeff Koenig) adding routes like Inhibitor (5.11a) and Pink Feat (5.11dR).
These climbers were seeking out climbs that protected with gear, so they were forced to ignore the massive sweeping walls with no cracks. It was Porter Jarrard who set about installing bolts starting in 1990. In doing so, he would change the course of the region for good. Porter initially focused his efforts on the steep walls in the Gorge proper, like at Military Wall, and his contributions were so quality that his methods caught quick approval. Soon other climbers began bolting lines and exploring for new cliffs.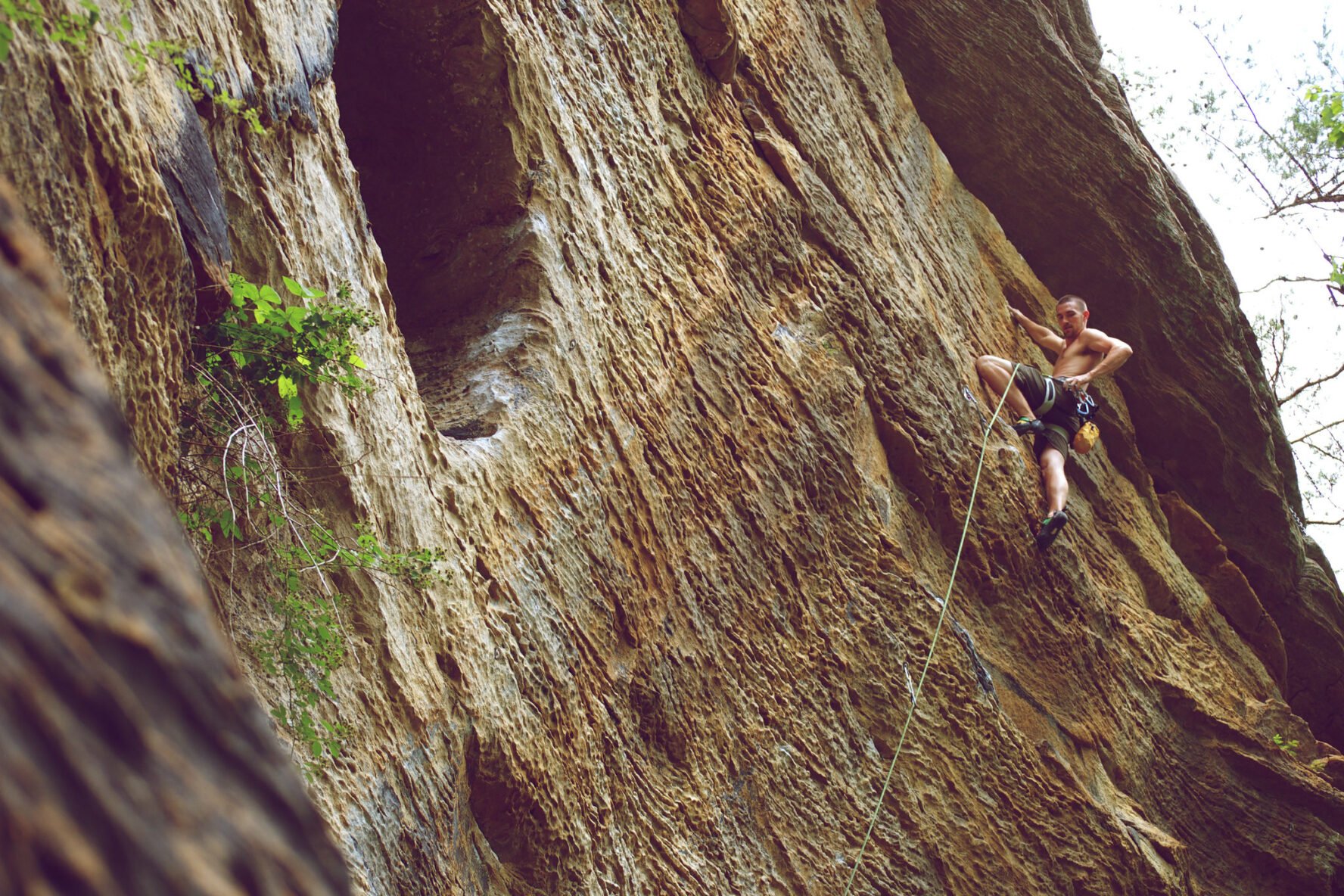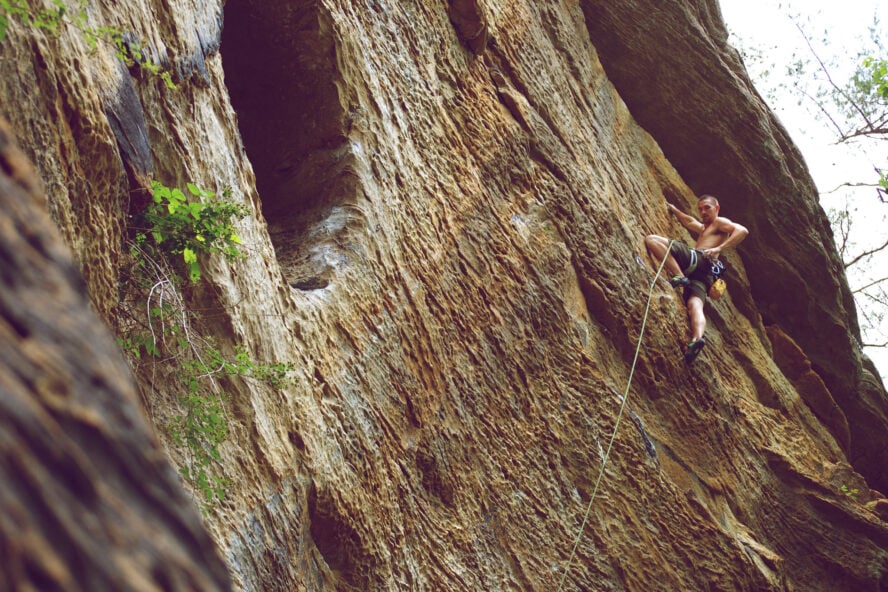 The RRG as we know it today
Once people began branching out and scoring on massive sandstone amphitheaters with fantastic potential, it didn't take long for clashes and access issues to arise. This was back in the days when climbing was a fringe sport, before gyms, REIs, and access coalitions.
It turned out a lot of the great crags we now enjoy were on private land, and landowners were none too happy to have dirtbaggers traipsing about. Simultaneously, the US Forest Service was enacting bans on the establishment of new routes in the main gorge, citing environmental concerns.
Fortunately for us modern-day climbers, locals acted quickly and formed the Red River Gorge Climbers Coalition (RRGCC) in 1996. Fast forward 20 years later, and the RRGCC owns, outright, almost 50 crags in the Red! If you set foot on any of these crags during your visit, which you almost assuredly will as they own many of the best cliffs, consider donating as a way of thanking these forward-thinking climbers.
While many cliffs are climber-owned, there are several that are not. As such, it is a good idea to do your homework before you visit the area and know and respect the rules and regulations of the land.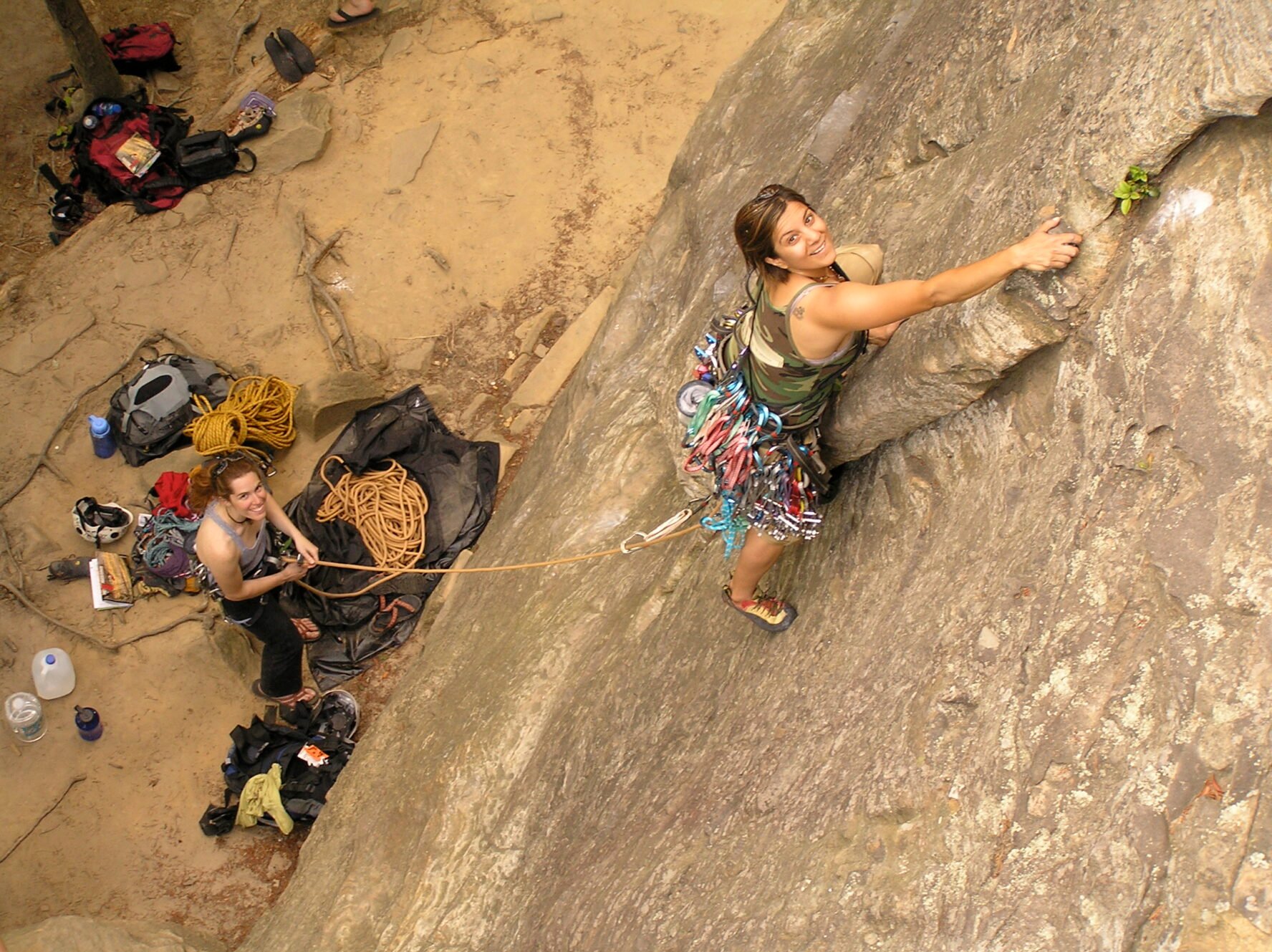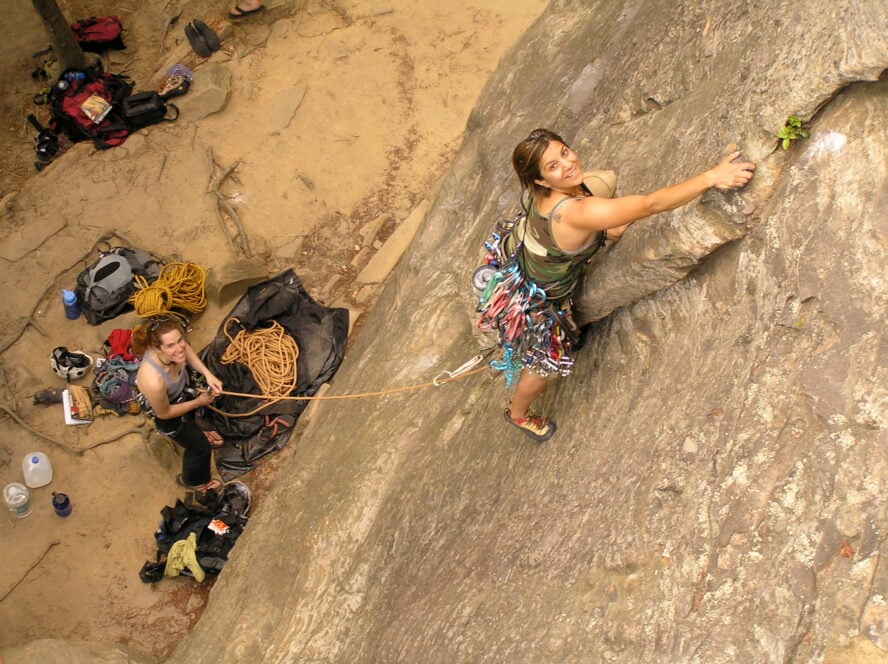 Good-to-know Info for Visiting Red River Gorge
If you're planning your first trip to RRG, here are some tips and pieces of advice to help you make the most out of your time. From when to go to where to stay, eat and play, and the guidebooks you need to pack along (as well as some guiding service recommendations), here's what you need to know:
When is the best time to visit Red River Gorge?
The Red is a shoulder-season area, meaning spring and fall are the best.
Fall is the prime time. The humidity evaporates, the temps drop, the leaves explode with color, and the Sprinter vans arrive en masse. Usually, the perfect weather window extends until just after Thanksgiving.
Spring can be a great time to visit as it is usually less busy than the fall. However, you run the risk of a weeklong rain spell spoiling your trip.
Winter is usually too cold for all but the bravest locals, but if you catch some sun on a cliff like the GMC wall or the aptly-named Solar Collector, you might be in business. Summer is usually when the heat, humidity, and bugs set in. That said, people still do climb in the Red; they just lose any performance expectations in a sheen of sweat.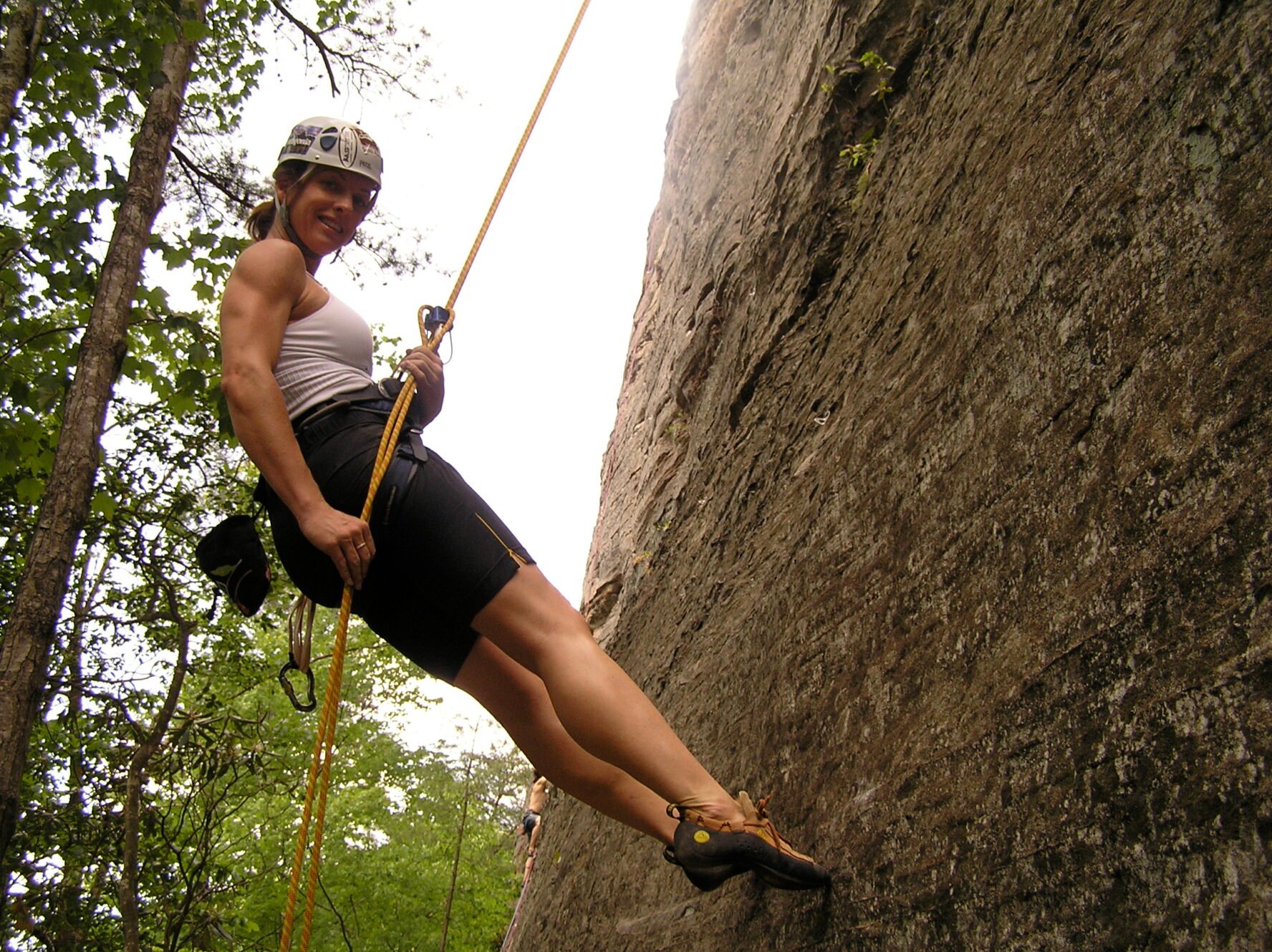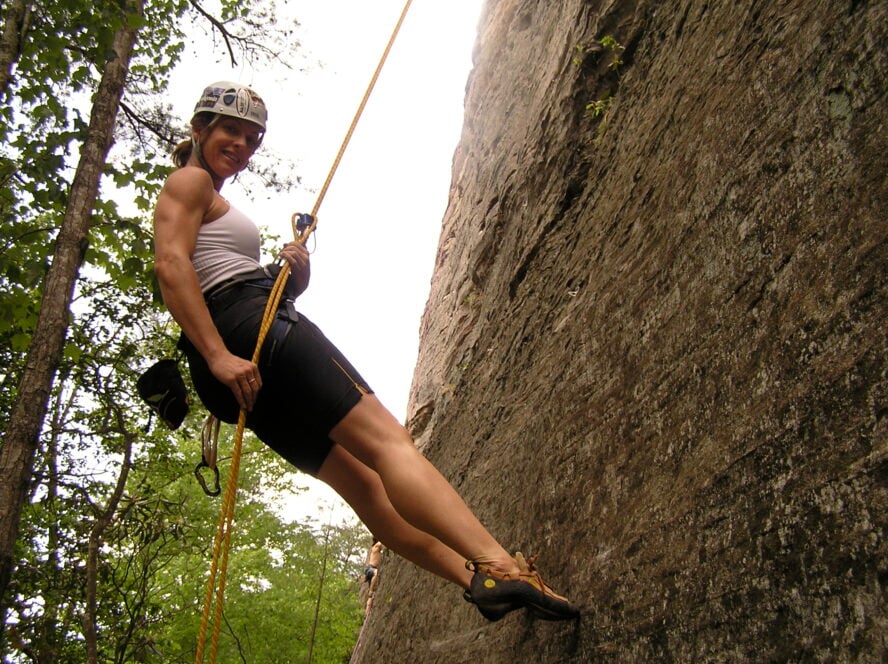 How do you camp at Red River Gorge?
Camping is a strong suit for the Red, as plenty of campgrounds exist to serve a variety of budgets and desires. Most people stay at either Miguel's or Lago Linda's.
Miguel's has been a mainstay of climbers since the 1980s and only costs $3 a night to pitch a tent. They serve up tasty pizzas and other dishes and have a retail shop. If you're looking to plunk down some bills, they also have lodging with spacious, comfortable rooms.
If you plan on climbing mostly around the southern region, Lago Linda's is a good bet. They have quiet campsites and cabins and located minutes from the Motherlode parking lot.
Land of the Arches campground — host of the Rocktoberfest event — is another great option. It's centrally located, so convenient for climbers looking to sample more of the area's climbing, rather than focusing on projects at a particular crag.
Beyond the camping, there are many cabins available to rent in the region, too numerous to list.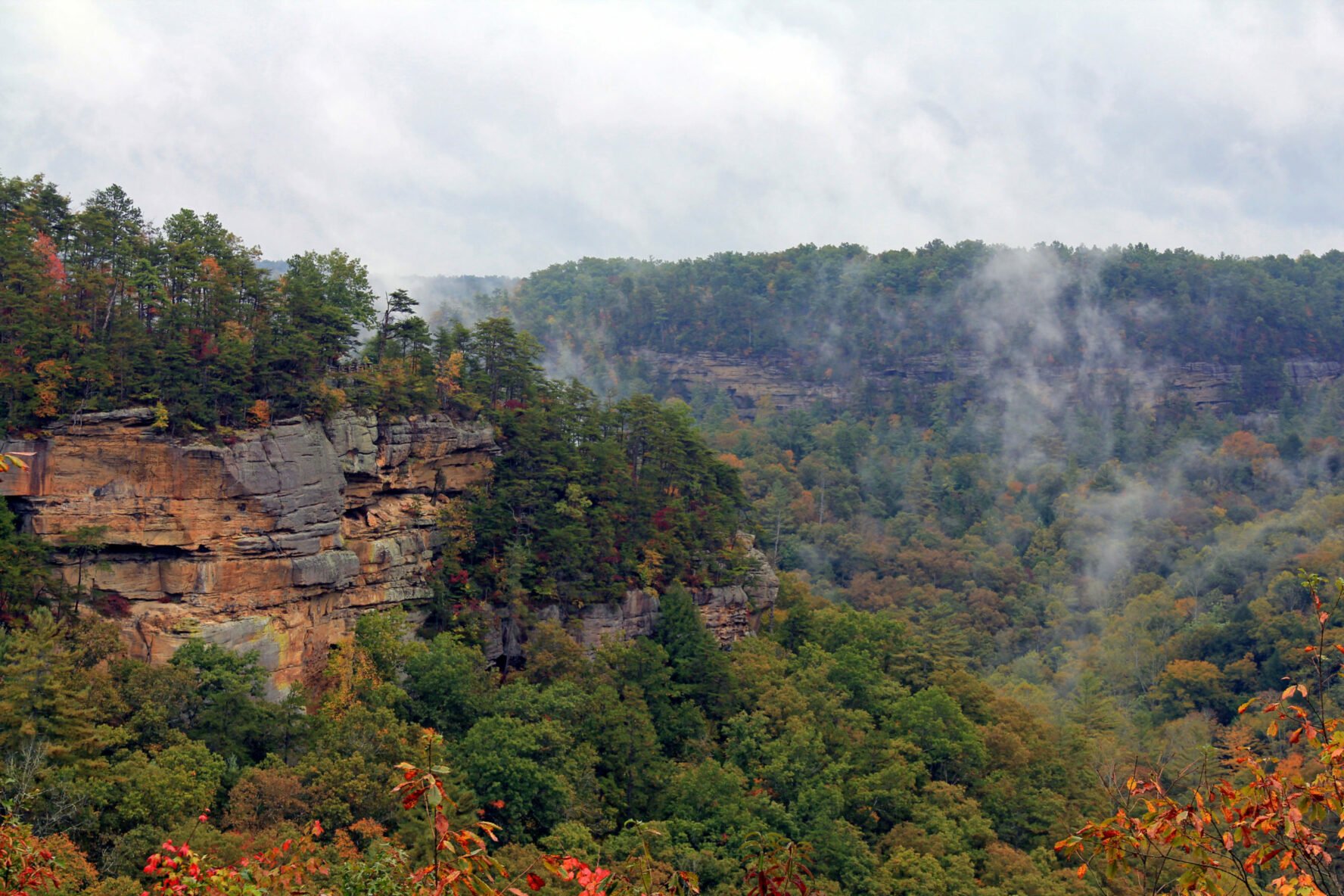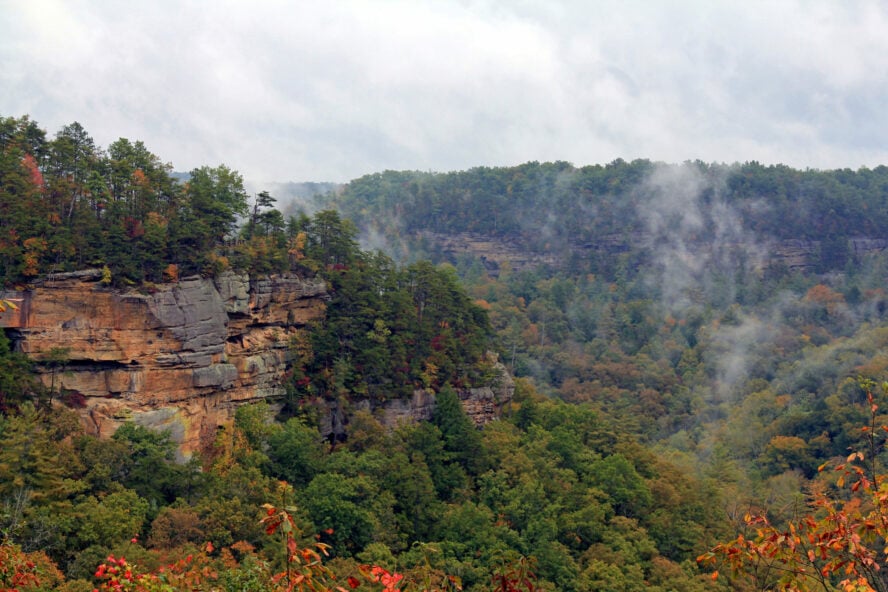 Things to do at the Red River Gorge on rest or rain days
Since the Red is so steep, there are usually options for rainy day climbing no matter what, but sooner or later, you will need to rest the guns for a few days anyway.
Check out the city of Lexington, about an hour away. Visit one of several high-quality bourbon distilleries like Buffalo Trace or Woodford Reserve. Check out the reptile museum just up the road from Miguel's. Take a hike out to one of the many natural arches in the Daniel Boone National Forest, which contains more than 600 miles of road and trail. Or if you are one of the lucky climbers who managed to snag a cabin with a hot tub, pull the cover back and soak those weary bones.
Climbing Guide Services:
KRAG: Kentucky Rock & Adventure Guides (KRAG) is a family-owned guide service, which strives to provide exceptional service to all participants (and their guides are AMGA certified).
Southeast Mountain Guides: All instructors are AMGA certified, professional, friendly, knowledgeable, and strive to provide the best service and experience for every client. All guided climbing trips are private and tailored to the client and their particular interests and goals. Southeast also hosts the area's only Via Ferrata, an excellent beginner climbing experience.
Guidebooks:
Whether you're looking to transfer from gym to crag or have a specific goal in mind, opt for a customized day or half-day tour with a certified local guide. Take any guesswork out of the game and enjoy Red's supreme single-pitches!