The 12 Greatest Places for Rock Climbing in the USA in 2023
These locations are the USA's All-Stars. In a country full of worthy contenders, these twelve top picks round out the best places to climb across the United States.
Table of Contents
When it comes to rock climbing adventures, it doesn't matter what you're looking for, the USA delivers. From the grand alpine endeavors of the Pacific Northwest to the steep, hidden cliffs of the southeastern corner, from the arid landscapes of the western deserts to the rolling hills of the midwest — America has rock climbing covered. The sheer vastness of the USA, the myriad of rock types, styles and quality make it home to several of the best places for rock climbing in the world. Whether you're traveling from afar or looking for your next local adventure, here's our list of the best places to rock climb in the USA.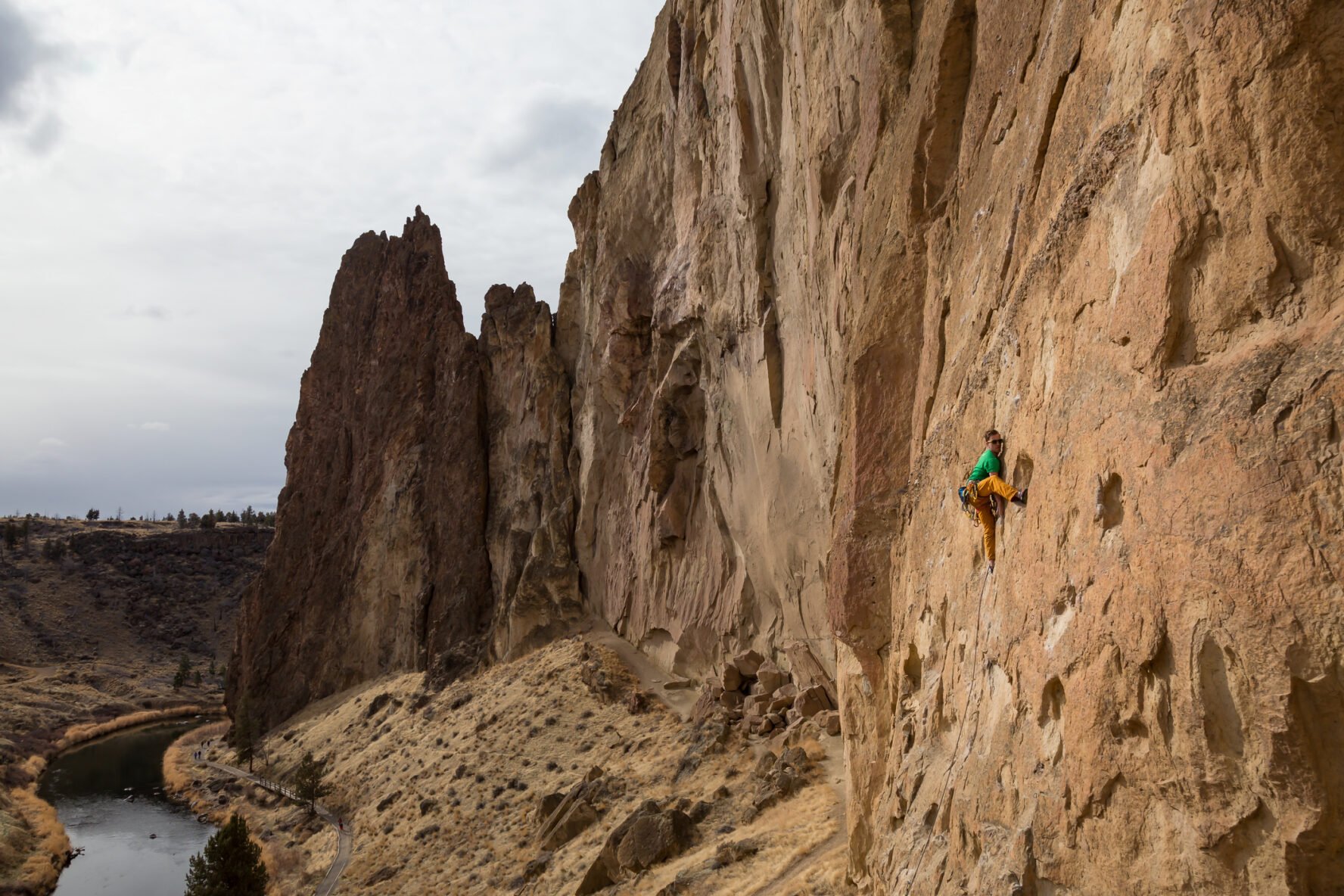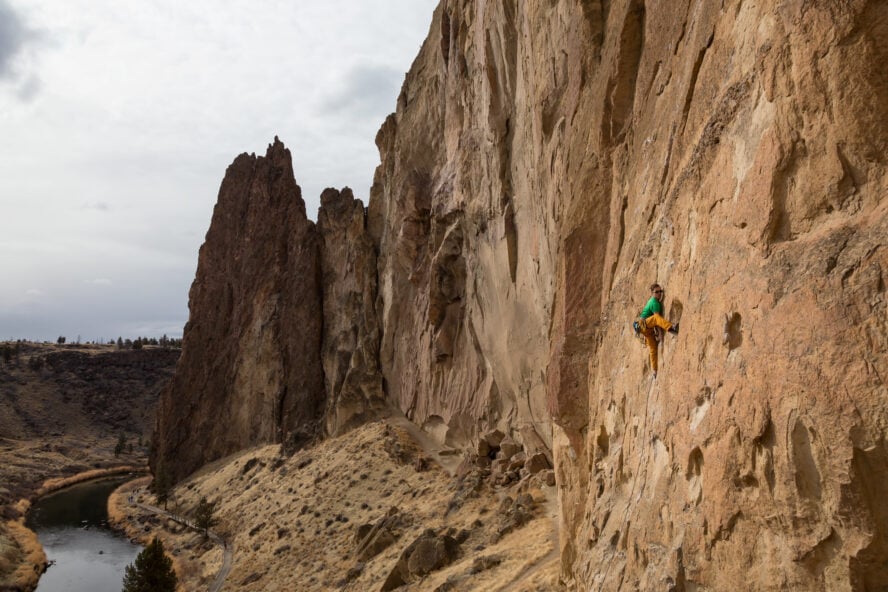 For the best climbing in the world, look no further than your own backyard
I once lamented the absence of international travel in my life. I filled my refrigerator with pictures of far away landscapes, of the cultures, destinations, and eventually, the climbing that I hoped to one day challenge myself with. It took a number of years before I realized that there was a world's worth of climbing right here in my home country. There is so much climbing to discover, which is why I haven't made any region my official full-time home just yet.
Alongside my partner, we seem to be changing scenery every couple of months when the need to discover a new destination arises. In any given year, I find myself all over the country, traveling where the climbing and the guiding work takes me, and I feel incredibly lucky to have this ability. I have had the chance to play in these places, some of which I have even called home for a little while.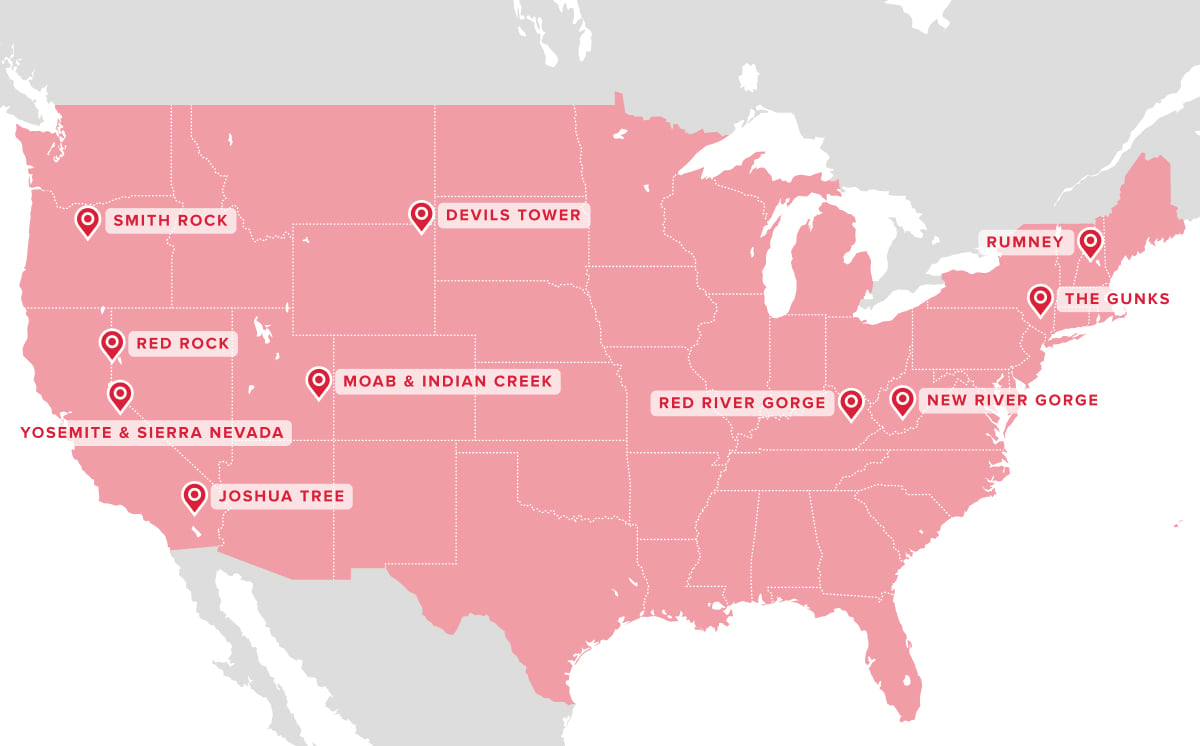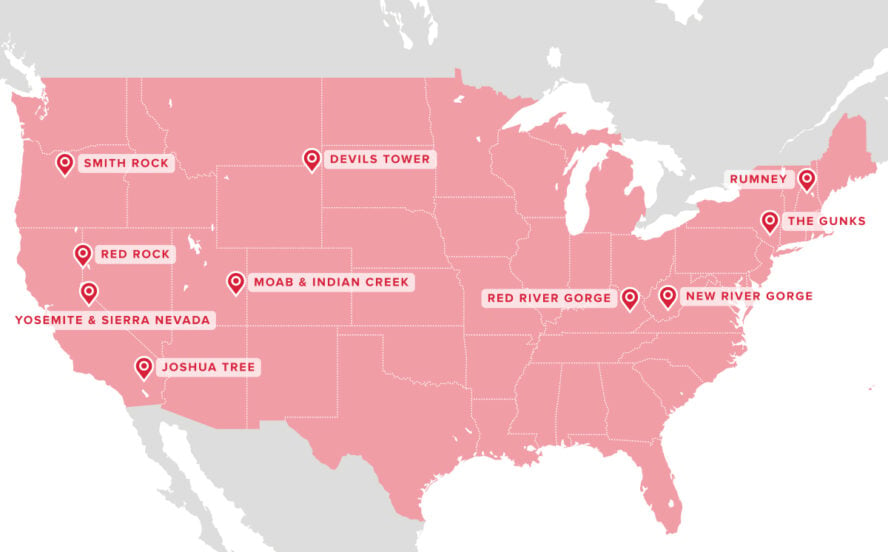 Whatever the type of rock climbing you're after, you're bound to see it on this list! Here are the 12 best places to rock climb in the USA: