Chattanooga Climbing: The Sandstone Capital of the Southeast
Climbing in Chattanooga is all about scenic landscapes, world-class bouldering, and gymnastics-style rope climbing—within and just outside the city limits. Bring the burl if you want to enjoy this arena of steep sandstone.
Table of Contents
The first time I went climbing outside in Chattanooga I was skeptical. My gym friends were driving me to a bouldering place called Stone Fort tucked behind a golf course. A golf course of all places?!
What about the snow-capped mountains? Where were the huge granite domes?
Just a few yards from a neighborhood and golf greens, towering boulders and bizarre rock features unfurled as if out of a fairytale. These ancient stones are encompassed by a forest teeming with a mélange of bird chirps, cicada hums, and occasional throaty oration from a boulderer cruxing on a problem. The refrains simultaneously calmed and excited me. Before I knew it, I was hooked—so much so that I made the city my home.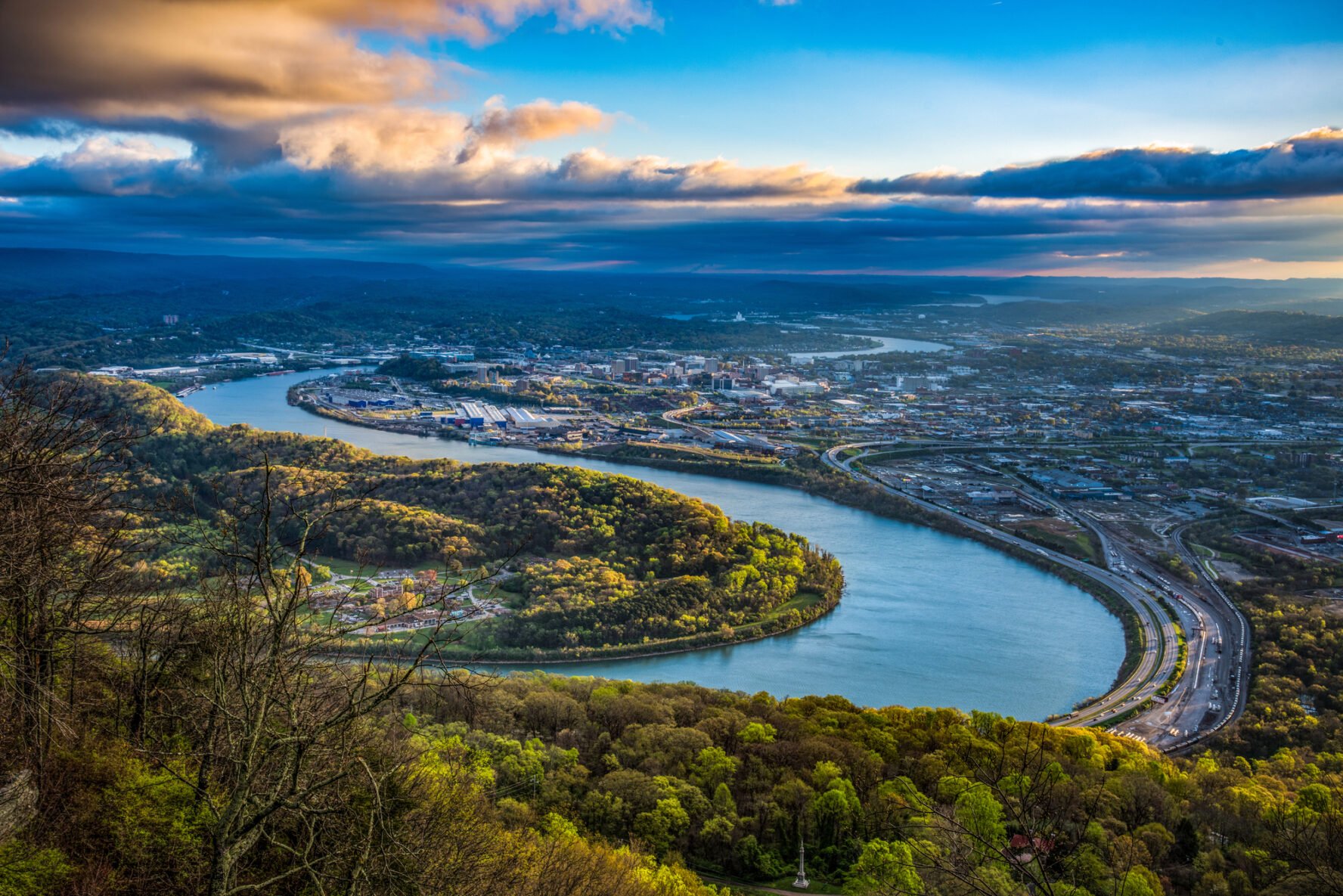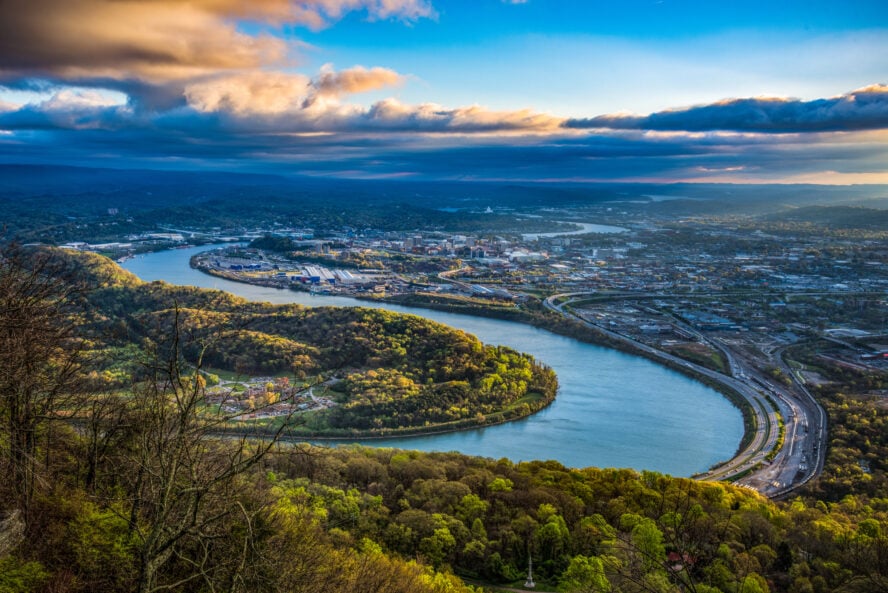 Climbing in Chattanooga: There are Endless Opportunities On and Off the Rock
Everyone knows Chattanooga is the best Southeast climbing hub. And for those who don't, the locals are glad it has remained a secret. Even though there are other Southern hotbeds—Red River Gorge is a premier sport climbing destination and New River Gorge has a stellar concentration of trad and boulder problems—Chattanooga offers a lot more opportunities and activities for permanent residents.
For the modern nomad and traveling climber, there are a lot of perks. The city has the world's fastest internet (a huge plus for my freelance copywriting compared to more rural zones I've visited), there are tons of coffee shops and bars to work at, and once I'm finished the town is surrounded by four mountains (Lookout, Racoon, Signal, and Mowbray) to go hiking, biking, and swimming.
The city has it all: Trad, sport climbing, and bouldering
Chattanooga has an abundance of each discipline of outdoor rock climbing. From historical trad lines established in the '60s at Sunset Rock, to just opened boulderfields like Dogwood and the Old Wauhatchie Pike Boulders, this slice of the Cumberland Plateau has something for everyone.
There is currently a huge access boom right now which means more crags are being preserved and protected. New rope climbing spots like Denny Cove and Woodcock Cove have been purchased by the Southeastern Climbers Coalition (SCC), the local climbing organization, within the past five years meaning climbers have a bigger selection of routes and existing zones will be less crowded.
Get ready for burly, athletic movements
Chattanooga climbing is known for its steep terrain that will make your forearms swell and shoulders sore. Even though the slabby big wall climbing in North Carolina is right next door, Tennessee boasts a drastically different style because of the natural features of the sandstone. And since it is more pumpy power than technical skill, this is a great place to transition from the gym to outdoor for beginners.
My 6 Favorite Climbing Spots in Chattanooga
Alright, already! Where can I rock climb in Chattanooga?, you might be asking. Below is my Chattanooga climbing guide filled with some of the most popular—and personal favorite—climbing areas to get you started. But remember, these are just the tip of the escarpment in this stone-laden land!