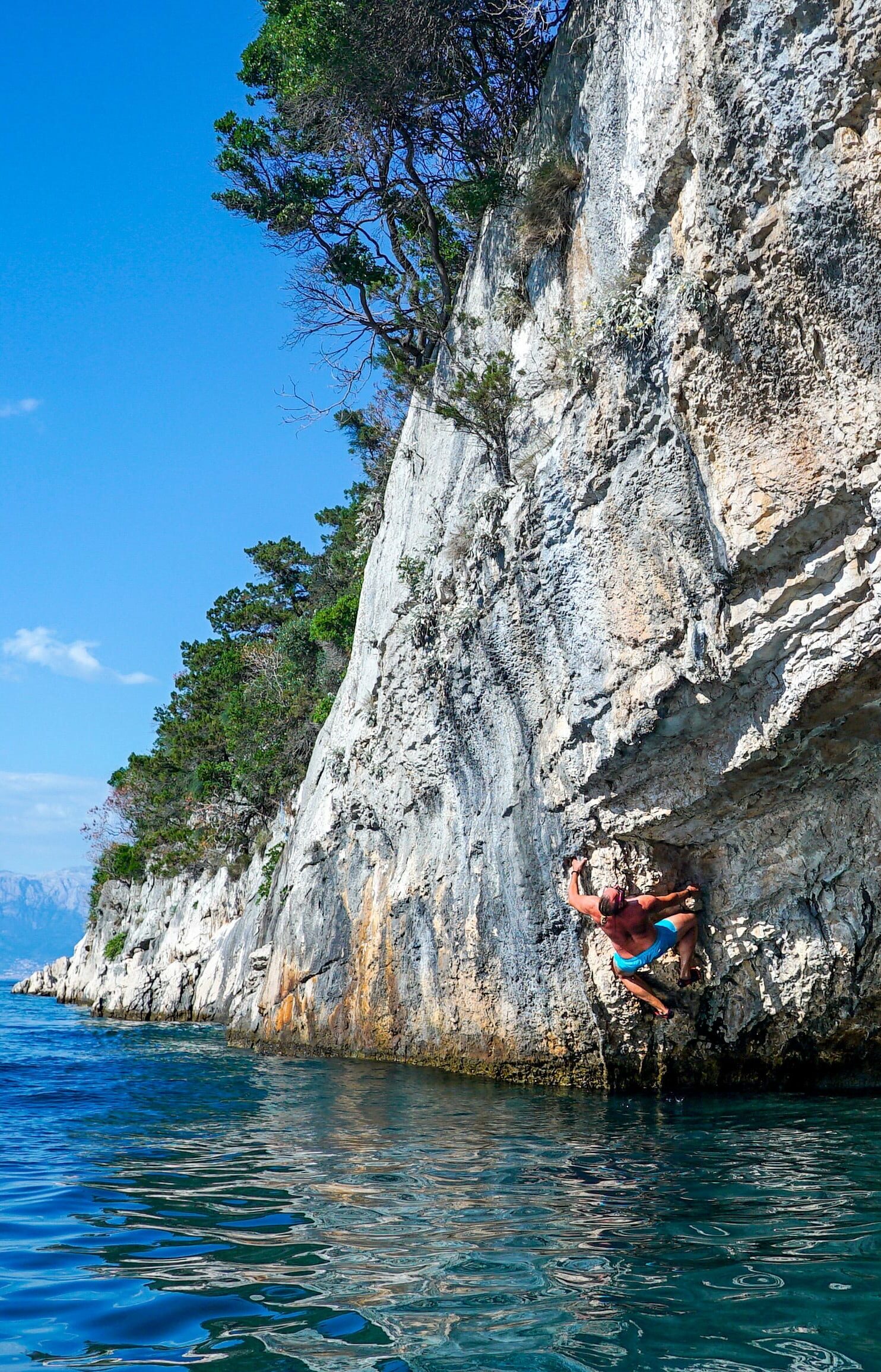 Sail, Climb and Relax along the Croatian Coast
If your idea of a perfect vacation combines climbing, sailing, and A LOT of lounging on perfect Mediterranean waters, Croatia offers the balance you seek. Come to Dalmatia, a sliver of Croatian coast that splinters into a fan of islands amid a turquoise sea—known for its spectacular nature and laid back Mediterranean lifestyle.
Over seven days, island-hop from a comfortable performance yacht and rock climb at secluded island coves and dreamy seaside crags that most people don't even know exist. On this trip, you'll never have to deal with a queue, worry about logistics or waste time organising details. Relax. This is your dream holiday.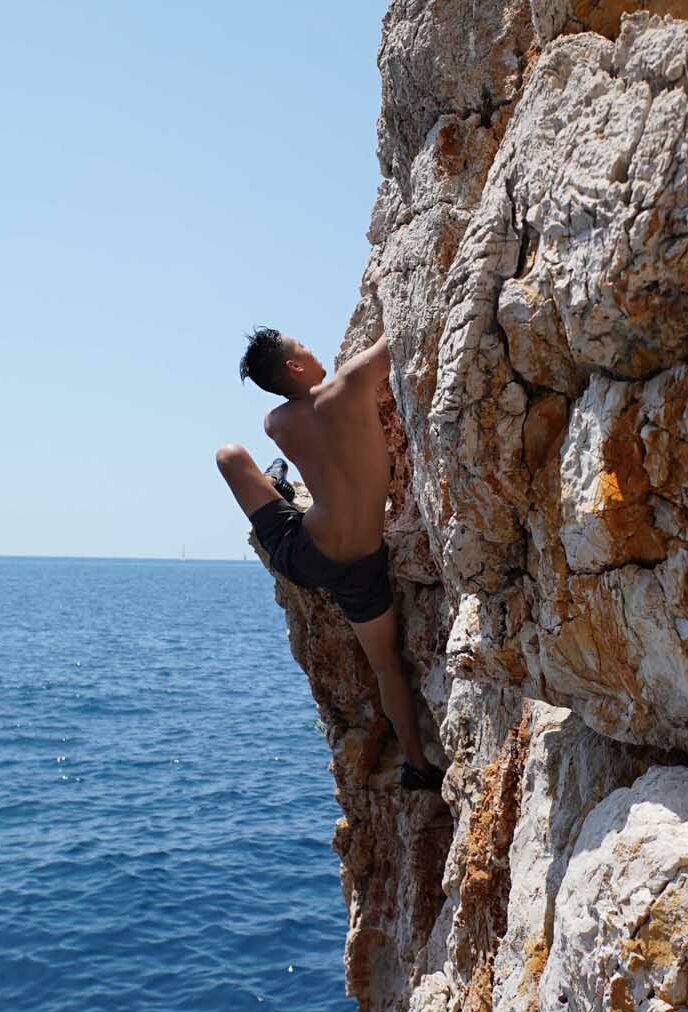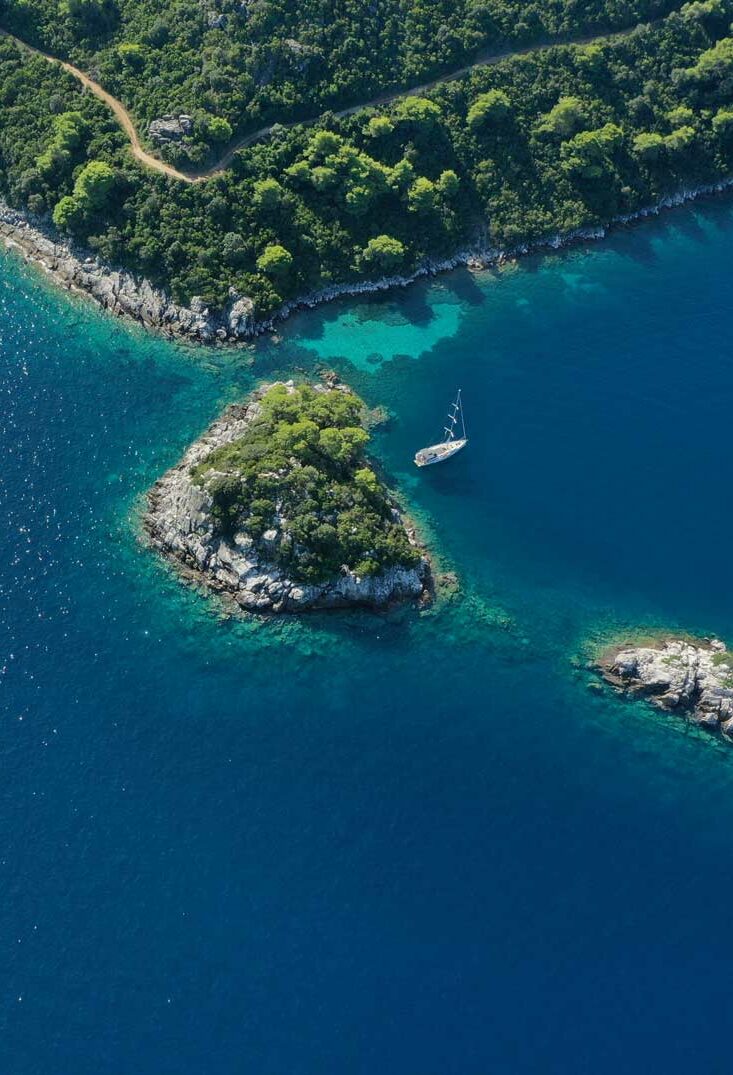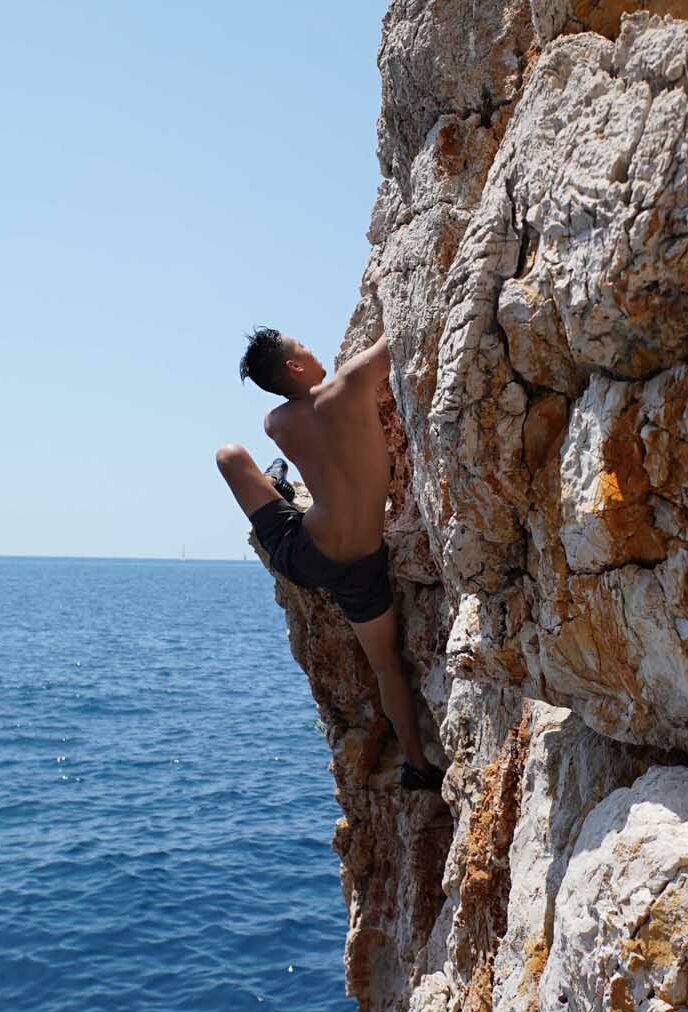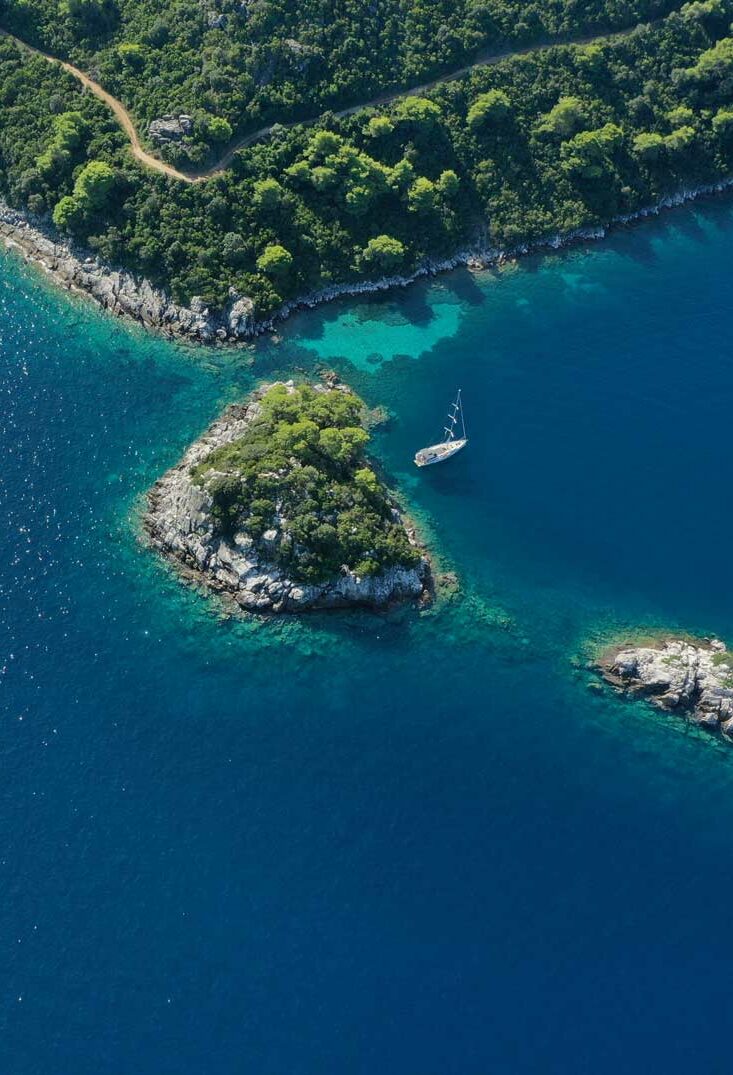 Croatia as it is meant to be experienced
Skip out on the crowded beaches and tourist traps. There are more than seventy islands to explore, adorned with pine forests, pebbled beaches, lighthouses, and rustic stone homes that remind you of a simpler time. Catch the wind and sail from island to island, then drop the anchor in one of many picturesque bays with endless cliffs just waiting to be climbed.
SEASIDE CLIMBING
43° 30′ N, 16° 26′ E
EMERALD-SAPPHIRE SEA
OFF THE BEATEN PATH
ENDLESS PITCHES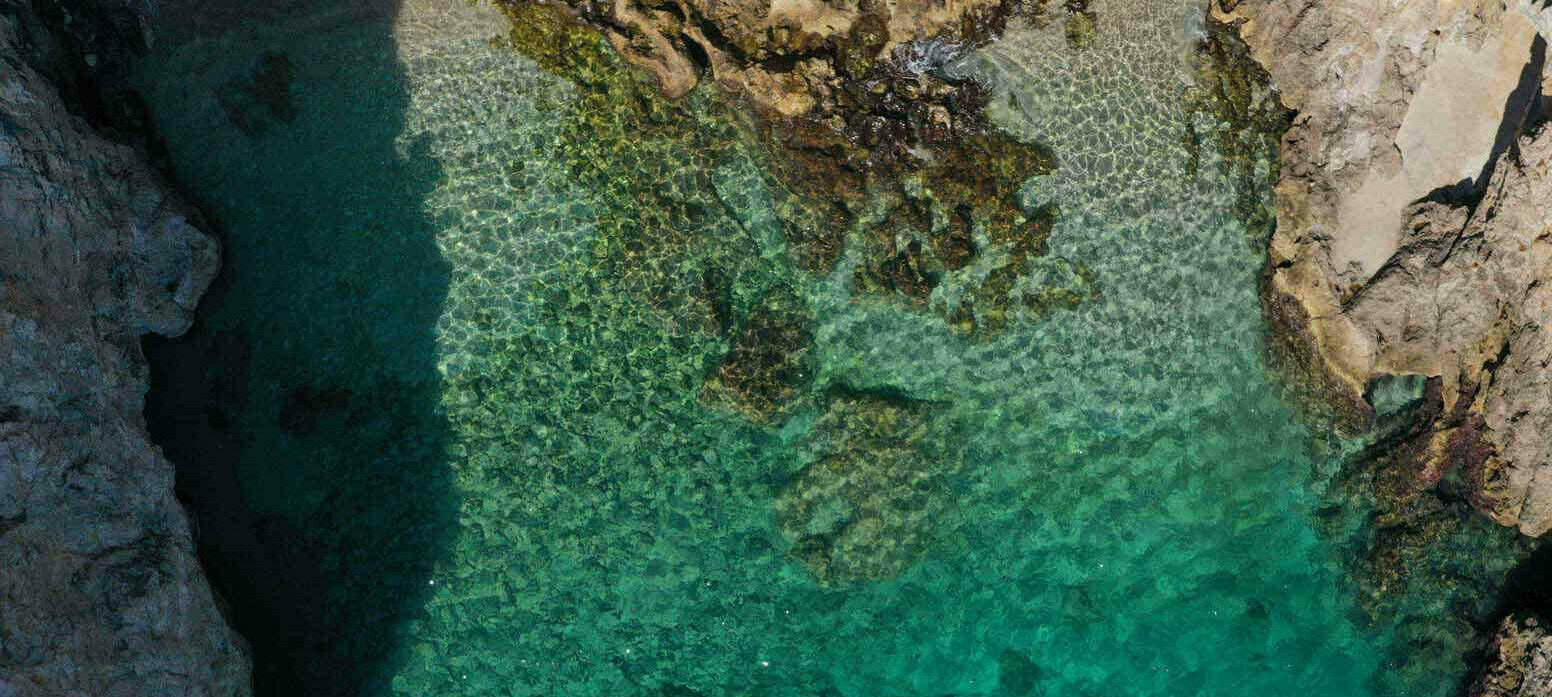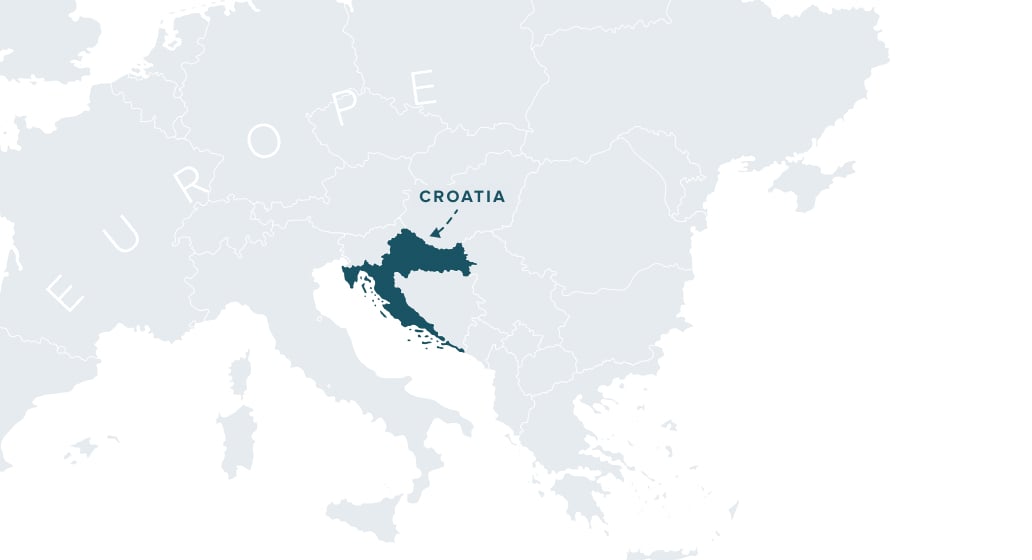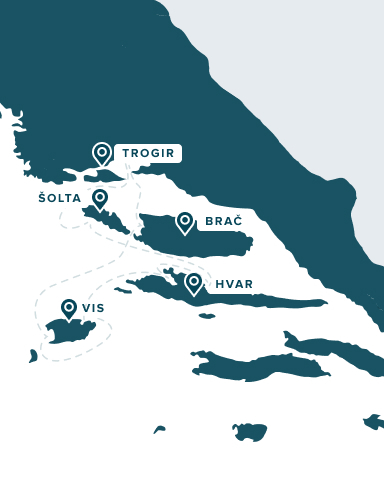 Sail. Climb. Recharge. Repeat.
A MYRIAD OF OPPORTUNITIES
Sailing gives you freedom and flexibility. With a guide who has scoured the land for the best hidden gems, you'll always be one unmooring away from the next dramatic cove or untouched bluff.
Once you spot the perfect rock, it's time to drop anchor and start climbing. When you're all tapped out, refresh with a swim, paddle-board about, or soak up some sun on a nearby beach.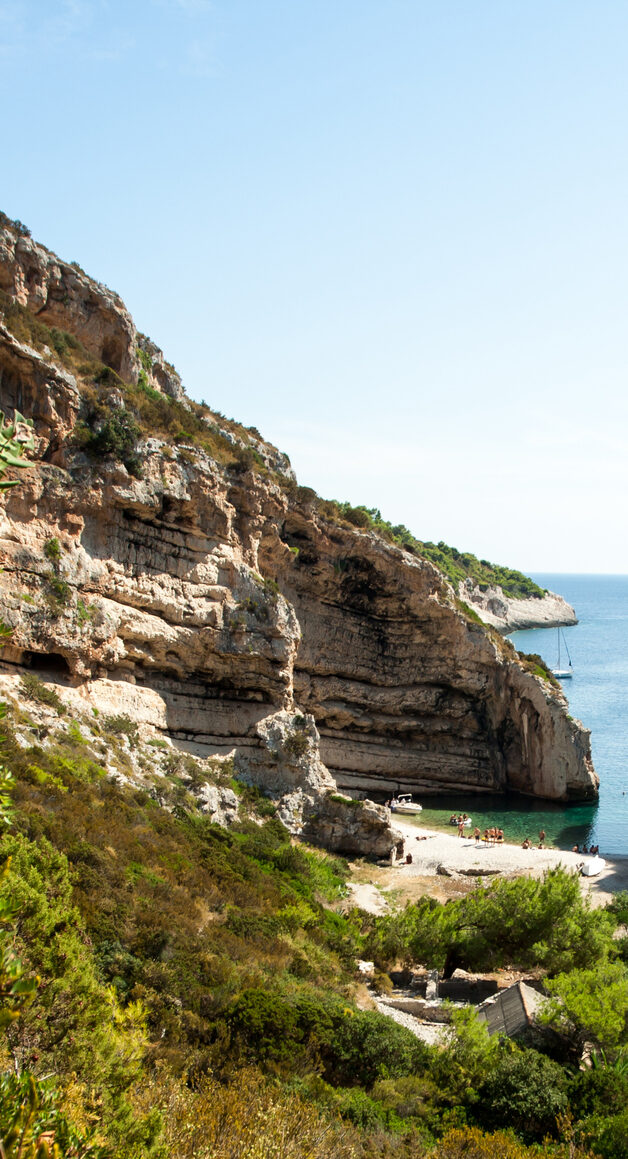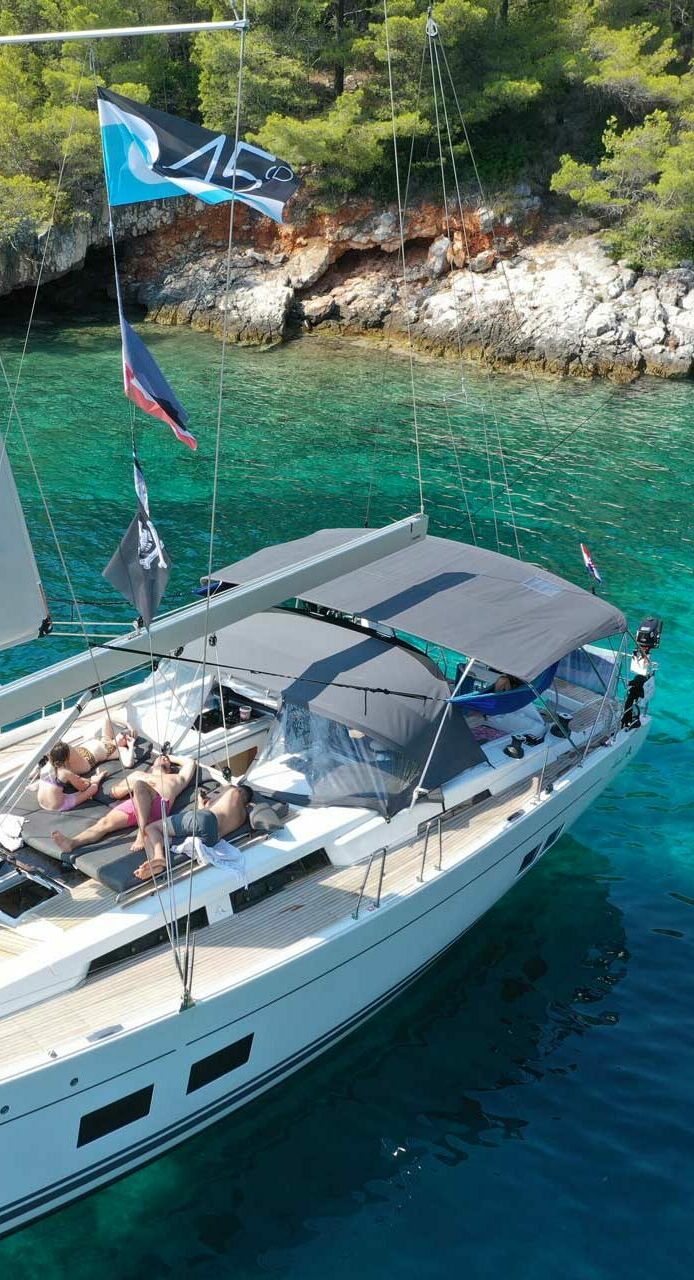 ROUTES FOR EVERY TASTE AND SKILL LEVEL
There are hundreds of bolted sport and deep water solo routes on featured limestone.
Whether you're an experienced climber or just getting into it, you'll enjoy a variety of grades on the attractive escarpments and boulders scattered along the shoreline.
ADVENTURE MEETS LUXURY
All aboard the Hanse 548! This 50-foot state-of-the-art yacht offers lots of comfy lounge space both on deck as well as in the cockpit, with more spacious living space and private cabins below.
Fitted with everything you need, spend your downtime however you please: gain hands-on sailing experience, snorkel, or take a SUP to explore wherever you're moored. After a few days basking under the warm Mediterranean sun, you'll realize that nothing beats exploring Croatia from the comforts of an elegant, cushy yacht.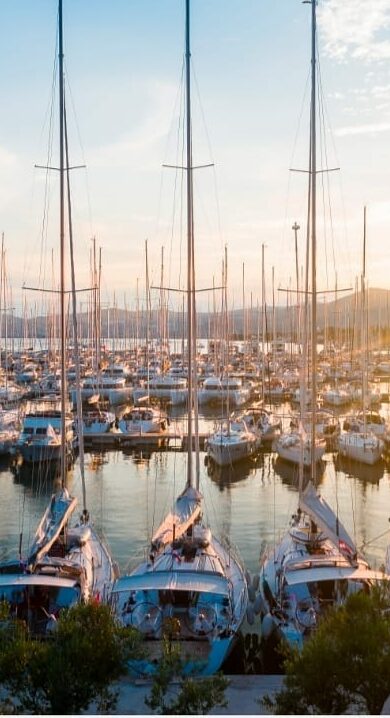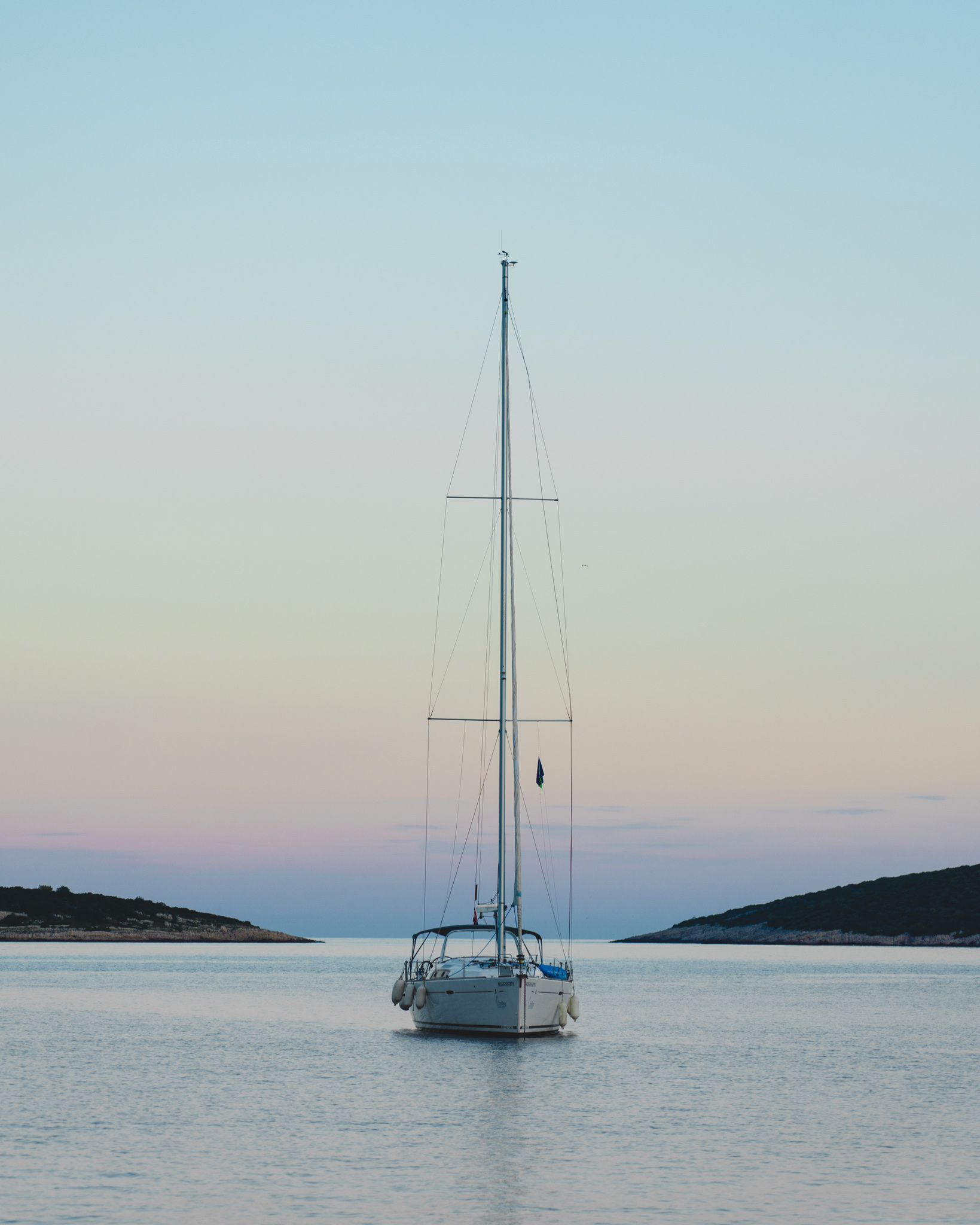 A surreal experience awaits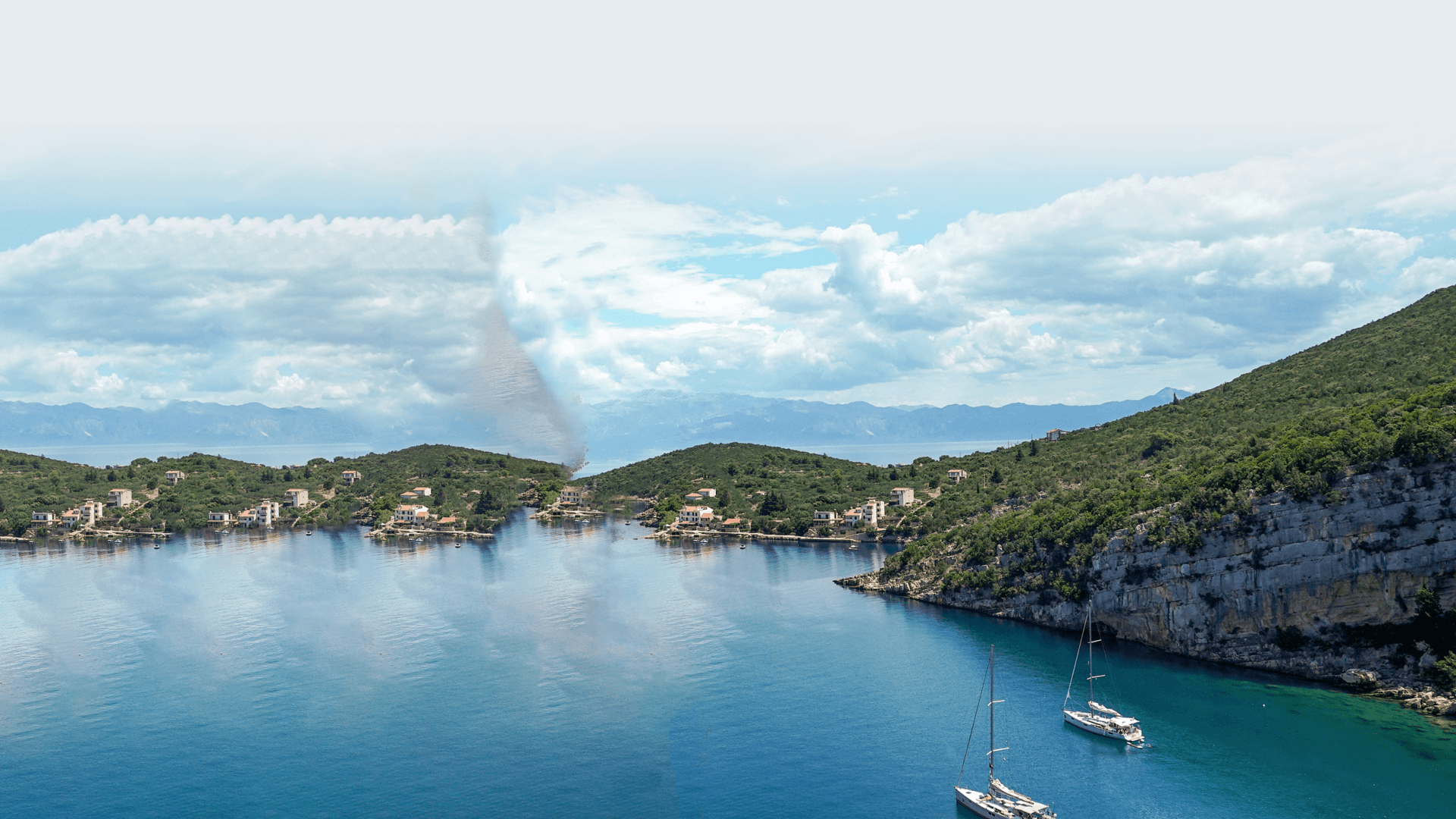 Visit the pearls of Central Dalmatia
VIS
The Adriatic is your oyster. Cresting out of the turquoise sea are dozens of islands strung along the Split coast for you to explore.
Your first stop will be Vis. Spend your days on solid colorful limestone overlooking the shimmering waters and in the evening, visit small fishermen villages along the coast.
The climbing features everything from deep water solos on sharp crimps, to long cracks and wild boulders perfect for practicing your dynos.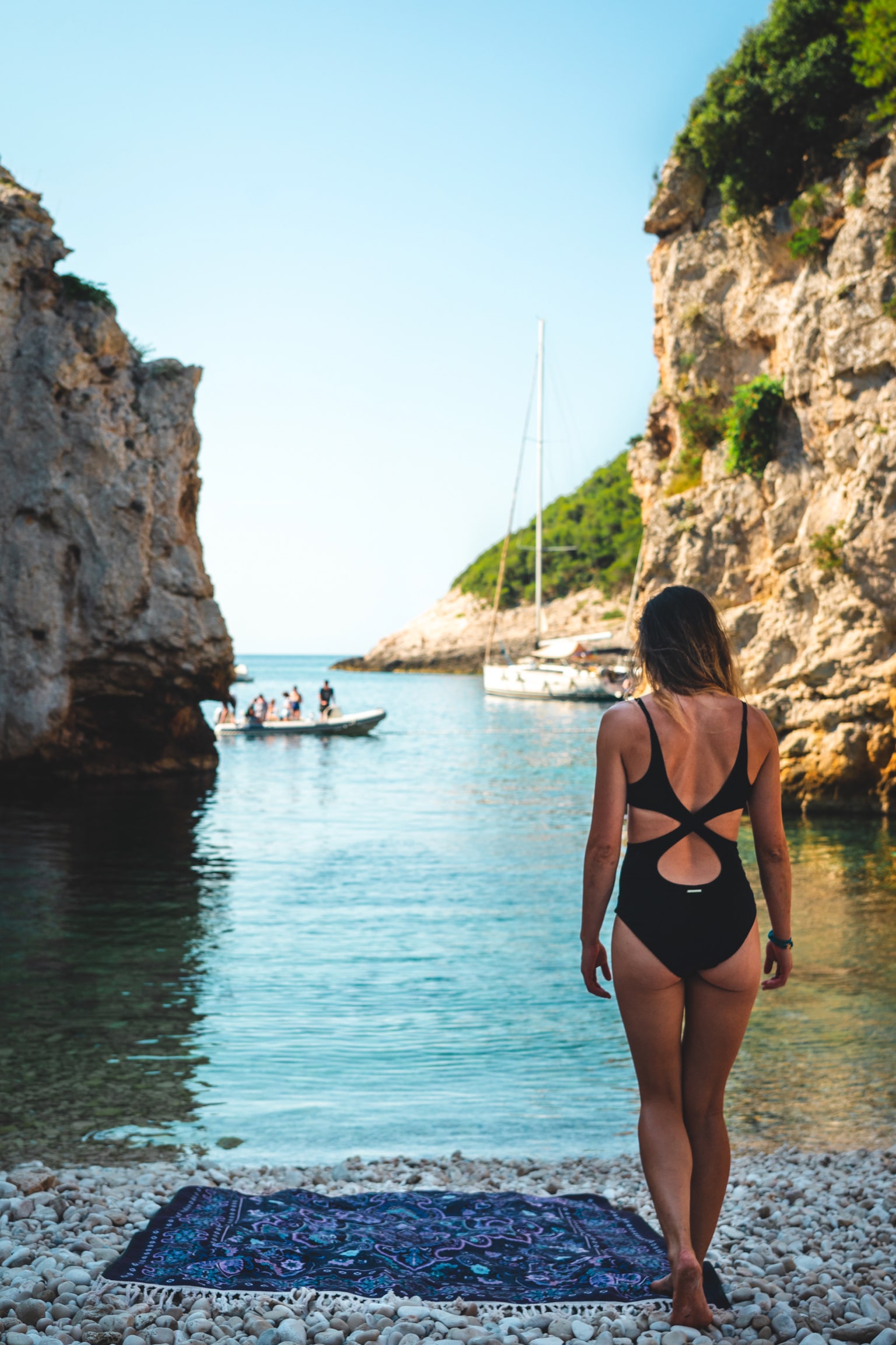 HVAR
Hvar is considered one of the most beautiful islands in the world. It is famous for its lavender fields, numerous inlets and bays, and jaw-dropping landscapes.
The highlight are its Red Rocks—an impressive masterpiece of nature rising up straight out of the sea. You'll definitely need a minute to soak up the splendid views before you try your hand at deep water soloing. Grab a paddleboard and explore the narrow islets in between goes.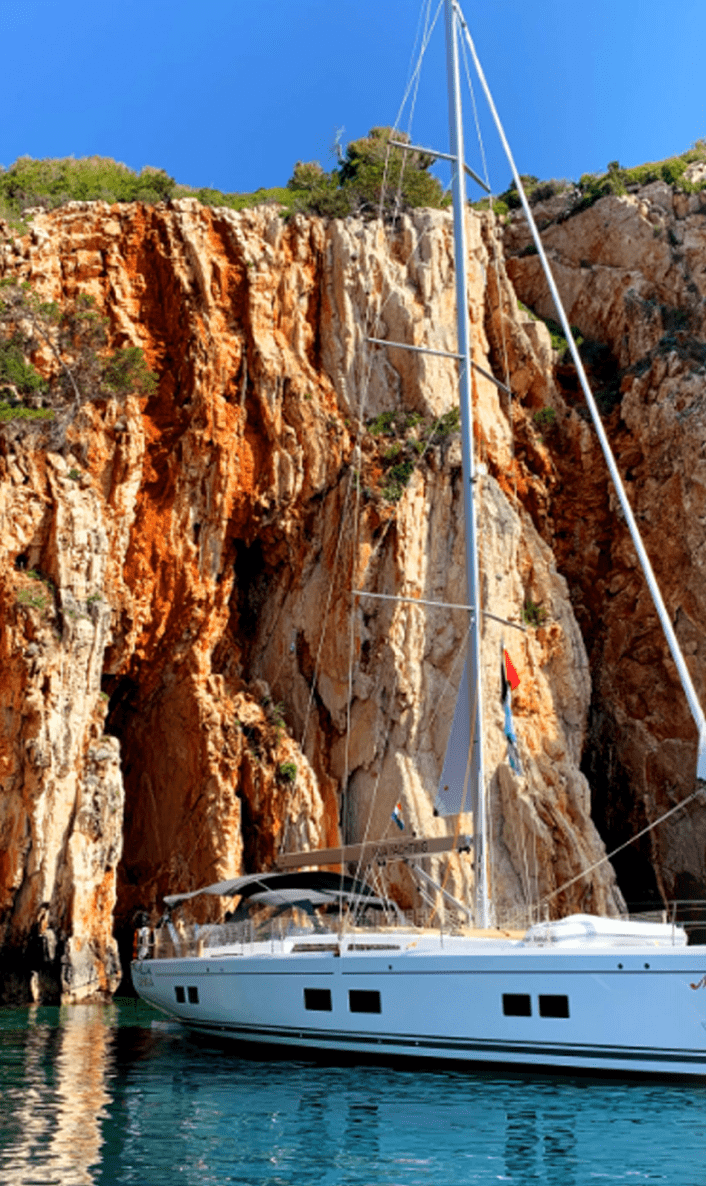 BRAČ
Over 24 miles long and just 7.5 miles wide, Brač is known for its unique ever-changing Zlatni Rat beach that moves with the currents and shapeshifts each day.
Here you'll visit the Smrka canyon, an impressive wall with routes up to 50 meters in height. It's an excellent destination in the summer with great rock quality, beautiful routes, and shade until suppertime.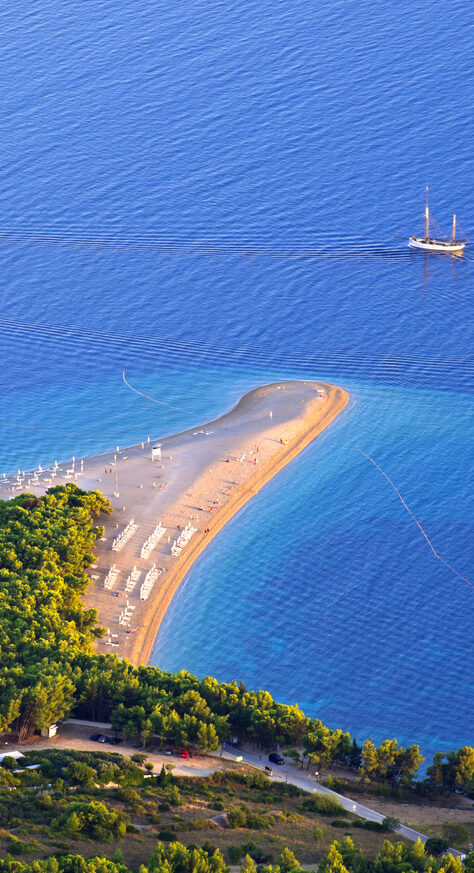 ŠOLTA
Your last stop is Šolta—a magical island close to the coast yet to be fully discovered. This often-overlooked tranquil oasis is the perfect place to relax and enjoy peace and quiet.
On the route from Hvar to Šolta, you will spot a number of hidden coves and pebble beaches. Sail and anchor next to beautiful south-facing cliffs perfect for free climbing with fantastic views of the open sea and islands of Brač, Hvar, and Vis.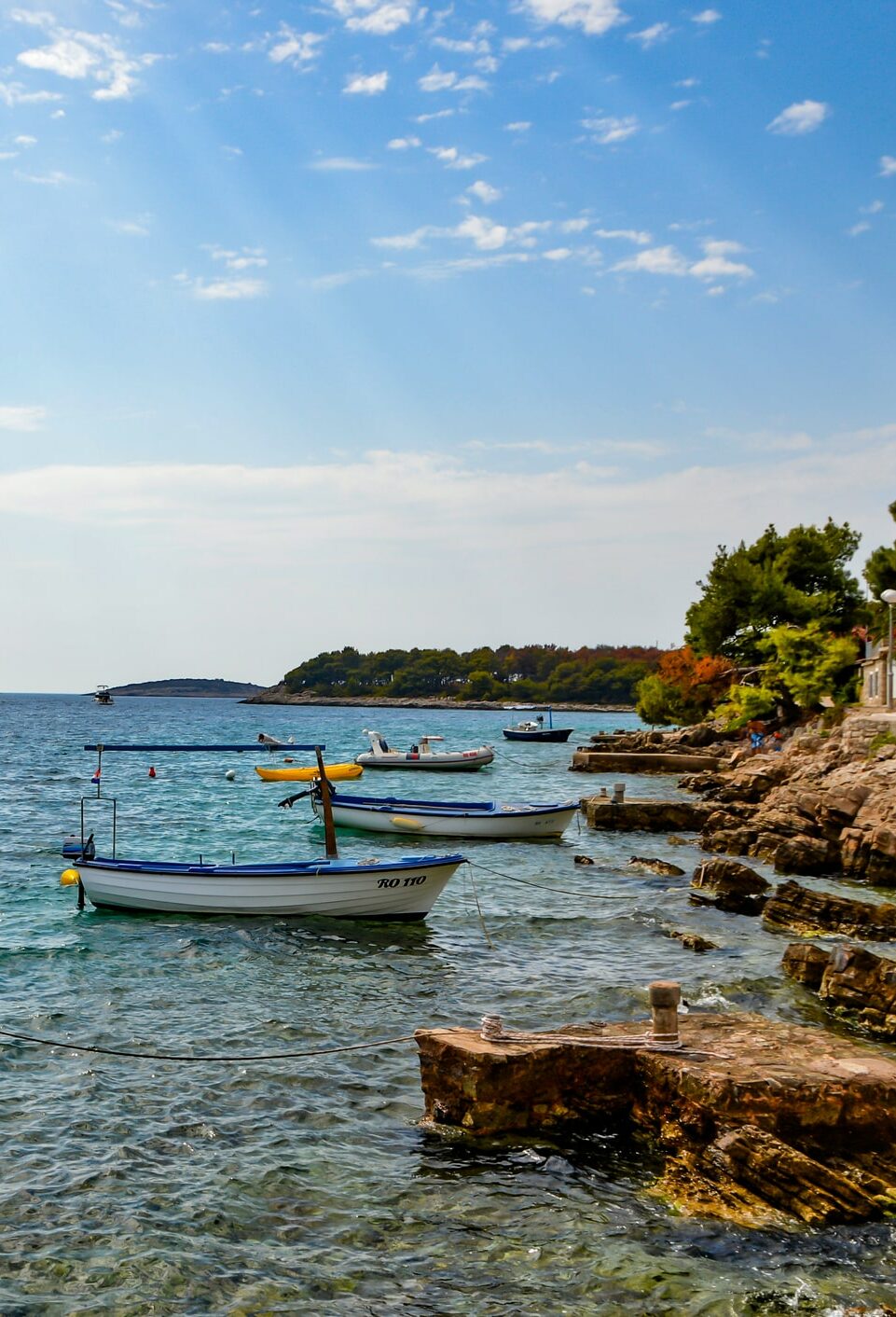 Idyllic sailing through crystal clear waters
DIVINE NATURE AND BALMY DAYS
Spend your free time on a paddleboard, take a refreshing dive and snorkel to the bottom of the sea where you'll find amazing wildlife, or visit the beaches Croatia is famous for—the fresh scent of pine trees mixed with salty air is the best aromatherapy in the world.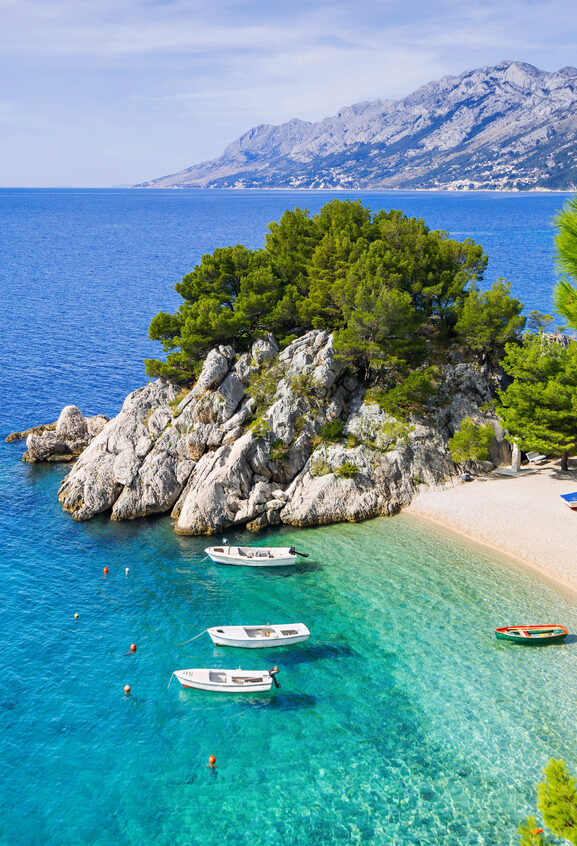 Embrace the carefree moments
Immerse yourself in the easygoing Dalmatian lifestyle and enjoy the carefree moments. Soon you'll understand the coastal Croatian phenomenon of fjaka, a sublime state of mind and body with aspirations to do nothing.
Croatia has been an important gastro-destination for years due to its centuries-long culinary tradition. Taste superior wines, handmade olive oil, cheese, figs, prosciutto, and seafood. In the evenings, share a meal with your group, enjoy spectacular iridescent sunsets from a terrace of a local restaurant, and embrace the easygoing mindset of the locals!
AUTHENTIC CULTURE
FEEL THE CAMARADERIE
TRADITIONAL CUISINE
ISLAND HOPPING
FIVE-STAR AMENITIES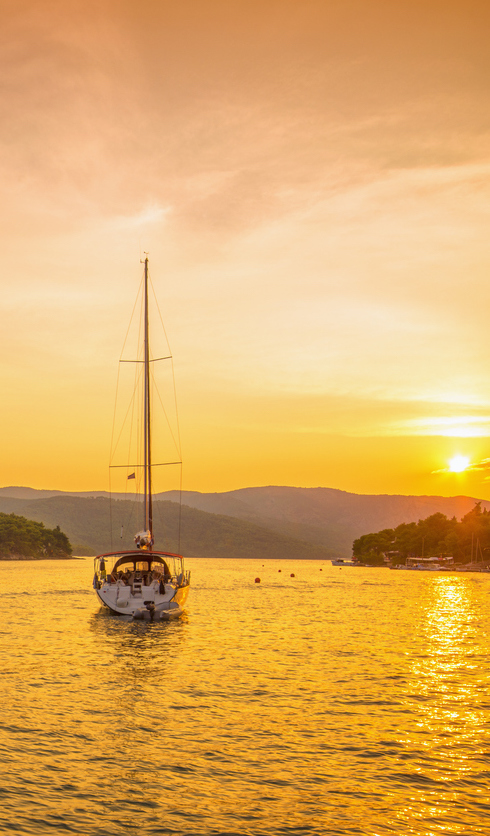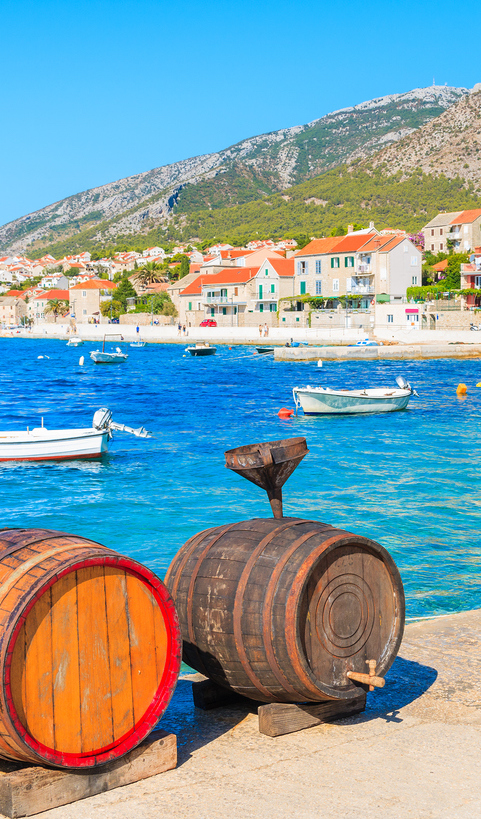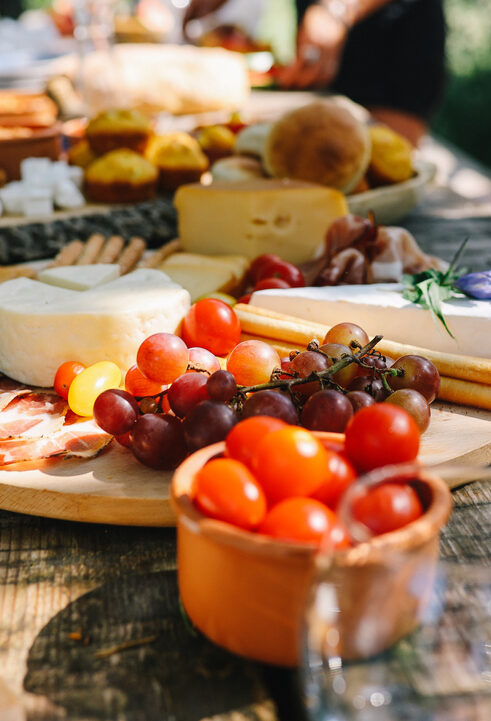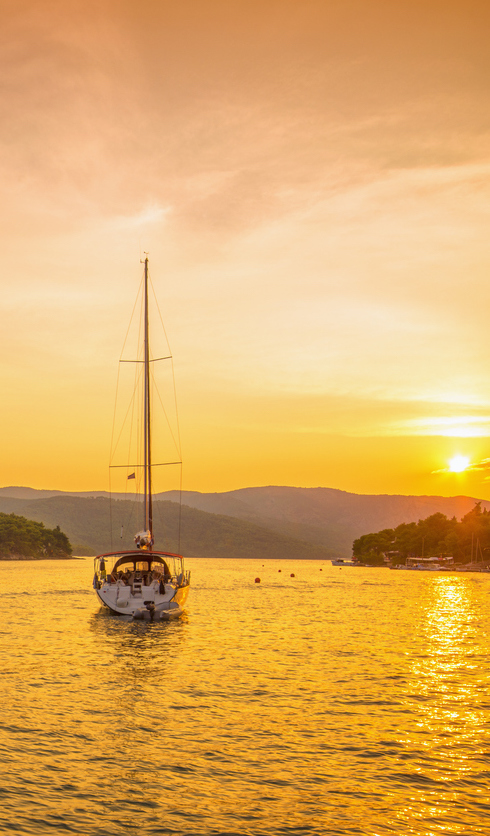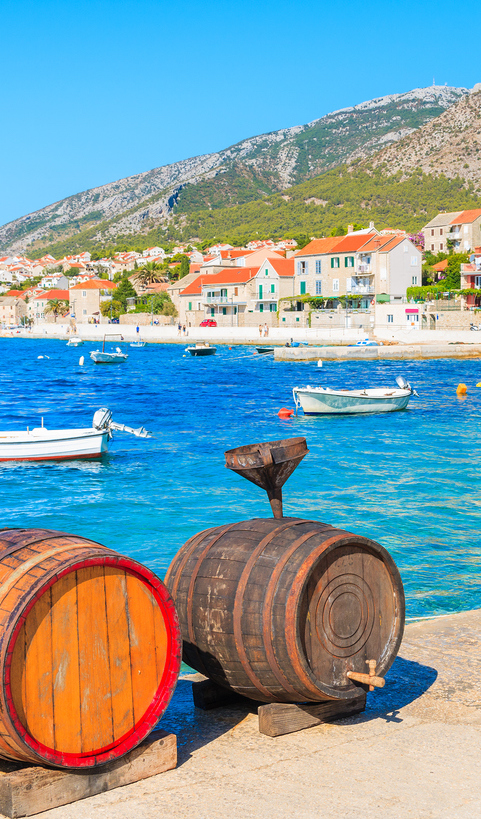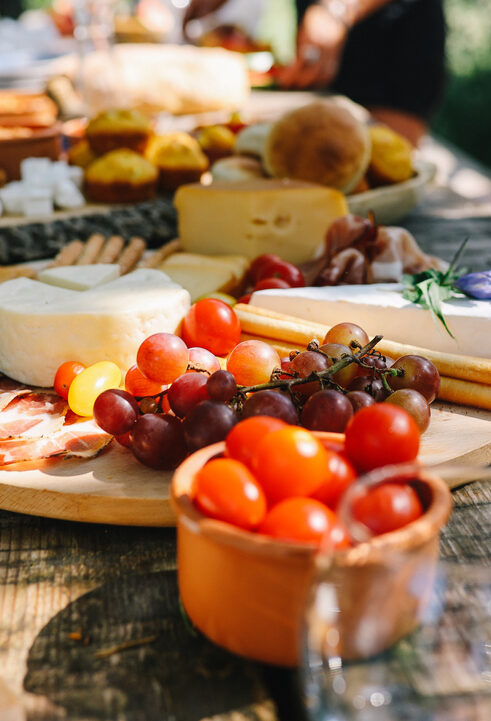 Your guides
Nick and Mahina started 45 Degrees Sailing to provide adventurers with a premium, unforgettable experience that combines luxury, thrills, food, and culture.
New Zealander Nick always felt the sea calling his name. In true blue Kiwi style, he proceeded to teach himself how to sail when he was just 19 years old.
In contrast, Lake Taupo native Mahina was never really into sports—she loved working with children and moved to France to work as an au pair. After their paths crossed in 2006, Mahina recognized Nick's passion for sailing and slowly developed a love of being on the water herself.
Following their passion for the sea ultimately led them to Croatia where they immediately fell in love with the region. Today, Nick and Mahina spend their days sharing their love for adventure!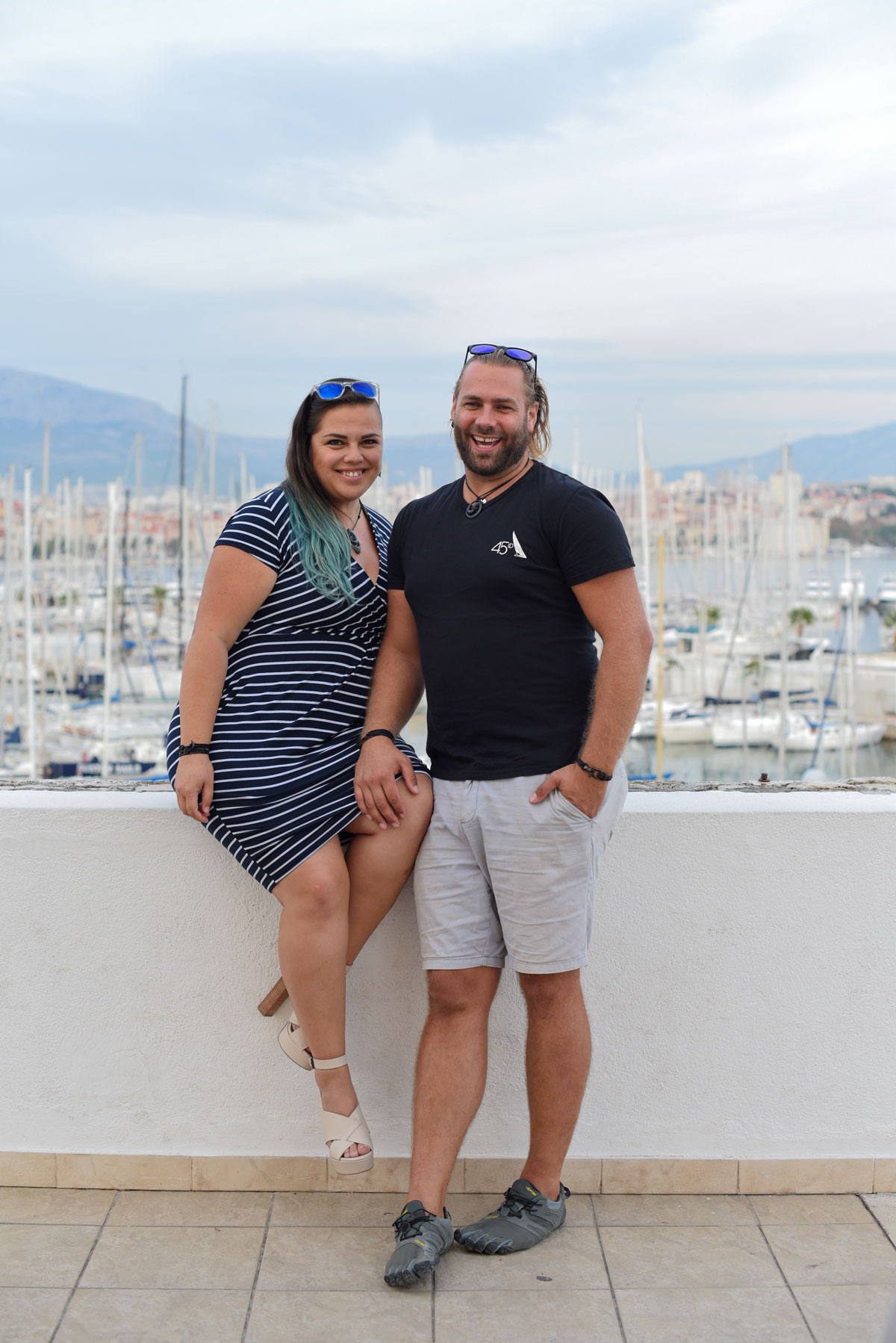 As a climber and ex climbing coach, Nick knows all the hidden routes for deep water solo and several big wall sport climbing spots. Whether you are a complete novice or an experienced climber there will be something for you. Not a climber at all? No problem. There are plenty of other activities sprinkled throughout the day that are equally amazing. We were able to sightsee, flex our sailing knowledge, stand up paddle board, snorkel and swim in some of the most turquoise blue water I have ever seen!
Our first trip with 45D in 2016 was incredible. When I heard they were doing a rock climbing sailing holiday I had to get on it! I loved the mix of active and relaxation. I got to push and improve my climbing with great people, swim and enjoy relaxing in between climbs and the food was amazing. At first we thought it was expensive, then realising there were no extra costs or surprises, everything was taken care of, we were happy with it. Sailing the Adriatic like this was perfect. Cannot wait for my next Sun Sail Climb! Thanks Nick and Mahina.
I wanted to be able to climb and relax and that's basically all we did, climb, sleep, eat and relax. All my senses said this was exactly where I wanted to be, banana pancakes, rocks, climbing, water, good people, it was perfect