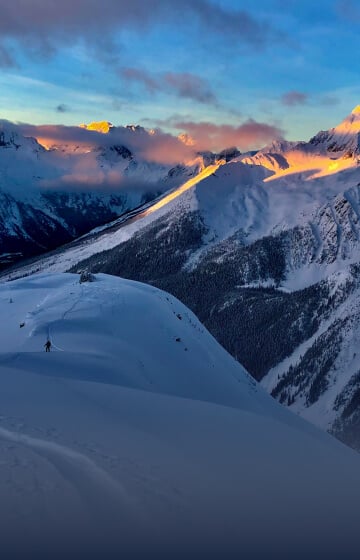 Sustainable Backcountry Skiing in Revelstoke
Step out of the groomed resort boundaries and step into the wilderness of snowy mountain tops—anyone looking for an epic adventure free of harmful fossil fuels needs to look no further! Long tree lines, alpine glacier traverses, and spectacular high alpine bowls are just the beginning of this unique and sustainable adventure in the powder capital of Canada.
This four-day long backcountry journey full of epic powder skiing and interesting conversation will teach you the ways to make the world a better place. Ski Revelstoke's powdery slopes and start learning how to make your life greener in the process!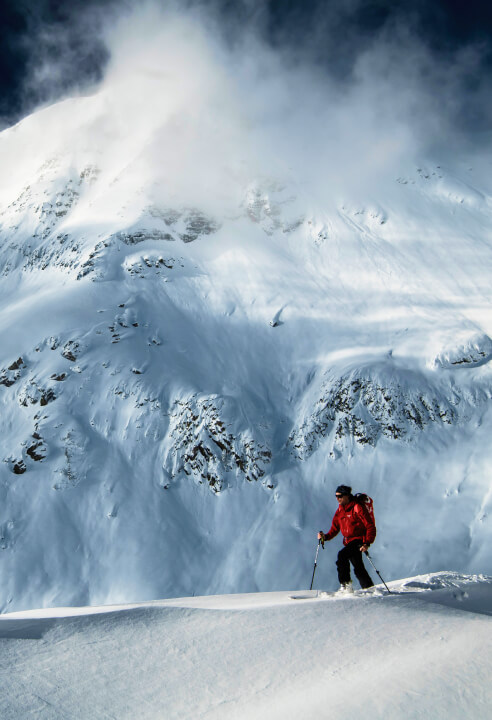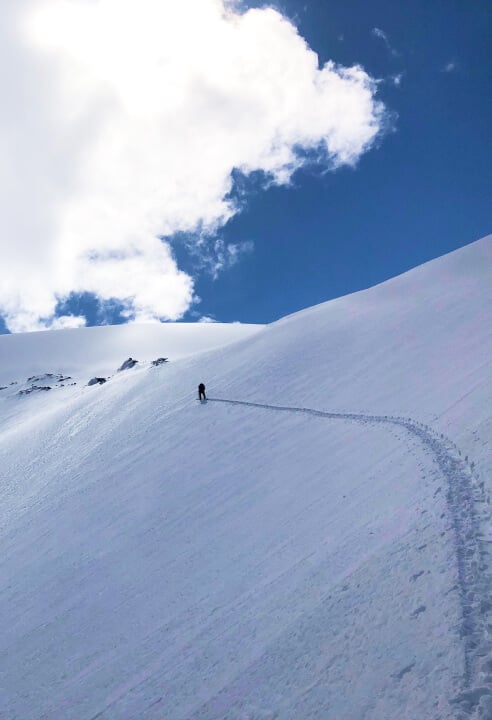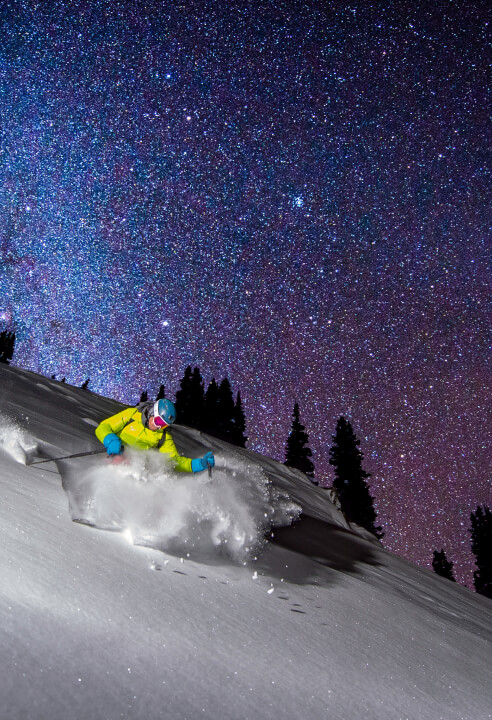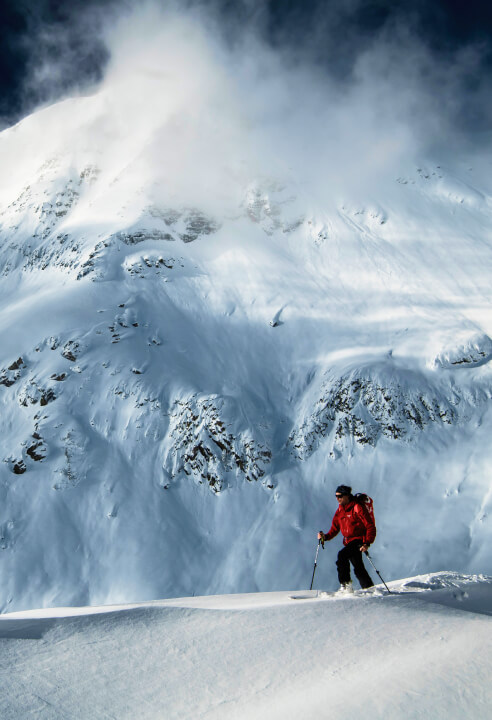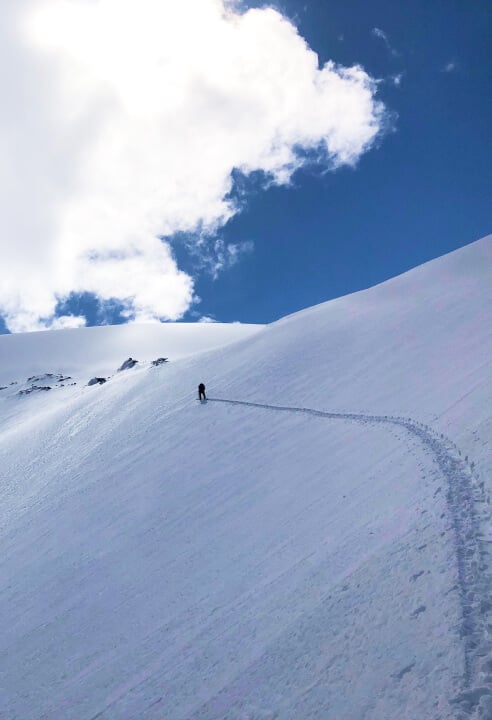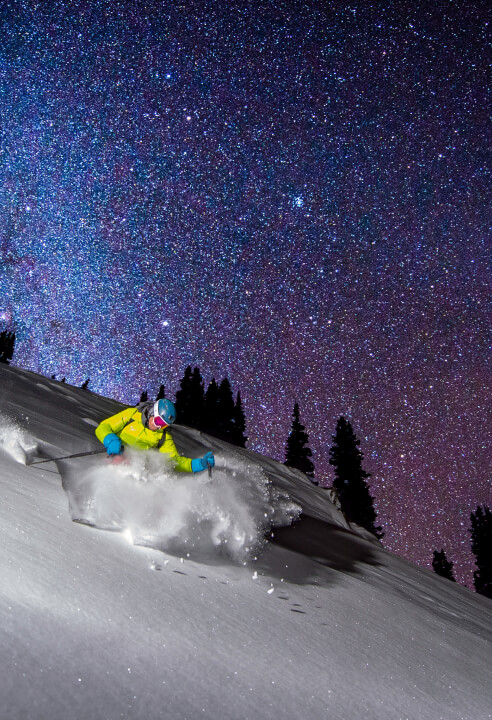 The mecca of off-piste skiing
Welcome to Revelstoke, home of the most vertical ski terrain in North America! Tucked along the scenic Trans-Canada Highway, this mountain town is host to expansive terrain, large annual snowfall, and over 2000 m / 6560 ft long verticals.
Head deep into the mountains surrounding the town and ski amongst massive old-growth trees and up into the alpine. On your way, you will notice the Columbia river flowing below and the Revelstoke Dam creating renewable electricity and powering this adventure in so many ways.
50° 9′ N and 118° 2′ W
SMALL TOWN FEEL
LONG VERTICALS
ELECTRIC CARS
HIGH ALPINE BOWLS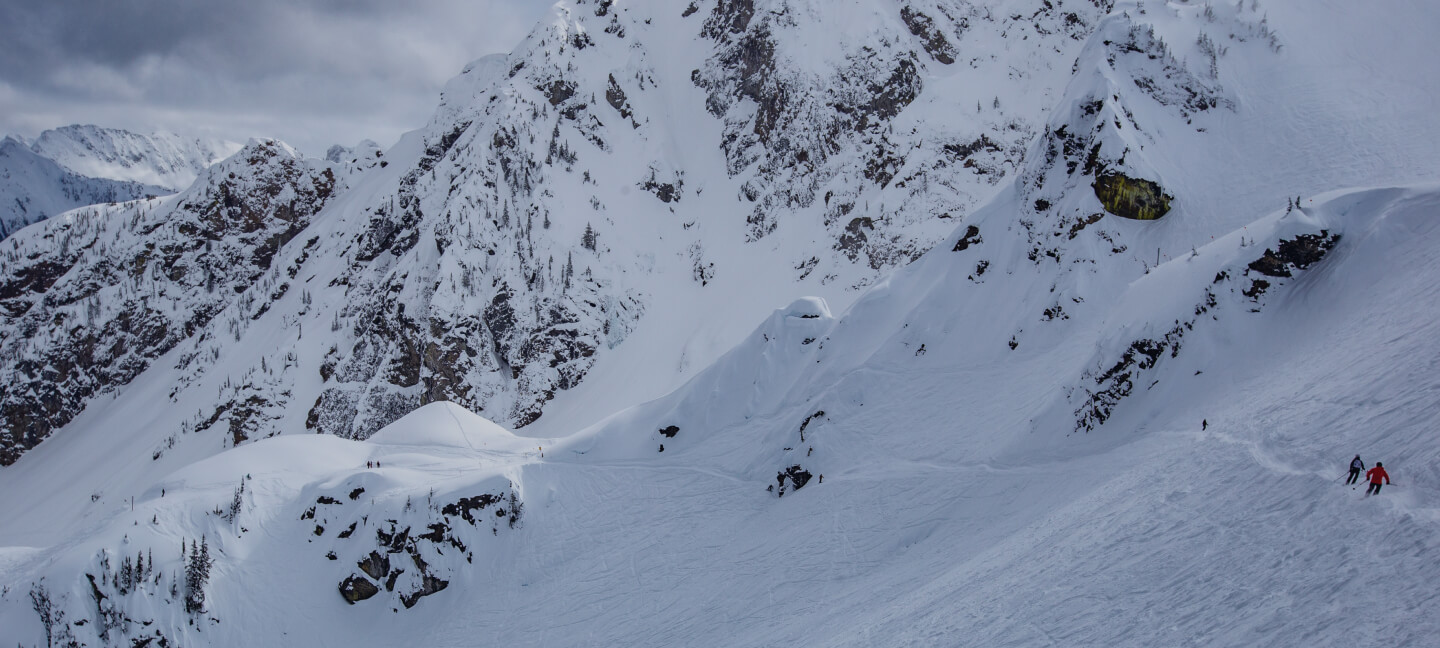 Expansive terrain
for every taste
The Monashees have a lot of vertical and there are some easy hits like the Fingers on Macpherson, where you can get a decent 1000-meter / 3200-foot run. Shred past massive cedars and spruce trees, explore Mount Begbie, or head to the Selkirks and discover its "silky Selkirk snow."
On your last day, head to Rogers Pass renowned for its fresh, untracked champagne powder. With 33 feet of snowfall dropping annually and around 140 slide paths open for backcountry use, it will deliver the experience of a lifetime!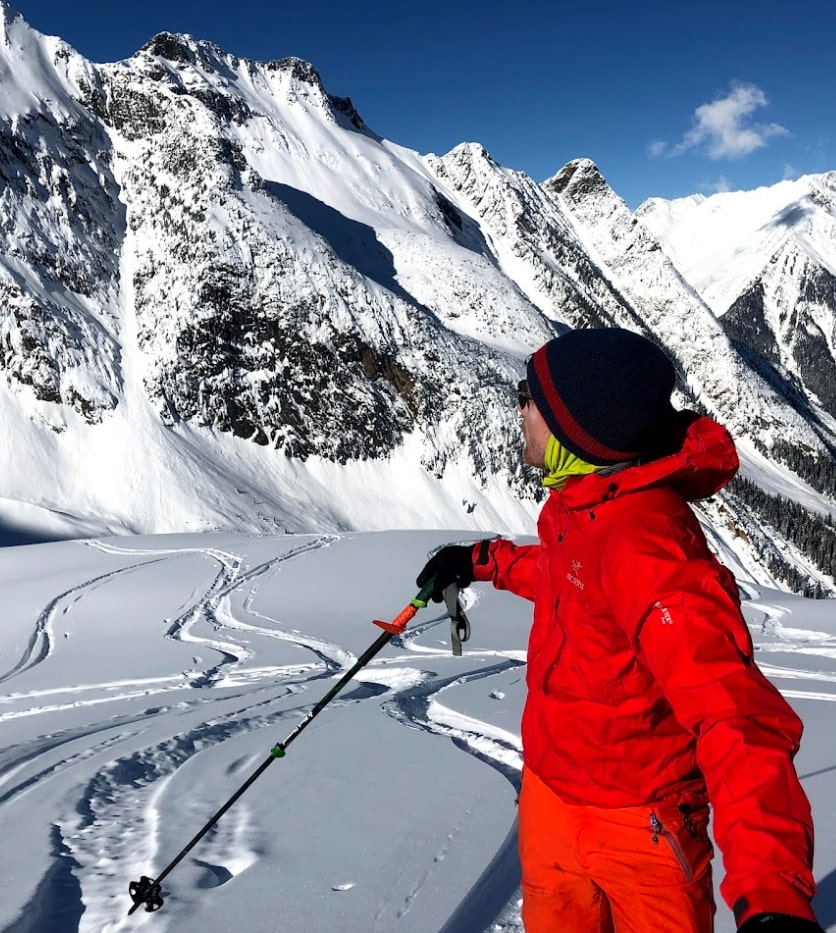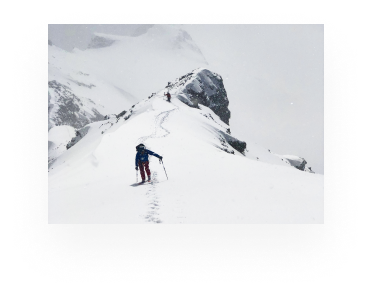 A mind-blowing experience awaits
MAKE A STEP IN THE RIGHT DIRECTION
Outdoor adventuring makes us fall in love with our planet, which is why we should be more aware of our impact on nature.
We are unwittingly harming the very places we love through our combined carbon footprints and something has to change.
In the modern age of doom-and-gloom media it's easy to succumb to eco-anxiety and feel powerless in the wake of climate change but with proper practices and offsets, you can make outdoor adventuring greener.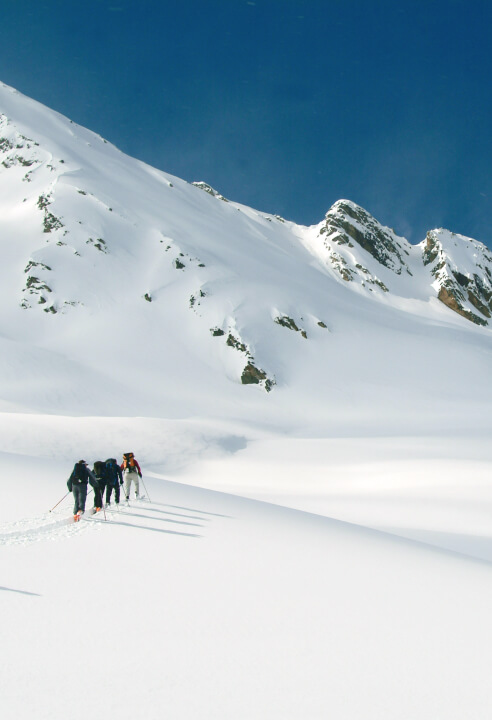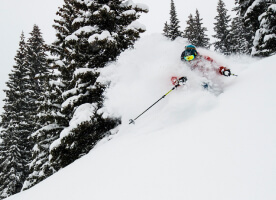 BEST OF BOTH WORLDS
Combine the epic shredding in Revelstoke with learning about eco-friendly ways to travel and live!
With your expert guide Greg Hill, who has skied the odd 2 million vertical feet in a single year, you will explore the unlimited terrain surrounding Revelstoke and learn about five ways to lower your carbon footprint. Search for deep powder during the day and head back to your accommodation for apres and dinner (mostly sourced from within a hundred miles), where the conversation about sustainability can continue.
Over four days, you'll learn about electric transportation, a 100-mile diet, and carbon calculators in an intimate setting with a group of up to 6 adventurers. Ideally, you'll leave satisfied with your skiing and armed with new knowledge to live a greener and better life.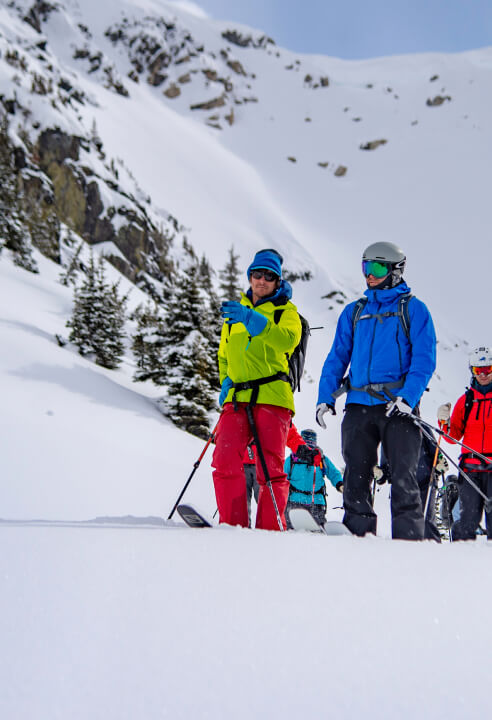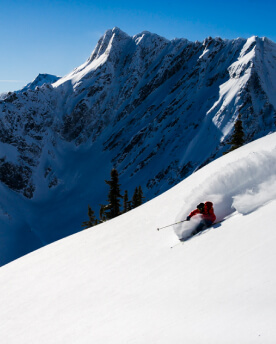 Experience the local culture
Revelstoke is a quaint mountain town with Victorian architecture and a vibrant community that makes it feel very welcoming.
It sits at 1500-ish feet (just under 500 meters) and has a great après culture and a wide array of winter activities for any taste. In your spare time, make sure you visit one of the local artisanal breweries and sustainable distilleries or make a trip to the local museum.
BUCKET-LIST LOCATION
VIBRANT COMMUNITY
TRADITIONAL STORIES
PERSONAL CHANGE
SUSTAINABLE SKIING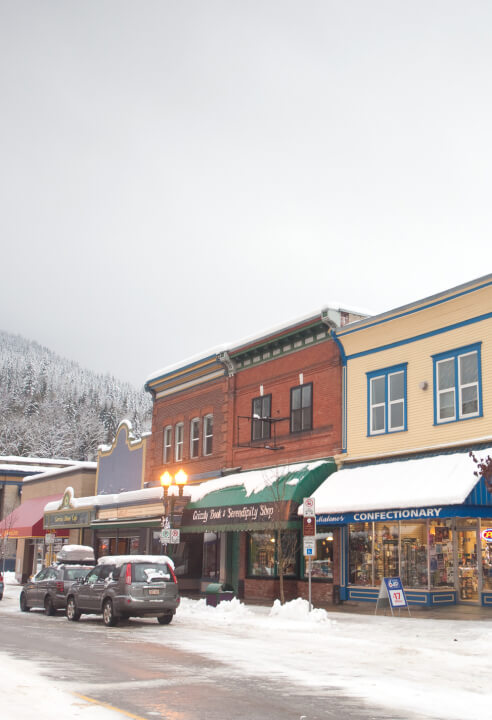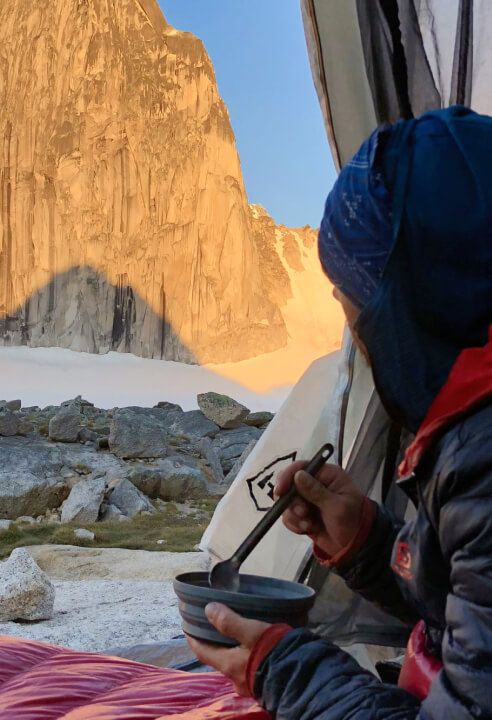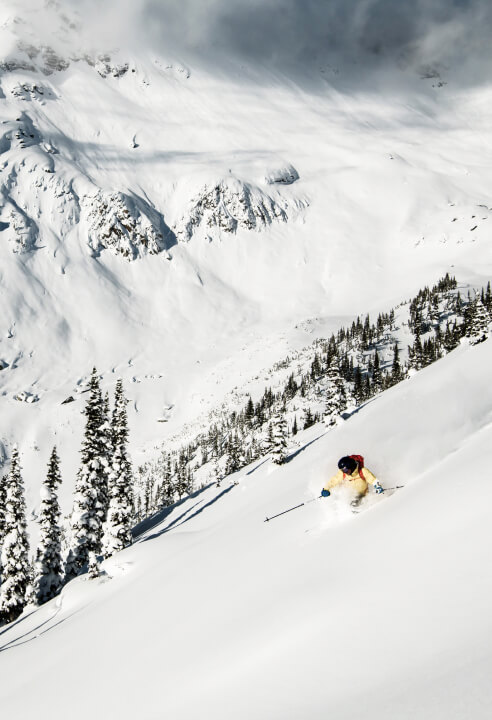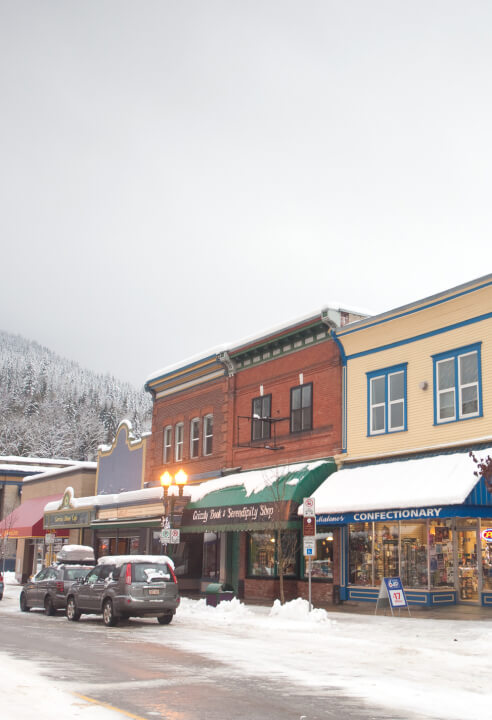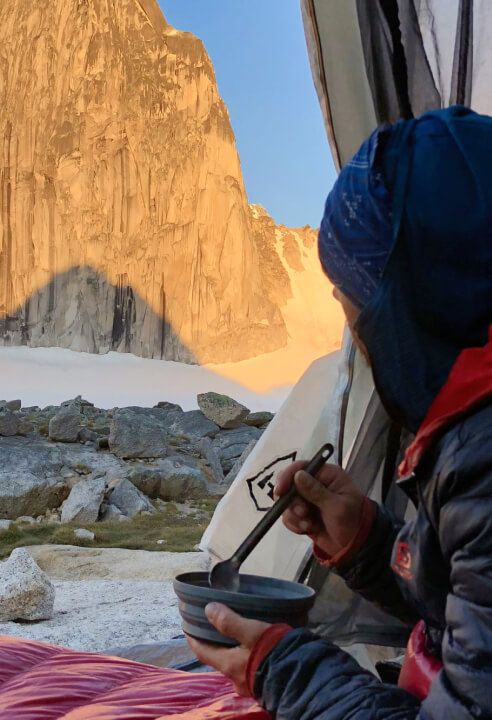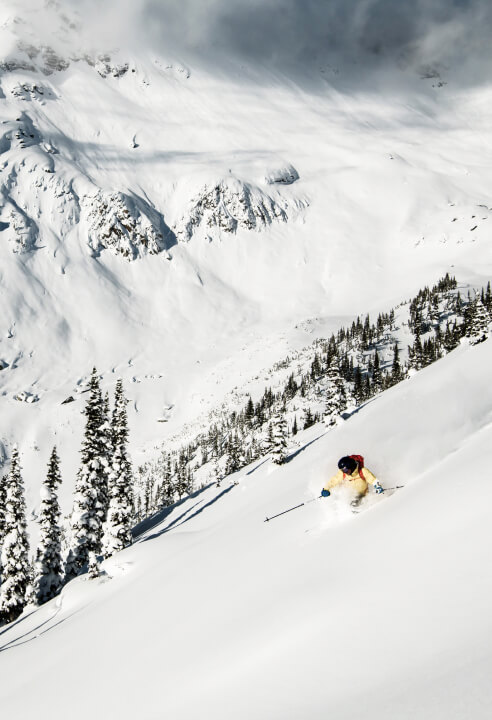 Your guide
Greg Hill is known far and wide for incredible first ascents and all-around skiing prowess. His mountain accomplishments are too many to list here but he's known for skiing the odd two million vertical feet in a single year, and he's also skied 50,000 feet in 24 hours just because he can. Oh, yeah—he also climbed and skied 100 kilometers in a single month. Not too shabby.
This ACMG certified Canadian ski and hiking guide has skied extensively around the world. Presently, Greg is looking into sustainable skiing—he likes to drive an electric car and ski tour the amazing mountains in his backyard! He's changing the world with his outdoor pursuits by practicing green adventuring.