Rob and Pawel covered:
Why Hokkaido gets so much snow
What makes ski touring in Hokkaido a powder chaser's dream
The legendary "onsen"—what are they and why should skiers care
What sort of touring gear is best for Hokkaido
Getting around—lifts, huts, and transportation
How deep does it really get?!
Skiers of the world, rejoice! After two years, Japan is finally opening its borders and the island of Hokkaido is ready to share its iconic powder with the rest of us. If you've ever wondered what it takes to earn your turns on the mountains of Japan, and whether Japow really lives up to the hype, this is just the webinar for you.
All of your burning questions and more have been answered by our two expert hosts, Rob Coppolillo and Pawel Kunachowicz, as they discussed preparations for their upcoming adventure in the northernmost province of Japan.
No topic was left untouched—hot springs, cozy huts, succulent sushi, and of course, the deepest snow on Earth!
For Pawel, this was his 12th season in Japan, while Rob was guiding there for the first time. Rob had a lot of questions, so check out this one-hour session to hear all about ski touring in the Land of the Rising Sun.
Webinar hosts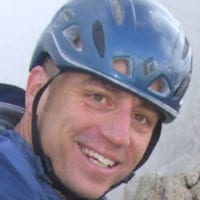 Rob Coppolillo
IFMGA Mountain Guide
Rob is an AMGA/IFMGA Mountain Guide and owner of Vetta Mountain Guides. He's lived in Boulder, Colorado; Chamonix, France; and most recently moved to Seattle with his wife and two sons. He's also a freelance writer who speaks English, Italian and French, and his most recent book, "The Ski Guide Manual," was published by Falcon Guides in November 2020.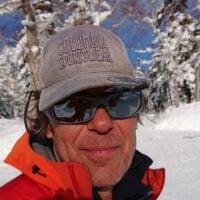 Paweł Kunachowicz
IFMGA Mountain Guide
Pawel is an IFMGA Mountain Guide and alpine ski instructor based in Chamonix. He's been working as a professional in the mountains for over 20 years. In winter he skis off-piste and guides multi-day tours around Chamonix or the Monte Rosa massif. In summer he climbs the classic alpine routes of Mont Blanc, the Matterhorn, and the Eiger.