Why You Need AIARE Level 2 next season
EPIC ADVENTURE WEBINAR BY &
Webinar is finished. Sign up to get the free recording.
An AIARE 2 course where you actually ski … a lot!
This webinar was presented on Thursday, April 20th, with AMGA/IFMGA Mountain Guide Rob Coppolillo in partnership with Ski Magazine.
Whether you're fresh off the groomers or have plenty of backcountry experience under your belt, avalanche education should be a lifelong quest. Take your backcountry savvy to the next level with internationally licensed mountain guide and guidebook author Rob Coppolillo. Tune in and find out what you'll gain from this deep-dive AIARE Level 2 course and what makes Ymir Lodge your one-stop shop for honing avalanche safety skills and shredding sublime BC pow.
With this backcountry skiing season under wraps, this is the perfect opportunity to start brainstorming on how to make the next one even better. If you want to make the most out of your future days in the backcountry, learn how to stay up-to-date with your avy education and get tips from the author of guidebooks other guides turn to for info, tune in for this free webinar!
WHAT YOU GET IN THIS ONE-HOUR SESSION
ROB WILL COVER
Photos, videos and stories from Rob's former avy courses on BC's champagne powder
Why a week-long deep dive avy course is the best way for learning new skills
What's an end of season debrief and how it helps identify areas you need to work on
What pre-bias and de-bias are and how they affect solo and team decision-making, according to the process from his book, The Ski Guide Manual
All the details of the Ymir Lodge and why it's the perfect basecamp to host this course
What you'll get in this week-long deep-dive AIARE 2 course in the Kootenays backcountry
LIVE Q & A SESSION
Rob will follow up with a live Q&A session, where you can ask him anything you want to know about the AIARE Level 2 or backcountry skiing at Ymir Lodge. Get valuable, free professional advice from an internationally recognized mountain guide.
After hearing Rob's story, you'll want to pack your skis and head for the iconic Kootenays on the first available flight!
YOUR HOST FOR THE HOUR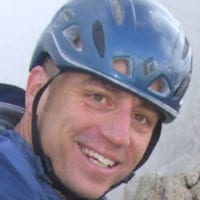 Rob Coppolillo
IFMGA/AMGA Rock, Ice and Alpine Guide
Rob Coppolillo is an AMGA and IFMGA Mountain Guide, and the owner of Vetta Mountain Guides. In fact, Rob's one of the first 100 Americans to have earned international certification through the International Federation Mountain Guides Association (IFMGA). Having lived in Boulder, Colorado, for 30 years, he now bases in Chamonix, France, with his wife and two sons. He's a freelance writer who speaks English, Italian and French, and his most recent book, "The Ski Guide Manual," was published by Falcon Guides in November 2020.
By signing up you will also subscribe to 57hours & Ski Magazine newsletters.