From Ski to Sea: Skiing Norway's Lyngen Alps by Sailboat
Above the Arctic Circle in Norway is a chain of untouched ski lines known as the Lyngen Alps. The best way to explore? By backcountry ski touring and boat.
It's 3am north of the Arctic Circle and we're sailing through a glacier-laden sea towards a mountainous shore. This time of year, there's almost 24 hours of daylight and I can make out a perfect, untracked ski line. Ashore, we put on our ski boots, pack up our touring gear, and start skinning up a snowy peak from the water's edge.
Beneath a midnight sun, the glaciated Lyngen Peninsula is illuminated against cerulean waters. The spring snow makes the small peaks bob like bonbons against the sea, crevassed walls pitched like shark teeth forming an amphitheater around the fjord.
This is one of the only places in the world where skiers can experience such stark contrast between snow and sea—and where you can carve fresh turns right down to your sailboat. Because of that, Lyngen Alps easily fall into a bucket list of the best ski powder on Earth.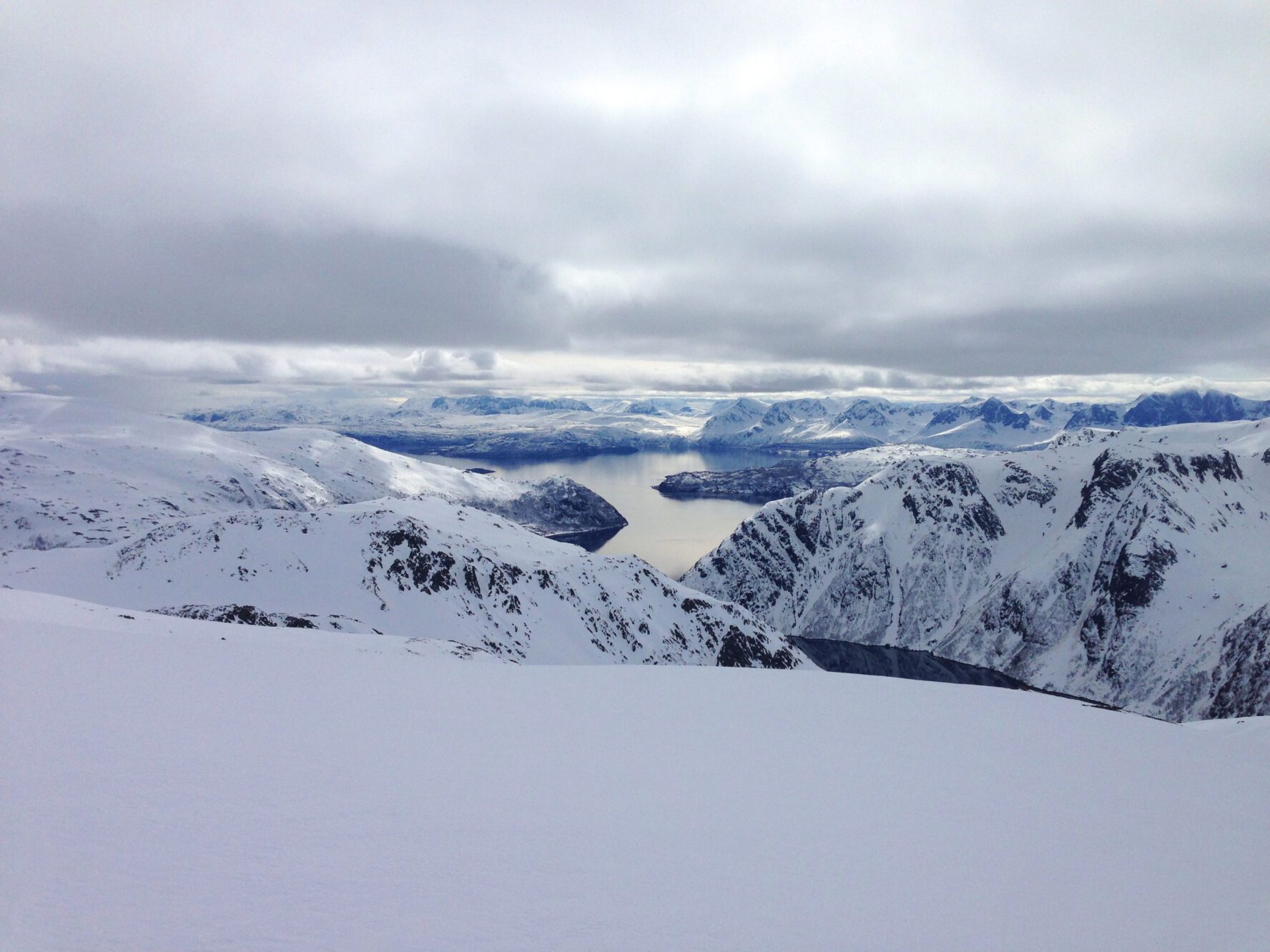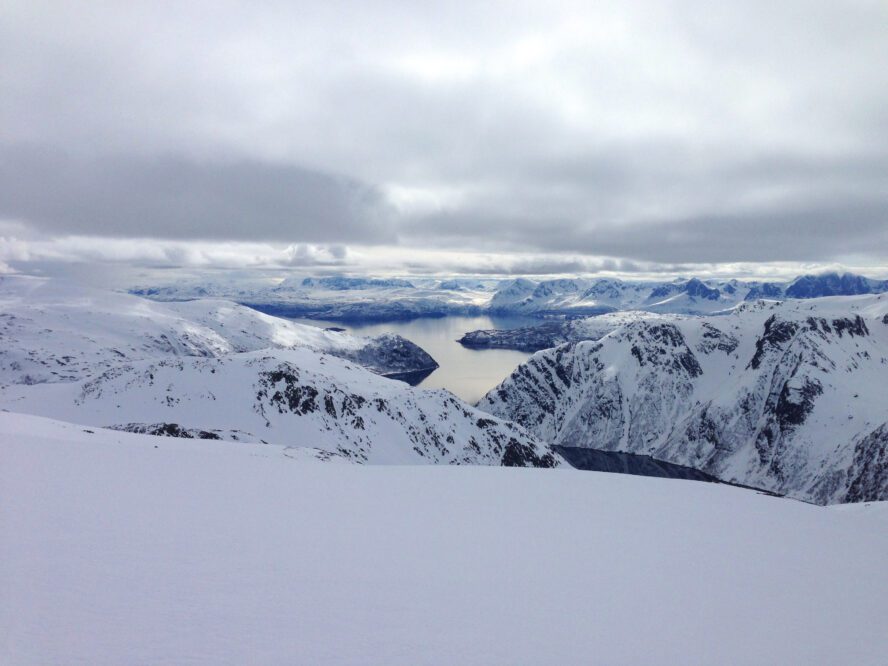 Pros and Cons of Skiing the Lyngen Alps
Reliable backcountry snowpack into June
370-plus square miles of snowy terrain that includes over 100 peaks and glaciers
Surprisingly mild temperatures and minimal wind
While spring is best for stable sailing and skiing you are less likely to encounter "champagne powder"
You'll spend a lot of time on a boat—not advised for those prone to getting seasick!
Lyngen Alps: Skiing at the End of the World
The Lyngen Alps are Norway's premier backcountry skiing destination.
Separated from the North Pole by sea, this northernmost Nordic region above the Arctic Circle is comprised of interconnected peaks forming the Lyngen Peninsula. With some of the highest mountains in the country, including Jiehkkevarri at 6,017 ft (1,834m), there is a bevy of unpolished slopes among 124 promontories and 370 square miles (958 sq. km) of terrain.
Explore on two skis
Most of the slope gradients and open bowls are beginner to intermediate friendly. But with more than 140 different glacial plateaus, long traverses and summits requiring glacier travel skills, and 40-degree runs down couloirs and gorges in deep powder, there's options for all levels of backcountry skiers in the Lyngen Alps.
For the truly adventurous, there are lines that have never been skied before, and first descents that have never been repeated. However, conditions for these objectives might only appear once every few years, if that.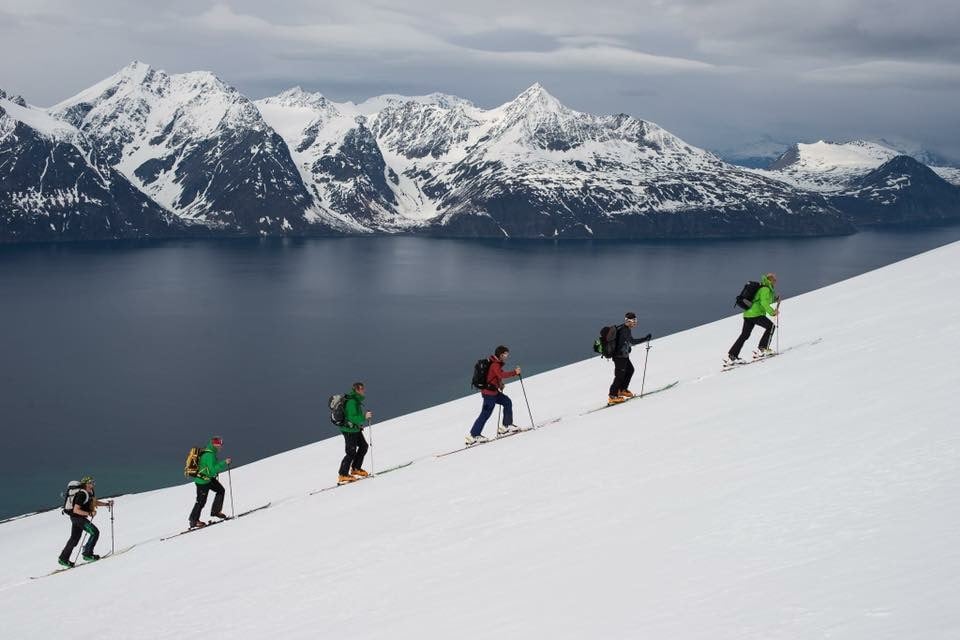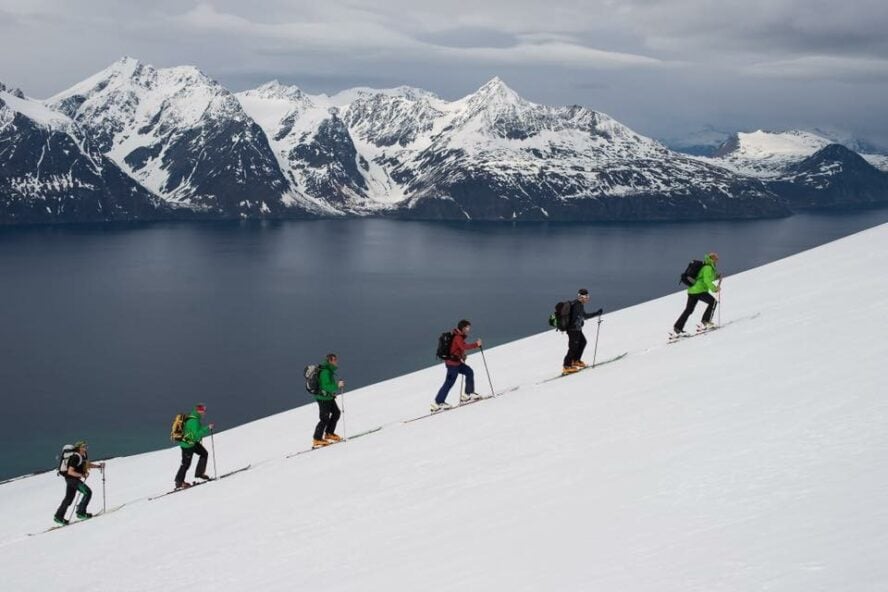 With that said, the Lyngen Alps are best for touring, so the skier that enjoys uphill travel on snow and glaciers will have the most fun. Many of the classic tours include moderate terrain with low exposure and can be completed in a half or full-day. There are longer objectives and traverses too (including the Lyngen Alps traverse) that require overnight camping for up to a week.
Spring is the season
The main skiing season starts in March and extends through June. January and February typically have heavy snow, wind, and storms, making for dangerous conditions (on boat and land). In the spring there is often more stable conditions and the system of fjords in the peninsula acts like a barrier against wind.
In March, you can expect 10-11 hours of daylight and colder temperatures. Depending on the season, you can look for powder from storms or spring conditions in the sun. April is variable. By May, there is almost 24 hours of sunlight, however, you might still find snow coverage all the way down to the sea. Historically, it's not uncommon for storms bringing fresh powder in May and June. After that, you're better off coming to Norway for something else, like a fairy-tale hike of Trolltunga, considered one of the best in the world.
Like all backcountry skiing locations, snow conditions are variable and dependent on the weather, so hire a guide or do your research on the state of the snowpack closer to your trip date.
Best by sea
The Lyngen Peninsula is largely inaccessible by roads, cars, plane, or foot, meaning the only way to get there is by boat. There's normally 1-3 hours of sailing time between anchorages and it's not uncommon to spot wildlife along the way, including whales, walrus, polar bears, and arctic foxes. Sailing allows us the ability to enjoy these creatures from a distance.
Depending on your group size you can tour on a smaller sailing yacht or by larger vessels. For example, my company, Boreal Adventures, uses a 22-meter sailboat called the Varuna which is adapted to high-latitude offshore sailing for 6-person tours.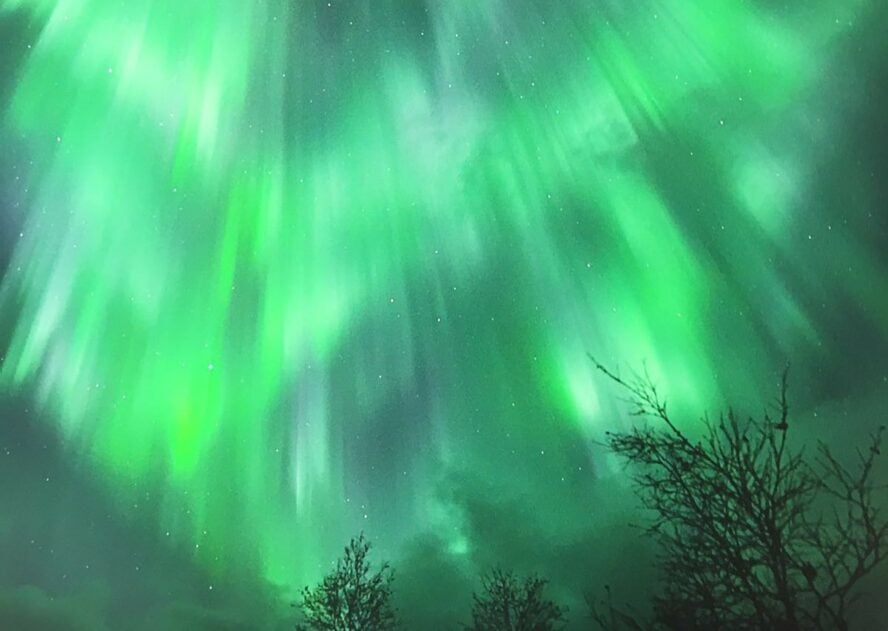 An Unconventional Start to Adventure
Although my long-time professional career was heading a corporate finance company, I've always had a passion for off-the-beaten-path adventure. As an avid sailor and skier, I've traveled extensively and completed many types of endurance challenges, from three Atlantic Ocean crossings to Ironman event finishes.
In the middle of my career, I took a trip that changed everything. Along with my wife and three children, we set sail on our Cigale 16 fast-cruiser named "Kéraban Le Têtu" for a year around the Atlantic. Living a lifestyle so different from the traditional 9-5 grind opened my eyes. When we returned, I decided to pursue a different path—something more in line with my passion for the outdoors. After a serendipitous meeting with Lionel Lemonchois, we founded Boreal Adventure Sailing.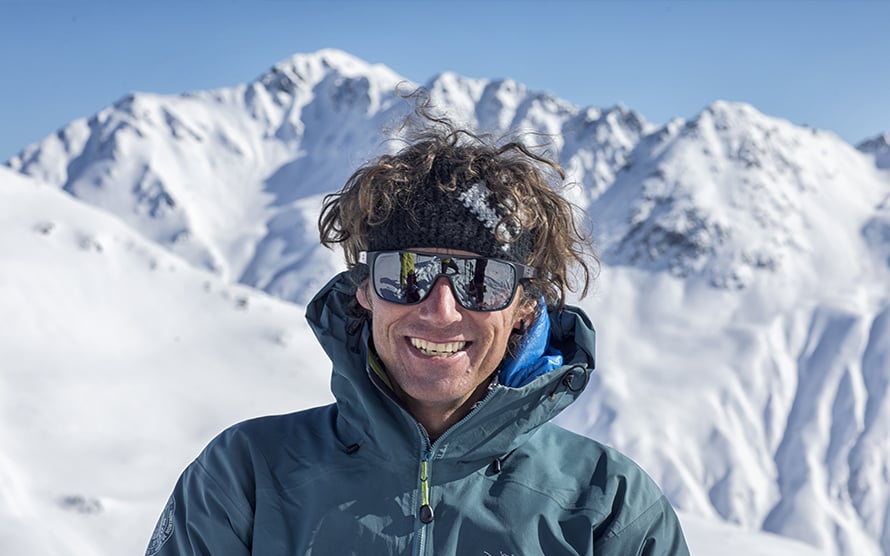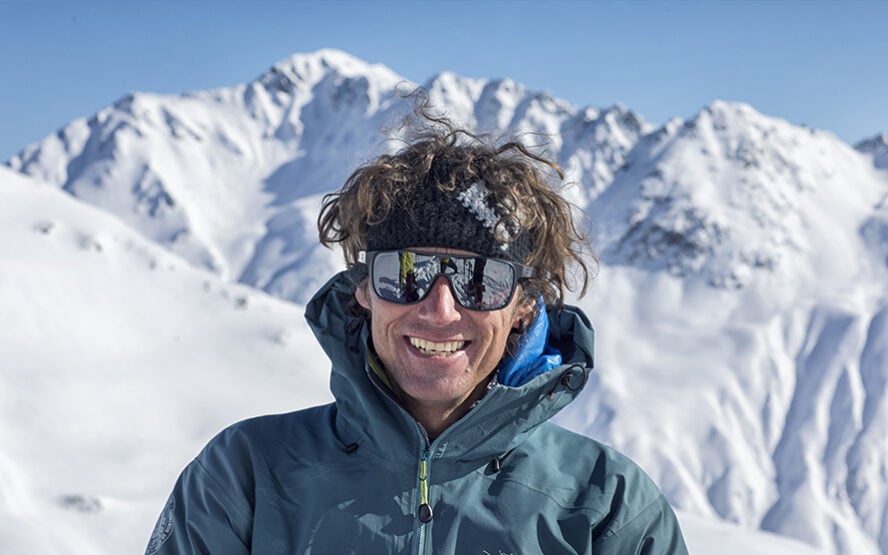 Recommended Daily Objectives for Skiing in the Lyngen Alps
A typical tour lasts between 4-8 hours and covers 2.5-5.6 mi (4-9 km). But with over 150 different backcountry ski spots to choose from, there are plenty of options to go for longer tours as well. Below are a few classic objectives not to miss:
Storhaugen: Moderate introduction with great views
Storhaugen is a popular tour for many reasons: it's easy to access, you can see across the surrounding mountains and islands, and it is a safer option on storm days because its low angle slopes have minimal avalanche danger. There's also trees lower down, with ample spacing in between, for those looking to get experience tree skiing in the backcountry.
From the trailhead, you can expect around 3,281 ft (1,000m) of climbing in under 3.1 miles (5 km). Although the terrain is moderate, take caution with a 2,297 ft (700m) drop-off at the summit that tends to be guarded by cornices.
Tafeltinden: A Lyngen Alps classic
Easy access with a long, moderate descent to the sea characterizes this ski tour. From Koppangen (9.3mi / 15 km from Lyngseidet), you can expect to gain 4,577 ft (1,395m) on easier climbing via the Koppang glacier before traversing the sometimes icy ridgeline to the summit ridge. On the way down, enjoy a variety of predominantly low angle terrain all the way back down.
Keep an eye out on the steep slopes surrounding the Koppangsdalen under higher danger avalanche conditions, and ski crampons are recommended. There is always the potential for encountering crevasses, so glacier travel and rope skills are important. This 10-mile tour typically takes 7-8 hours and an early start is recommended to beat crowds.
Jiehkkevari: One of the most beautiful high mountain traverses
For those looking to emphasize touring, the Jiehkkevari Traverse is an excellent one-day option.
Jiehkkevari, the highest mountain in the Lyngen Alps, is most easily summited from nearby peaks—a traverse which covers about 18.6 mi (30 km) and around 8,858 ft (2,700m) of elevation gain. There are several options for crossing the Jiehkkevari Massiv, but the most common route starts up Holmbukttind peak, as it is the safest line. Other options include a traverse south following Goverdalen or a direct route up Blåisen (although as of recently there are bigger crevasses on this route, so it is less recommended).
This tour should be done in good weather conditions since there are few options for exiting the traverse. Bring a few liters of water, snacks, layers, avalanche safety gear, ropes, harnesses, slings, and ice axes. It's an all-day outing that typically takes 12-14 hours, but can take longer. Glacier travel is mandatory and there are avalanche prone sections on any of the routes.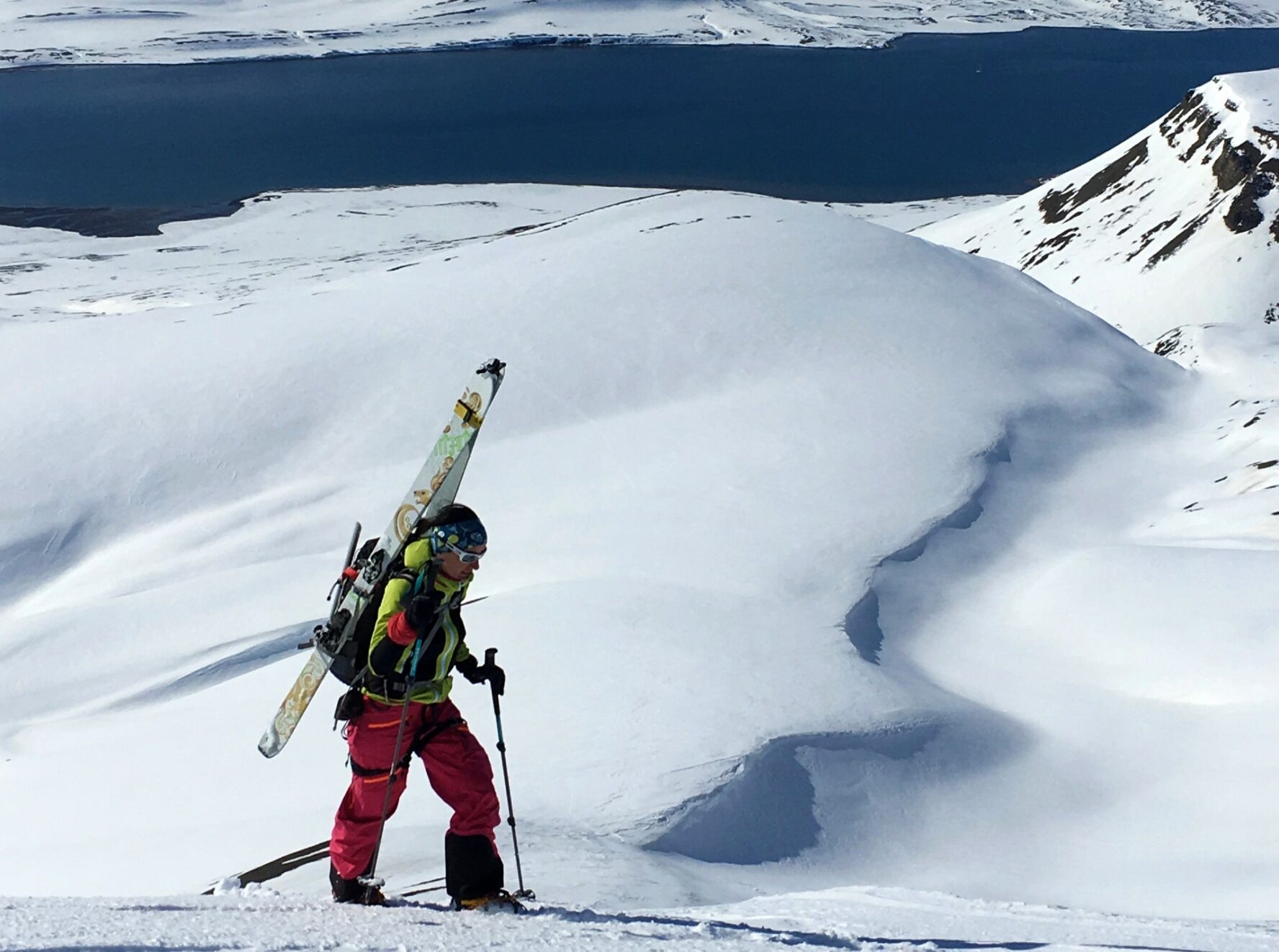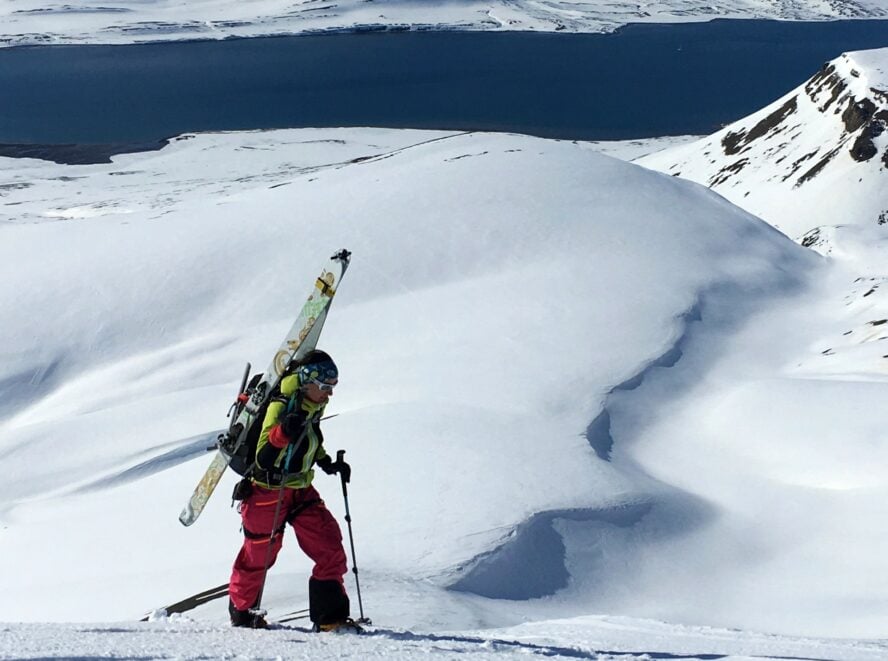 Other Things to Know
When to go
Ocean and snow conditions are most stable from mid-March to early May. Despite being north of the Arctic Circle, area temperatures are mellowed by the ocean and the plentiful fjords make for mild seas and calm winds. While spring is best for stable sailing and skiing, you are less likely to encounter "champagne powder", which you often find on hut-to-hut trips in the Canadian Rockies, for example.
Gear and packing list
Required ski equipment:
Skis with touring bindings
Ski crampons
Adjustable ski poles
Transceiver
Rucksack
Shovel
Avalanche probe
In addition to your typical ski touring arsenal, I recommend bringing a sufficient amount of inner layers if you plan on skiing more than once in a day, or for when you're sitting onboard in between skiing. Swapping out layers that get wet will keep you warm.
Getting there
Flights to Tromso, Norway are serviced by most international flights connecting from Oslo. There are limited, period-specific flights from Copenhagen, London, Frankfurt, and Zurich. You can reach Tromso Airport by an airport express (from city center), city bus, or taxi. The drive from Tromso Airport to the harbor where our trips depart is an easy 15-20 minute drive.
From Tromso you can also reach other parts of Norway.
Is skiing in Norway expensive?
An 8-day skiing and sailing trip in the Lyngen Alps (including 6 ski days) with Boreal Adventure Sailing costs € 3,900, or $4,450 per person. The cost of ski resorts in Norway is comparable to other places in the Alps. Typical meals around Tromso can range from $20-80 depending on the style of restaurant and a pint of beer can run up to $11.
Svalbard is another skiing and sailing option in Norway. This archipelago is 6 degrees south from the North Pole with a bit more glaciated terrain and more lively (and inhabited) atmosphere.
However You Choose to Set Sail
Experiencing the remote peaks and waters by sailboat is, in my opinion, the ultimate form of freedom. A trip by boat is what inspired me to change my own path, and now I'm able to share—to some extent—this with others. Between the stark contrasts of the sea and snow, Arctic wildlife, and ability to sail through untouched landscapes, this trip is a novel opportunity for any skier looking to chart a new course.
Interested in learning more about what it's like to ski tour by sea in the Lyngen Alps? Check out our 30 minute webinar and hear from Vartan himself.