Why Even Pro Guides Hire Guides in the Backcountry
Sometimes, even guides need guides. Ski guide Greg Hill makes a case for hiring a backcountry guide in unfamiliar territory.
You might think that if you're a backcountry adventurer with decades of experience under your skis, an ACMG certified guide, and an all-round badass like Greg Hill, you'd never need to hire a guide, especially not in your own backyard. Think again. Greg Hill shares his experience of being guided while caving in Revelstoke's backcountry, the place he currently calls home. He convinced us — even the best adventurers need guides.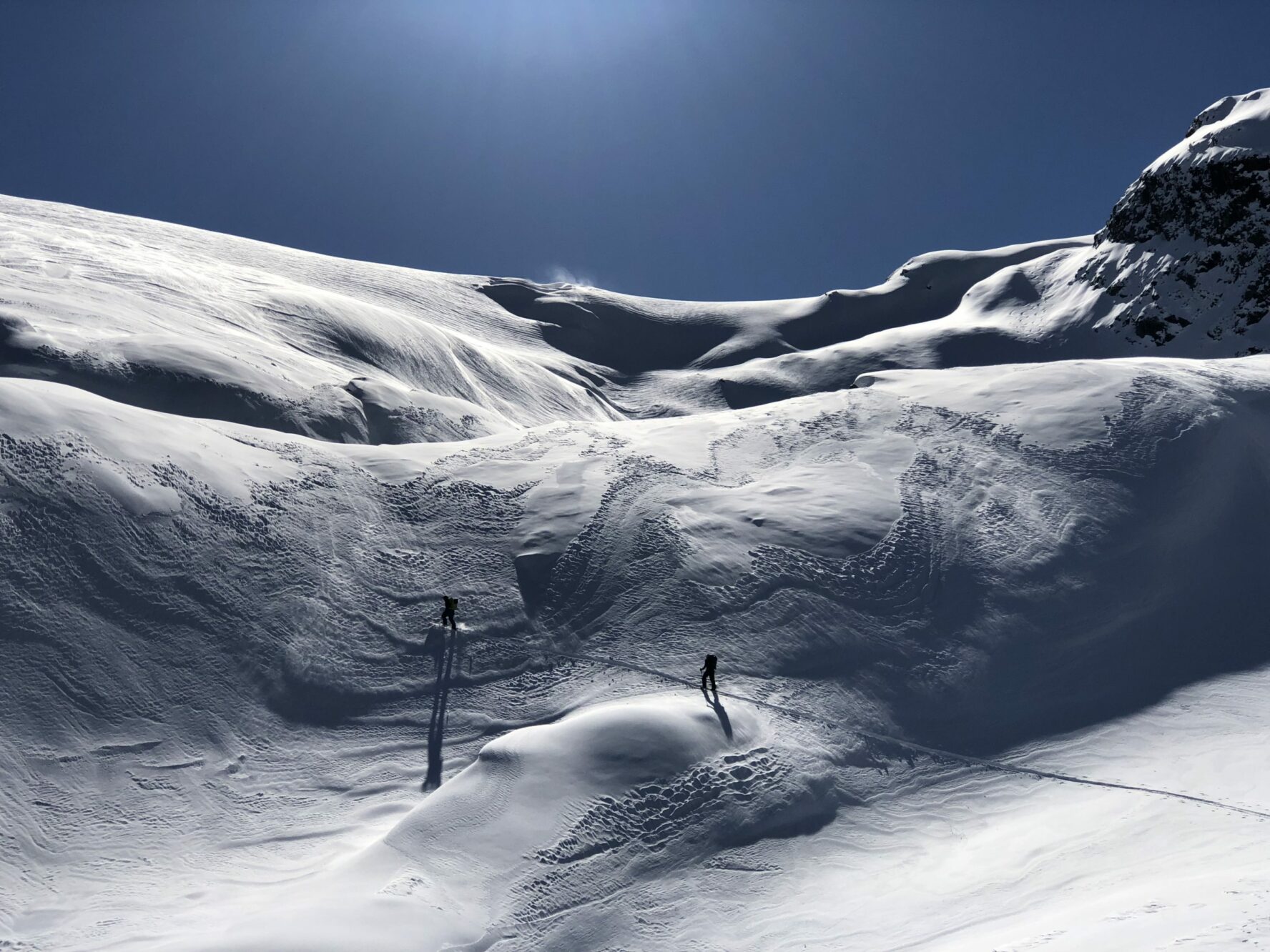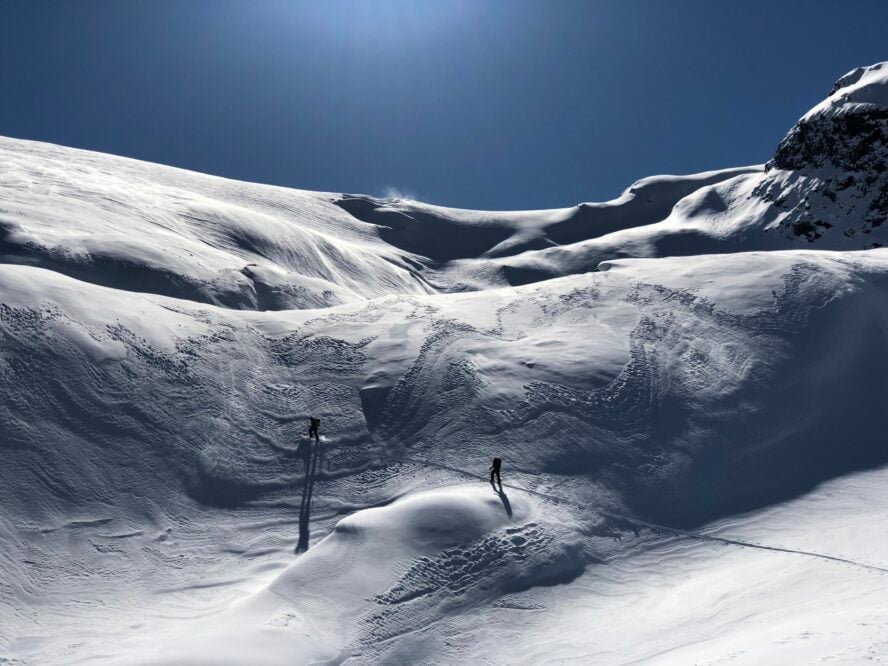 Greg has guided backcountry skiing since 2003, making the mountain ranges that lie around Revelstoke, BC, his playground. He has countless firsts, from endurance feats to new descents. His entire career has been spent progressing skiing while testing the depths of his limits. (He's also the man who famously skied 2 million vertical feet in one year.) If you're lucky enough to end up on a summit in the Selkirks Mountains with him, you'll be in for one of the best powder days of your life.
Greg made the Selkirks his home range in 2000, and in the last two decades, has explored as many nooks and crannies as just about humanly possible. The terrain is endless, and when coupled with deep powder, it's one of the best places in Canada to ski mountaineer. A couple of years ago, Greg and a few other guiding buddies decided to tackle an adventure that most people only dream about: caving in the backcountry of Glacier National Park. For an adventure like this, even these experienced pros knew they needed to hire someone who knew the terrain and cave system.
Here's what Greg had to say about being guided while caving in Revelstoke:
As a guide, I am usually the person in control, but by relinquishing this control, I learned a lot about the importance of being guided in unfamiliar terrain. There is a cave system near Rogers Pass called the Nakimu Caves that I've always wanted to explore, yet knew I lacked the skills to do it safely. This adventure was beyond my comfort zone and not something I would ever attempt on my own. I rallied four friends (who happened to all be ski guides), and we contacted the most experienced caving guide we knew. What followed was the adventure of a lifetime.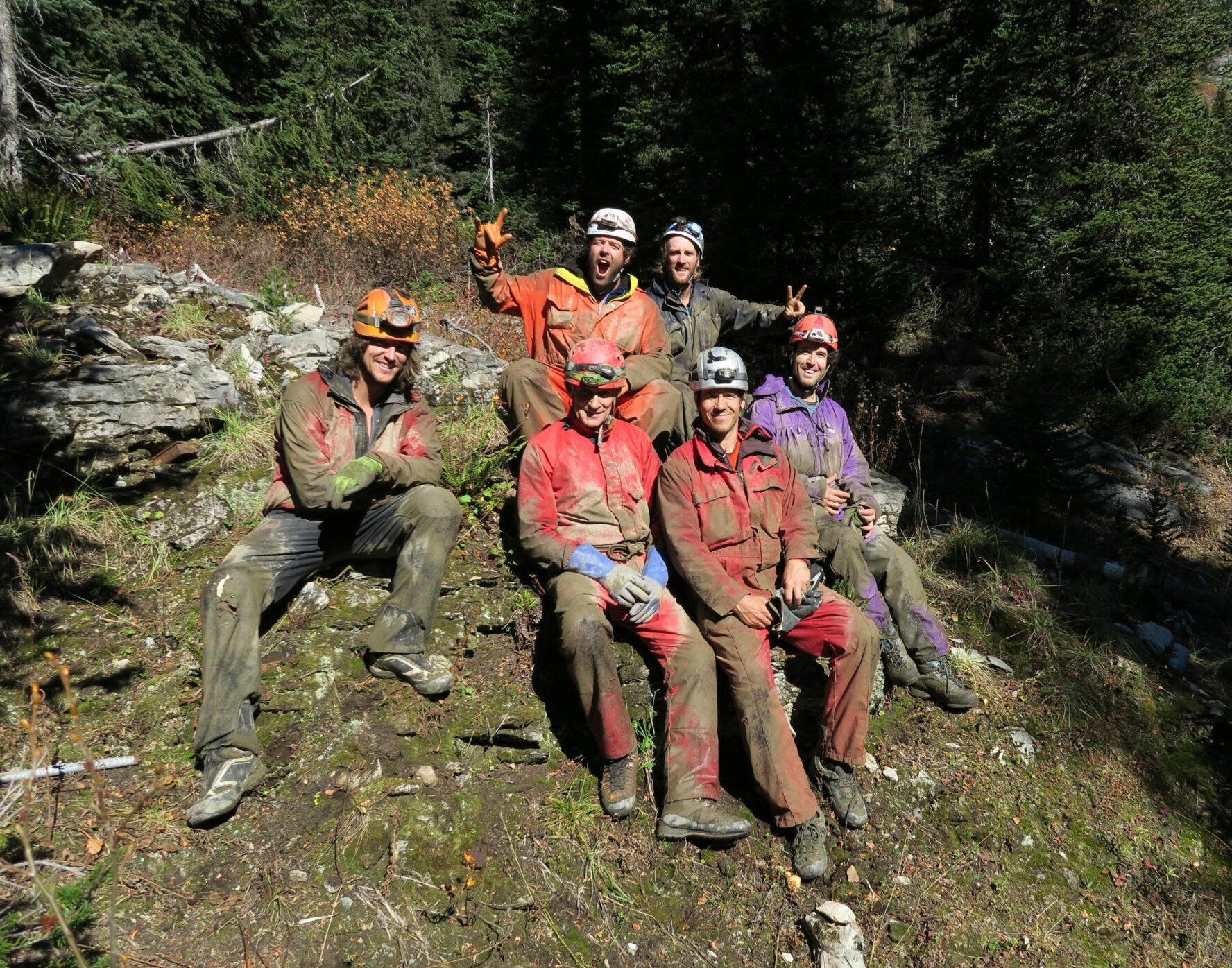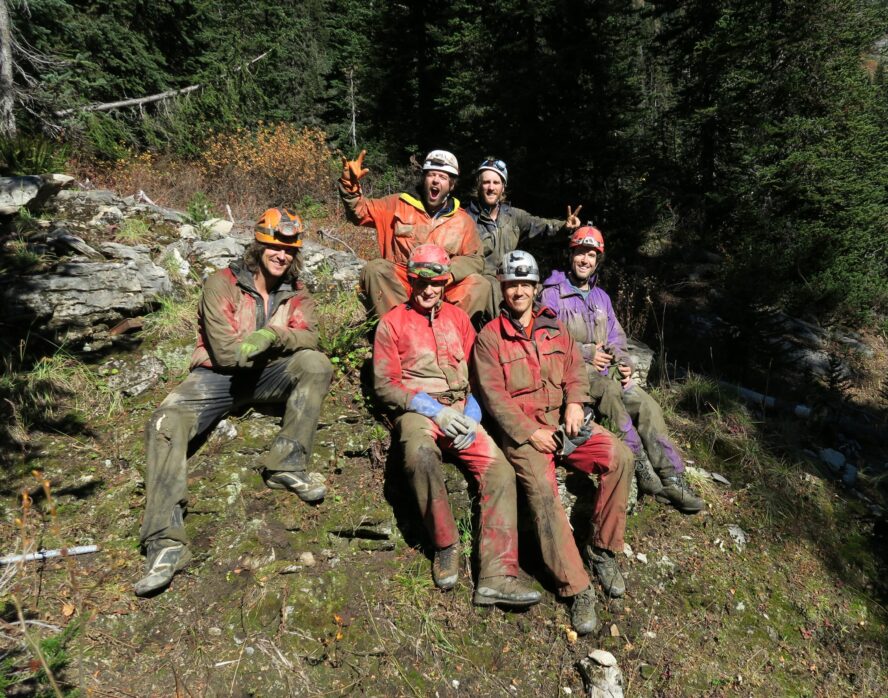 Since we were all used to being the decision-makers, it was refreshing to have the heavy lifting left to someone else. Instead, we all experienced what it's like to be the clients hiring us for a day of guiding in the mountains. I loved the idea that in the days leading up to the trip, I had nothing to do, no permit applications, no route studying, no weather checking, nothing! I basked in the excitement for our upcoming trip and left it at that. Hiring our guide freed me from the organizational stress I usually feel when planning a trip. He told us when and where to be, what to wear, and what to prepare for.
Once the day started, I realized how different it was going to be than a typical day out with my four friends. My friends are all Type A personalities, and sometimes leadership issues arise because we are all used to being the group decision-maker. Since we were exploring an unknown activity and had hired a guide to take on this role, we experienced none of this. It was merely us following what our guide dictated. All we had to do was have fun.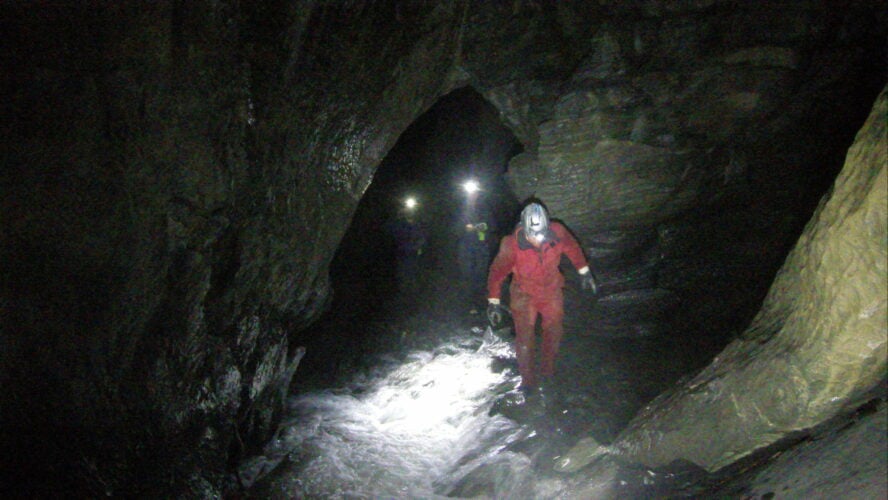 Apprehension was starting to build as we approached the cave system; this was not something I had ever really done before. I knew little of the hazards and risks and could not plan to avoid and minimize them. I deferred to his experience, which freed me from all decisions, allowing me to maximize my enjoyment. When the rock slabs squeezed together and we wondered where the passage went, he would confidently crawl, twist and direct us through the hollows. I followed with confidence, knowing that he knew what he was doing.
The day was so incredibly fun. We spent four hours underground, climbing, crawling, and giggling our way through the passageways. It felt so good for me to reverse the roles and have my own guided experience from a client's perspective. It honestly refreshed my reasons for being a guide and clarified a few of the reasons people should get guided. Our group of friends felt tighter since none of us tried to play leader. We were all in it together, which in many ways, made the trip even better for us.
If you're headed to Revelstoke for backcountry skiing, Greg Hill is the guide you want to hire.
Read about 57hours writer Kate Erwin's experience Skiing Rogers Pass With Greg Hill.