When the final dusting of snow settled and the deafening wind from the copter faded away, I could finally take in the 360-degree view around me. My first heli-skiing tour was just starting and I already knew I was hooked.
Everything everyone had told me about British Columbia's terrain was right at my ski tips and I knew that first run was going to be unlike any other I'd ever done.
Whistler Heli-Skiing, the company I toured with, offers exclusive rights to nearly half a million acres of the Pacific Coast Mountain Range, terrain that includes 173 glaciers and 475 breathtaking runs. Positioned handily close to Whistler village and its many, diverse accommodations, this trip offered the ideal combination of convenience and thrill.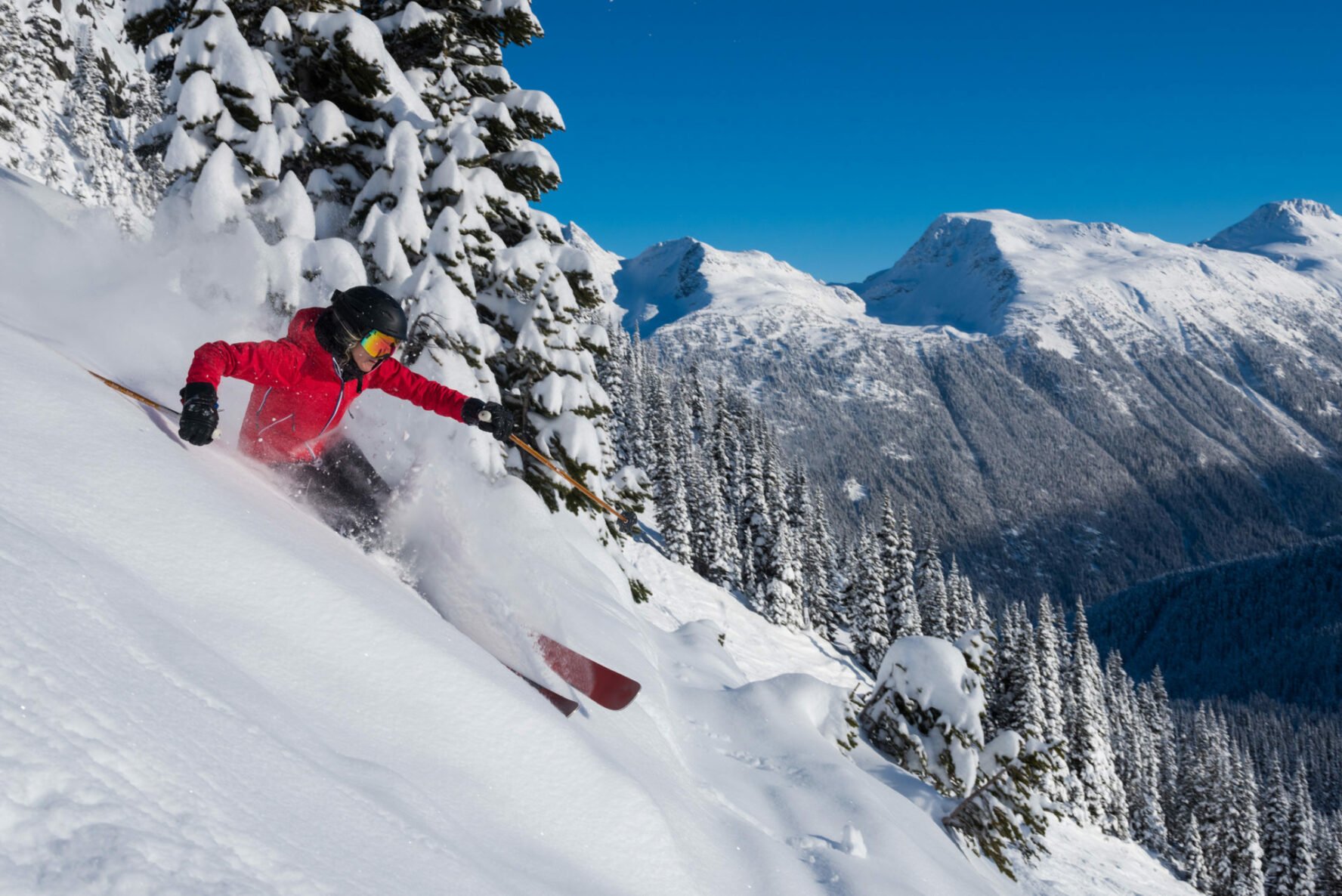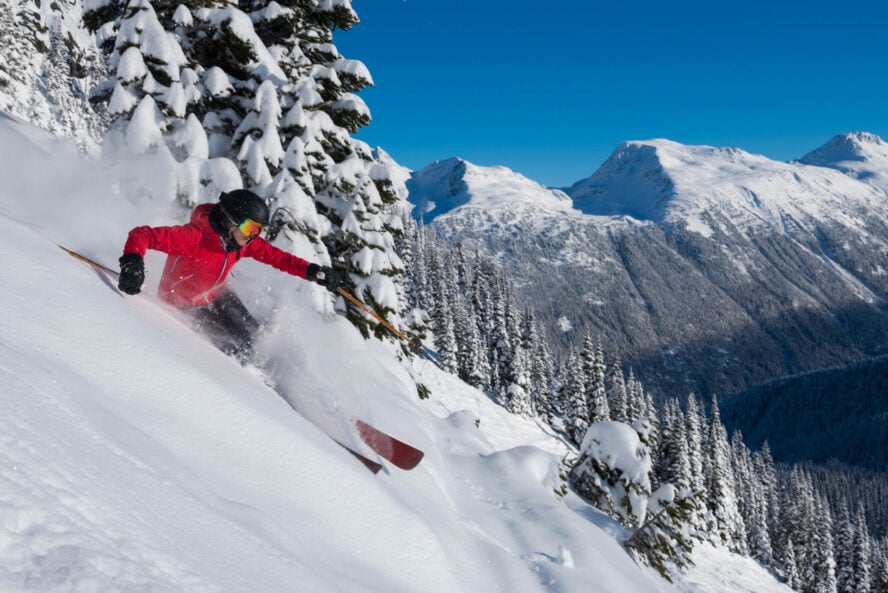 Pros and Cons of Heli-Skiing in Whistler
Length: all packages are single-day trips
Whether you're an advanced skier looking to take the plunge with your first ever heli-ski trip or a seasoned backcountry vet, Whistler Heli-Skiing is the perfect choice to keep you safe and stoke your exhilaration while you soar through the clouds and tear down the mountains that are some of the best skiing areas in the world.
Nothing will enhance your experience more than by having an appreciation for the ground beneath your skis, so take a moment and get to know your mountain.
Some background on the grounds
British Columbia is proud to host a staggering 90% of the world's heli-skiing. After spending a few hours in BC, you'll see why so many people flock to its mountains. The area's most well-known destination is the Whistler Blackcomb Resort. Whistler was originally conceived in an attempt to win the Winter Olympic bid in 1968, and was built despite the bid's failure.
Blackcomb didn't open its doors until 1980, but it quickly grew in popularity as Whistler's direct competitor. Finally, in 1997, Blackcomb purchased Whistler and began merging the two operations into what would become the largest ski resort in North America. Together, Whistler and Blackcomb offer some of the best backcountry skiing in Canada.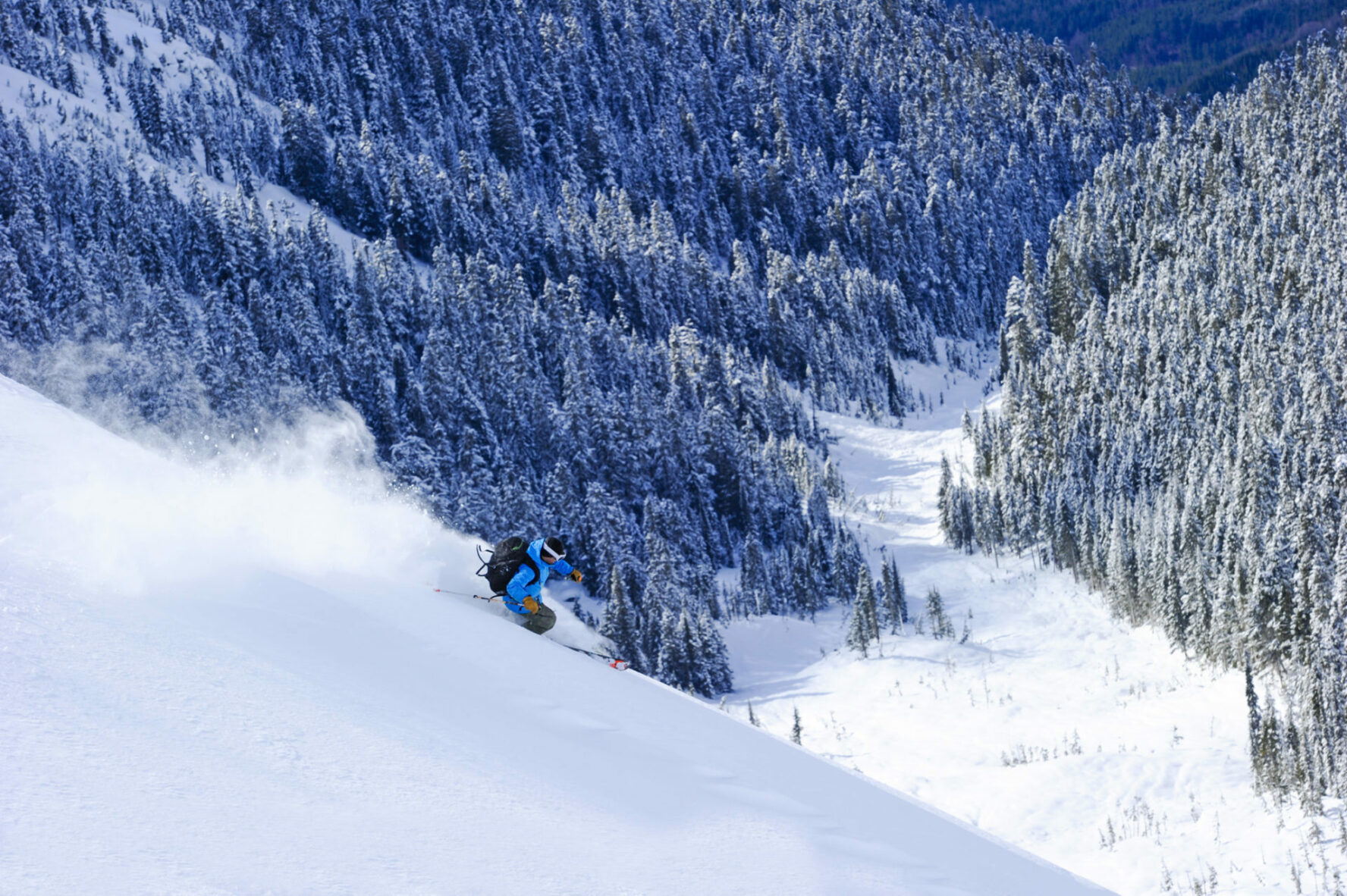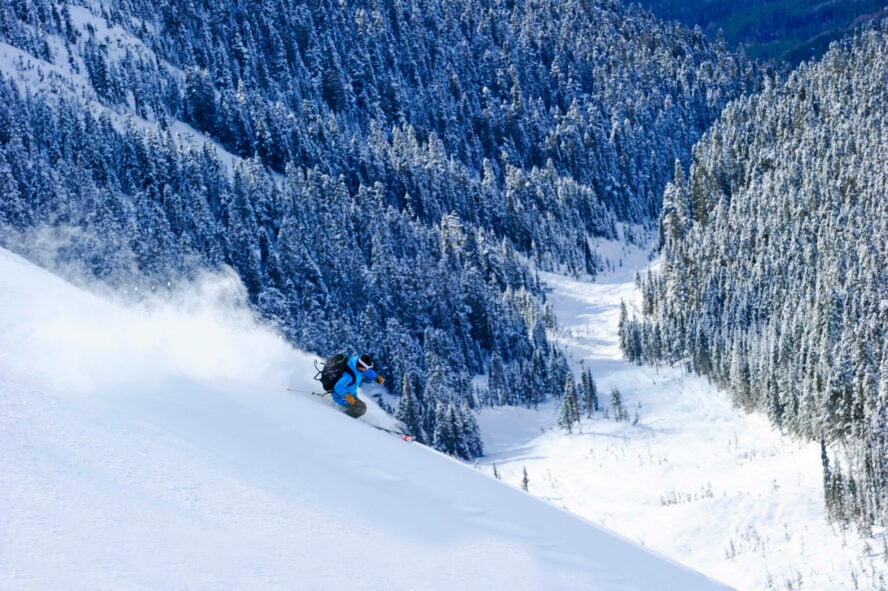 Established in 1981, Whistler Heli-Ski has 38 years of experience flying people through the slopes of the area's magnificent mountains. Their coverage is massive, sprawling across an expanse roughly 50 times the size of Whistler Blackcomb. And all that untracked, untouched powder is the exclusive turf of each day's 50 or so heli-skiers.
The experience
Before we hit the slopes, we learned the ropes — literally — in a thorough presentation on safety protocols and gear. I've got to admit that this part was a bit intimidating. Hearing the plethora of different ways everything can go wrong is bound to raise anxiety that something most assuredly will. The training actually helped ease some nerves, giving me the peace of mind that even if the worst were to happen, I'd be prepared.
They fitted each of us with a transponder, so that in case of an avalanche or being separated from the group, a rescue team could find us. They also went through helicopter safety procedures and taught us some general ski safety tricks, like how to create an air cavern and dig your way out of an avalanche.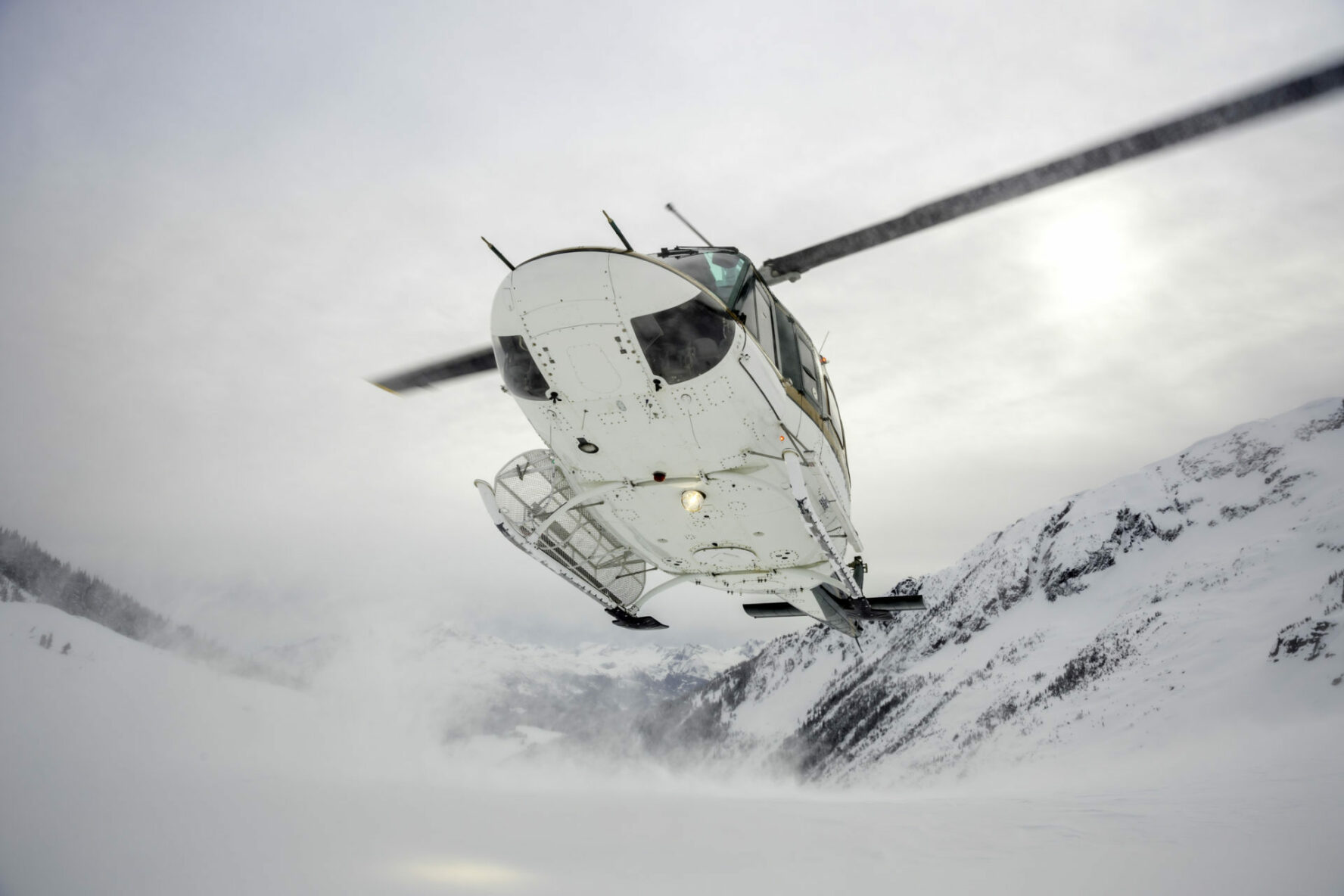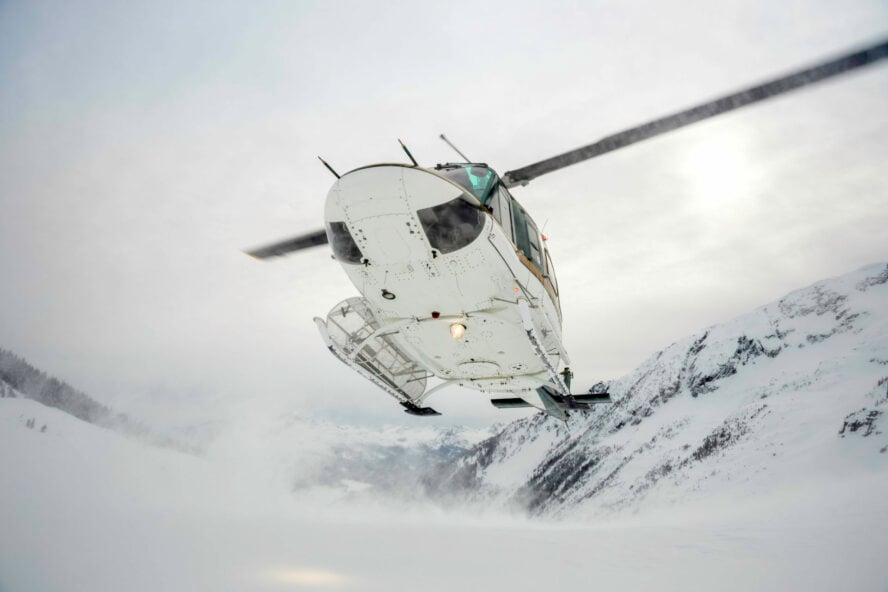 Finally, we were ready to hit the mountain. We loaded into the copter and set out for our first run, silent with eager anticipation. It took only a few minutes for the mountains to rise up around us, and wow, what a sight it was. Suddenly our huge helicopter felt like a child's toy amongst the massive, snow-capped peaks.
Our three guides immediately started scouting our first run. With these tours, the guides pick your runs right there in the copter with you, guaranteeing you get the best snow and ideal conditions. The guides were incredibly knowledgeable about the area, constantly pointing out landmarks and sharing factoids about the range and its history.
When they settled on a spot, we landed. Stepping out onto our first peak was absolutely breathtaking, you could stand there all day and still not take in the whole view. And if I thought I felt small in the helicopter, it was nothing compared to how I felt when the copter flew away, depositing our small group atop a barren mountain.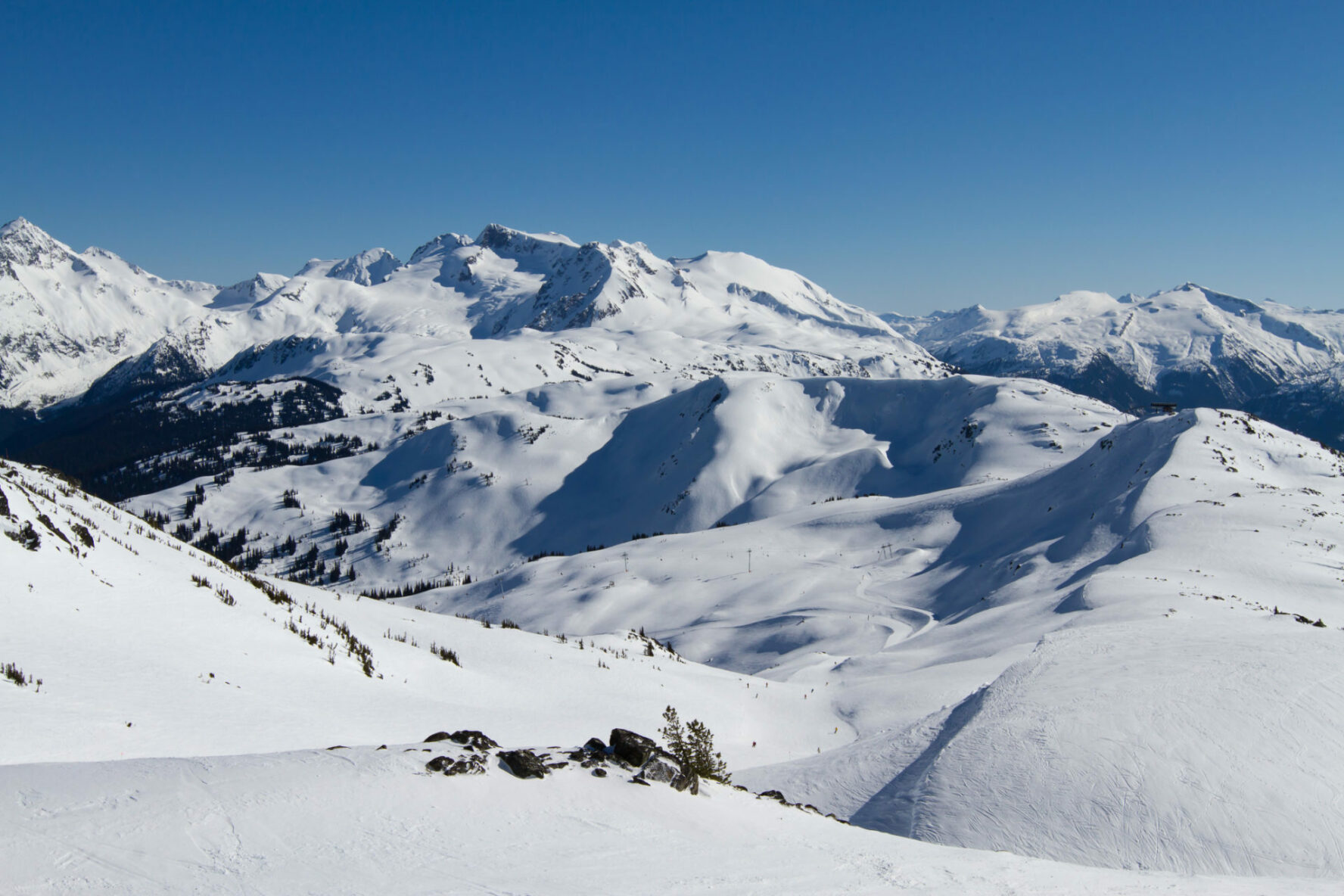 As the guides started leading us down, it hit me just how isolated we were. My skis responded with glee as they slid effortlessly through the fresh, untracked snow surrounding us. The season had been pretty dry in terms of snowfall but we lucked out with a few fresh inches just before our trip. Skiing that untouched powder was the closest to flying I'll ever get.
Each run was guided, but I hardly felt restricted. Our guides allowed for plenty of freedom as we made our way down each run. We skied our way alongside the mountain, through every kind of terrain from steep, narrow channels to vast, wide-open bowls to zig-zagging, tree-gladed runs and more.
Our package included 3 full runs, with trips back up in the copter in-between. We were also offered the chance to purchase additional runs at the end of our day, an opportunity I was sad to pass up because of scheduling conflicts. I would highly recommend planning to squeeze in a few more runs if your snow was as good as ours.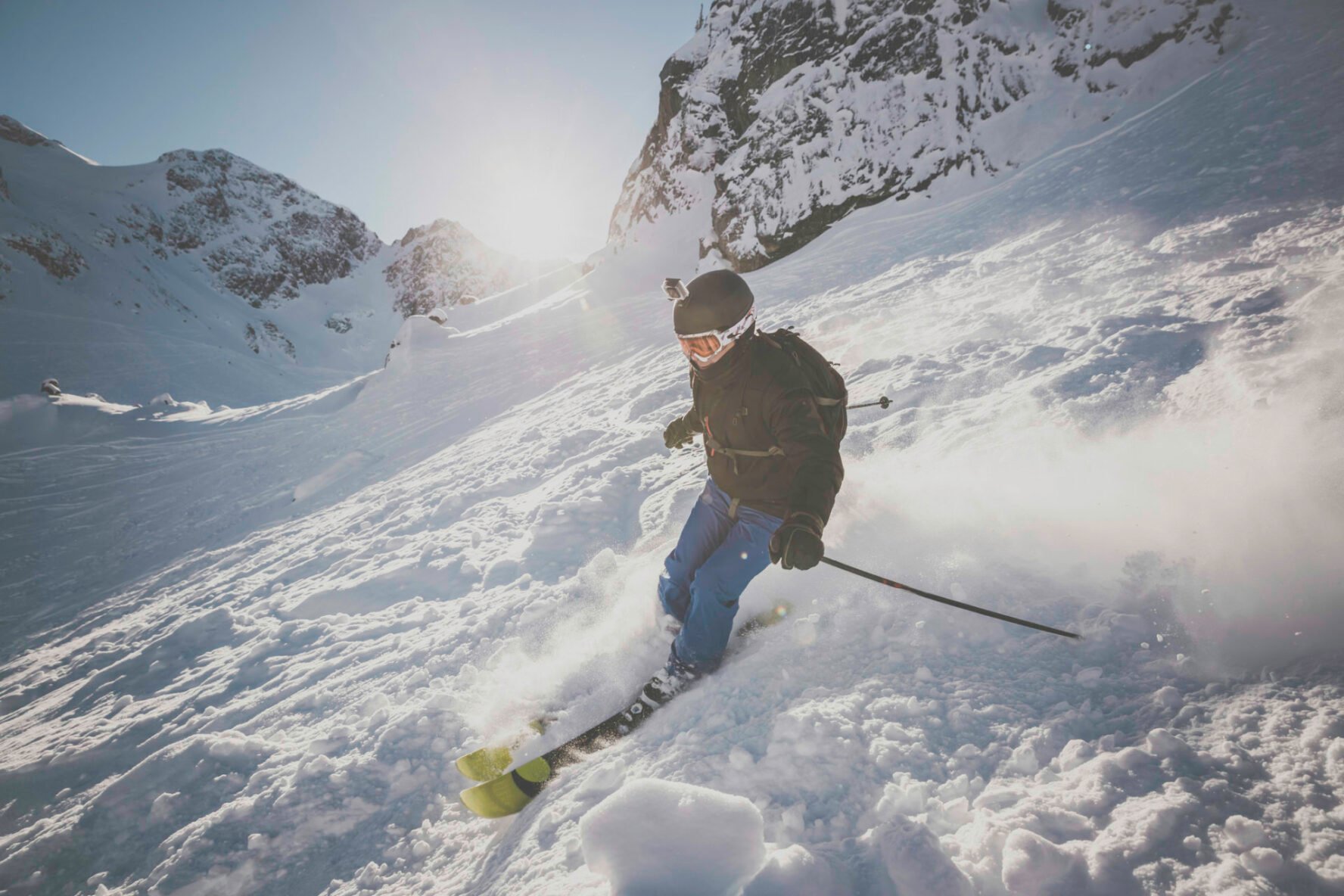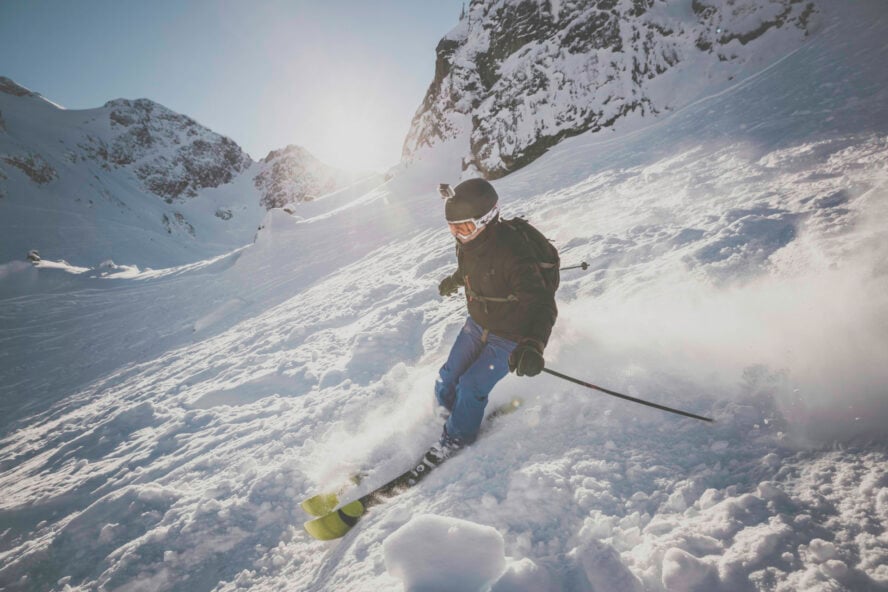 Ready to drop in? Before you do, check out these tips & tricks
Know Your Limits
Listen, I don't care if you brag at work that you're the best skier since Bode Miller, when it comes to heli-skiing, you have to be honest about your ability. If you let your ego convince you to bump up a level before you're ready, you're going to have a miserable day and waste what could have been an amazing experience.
An important note when you're assessing your own ability: When the classifications reference "blue" or "black" runs, they refer to the difficulty of these runs at Whistler Blackcomb, which may be much more difficult than the blues and blacks you're used to. Always plan to have a warm-up day and use it as an opportunity to evaluate your experience level and adjust your tour if necessary.
Gear Up
One of the skiers in our group thought his all-terrain skis were sufficient for the tour. They weren't. Fortunately for him, our guides had extra powder skis in the copter and were able to equip him with more appropriate gear. This guy would have wasted his whole tour if he hadn't lucked out with those backup fat skis.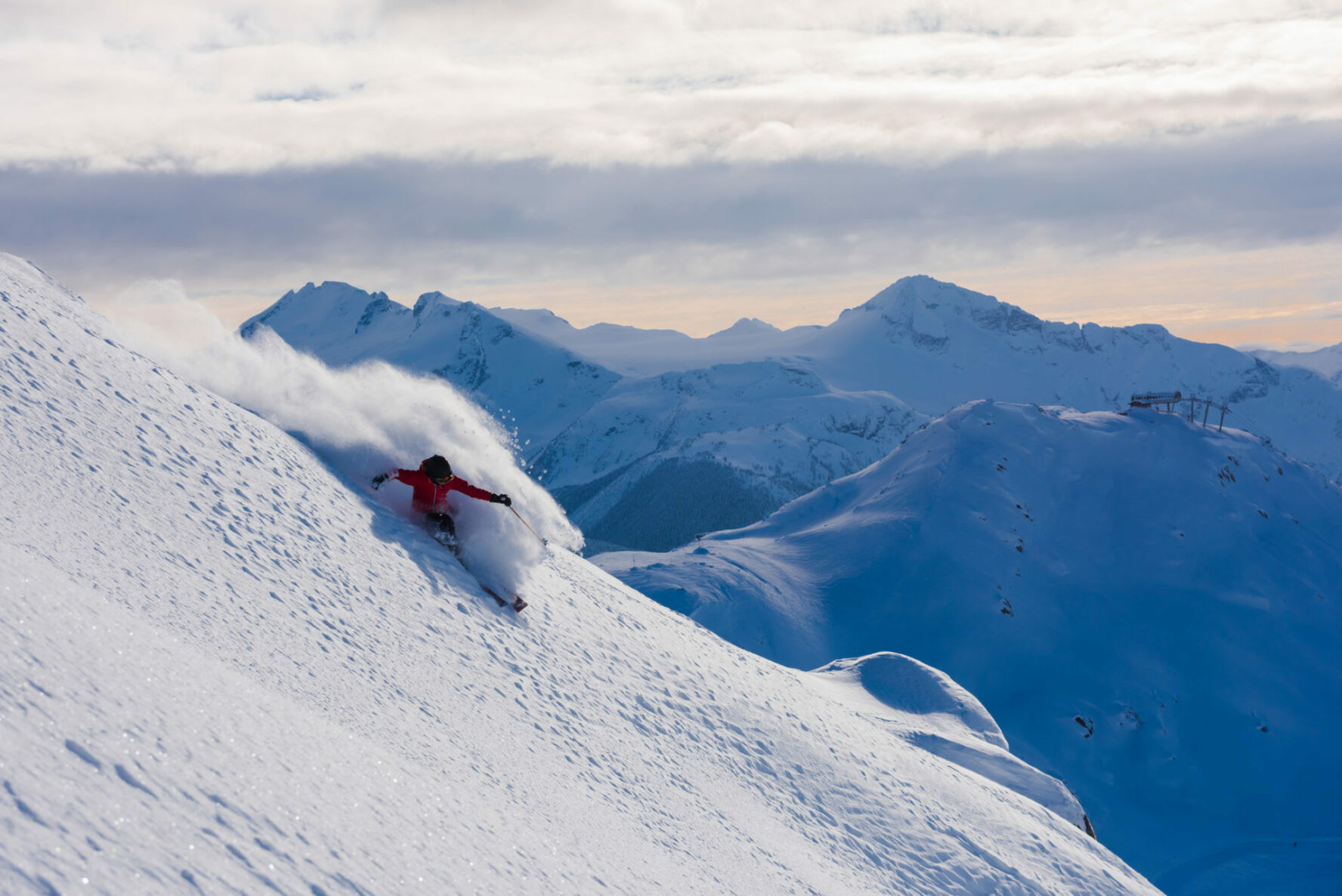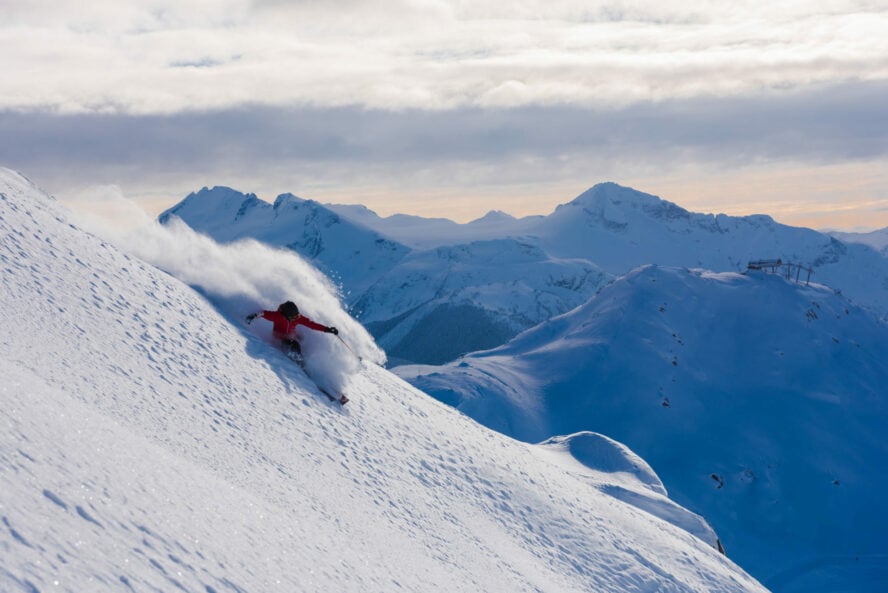 My point is: come prepared. The last place you want to deal with a gear malfunction is stranded atop a mountain at 8,000'. If you're already splurging on a heli-ski trip, don't skimp when it comes to your gear. Goggles and helmet are mandatory – a helmet especially if you value your head. Otherwise, dress as you would for a day on the slopes: layers on layers on layers. A good, fully waterproof pair of snow pants is another must. If you've never skied deep powder before, you can thank me for that one later.
Hydration & fuel & stretching
Strange but true: spending a day gliding across frozen water is actually really dehydrating. Prep your body with plenty of liquids (the hydrating kind, guys) in the days leading up to your tour, and don't get so swept up in pre-ski excitement that you skip breakfast. Hangry skiers are fun for no one. Getting some protein in your body will help your performance, power your muscles, boost your energy, and help you stay warm in the backcountry.
Don't forget the pre-stretch and post-strech! Stretching will help you stay limber and loose, not only improving your performance, but minimizing the potential risk to your body on the slopes. Help those muscles relax and avoid extra pain or cramping the next day with a thorough post-ski stretch.
Have fun & stay safe!
As anyone who's spent time in the mountains can tell you, there's nothing like skiing amidst a massive range to remind you how small we all are. That's why it's best to hire a guide. The skilled team of expert skiers and safety instructors are there to help assay any intimidation you may feel when getting set for your first ascent. Their knowledge, expertise and thorough preparations will give you the know-how to stay safe and anxiety-free. All the better to enjoy this magnificent experience.
The only thing left to decide is when to book your trip.