Kranjska Gora | Slovenia
Hut to Hut Ski Touring in the Julian Alps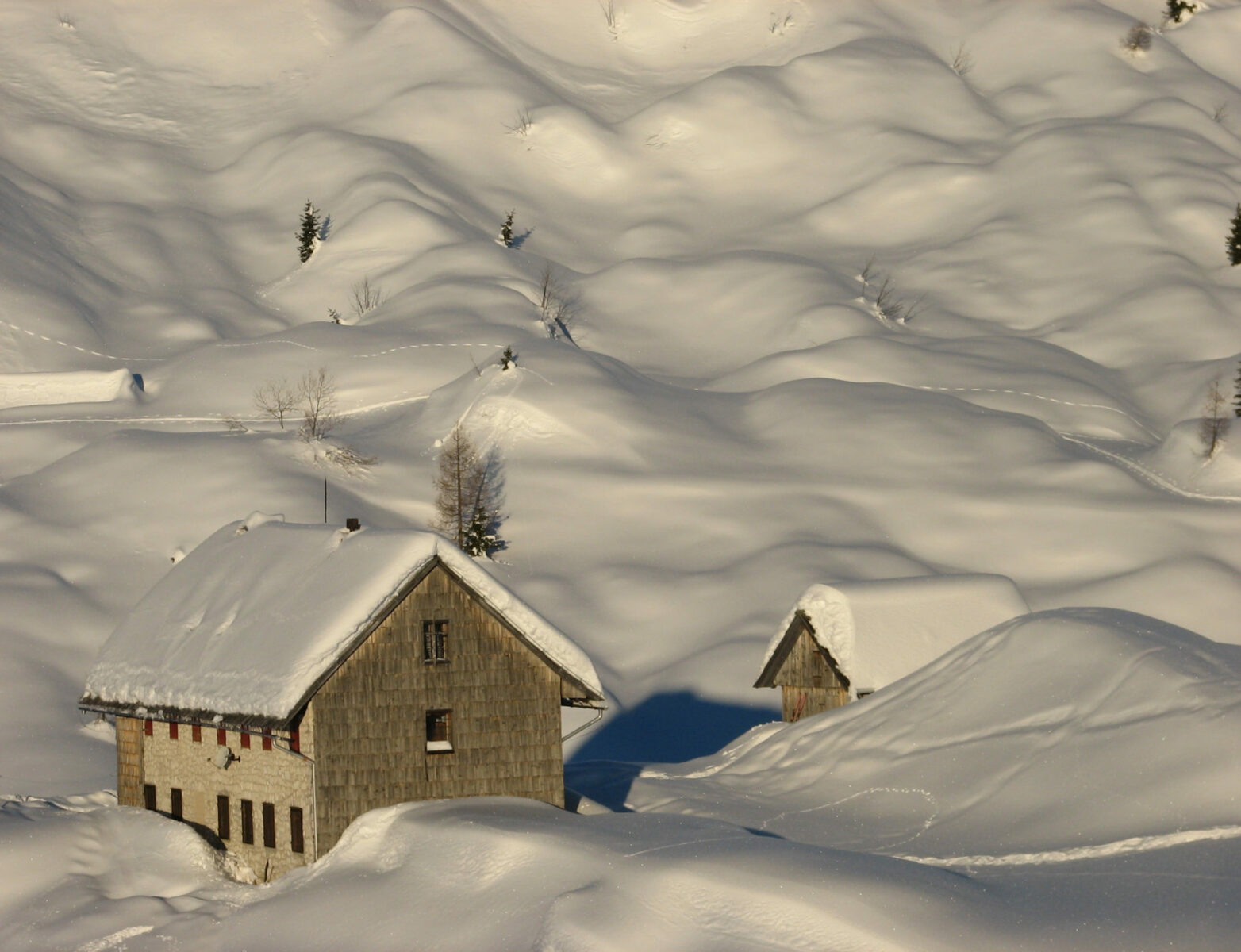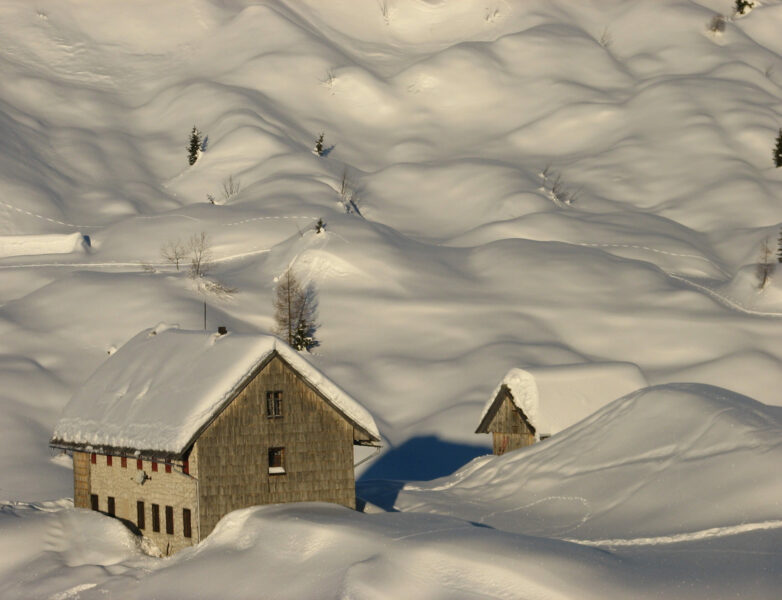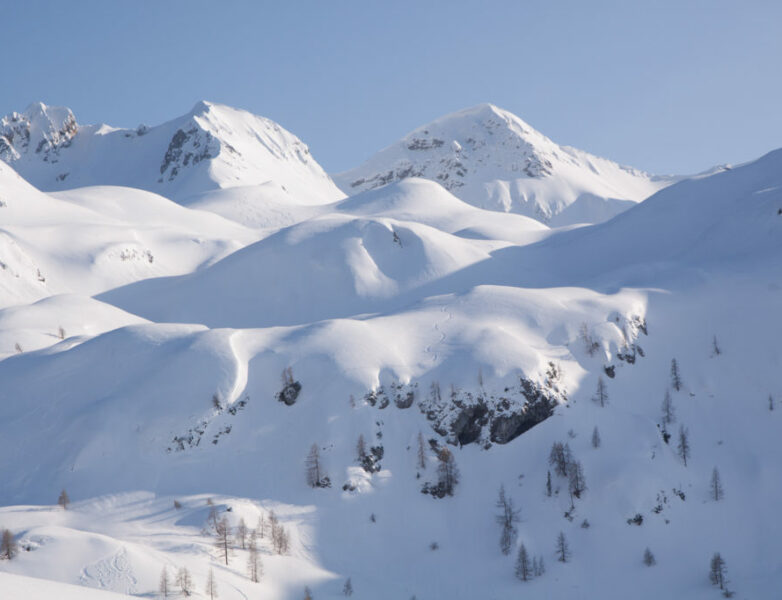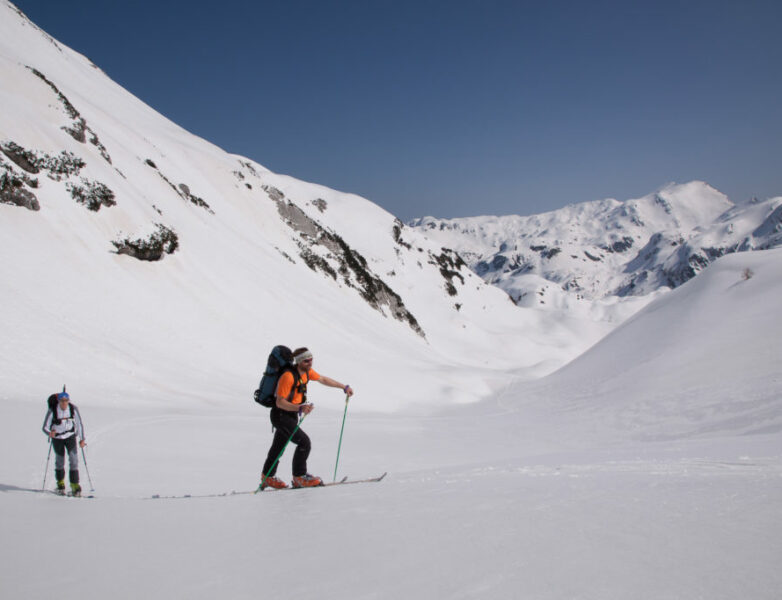 Take advantage of this opportunity for beautiful skiing in Slovenia!
Spend a week touring the beautiful Julian Alps, where pristine powder and rich cultural history will make for the adventure of a lifetime.
In Slovenia there's a limited window for hut to hut ski touring as most of the huts close over the winter. The huts' availability goes quickly, so be sure to book this truly special program. Another reason to be excited about this kind of tour is that you won't run into crowds skiing in the Julian Alps.
Here's a sample itinerary for hut to hut skiing:
Day 1: First, we'll cable car to Vogel Ski Resort. From the ski resort we'll ski to Suha meadow and ascend Rodica, one of the most famous ski touring mountains in all of Slovenia.
Day 2: We'll leave the crowds behind and enjoy the long skiing lines for the next few days. First we are going to do the section of the original Triglav traverse from Vogel to Komna. We'll sleep in a comfortable hut on the Komna plateau.
Day 3: From Komna we ascend Kal and ski bellow Celo towards a hut by the seven lakes. At night we'll stay at Prehodavci
Day 4: From Prehodavci we go steeper for the final climb to Kanjavec (2569m), the higest ski touring peak in Slovenia. From there we descend to Velo Polje and ascend to Trigavski Lodge, the highest Slovenina hut. The hut is open all year long, but there is no heating in the rooms!
Day 5. The ascent to the top of Triglav is an objective for many guests. As the ascent takes some climbing finesse and skill, it is up to the guests to decide. One guide can make the ascent with two people max. There's an additional 150€ per person fee to ascend. Those guests who decide to climb Triglav will have to wake up early that day, so the rest of the group won't have to wait too long. Once back from the top, there's plenty of skiing to be done. The descent into the Krma Valley is one of the most classic ski tours in all of Slovenia. Enjoy!
Send an inquiry for available dates.
Things you need to know
What's included?
What you get in this adventure:
Guiding fees
Half-board in mountain huts
What's not included:
Equipment
We'll be in contact once you've booked your trip!