Hurley Mountain Lodge | British Columbia
Snowcat Skiing at the Hurley Mountain Lodge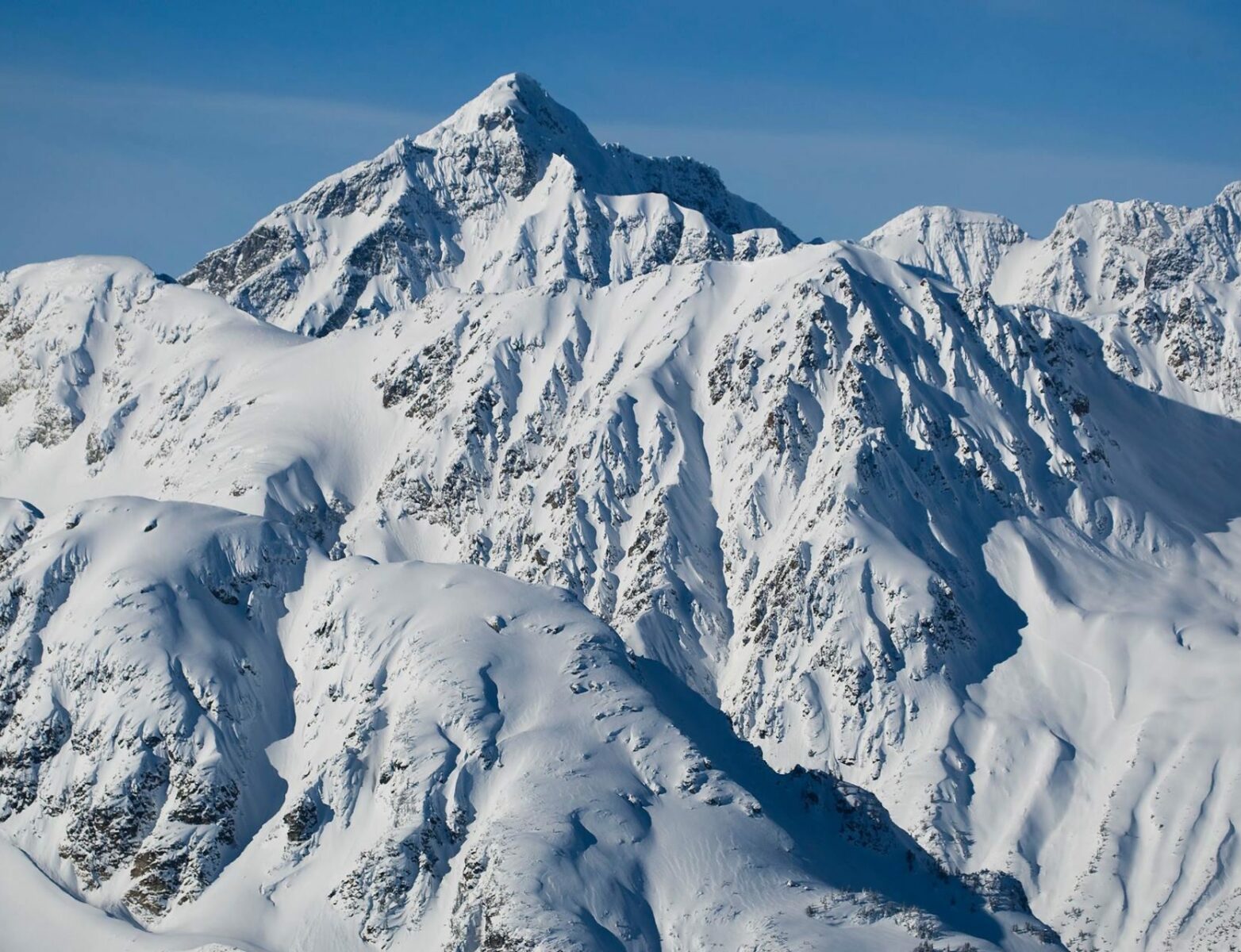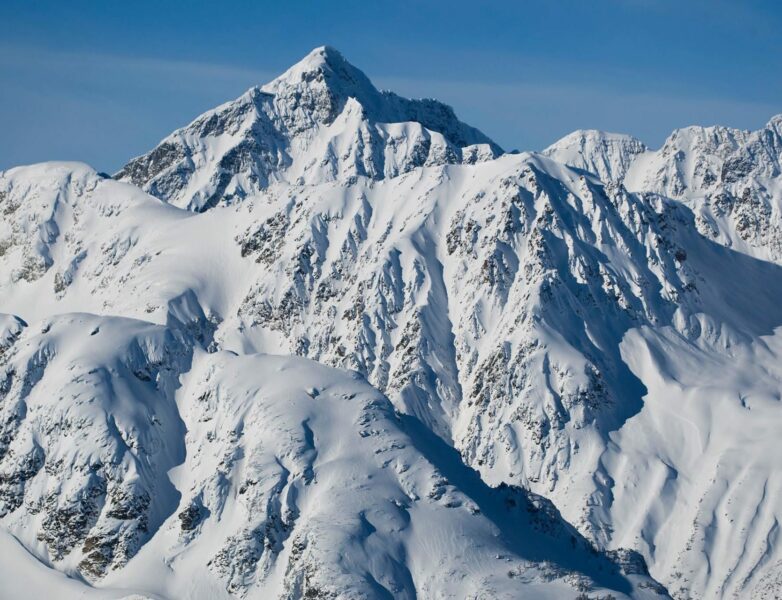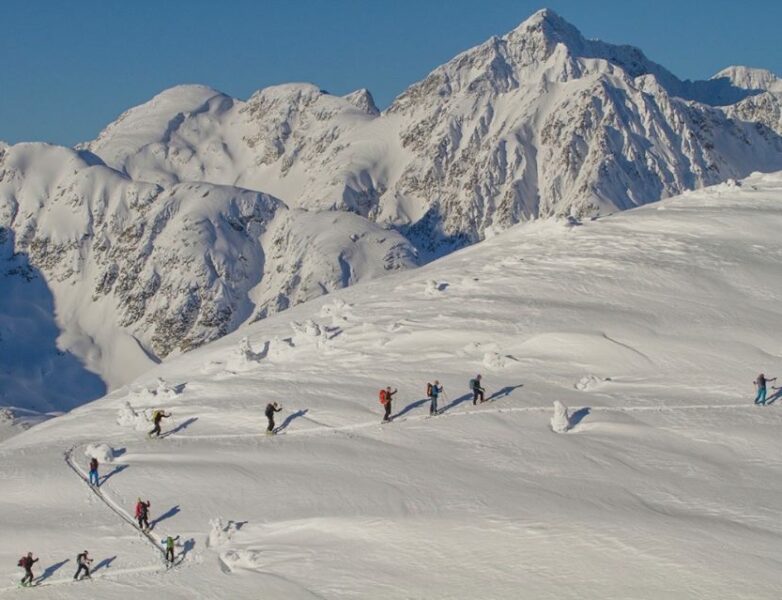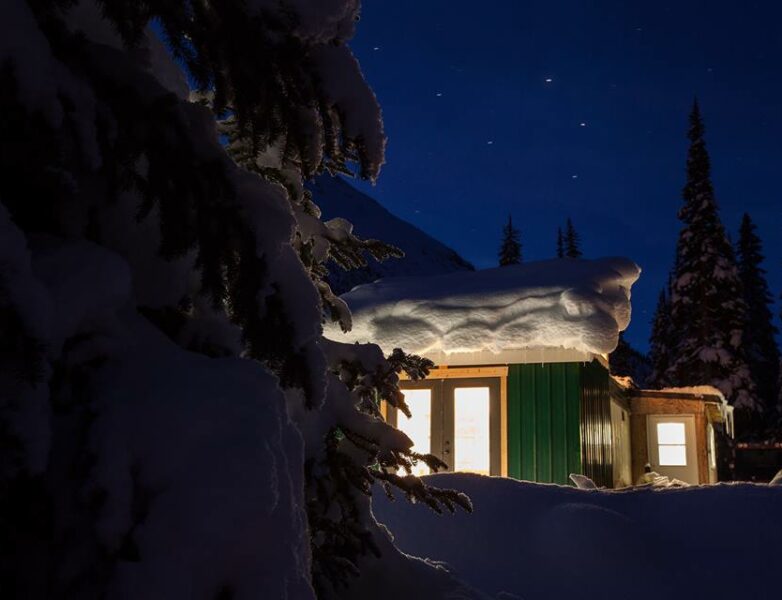 Bucket list backcountry terrain in the Hurley Pass
Pretend you're gonna go to Whistler. Only, you're going to travel farther north, where the Coast Range transitions into the Chilcotin Mountains. Here lies the Hurley pass. Locals know the the best snowmobile accessed terrain lies directly in their backyard. Pro skiers know they can find and film the powder and lines of the year. It's time for you to discover your next skiing adventure!
Join your awesome guide for 4-days of snowcat skiing based out of the Hurley Mountain Lodge.  Your guide's teamed up with Backcountry Snowcats to offer two exclusive ski touring trips.
Ditch the crowds of Whistler and the commute to the trailhead for 3 nights and 4 days of all-inclusive, guided backcountry touring in some of the most epic terrain the Coast has to offer.
What you should know about the skiing
The lodge is perfectly positioned in the South Chilcotin Mountains of British Columbia. The weather here is colder and drier than nearby Whistler, but with all of the usual storm cycles. This results in cold, dry snow, and lots of it – there's an average of 10 meters per season, accumulating up to a 3.5 meters base.
Your guide and a snowcat or snowmobile will help you access the best terrain so you can ski all the perfect powder you want.
And the terrain?
The terrain at Hurley Mountain Lodge is incredibly awesome. Shredders who frequent the slopes rank it amongst the best in the world. Catering for all levels of intermediate, advanced, and expert skiers and snowboarders, the tenure covers 15,000 acres of epic alpine and tree skiing terrain for the best time whatever the conditions. Base elevation is at 1500 meters and our alpine reaches to 2550 meters.
Now what about that lodge?
The Hurley Mountain Lodge can accommodate up to 14 guests and staff. The lodge is 1430 meters above sea level in the Hope Creek Valley, just at the bottom of the Black Forest zone, which features some of the best tree skiing around.
Guests can enjoy apres ski fun and a home-cooked dinner, before retiring to their comfy beds. The rooms are double occupancy, with two beds in each room. Linen, pillows, and towels are included. There are both men's and women's washrooms and showers, a full kitchen, and dining and lounge areas.
The internet is available, but, come on, enjoy the solitude and snow!
Here's what your itinerary will look like
Welcome to Pemberton, BC! You and the rest of the skiing party will meet at 16:30 before departing to the Hurley Mountain Lodge. You'll arrive at 18:30 and have dinner upon arrival.
Day(s) 1 – 4
7:30 – 8:30: Breakfast
9:00 – 16:00: Skiing. Lots of it. Tons
On the final day, guests expect to leave the lodge at 15:00 and arrive back at their vehicles by 17:00.
Prerequisites
All guests must have intermediate skiing abilities (comfort on blue or black diamond runs)

Previous ski touring experience

Guests must have moderate fitness abilities, being able to walk up for 2- 4 hours

An eagerness for adventure is a must!

Previous powder skiing experience (at least 20 days worth)
Guides we recommend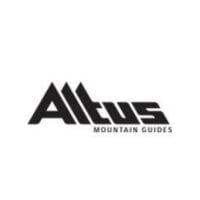 Altus Mountain Guides
Altus Mountain Guides
IFMGA/ACMG Certified Guides
Safety, experience, and an innate knowledge of the Whistler Blackcomb backcountry d...
View details
Things you need to know
What's included?
What you get in this adventure:
Breakfast, lunch and dinner while staying at the lodge

Transport from Hurley staging area (via sled)

4 Days Guiding with ACMG Guide 6:1 max ratio

One heck of a good time
What's not included:
Avalanche Rescue Equipment (your guide offers rentals if needed at $25/day)

Transportation to Hurley staging area