Sierra Nevada | California
Learn to Backcountry Ski at Mammoth Mountain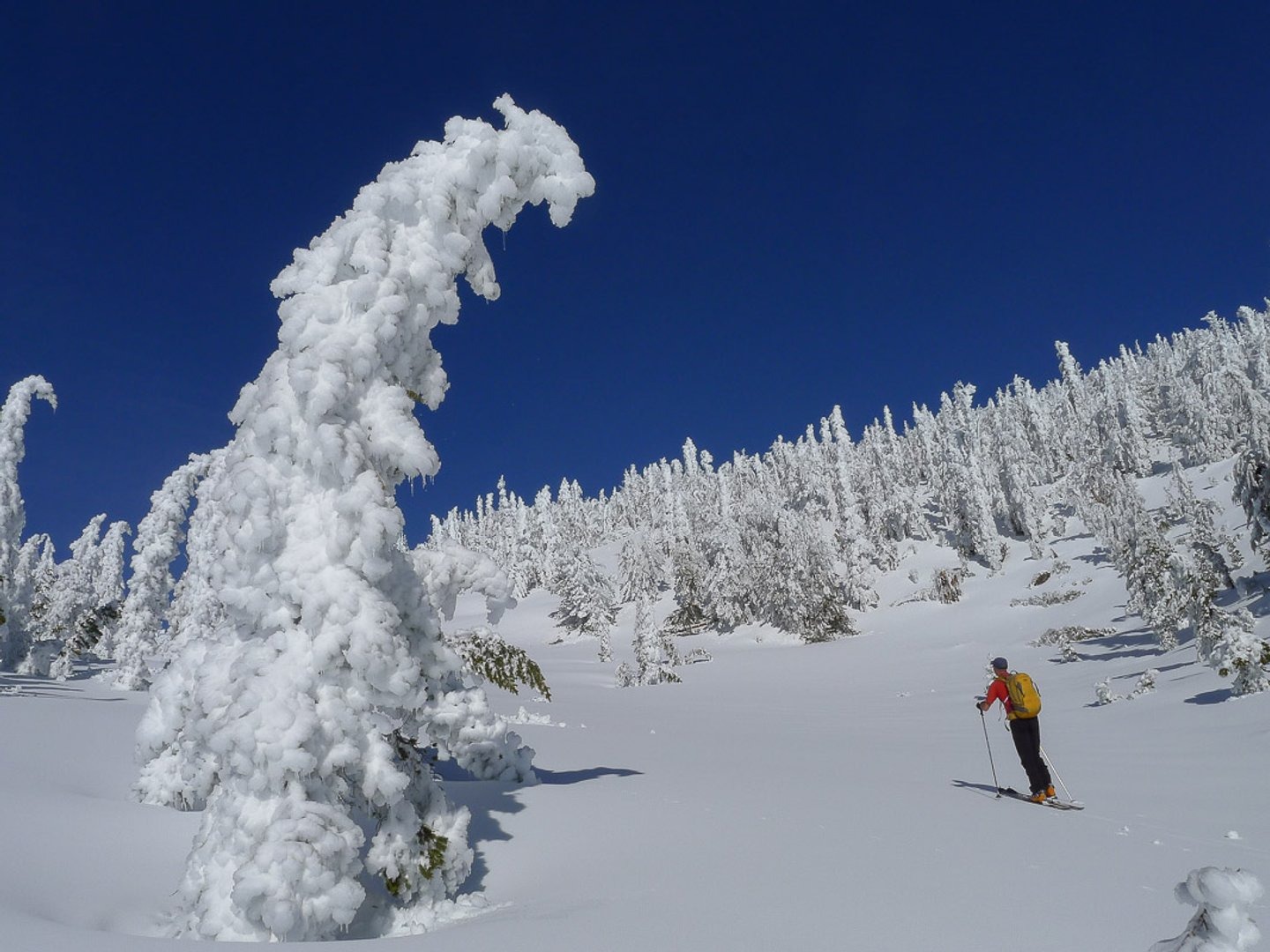 Discover amazing terrain in the Sierra Nevada backcountry!
Mammoth Lakes is the ultimate ski town. There's a fantastic ski resort, which is surrounded by snowy backcountry. Enjoy easy access to slopes whether you're new to the backcountry or an experienced freerider. Tree runs are plentiful, and the backcountry terrain keeps delivers ample objectives.
This half-day skiing program allows for one heart-pumping climb and one pristine descent into the Mammoth backcountry. You'll also learn all the tools and techniques needed to get there.
When does this program run?
There's a morning and afternoon outing on a daily basis through the winter/spring seasons when there is enough snow on the ground.
What else can I expect?
Bring your Alpine Touring, Telemark or Splitboard equipment and check out the nearby stashes like Sherwins, Earthquake Dome or the Mammoth Mountain sidecountry
Your guide will choose the best location, based on weather conditions
This program requires enough snow close to the trailheads
Starts at 8:00am or 12:30pm daily, and needs a minimum of 2 to run
Prerequisites
Backcountry snow takes some finesse. Even though this is a great introductory backcountry program, participants must have intermediate to advanced downhill resort skills:
Be able to ski/ride black diamond runs in all conditions, with efficiency and control, with linked, fall-line turns
Things you need to know
What's included?
All guiding fees
Your guide will provide avalanche rescue gear for you to use (beacon , shovel, & probe)
What's not included?
AT skis and boots, splitboards and avalanche equipment are all available for rent and all other gear
Guides we recommend
Sierra Mountain Guides
Sierra Mountain Guides
IFMGA/AMGA Certified Guides
Sierra Mountain Guides provides high-quality mountain experiences in the Sierra Nev...