Albanian Alps | Albania
Heli-Skiing in the Albanian Alps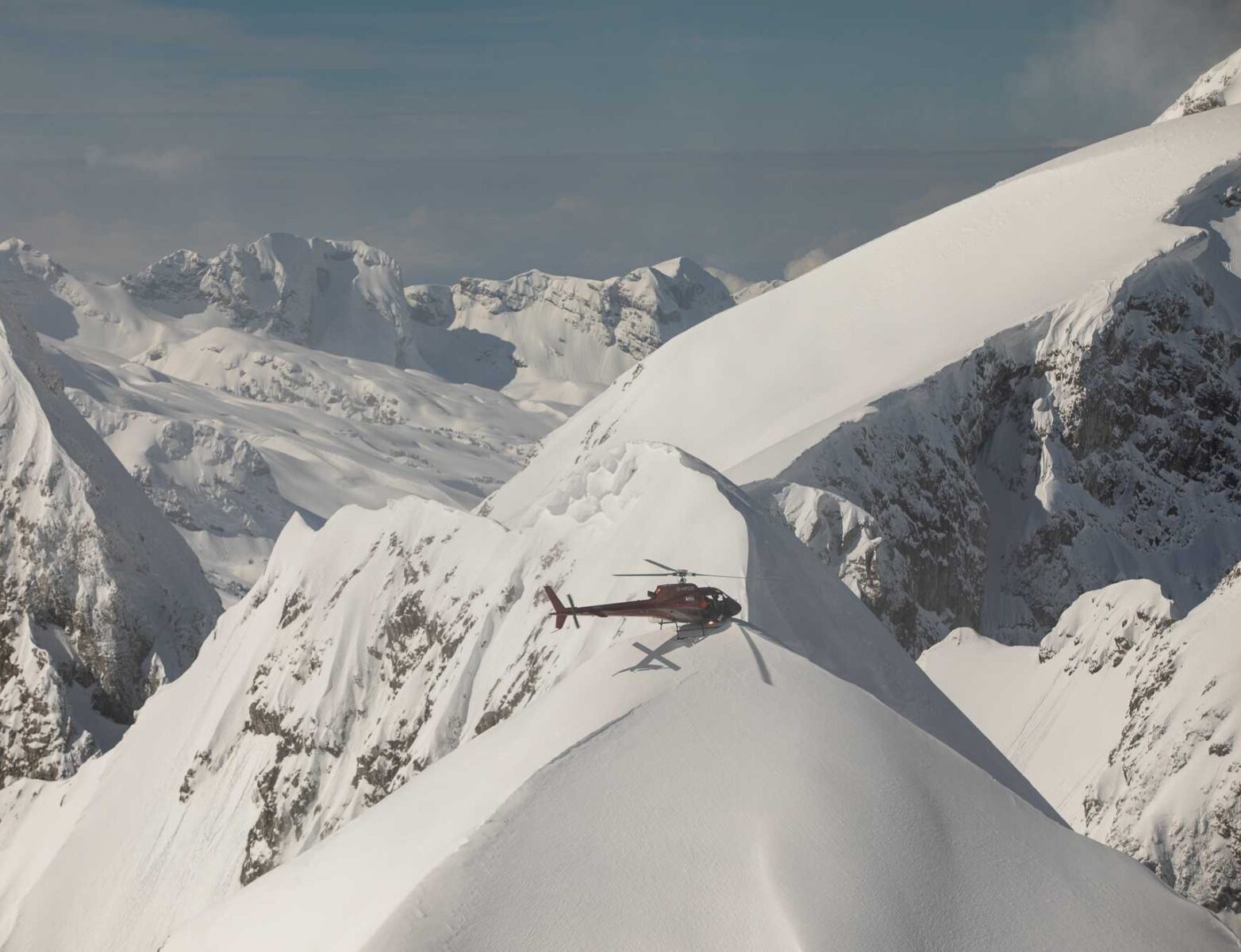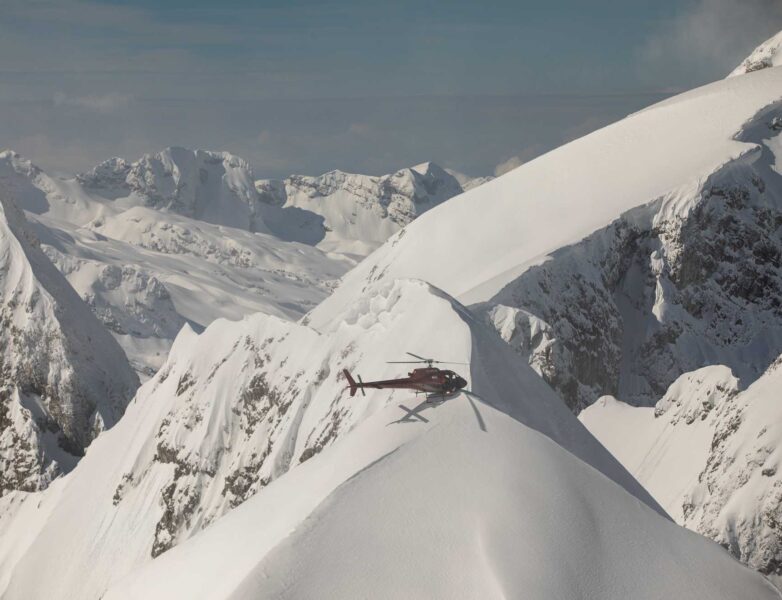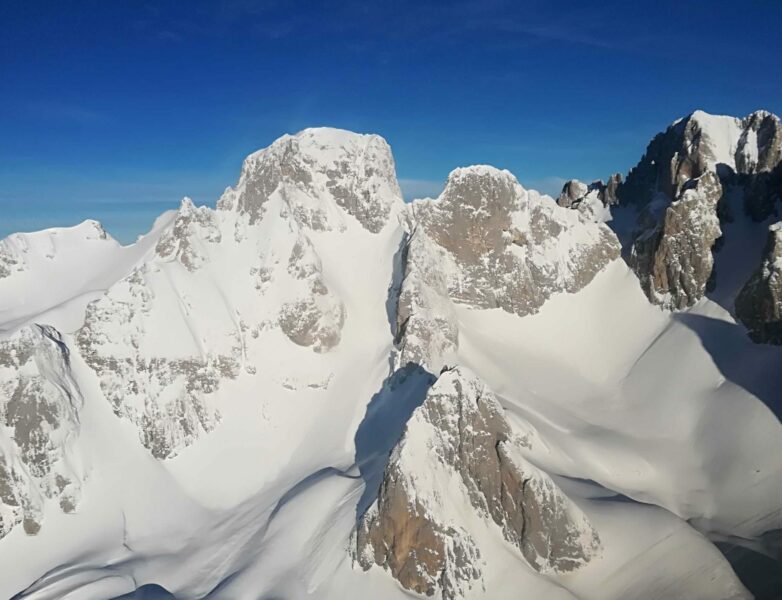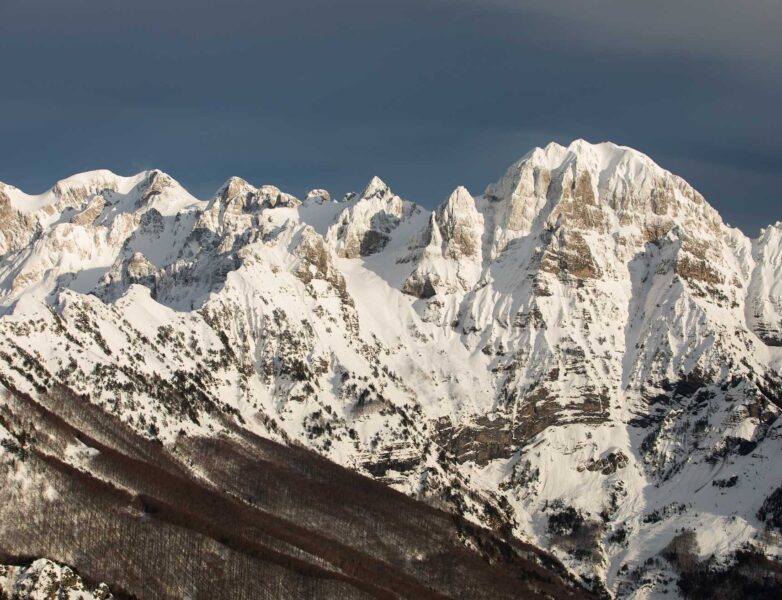 Get ready for untracked terrain in the Albanian Alps
For those of you who are looking for something a little less traditional and a little more exciting than the usual winter ski destinations, we recommend a heli-ski tour in the Albanian Alps!
Due to the Alps' proximity to the Adriatic Sea, the ski conditions and snowpack is similar to what you'd find in Alaska and British Columbia.
There's over 1500 square kilometers and nine different ski zones to explore. That's more routes and untracked powder than you'll know what to do with.
What you get when you book
7 nights of full board accommodation
4 hours of flying time
6 days of skiing
What to expect on your first day
On the night you arrive AND the following morning, we provide each guest detailed instructions regarding:
An avalanche safety course
Guiding protocols
The particulars of the helicopter and flying
Your guides will equip each group with 2 VHF radios.
We plan for you to have the perfect (and safest) time skiing
All staff conducts two daily meetings both morning and evening to discuss snow an weather conditions. From these meetings, your guides are able to plan the best route for the day.
Guides log all snow observations and keep track of snowpack throughout the season. All runs are also logged with the dispatcher to keep track of each group in the snow.
If necessary, hospital care is within a 6 minute flight from touring sites.
Your helicopter and pilot
The B2 helicopter is the industry standard for heli-skiing, the B2. Guides and pilots operate under strict European aviation standards for maintenance and inspections. The pilot for the journey is the only pilot with experience in the Albanian Alps. Both guides and pilot work diligently together to ensure a solid and established safety network between guides, dispatchers and clients. Each year the pilot attends a preseason training program to re-familiarise himself with all details of the operation, fine tune rescue procedures and keep up with best practices in the field. This is a small operation running under strict protocols and the highest safety standards.
We know that any activity in the mountains involves risk. Because of this, we prioritise safety.
Things you need to know
What's included?
What you get in this adventure:
We equip each client with state of the art safety gear, made available from Pieps

.

Each participant will have a beacon, shovel, probe and safety airbag
We'll be in contact with other equipment list needs
All IFMGA guiding fees
What's not included:
Airfare to and from Albania
Transfers from your landing destination to Valbona
Getting to Albania
The three best options for air travel are:
Pristina, Kosovo is 180km, about a 3 hour drive from the airport to the Valbona Valley. You'll cross borders between Kosovo and Albania
Skopje, Macedonia is 225 km, about a 4 hour drive from the airport to the Valbona Valley. You'll cross borders between Macedonia, Kosovo and Albania
Tirana, Albania is 300km, about a 4.5 hour drive from the airport to the Valbona Valley. You'll cross borders between Albania and Kosovo.