Val d'Isère | France
Off-Piste Skiing in Val d'Isère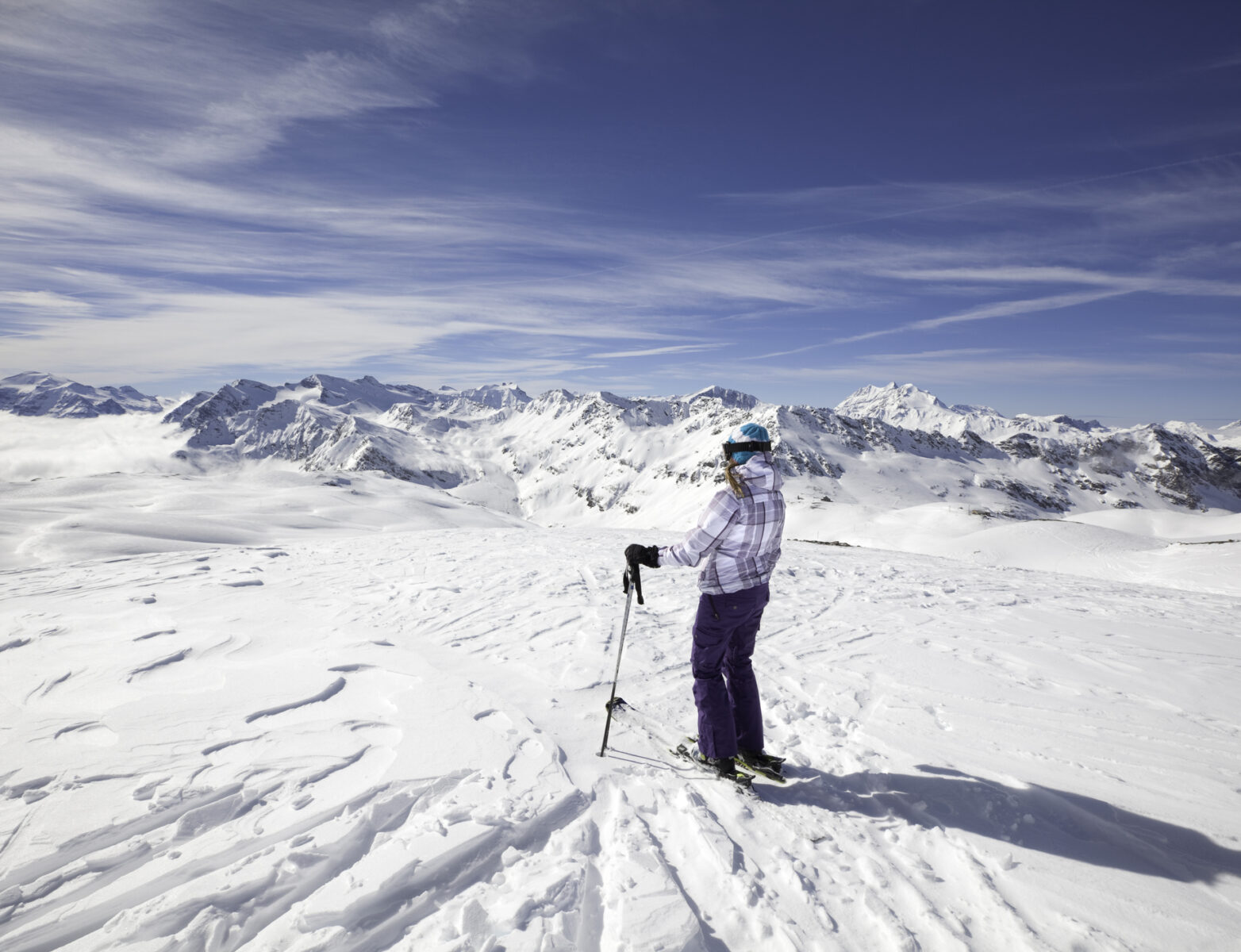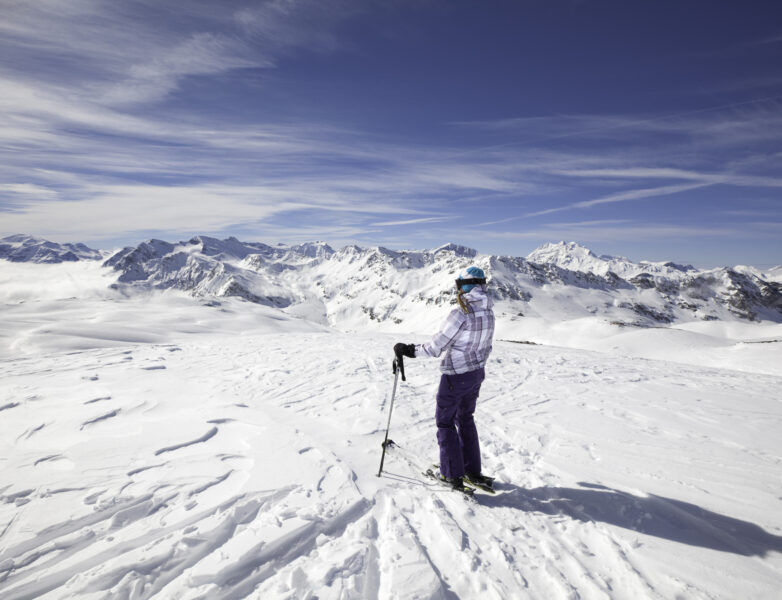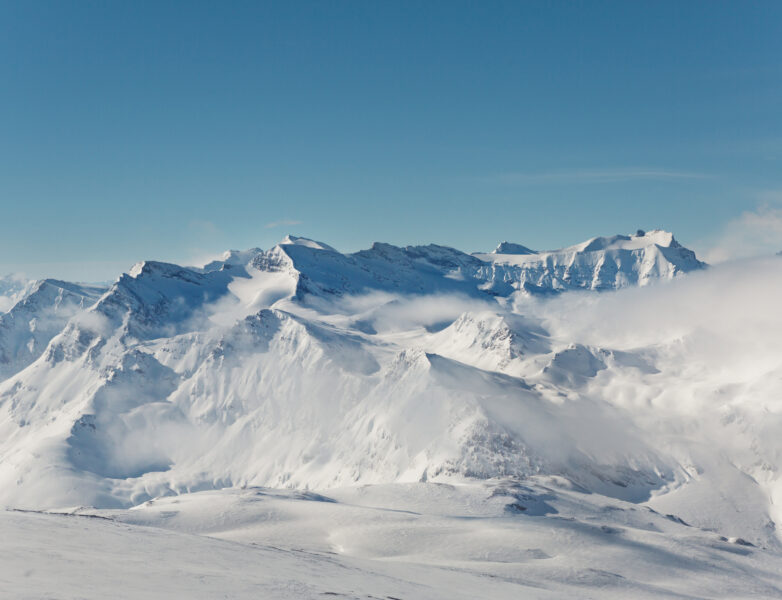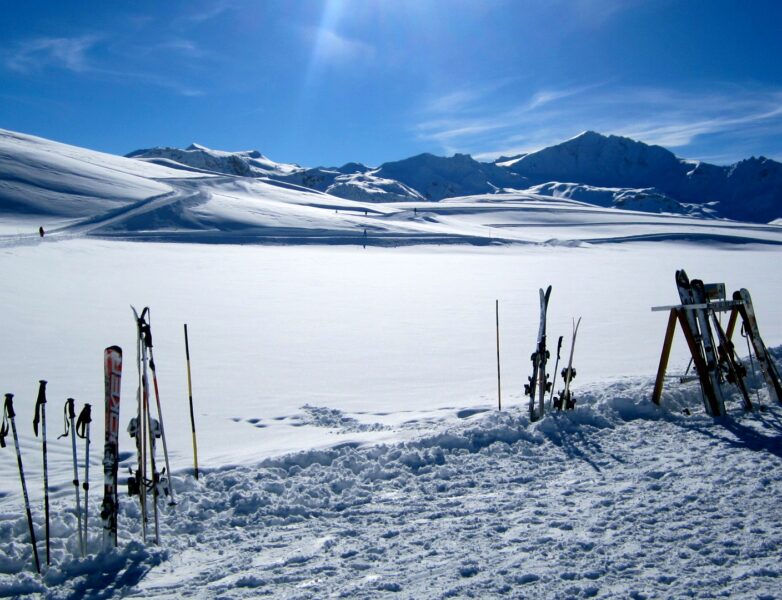 Skill level

Strong beginner to expert
In Val d'Isèr, the off-piste is just as renowned as the on-piste
Just several kilometers from the Italian border, on the cusp of the Nanoise National Park, and close to Tignes, sits Val d'Isèr, the self-proclaimed "Most Beautiful Ski Area in the World." And while backcountry adventurers and resort skiers may disagree on what spot can claim that title, many agree that Val is something truly special: its off-piste objectives — once you get away from the crowds — are on a very short list of the best terrain in the French Alps, if not the world.
There are three main ski areas that are all served by the resorts' excellent lift-service infrastructure: Le Fornet, Solaise, and Bellevarde. Bellavarde and Solaise are the busier of the two areas, but Le Fornet offers 1500m of vertical from the top of Glacier du Pissaillas back to the village. Regardless of whether you choose chair-accessed objectives or choose to earn your turns, there is plenty of terrain to explore. Couloir, bowl, and tree skiing — tree especially in Les Marmottes — are plentiful, and even if your original destination gets tracked out, the area is so massive that finding fresh powder won't add too much extra time to your day. Just a handful of other tours to consider are Le Grand Vallon for bowl skiing, the super steep La Pointe Pers, and Le Couloir des Pisteurs. There are objectives for every level of skier, so plan your trip and book your guide to make the most out of Val.
Things you need to know
When is the best time to go?
While parts of Val d'Isère are accessible year-round, the most ideal time to hit the backcountry is in January, when there's enough snowfall to properly cover the ground. The month with the most snow is April.
What's a typical itinerary?
You'll meet up with your guide, go over gear, make sure that avalanche transponders are working, and discuss the day's objectives. Also, to beat the crowds, an early start is always a must.
What about group sizes?
Group sizes are usually between 1 – 4 people with one instructor.
What about bad weather?
Inclement weather can always get in the way of skiing, and your guide will know whether or not to stay or put the objective on hold. More importantly, hiring a guide can help with assessing avalanche terrain and conditions.
Getting there
The nearest airport is Chambéry, about 2.5 hours away; Geneva is 3.5 hours from Val d'Isere; Lyon Saint-Exupéry is 3.5 hours away.
Who should go skiing in Val d'Isère?
While any backcountry outing requires a little more comfort on harder routes, there's enough terrain at Val d'Isère for skiers who are new to the discipline. For advanced skiers in your group, there are more objectives than you could ski over a dozen visits, if not a lifetime.