Triglav | Julian Alps | Slovenia
Backcountry Skiing in the Julian Alps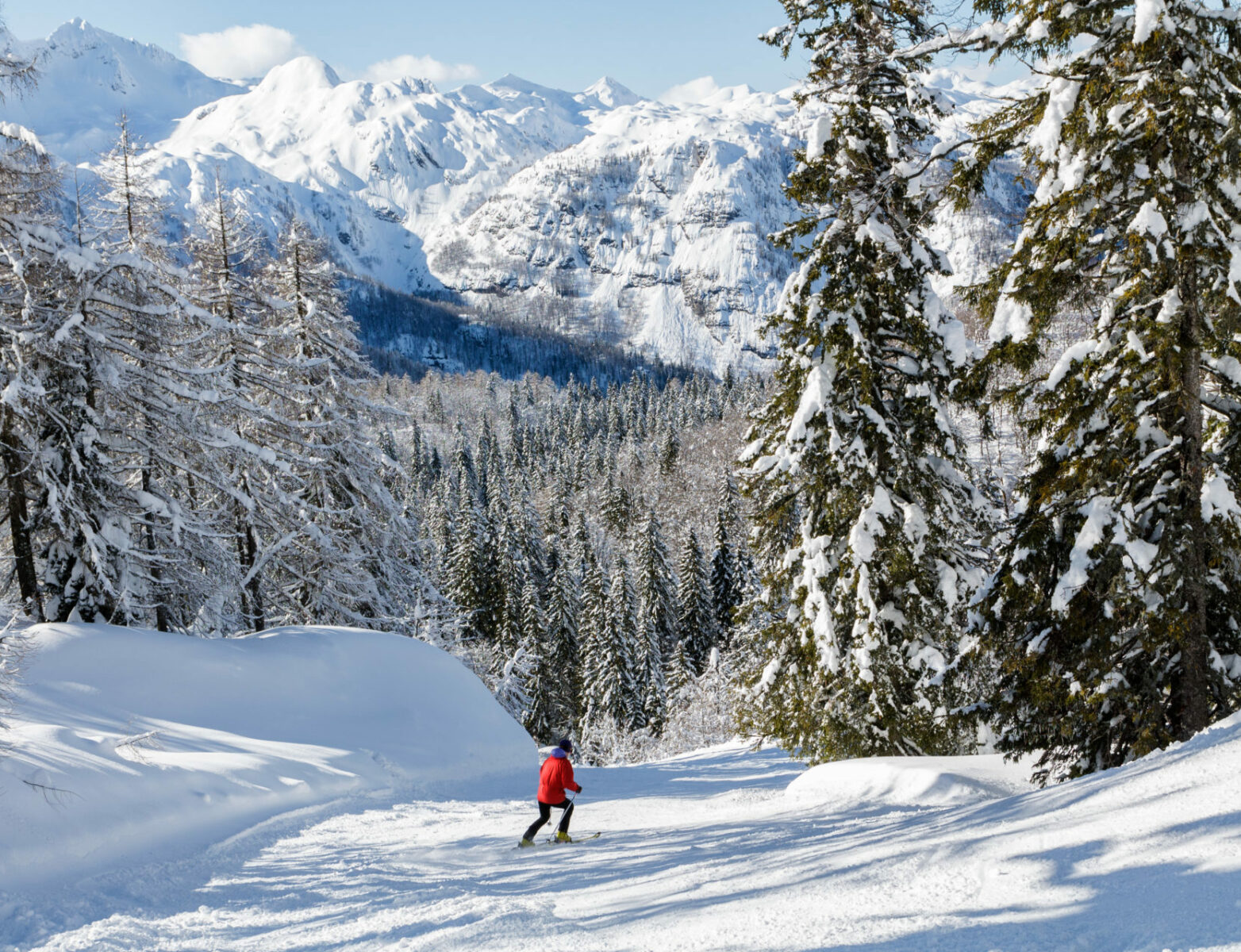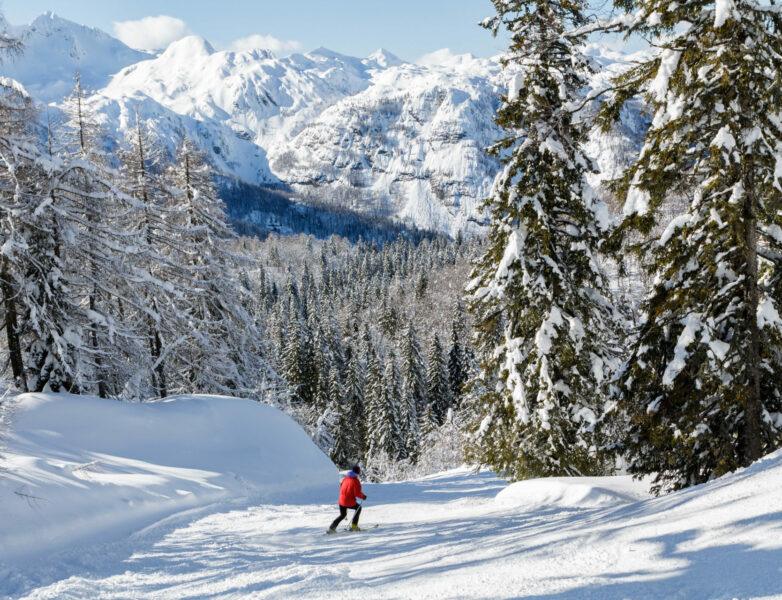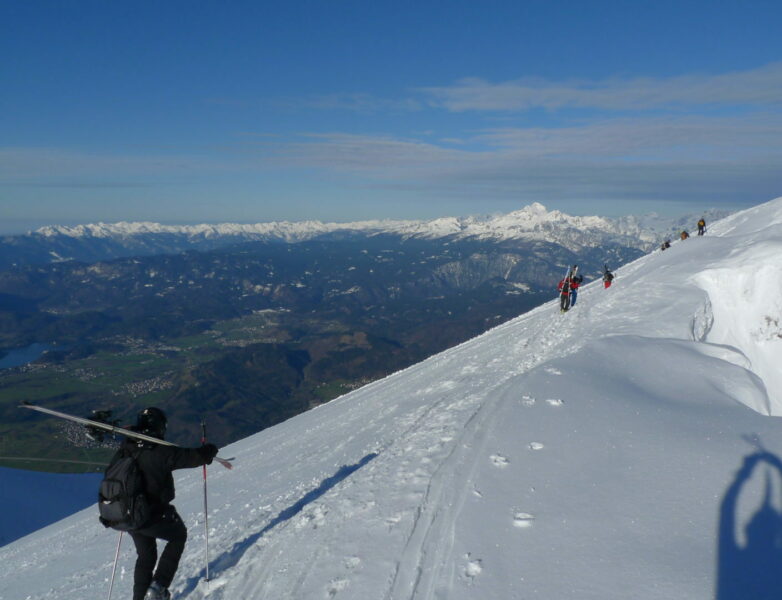 Explore the backcountry in Slovenia this winter!
Come explore the Julian Alps. Get the most of the Slovenian skiing and explore Triglav National Park. The backcountry, the powder and the guides are all amazing. We promise.
This 6-day guided ski tour consists of traveling from town to town and skiing the highest quality snow in the Julian Alps. You'll also enjoy the best local meals and discover all the secrets hidden in the Slovenian mountains. Backcountry skiing here is unforgettable!
One of the features of this ski tour is its flexibility. All levels of skiers can participate because your guide will adapt the itinerary according to the group's experience.
Rest assured, we determine the best ski option for each day – this way everybody gets the best.
Here's the backcountry skiing itinerary
Day 1
Our meeting point will be at Bled. You'll have introductions and an equipment check. Then, you'll enjoy some welcome drinks and talk about plans for the following day. This type of meeting will take place each evening during the tour. This is necessary because weather and snow conditions can always change.
Day 2
First ski touring day in the Karavanke region. In this region there is the massif that divides Austria from Slovenia. When you ski in Karavanke you will enjoy several ski descents on both sides of each country! There'll be focus on ski touring skills and avalanche safety techniques.
Day 3
Another great day awaits. This time, you'll be skiing at Vogel Ski Resort. It is a small ski area with amazing viewpoints of the Julian Alps. Once you go off piste there'll be several skiing options and terrains to enjoy.
After this, you'll head to Kranjska Gora where our accommodations are for the night. Kranjska Gora is a town featuring the Prisojnik Mountain as a backdrop. Also, if you still have some energy left, it's the perfect place to do some night runs on the nearby slopes. Finally, a traditional dinner awaits you before your night of well deserved rest.
Day 4
On our fourth day we'll go to the Vršič Mountain Pass. Depending on snow conditions we'll drive as far as possible in order to do some ski touring. If necessary, we'll ascend the rest of the way with skis on. Once in the Vršič Mountain Pass, and if weather allows, we can enjoy a great descent to Trenta valley. Finally, a transfer will take us to Bovec, where we'll spend the night.
Day 5
In the morning, after discussing the itinerary for the day, we'll take a cable up to Kanin. Kanin is one of the snowiest ski resorts in Europe. It also has easy access to the big mountain terrain to go to Sella Nevea (Italy) or Bovec (Slovenia). One of the greatest adventures you'll enjoy is the famous descent from Slovenia into Italy across an unforgettable landscape. We'll sleep at Gilberti mountain hut, in Sella Nevea.
Day 6
During the last day, you'll have the freedom to choose between ski touring or freeride skiing around Sella Nevea. After some skiing in this amazing area, it'll be time to go back to Bled for the last night.
Things you need to know
What's included?
What you get in this adventure:
Guiding fee
Accommodation
Half-board meals during trip
Transport during the trip
Mountain guide's expenses
What's not included:
Equipment
We'll be in contact once you've booked your trip!