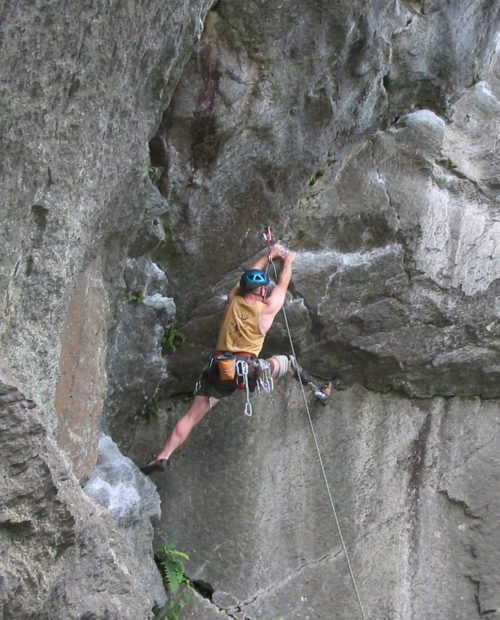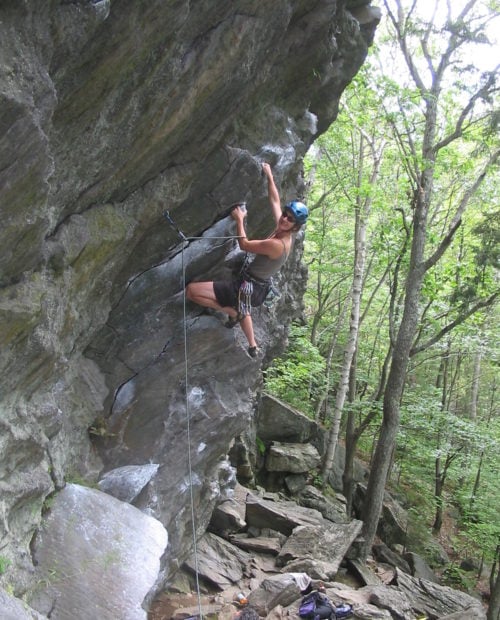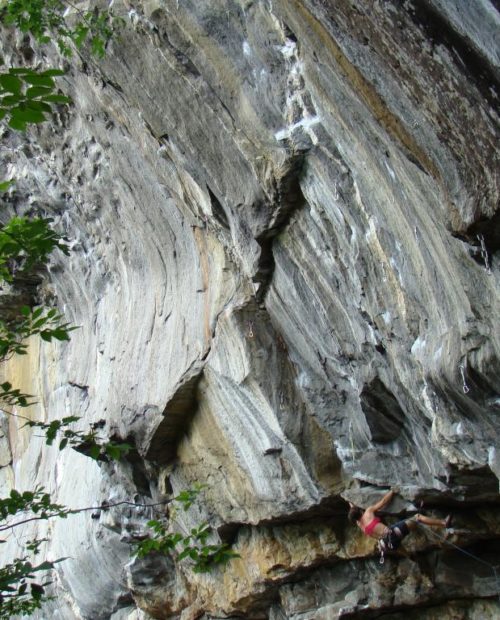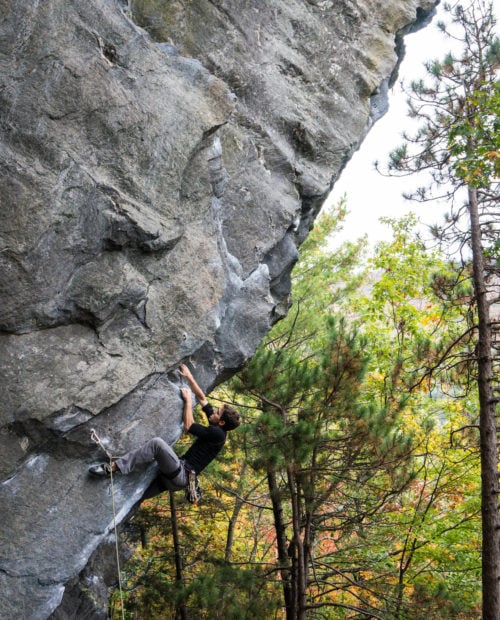 Rumney | New Hampshire
Rock Climbing in Rumney
Season
Spring and fall are ideal times for climbing
Skill level
There's routes for every skill level
The climbing here is world-class!
Tucked away in New Hampshire with Rattlesnake Mountain as its backdrop, Rumney has what's considered by many to be the finest sport climbing in the Northeast. The crags have grades from 5.3 to 5.15a, so there's definitely a route for every level of climber. What's more is that those grades ALL have quality climbs associated with them, and every grade in between. So there you go. But it's not just the massive amounts of routes that are a draw to the area, it's the rock itself, schist, which has striking, woodgrain-like quality to it, adds to the already special allure of Rumney.
Most popular packages and classes in Rumney
Rumney Rocks!
from $125 per person
·
1 day
New to Rumney or sport climbing and don't know where to begin? This one day class is for any climber, from beginner to advanced, who wants to get a head start on where to begin climbing any of Rumney's 30+ crags and legendary schist. Let your guide take away any guesswork and get the most out of your day of climbing.
Sport Climbing in Rumney
from $125 per person
·
1 day
Make the transition from gym to crag on Rumney's famed schist crags. Sport climbing is the perfect way to experience the beauty of climbing outside, especially if you're used to pulling on plastic in a gym. With this course, you'll learn the fundamentals of belaying, clipping/unclipping, anchor building and more, all on the legendary crags at Rattlesnake Mountain.
Family Rock Climbing Adventure
from $175 per person
·
1 day
Try something different on your next family vacation, like learning to climb at Rumney's world-famous crags. Work on the basics like belaying, knot tying and other fundamental skills before you work on movements on single pitch climbs. All with your family (group of 4). All equipment is included. If you're looking for beginner, intermediate and advanced courses, Mooney Guides offers those too!
Things you need to know
When is the best time to go?
New England in fall is pretty hard to beat, but the climbing is good in Rumney from May through November. If you feel so inclined, there's always ice climbing during the winter months.
What's a typical itinerary?
Usually you'll meet up with your guide, go over gear and beta, and then plan on what routes you want to ascend, or what techniques you want to focus on most.
Group sizes and pricing?
Group sizes are usually between 1 – 4 people with one instructor. Also, remember that the costs decrease as the group grows, so it's the perfect opportunity to surf with friends and family.
What about bad weather?
Inclement weather can always get in the way of climbing, but your guide will know the best spots to move to if and when it rains. If in doubt, though, always ask your guiding service for more information.
Getting there
The closest airport is Lebanon, NH (LEB), but as it's New England, most everything is seemingly a stone's throw away. From NYC, Rumney is about a five hour drive, and about two hours from Boston. Carpool!
Mooney Mountain Guides
Mooney Mountain Guides
AMGA Certified Guides
Mooney's team of certified guides call the Northeast an adventure wonderland. Whate...
Petra Cliffs
AMGA Certified Guides
Based out of Burlington, VT, Petra Cliff's guides know New England's crags like the...
Northeast Mountaineering
Northeast Mountaineering
AMGA Certified Guides
The guides at Northeast Mountaineering are a small group of highly trained and expe...
A little more on all those routes
With more than 30 different crags on offer, replete with vertical schist walls, overhangs, aretes and slabs, Rumney's single-pitch sport routes are perfect for beginner leads, as well as local and visiting crushers alike. Waimea, the crag that Rumney's known for, is home to Jaws II, the only 5.15 this side of the Rockies. The Parking Lot and the Buffalo Corral walls have great climbs for beginners, like Glory Jean's (5.6), Cafe au Lait (5.6), and Shealyn's Way (5.7), or Book of Sins (5.5) and Bison Burger (5.7). And then there's the crags Orange Crush, Jimmy Cliff, and the Hinterlands…all with accessible routes of their own. See? Rumney has more climbing than most can manage in a lifetime.
Who should climb at Rumney?
Every rock climber, indoor or outdoor, should at some point in their career climb at Rumney. The crags there have routes for every skill level around.