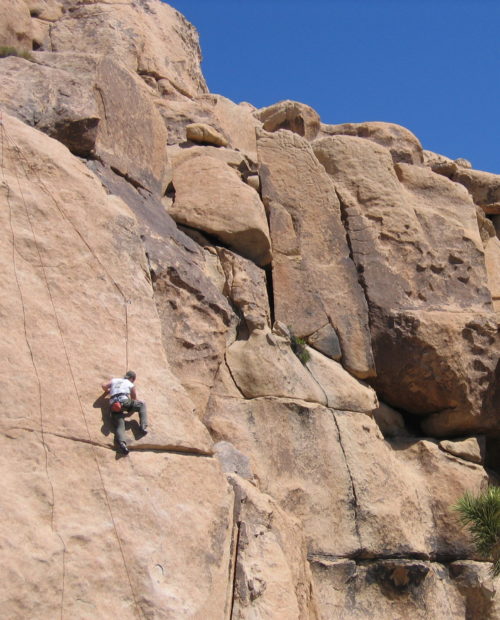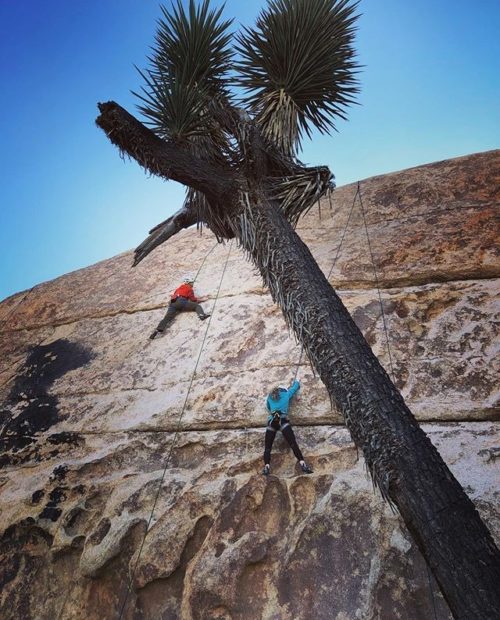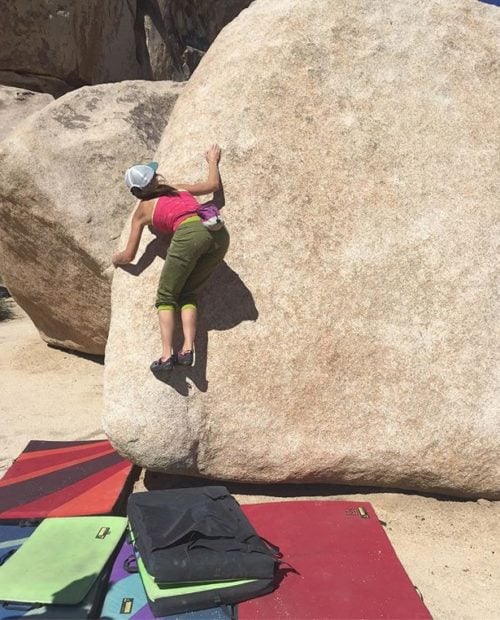 Joshua Tree National Park | California
Rock Climbing in Joshua Tree National Park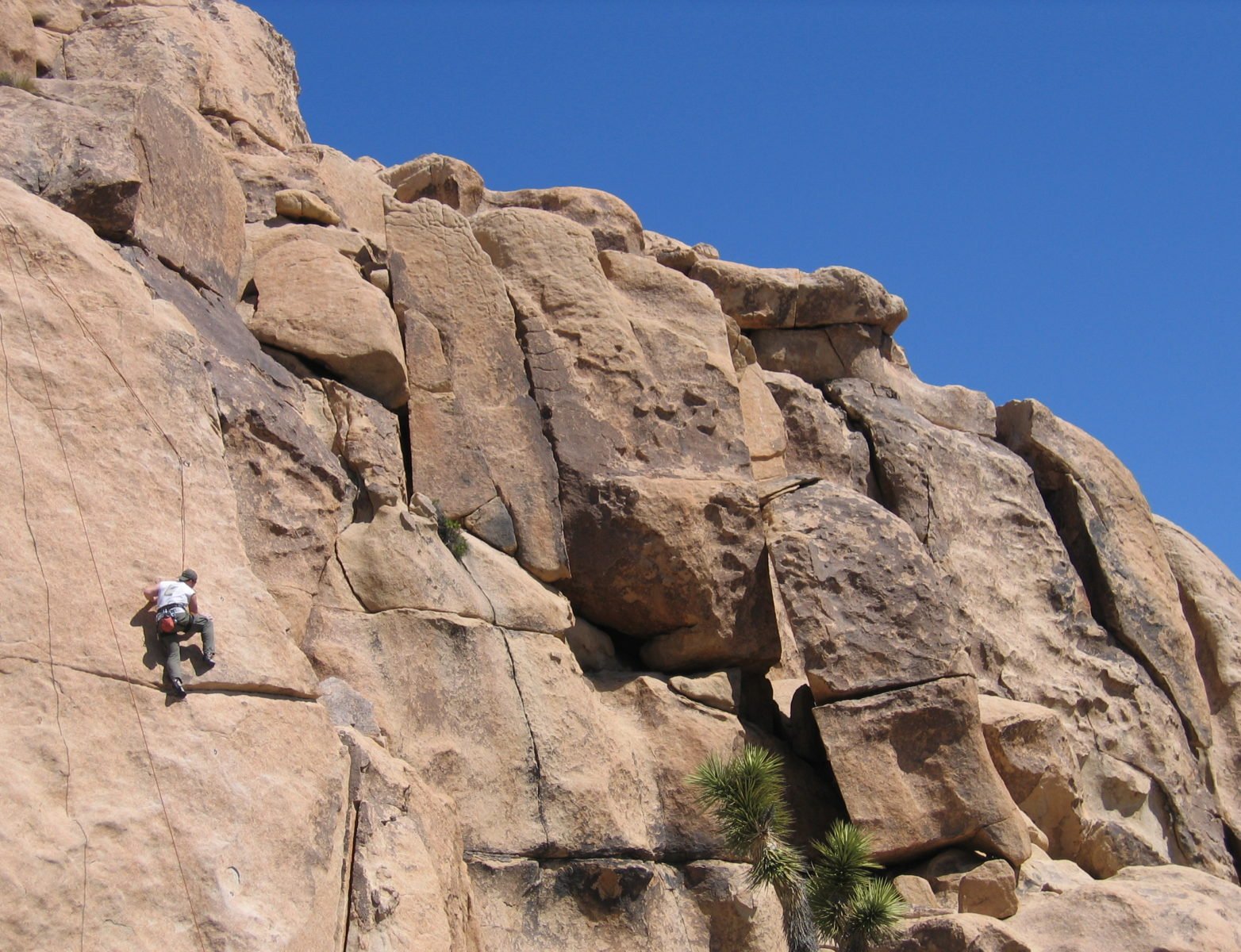 Climb in the beautiful, rugged desert landscape in Joshua Tree
The park is the largest guided rock climbing venue in America and the terrain is plentiful and varied. There are tons of bouldering opportunities, exceptional single-pitch, and plenty of multi-pitch objectives too. The park is also climbable throughout the year and sees rock climbers from around the world making the trip to cross it off their bucket lists. Climbers will find  cracks, edging faces, handhold laden walls of all angles, smooth slabs, chimneys, and roofs.
Spend a day rock climbing in Joshua Tree National Park. Your way
This day is yours to customize. Whether you have  specific objectives in mind or want to focus on certain aspects of your technique, partner with your guide and create an ideal day on the rocks. Your guide will discuss your goals with you and help you plan the perfect climb.
Here's just a few of the objectives you can choose to work on
Develop face, slab and crack climbing techniques
Focus on fundamentals like belaying a lead climber, anchors, knots, lowering and rappelling
Learn to lead traditional multi-pitch routes
Work on short roping skills
Things you need to know
What's included?
All technical climbing gear like ropes, harnesses… you name it.
What should you bring?
Water (2 liters or more per person for a full day)
Food
Sunglasses
Sunscreen
Personal medications
Comfortable hiking shoes
Appropriate clothing for the forecast including a wind layer
Long lightweight pants are preferred to protect legs
Camera
Chap-stick
Sun hat
Mojave Guides
AMGA Certified Guides
Mojave Guides has been providing exceptional customized rock climbing experiences i...
Stone Adventures
PCGI Certified Guides
Our rock climbing guides are professionally trained and skilled to make your Joshua...