Lofoten | Norway
Backcountry Skiing at the Lofoten Ski Lodge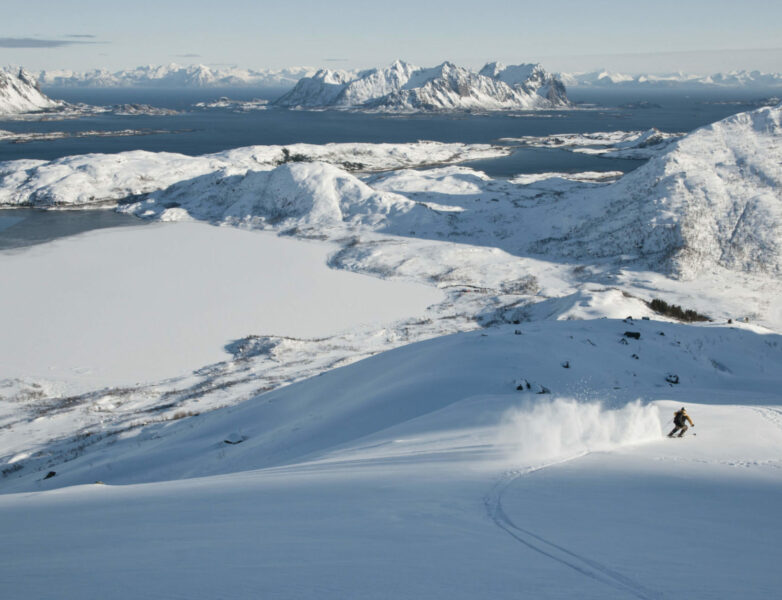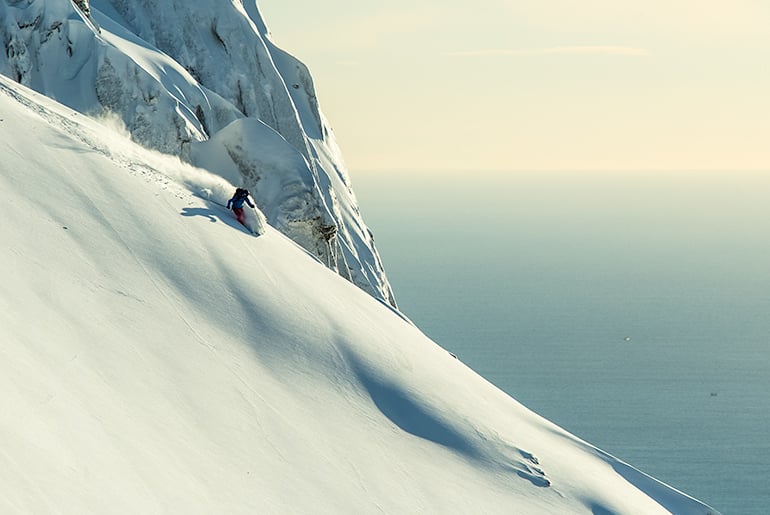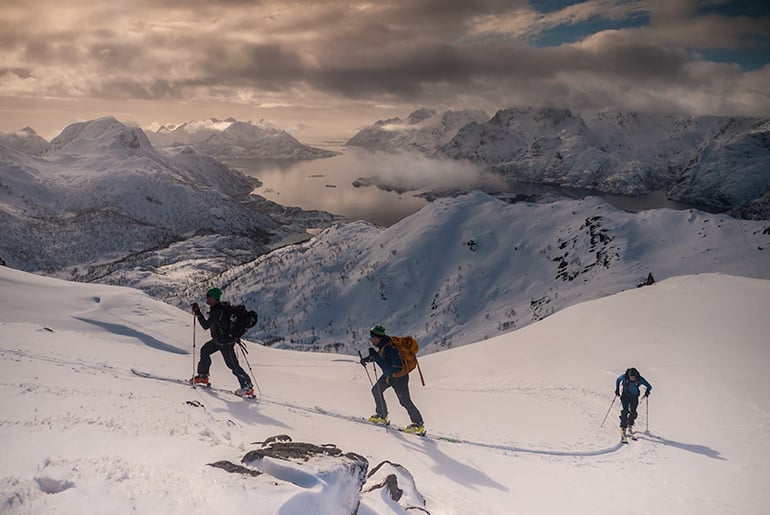 Go deep into the Norwegian backcountry
Maybe you've skied in Norway, but chances are you've not gotten all the way up into the Norwegian Sea and experienced the pure joy of skiing at Lofoten. Lofoten is an archipelago within the arctic circle and it offers incredible views, powder skiing and a rich Norwegian cultural tradition. The northern lights are stunning, too.
What is the Open Group Package?
The Open Group Packages at Lofoten are an excellent option for small groups of individuals want to share a guide with other like-minded skiers. This program has run for years with success. All the Open Group Packages occur on fixed dates and include 7 days with full board lodging and 6 days with skiing. Each group consists of 4-6 skiers and 1 guide. Your guides will customize an itinerary for each open group depending on experience and fitness. This will give everybody in the group the best chance to enjoy the beauty of the archipelago. The skiing will suit intermediate to advance level skiers that love to ski powder and enjoy the togetherness with other skiers.
What does an average day skiing look like?
Count on getting around 1000m-1500m of vertical gain, and touring distances of 5-10km. You'll aslo ski descents on terrain up to 40 degrees, without the use of ropes or mountaineering gear! Rest assured, we cap the group size at 6  (so the guide to skier ration is perfect) and provide transportation on a daily basis. All you need to do is get yourself to the Lofoten Ski Lodge and the rest is covered!
Itinerary
Day 1: Arrival at Lofoten Ski Lodge
Day(s) 2-7: Ski touring in Lofoten
Day 8: Departure from the lodge
This course is booked through and operated by Northern Alpine Guides
Things you need to know
What's included?
What you get in this adventure:
7 days lodging and 6 days skiing
All guide fees and expenses
Transportation to the mountains and back to the lodge
What's not included:
Personal ski equipment and clothing
Avalanche safety gear
Transportation to Lofoten Ski Lodge
Lodging prior to arrival at the lodge
Alcoholic drinks
Travel insurance