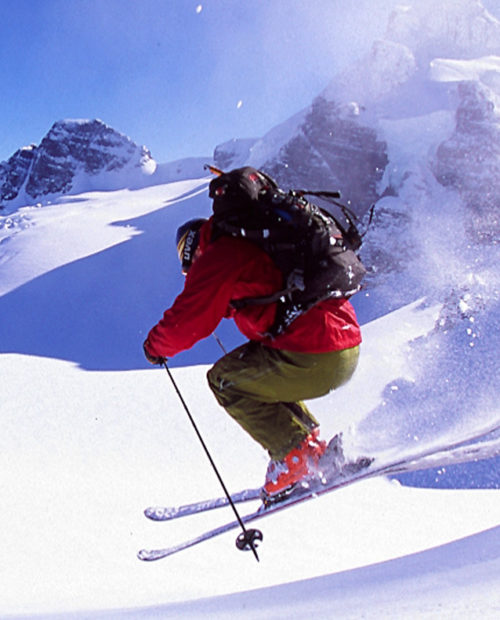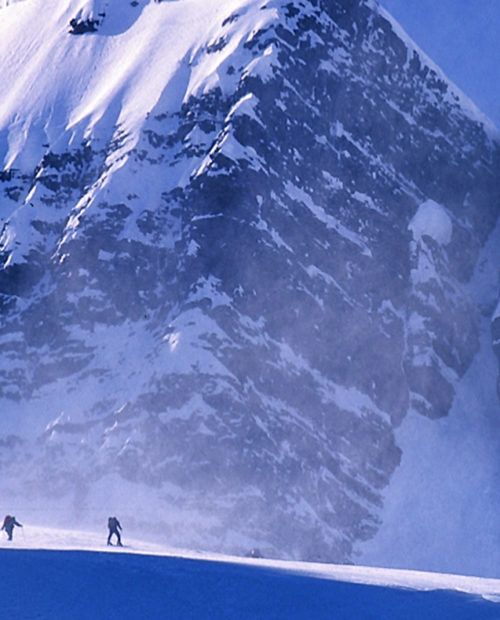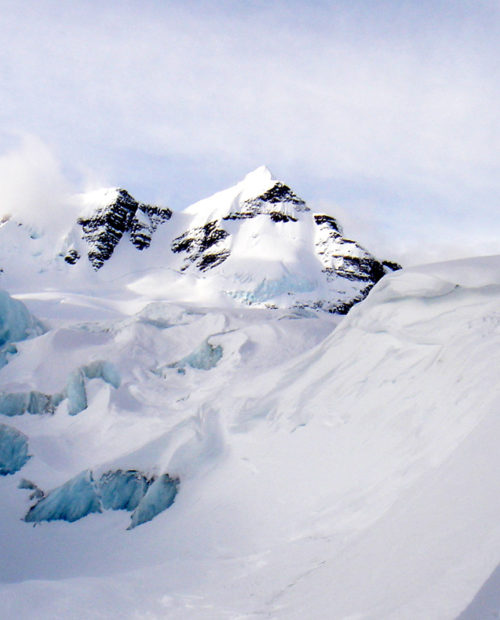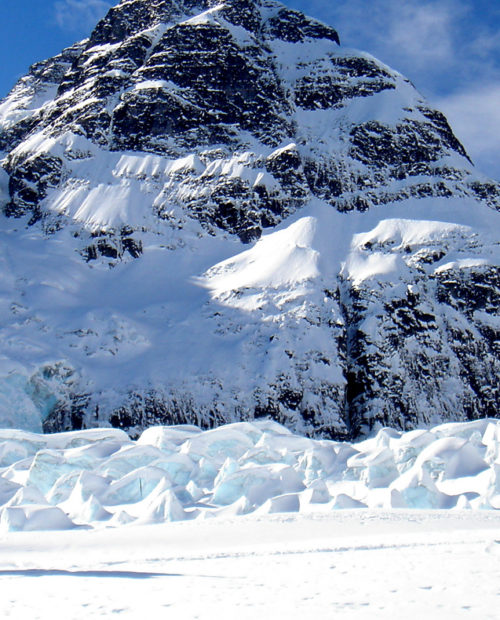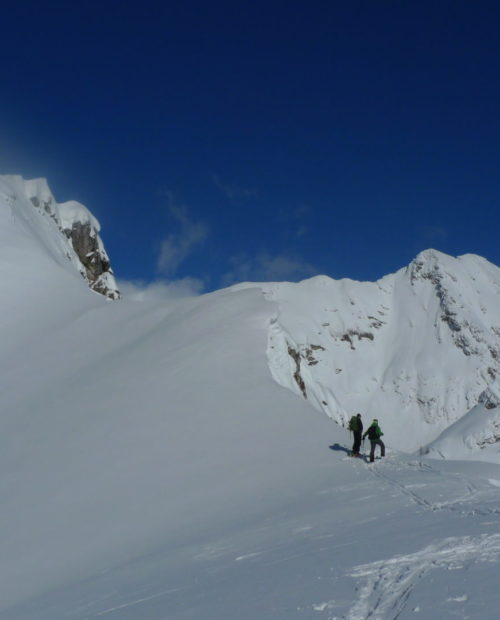 Smithers | British Columbia
Backcountry Skiing at the Burnie Glacier Chalet
Backcountry ski in the northern terrain of British Columbia
Tempted by the big lines and adventure of backcountry skiing? At the Burnie Glacier Chalet in British Columbia, you'll have tons of memories of incredible runs, wonderful food, and the magic of lodge living. Welcome to big mountain skiing.
There'll be lots of cold, deep snow, and get ready for skiing in the trees. It's not rare to have conditions that allow for some big alpine trips, too. The terrain appeals to stronger skiers as it has many demanding, glaciated lines, rugged peaks, and excellent tree skiing for stormy days. Big, stable snow packs are the norm from December through May.
After a day of backcountry ski mountaineering in Canada, pushing peaks and carving big turns through massive slopes of untouched powder, you will find yourself lounging around the beautiful dining table while wood crackles in the cookstove and a dinner simmers on top. Get ready to indulge in a gourmet meal or kick back with a cold beer in the cedar sauna at the Burnie Glacier Chalet.
Things you need to know
About the chalet
IFMGA guide Christoph Dietzefelbinger and many of his friends built the mountain refuge in 2001. It is on the Kwees house territory of the Tsayu clan of the Wet'suwet'en, who graciously gave permission.
The lodge sleeps eleven guests, two guides, and one cook. It has two double rooms, one room with three, and one with four beds.
Two rooms with a double plus single bed (for couples or families or just two guests)
Two shared rooms
Sauna
Kitchen – where it all happens in the evenings
Wireless internet
Comfy beds & down duvets
Children & babysitters welcome
Equipment rentals
What's included?
Flight to and from the lodge
All meals and snacks
Your accommodation at the lodge
Bedding is provided
Harness (available)
1 locking carabiner (available)
1 normal carabiner
Transceiver, probe, shovel (available)
Light ice axe (available)
Not included in the price:
Airfare to Smithers, BC
Your stay in Smithers
Alcoholic beverages at the lodge
Your personal equipment
12% Harmonized Sales Tax.
Equipment
Please leave your ski bags at the hangar or the hotel in Smithers. They take up a lot of space and are unnecessary
Large day backpack (at least 30 litres) and duffel
2 sets ski underwear – merino or poly, no cotton
2 pairs of socks
2 light fleece sweaters
1 pile or fleece jacket
1 shell jacket with hood (water resistant and breathable, hard or soft shell)
Ski pants and gaiters if necessary
Light down jacket or puffy
Personal first aid kit and medications
Glacier sunglasses
Ski goggles
Warm hat or toque, balaclava
Sun hat, sun protection for skin and lips
Good warm ski gloves, thinner gloves for climbing, warm mitts
Thermos bottle
Map and compass (optional, 1: 50,000 93 L/5 Burnie Lake, a 1:25,000 map is available at the lodge and at Interior Stationery in Smithers)
Camera, toothbrush, sponge, soap etc.
slippers or camp booties, snow boots
headlamp
Casual clothes for wearing at the chalet
Skis, skins, ski crampons, ski strap (available)
Harness (available)
1 locking carabiner (available)
1 normal carabiner
Transceiver, probe, shovel (available)
Ski mountaineering boots
Light ice axe (available)
One more thing about equipment!
Rental skis, skins, ski crampons, beacons, probes and shovels are available, but we recommend you bring your own as we may not have your size.
We will weigh your luggage. It can't be heavier than 15 kg (33 lb.), excluding skis, snowshoes, or snowboards. Bring ski clothing and a set of comfortable clothes to change into. See the equipment list below.
Avoid bringing a large ski bag with lots of stuff in it. Those bags are awkward to fit into the Dash-8 airplane that serves Smithers and will be the first to be left behind. Use a small ski bag only, or use Air Canada's plastic wrap.
We recommend that you bring ski crampons, particularly if you come after the middle of March. We have some available, but not for all bindings and sizes.
Travel
Travel details
Daily flights from Vancouver on Air Canada Jazz
Passenger service on VIA Rail
Drive 4 hours from either Prince George or Prince Rupert on Highway 16
Check Air Canada's schedules and fares well before you plan to travel
No need to rent a car when you get to Smithers. We get you from the airport to the Chalet!
It is just a short taxi ride across the town of Smithers to the Stork Nest Inn. It's in easy walking distance of bars and restaurants. The Silver King Helicopters hangar is at the airport.
We recommend that you fly in the night before and stay in Smithers. In the event some of your luggage arrives late, there won't be any problems. You can easily catch the evening flight out on the afternoon of your departure. The afternoon flight from Vancouver to Smithers is also easily reached if you come from overseas and arrive in Vancouver by early afternoon.
Guides we recommend
Christoph Dietzfelbinger
Christoph Dietzfelbinger
IFMGA Mountain Guide, CAA professional member, M.A.
IFMGA Mountain Guide, CAA professional member, M.A.
Christoph has been a mountain guide since 1981. He trained and worked in the Alps u...