Valhalla Mountain | British Columbia
Heli-Accessed Backcountry Skiing at Valhalla Mountain Lodge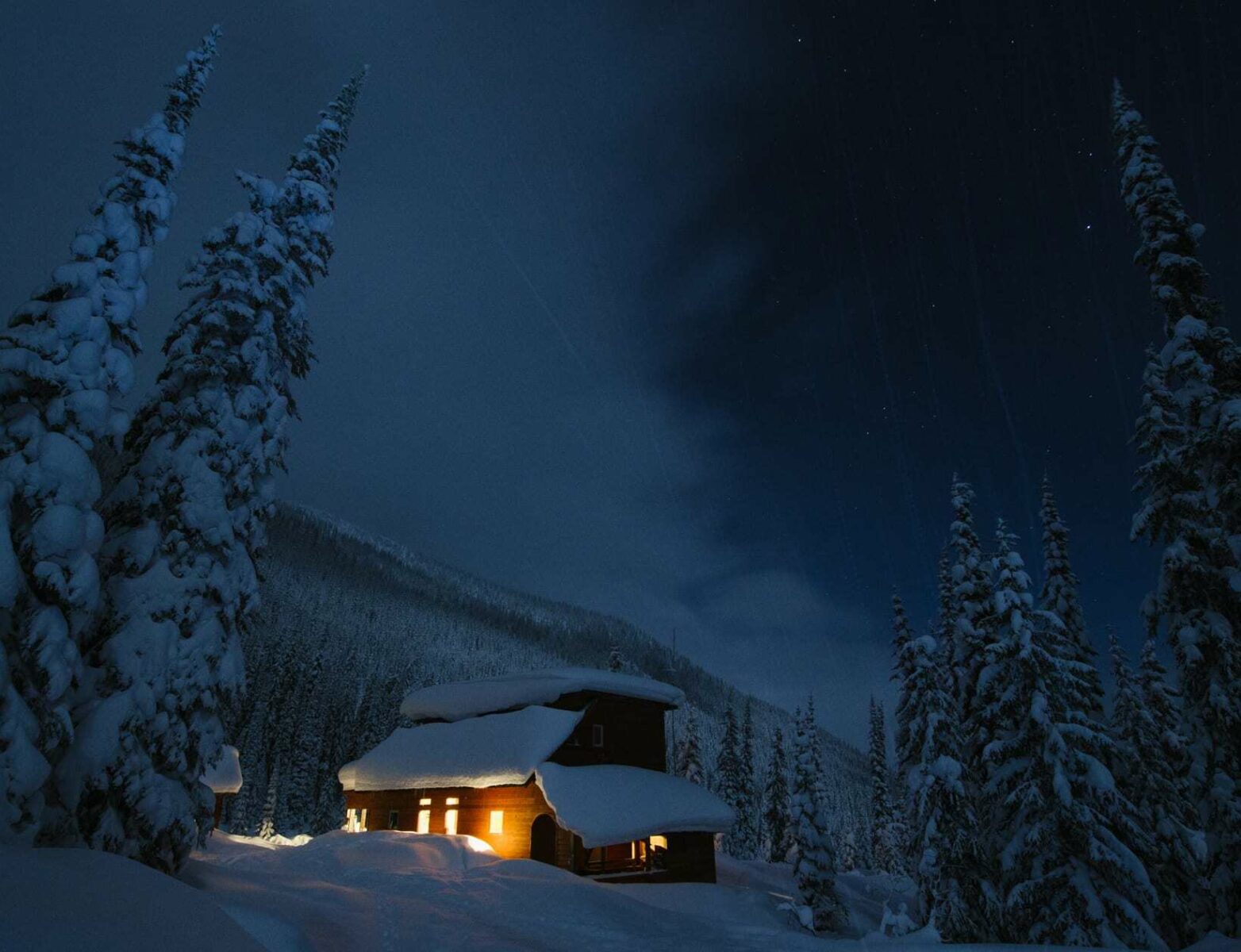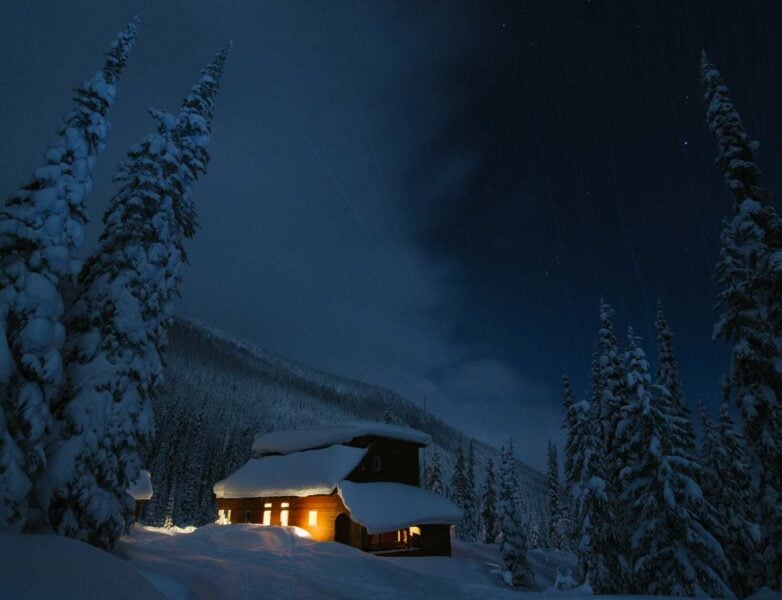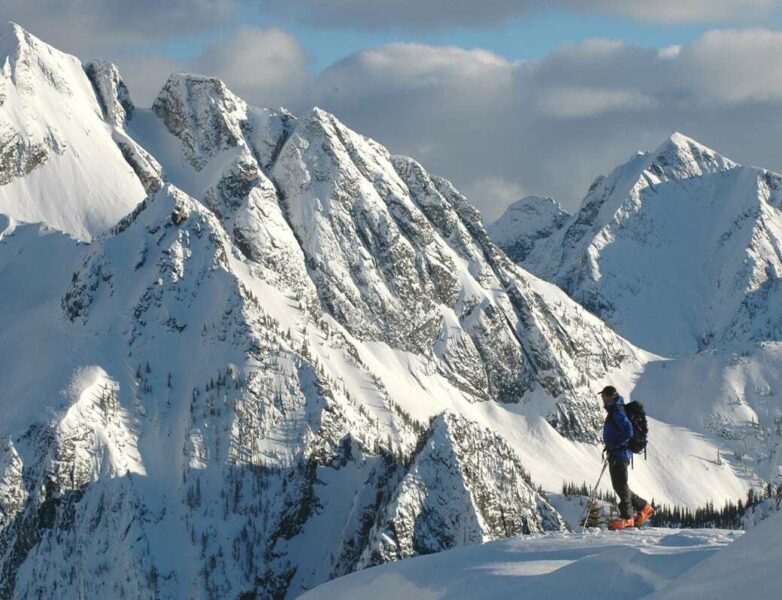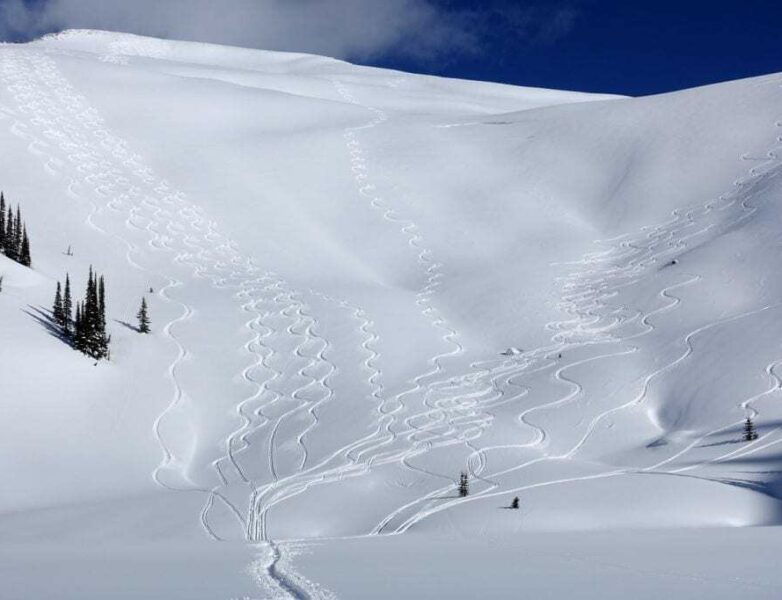 Season

Late November through early April

Nearest city

Nakusp is a 30 minute drive from the staging area
Heavenly conditions set in the heart of the Kootenays
British Columbia's snowbelt is ideal for backcountry skiing with some weeks seeing over 140cm of snowfall! Experience a helicopter ride on the way to the cozy Valhalla Mountain Lodge, and have fun in the ten skiable basins just a short ski from the front door, with terrain for style of skiers — those looking for cruisy mellow runs to those going for extreme descents. The lodge offers a homely feel, and nice and warm rooms after a long day in deep powder. Relax in the cedar log sauna, enjoy apres ski snacks and drinks and meals made by your in-house chef!
Book This Adventure
Backcountry Skiing at Valhalla Mountain Lodge
$3115 per person
·
7 Days
Let experienced guides show you the best terrain in the Kootenays! Explore the terrain and the best ski slopes, try out tree skiing or simply enjoy the fresh powder and solitude of Valhalla Provincial Park. Incredible terrain combined with epic snowfall and perfect temperatures results in nothing short of heavenly conditions! After a full day of enjoying deep powder, return to your luxurious and warm lodge for some recovering time in its cedar log sauna. Experience the perfect combo of adventure and relaxation, and make the most of your week on Kootenay pow!
Trip Highlights
Valhalla Mountain Lodge has been the top destination for all ski enthusiasts since 1987, before most other backcountry lodges in the "Koots" were even imagined. As a result, it is located on the best snowy terrain in the area. This seven-day trip will give you the best of both worlds — adventure in the epic backcountry and relaxation in a lodge set in a winter wonderland. Make the most of your trip by skiing for hours on end through deep powder lines and recover from the day in an enticing sauna, topping it all off with a delicious meal prepared by your very own cook!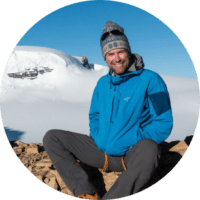 Tom Wolfe
IFMGA/ACMG Certified Guide
Tom Wolfe is an ACMG/IFMGA-certified mountain guide who's been guiding since moving...
View details
Sawback Alpine Adventures
Sawback Alpine Adventures
Sawback was founded by Tom Wolfe in 1995, running mountain hiking trips for groups....
View details
Excellent guiding and trip management
Dennis J.
about
Tom Wolfe
I enjoyed a backcountry ski trip to Valhalla Mtn Lodge in late February of 2018. Excellent guiding and trip management by Tom (and Lila). I'll be doing more ski trips with Tom in the upcoming winters.
We had two amazing ski trips with Tom Wolfe of Sawback Alpine Adventures last winter – one on the Bow-Yoho Traverse where we spent a week crossing the ice fields and exploring the nearby glaciers and peaks and a second at Valhalla Mountain Touring where we skied epic powder every day for a week. I would highly recommend Sawback Alpine Adventures and am looking forward to next year's ski trip with Tom!
I've now spent 9 days in the mountains with Tom of Sawback Alpine Adventures. Tom is methodical in his snowpack analysis and does a great job of breaking down all the steps he takes to be safe. If you are keen on learning how to safely push your limits on snow, Tom does a great job on balancing safety and fun. My trips with him have always seemed to fully embrace the new slogan "send and return" where there is an equal amount of fun turns and exciting climbs as there are snowpack and weather observations.
Excellent customer service!
Marilyn F.
about
Tom Wolfe
Tom, the guide, plus the assistant guides were so courteous and attentive to the needs, not only of myself, but of everyone in the group. Tom knows how to provide excellent customer service!
My family and I had the adventure of a lifetime. It was an incredible experience and Sawback did an excellent job. We would highly recommend the trip and Tom to everyone.
Things you need to know
Covid measures in British Columbia
57hours is committed to providing safe outdoor adventure experiences. We require all guides using our platform to have a COVID-19 safety plan and to make the details of that plan accessible to travelers. In most cases, group sizes will be reduced, guides will avoid overcrowded locations, and other safety measures will be met depending on the location and activity. You can view the detailed Valhalla Mountain Lodge COVID-19 Response Plan here.
We also expect clients to respect local regulations and take measures to protect themselves, guides and the communities they're travelling to. For more information on COVID-19 measures in BC, please refer to the Government of British Columbia website.
Please contact us if you have any questions or require further information. We are happy to provide you with the most up-to-date information!
Why should I book with 57hours?
With us, it's all play and no work for you! 57hours is an open platform that connects you with trained and certified outdoor adventure professionals all over the world. Using our tech-savvy, we make it super easy to find and book adventures worth tackling, with guides worth booking, all gathered from the first-hand experiences of the locals who adventure in these amazing locations.
Why should I go backcountry skiing?
Nothing beats the rush you'll get from laying down first tracks on an incredible route with nothing but endless terrain laying before you. Alpine peaks, open bowls, steep and secluded tree shots, cruisy, mellow runs — it's all out there waiting to be explored in the backcountry. You'll spend less time waiting in chairlift lines and more time skiing, so leave the crowded resort behind and head off-piste for some of the best powder you'll ever experience!
What can I expect from skiing with a guide?
A certified ski guide will take all of the guesswork out of your time in the backcountry. From tour planning to route selection, terrain management, avalanche safety, and gear knowledge, your guide's expertise and backcountry experience will ensure you have an unforgettable ski touring adventure. It doesn't matter your skill level, whether you've never backcountry skied or you're seasoned on the slopes, skiing with a guide has its advantages. Your techniques will sharpen, you'll learn how to navigate terrain safely, make smart decisions, and most of all, you'll remain safe in unfamiliar terrain.
What if I've never backcountry skied before?
This adventure is reserved for solid intermediate to advanced skiers with previous experience in backcountry skiing. You should be happy with days in the 1300-1500 m range. Ski runs will be on average of intermediate difficulty but there will often be pitches of advanced difficulty as well as steeper tree runs and rugged alpine snow conditions involving hard and sastrugi surfaces. You have to be comfortable with multiple hours of skinning, steep descents, diving into deep powder and navigating between trees to fully enjoy the terrain. Days are customized to the experience level of the group, but backcountry experience is necessary.
For those looking to take their first foray into backcountry skiing, there is plenty of terrain in the surrounding area to spend the day at with a private guide and learn the fundamentals of backcountry skiing.
What's included?
What you get in this adventure:
An experienced, certified ski guide with extensive knowledge of the area
A full week of backcountry ski touring
Helicopter transportation to and from the lodge
Accommodation at Valhalla Mountain Lodge
An in-house chef and all meals at the lodge
Sauna
What's not included:
Technical backcountry ski touring equipment
Trip insurance
Dinner at Arrow Lakes Tavern on Friday evening
Transportation to and from Nakusp and heli staging area
Accommodation in Nakusp
Alcoholic beverages
How fit do I need to be?
In order to enjoy this backcountry adventure, you need to have a very good level of fitness. You will be skinning for a few hours every day and skiing in variable terrain. You must be able to manage controlled descents in challenging conditions and have the stamina to ski tour for multiple days in a row. All participants should be very experienced on groomers and be able to carry a loaded daypack.
What equipment do I need to bring?
Snow safety gear (can be rented):
Digital avalanche beacon with good batteries (and spares)
Shovel
Probe (2.4m or longer preferred)
Ski touring gear (can be rented):
Skis or split board
Ski strap
Ski or snowboard boots
Poles
Climbing skins
Skin wax (or a candle)
Any binding repair items to fix your specific travel setup
Ski helmet (optional)
Glacier gear:
Harness – fitted for over your ski clothing (Cilao, BD, Petzl and Camp make some good lightweight ski touring harnesses)
Locking carabiners (x2)
Non locking carabiners (x2)
6mm by 5m prusik cord (optional)
120cm sewn climbing sling (optional)
Personal Items:
Wool or synthetic ski socks and liner socks
Long underwear top – synthetic or wool
Light fleece or wool sweater
Wind shell – nylon or 'Schoeller' type jacket
Waterproof breathable jacket (i.e. Gore-Tex)
Warm insulated jacket – down or synthetic
Long underwear bottoms – synthetic or wool
Multipurpose stretch nylon or 'Schoeller' type pants
Waterproof breathable pants (i.e. Gore-Tex)
Warm hat – wool or synthetic
Brimmed cap for sun protection
Face warmer – scarf, neck tube or balaclava (optional)
Light gloves – wool, synthetic or leather
Insulated gloves or mitts with waterproof outer shell Spare gloves or mitts
Handkerchief for blocking the sun (optional)
Ski pack (30-40 litres)
Sunglasses (having both orange and dark lenses helps for travel in all conditions)
Goggles (orange lenses)
Sunscreen and lip cream (SPF 30+)
Head lamp with good batteries
Insulated water bottle or thermos (1-2 L) (if you bring a hydration system bring a regular water bottle as a spare)
Lunch bag or container
Personal blister kit (i.e: Leukotape-P and Bandaid or Second Skin blister pads)
Pocket knife (optional)
Camera (optional)
Hut gear:
30-40 L small duffle bag for flying into the lodge
Shoes for inside the hut
Winter boots for travel around outside of the hut
Hut clothing
Towel for the shower
Personal medications and toiletries
Ear plugs
Reading material
Chargers for electronic devices (normal AC power is available for charging devices).
Please Note: All bedding, pillows and duvets are supplied by the lodge
Group Gear (supplied by the guides):
Altimeter
Map and compass
GPS
Snow study kit
Snow and/or bush saw
First aid kit
Emergency tarp
Emergency toboggan
Group repair kit
Radio & satellite phone or inReach device
Ropes for glacier travel
Note: Make sure your equipment doesn't weigh over 45 pounds per person. If you are over the allowable gear weight, the helicopter will have to make an extra flight. The cost for this is $400.00 CAD (cash only) and payable prior to the flight.
Can I rent equipment?
All mandatory gear can be rented if you don't have your own. You can rent:
Avalanche safety pack, including backpack, beacon, shovel and probe can be rented from ROAM
Alpine touring or telemark skis, touring boots and poles can be rented from ROAM
Splitboards can be rented from ROAM
Ski rental locations are in Nelson, BC, and should be picked up the night prior to your outing. If you need to rent gear, let us know and we can help make arrangements.
What's the itinerary?
At the Valhalla Mountain Lodge, you will spend seven days touring the surrounding backcountry terrain. Your days will be customized to match the skill level and objectives of your group. You and your guide will discuss route selection and whatever you'd like to focus on. From there, your guide will plan outings taking into consideration factors such as weather and snow conditions.
Depending on your objectives, full days may start earlier and end later, but in general, your day will look like this:
6:30 am: Wake up
7:30 – 9:00 am: Breakfast, gear up and go over safety considerations
9:00 am: Leave the lodge for a day of ski touring on routes selected to best suit your group, stopping for lunch and breaks as needed
3:00 – 4:00 pm: Return to the lodge for apres ski snacks and drinks, sauna and relaxing
6:30 pm: Dinner
9:00 pm: Lights out and quiet time
Be prepared to spend the whole day out with the group. There may be options for returning to the lodge with an early group but not necessarily. The guides will make every effort to accommodate each individual but also try to set a pace and choose objectives that work for the whole group — which could mean that the pace might not be quite perfect for each individual. We ask guests likewise to make an effort to accommodate the group's needs, and to try to be as organized and punctual as possible so that we can get out the door on time and have a smooth and efficient day.
What is the minimum age requirement?
Everybody over the age of 18 is welcome to book this backcountry skiing adventure.
Minors may be permitted to join private tours on a case-by-case basis. If you plan to ski with anyone under the age of 18, please contact us prior to booking to make arrangements.
What about group sizes and pricing?
The Valhalla Mountain Lodge can accommodate up to 11 guests at a time with certified two guides leading groups on day trips from the hut each day. Therefore, your group size can range from 1-11 people. All pricing is per person. A $1000 deposit to secure your place is due upon booking.
What about bad weather?
Mitigating avalanche risk is paramount for any excursion in the backcountry — that's why it's best to tour with a guide! Rest assured, your guide will set objectives that are attainable for the weather conditions on that particular day. Of course, inclement weather can always get in the way of backcountry skiing, but your guide will know the best course of action to take if the weather takes a turn. One advantage of the Valhalla Mountain Lodge is that it's location is well-protected from storms, accessed by a helicopter. On the rare occasion of truly bad weather, your guide will present you with suitable, safe alternatives.
Do I need an insurance policy?
We highly recommended that you cover all your bases with both emergency medical and travel insurance. With medical insurance, if you have an accident or medical emergency on or off the mountain, you'll avoid paying out of pocket for costly expenses. This covers everything from hospital treatments to emergency air transportation and more.
If you already have insurance, please make sure that you will be covered for "roped travel" booking a technical trip including "Via Ferrata" trips.
As we've recently seen, travel plans can be abruptly halted, so it's a good idea to purchase travel insurance that covers cancelled flights, natural disasters and other scenarios that may interrupt your travel plans. For peace of mind, we suggest you consider both options of insurance.
If you need assistance selecting the right insurance for your group, let us know and we will be happy to help!
Cancellation policy
All policies regarding cancellation will be clearly laid out by your guide after booking your adventure.
Due to the nature of the booking policies in mountain huts and lodges, once you complete your registration, you enter into financial obligations and we cannot refund payments or release you from your contractual obligations. Therefore, we highly recommend buying Cancellation Insurance to cover your losses for the case that you can't participate or have to interrupt your trip "for any reason".
Unfortunately, there is no special COVID cancellation policy for lodge-based trips. This approach mirrors the lodge's booking policies.
Generally, you will receive the best benefits if you buy your insurance within 10 days of the booking confirmation. If you need to cancel a reservation, please do so in writing (best by e-mail).
Once we confirm your booking, we guarantee your trip departure. However, your guides reserve the right to change guides, particular lodging or the itinerary should unforeseen circumstances (guide sickness, hut or route closing etc.) force them to do so or should the physical condition of the participants, weather or mountain conditions make a continuation as planned too risky.
Getting there and meeting location
If you are flying from out of town the most convenient international airport is Castlegar, a 2 hour drive away. However, be forewarned that it has the nickname "Cancelgar" for a reason. Kelowna International Airport is a lot more reliable, but 3.5 hours away. From there, you need to rent a car to Nakusp, the meeting point for your Valhalla adventure.
The evening before your trip, you'll have dinner with your guides at the Arrow Lakes Tavern at 6:30 pm on Saturday night. At that time we'll discuss the logistics of the next day in detail. Saturday morning at 7:00 am, your guides will treat you to breakfast, again at the Arrow Lakes Tavern.
There's plenty of options for an overnight stay in Nakusp. Here's a few that we can recommend:
The Lodge at Arrow Lakes — this is a fine hotel and where the heli-ski guests stay and right downtown. The restaurant is great and is our meeting place for the optional dinner Friday evening and our mandatory breakfast/waiver signing on Saturday morning. (250) 265-3618
Selkirk Inn — basic hotel in a convenient downtown location; clean, well run, and less than three blocks to the Lodge on Arrow Lakes. (250) 265-3666
Canyon Court Motel — comfortable budget motel located on the north end of town about one kilometer from the downtown area. (888) 509-4499
On Saturday morning you must be present at Arrow Lakes Tavern for breakfast and our pre-trip meeting at 7:00 am sharp. During this meeting your group will be given paper waivers to sign. The guides will guide you to the heli staging area, in nearby Burton, a 30-minute drive south of Nakusp on Highway 23. Your group is expected to be at the heli staging by 09:00 am. The guides will organize the helicopter logistics. Once you arrive at the lodge you will be given an orientation in regards to the use of the facilities.