Vail Pass | Colorado
Backcountry Skiing in Vail Pass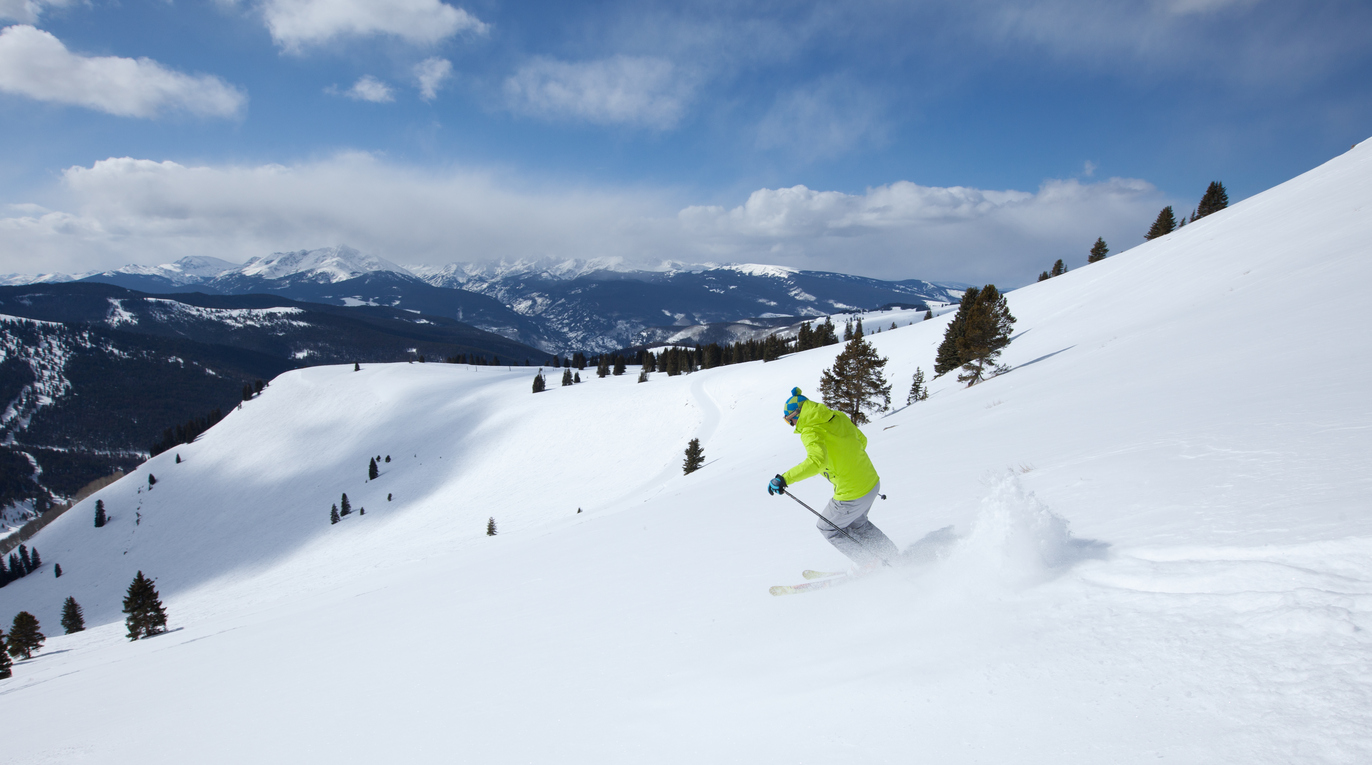 Season
Early January through mid-April
Travel
Denver International Airport (DEN)
Leave the resort behind in the backcountry at Vail Pass
Come explore backcountry skiing in Vail Pass, Colorado. Going by splitboard, telemark or alpine touring, you'll have a blast in all the beautiful powder in the Colorado backcountry.
Vail Pass has long been known as a backcountry haven. There's tons of routes, so you can rest and ski assured that even with years of skiing, you'll won't have to ski the same route twice. There's open bowls, steep and secluded tree shots, and big alpine peaks. The backcountry in Vail has it all. Count on exploring classic runs at places like Wingle Ridge, Ptarmigan Hill, Corkscrew or Machine Gun Ridge.
After this class you'll
Have skied in some beautiful, gorgeous powder
Be ready to try the next step, like a hut-to-hut tour
How do you know this backcountry tour is right for you?
All participants need to be competent and comfortable skiers on variable packed snow and untouched terrain. The skiing is a ton of fun, but it demands some experience. Your guide will take your skills into consideration when planning your day's objective. Either way, plan on a lot of backcountry skiing. This is also a great course to take in conjunction with Avalanche Level 1, Level 2, or an AIARE Avalanche Rescue classes.
Things you need to know
When is the best time to go?
The backcountry season in the Vail Pass gets underway late December through mid-April.
What's a typical itinerary?
After introductions to your group and guide, you'll check avalanche gear to ensure it's functioning as it should. After that, you'll discuss potential objectives for the day and then head out!
What about bad weather?
Backcountry skiing is inherently dangerous due to avalanche risk and other snow-related dangers. Mitigating avalanche risk is paramount for any excursion in the backcountry — that's why it's best to tour with a guide! Rest assured that your guide will set objectives that are attainable for the weather conditions of that particular day, including making the call to reschedule if needed. If you have any other questions, send an inquiry for more information.
Group sizes and pricing?
Group sizes are small. The largest group will be a 4:1 ratio of guests per guide. Remember that the more people in your group means that the cost per person will decrease. It's the perfect chance to bring along friends and family.
Getting there
Denver International Airport (DEN) and Eagle County Regional Airport (EGE).
Gear list
After you book your program, your guide will send you a comprehensive list of gear to bring. Avalanche safety equipment and other backcountry equipment are available to rent.
Guides we recommend
Apex Mountain School
Apex Mountain School
AMGA Certified Guides
Apex Mountain School is a full-service mountaineering adventure company located in ...